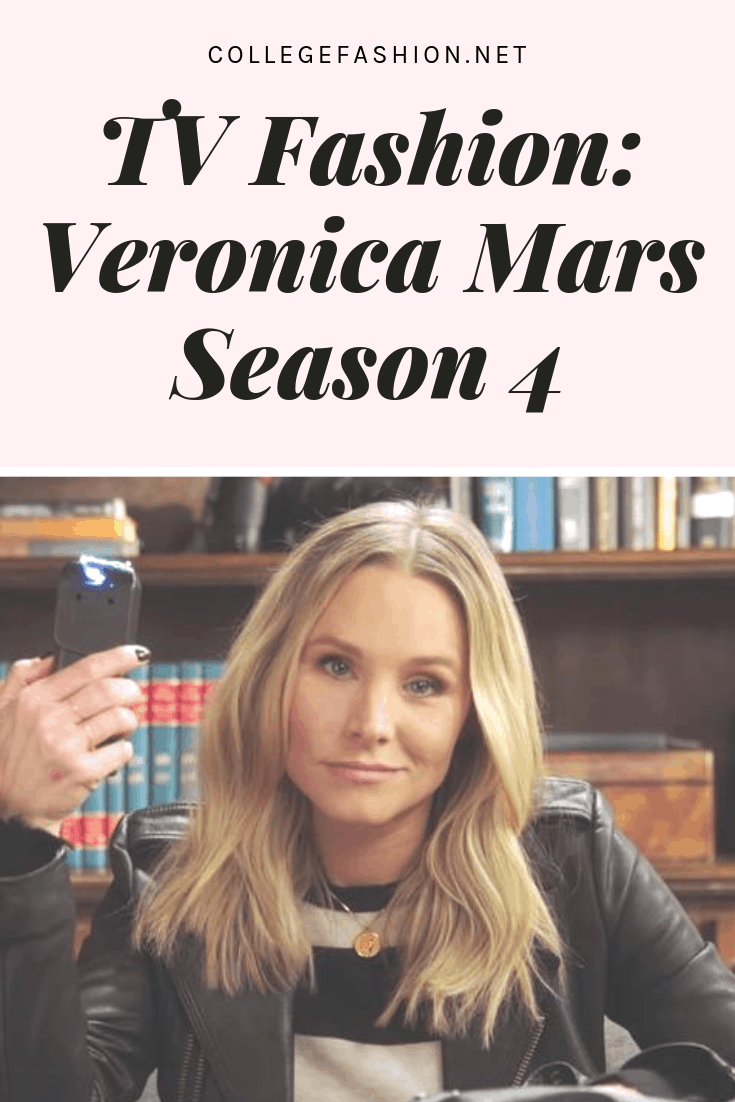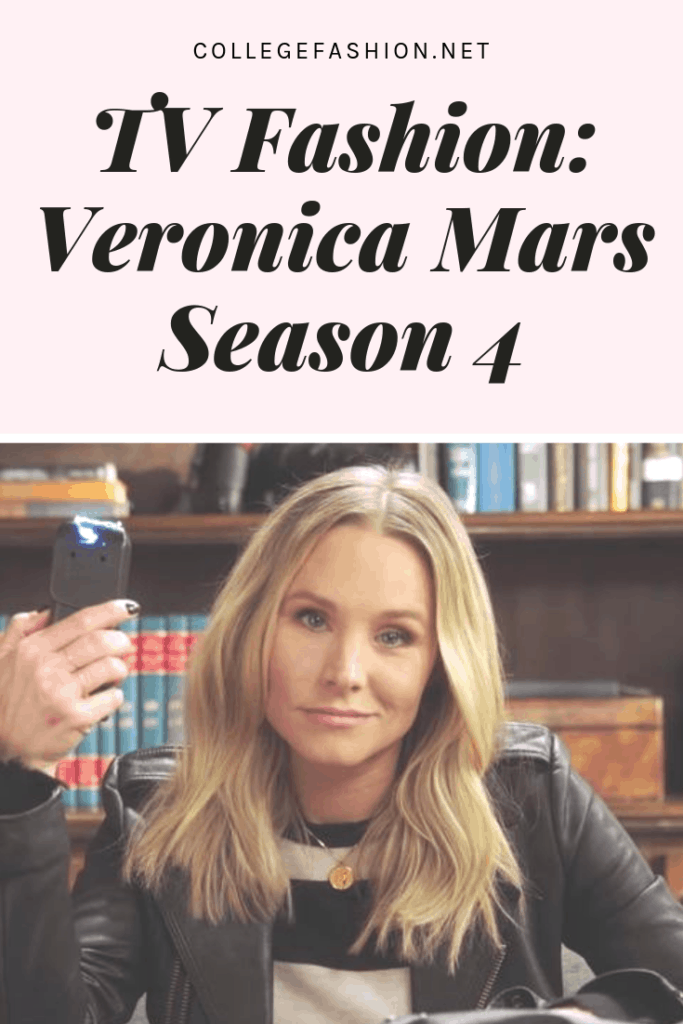 Earlier this summer, Hulu surprised everyone when they released the long-awaited Veronica Mars reboot (aka Season 4) without warning! (In case you aren't familiar with Veronica Mars, the show was first cancelled in 2007, and was followed by a crowd-founded movie in 2014.)
While season 4's finale created a lot of controversy, one thing is for sure: Grown-up Veronica is still a rebel at heart, and her outfits prove it!
While Veronica Mars' fashion sense has a more mature vibe to it as of Season 4, its essence remain the same as it did in past seasons. Veronica rocks statement pieces like leather jackets and leather bags, but also some casual staples like hoodies, sweatpants, and Uggs, which were trendy back when the show started in 2004.
This new season also introduced two new strong female characters who have styles of their own and are really good role models. Given this, I decided to try and recreate their outfits alongside Veronica's!
Keep on reading to see 3 outfits inspired by the Veronica Mars reboot.
Veronica Mars Fashion Season 4: Veronica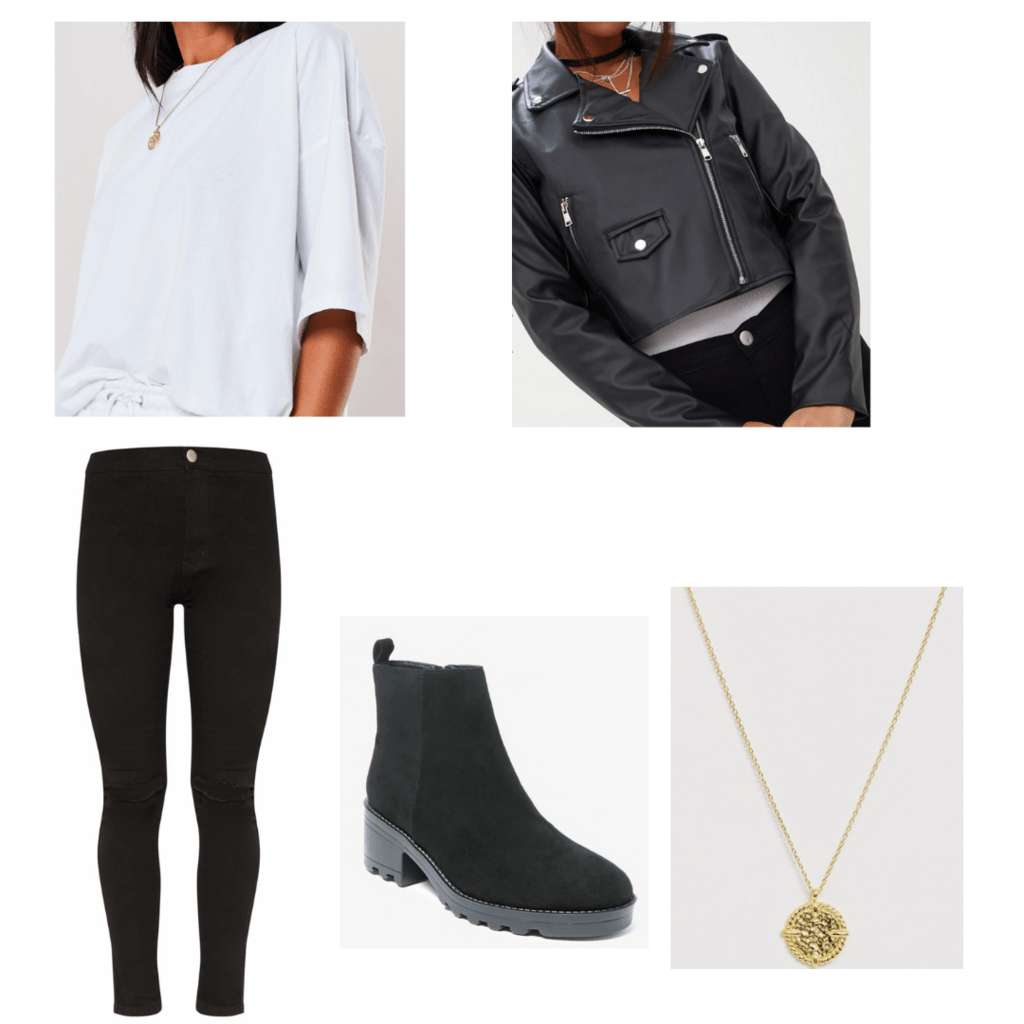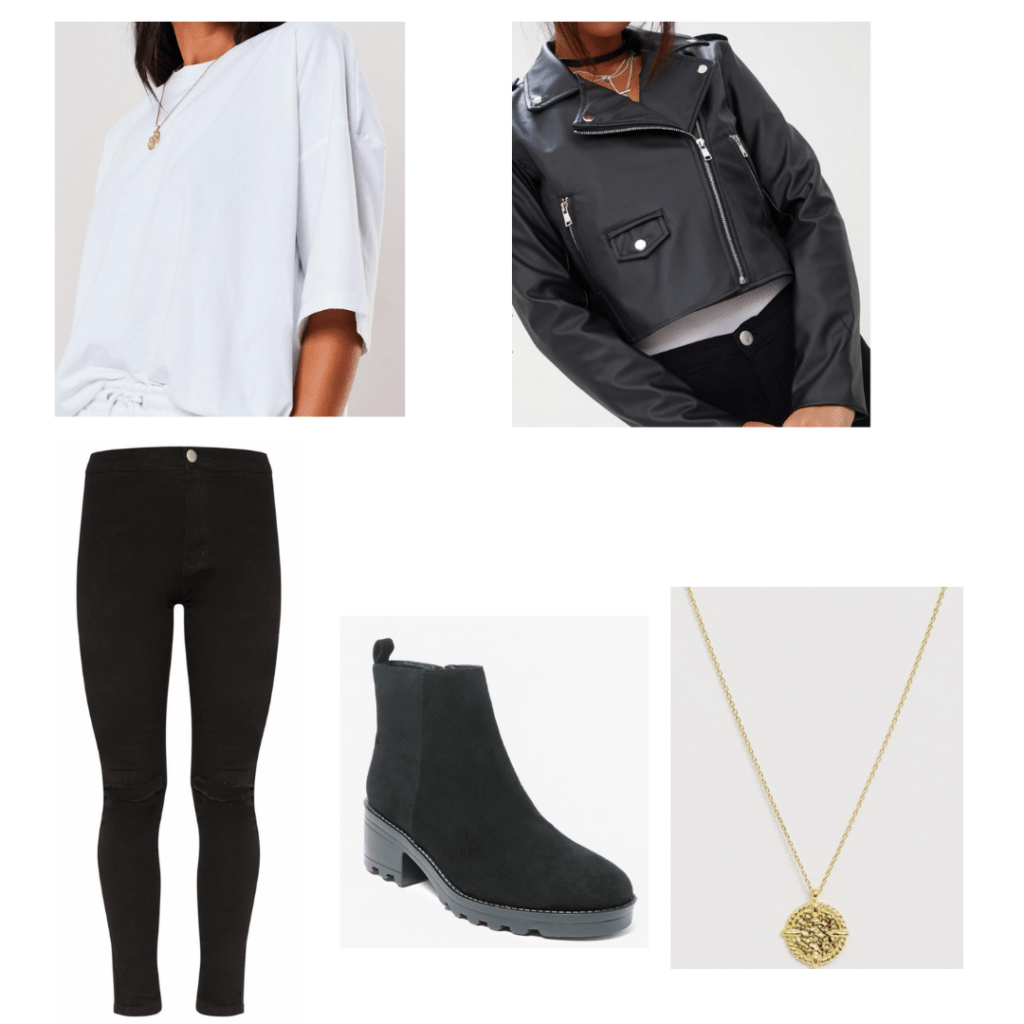 Products: Jacket – PrettyLittleThing, White T-Shirt – Missguided, Ankle Boots – Forever 21, Necklace – Asos, Jeans – PrettyLittleThing
Veronica Mars's style has evolved subtly from the early seasons of the show, when she used to wear more denim and layers. Yet all in all, it still has the same characteristics: Very few bright colors or patterns, and a statement jacket of some kind, always.
Her moody style makes sense, as Veronica is a private investigator: Wearing bold colors would draw too much attention to her! Dark colors are much better choices for going incognito.
I recreated Veronica's Season 4 look by pairing a plain white oversized t-shirt with a black biker leather jacket, black skinny jeans, and ankle boots. I also found a necklace similar to the one she was wearing all season long.
Veronica Mars Fashion Season 4: Matty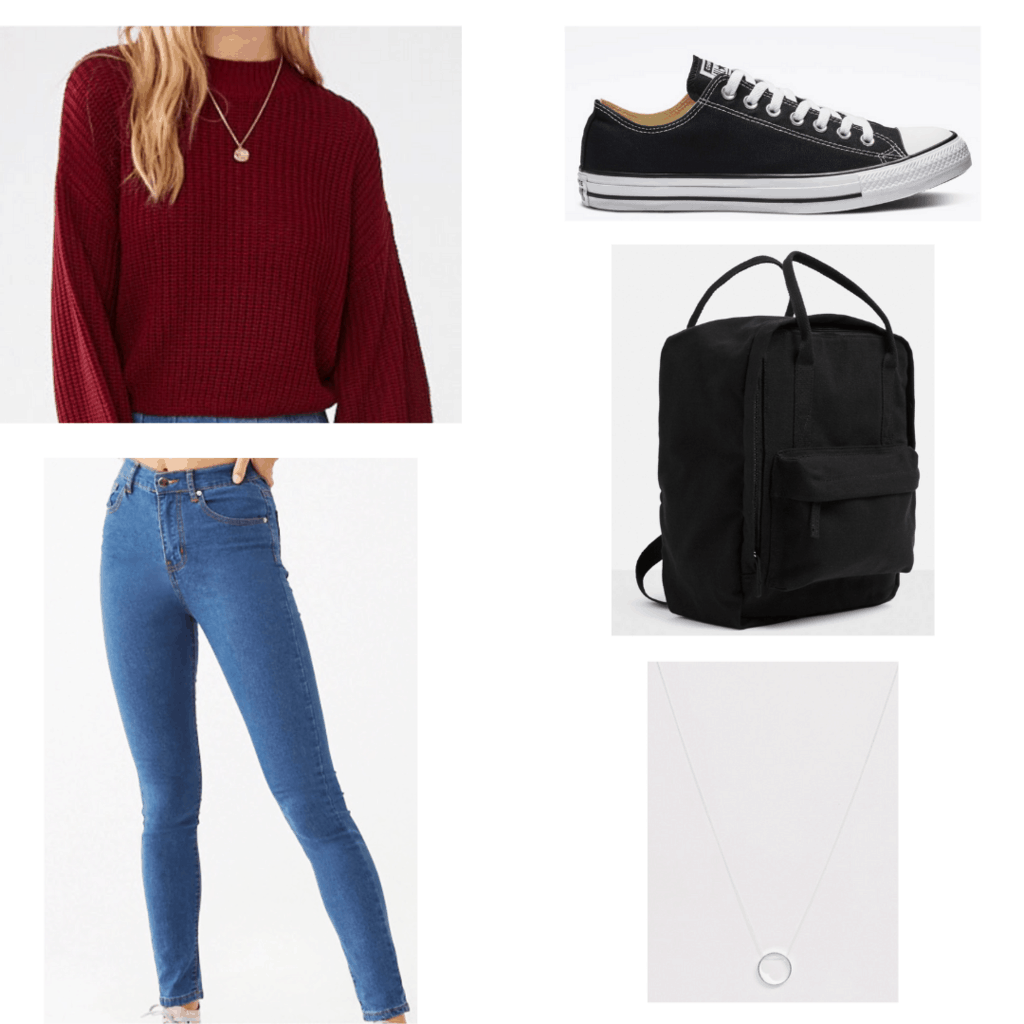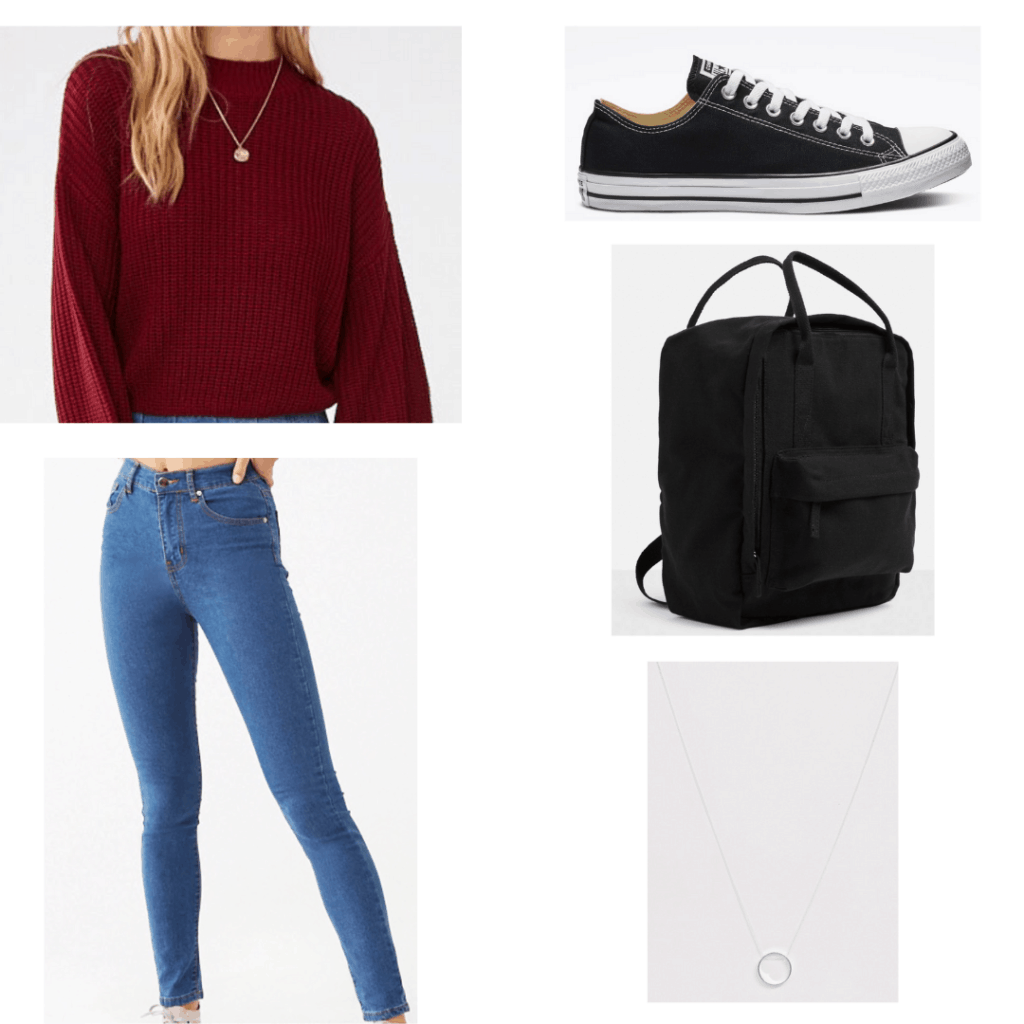 Products: Sweater – Forever 21, Jeans – Forever 21, Necklace – Asos, Backpack – Missguided, Shoes – Converse
Matty is a new character who was introduced after a case Veronica and her father agreed to take on. She really is Veronica's mini me, following her in her private investigator's cases, and with the same rebellious attitude.
Matty's style is really similar to what Veronica used to wear in the original TV show — it's cute and casual, with lots of denim and a few colors thrown in for good measure.
In the outfit above, I tried to recreate Matty's style, which is cool, yet not overly trendy. I paired this red sweater with blue jeans, black converse sneakers, a black backpack, and a silver necklace similar to the one Matty was wearing this season.
Veronica Mars Fashion Season 4: Nicole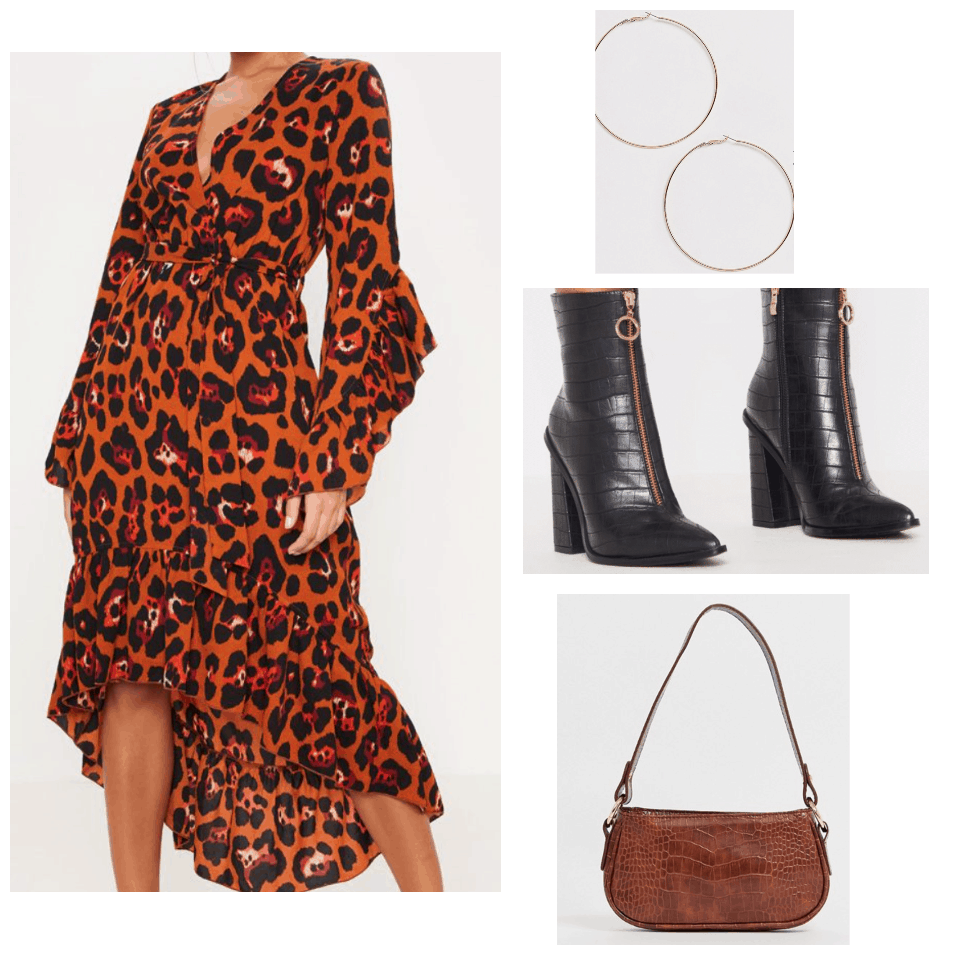 Products: Dress – PrettyLittleThing, Earrings – Asos, Ankle Boots – PrettyLittleThing, Bag – Asos
Nicole is a new character. She's a lively British nightclub owner who quickly becomes friends with Veronica. She's also a strong female character who's not afraid to stand up for herself and others.
Over the course of Season 4, Nicole can be seen wearing bright colors and patterns, often with a '70s vibe.
To copy her look, pair this orange leopard print dress with black ankle boots, a brown faux leather handbag, and large hoop earrings. These gold hoops are similar to the ones Nicole was wearing this season.
What do you think of our Veronica Mars Season 4 fashion guide?
What did you think of these outfits? Do you own any pieces already? Have you seen Veronica Mars' reboot? Let me know in the comments.