This post will show you the best 22nd birthday ideas to try.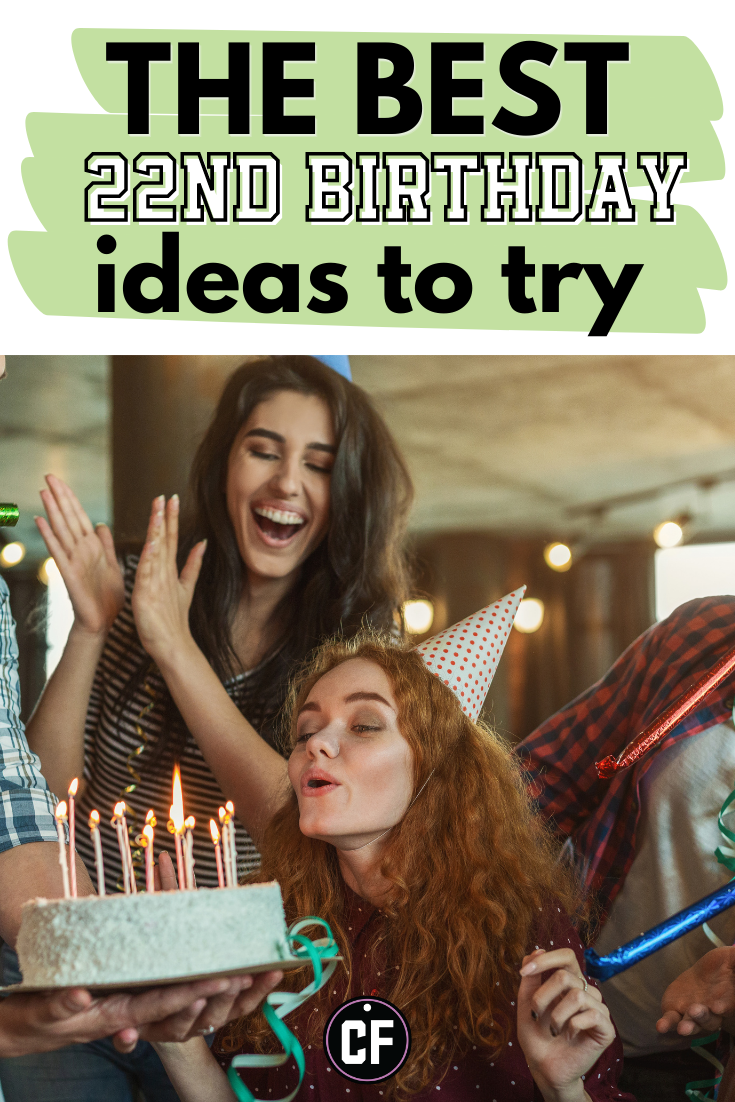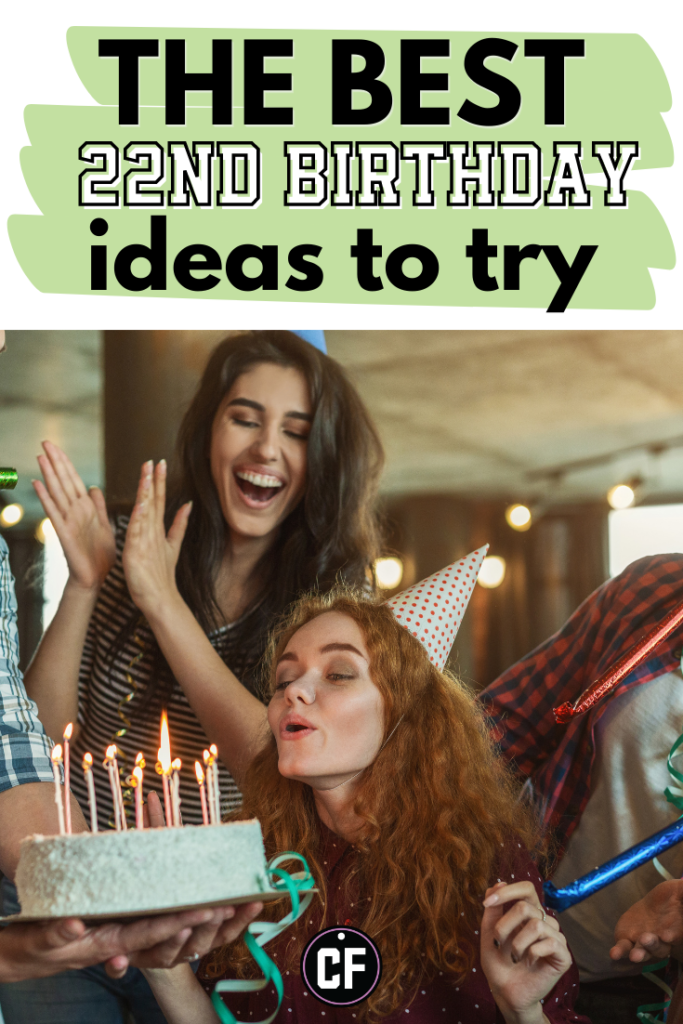 If you have a 22nd birthday coming up, you might be looking for some fun or unique ways to celebrate. Did you know that the age of 22 has special significance in many cultures? It's the age Taylor Swift memorialized in song, it's a turning point in your life, and it's worth commemorating with something special.
Your 22nd birthday is always a fun year to celebrate. You've been legal to drink for a full year now, so this birthday can feel a little more mature than your 21st. This post has so many ideas for having the best day on your birthday, no matter what you feel like doing!
If you're looking for ideas on how to have the best birthday, look no further. I've got ideas for all things fun to do on your 22nd, party themes, gift ideas, and so much more!
Things to Do on Your 22nd Birthday
Wine and Painting Night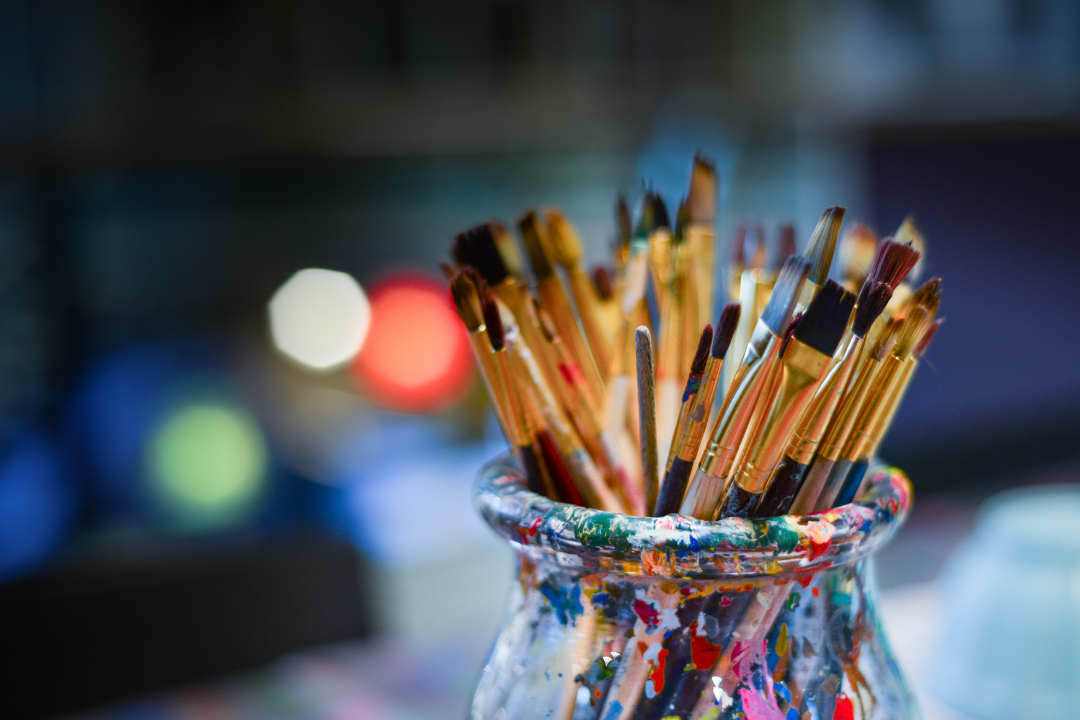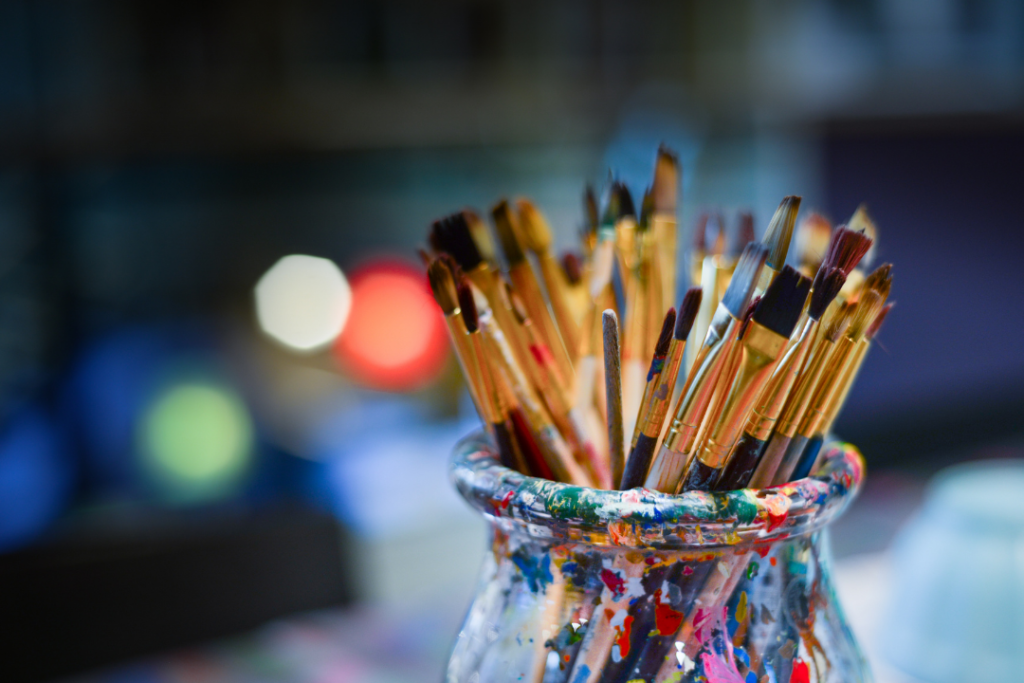 This is a fun and classy way to celebrate with all your friends. A paint and sip night is a great way to catch up with friends you haven't seen in a while and a fun way to celebrate without spending too much money. Buy some wine, cute glasses, mini canvases, and painting materials, and you are all set!
Mimosa Brunch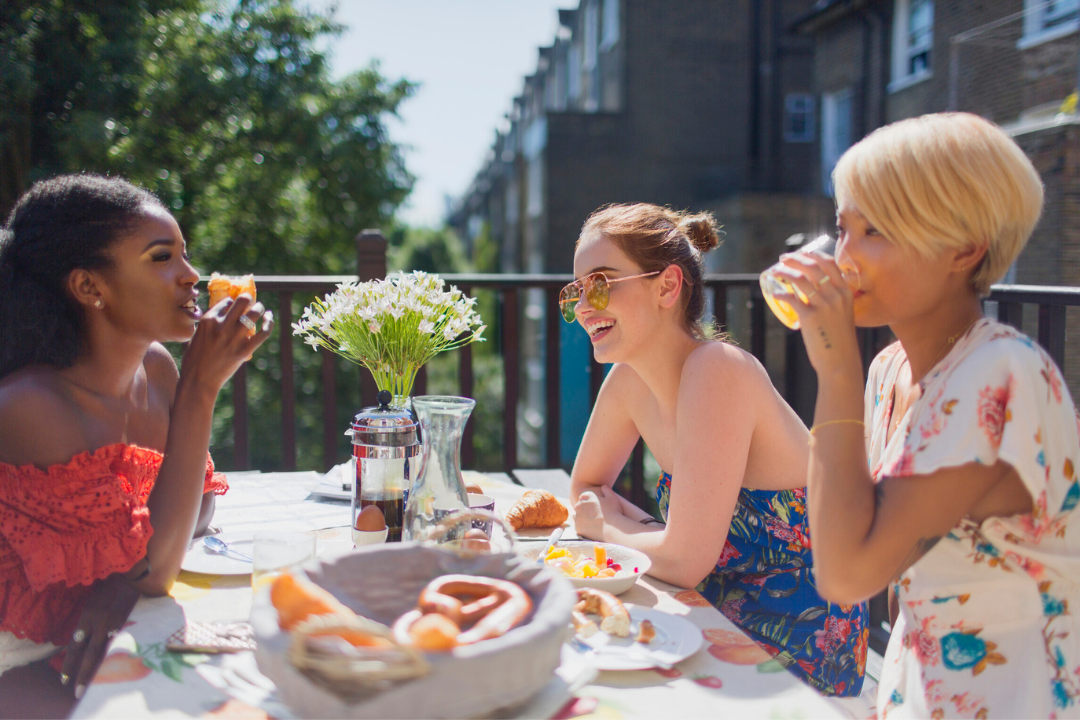 Brunch is one of my favorite activities and such a cute way to celebrate the morning of your birthday. Everyone can wear cute dresses and it can be a great photo opportunity.
You can either go out to a restaurant or have brunch right at your home by making your own mimosas! You'll need cute champagne flutes, champagne, orange juice, fresh fruit, and any other brunch food you want to include.
Staycation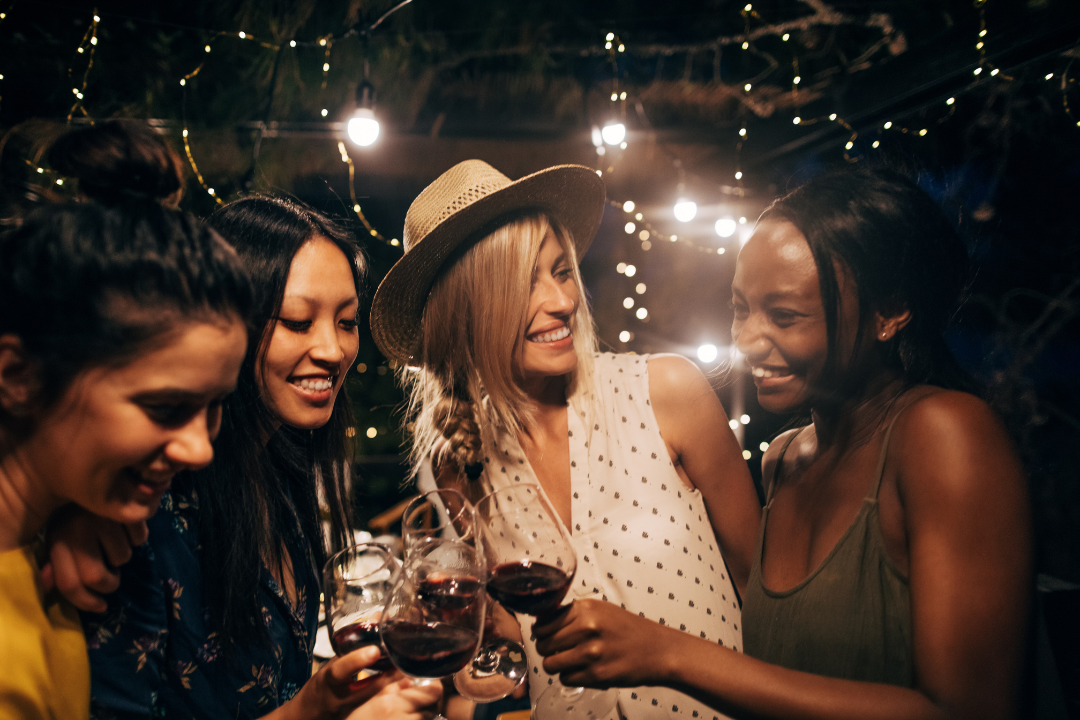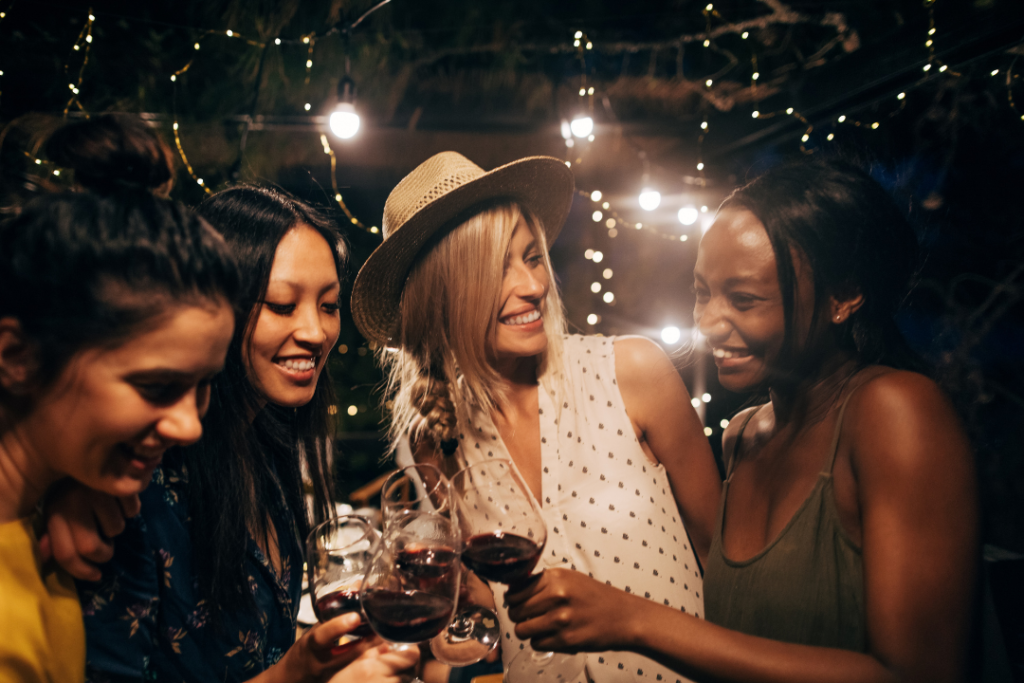 This is a super fun and easy way to celebrate with all your besties! You can rent a hotel room or an AirBnB in your city, and visit all your favorite restaurants and bars you never get to go to, or even go hiking or adventuring nearby. It's like being a tourist in your own city!
Have Drinks & Play Games
Having a card game night with alcohol always ends up being such a fun time. You can play something like Uno or any other game. I love Cards Against Humanity, or For the Girls. Buy an assortment of alcohol to make some fun mixed drinks with!
Have a Spa Day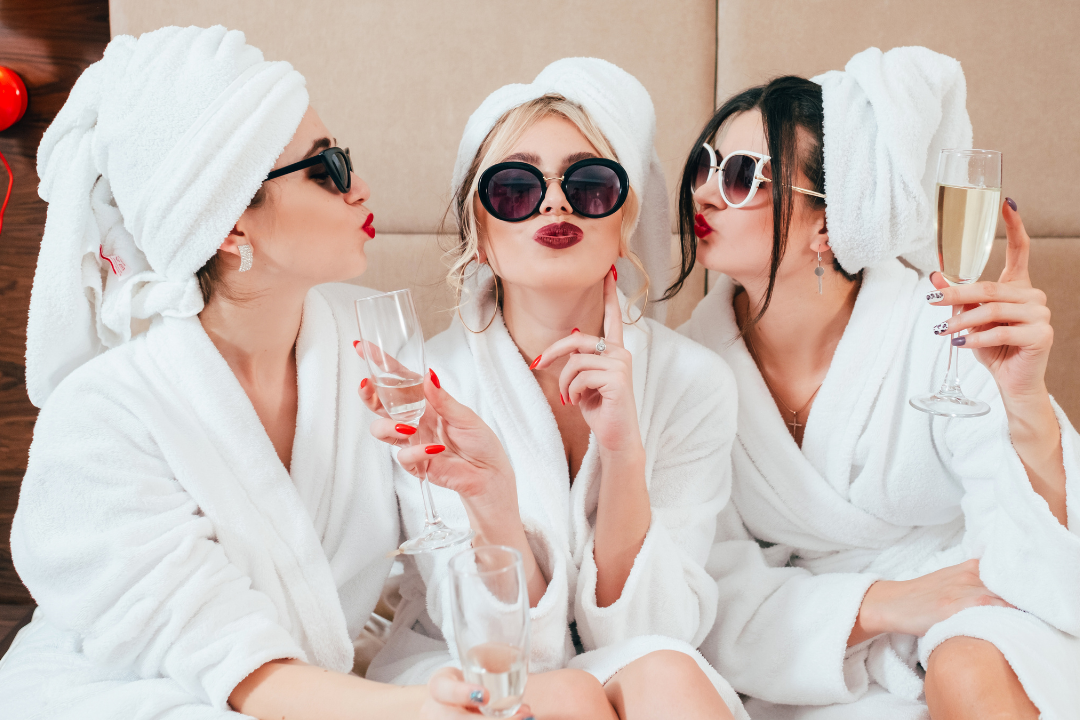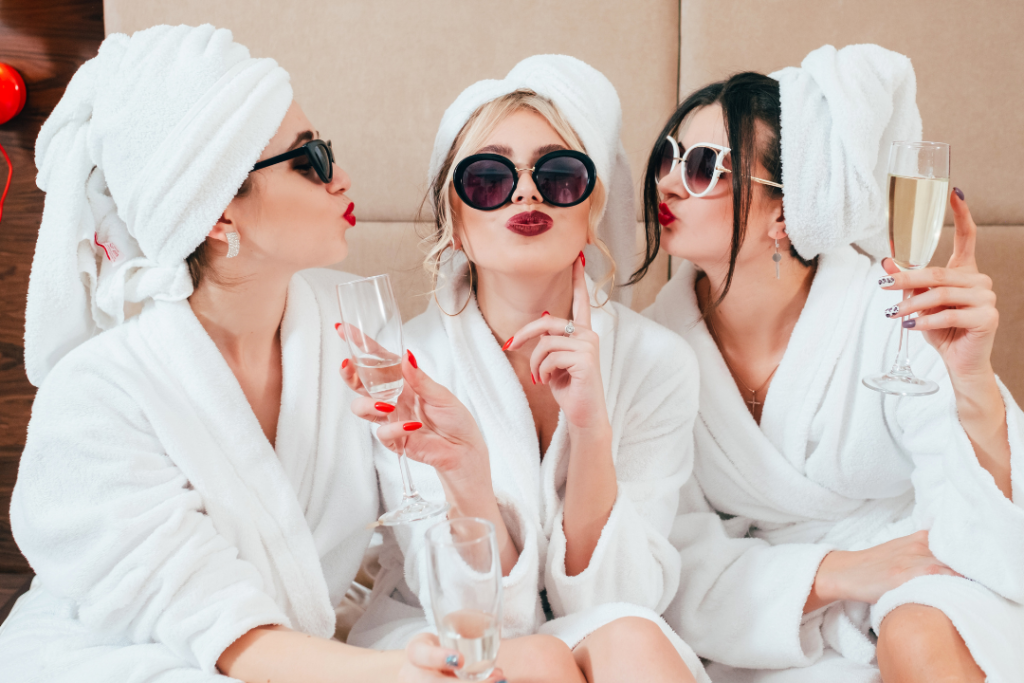 If you want to pamper yourself and have a self-care day, take a friend to the spa. My favorite gift to ask for was always a spa gift card so I could treat myself to a facial or manicure because I usually wouldn't spend money on it for myself. You could always have a DIY spa night, too!
Related reading: How to Set Up Your Own At-Home Spa
Go on a Shopping Spree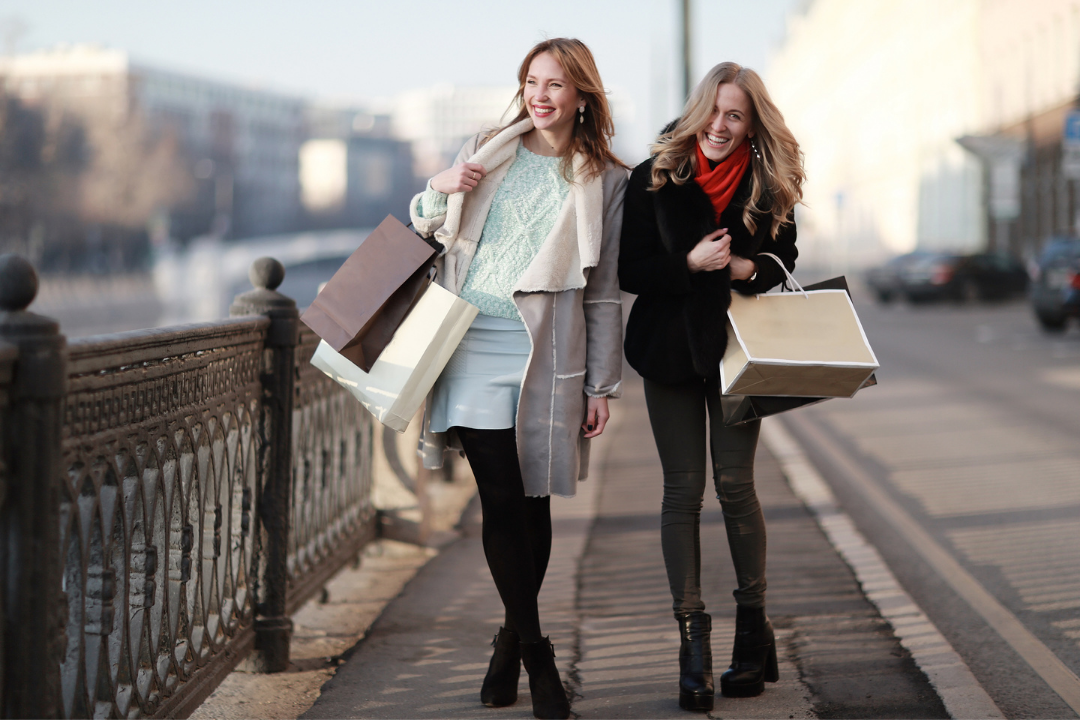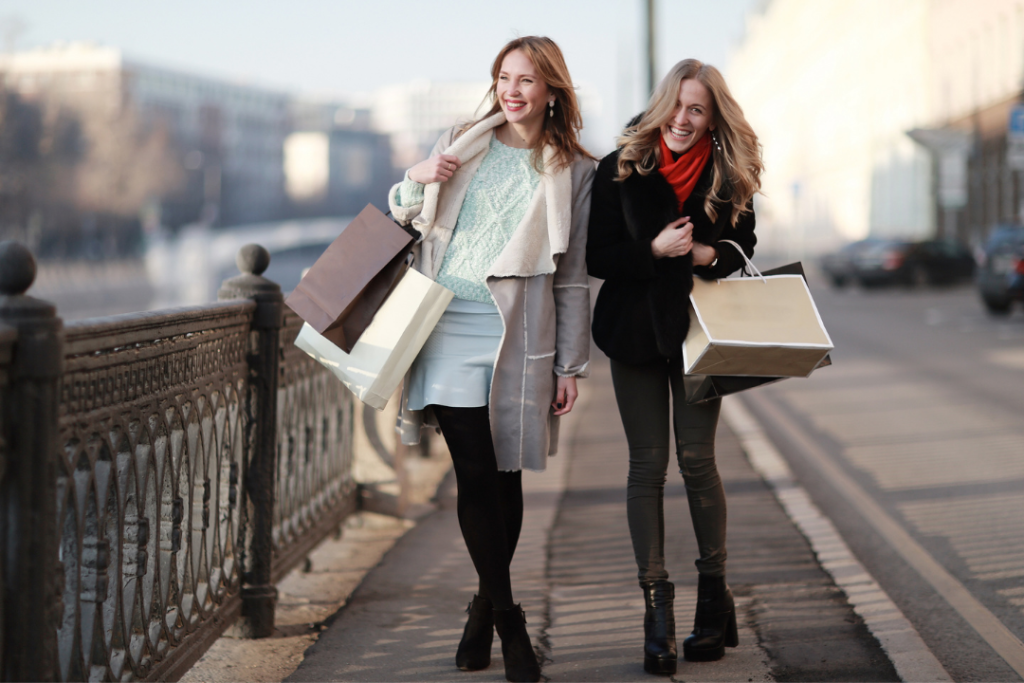 Shopping is always fun and it's important to treat yourself on your 22nd birthday! You guys can find a new fun area to go shopping, like a mall or the outlets or an outdoor mall where you guys can walk around if it's nice outside. There are usually nice restaurants to go to at the outlets or most outdoor malls.
Have a Movie Night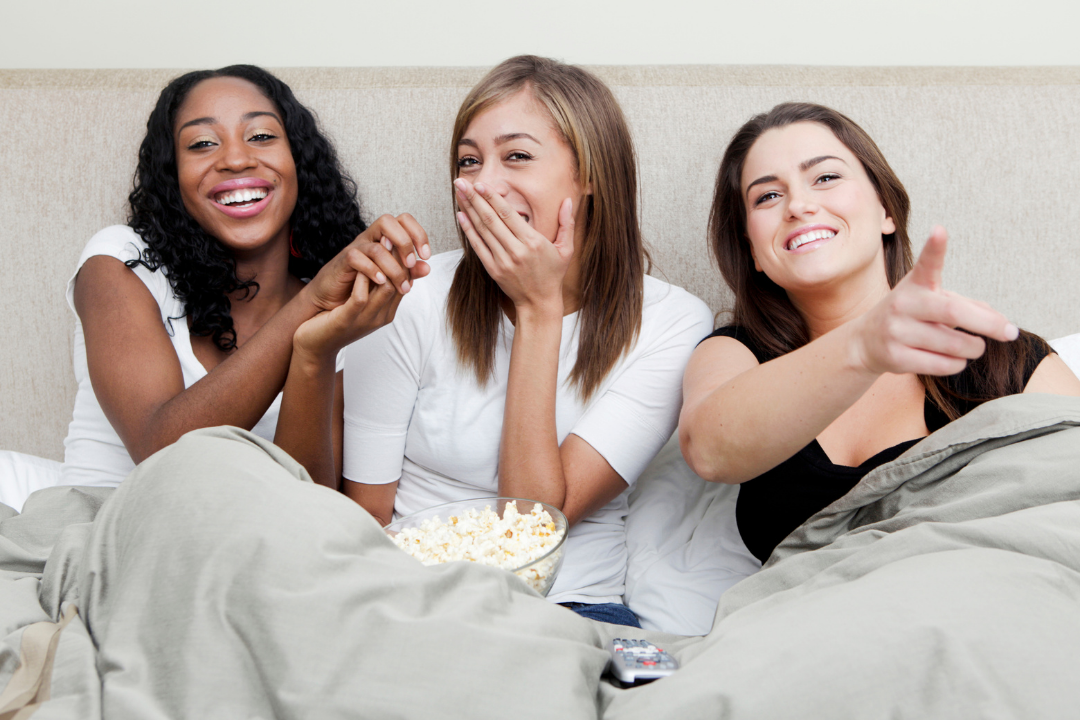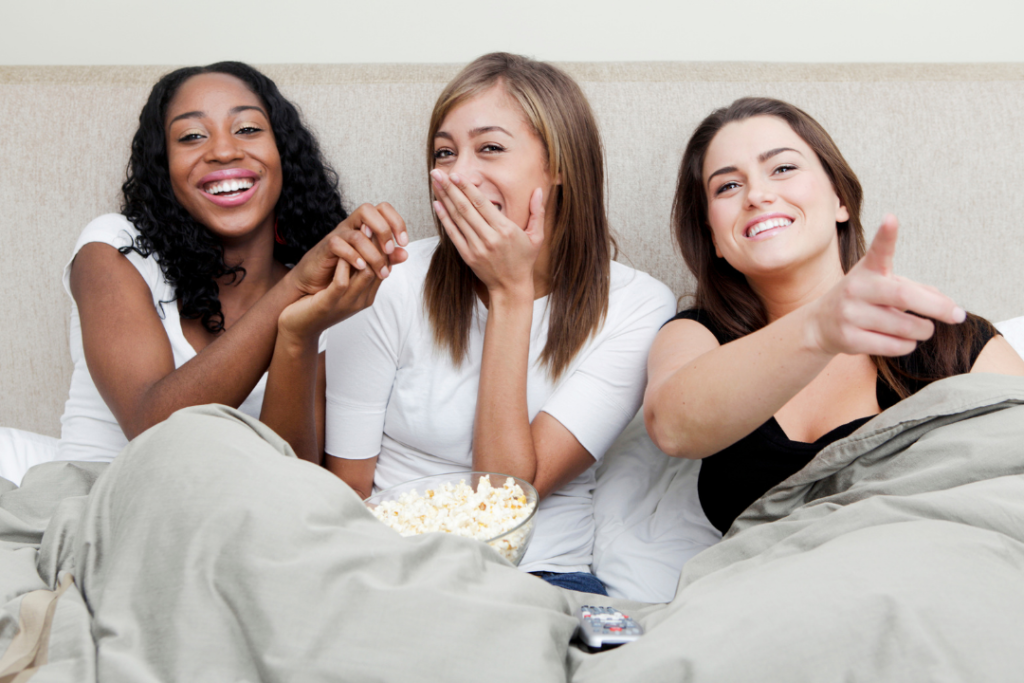 This can either be at your house or at the movie theaters! If you're doing it at your house, get some popcorn you and all your friends can make, and you can even have a make your own sundae bar with all different toppings.
Go Hiking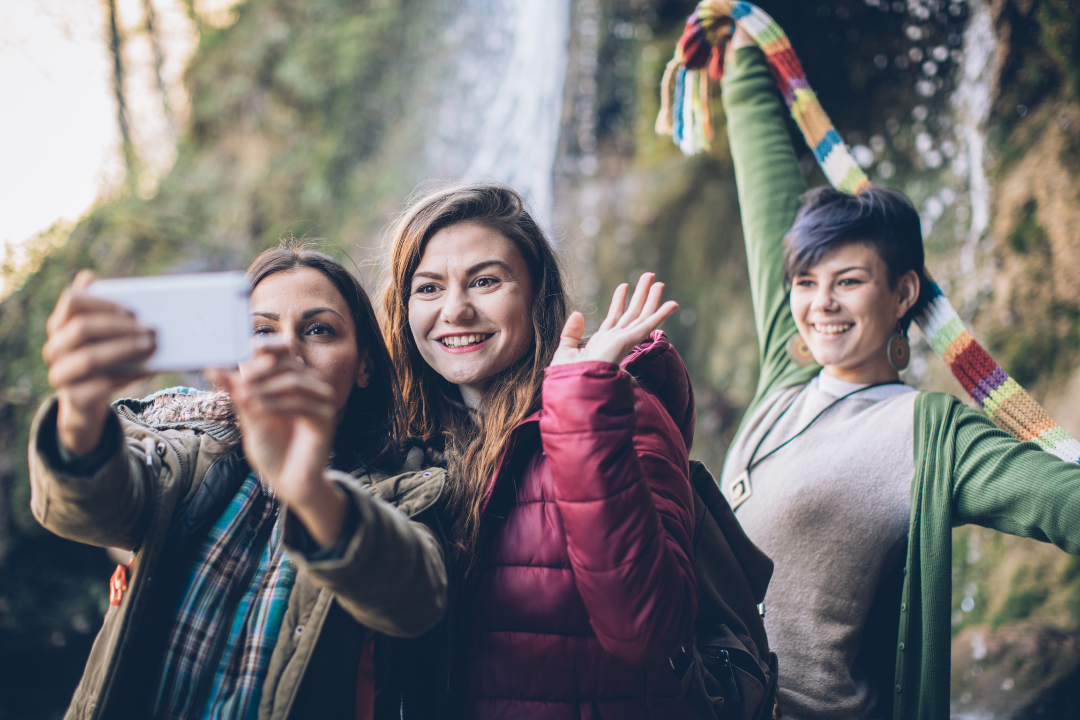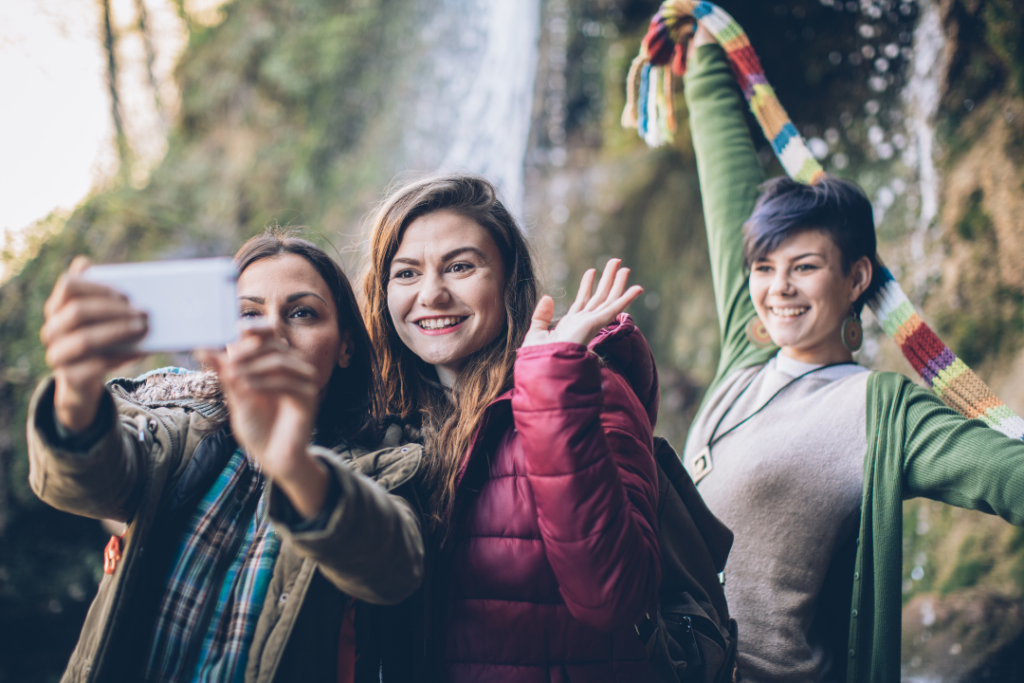 If you're looking for something more active to do on your 22nd birthday, you could go hiking! Get a group of friends together and chose a more scenic route where you guys could take some cute pictures at the end of the hike.
Take a Brewery Tour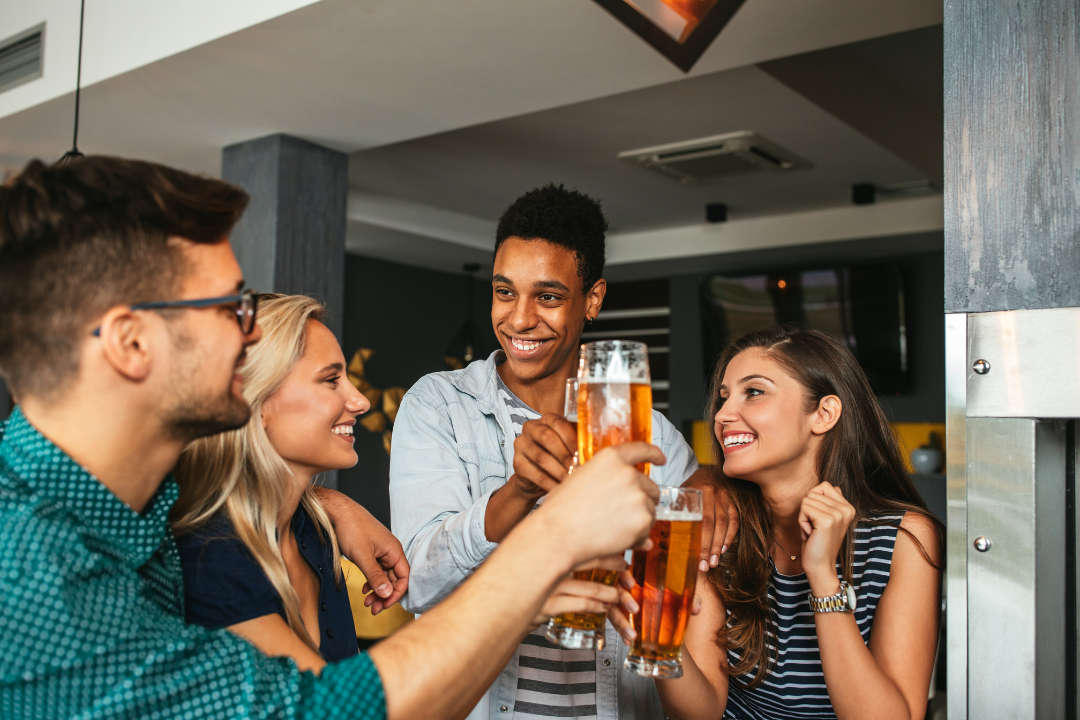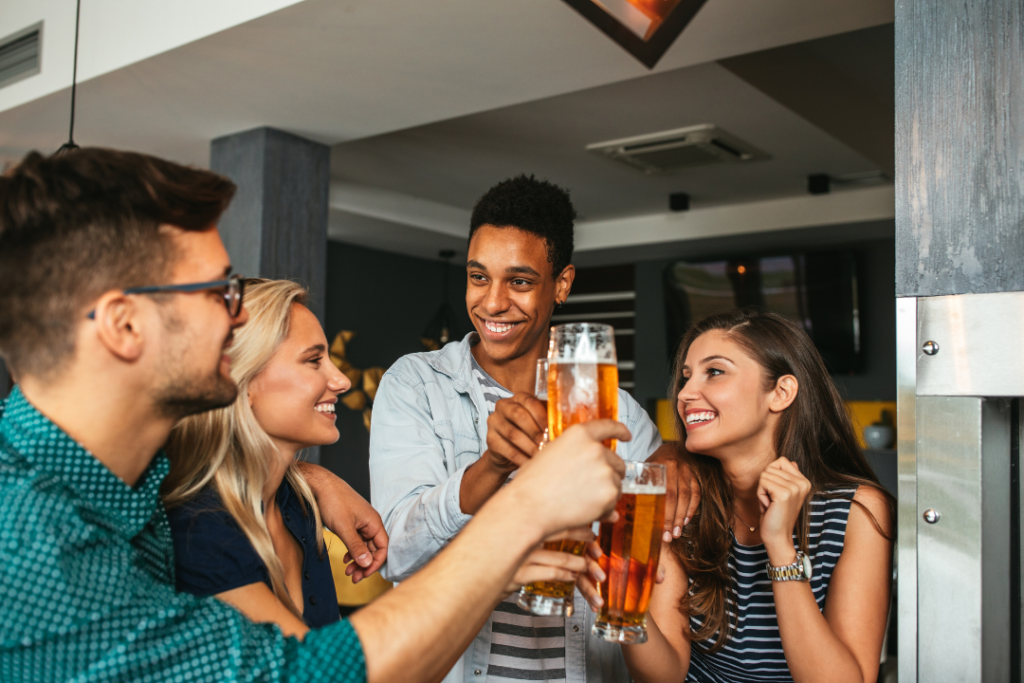 If you are a beer girl, a brewery tour is a perfect festivity to celebrate your birthday. There are tons of cool breweries out there, and you can probably find one right near you. You get to usually see the process of how beer is made on the tour, and get to try different kinds at the end!
Have a Picnic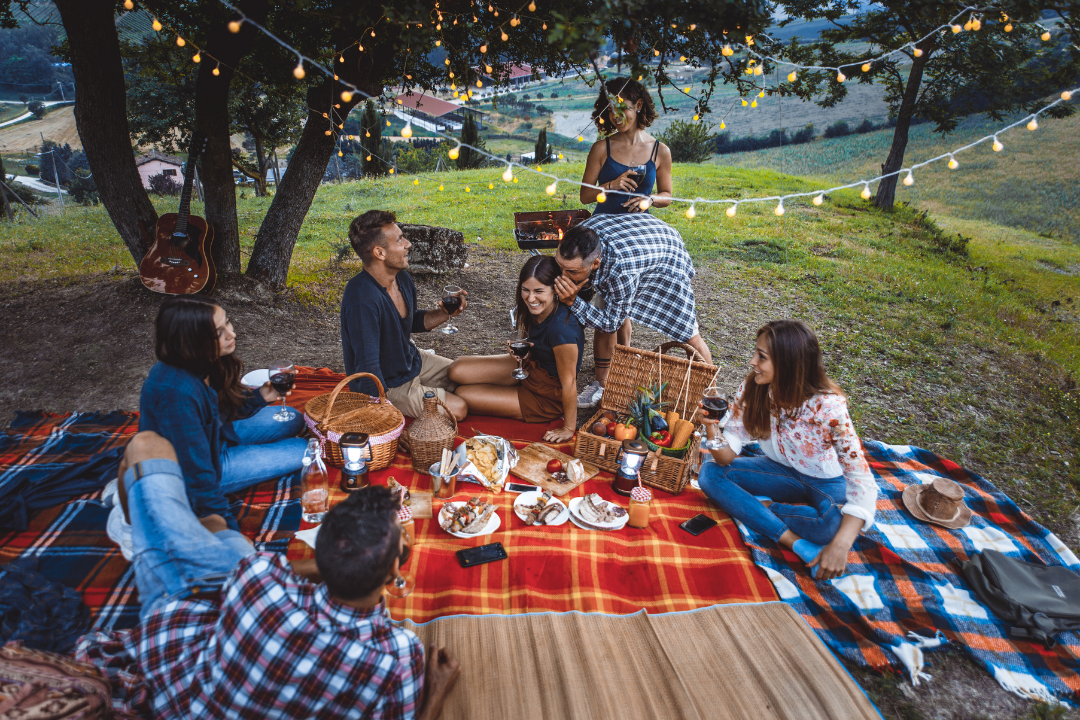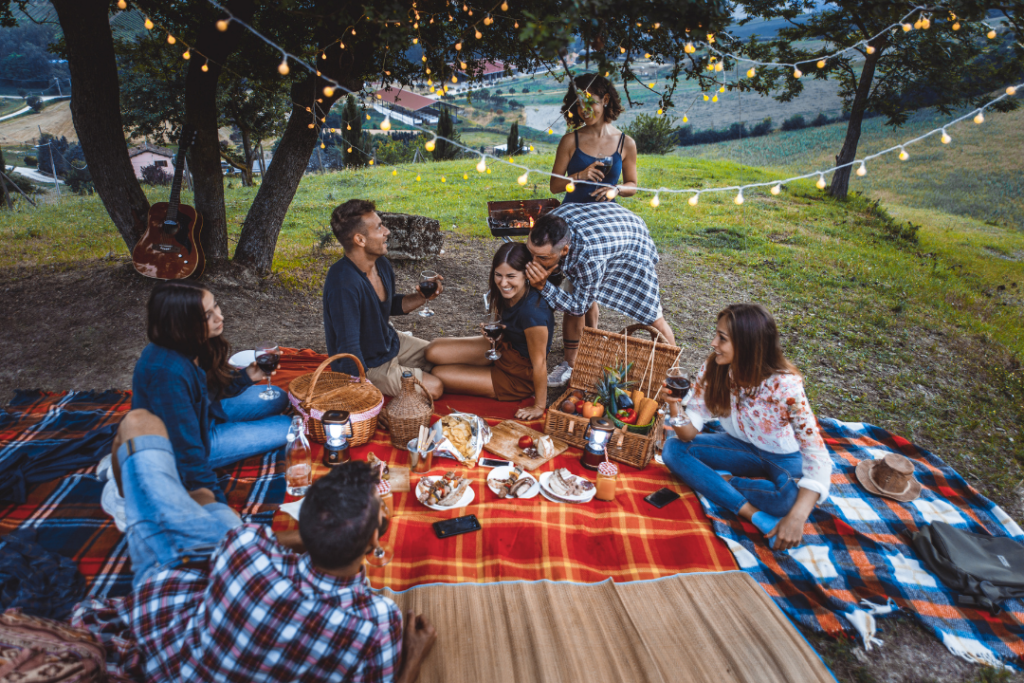 If it's nice outside, spend your birthday having a picnic. If you are not good at planning things like this, there are cool companies now that will set up a photo-perfect picnic for you with amazing aesthetic details and food.
If you're looking to set up one yourself, there are tons of ideas on Instagram and Pinterest for luxury picnics. Most include a ton of cozy pillows, a low table, and all your favorite foods.
Host a House Party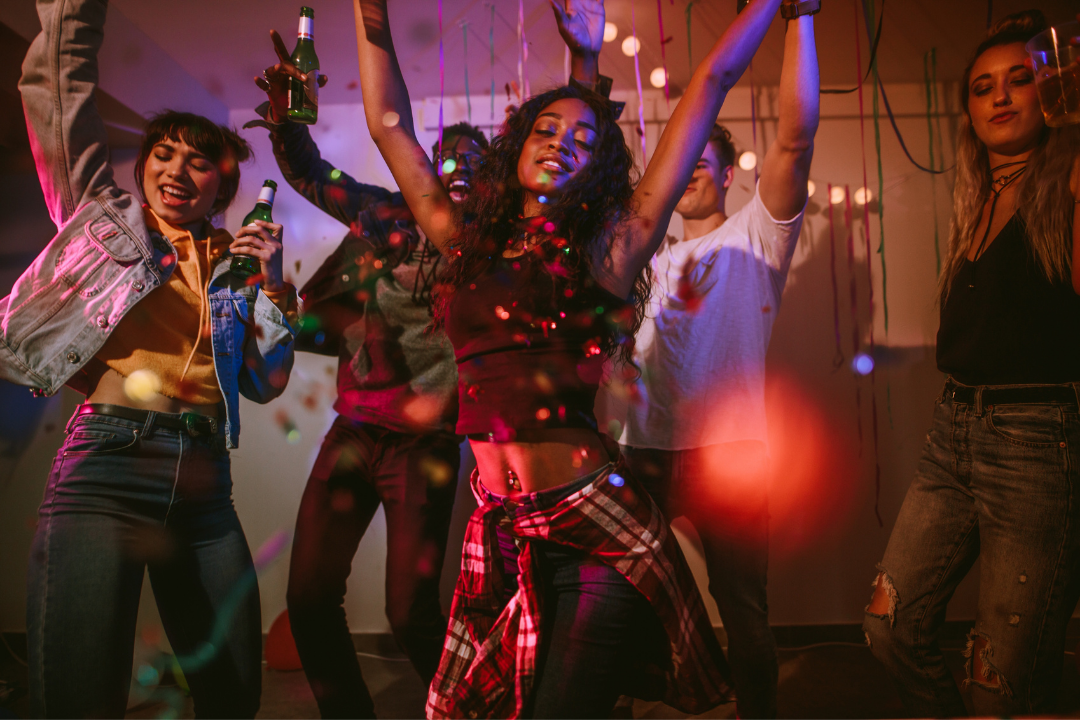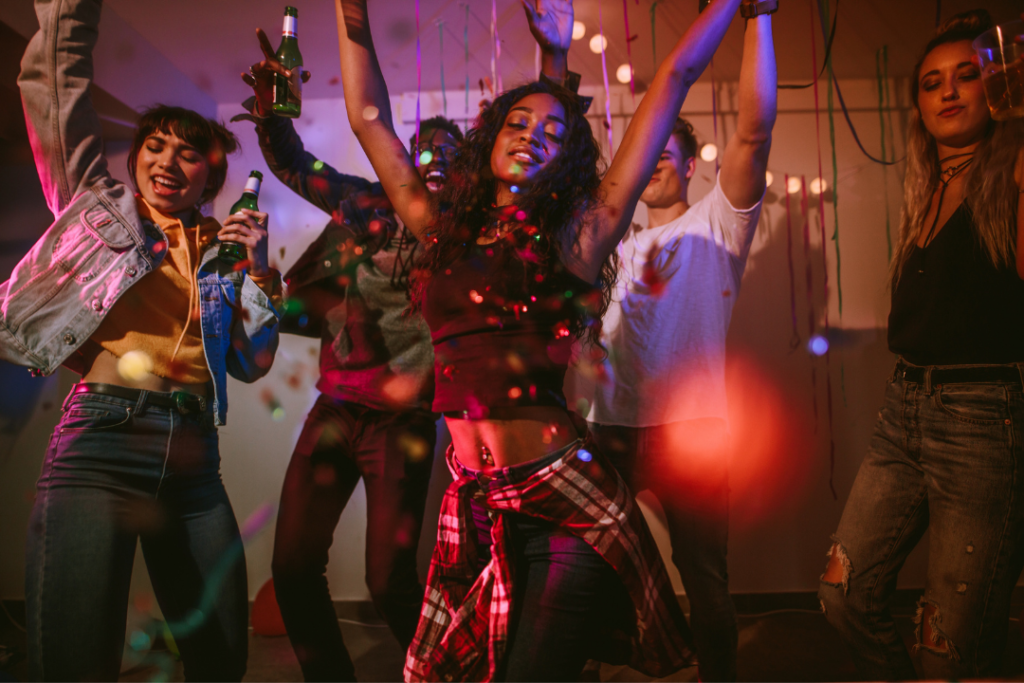 The last 22nd birthday idea is a birthday classic, and that's just having a big house party at night! My friends and I love throwing birthday pregames at our apartment and buying cute decorations to make a wall perfect for taking photos!
There are tons of fun drinking games out there you can play, and usually, girls will decorate a table really cute for beer pong and as a fun memory for your apartment.
22nd Birthday Party Themes
Speaking of parties, here are some great 22nd birthday party themes to try:
Disco Party
If you love themes and want to add one to your party, here are some fun theme ideas! A disco party is fun but also simple to recreate. Celebrate the '70s and pull out all your glitter, sparkles, and sequin clothing, and you are all set! You could also hire a DJ to really go all out.
Roaring '20s
The Roaring '20s is a theme I loved doing when I had it for a date party one year in college. Go for a feather or fringe dress, gloves, and a sequin headband.
Meme Theme Party
Dress up as your favorite meme and then throw a costume contest where people can vote for the funniest one!
Murder Mystery Party
This party theme is super fun because it involves a game. You can buy a murder mystery party kit to make it super easy to plan. It's the perfect whodunnit type of night.
Space Party
Dress in metallics and glitter and alien antennas and you're all dressed for a space party. For decorations, you can get creative with planets, stars, moons to hang from the ceiling, and cute decorated on-theme deserts.
Mamma Mia!
Bring Greece to you with this fun and girly theme! You can decorate the party with elements from the movie and everyone can dress like their favorite character. You can also have karaoke, and sing along to all the amazing music from the movie.
Masquerade Party
This theme is super cute for pictures. Everyone can wear fun dresses and then masquerade masks to cover their face. You can make all the music, food, and decor on theme too!
22nd Birthday Gifts
Here are some easy and cute gift ideas to either ask for for yourself, or to give to someone for their 22nd birthday!
Sunglasses
Sunglasses are always a good gift because you can never have too many, but you never think to buy them for yourself. You can go more expensive, with a nice pair from Ray-Ban or Quay, or a trendier, more inexpensive pair from Amazon.
Birthday Wine Glass
This is a fun gift because the birthday girl can actually use it on her special day. You can get a custom-made one with her name on it from Etsy, or from any party store. You can fill it with her favorite candy, or buy some wine to give as part of the gift.
Gold Hoops
Gold hoops are a staple piece of jewelry in any girl's closet. You can get some nice expensive ones or some trendy cheaper ones. Either is a great gift and will get a lot of use.
Monogrammed Mug
A cute mug is another great gift idea for any coffee or tea drinker. I love collecting mugs and receiving new cute ones. It is a thoughtful gift when someone picks out one for you they think you'll like.
Cute Slippers
These smiley face slippers have been super trendy lately and would make a great and affordable gift for someone's birthday. They come in all different colors, so you can pick her favorite.
You can go more expensive, and buy her some UGG slippers that are also super comfy and popular. But a lot of other brands have cute, cozy, and trendy slippers that are on the more affordable side.
PJ Set
A cute and trendy PJ set is another great gift idea. I always love receiving them because It's another item I never think to buy for myself. A matching pajama set just makes you feel so put together and is so cozy.
Victoria's Secret makes cute pajamas in so many different colors and prints. They already come packaged together really cute, so they make such a good gift.
Candles
A cute, decorative candle is always an easy gift to get someone or something a little extra to add to any of these other gifts. The Homesick candles are super thoughtful because you can get one for where she is originally from or a place that is special to her.
What is your favorite way to celebrate your birthday or a friend's birthday?
To get a head start on planning for next year, be sure to see our guide to the best 23rd birthday ideas, and for the year after that, see our favorite 24th birthday ideas.
What did you do for your 22nd birthday? What do you think of our 22nd birthday ideas? Let me know in the comments below!