This post will show you 4 cute lake day outfits, plus tips on what to pack for a weekend at a lake house.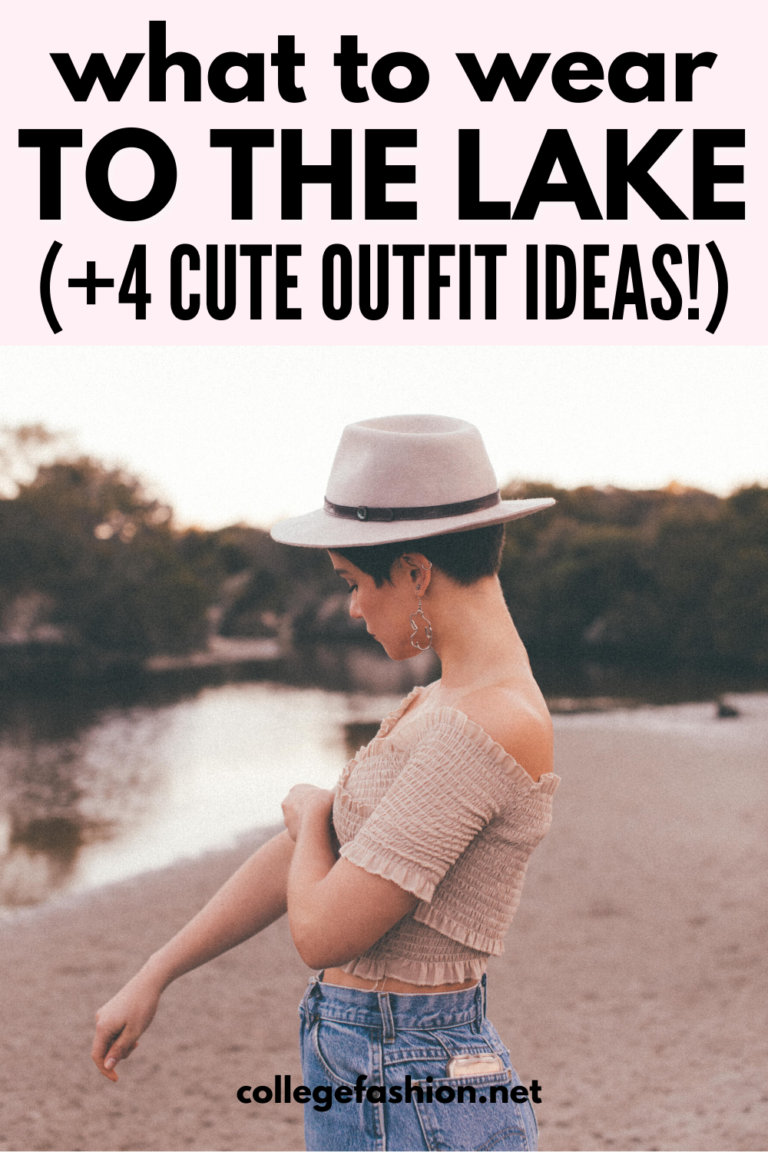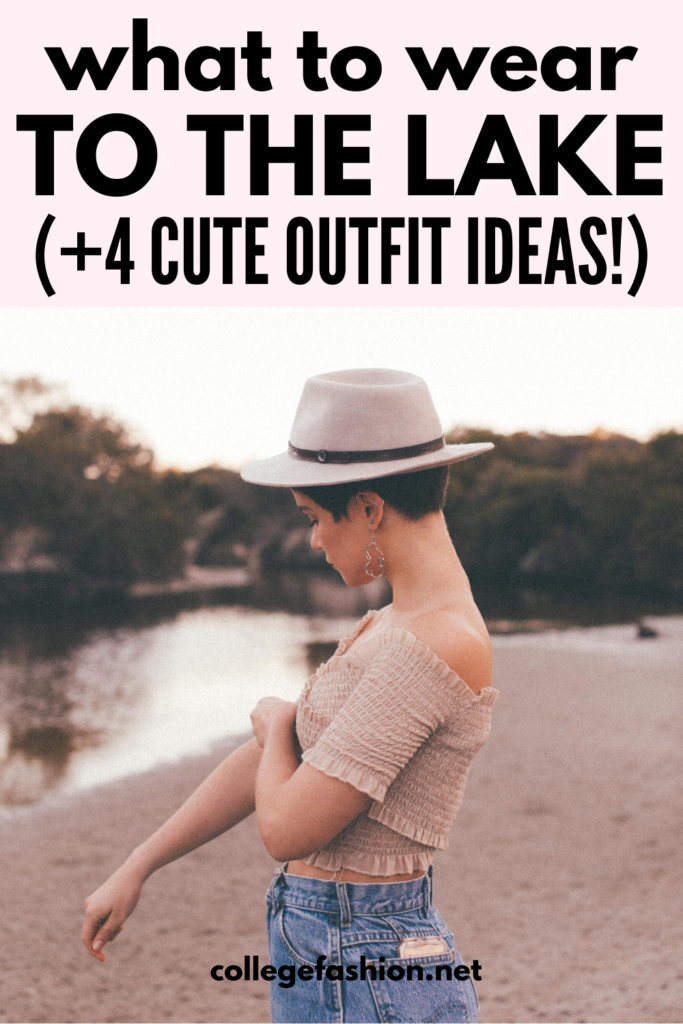 This year was the first time I went to a friend's lake house, and I loved it.
Not having grown up in the US, my idea of what "going to the lake" entailed was entirely based on Cheaper by the Dozen 2.
And I have to say, minus Taylor Lautner, it was even better than the movie. (Well, okay, I was a little disappointed when we didn't engage in highly orchestrated family competitions with matching t-shirts.)
What's not to love about lake days? Wake surfing, tanning, paddle boarding, and of course: hanging out on a boat. As someone who just tried wake surfing on Memorial Day weekend, it's awesome, it's worth it. That is, after you've fallen on your face about 7 times in a row and then you can get up for 2 seconds. But those 2 seconds are totally worth it. And that's why everyone and their mother is looking to make a friend with a boat.
But whether this is your first time at the lake, or you've been going there your whole life, we could all do with some lake day fashion inspiration.
And I'll be honest, most days I'm just throwing on any random shirt on top of my bikini, but for those days you want a cute picture for your Instagram, it's important to keep some things in mind….
Tips for Creating the Perfect Lake Day Outfit:
Practical accessories: If you're on a boat or hanging by the pier, you're likely engaged in a lot of activity, so you don't want to risk losing all your jewelry. Opt for hats and sunglasses to shade you from the sun. And a cute necklace never hurt nobody.
Flowy: When you're constantly getting wet and running around, you don't want clothes that will stick to you too much, so opt for loose and oversized clothes.
Bikinis: Bikinis are the canvas of your outfit at the lake, everything goes on top of it, so if it's going to show, keep it in mind.
Lake Day Outfit Ideas
Now that we have the basics down, here is some outfit inspiration to switch it up at the lake this year.
Oversized shirt + High socks + 70s sunnies
There's something nostalgic about the lake, whether it's memories of summer camp, or maybe just of simpler times. So throw it way back this summer with a vintage inspired outfit.
Pair an oversized vintage band t-shirt with some classic denim cut offs. Bonus points if it's a band your parents grew up listening to and if the denim has a cool print.
I'm obsessed with these Ralph Lauren high socks and… they're a steal! Don't forget some 70s sunnies to top off your vintage summer look. You'll be looking like you're straight out of a Netflix show that's loosely based on a different time period, but no one's really sure which.
Color coordination + Toweled outfit + Tie Dye
Who says color coordinating is only for the Queen? While it can look tacky, when done right, it looks great.
The important thing about color coordinating in 2021 is that all the pieces that are the same color should be in very different fabrics. And don't forget to break it up a bit with a plain color like white.
Terry pieces are perfect for the lake because you don't even need to carry a towel with you. These trendy plastic sandals perfectly color coordinate with the terry set, and they're inspired by the Gucci ones everyone is obsessed with.
And finally, the bucket hat gives a little throwback to summer 2020, not a time we want to remember, except for the tie dye.
White loose button down + white shorts + visor
Who says all white and a visor can only be worn on the tennis court?
All white is always a move, especially in the summer. A loose button-down top is breathable, easy to wear, and easy to style in 100 different ways.
It's official, we're bringing back visors this summer. This is going to be a team effort but let's not pretend it's a sacrifice, they're absolutely adorable. Not to mention, they're perfect for doing so many activities and they won't ruin your hair.
Don't miss your chance to get these adorable ON SALE Madewell sandals right now. And add a hint of color with pink, perfect for summer, lipstick.
Black bikini + cardigan + sandals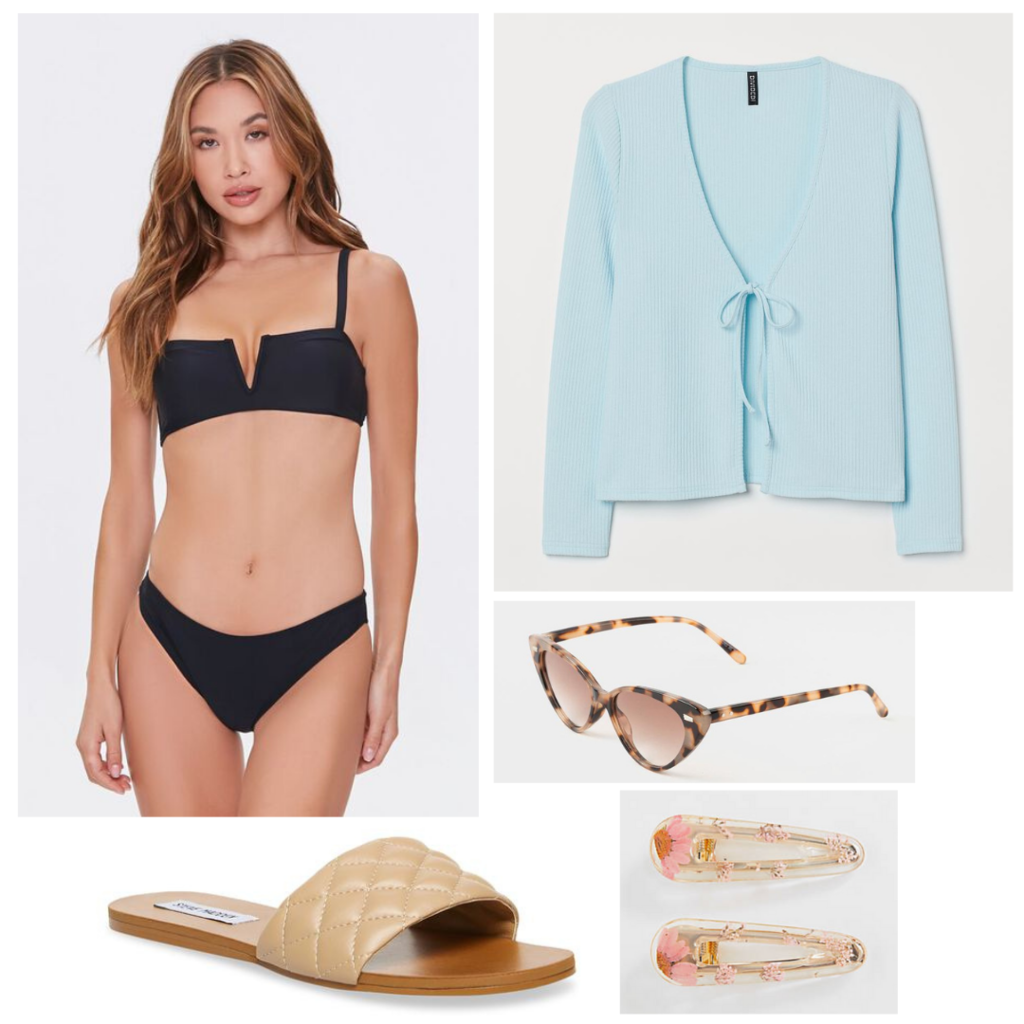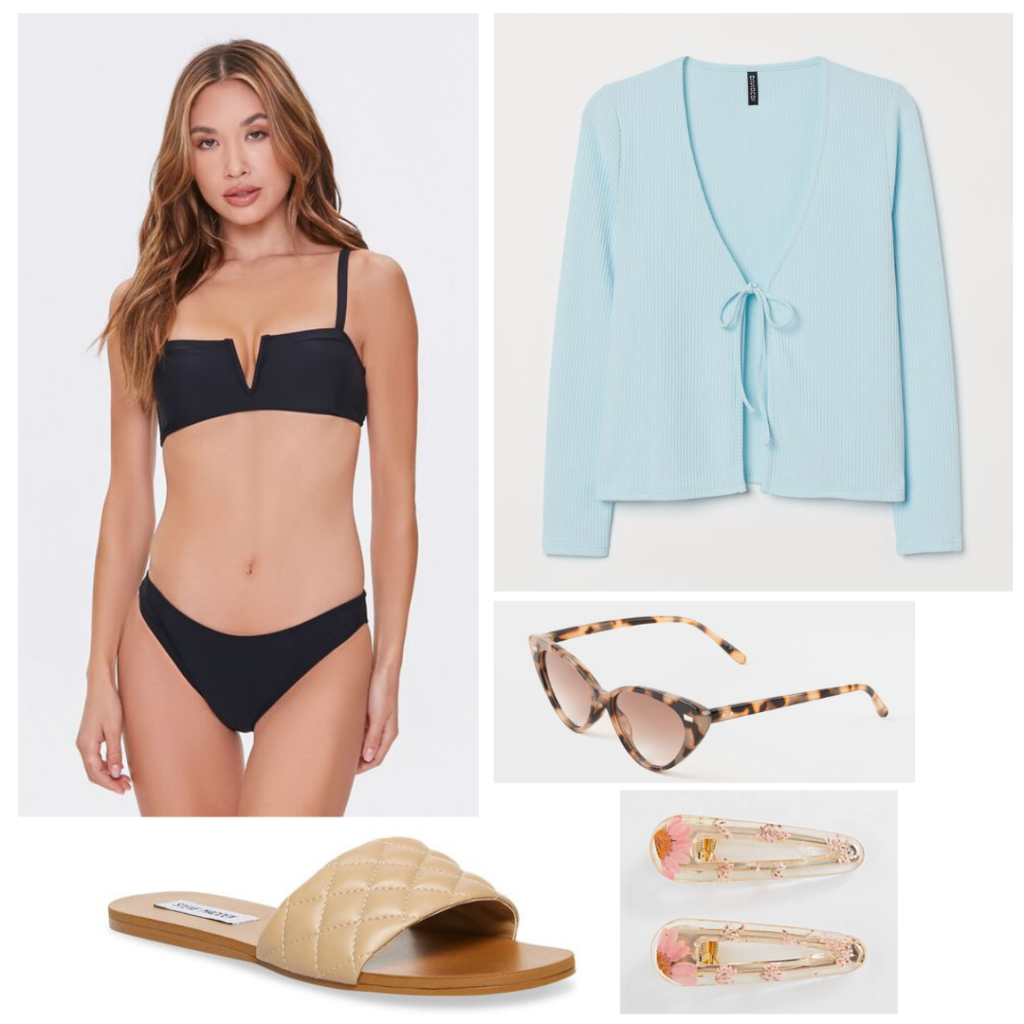 Products: Bikini top, Bikini bottom, Cardigan, Sunglasses, Sandals, Hair clips
It gets chilly at the lake in the morning, and especially if you're trying to beat the lake traffic. So why not plan ahead a cute outfit for those cold mornings?
Black bikinis are always in — you might as well get one now because they'll never be out of style. Pair it with a cardigan, this front tie one is perfect, and you won't overheat as it gets warmer.
Some cute slip-on sandals finish off your look, but don't forget some practical accessories like sunglasses. And of course, it's cold for a reason, keep your hair from getting messed up in the wind with some cute hair clips.
What is your favorite lake day outfit?
Now that you have your outfits, it's time to text everyone you know and stalk everyone on Instagram until you find your new best friend, AKA the one with the boat.
But seriously, going to the lake is all about having fun and relaxing, so wear whatever lets you do both things. Pro tip: Don't take your phone. This tip is given with love, from someone who dropped her phone in the lake.
What's your go-to lake outfit? What do you love most about going to the lake?