This post will show you the hottest Instagram fashion trends that every influencer has.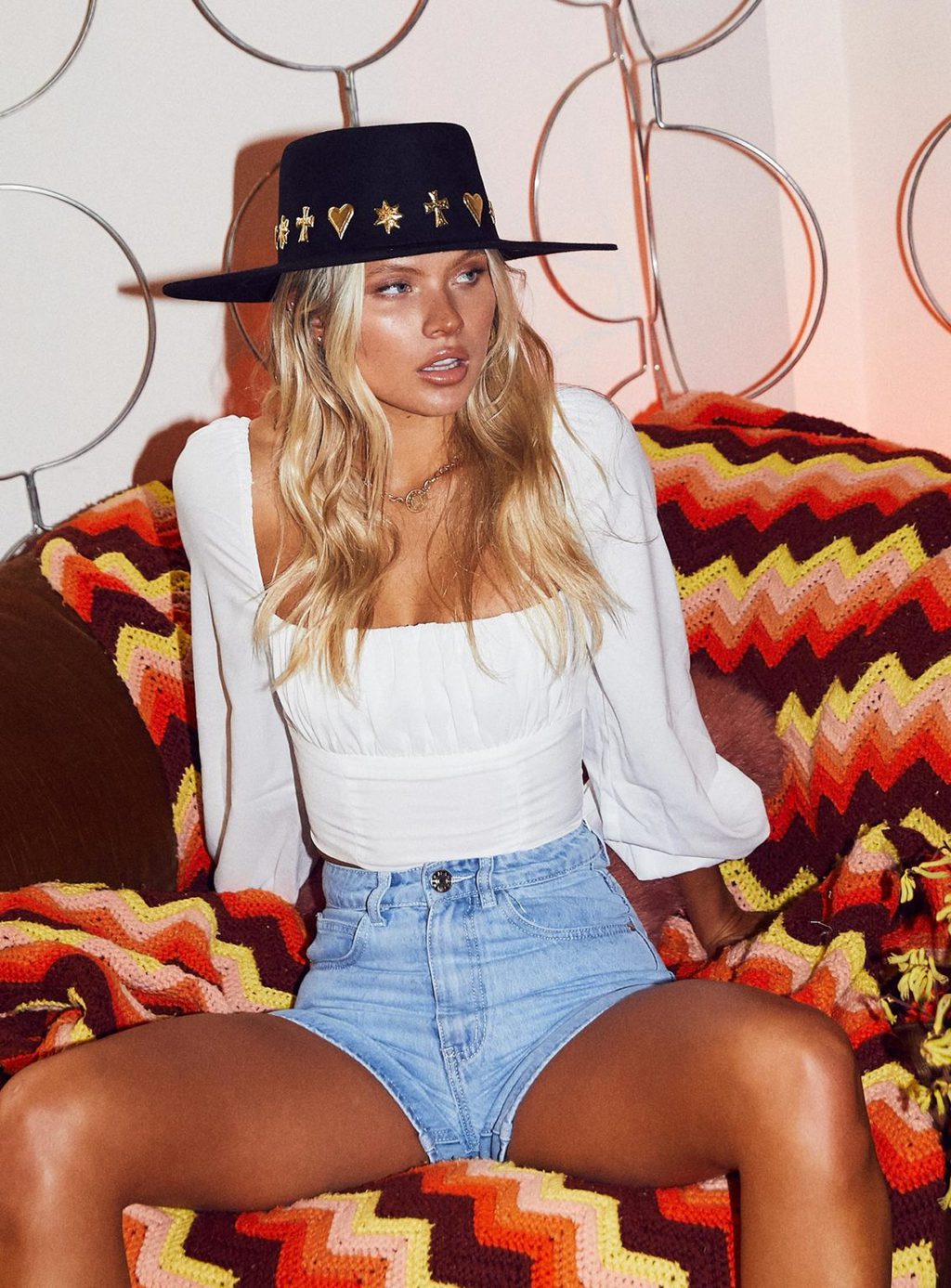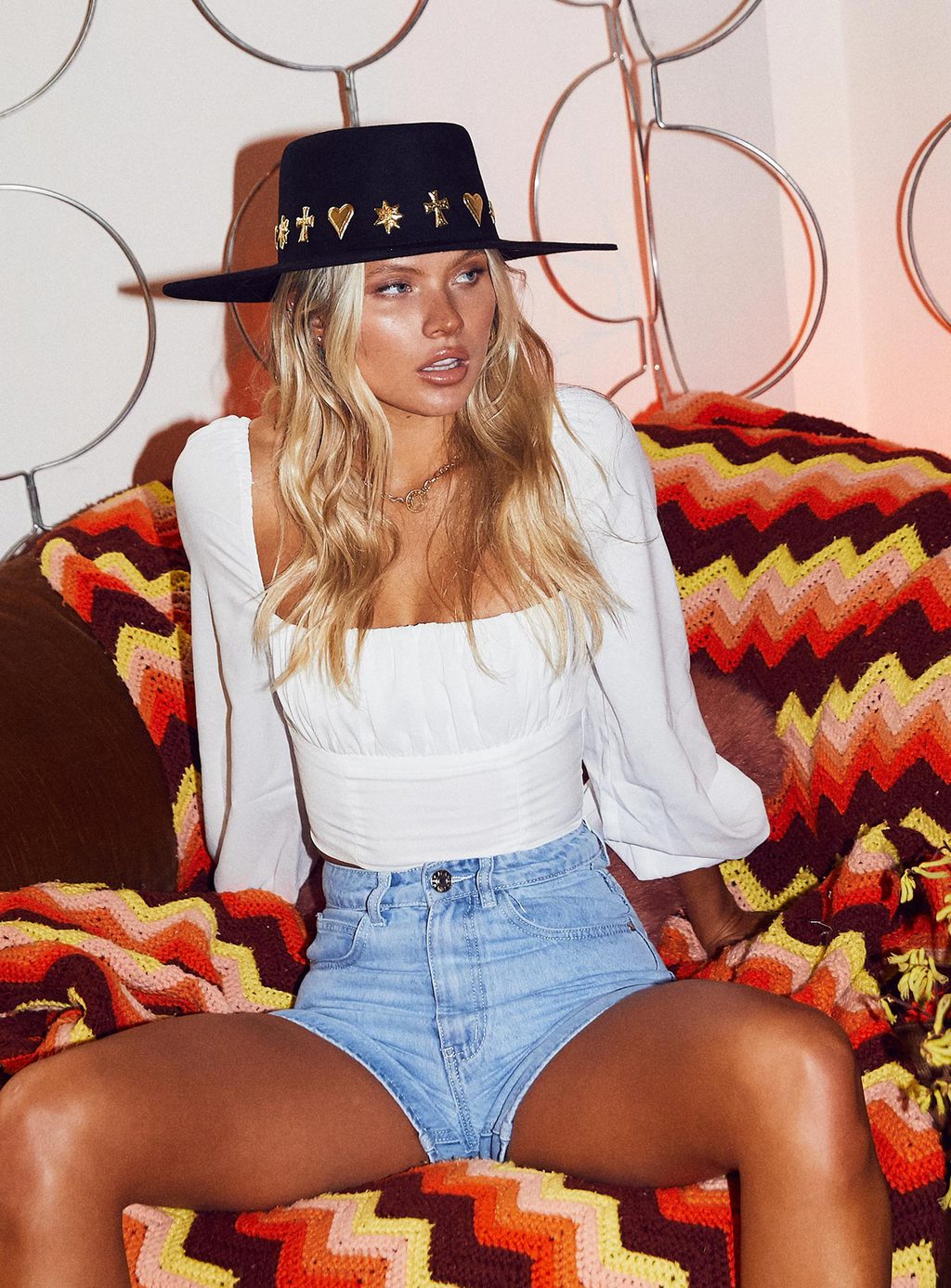 Here at CF, we love to get our style inspiration from Instagram. And if you've been on the app lately, you have probably seen that a few new trends have started repeating.
If you want to get in on the hottest looks before they're sold out, keep reading.
After spending way too much time browsing outfit photos, I've rounded up the hottest trends you're going to be seeing everywhere this fall.
Here's your cheat sheet to the hottest Instagram fashion trends to copy right now!
1. Knee-High Boots
If you are a fan of Ariana Grande, you've probably seen her famous outfits that include knee-high boots. But it's not just Ari that's wearing them right now. Knee-high boots are a huge trend this season!
So, if you are thinking of what kind of shoes you can wear will all your outfits in the months to come, I recommend grabbing a pair of knee-high boots ASAP. In particular, I'm loving these knee-high platform boots — they'll go with everything and they'd definitely be Ari approved!
2. Turtleneck Tops
As the fall season comes around, it brings chillier weather, so it is not a surprise that turtlenecks are already becoming a hot Instagram fashion trend.
If you want to get in on this look, a super trendy top that will keep you warm throughout the season is the zahara cropped turtleneck sweater in green. Green is a super popular summer 2021 color trend that shows no signs of slowing down yet.
Another trend I've been seeing all over Instagram is the oversized drawstring mini hoodie dress (often paired with #1, knee high boots).
You probably already have some oversized hoodies in your closet, but the new trend is wearing them as a dress.
So, you can either pull out your old oversized hoodies to style as a dress (or steal one from your boyfriend), or just purchase a hoodie dress like this one. I love that it comes in a pretty beige color for fall.
If you are into an edgy look, you will love this Instagram fashion trend. I have been seeing this in so many outfit photos recently. It's the oversized biker jacket!
This is the perfect fashion item to throw on with all your fall outfits because it will go with just about anything and will keep you nice and warm.
Looking for the perfect oversized biker jacket? Purchase this Next in Line biker jacket. It's so cute and affordable for college students.
5. Chunky Combat Boots
By now you know that Doc Martens have been a huge trend for the past few seasons, but Instagram is spicing up these classics. Specifically, I've been seeing so many influencers rocking chunky platform combat boots!
This is a vibe for 2021 in general. You probably have seen that chunky fashion items like shoes and hoop earrings have been very popular recently, and boots are included!
Don't have a pair yet? I highly recommend these lace-up heeled chunky boots because they're mega affordable and are neutral enough to go with everything.
Aviator sunglasses have been around forever (they're one of those classic sunglasses styles that never goes out of fashion), but vintage aviators are trending in a big way on Instagram right now.
These are perfect if you're looking for some fun, affordable accessories to add to your fall outfits!
Amazon is one of our favorite places to shop for cheap sunglasses, so I suggest getting these classic vintage aviator sunglasses to look trendy this fall.
Flannel shirts used to be really popular and now they are coming back into style as a fashion item! Specifically, Instagram is loving the flannel shacket (shirt + jacket).
This means you can wear all of your old flannel shirts that you love as part of your fall outfits — just throw one on over your favorite little summer dress or crop top for a cute look.
There are always so many different kinds of flannel designs to choose from, but I especially like this cute shirt from Princess Polly for its warm beige color.
8. Brown Leather Pants
Need something to wear for special occasions in the upcoming seasons? Brown leather pants are one of the most popular Instagram fashion trends to add to your closet.
You may have black leather pants, but if you want to look super trendy I would suggest purchasing these affordable faux leather pants because brown is everything right now! They practically scream fall, too.
If you love wearing dresses, you will love this Instagram trend for the fall and winter season. It's a jacket dress like this brown one from Princess Polly!
Jacket dresses are the new thing when it comes to dresses, and I love this look — it's so sophisticated and fun. So, if you want to switch up your dress styles this season, this is the trend to try.
Instagram is one of my favorite places to look for accessories trends, and there's one in particular that I've seen all over for many seasons now.
Specifically, mini purses are still going strong and every influencer has one.
Want to try this style? Scoop up an adorable and trendy basic to spruce up your looks with this Lani mini structured satchel.
11. Bucket Hats
Another accessories trend I have been seeing on Instagram is bucket hats. You have probably been wearing bucket hats over the summer, and you shouldn't put them away just yet!
I've noticed influencers gravitating toward darker-colored bucket hats to go with all the fall colors. I've also seen cool corduroy styles trending, like this vintage bucket hat in brown.
This Instagram fashion trend is really heating up for the fall season. Plaid pants started to become popular this summer, but with fall coming up, they're an absolute must-have. (Plaid is a fall classic, after all.)
You might not have worn these kind of pants before, but they're a must if you want that influencer vibe. If you don't yet have a pair, you cannot go wrong in these James check pants from Princess Polly.
Looking to add some trendy jewelry to your outfits? This is the style for you.
Going along with the "chunky" trend, I've been seeing so much chunky jewelry on Instagram lately.
This chunky silver rhinestone chain necklace will go with all of your outfits and will make you look extra trendy.
14. Puff Sleeve Tops
Puff sleeve tops have been super popular for the past few seasons, and I'm still seeing influencers rock these as of Fall 2021.
If you want to get a super cute puff sleeve top to wear all fall and winter, purchase this Ariah long sleeve top! It's a little bit cropped but not too scandalous, plus the white will match with everything in your closet.
15. Hair Claw Clips
By now you probably have at least a few claw clips on hand, but if you haven't tried this trend yet, it's officially time!
Hair claw clips in leopard, brown, and other darker colors have been all over Instagram as a fun hair accessory. I'm loving this hair claw clip in leopard print, because leopard is a neutral, after all.
What are your favorite Instagram fashion trends?
What trends have you been seeing the most on Instagram? Which trends are you excited to try?