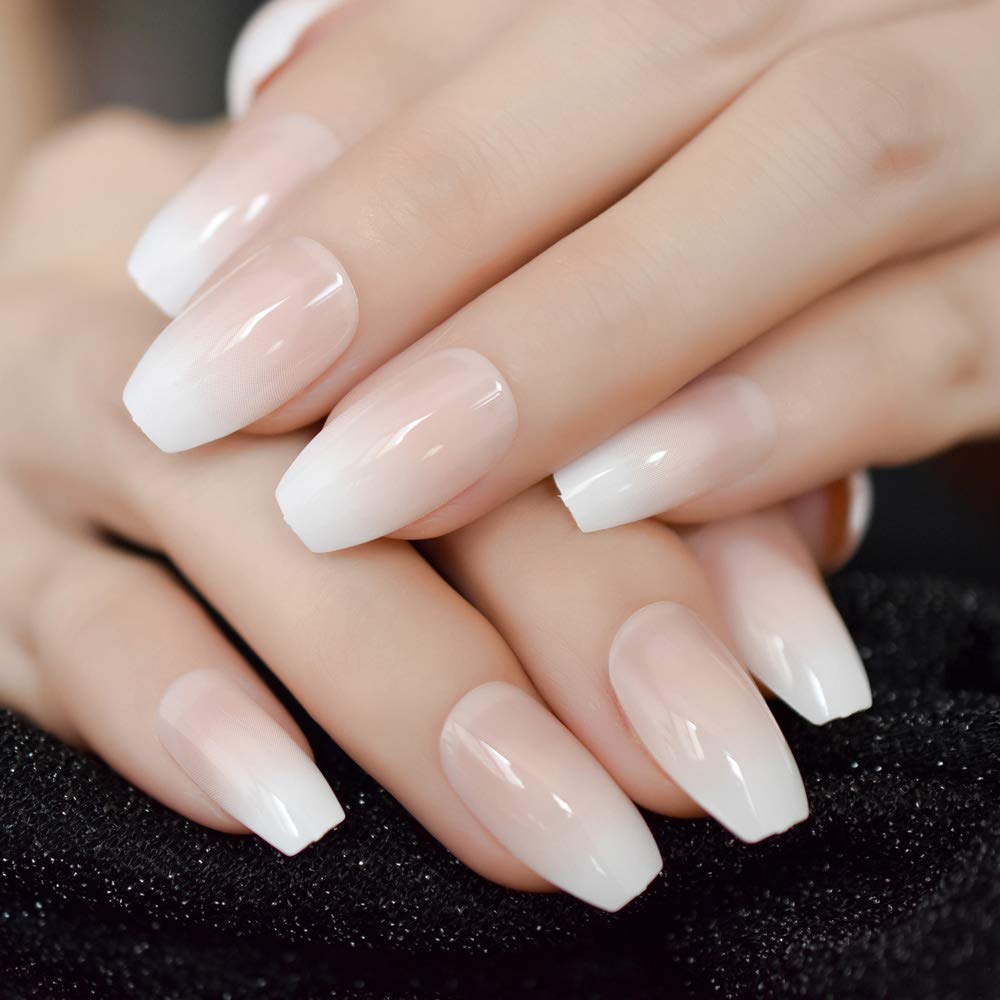 This post will show you the best classy nail ideas to try.
Many of us have weddings or other fancy events coming up that require us to look our best. And, this does not exclude our nails!
For these types of events, you don't want wild and crazy nails — instead, I recommend going for a classy nail look.
Now, if you are new to doing nails or are just not sure which looks count as "classy nails," don't worry, because I will show you all the examples you need to nail this vibe.
Also, if you love to do your own nails, these kinds of nails are perfect for you because most of them can be DIYed. You can either paint your own nails or use press-on nails to give yourself that classy nail look. (Press-ons are huge right now!) Or, if you want to go for something a little bit more complicated, you can always get them done at your local nail salon.
Here are 17 gorgeous classy nail designs that you should totally try out.
Related reading: Classy Outfits for Women: How to Dress Classy & Elegant
Classy Short Nails
1. Short Nude Nails
If you are one of those people who likes sticking to nudes or whites when doing your nails, you should definitely try this glassy nude nail look. It's such a simple — but classy — nail idea that will work for any occasion.
This tutorial from Youtube will give you the perfect nude nail look on short or natural nails, and the best part is, you can do it yourself. While the polish she uses in the tutorial isn't available in the US, this $8 polish from Amazon is near identical and has insanely great reviews.
Related reading: 25 Stunning Nude Nails Ideas to Try ASAP
2. Short Solid Color Nails
Don't forget about colors! Just doing a solid color on short nails is a perfect way to get a classy nail look. All you have to do is make sure the polish is free of chips or bumps.
If this is the kind of nail look you want to try, I recommend using classic red or darker red nail polish to get a timeless vibe.
Or, you could even buy a set of these colorful press-on nails. These are super easy for you to apply at home and will save you the stress of having to make your nails look perfect. Plus, they'll never, ever chip.
If you love glitter, there are also some ways that you can add it to your nail looks and still have classy nails. For example, a simple accent nail is a perfect way to add a little glitter to your nails without going crazy.
In case you aren't familiar with accent nails, it is basically when you make one or two of your nails on each hand different from the others so they stand out. (Typically it's the ring finger, but you could do it with any of your fingers.)
So, if you want to get a classy nail look using this trend, paint your nails with a solid color and add some glitter to your accent nails to make them stand out! Or, get these press-on nails with glitter accent nails which will make your life so much easier and give you that perfect classy nail look in two seconds flat.
Related reading: 12 Simple Nail Ideas That Are Perfect for Beginners
4. Short Rhinestone Nails
You might think that classy nail looks have to be simple, but you can definitely do some fun designs on your nails while still keeping them looking classy.
For example, you can play with rhinestones to when doing a classy look. It's just about using them as small accents rather than bold statements. Also, don't worry about having to stick to plain colors — I love the idea of using solid colors, as seen on these red press-on nails with rhinestones.
These nails are the perfect combination of rhinestones and solid polish that will give you a classy look. They're especially perfect for the holiday season. (You know we love red nails for the holidays!)
5. Swirl Nails
Another gorgeous classy nail idea is the swirl design! To get this trendy nail look while also making sure your nails look classy, I recommend doing it on short nails and using a silver, gold, or white nail polish to do the swirls.
Watch this quick tutorial that uses pink and gold polishes to get a beautiful, classy nail look using swirls!
See related: 30 Stunning Pink Nails Ideas to Try This Year
6. Short Glitter Nails
Another great way to add some glitter to your nails for a classy nail look is doing nude or white nails with glitter applied at the tips of your nails. You can also do full sparkle accent nails, or not — it's up to you!
This will add some extra sparkle to your nails while also keeping them classy. Try out these press-on nails with glitter to get the look, or copy it with the polishes of your choice.
7. Short Marble Nails
I am sure you have seen marble nails before. These were insanely popular a few years ago and will still look great this season. They're always classy and chic since they're simple and usually neutral in color.
What I love about the marble nail design is you can either do all of your nails with marble or you can also do accent nails with the marble design, if you want a more subtle look.
If you are wondering how you can get this nail look at home, check out this tutorial for all the details!
Classy French Manicures
8. Ombre French Manicure
I am sure most of us have also seen this nail trend, which is the ombre French manicure! This is a fun way to spice up the French manicure if you are tired of getting classic French Nails.
This will also give you a beautiful nail look that you can wear to any fancy event! It's so smooth and beautiful — everyone will be complimenting you on your gorgeous nails.
Related reading: Cute and Trendy French Tip Nail Designs to Try This Year
If you love French nails but want to add a little something extra to them, I recommend getting some rhinestones on your nails. For example, you could rock these press-on French nails with rhinestones.
Adding rhinestones to your French manicure will make your nails stand out more while also making sure they still look classy. Again, the idea is to use the rhinestones as a small accent that won't overpower your nails.
Adding rhinestones and doing your own French nails at home can be tough, but these press-on nails will make it super easy.
10. Classic French Nails
My favorite classy nail look is always the French manicure because it's appropriate for any situation! But, if you are doing your nails at home, giving yourself a French manicure can be kind of tricky.
So, to see all the steps of how to get the perfect French nails, watch this quick tutorial on how to do it. You'll be a pro in no time!
11. Colorful French Nails
If you love color, you can also add some color to your favorite French nails while also getting a classy nail look! Just swap the white tip for the color of your choice. This is the most modern way to rock a French mani and is trending big time this year.
When doing these kinds of nails, I would recommend going for a lighter color, as seen on these beautiful light purple press-on French nails.
Related reading: 18 Gorgeous Purple Nails Ideas to Try
12. Glitter French Tip Nails
Also, another way to spice up your French nails and also get a classy nail look is by adding some glitter. (Again, go subtle for the classiest look.)
I would recommend adding the glitter to the tip of your nails as shown in this tutorial because it will make your nails really stand out without looking crazy. If you love glitter, this is the perfect compromise between sophisticated and glam.
Related reading: The Prettiest Gold Nail Designs for an Elegant Nail Look
Classy Wedding Nails
13. White Flower Nails
Now, if you will be attending a wedding soon, acting as a bridesmaid, or even if you have your own wedding coming up, you may be looking for classy nail ideas for weddings.
If you are looking for a simple but fun design to do for the wedding, I recommend going for this beautiful nude and white nail look with a flower design, shown in this tutorial.
You can even add a little sparkle by incorporating pearls into the flower design!
Related reading: 21 Gorgeous Floral Nail Design Ideas to Try This Year
14. Pink & Metallic Matte Nails
If you want a nail look that has more of a design to it that will look classy for a wedding, I love this beautiful, modern nail idea.
It consists of light pink matte nails with metallic pink cuticles. This nail look has a beautiful contrast to it that makes it stand out from the rest.
15. Glitter Cuticles
If you really want glitter for your wedding nails, but want to keep it on the simple and classy side, I would do this nail look, which adds silver ombré glitter to your cuticles!
This is one of those classy nail ideas that you can 100% do at home, just watch this quick tutorial to learn how.
Related reading: The Best Summer Nail Ideas That Will Definitely Turn Heads
16. White Lace Nails
One other great option if you want to do a pretty nail design for a wedding is adding a lace design in white to your nails!
This may seem like a very intricate nail design to do yourself, but this tutorial will show you exactly how you can get these nails at home! They look great as accent nails, or you could do a whole set of nude and white lace nails — your choice.
17. Short French Ombre Wedding Nails
For a super simple but incredibly classy nail idea that you can wear to a wedding, I'm obsessed with this short and simple french ombré look on short nails. It's mostly white for those wedding vibes but still has a french nail feel to it.
Rock this for a wedding and you'll have incredibly classy nails that you can wear for weeks afterward.
Related reading: The Hottest Spring Nail Ideas That Are Seriously Trending RN
Which one of these classy nail ideas is your favorite?
If you like these classy nail ideas, check out our post on the best black and white nail designs to try. What classy nail look are you going to try? Do you prefer French nails or regular nails?