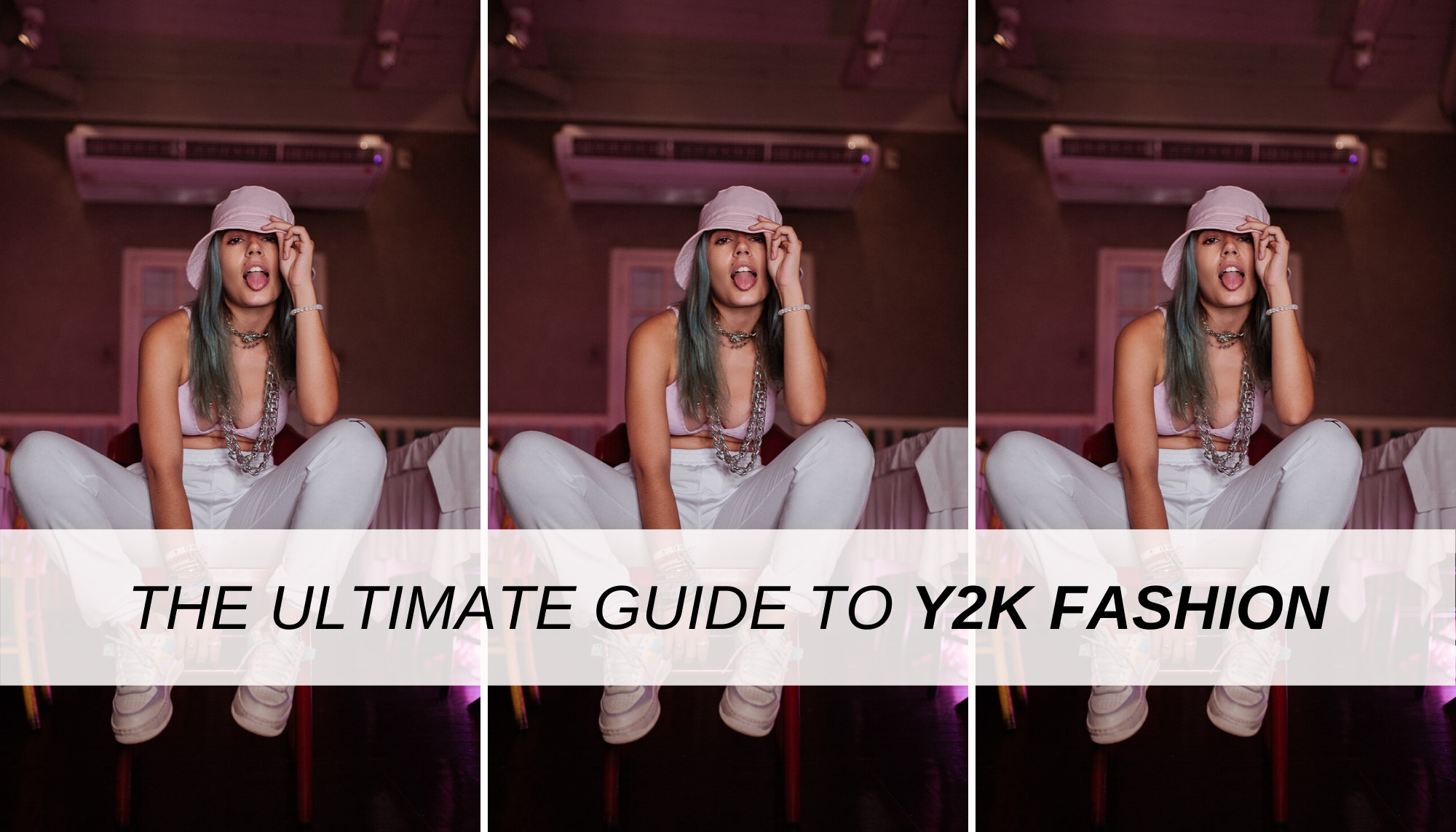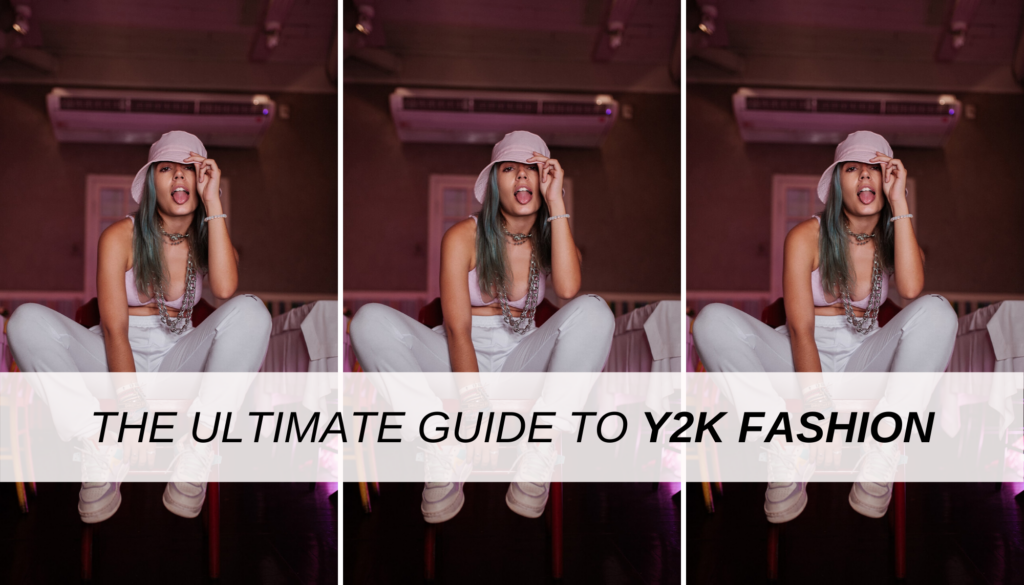 I'm sure many of you have heard the term "Y2K" in passing, but aren't entirely sure what this means in the fashion world. Today I'll share everything you need to know about Y2K fashion and why this is one trend you should have on your radar.
Every few years, our fashion trends get a "blast from the past" where some of our favorite items from decades ago make a resurgence in stores, streetwear, and popular fashion
The current Y2K fashion trend is just that – a reappearance of clothing and aesthetic trends from the late '90s and the year 2000.
For the college girl who's looking to stay trendy and explore this fresh fashion aesthetic, read on. Here is my guide of everything you need to know in order to understand and dress Y2K.
Where Did the Y2K Fashion Trend Come From?
People often think that because of the name, "year 2000," Y2K fashion refers to trends from the decade of 2000-2010. While that is partially the case, the term Y2K is much deeper than just the literal meaning of the words.
The aesthetic of Y2K arose in the final years of the 1990s, when people both feared and joyfully anticipated the coming rise of technology. For many, the year 2000 meant a start of an entirely new era, a time of prosperity, and for some even the end of the world.
Because of this attitude, the culture of the late 1990s was shaped by luxurious consumerism, hoarding of designer deadstock, and chasing futuristic trends through clothing.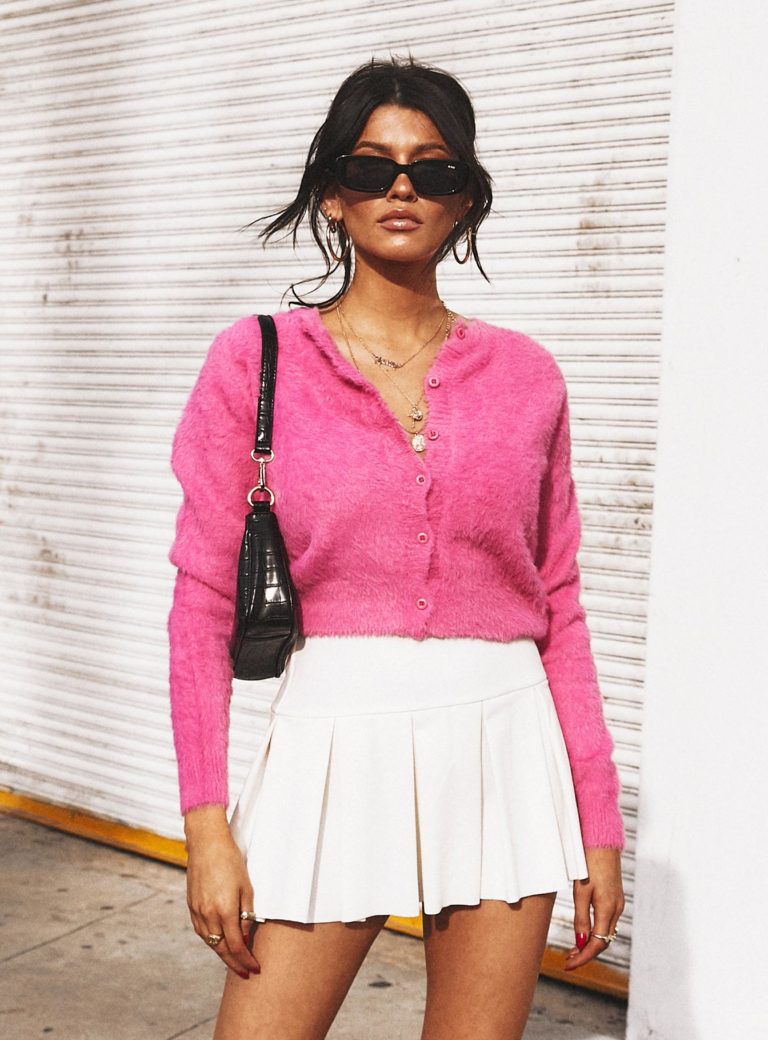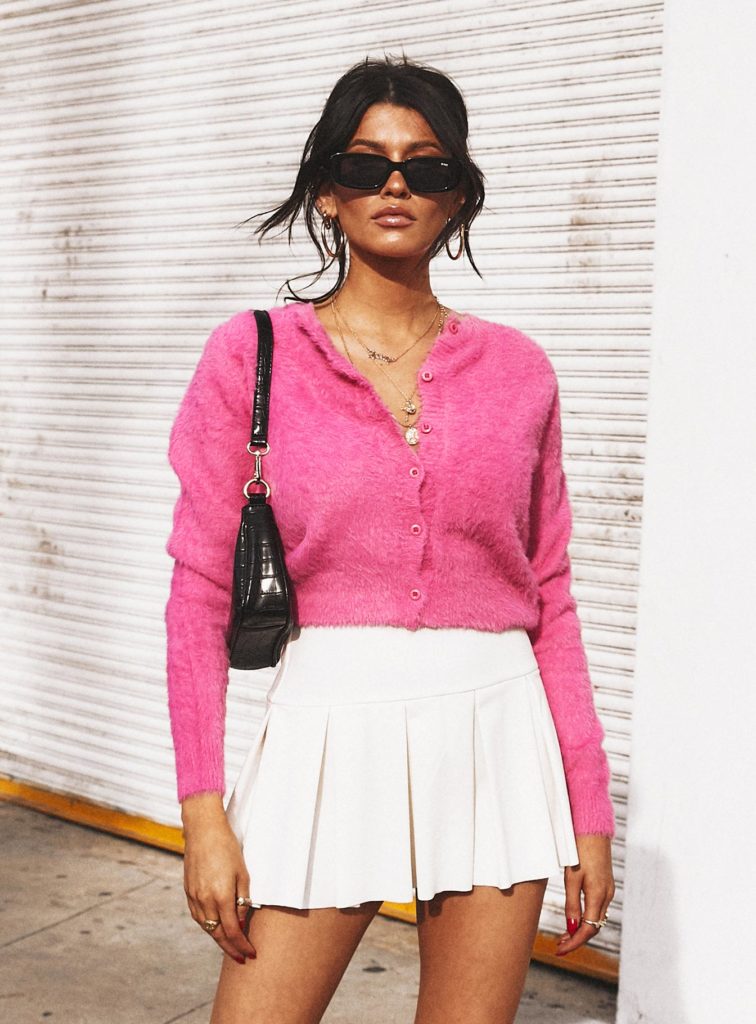 Clothing and streetwear from this era features a ton of bling, designer logos, and slimmed-down cuts in shirts and dresses that reflected the idea of "streamlined" technology.
Why is Y2K Fashion Back in Style?
The cyclical nature of fashion trends means that we're always seeing fashion inspo from past decades pop up again in our trends today.
From the 70s to the 80s and 90s, celebrity streetwear and runway trends have served as inspiration for all of our looks today. Now, it's time for late 90s and early 2000s fashion to make a comeback!
A deeper reason as to why we're all suddenly obsessed with the Y2K aesthetic could be because we are facing similar pressures to what society was facing in the 1990s. Surviving a pandemic means staying inside and buying more items in order to survive, as well as relying on technology to get us through these crazy times.
Is it the end of the world? Probably not. But with a pandemic touching all aspects of our lives, it's hard not to want to be comfortably nostalgic and take a look at trends past.
Bulking up with designer pieces, bling, and bright colors acts as our safety shield from the world around us. Or, alternatively, these colors and details can be a specific way to bring joy to a depressing year.
Whatever the reason, Y2K style is back and we're ready to embrace it.
How Can I Dress Y2K?
A lot of really great Y2K fashion inspiration can come from some of the pop culture icons of our early childhood. Bratz Dolls are a huge fashion inspiration for the Y2K look since they're always glammed out and donning hues of pink and purple.
Movies like Mean Girls, Clueless, and Legally Blonde are also huge inspirations for the Y2K look, as they feature stylish female main characters who love over dressing and sporting bling.
Designer brands like Dior, Gucci, Louis Vutton, and many others also set the scene for some of the most well-loved trends of the late 90s and early 2000s.
The classic "saddle bag" is a Y2K staple, and is now a prominent look in many designer collections of 2020.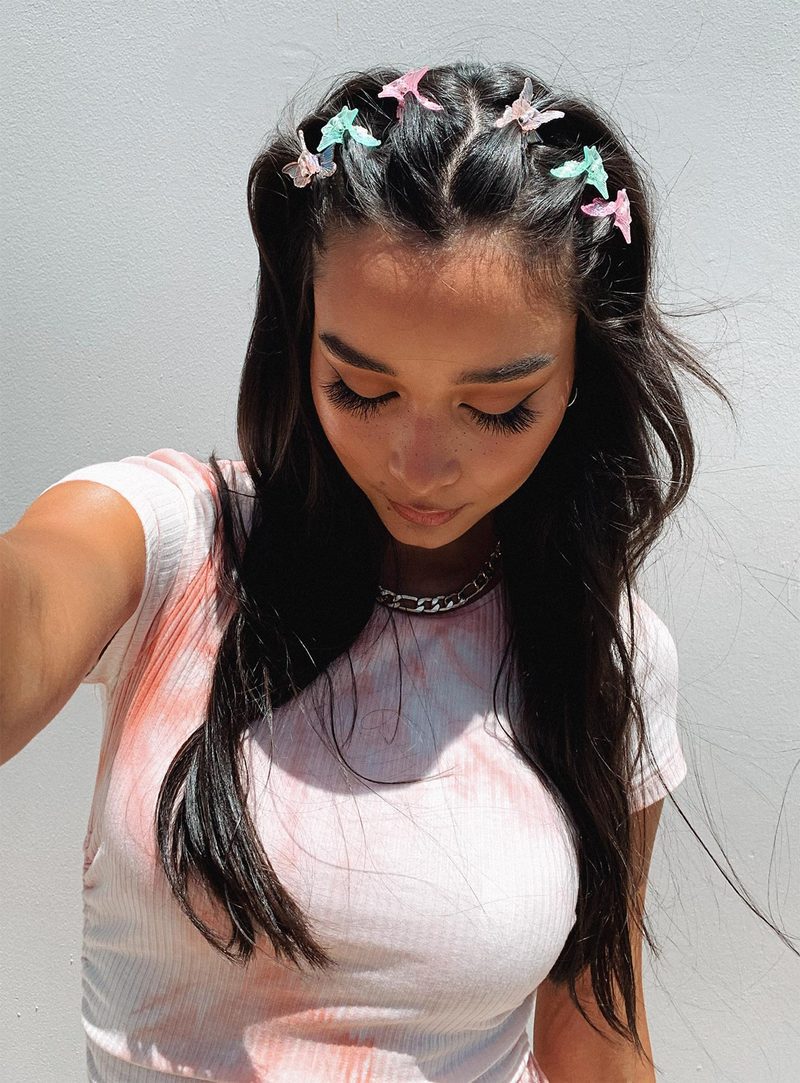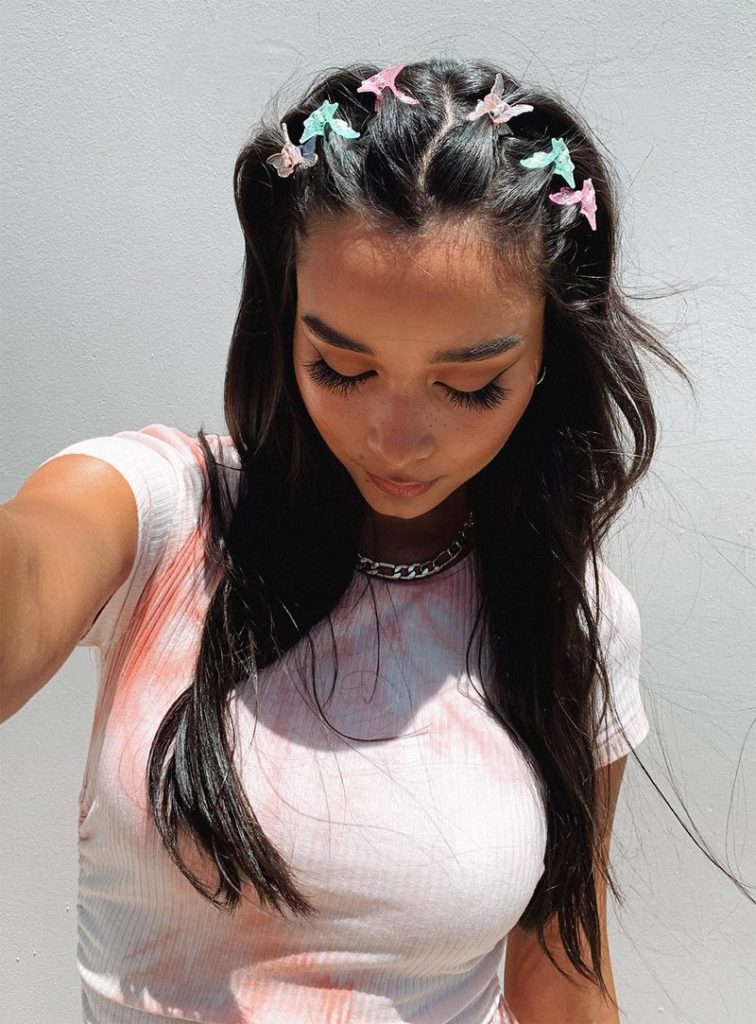 Finally, one of the important elements of Y2K fashion is nostalgia. Think of some of the classic staples from your wardrobe from when you were, say, 5 or 6. Items like butterfly hair clips, pink gummy sandals, and bandanas are all the rage now.
Repurposing old fashion items into new trends is a great way to save money and is now super on-trend.
What Are Some Staple Y2K Fashion Pieces?
One of the pieces I've seen a lot in Y2K fashion is the detailed cami. Whether it's a silk slip-style cami or even a cotton cami like we used to have from Justice, these are a staple of this summer's Y2K fashion trend.
Pleated and colorful skirts are another item that's high in demand. Bright pinks, purples, and yellows are bound to be seen, as well as some low rise denim skirts or jeans.
As I mentioned earlier, highlighting the figure with form-fitting clothing is a huge staple of Y2K fashion.
Button-up cardigans and tie-front shirts and sweaters are a huge part of the trend. Whether worn over a dress or paired with a pair of low rise jeans, they're a cute and fun throwback to our childhood!
Finally, accessorizing is the most important part of Y2K fashion. Mini bags complete any look and gold or silver chunky chain jewelry is a must-have.
Bandanas are another part of the Y2K trend, and perfect for achieving that carefree, summer-y look! Use them to bring your outfit together and for when you're having a bad hair day.
While so many brands are now starting to carry some of the best Y2K trends, shopping vintage is a great way to get the most authentic Y2K look.
Instead of buying replicas of our favorite pieces, why not buy the real thing?
Many sellers on Depop, eBay, and at your local thrift stores are carrying the very items that might have once been discarded, but are now in style!
What Do You Think?
Are you a fan of the Y2K trend? What's your favorite Y2K piece of clothing or accessory?
Let me know in the comments!