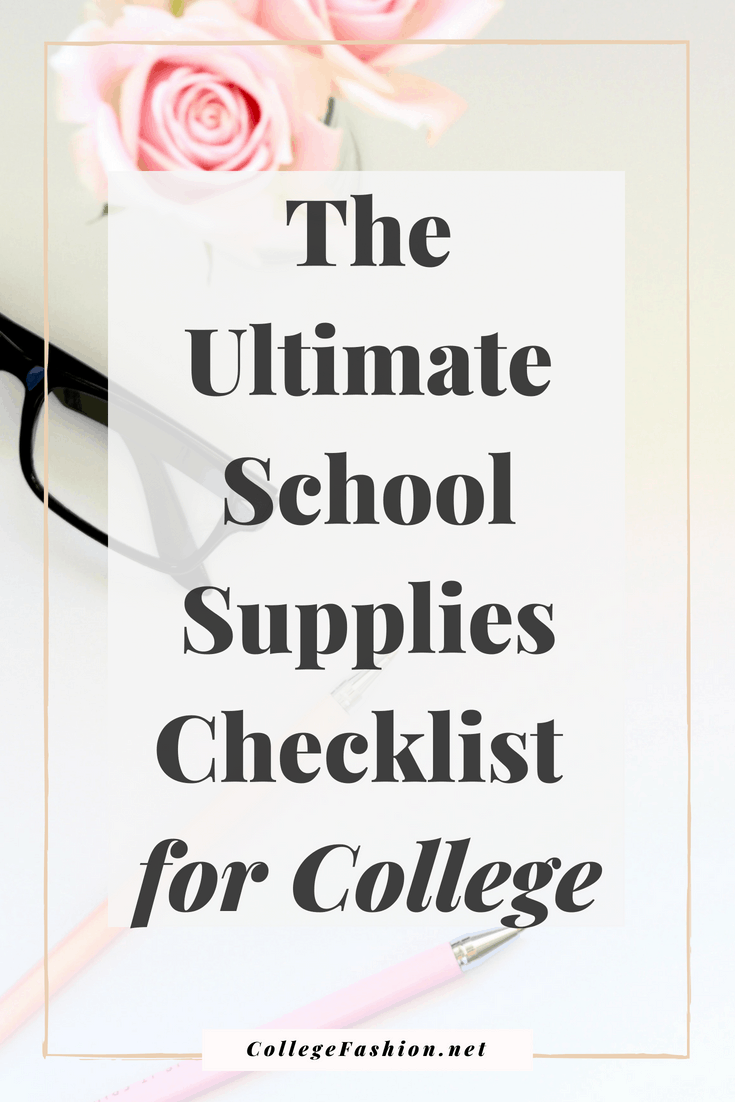 We interrupt your regularly scheduled summer programming with a thorough guide to the world of COLLEGE SCHOOL SUPPLIES SHOPPING!
Do not fret, the days of golden sunsets and gingham picnic spreads have not drawn to a close… yet. We're just of the mind that it's better to start preparing early for back to school.
We've already shared a list of clothes for college to get you organized on the wardrobe front, and we've even shared a list of dorm essentials to make life easier, as well as the college essentials you didn't know you needed. But today, we're getting serious and sharing a full packing list.
Below, we've compiled a comprehensive list of the college school supplies you really need, with our school supplies checklist and links to cute products online.
So kick back, enjoy the ride, and pop those sunnies back on!
Stationery
Everyone's favorite, the pizzazz to your studying routine, the dessert of this guide if packing were a three-course meal. . . Well, life's short, so why not eat dessert first?
Here are the basic stationery supplies you need for college — you know, the shiny new pencils, pens, and desktop accessories that will make you feel organized and prepared to kill it in all of those classes: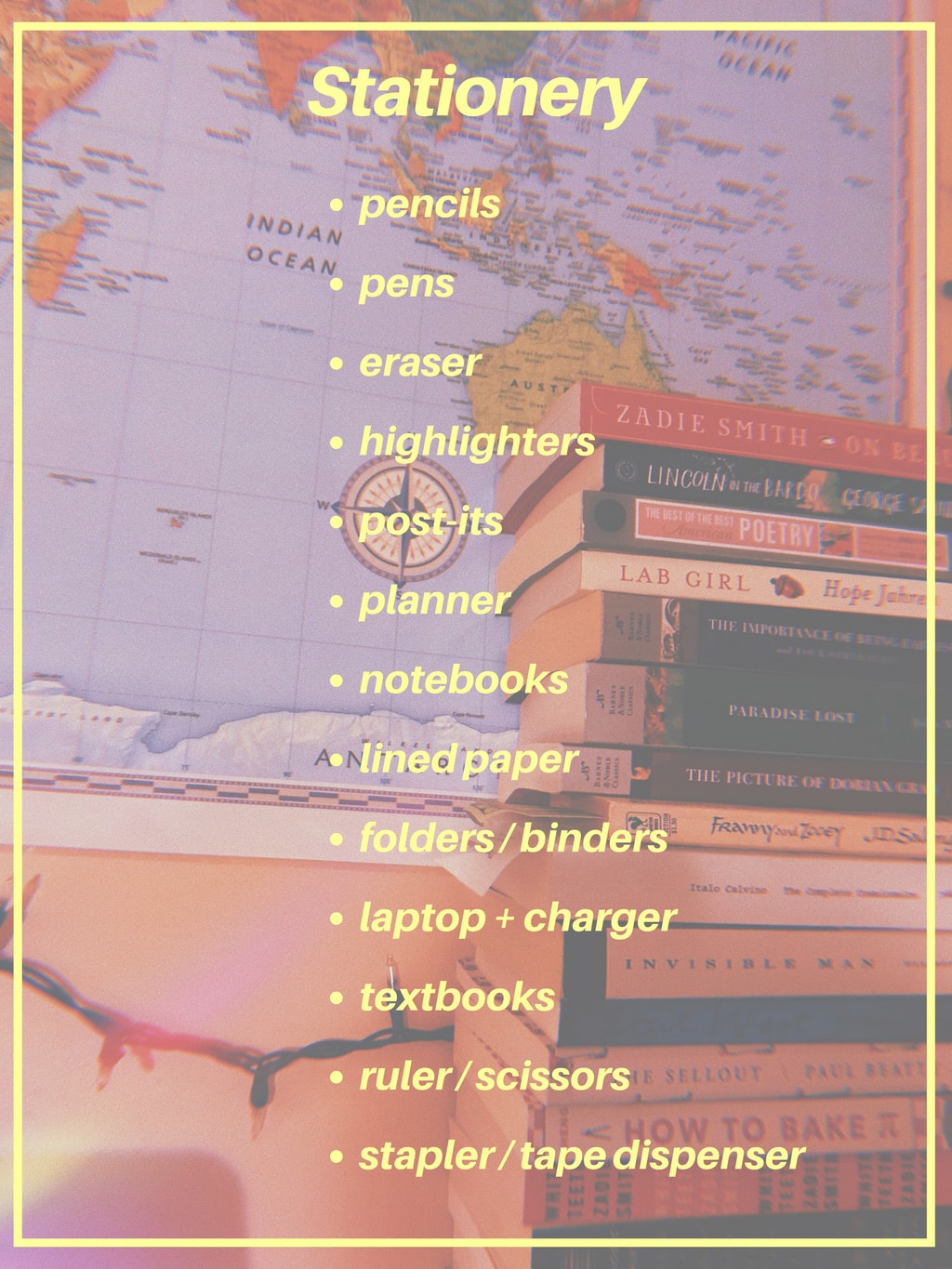 1. Pencils
First up on our college school supplies list is the basic building block of all schoolwork, ever. Where would we be without our Ticonderogas, or better yet, their mechanical counterparts?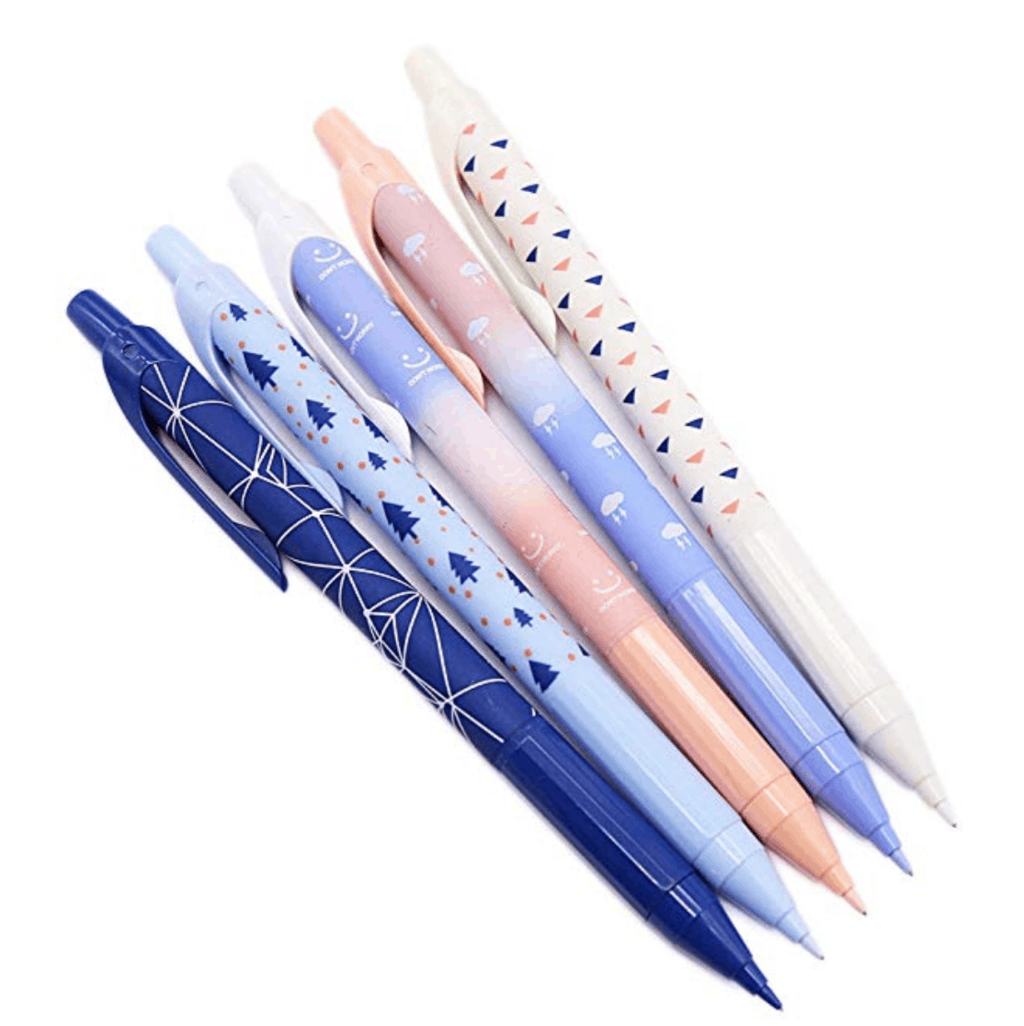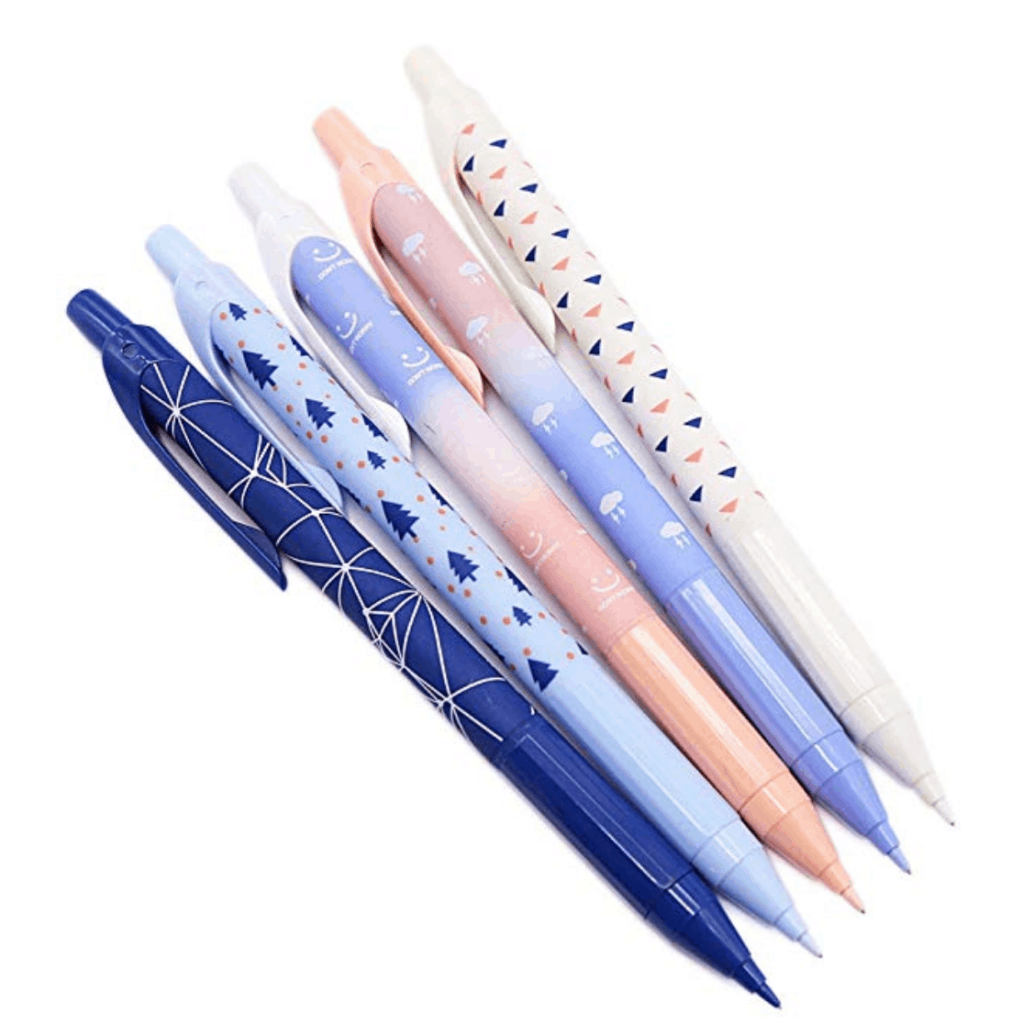 These cute pastel mechanical pencils will definitely look pretty in your pencil case, or on your desk. Bonus: No sharpening needed!


Graphite pencils are a must if you like to incorporate some art into your notetaking or bullet-journaling.
2. Pens
Black, blue, and red recommended. The former two for writing essays and signing documents, the latter for corrections!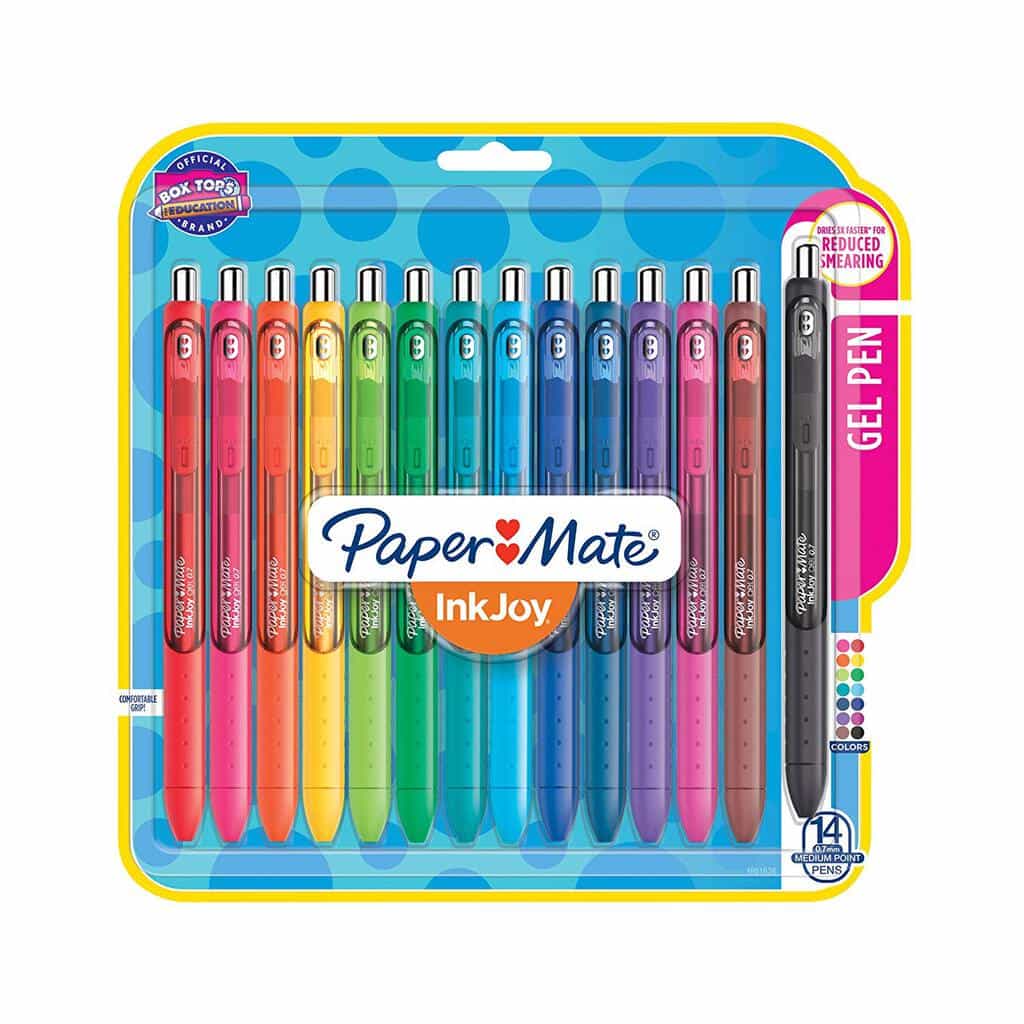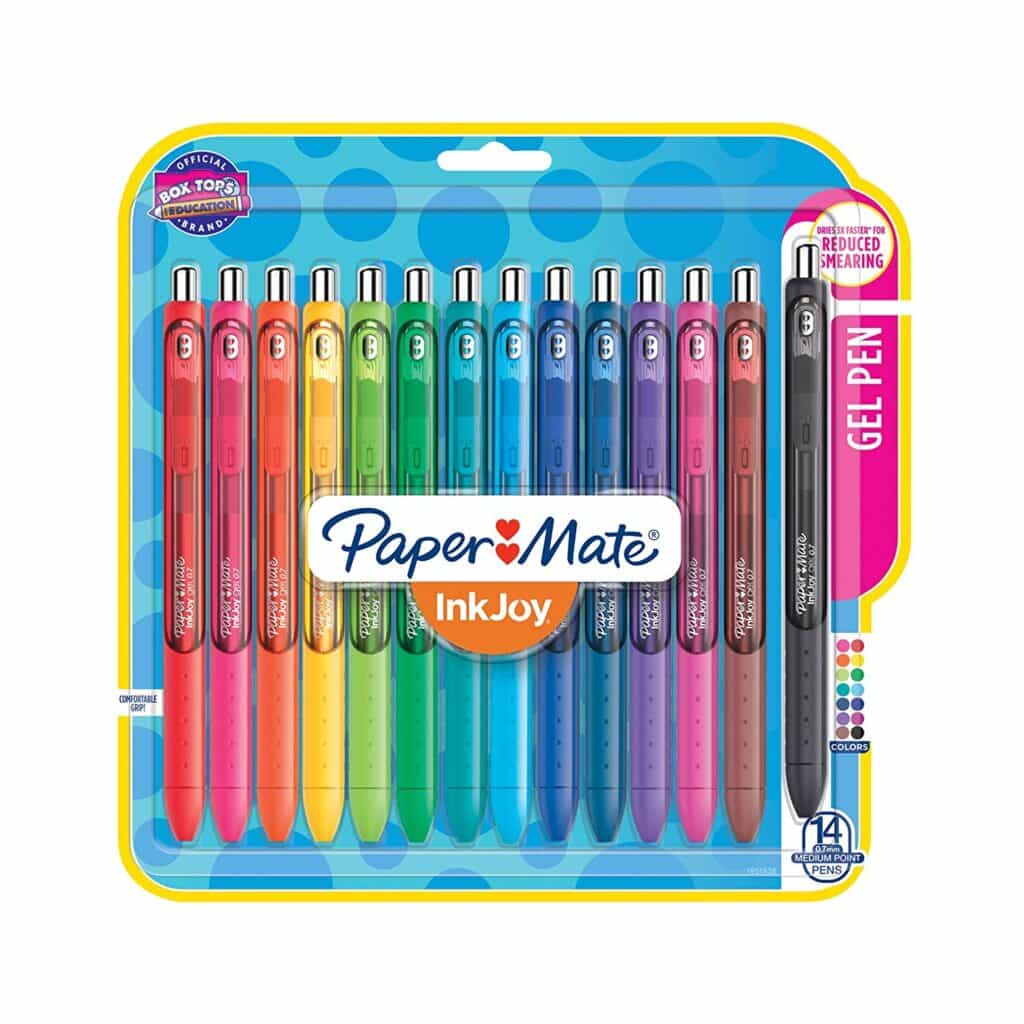 These colorful Papermate gel pens are not your average writing implements — they're about a million times more stylish and colorful.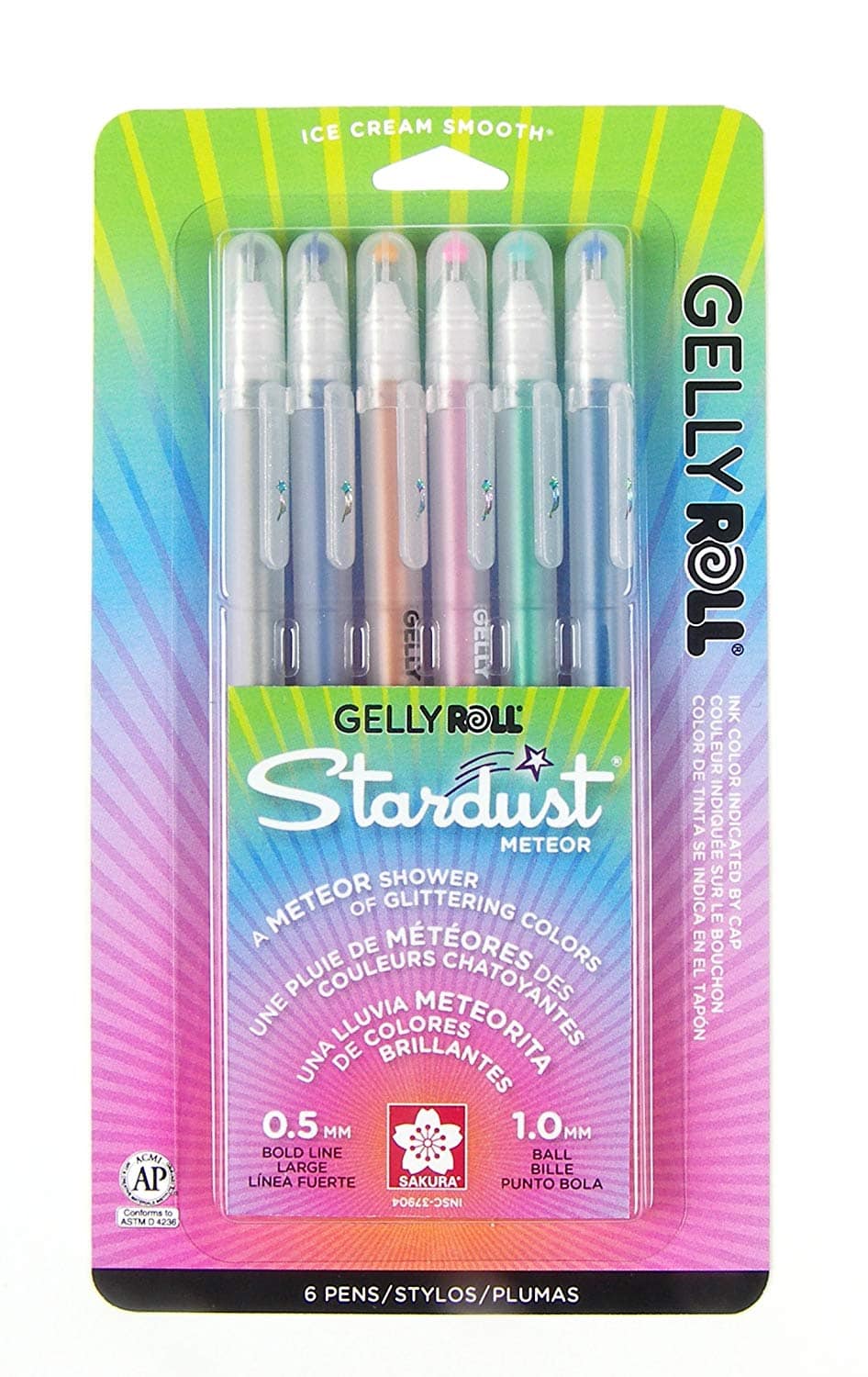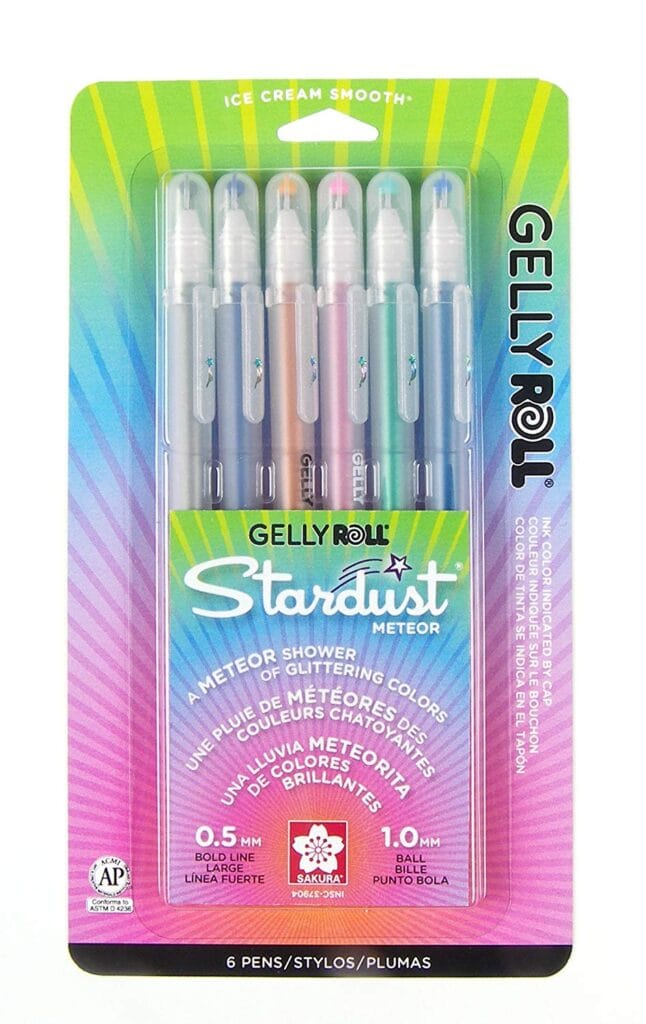 Throw it back to middle school and use sparkling metallic gel pens to write out your notes – so pretty!
Can't get enough of cute writing utensils? Check out our post on cute pens and pencils for college.
3. Eraser
Lost to the ages, or never finished. . . such is the fate of a well-worn, well-loved eraser. Everyone makes mistakes, take this guy along to face them together!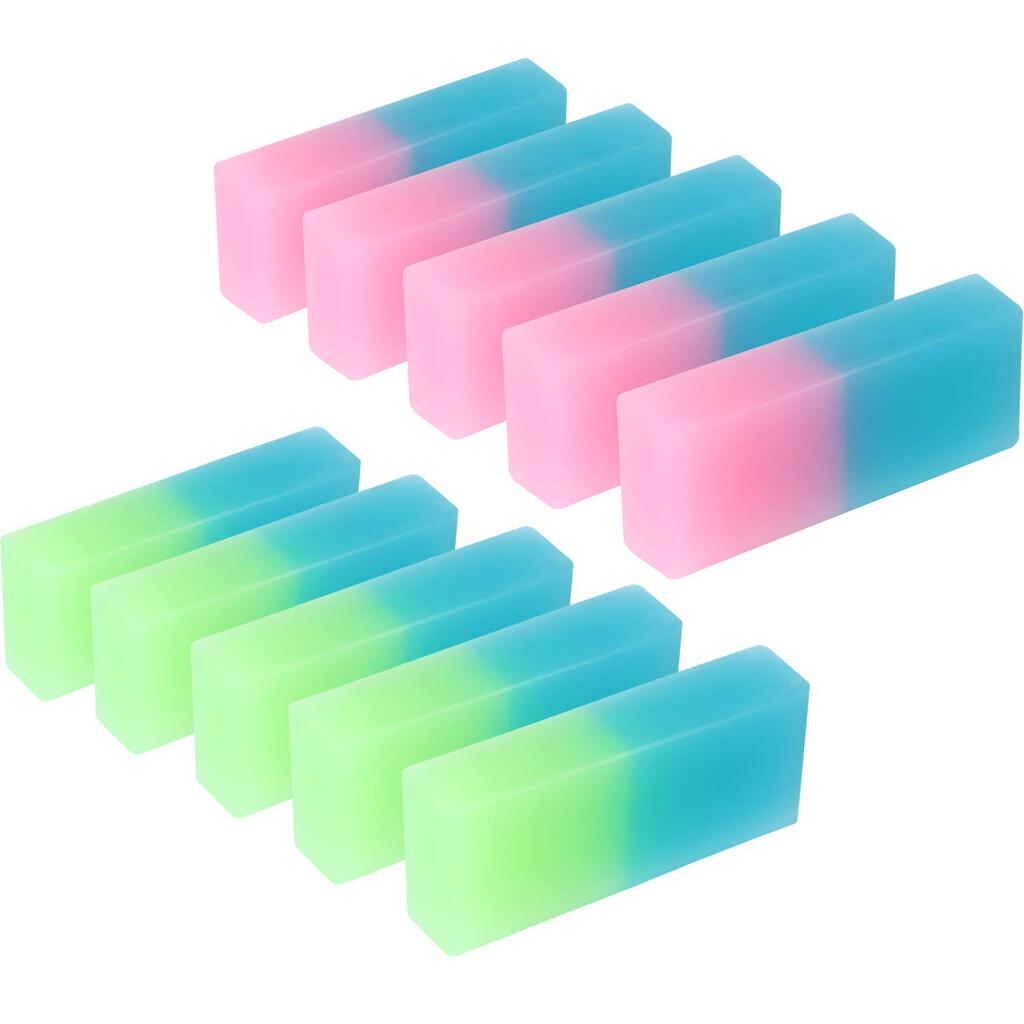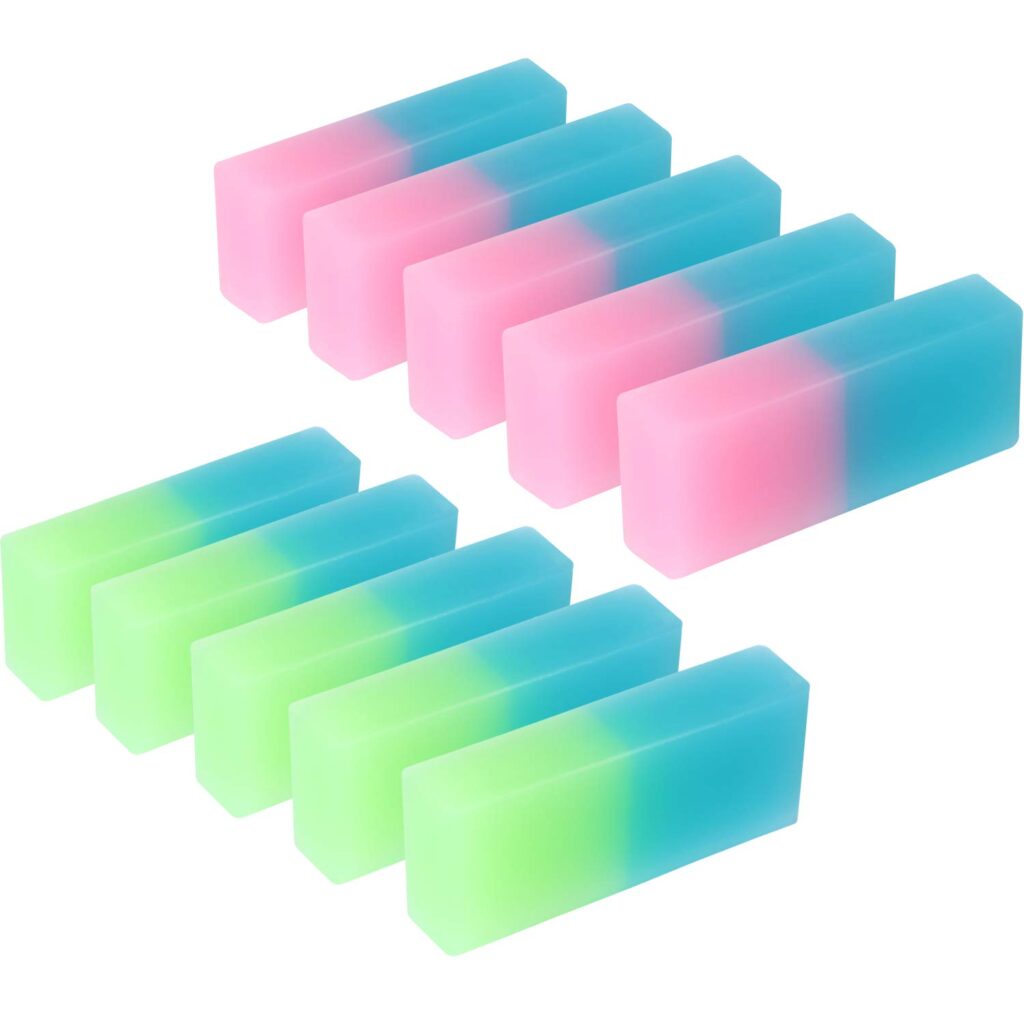 Again, this fancy eraser set is way cooler than what you'd find at the average school supplies store. So cute!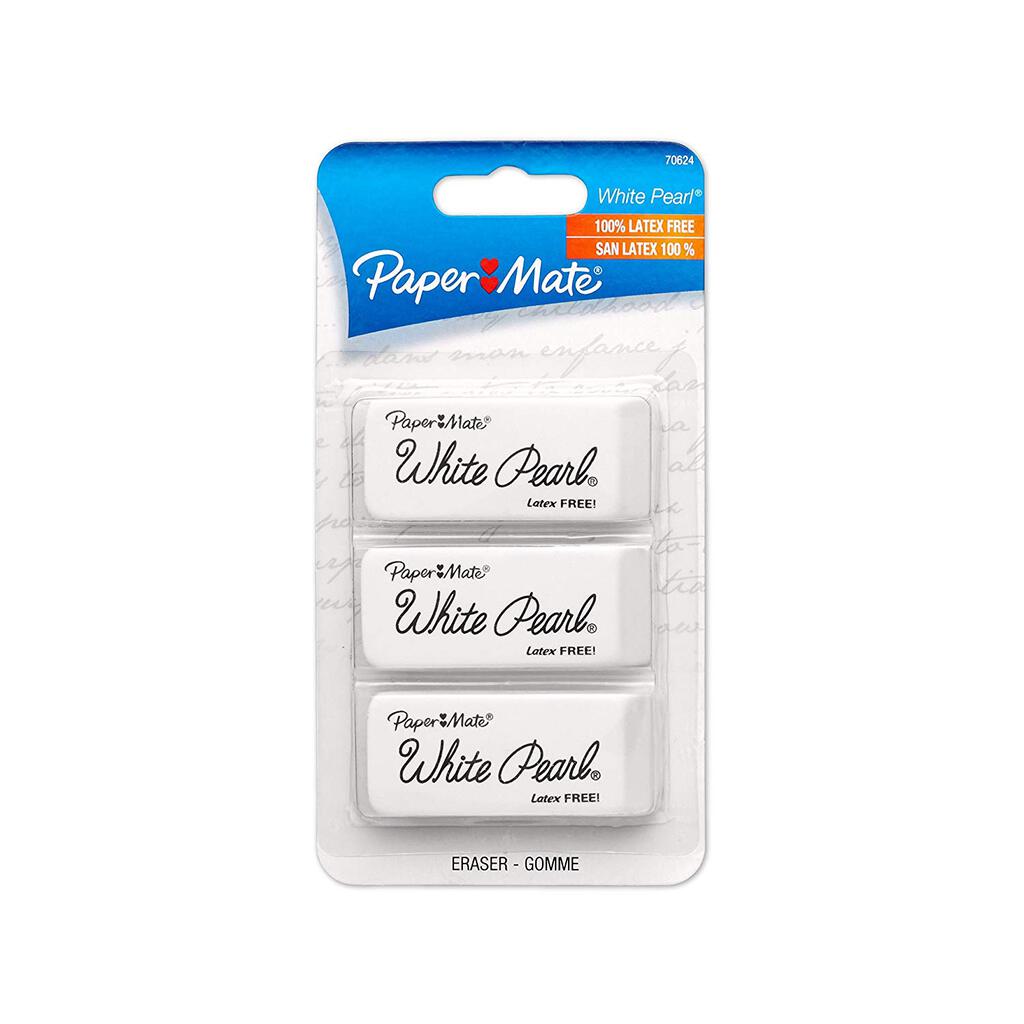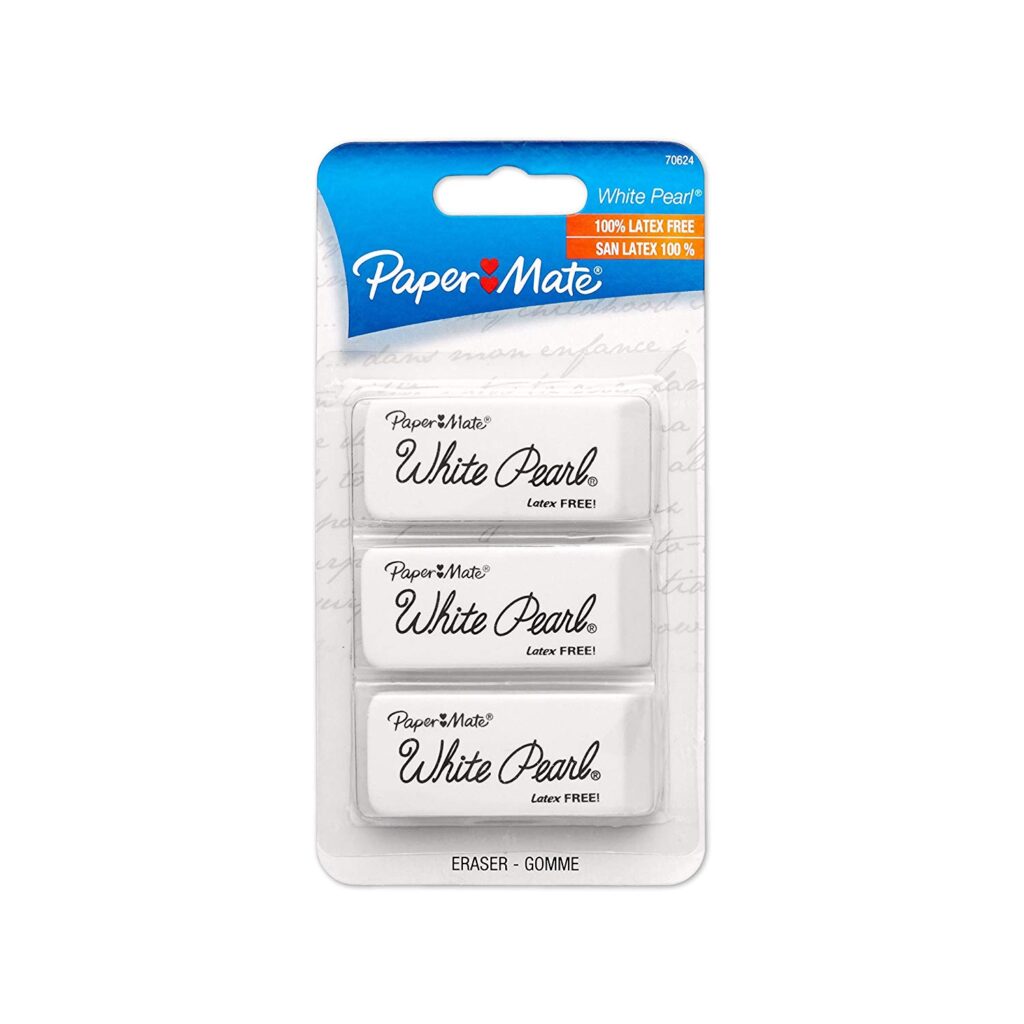 If you want to keep it classic when it comes to erasers, these white ones are the perfect pick.
4. Highlighters
Absolutely love these for giving notes that extra sparkle. Need more organization? More color, more excitement? Look no further!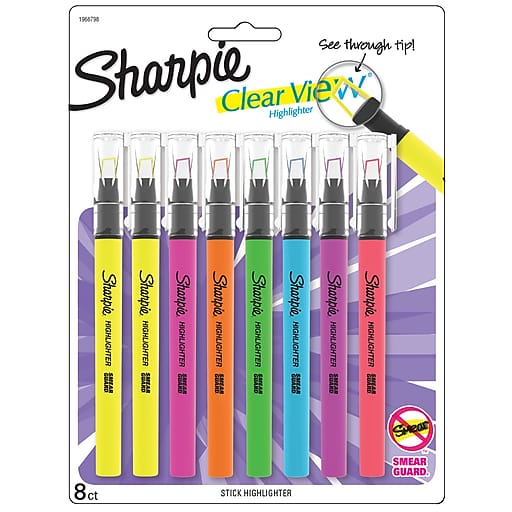 If you like your highlighters bold and bright, these colorful ones from Sharpie are a great pick.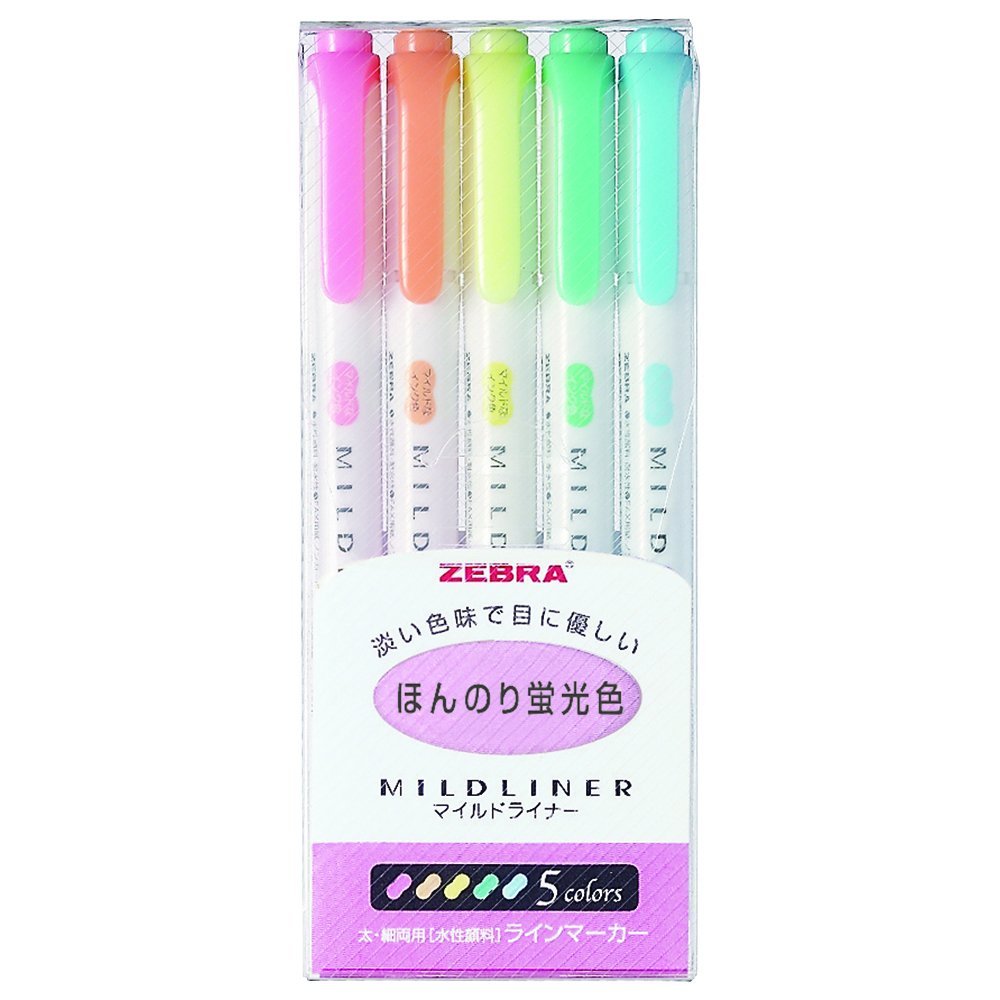 Zebra Midliners are our absolute favorite highlighters for making Instagram-worthy notes. They're well worth the extra order from Amazon if you ask us!
These colored pen highlighters are so modern looking, with their clear styling and variety of colors. The best part is, they're erasable!! So helpful.
You need somewhere to stash all these writing utensils, so be sure to check out our guide to cute pencil cases for college students.
5. Post-its
Very useful for jotting down wayward thoughts! Stick them all over your desk and admire your handiwork.
For fans of all things pretty and luxe, these pastel sticky notes are a must-have.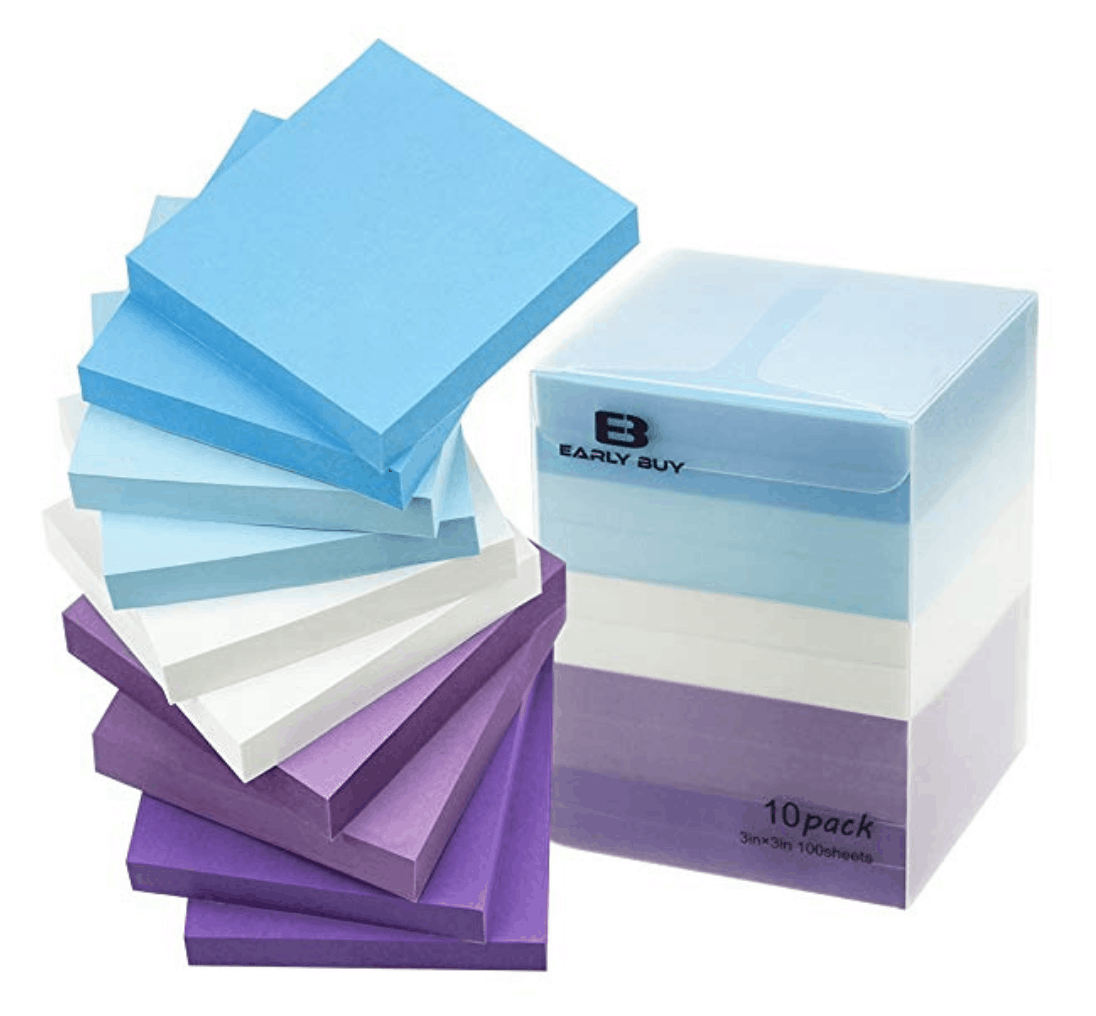 How nice would this purple, white, and blue sticky note block look on your desk?
6. Planner
A trusty planner will take you far; everyone wants to stay on top of things. We've already shared why The Happy Planner is our favorite planner of all time, so see that post for details, but here's a cute version of our fave, plus a more affordable pick below:
This minimal Happy Planner is so incredibly cute and comes in "Classic" size, which is our favorite for college. You can also outfit it with sticker packs, like this stylish minimalist black and white pack, featuring inspirational quotes and to-do stickers.
For a more affordable option, this cute marble printed daily planner is only $11 and comes with everything you need to plan your semester to perfection. As a bonus, this daily planner comes with five star reviews.
Want to see more of our favorite planners? Our full guide to cute planners for college will keep you organized all semester long.
7. Notebooks
Need I say more? It would not be a college school supplies list without notebooks.
We all like a fresh notebook. Fill these up with your most brilliant thoughts (and doodles).
Pearlescant pink is a non-traditional shade for a notebook, so naturally we love it. Stand out from the crowd in your lecture hall with this pretty pick.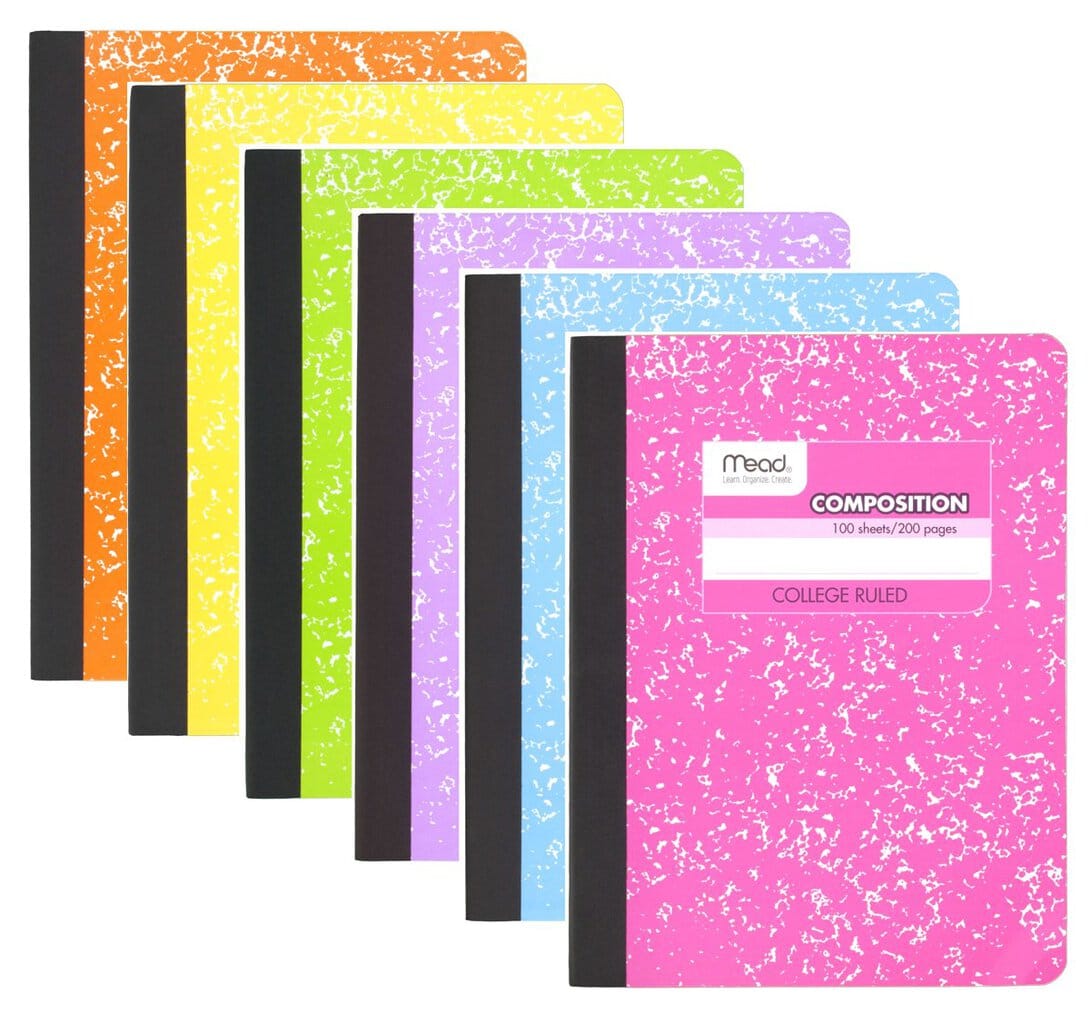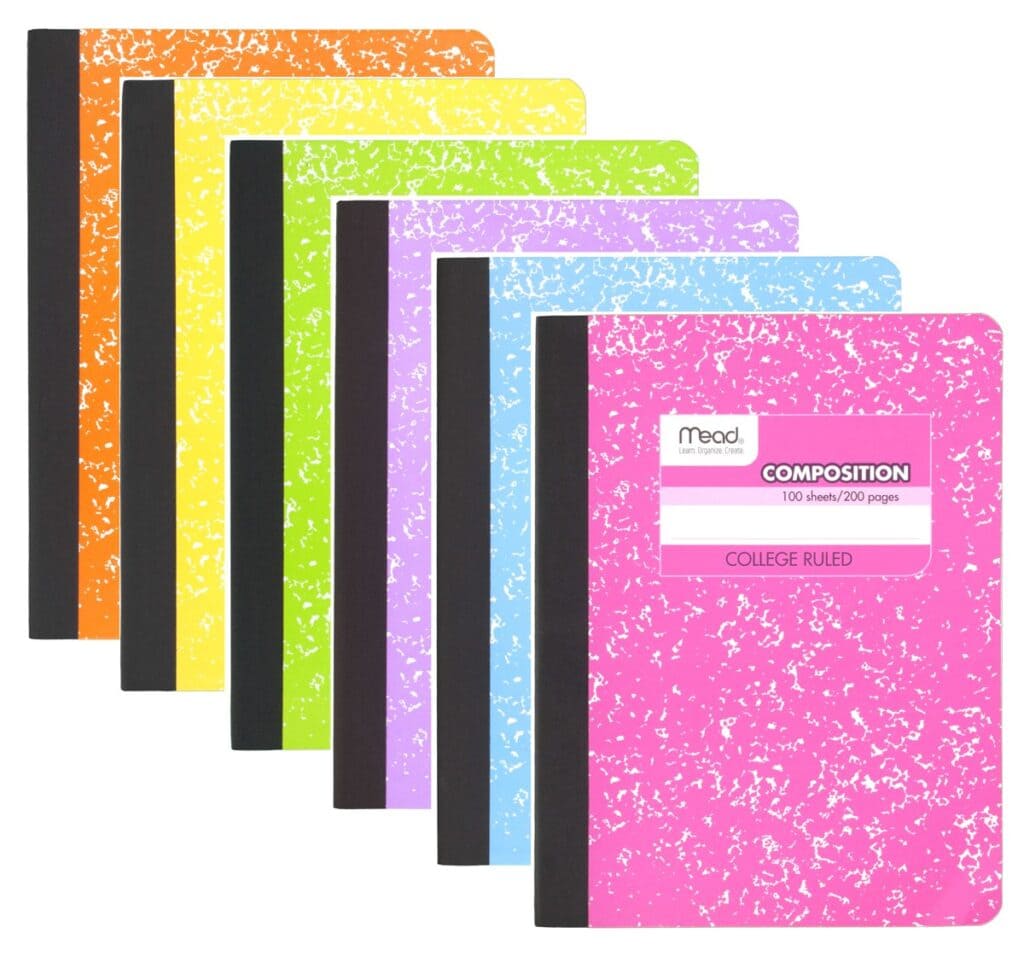 These fun takes on the classic "composition book" are so cool, yet they feel traditional at the same time.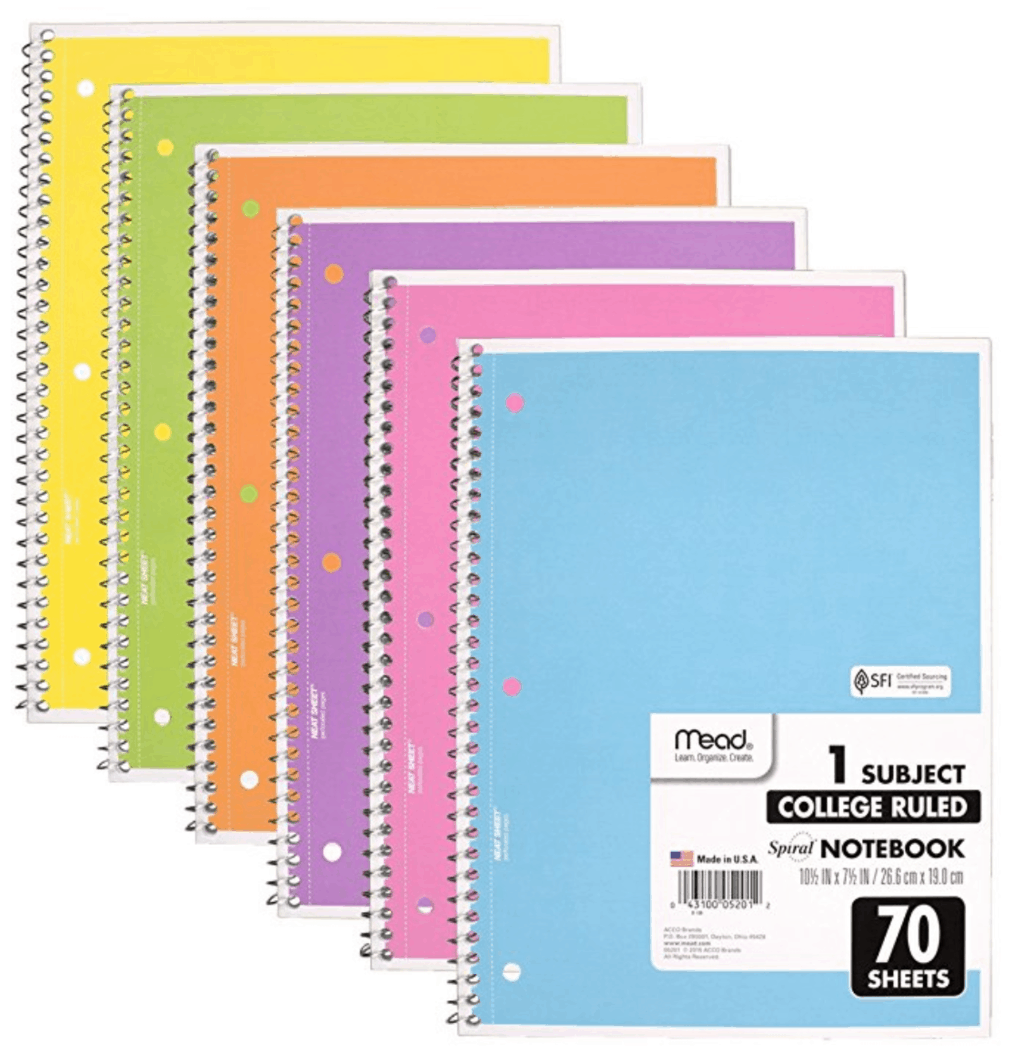 These classic Five Star notebooks come in a bunch of cute shades, and you can have one notebook per class. Remember to get "college ruled" to fit the most information on each page!
8. Lined Paper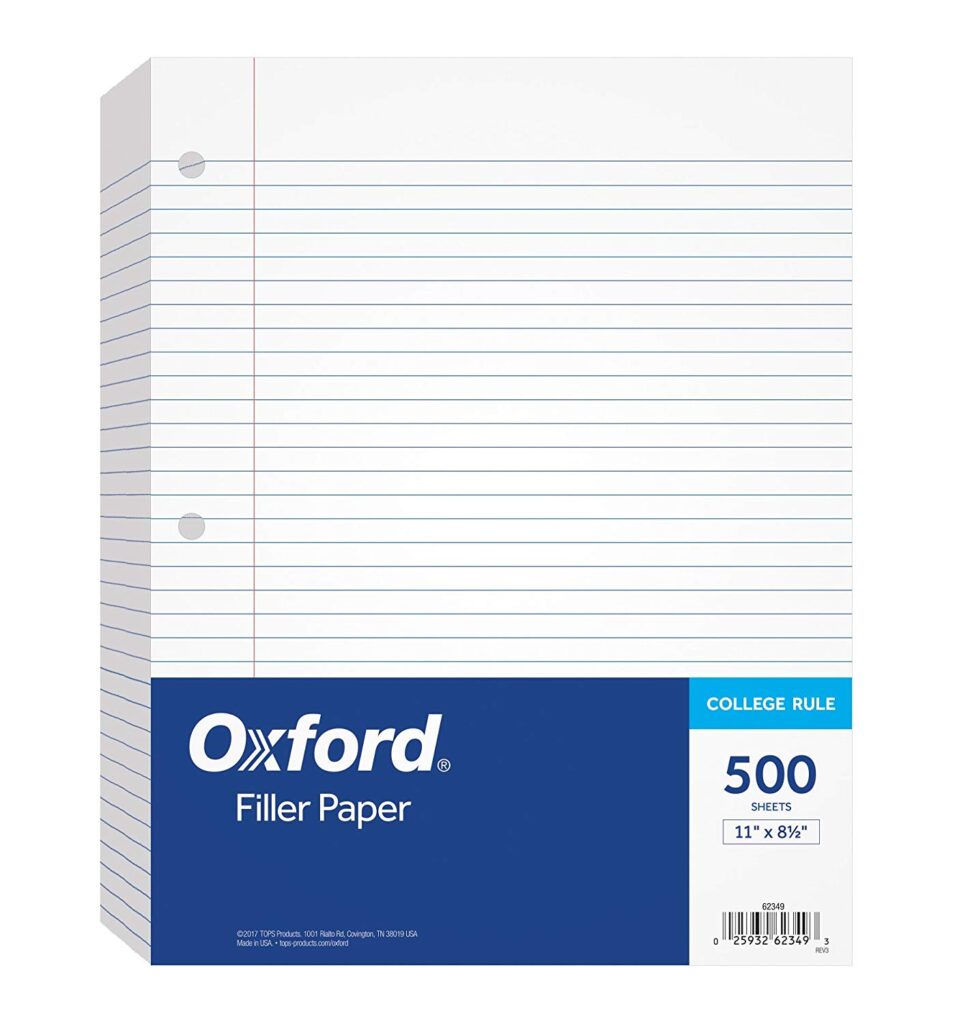 In case you're more of the binder type of person — I totally understand. Nothing really beats the freedom of using lined paper, and only securing it away when you want to!
9. Folders / Binders
So many choices! Most colleges seem to provide folder-friendly papers (i.e. not hole-punched) but binders are often more organized.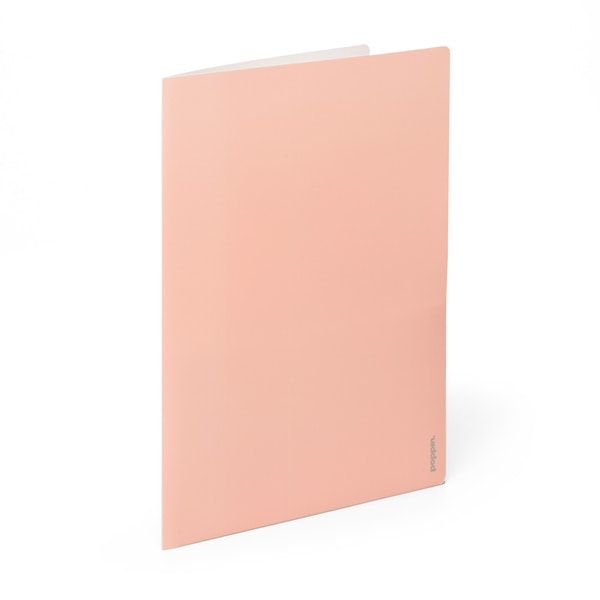 Poppin is a great place to get pretty colored folders. They carry so many colors that you're sure to find your favorite!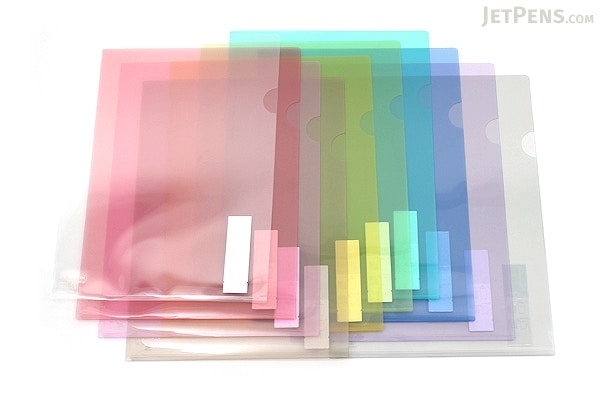 These colorful clear folders will allow you to see the contents at a glance and give off a fresh, modern feel.
You can't go wrong with a classic binder and Amazon has them for the cheapest price we've seen.
10. Laptop + Charger
Maybe the most essential item on our college school supplies list! The absolute favorite of every fashion girl is the Macbook Pro. Is there even any other option? It does everything, it syncs with your phone, and it looks amazing while doing so. 10/10
11. Textbooks
Necessary, but so pricey! Try to avoid breaking the bank and check out these sites for free e-books! (This tends to work better if you are looking for popular and/or classic books.)
12. Rulers / Scissors
You might think you won't need these, but you never know. Whether you're doing math, arts & crafts, opening packages, designing posters. . . you'll want both of these at your disposal!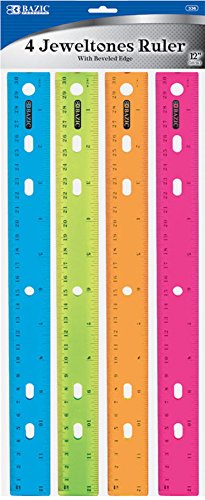 Who would opt for a boring ruler when you could buy a colorful ruler instead? No one, that's who.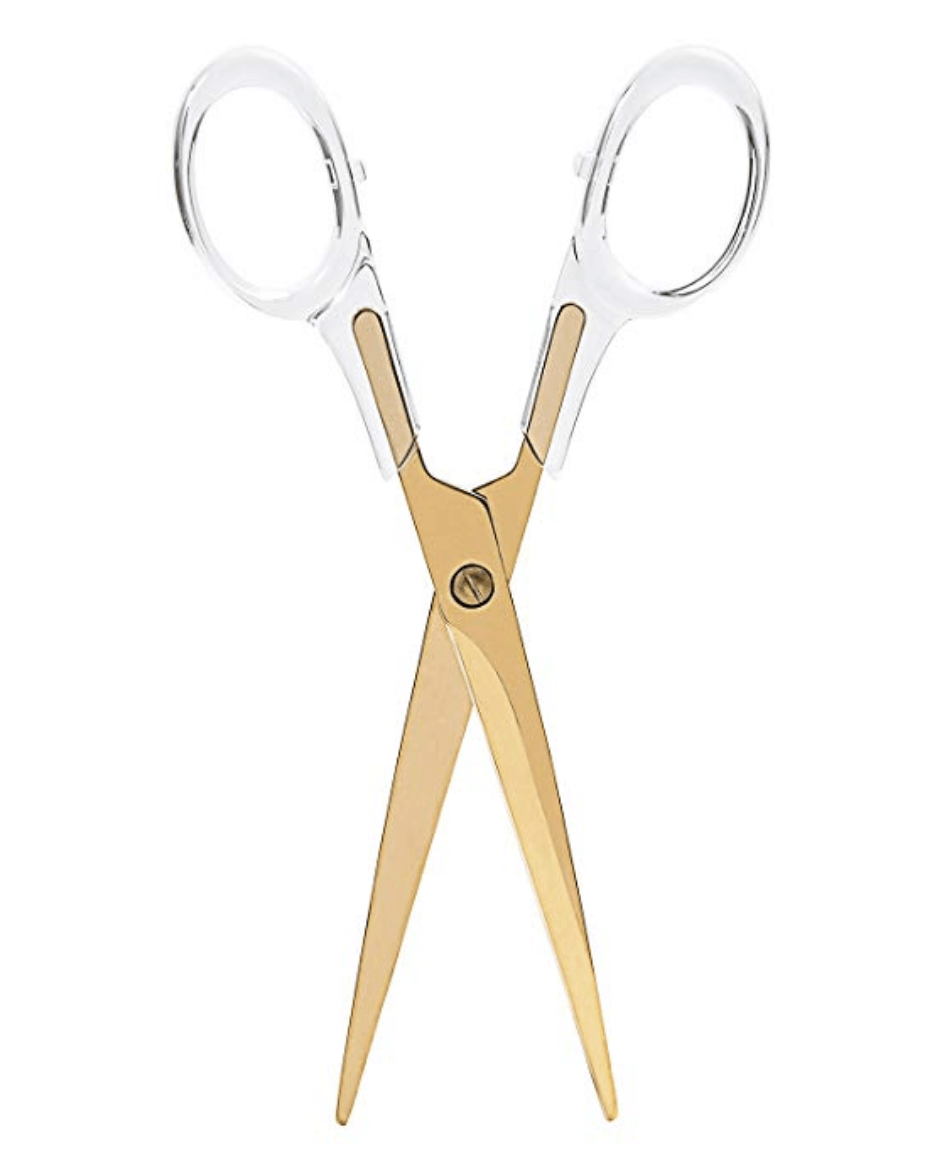 Forget basic scissors and opt for these shiny gold ones, sure to spruce up any desk space.
13. Stapler / Tape Dispenser
Recommended if your building doesn't already provide these in the printer room! (NOTE: No need to bring your own printer at most schools! There are more than enough free pages to go around at the library or in your building.)
This minimalist acrylic tape dispenser looks modern and will go with any type of decor.
This acrylic and rose gold stapler is so much nicer than your standard silver option. Plus, it comes with rose gold staples to make your documents 10x cuter.
Dorm Essentials
Here at CF, we've covered dorm room must-haves a lot (be sure to see our posts on dorm room bedding, dorm room furnishings, dorm room storage, and dorm room decor for everything you need).
But this wouldn't be a college school supplies list without stuff for your dorm. So here's a quick list of the basic things you'll need for your room (plus a few basic lifestyle items you'll need), as a refresher: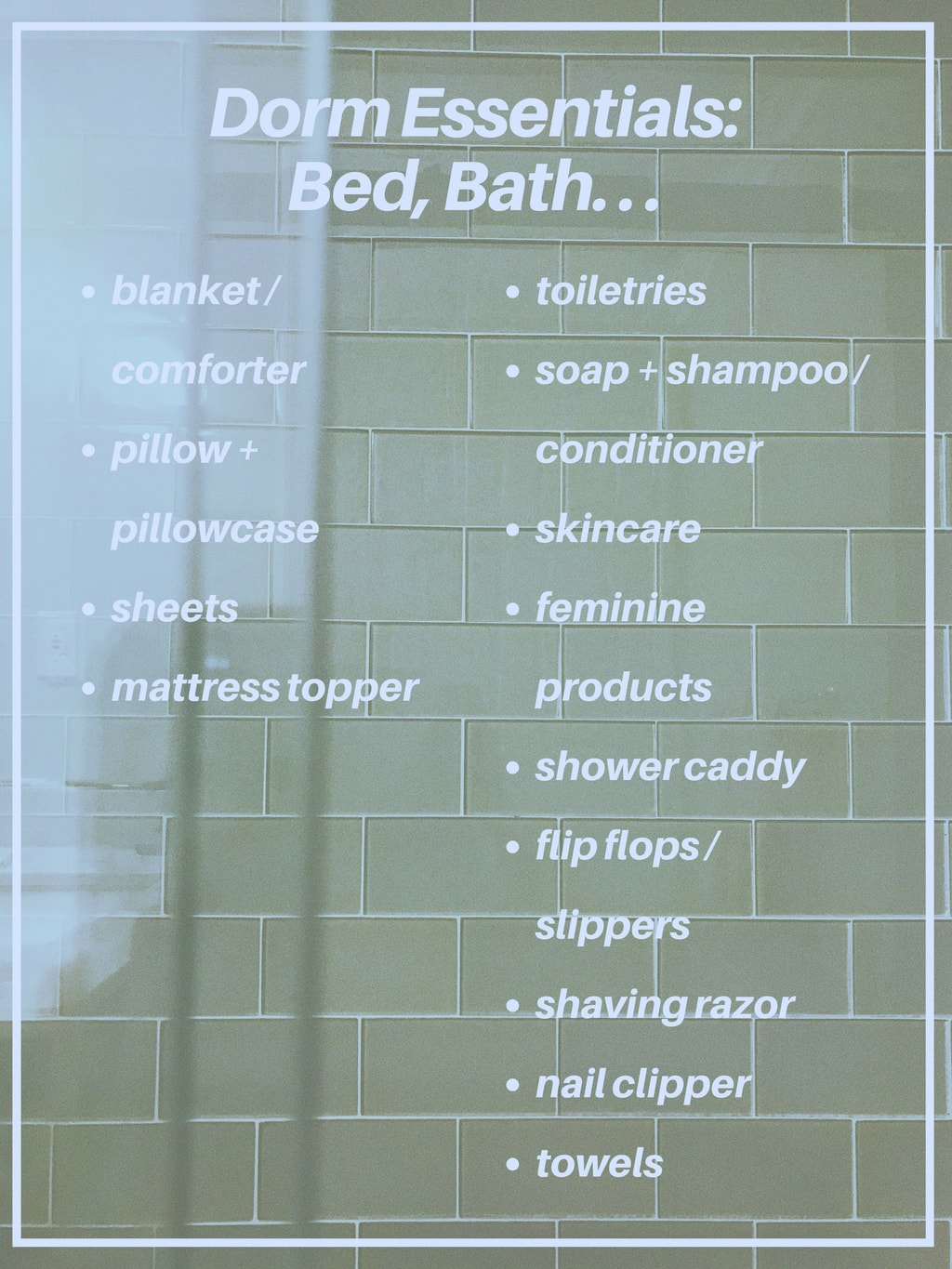 14. Blanket / Comforter
Only the coziest are allowed. Bring the one from home or refresh and buy a new one! See our guide to dorm room bedding for our best tips for buying one of these, plus our top picks.
15. Pillow + Pillowcase
A must for clocking in a solid eight hours, an even bigger must for bringing to impromptu movie nights, and of course, a good pillow fight with your roommates.
16. Sheets
The standard is Twin XL! Again, we cover these in our dorm room bedding guide, but how cute are these top-rated polka dot sheets from Amazon?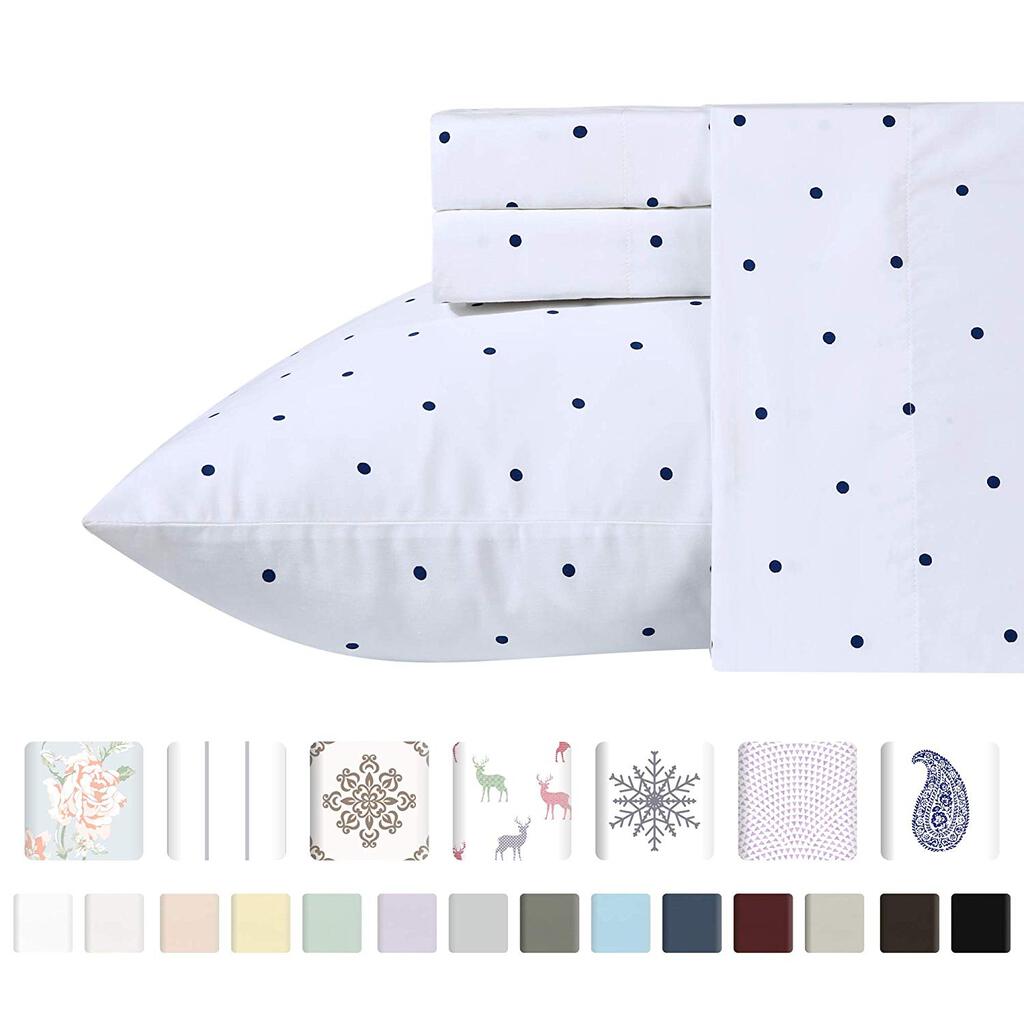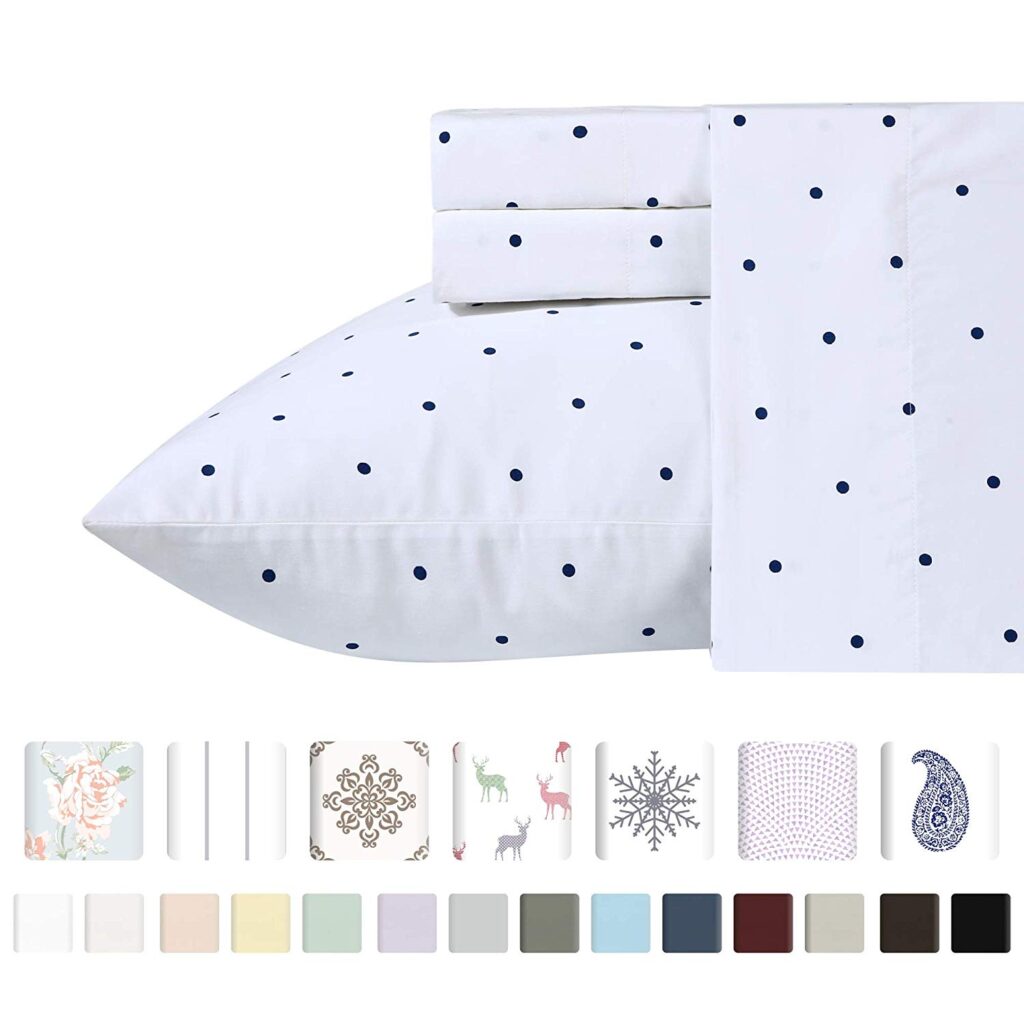 17. Mattress Topper
Go the extra mile in the name of comfort! The mattress pad below is available in Twin XL and has MEMORY FOAM, plus thousands of 5 star reviews. Yes!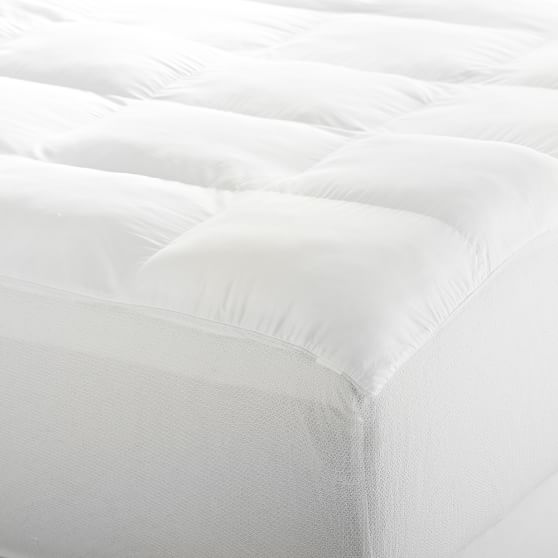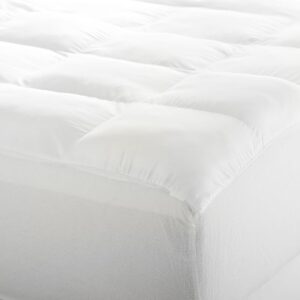 18. Toiletries
You guys probably know that this includes your toothbrush, toothpaste, floss, and face wash!
19. Soap, Shampoo, Conditioner
Personality quiz: are you more of a bar soap or body wash person?
20. Skincare
So important! Keep your face fresh and protected (always wear sunscreen!). Here's our basic guide to skincare if you need to establish a routine.
21. Feminine Products
Assume the role of the mom friend and always have a pad/tampon tucked away in case someone needs it!
22. Shower Caddy
Walking what seems like miles just to reach the bathroom on the opposite end of the hall (oops, anyone else have this problem?) has never been easier, or chicer.
23. Flip Flops and/or Slippers
The showers get gross sometimes — protect your feet! A cute pair of bedroom slippers can up the dorm room experience, too.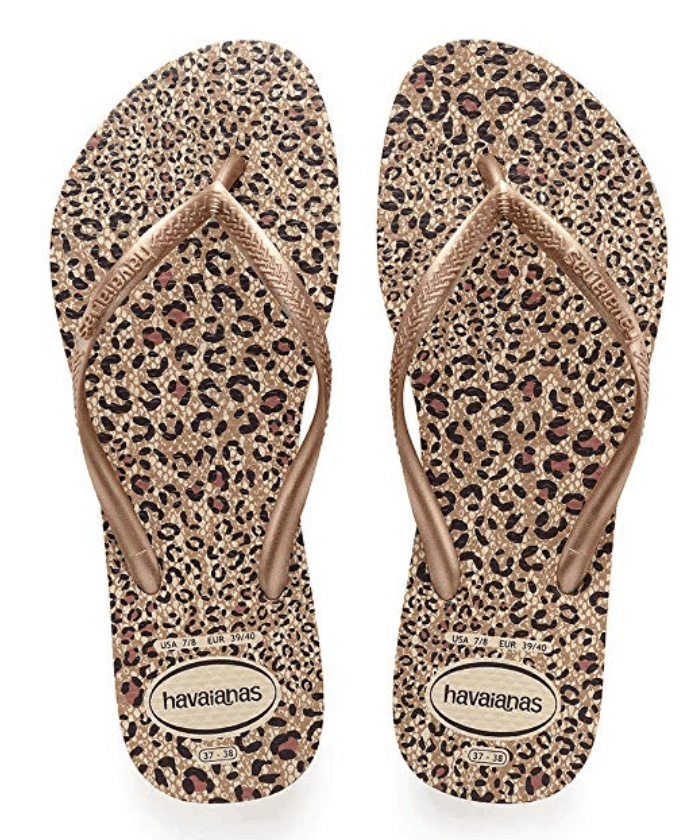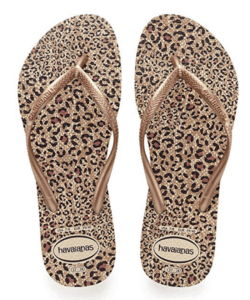 Havaianas flip flops are classics (and they look new forever!) and these leopard ones are so cute.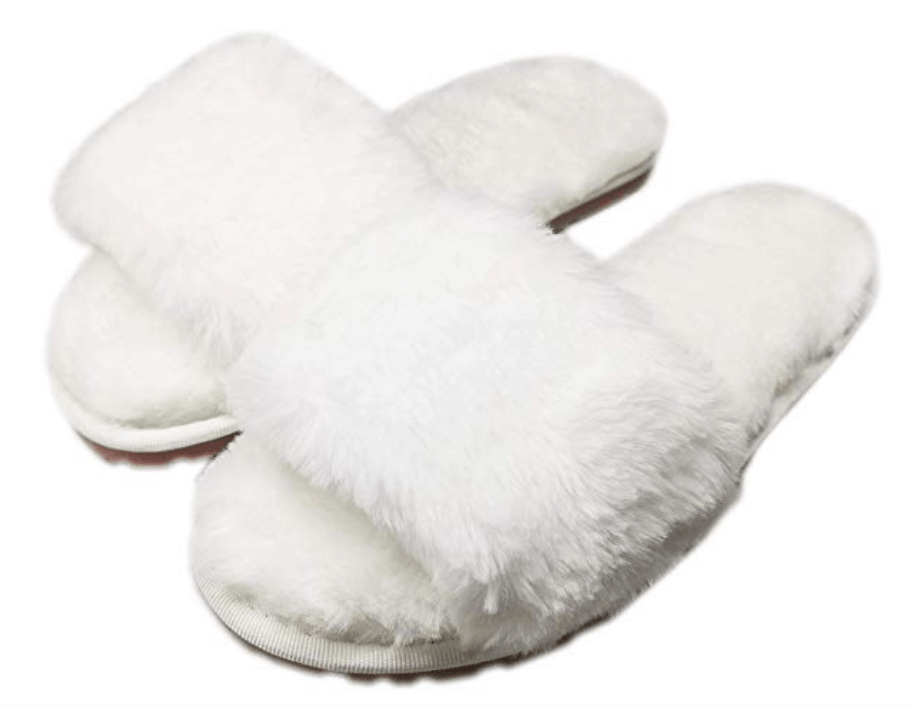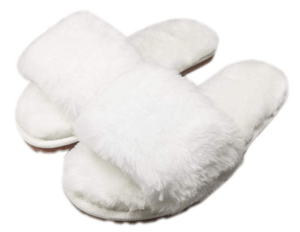 These cozy, furry slippers are both functional and adorable. Plus, they're so well priced that you can get a few different colors.
24. Razor and Extra Blades OR Pack of Disposable Razors
When you ever feel the need to shave, it's ready.
25. Nail Clipper
Often forgotten, but oh so important!
26. Towels
What gets dirtier the more it cleans? Or wetter the more it dries?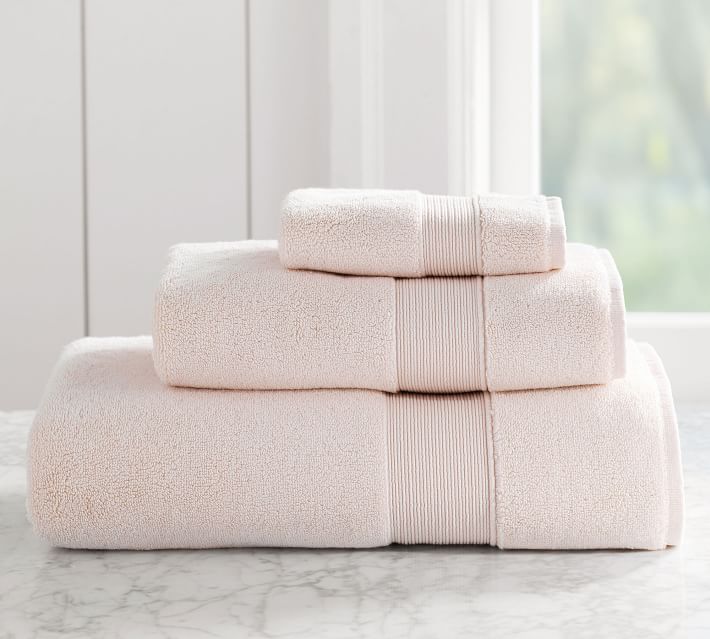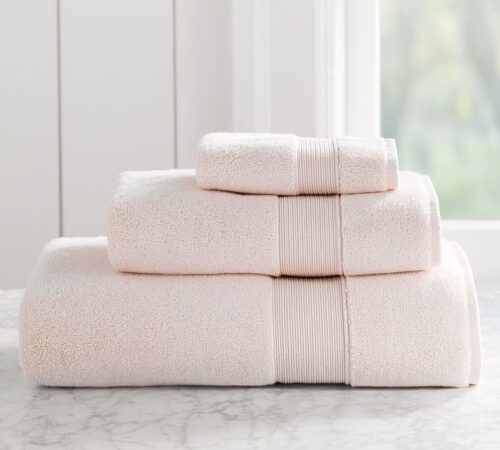 If you're in the mood to splurge, these gorgeous towels from Anthro will put a smile on your face every day, guaranteed. (If you're not in the mood to splurge, Target has amazing-quality towels for cheap!)
Extra Things You Might Forget to Bring
Yup, there's more. Here's the final part of our college school supplies list, including all the extra little items that really need to be on your dorm room checklist: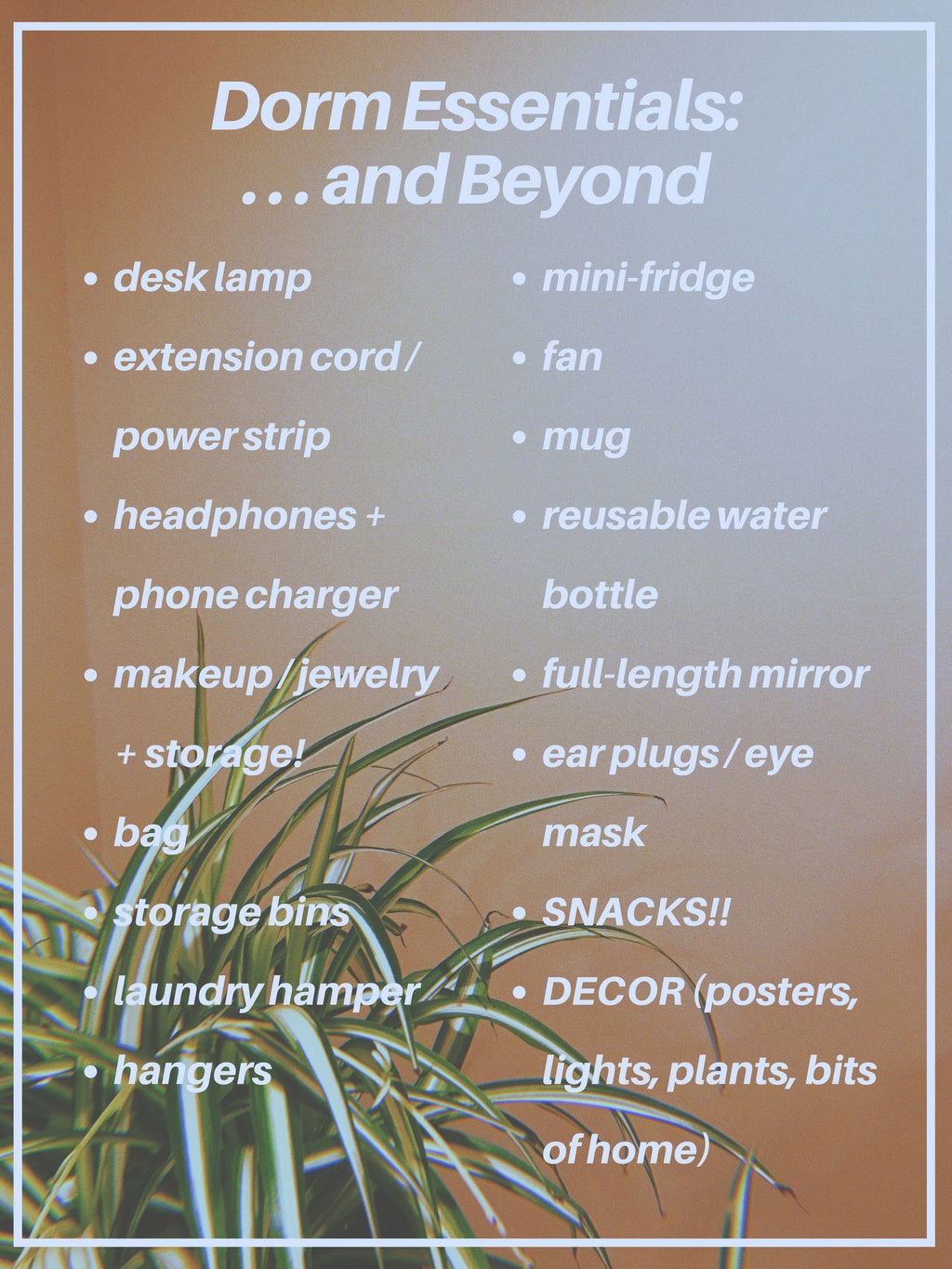 27. Desk Lamp
A great light source will do wonders for late-night studying.
You can't go wrong with a neutral desk lamp like this one. It's minimal, functional, and won't take away from your room's color scheme. Plus, this has a USB charging port for your phone! You need this.
28. Extension Cord / Power Strip
Just in case you've got too much tech to handle!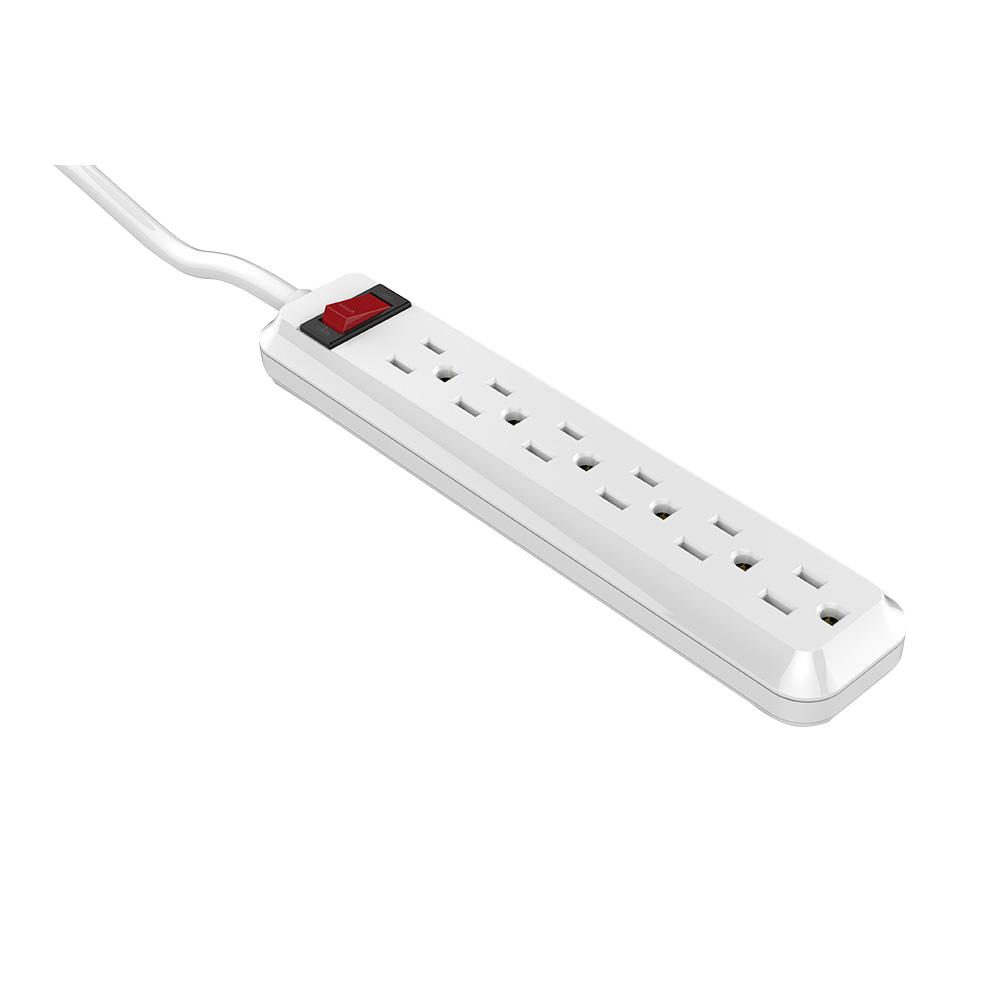 29. Phone Accessories (Headphones & Phone Charger)
Always, always — how many times have I run to my phone charger after a long day out?
These headphones are THE headphones to own on campus right now, so if you have some extra money from graduation, etc., definitely invest. You'll never go back to wired again!
Pro tip: get an extra-long charging cord like one of these 6-foot ones as sometimes dorms only come with one or two inconveniently-located outlets.
30. Makeup / Jewelry + Storage!
Who would I be without eyeliner? Or an excellent statement necklace? Find a good way to store all your trinkets and thank yourself when getting ready is a snap!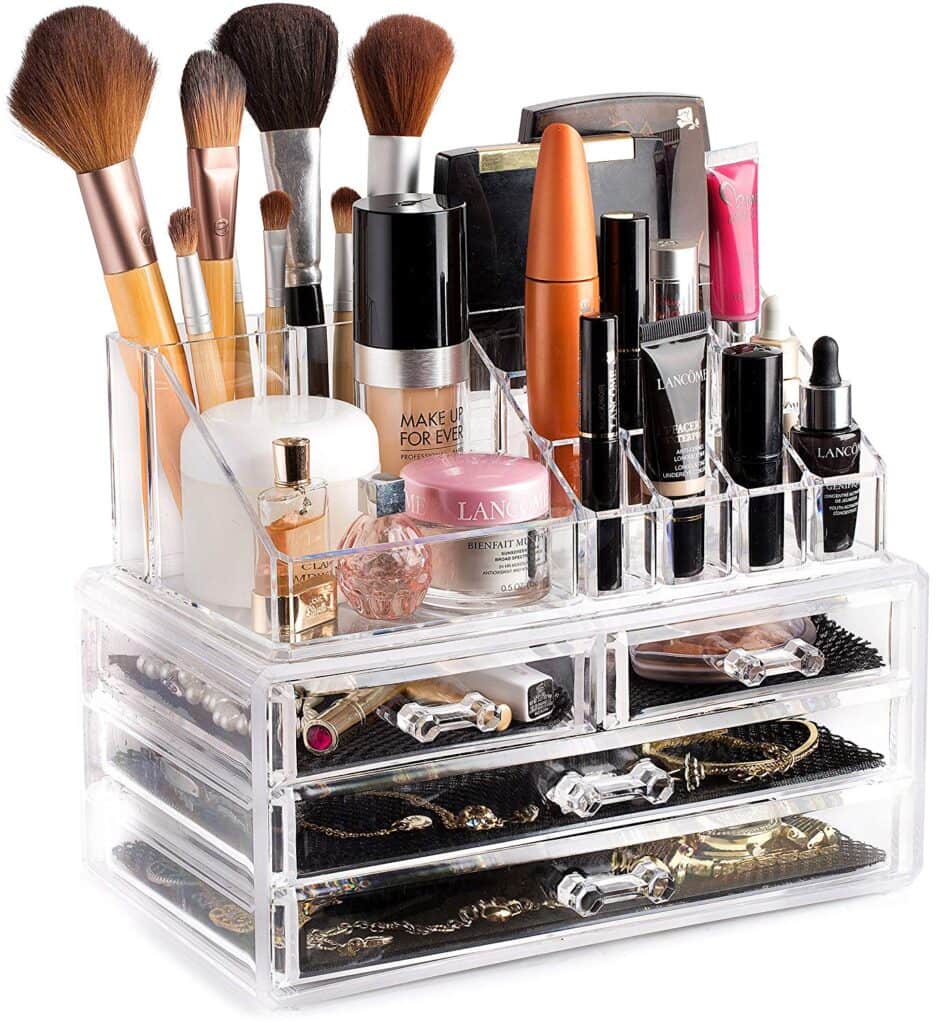 This clear organizer is perfect for storing all of your go-to makeup essentials.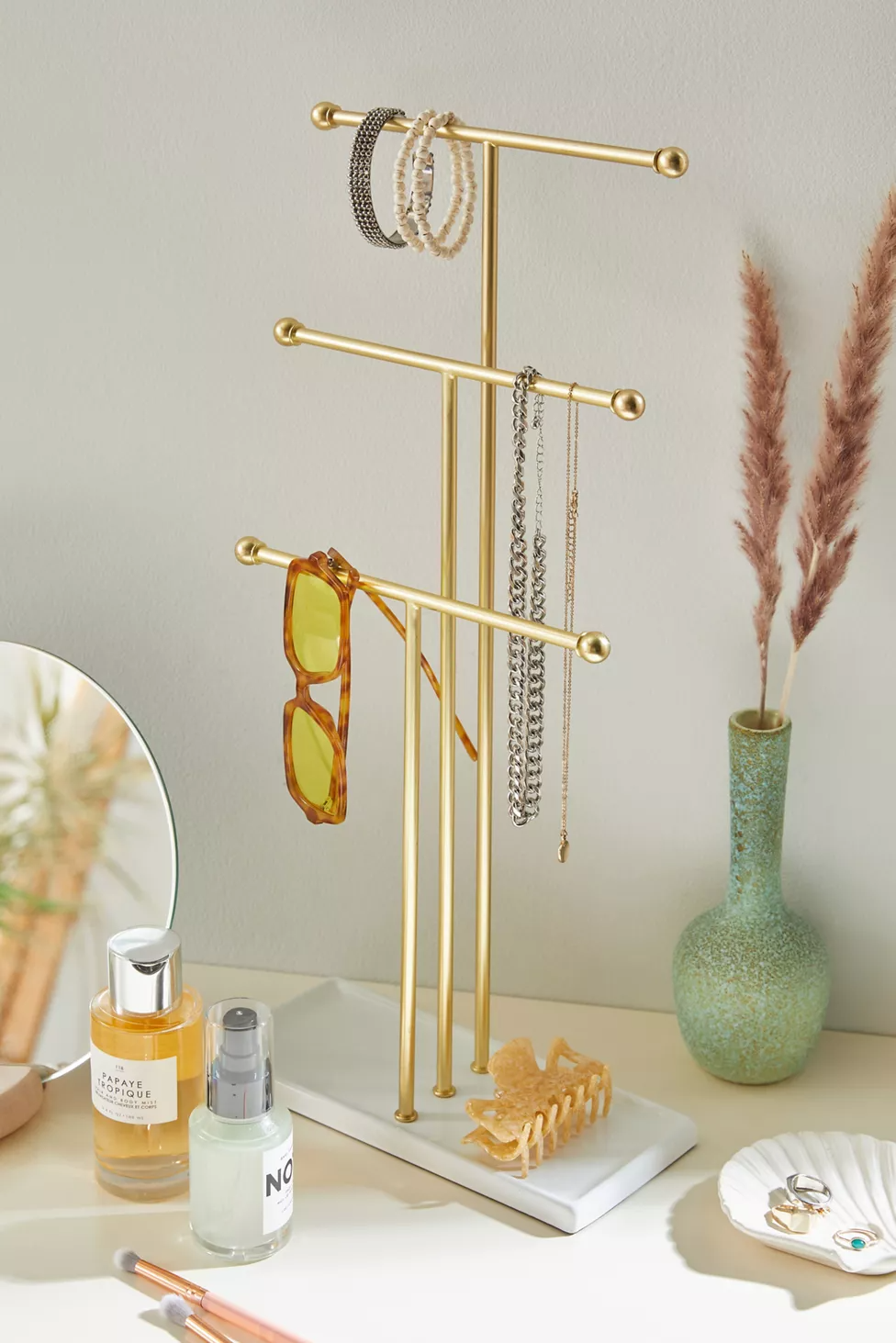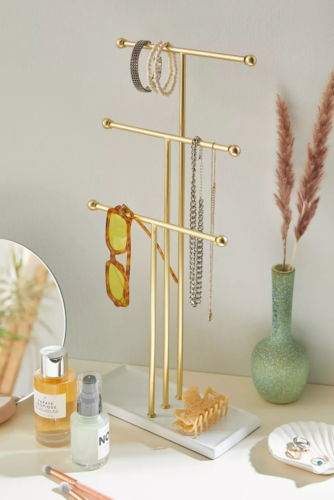 A golden jewelry holder like this one doubles as super-chic room decor.
31. Bag
Backpack, tote bag, cute crossbody, pick your favorites! Again, we have a full post on the best bags for college if you want to check that out.
The perfect laptop tote that's classic and includes padding for your tech. Does it get any better?
32. Storage Bins
Dorm rooms and their lovely limited square footage. Defy your boundaries and create more space!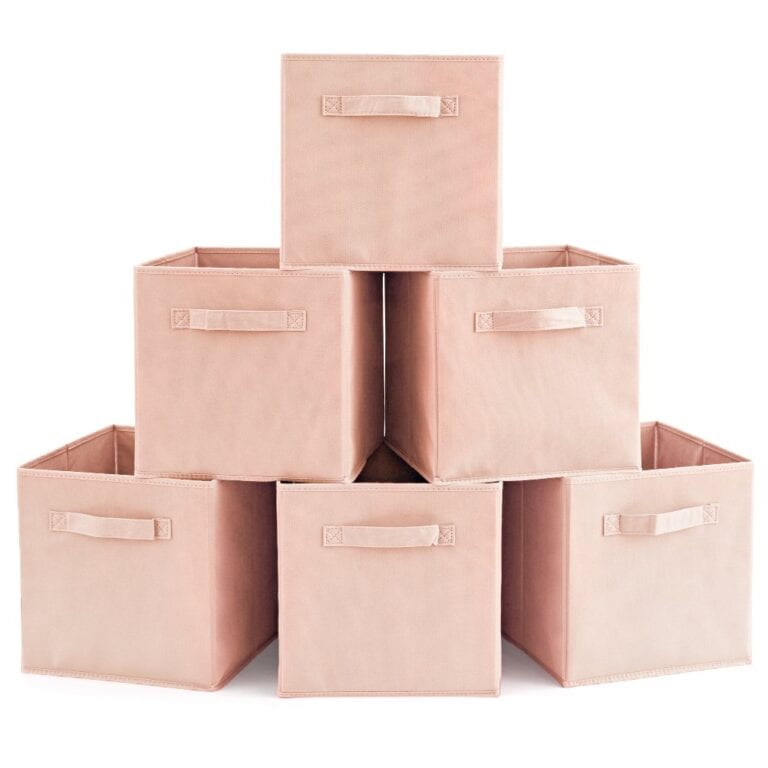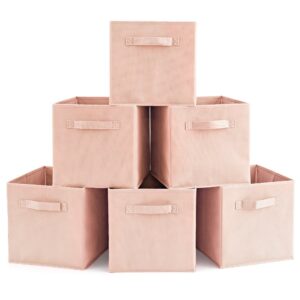 Fabric storage cubes like these are sturdy, colorful, and easy to clean (unlike cardboard storage boxes which can get ruined by errant spills). Also, you get six for $20, so they're a no-brainer.
33. Laundry Hamper
For that weekly trip down to the laundry room. Get one that folds down for easy storage, or buy a set for easy sorting of lights and darks.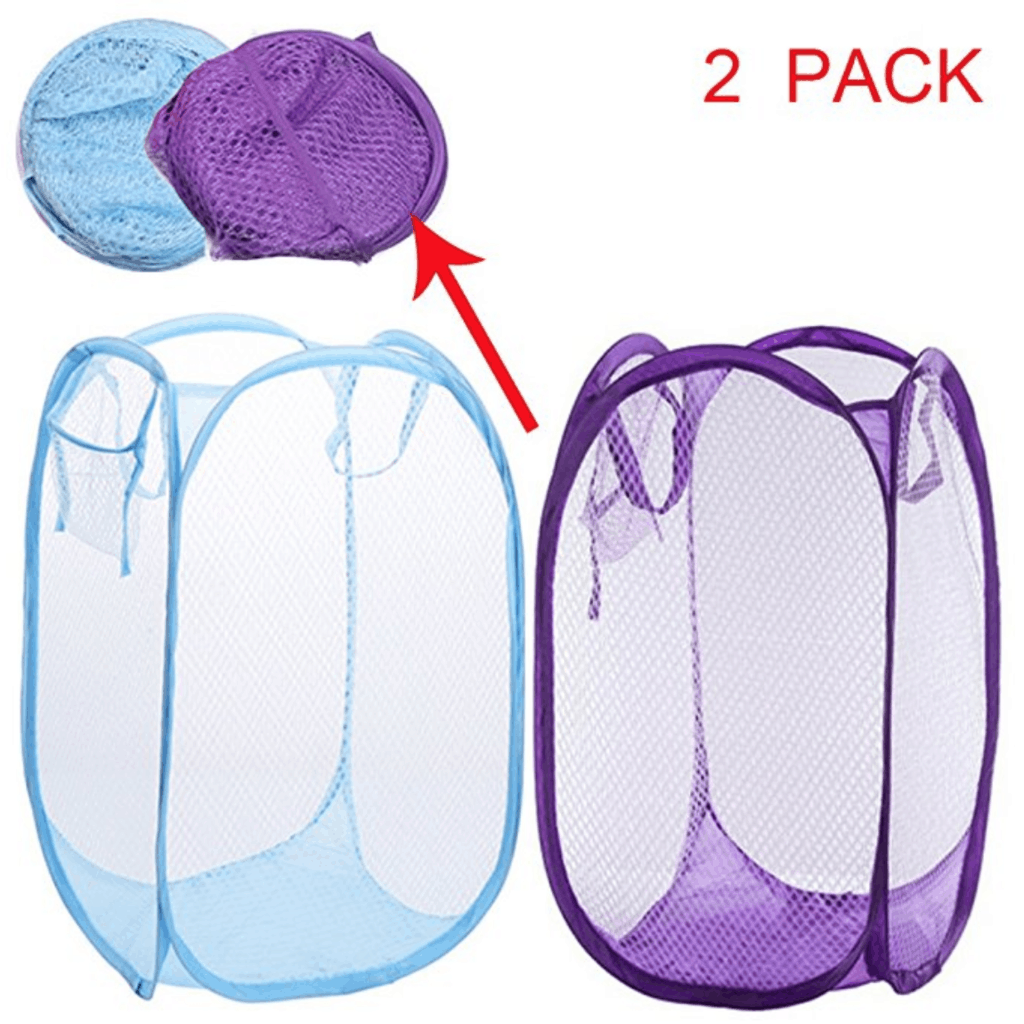 34. Hangers
The more organization, the better!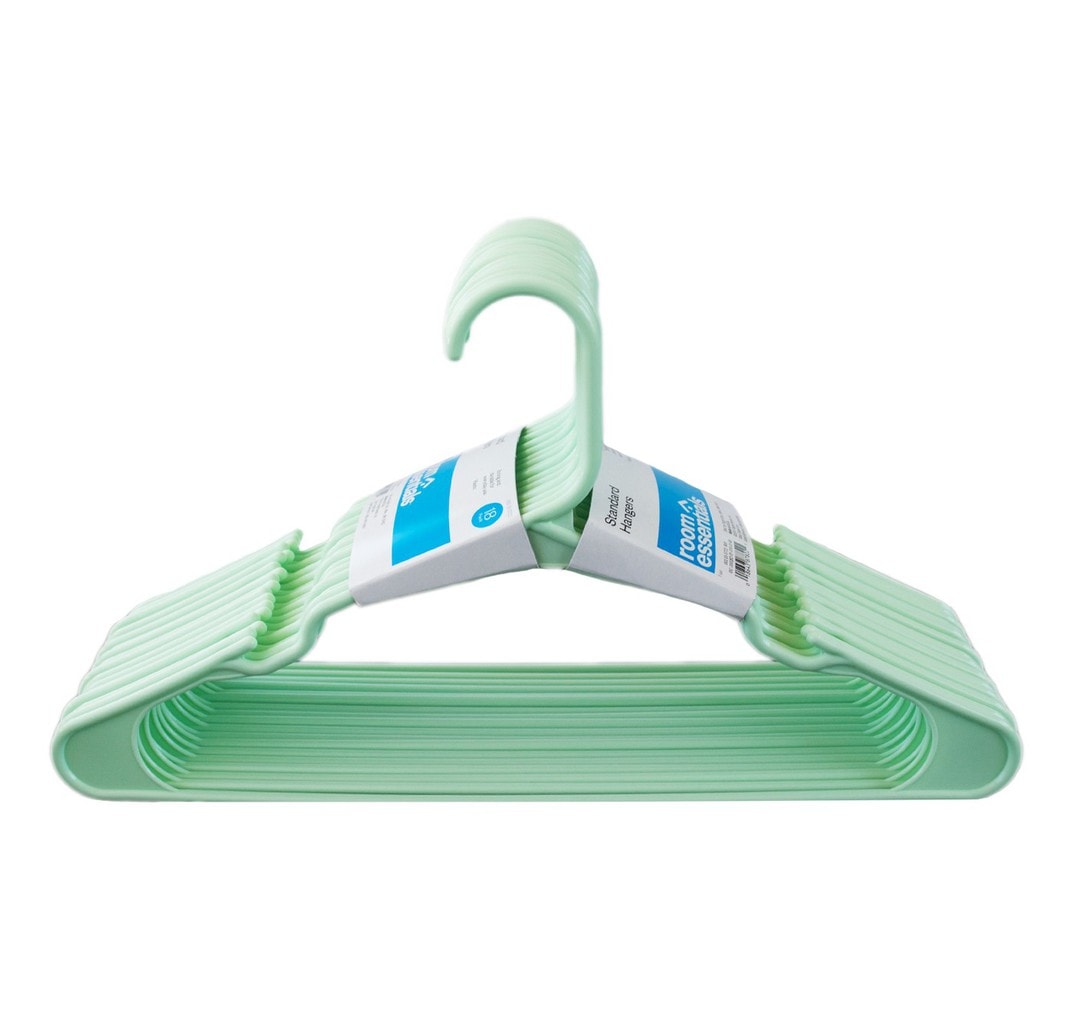 35. Mini-Fridge
Not a necessity, but definitely handy! Best for cold drinks and leftovers.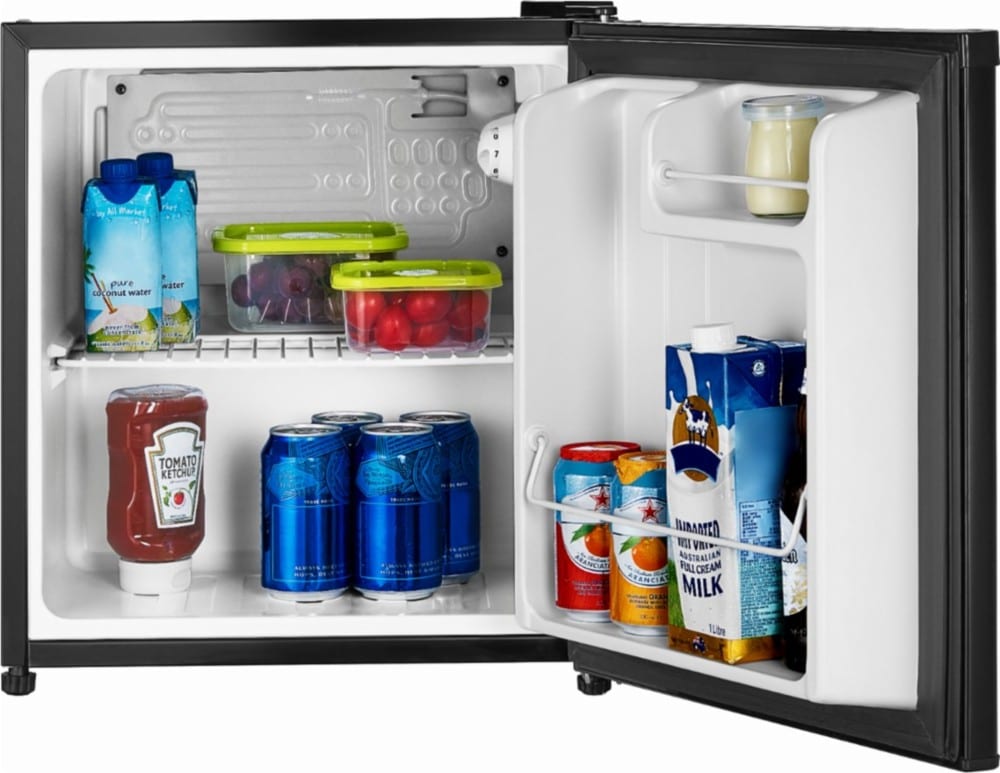 Related reading: The Best Mini Fridges for College Dorms & Small Spaces
36. Fan
Just in case your dorm doesn't have A/C. (Many dorms unfortunately do not come with this essential utility.)
37. Mug
Everyone loves a good cuppa tea. College students love a good cuppa the strongest coffee imaginable.
38. Reusable Water Bottle
Yes! Stay hydrated throughout the day with a reusable water bottle — an unlikely staple but a very fast friend. The Hydroflask is always a good choice for keeping water cold. We love the straw lid version for convenience, but all their bottles are amazing.
39. Full-Length Mirror
Recommended if not already installed in your closet. Perfect for planning outfits!
40. Ear Plugs / Eye Mask
Eye masks will help you get more zzz's, even if your roomie insists on staying up late to study. And if you've got a lovable but snoring roommate? Try ear plugs to block out the sound.
This luxe satin sleep mask will have you snoozing in serious style.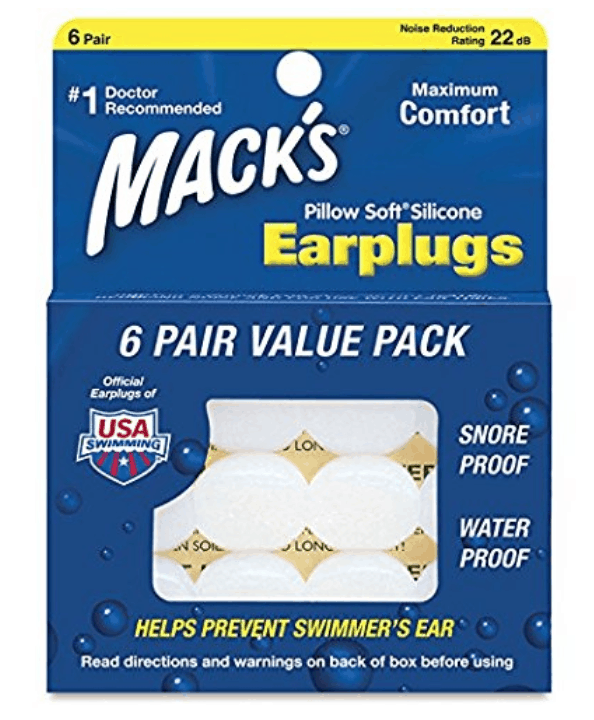 Invest in moldable silicone earplugs for the best possible fit — these ones come very well-reviewed on Amazon!
41. SNACKS!!
In all caps with two exclamation points for a reason — we're all gonna get hangry eventually, so keep your favorite snacks close by for emergencies!
42. DORM DECOR (Posters, Lights, Plants, Bits of Home)
The best part of settling in. Decorate to your heart's content!
This moon light doubles as art for your walls while giving you soft ambient lighting.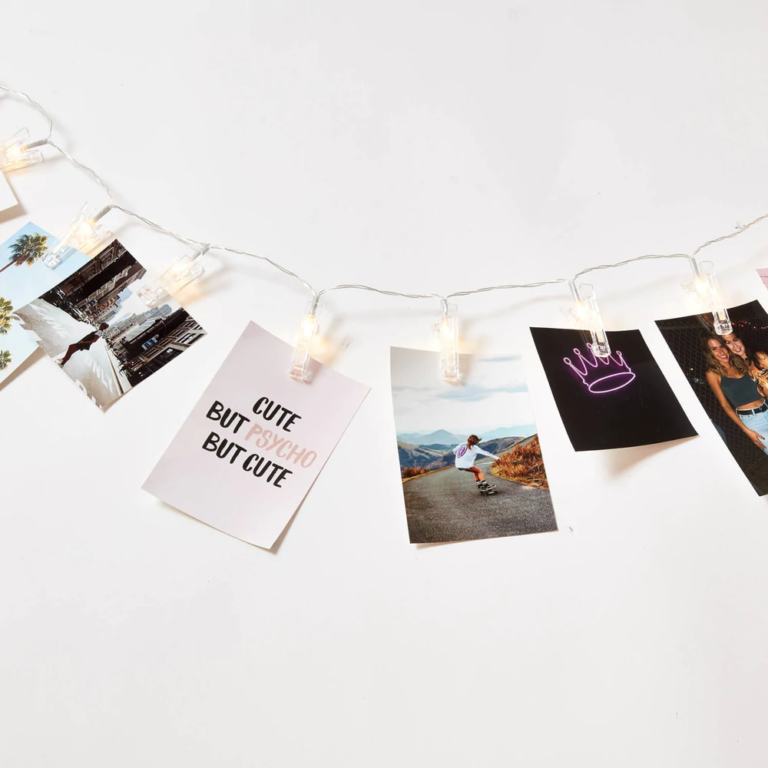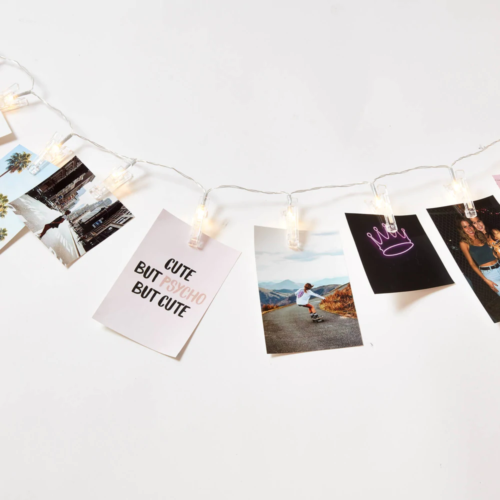 How cute are these photo clip string lights?! And for just $20, they're a must.
What do you think of our college school supplies list?
Summa summa summatime! Hopefully, this has been/will be helpful for all your back-to-school needs!
Shopping around in the next few weeks? Keep this link bookmarked for reference.
Please, let us know if this helped you out! Got any other suggestions? We'll add 'em to the list. And tell us: What are your top five items for packing? What are you most looking forward to about going back to school? Let's talk in the comments!
If you love this college school supplies list, you might also want our related posts below —