This post may contain affiliate links, which means we may receive a commission if you purchase through our links. Please
read our full disclosure here
.
We've all seen them; makeup-free selfies taken by our favorite celebs. They all seem to look so flawless and we can't help but ask "How?!"
We all want to be able to look that good with no makeup on but what many of us don't realize is that the key to a "no-makeup" look is in our very own makeup bag.
With a few simple products (and, okay, some effort), we can master the "no-makeup" makeup look and feel just as confident as the celebs on Instagram!
Product #1: Sunscreen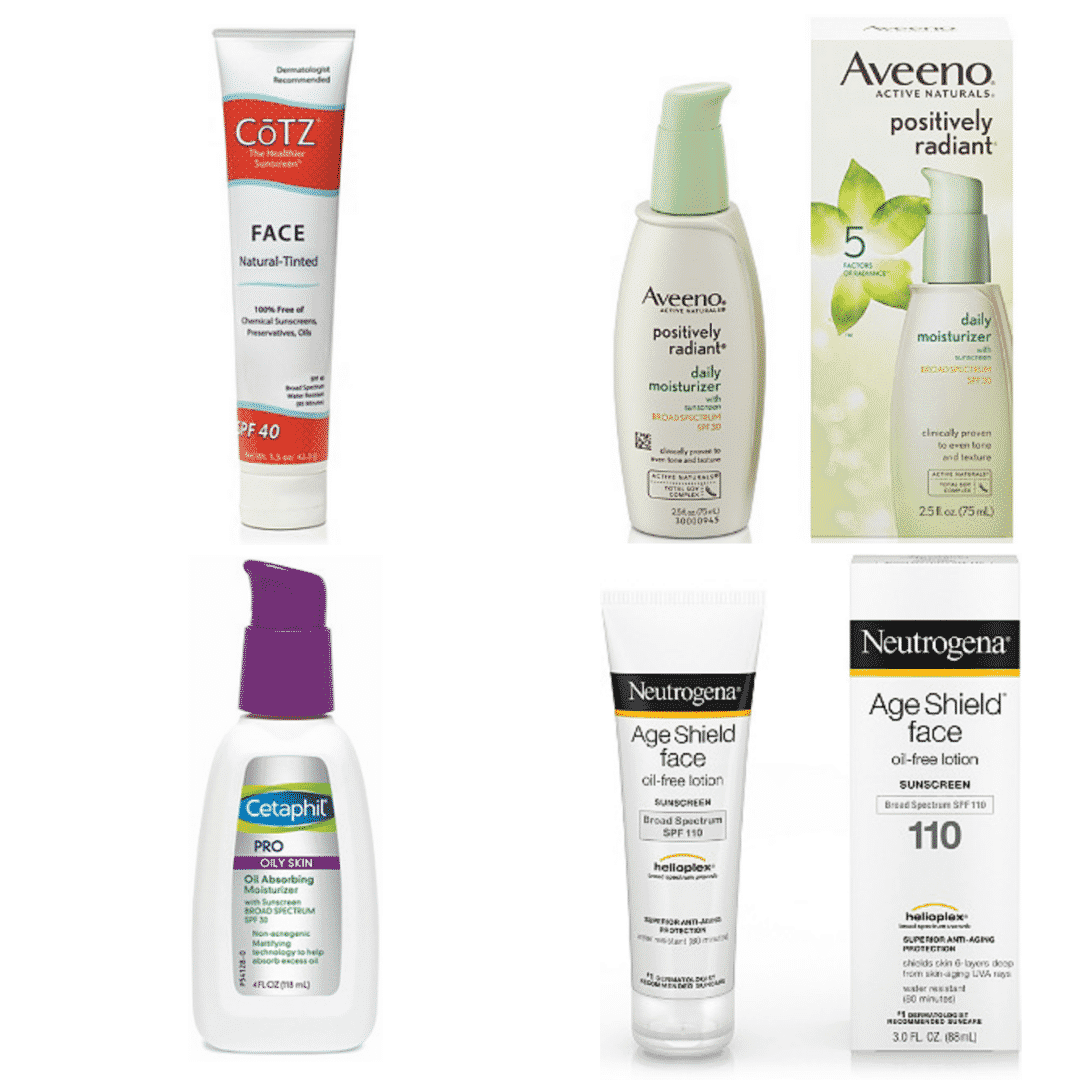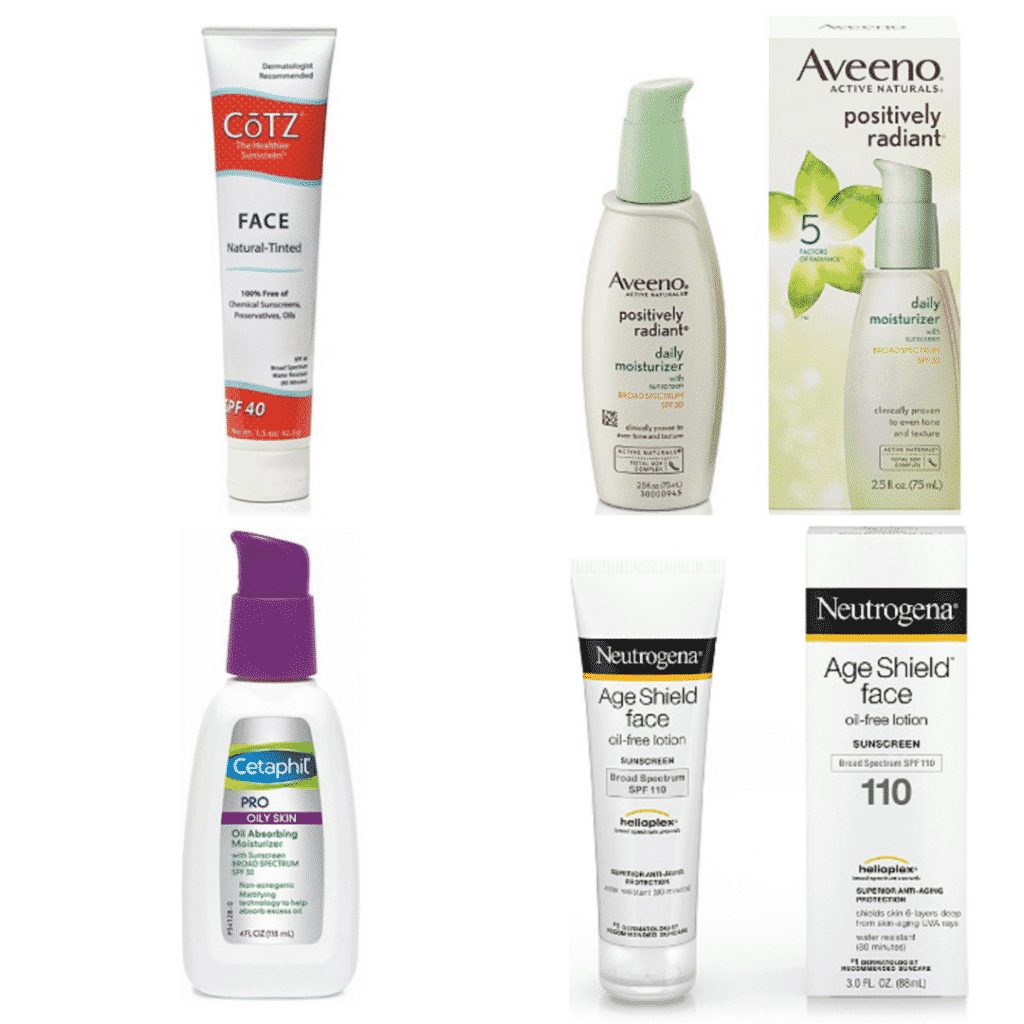 From left to right: Cotz SPF – Ulta, Cetaphil SPF – Ulta, Aveeno SPF – Ulta, Neutrogena – Ulta
For a natural looking "no-makeup" look, forego the foundation!
If you do this, you won't be getting the SPF that the majority of foundations have in them, so make sure that you apply some sort of sunscreen.
Wearing sunscreen or a moisturizer with SPF is SO important! It will protect you from harsh UV rays and help prevent premature aging and wrinkles. Any of these sunscreens or moisturizers with SPF would make a great base for your "no-makeup" look.
Product #2: Concealer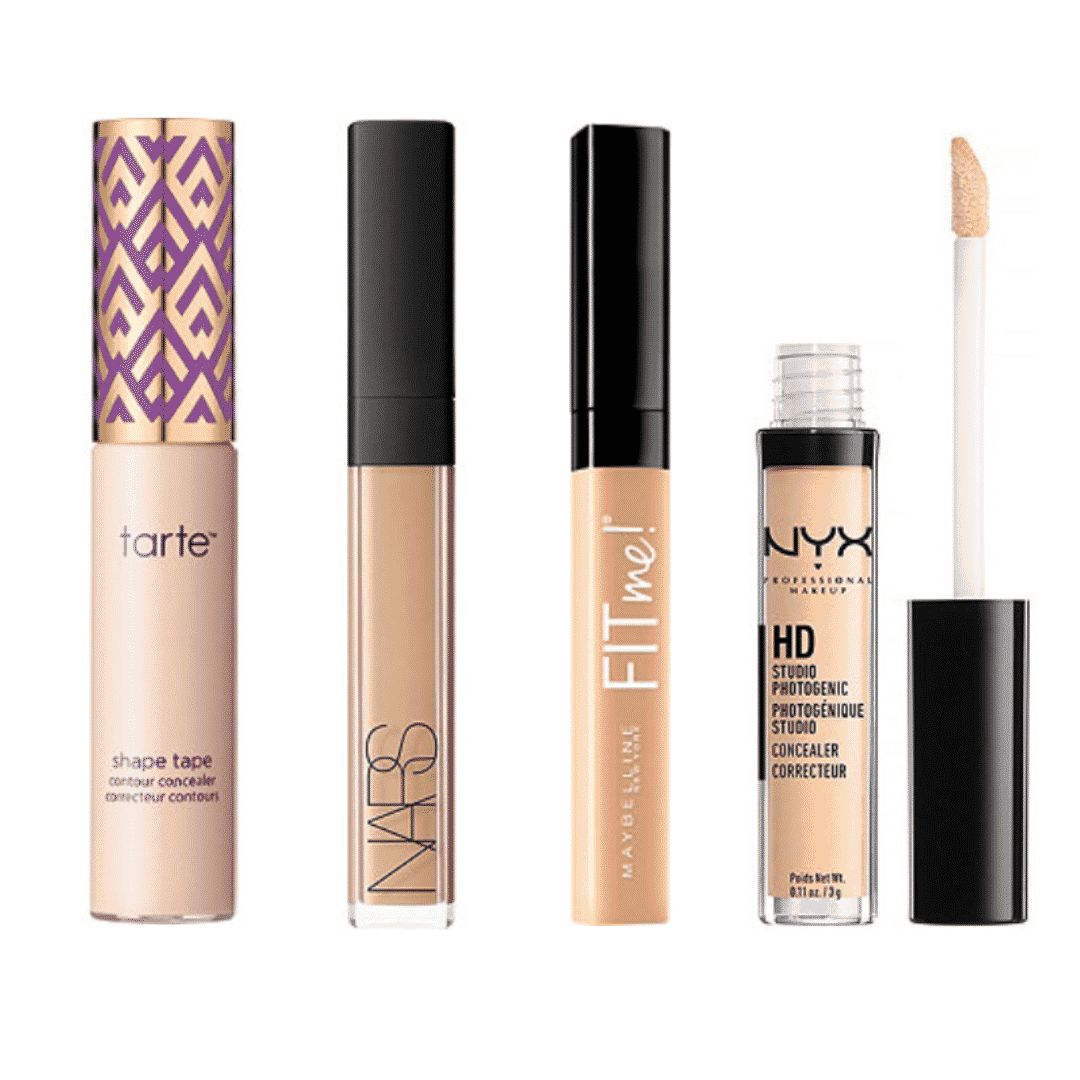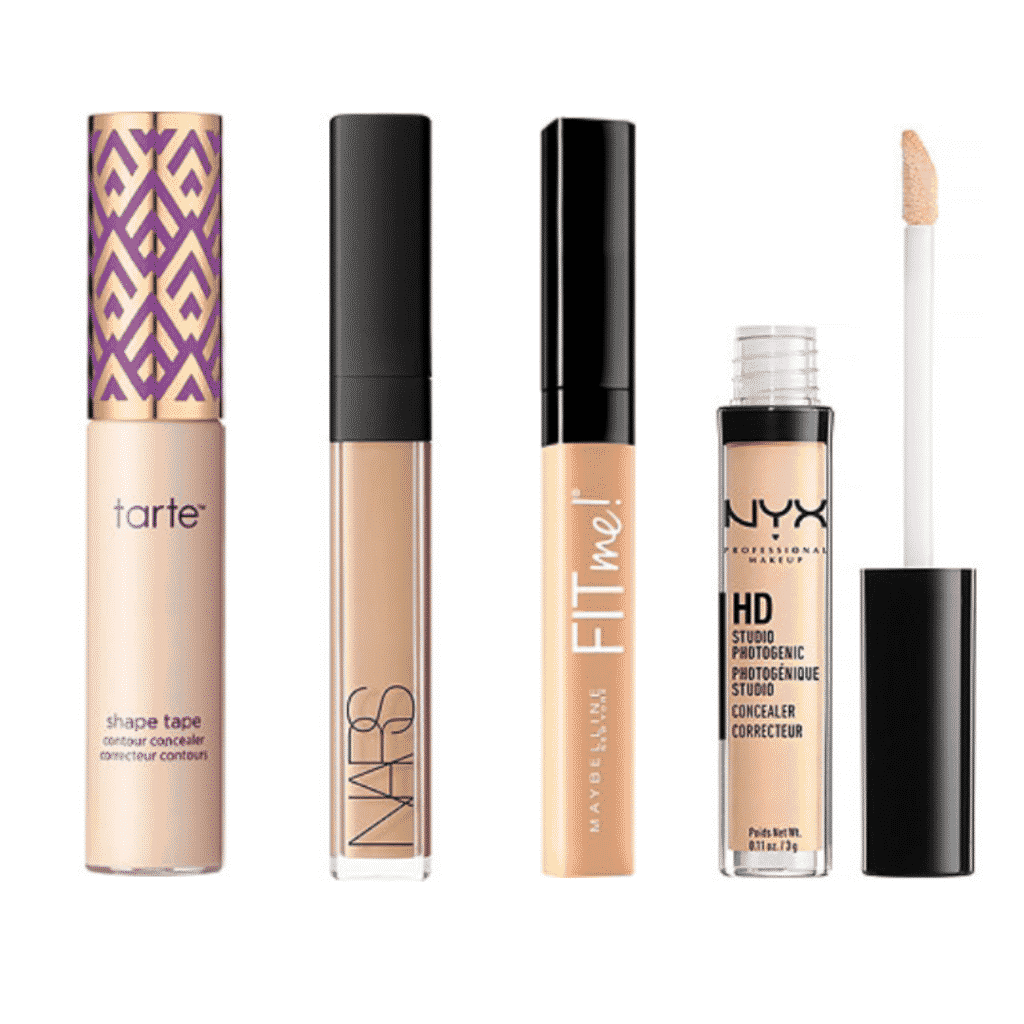 From left to right: Tarte Shape Tape – Ulta, Nars Radiant Creamy – Ulta, Maybelline Fit Me – Ulta, NYX HD Studio Photogenic – Ulta
Step two is to hide dark circles and spot correct.
To get that "flawless" skin that I was mentioning earlier, use your favorite concealer to hide blemishes, dark circles, and to color correct. (Concealer is one of our makeup essentials so definitely invest!) Make sure that your concealer matches your skin tone so that it blends in well.
Product #3: Blush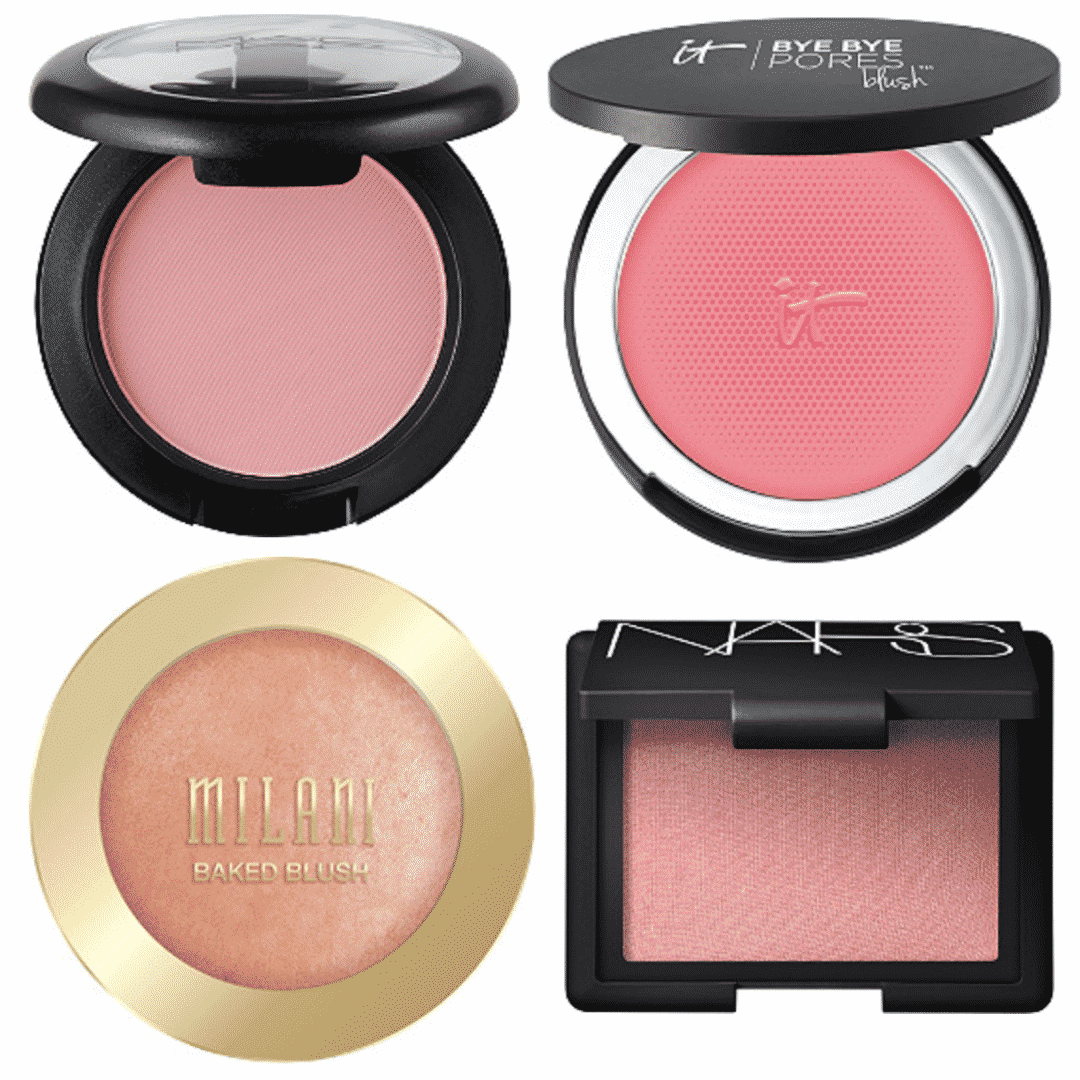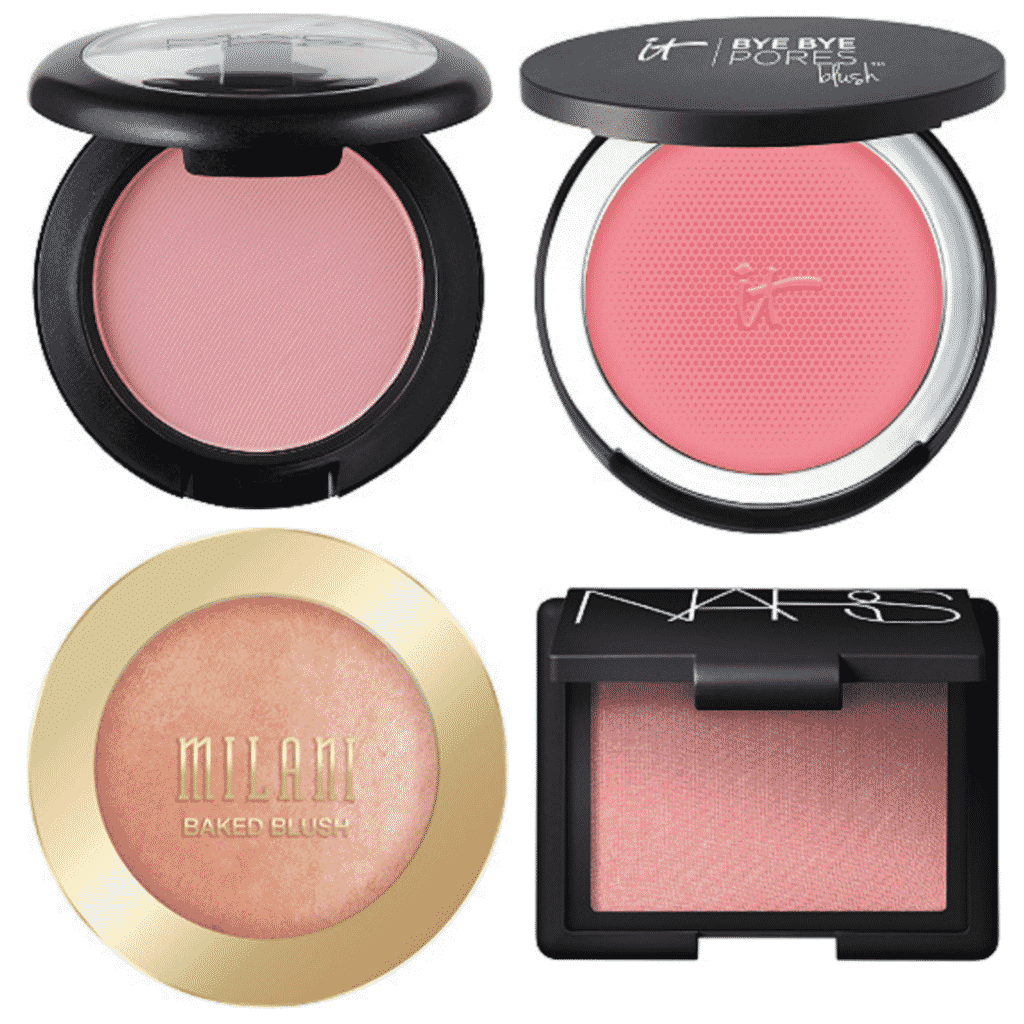 From left to right: Mac Powder – Ulta, Milani Baked – Ulta, IT Cosmetics Bye Bye Pores – Ulta, Nars Orgasm – Ulta
Blush will give you a natural glow; it's key to the no-makeup look.
Make sure you pick a blush that isn't too overpowering and that works well with your skin tone. The goal is to look rosy and natural.
Product #4: Lip Gloss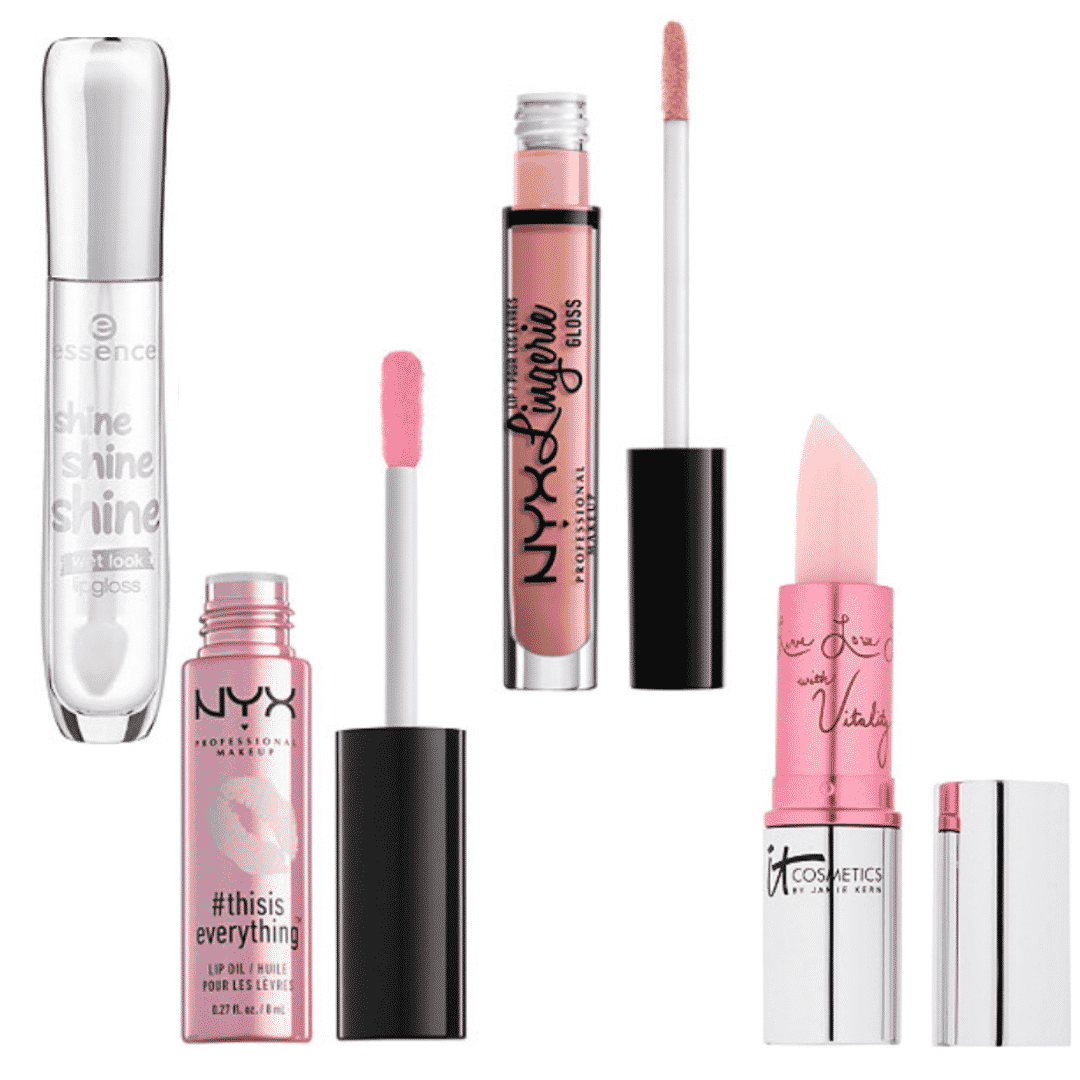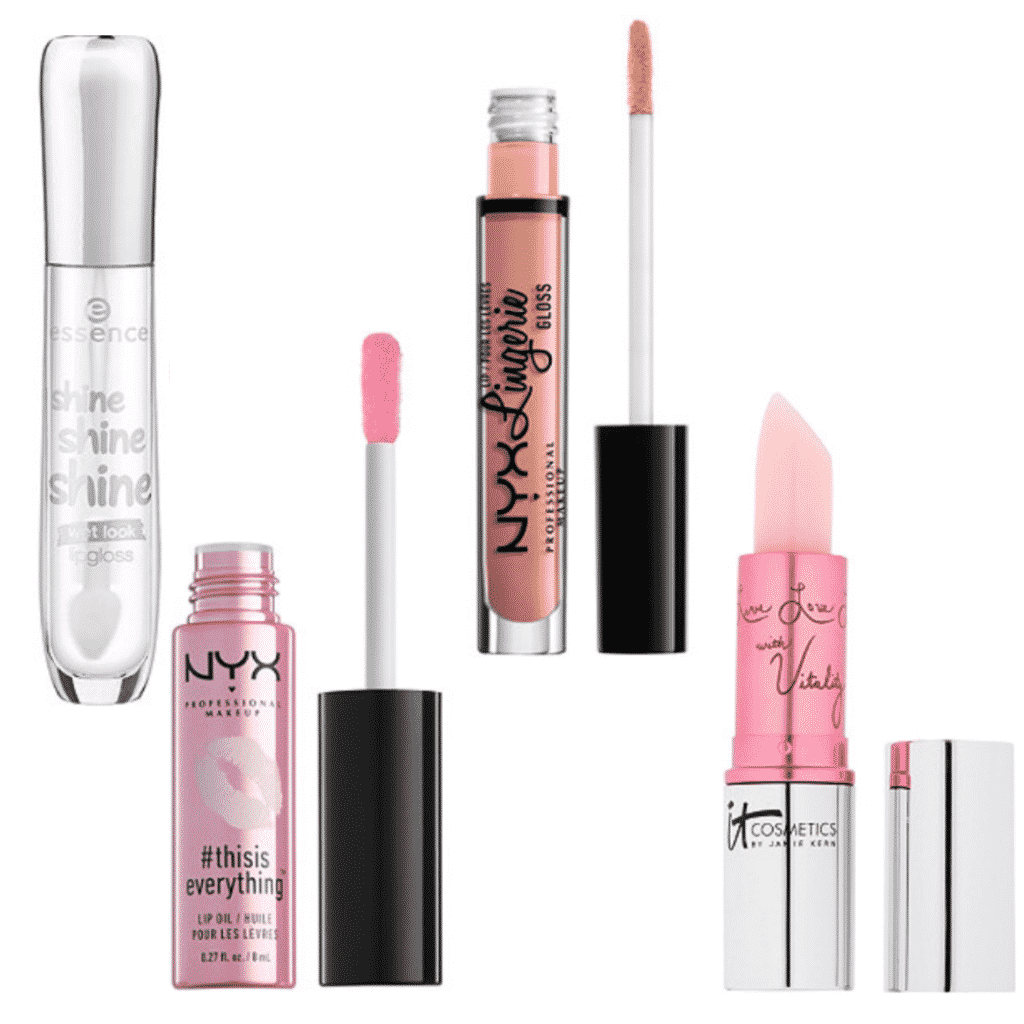 From left to right: Essence Sine Shine Shine – Ulta, NYX #thisiseverything – Ulta, NYX Lingerie – Ulta, IT Cosmetics Vitality 4-in-1 Reviver – Ulta
Since we are using more natural looking products for the rest of the face, you can polish up your "no-makeup" look by adding your favorite lip gloss! Try one that is either colorless or a natural lip color like one of these.
It can be hard to find a lip gloss that is hydrating and not sticky, so I've shared my favorites in that category. One of these lip oils or glosses should work great for you!
Product #5: Clear Mascara and Eyebrow Gel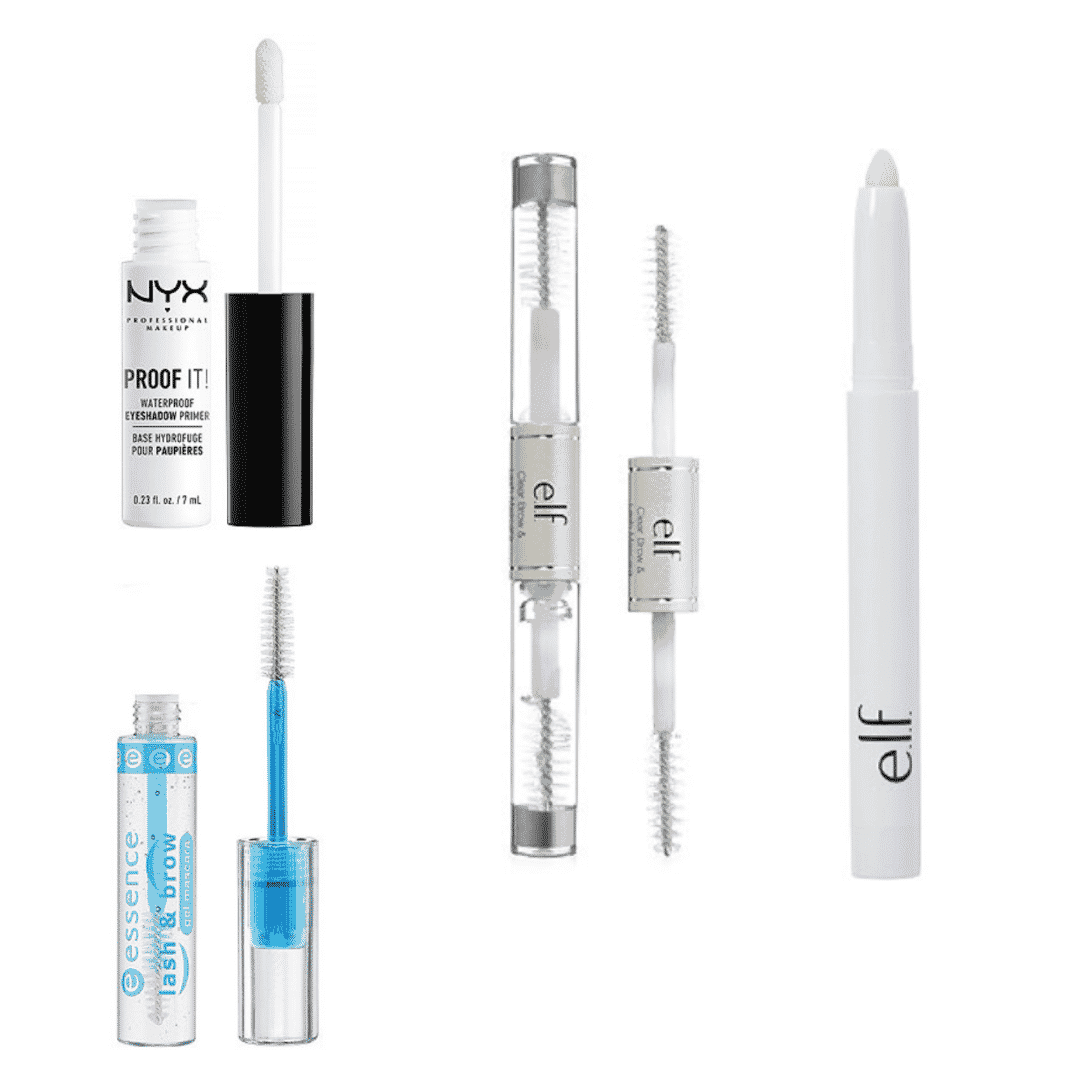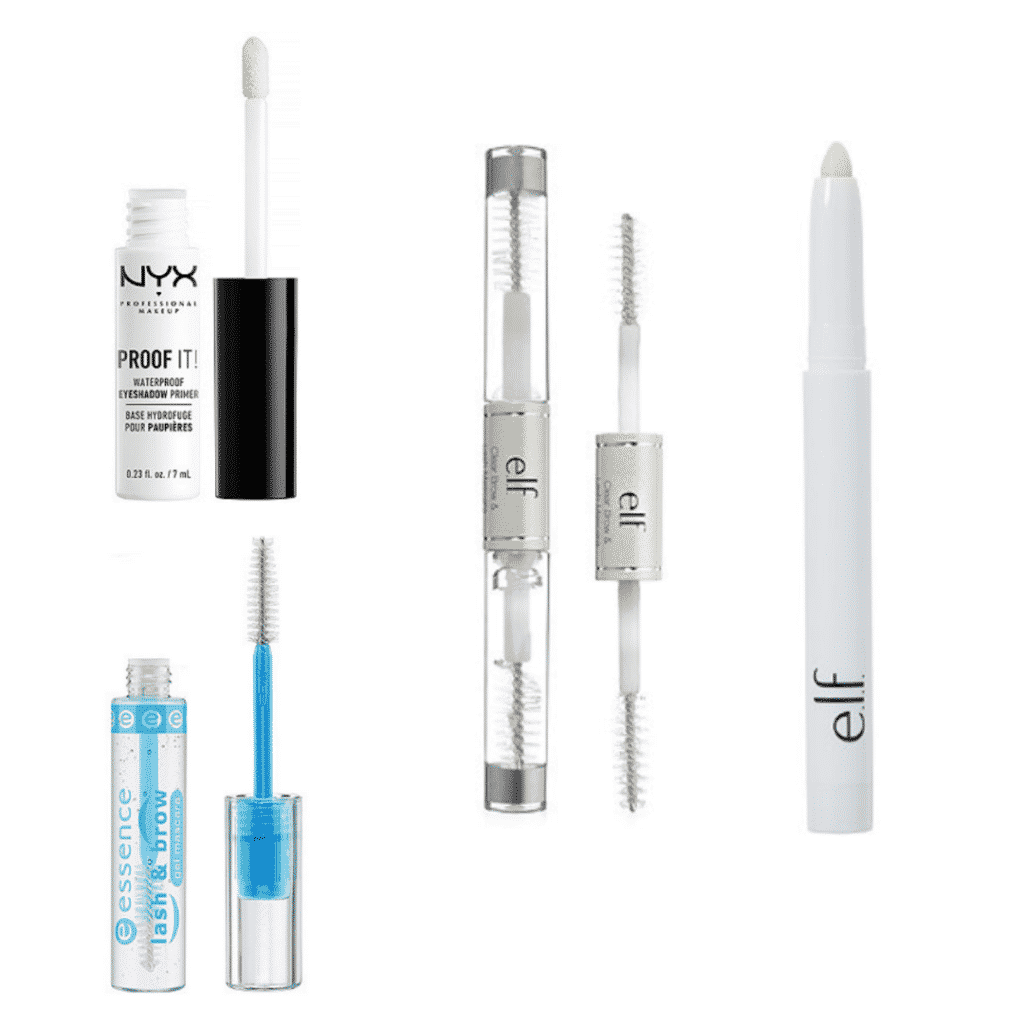 From left to right: NYX Eyebrow Primer – Ulta, Essence Lash and Brow Mascara – Ulta, Elf Lash and Brow Mascara – Ulta, Elf Brow Primer – Ulta
Now it's time for your eyes! To finish, set your eyebrows and eyelashes with a clear product.
Personally, I need something on my lashes to be able feel like I can really face the day. These products are great because they are clear, meaning they give the illusion that you just have perfectly groomed lashes and brows!
*Bonus: Skin Perfector*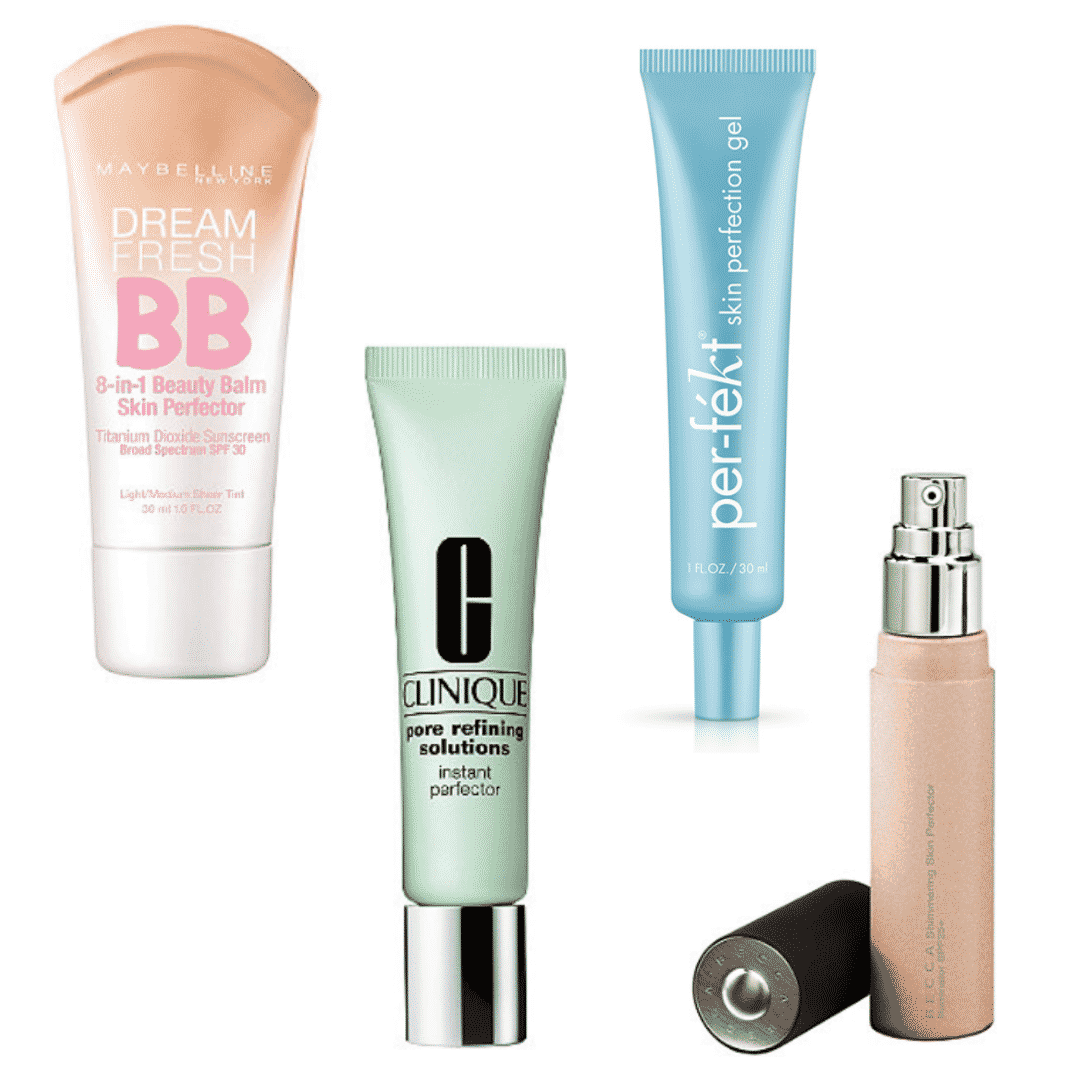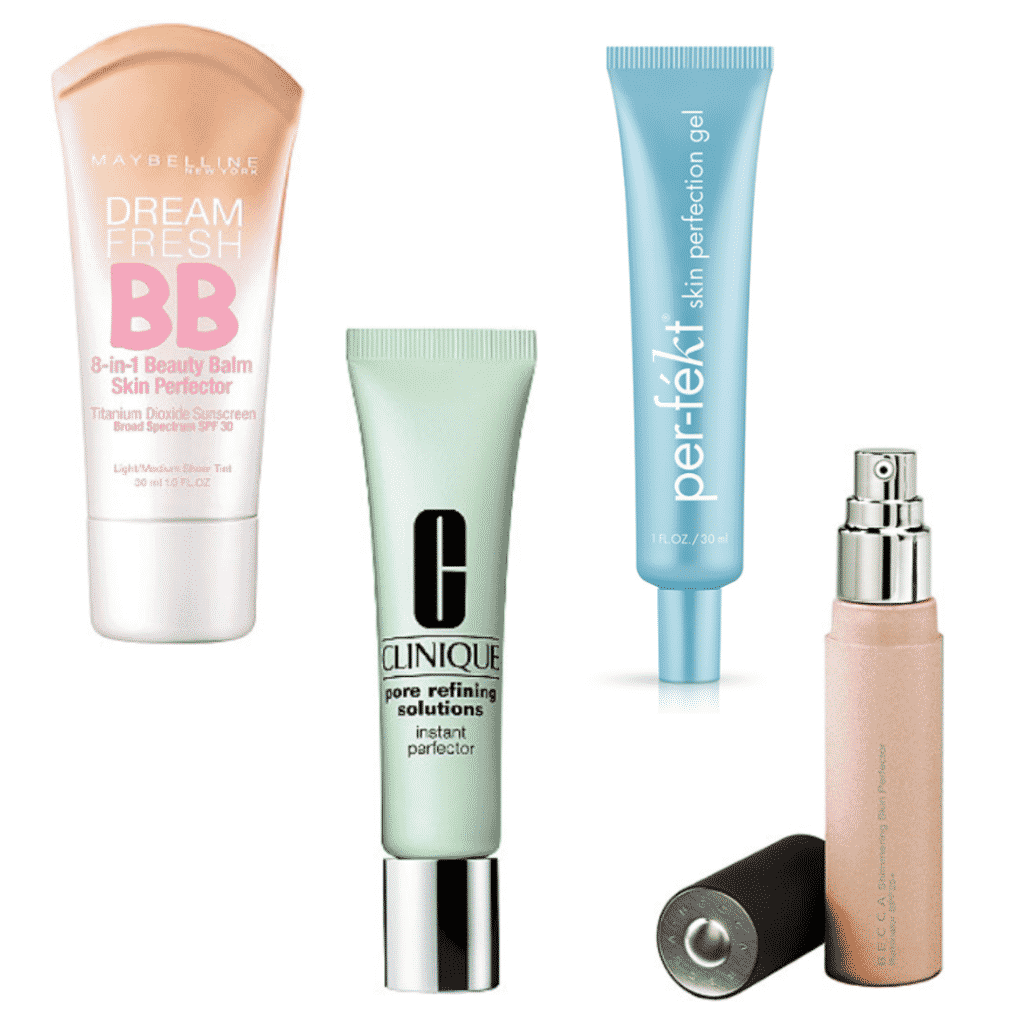 From left to right: Maybelline Dream Fresh BB Skin Perfector – Ulta, Clinique Instant Perfector – Ulta, Per-fekt Skin Perfection Gel – Dermstore, Becca Shimmering Skin Perfector – Ulta
If you are feeling nervous about wearing less coverage, one tip is to try a skin perfector! These type of products smooth out your skin and make it feel SO soft.
You can find them without any colors or tints so that your natural skin tone can shine through. Adding a skin perfector will help you ease into going makeup-less.
Well there you have it, your "no-makeup" makeup look!
Have you tried any of these products? Are there any "no-makeup" products that you love? I'd love to hear from you in the comments below!