Who hasn't heard some guy say he "prefers girls with no makeup?" Well, first of all, we're not interested in what you prefer. Secondly, anyone who wears makeup knows that the "no makeup" look is actually a makeup skill that must be mastered.
No one just wakes up like that, no matter what the movies say.
Let me first just say that putting on makeup is time consuming and if you'd rather not bother, your actual no makeup look is beautiful as is!
But if you do want to learn to master the "no makeup makeup" look, keep on reading.
In my book, putting on makeup is a relaxing time to focus on yourself, and to highlight what already makes you beautiful. Now, I like throwing on some glitter on my eyelids and a rouge lipstick on occasion just like the next girl. But these days, I'm all about the natural look.
This past year at home, I realized I tended to use the same products over and over again, and that most of the things taking up space in my bathroom had long gone past their expiration date.
(Pro tip: Check the batch number on your products to find out if they're expired!)
Since decluttering my bathroom (Marie Kondo would be proud) I find myself with the same few products, which I now always use before they expire. I mean, I don't know why I ever needed 3 different concealers.
By sticking to a "no makeup, makeup look" I spend less money, I travel lighter, and I've gotten a lot better and faster at doing my makeup, because I know my few products so much better.
And this trend of natural makeup is picking up everywhere.
You might have heard of a few controversies surrounding celebrity makeup brands by public figures who don't seemingly wear a lot of makeup. But I'd like to defend their choices because the fact that people can't tell they're wearing makeup is proof of their skill in applying natural-looking makeup.
Now, I haven't tried most of those brands yet, but I've heard Rare by Selena Gomez is high quality and perfect for the natural makeup look.
If you're trying to perfect the natural makeup look, there's something you should keep in mind: it's all about what will heighten your beauty. Which means you'll only get better with time as you continuously discover other features of yours to highlight.
And without further ado, here are the must have products and tricks for the no makeup, makeup look:
Priming
After you've cleansed and hydrated your face, you must prime. There's nothing natural about runny, creasy makeup.
I suggest waiting 2 mins after you've done your skincare routine to prime your face so you can let your products sink in. Then apply your primer.
My personal favorites are either Too Faced Hangover Primer or Fenty's Pro Filt'r Instant Retouch Primer.
If you want a more matte look, check out Fenty's Pro Filt'r Mattifying Primer.
An added personal favorite of mine is First Aid Beauty's Eye Duty Triple Remedy, which is like a primer for under your eyes that always softens the look of my circles, which means I wear less concealer!
Before going on to do your makeup, wait another two minutes to let your primer sit.
Face
I have always been a devout fan of liquid foundation, but one of my friends converted me to the powder cult with one particular brand: Bare Minerals.
Bare Minerals barePro gives me a less shiny look while still working with my complexion to keep my skin breathing.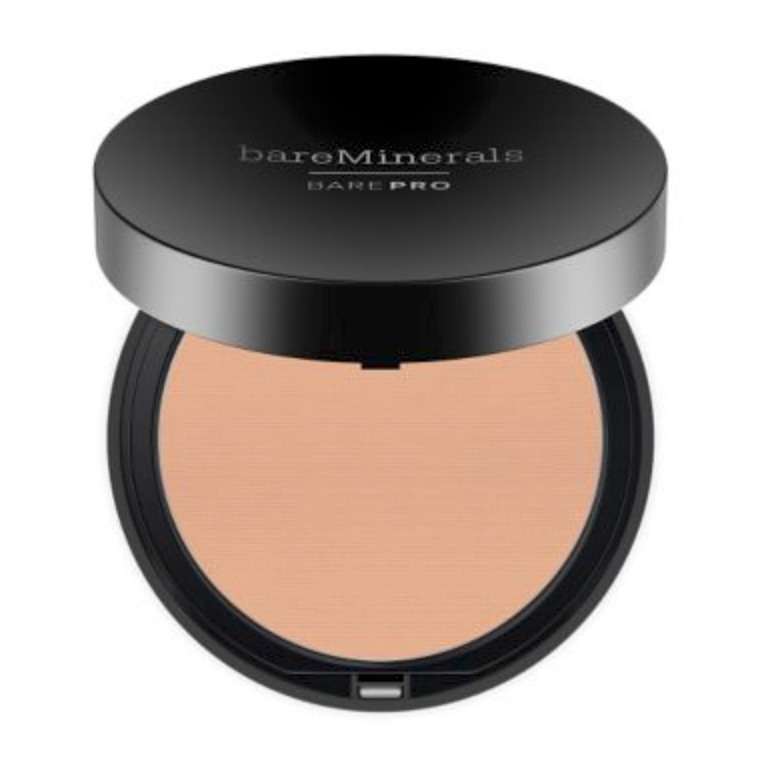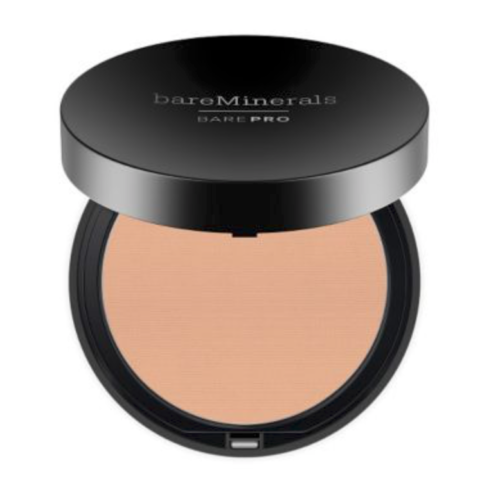 Then I use Benefit's Hoola Matte Bronzer all around my face, careful not to put too much makeup on, but just trying to match my skin in the rest of my body.
Layer on ever so slightly under your cheekbones for a little contour.
Makeup secret: grab a smaller brush and use that bronzer lightly on your eyelids for a bronzed effect.
Then comes your concealer.
I used Nars Radiant Creamy Concealer for many years and loved it, I now mostly use Yves Saint Laurent Touché Eclat High Cover Radiant Under Eye Concealer. I find it's better for a natural look.
I dab it under my eyes, in the inner corner of my eyes, a bit on my forehead, even less on my nose bridge and nose tip, and a little on my chin.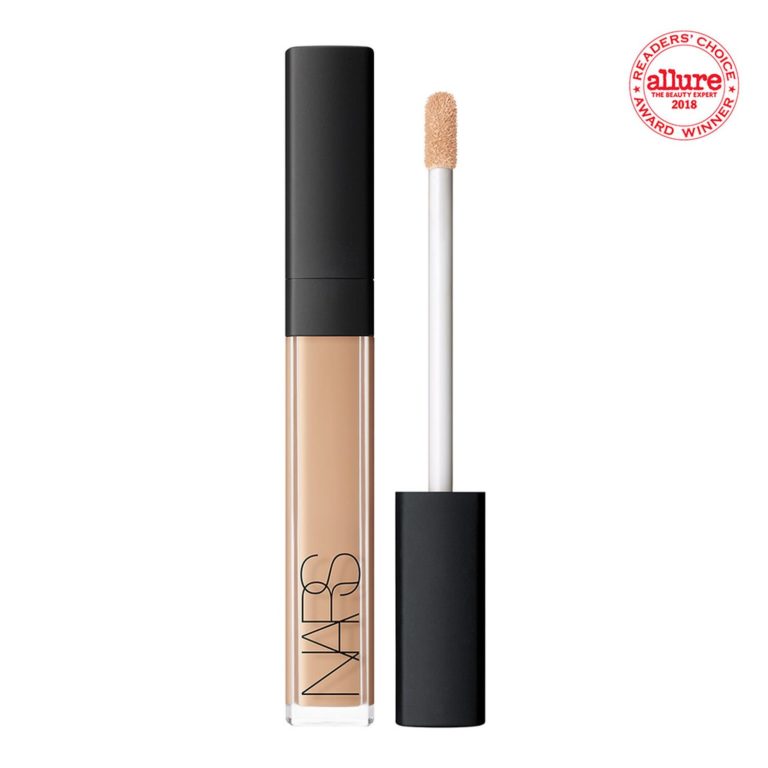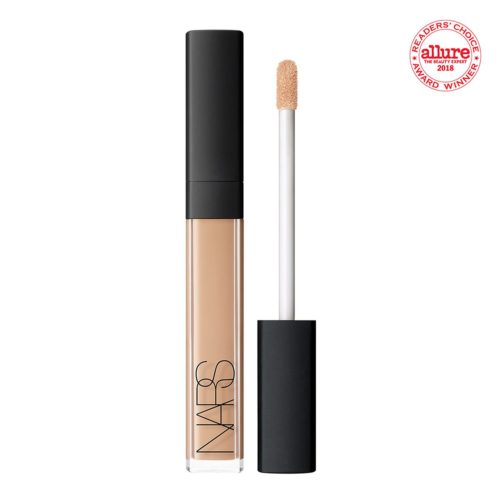 After blending everything in, I use my trusted Revlon Powder Blush in Naughty Nude, a makeup product I learned about from my mom, and I lightly pat it on my cheeks and over my nose.
Putting your blush on like this will give you a natural blushing look and add a bit of color.
I then take that blush and a new brush and lightly dab it on my eyelids, creating a natural eyeshadow look.
Eyes
While we've added bronzer and blush to our eyelids, now comes the real eye products.
I've always struggled with mascara clumping together, which doesn't really scream natural. But I've found that adding some Jojoba oil at night to my eyelashes as well as using a primer really helps.
L'Oreal's Lash Paradise Primer is literally my paradise, I can't believe I ever lived without it.
I then use my Too Faced Better Than Sex Mascara, which is true to its name, with a focus on bringing out the mascara to the outer corners of my eye.
I then finish off my eyes my combing through my eyebrows and then lightly covering it with my Benefit Gimme Brow+ Tinted Volumizing Eyebrow gel.
This product creates the TikTok worthy natural combed upwards eyebrow look, without having to have your brows laminated.
Lips
While I usually finish it off with some Vaseline, a nude lipstick like Mac's Matte Lipstick in Yash, will also give you a natural look.
Find a nude that works for your skin tone, because nude isn't a color, it's a tone that matches your lips.
And with that your natural self-shines through your makeup.
It may seem like a lot of steps, but I can honestly bang this out in less that 10 minutes really. By no means am I a professional makeup artist, I just use these products in this routine repeatedly.
Now you can either get some new products or try some that you already have at home to perfect your own version of the no makeup, makeup look.
What is your favorite makeup secret?
What are your favorite makeup products? What products do you not like? Let me know if you have any vegan or natural alternatives to the products above!