Sweater vests have been all the rage lately, but they can be tricky to craft into stylish outfits!
Celebrities and influencers have been wearing them and they manage to pull them off… so, you can too!
The good news is there are plenty of affordable brands selling trendy styles in various colors, prints, and fabrics. Some are classic and some are updated with cropped cuts and funky patterns.
You can also find authentic and vintage sweater vests at your local thrift stores, consignment shops, and on resale apps. Plus, thrifting is a great way to be more sustainable and eco-friendly.
Outfit Inspiration
Sweater Vest Outfit #1 – Paired With a Skirt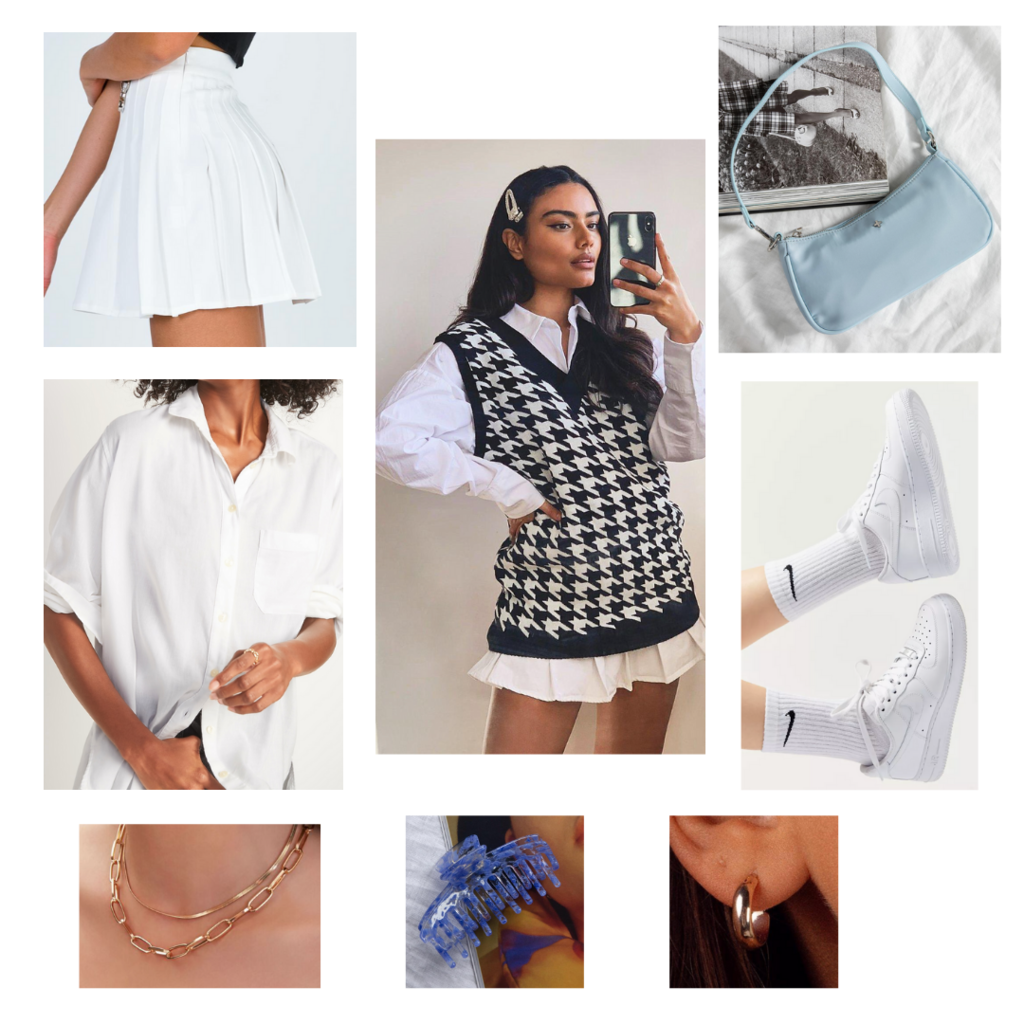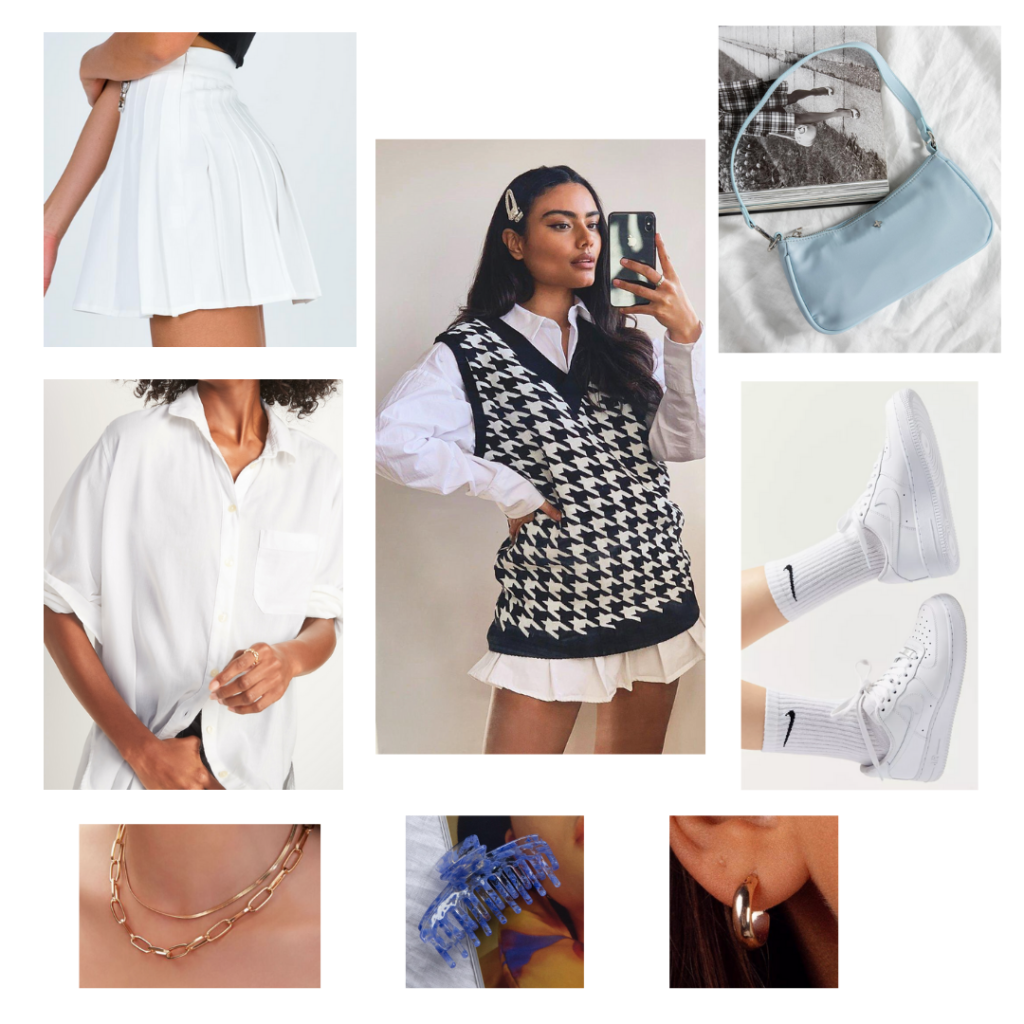 Products:
My favorite way to wear a sweater vest is to pair it with a skirt. For this classic look, opt for an oversized sweater vest with a white tennis skirt.
Reach for a white button-down underneath the vest and add some white sneakers with matching crew socks.
I added a baby blue shoulder bag, claw hair clip, gold mini hoop earrings, and a layered chain necklace to accessorize.
Sweater Vest Outfit #2 – Paired With Mom Jeans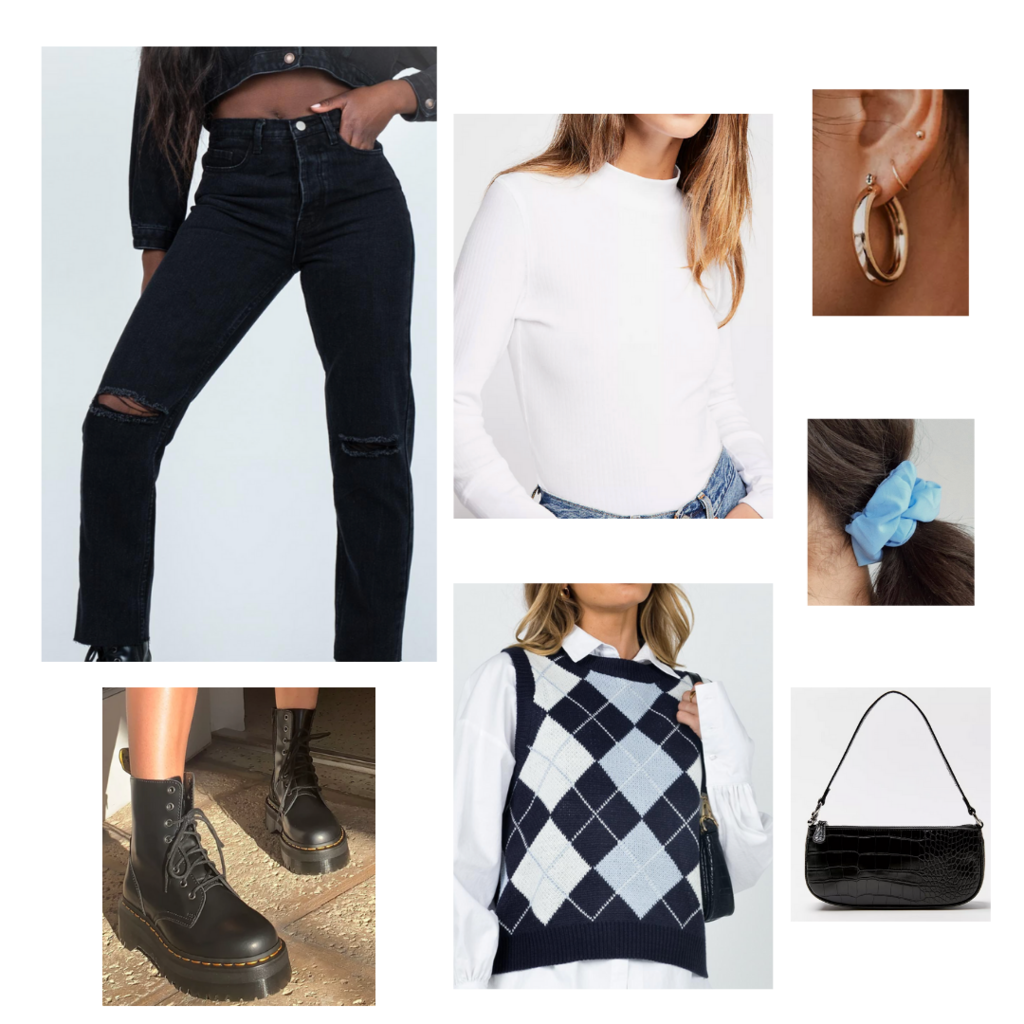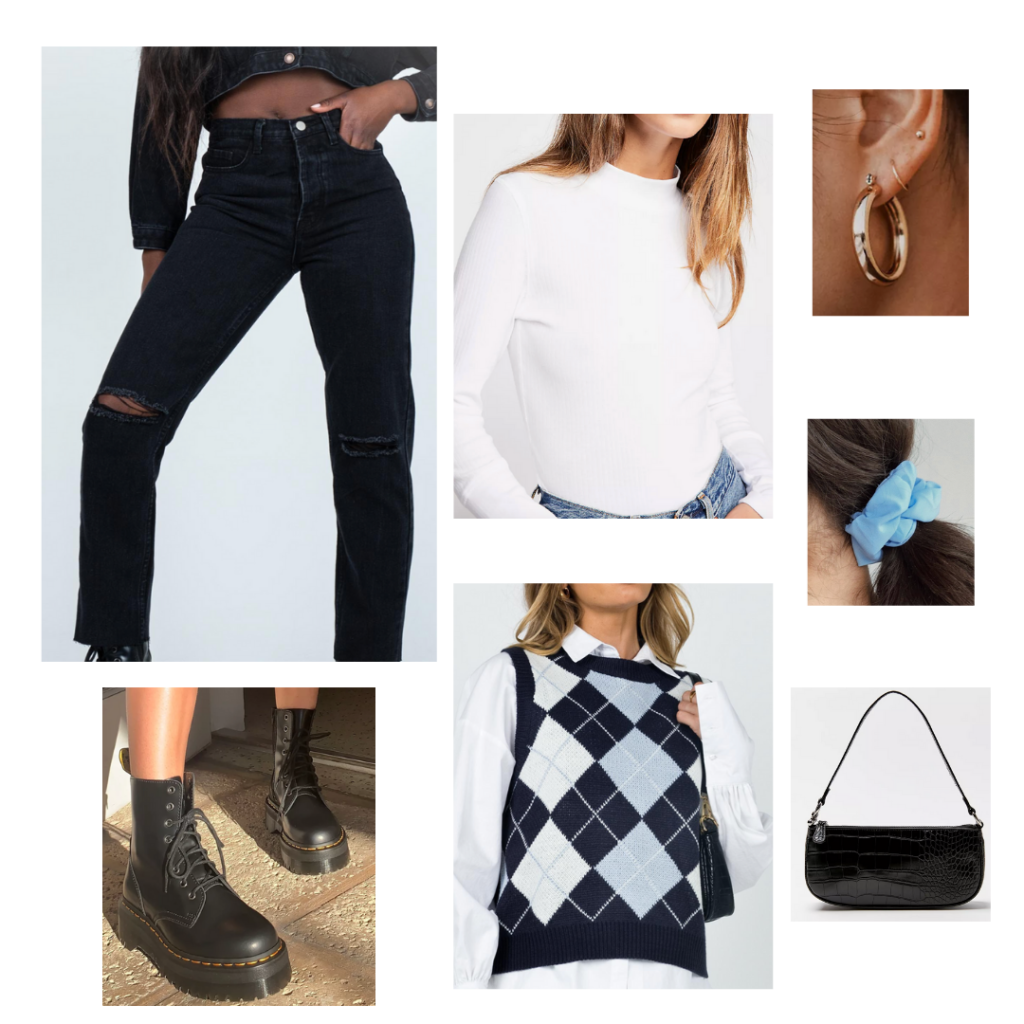 Products:
Argyle-printed vests are a super cute take on the classic trend and lately they have been seen everywhere.
I paired an oversized blue one with black, ripped mom jeans. You can either wear the sweater vest alone or with a white mock neck long sleeve underneath for extra warmth.
Also Read: How to Wear Mom Jeans: The Best Cute & Comfortable Outfit Ideas
To top it off, I added some chunky gold hoops, a matching scrunchie, and a black mini shoulder bag.
Add some Doc Martens to finish you're all set!
Sweater Vest Outfit #3 – Paired With White Sneakers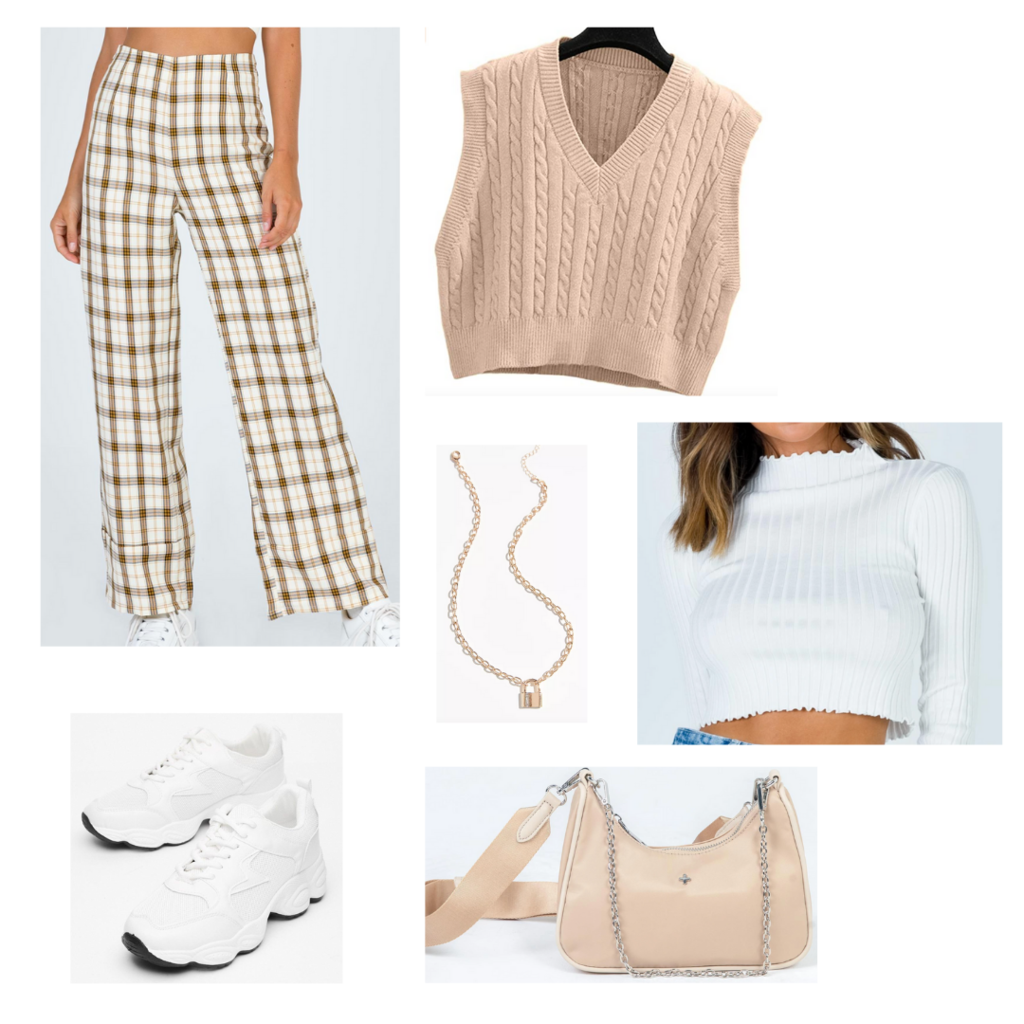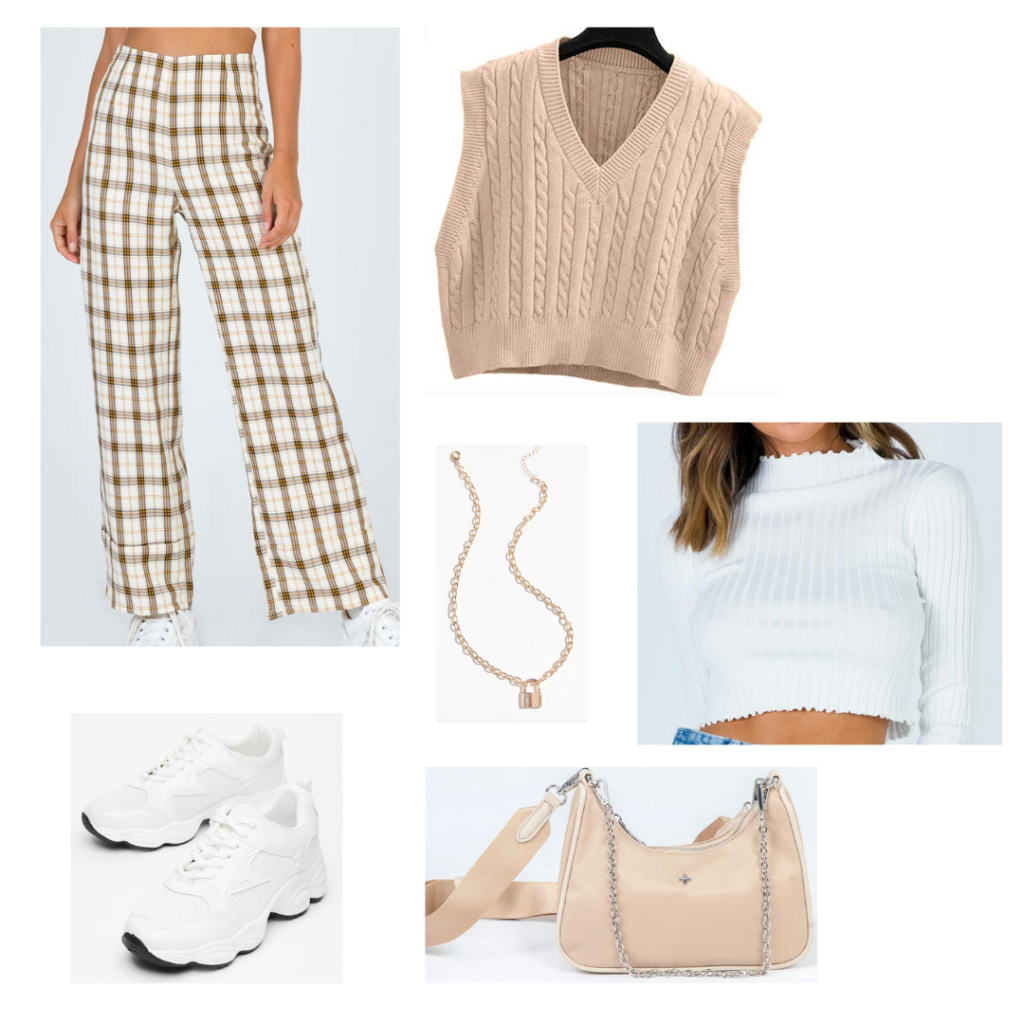 Products:
This look features a cropped sweater vest in nude. I paired it with these fun, high-waisted wide-leg pants. The sweater vest could be worn on its own or with this ribbed, mock neck top for layering.
Then, I paired the look with some chunky white sneakers for some extra height and a nude crossbody bag.
For accessories, this gold lock chain necklace is the added touch you need.
Sweater Vest Outfit #4 – Paired With a Cropped Tee and Mom Jeans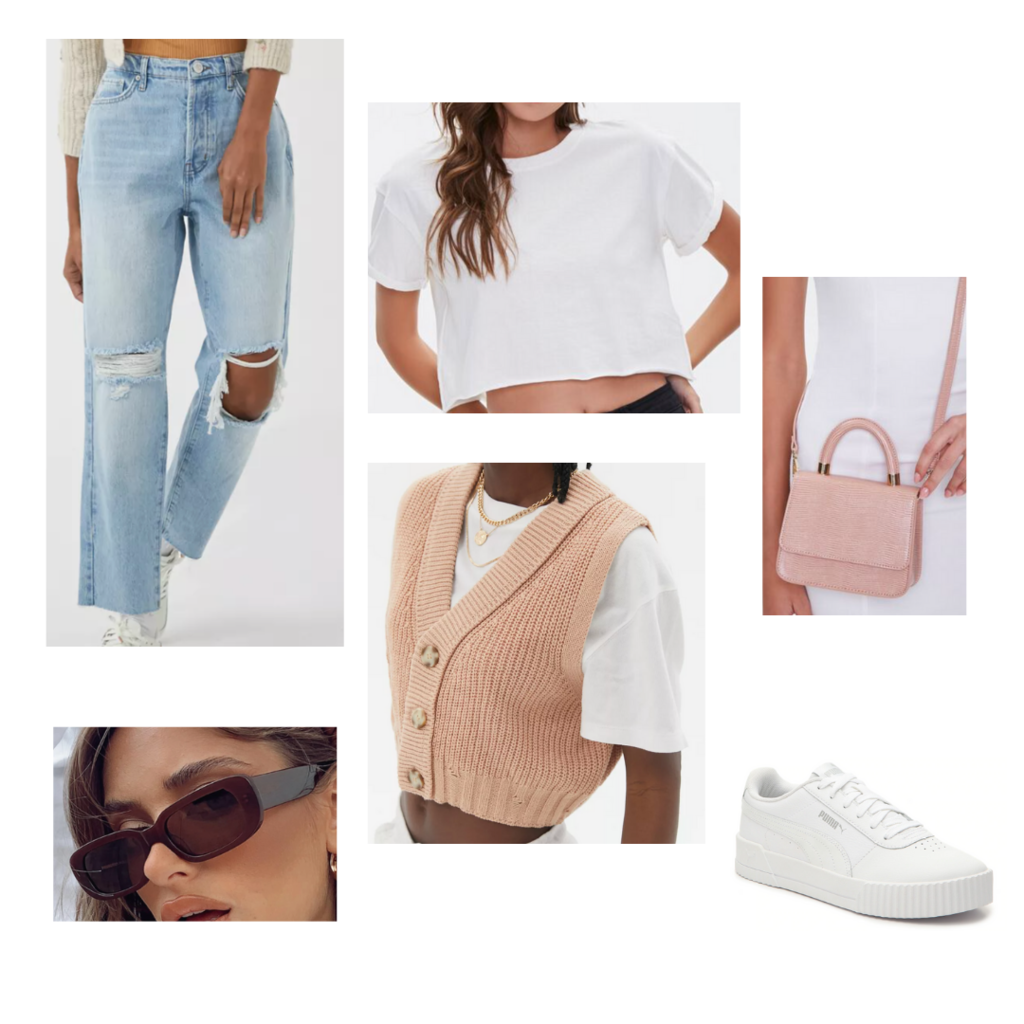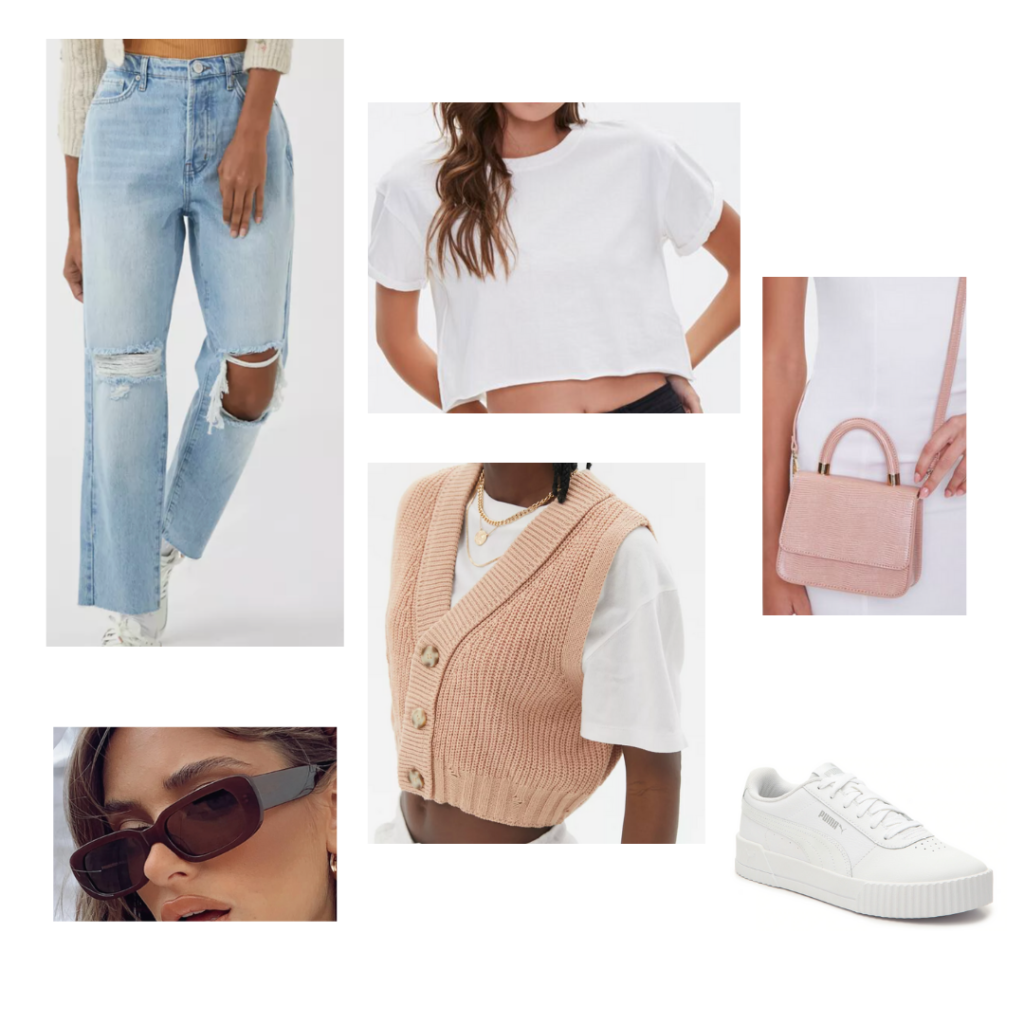 Products
Button-up sweater vests are a very fun take. This cropped version is in a very on-trend shade of peach.
I paired a white cropped tee underneath for layering and matched it with these high-waisted, light-wash mom jeans.
For shoes, these little white sneakers are classics that add that casual vibe. With a mini crossbody bag and these brown square sunnies, you're all set!
Sweater Vest Outfit #5 – Paired With a Shirt Dress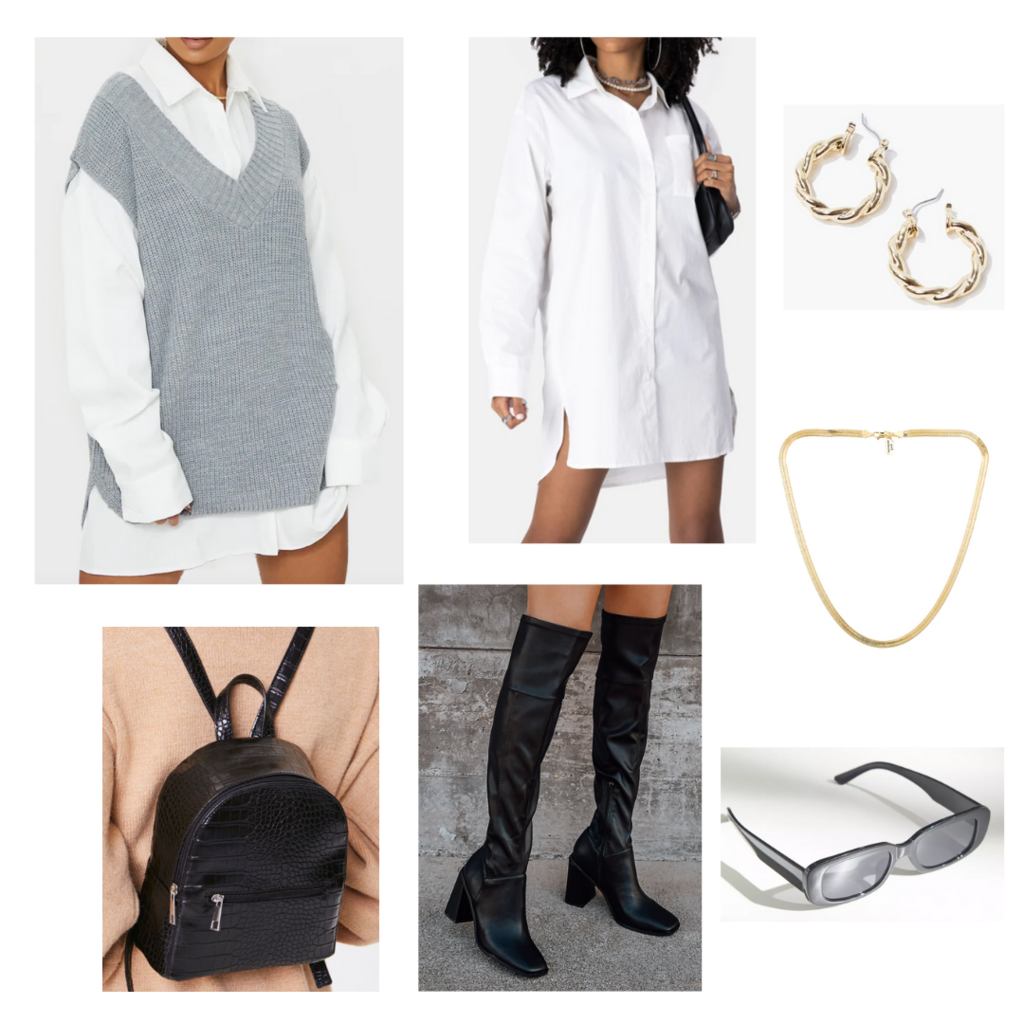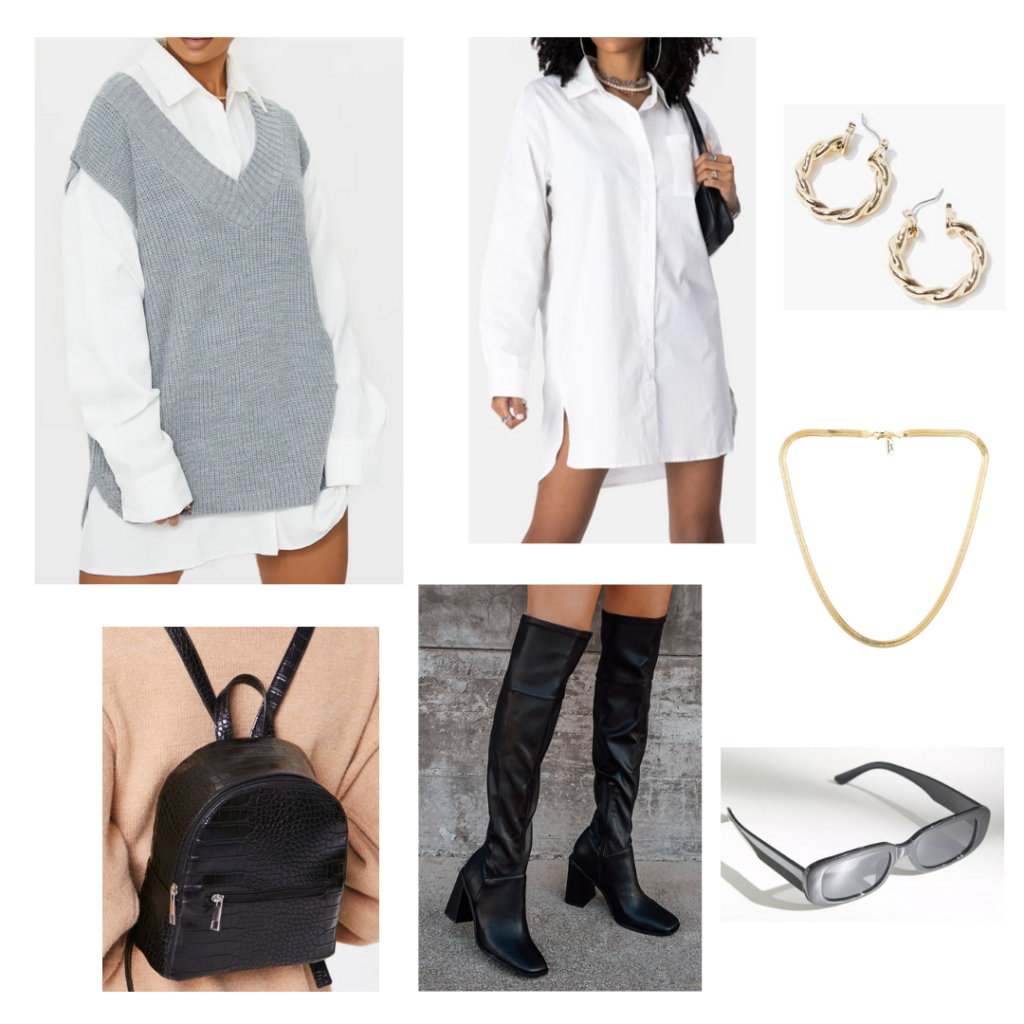 Products:
This last outfit is perfect for transitioning from winter to spring.
Pair an oversized sweater vest with a button-down shirt dress. To achieve a total #OOTD, make sure the vest is big enough to fit like a dress too.
I added some knee-high black boots and a snakeskin mini backpack instead of the traditional purse.
Add a thin chain necklace, square sunglasses, and gold earrings.
Shopping Guide
As a bonus, here are ten affordable sweater vest options to create your street style masterpiece.
1. Oversized & Cream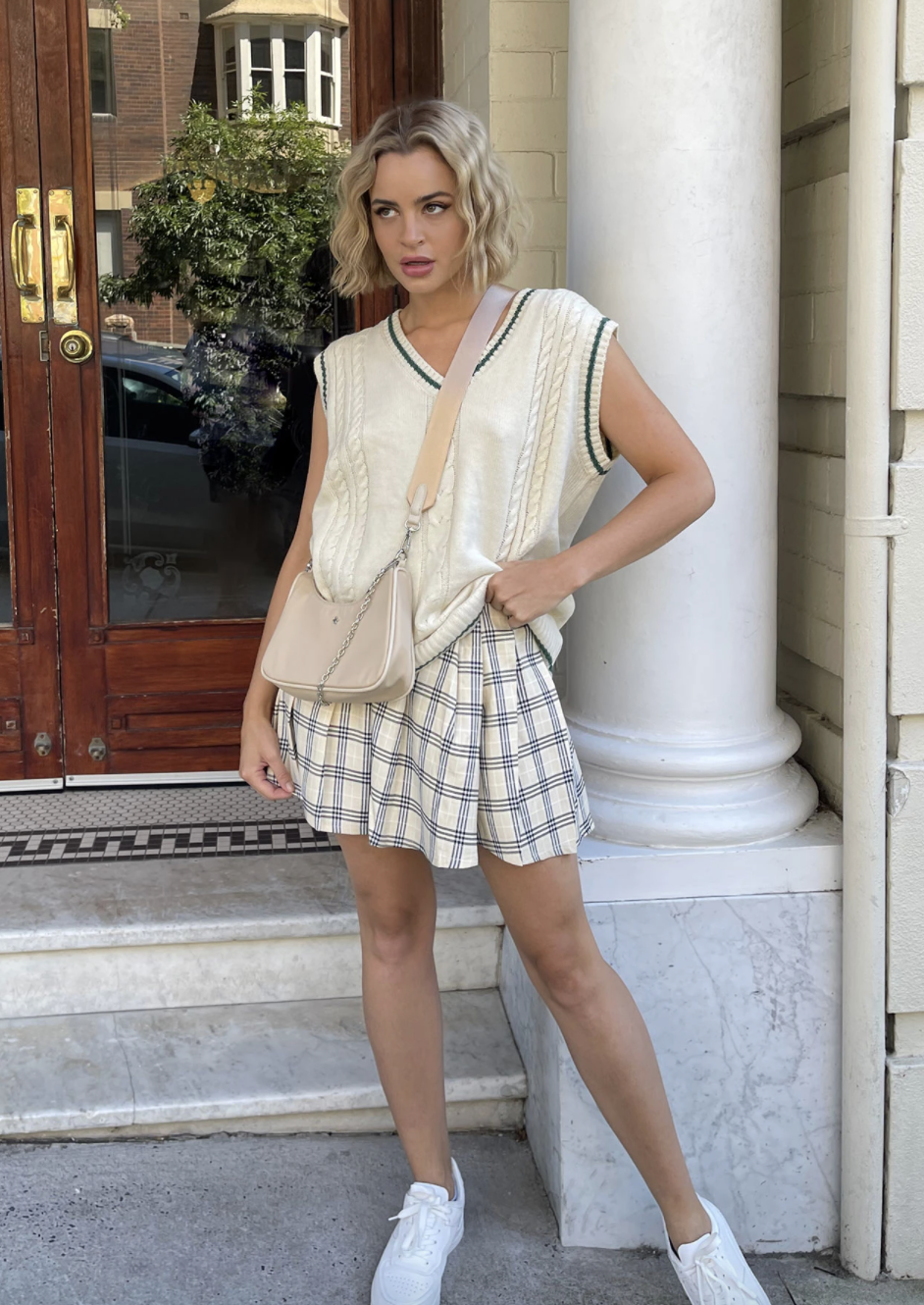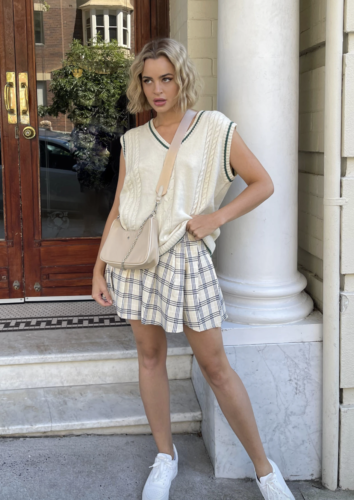 This sweater vest is giving us total varsity vibes… just think of all the fun outfits you could create with it! It is oversized, cableknit perfection.
2. Brown Argyle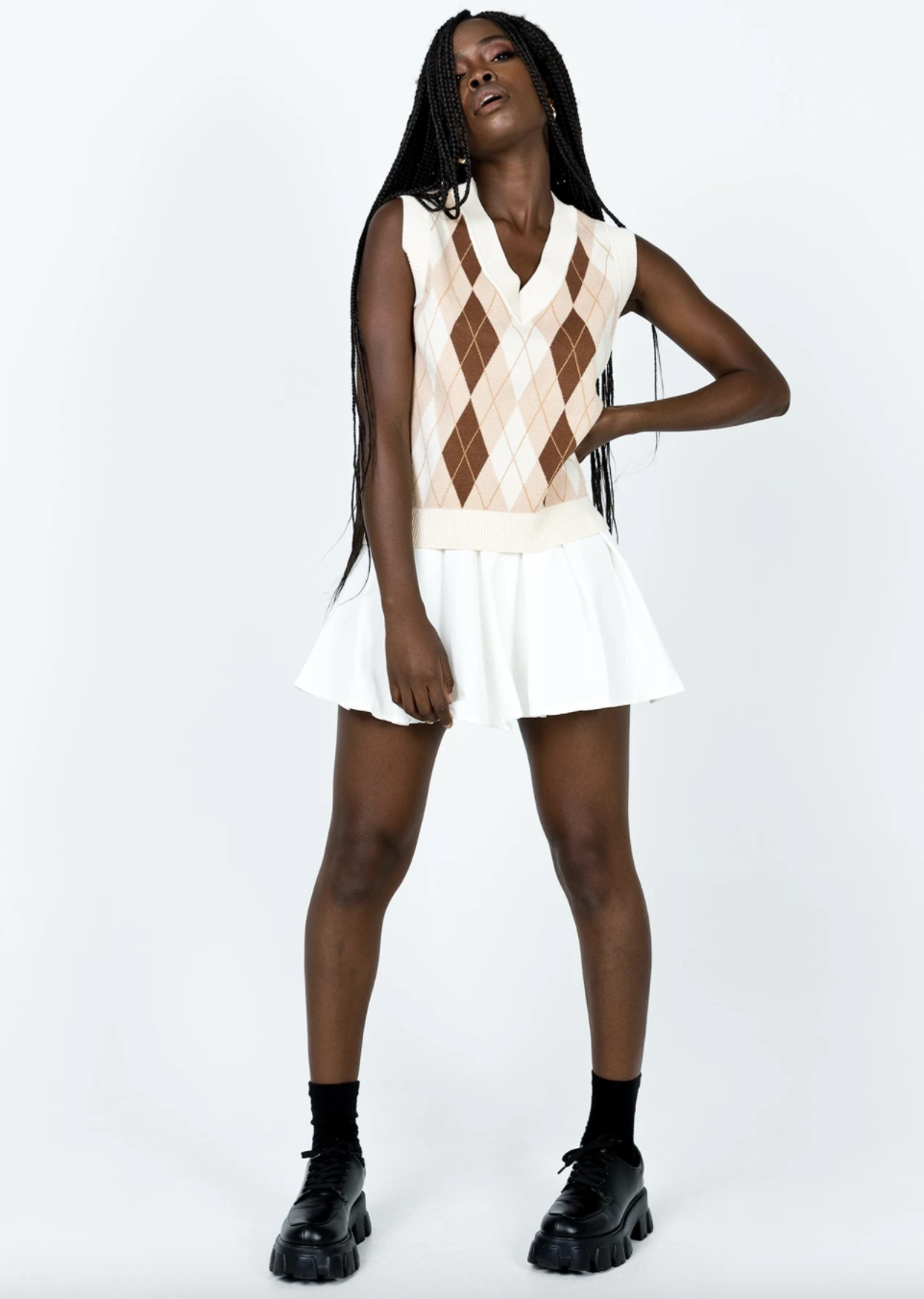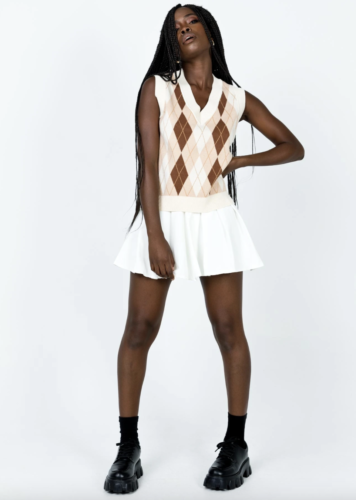 This classic, argyle sweater vest is in shades of tan and brown. You can't go wrong with this one!
3. Blue Cable Knit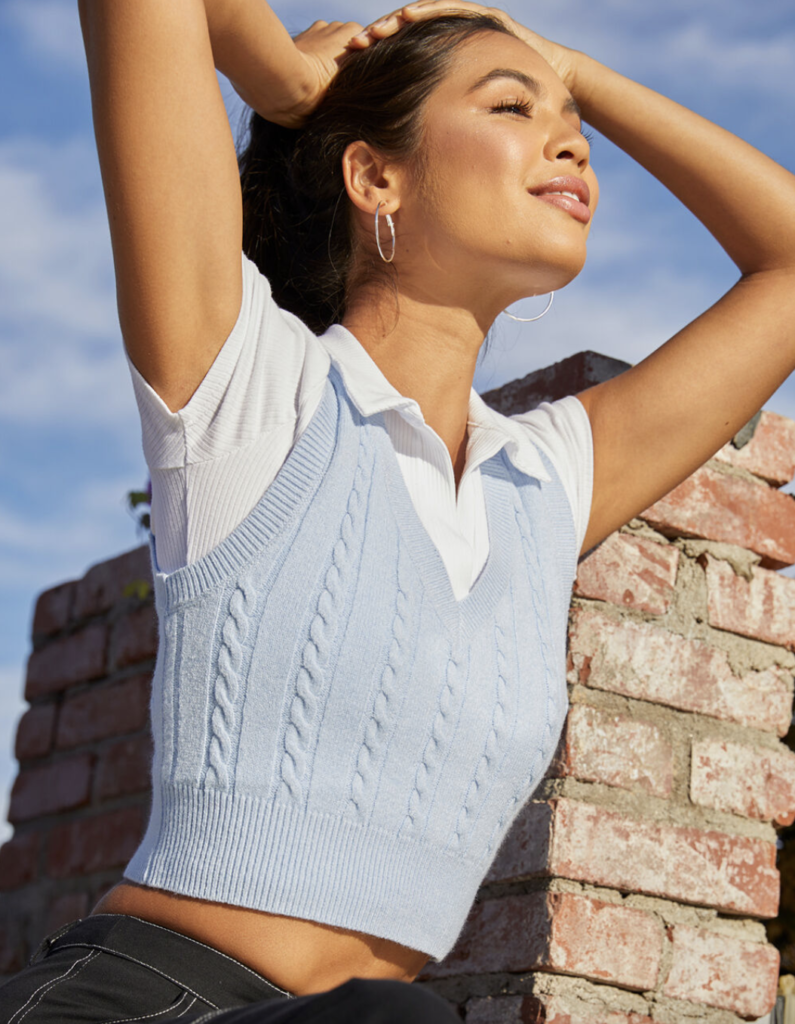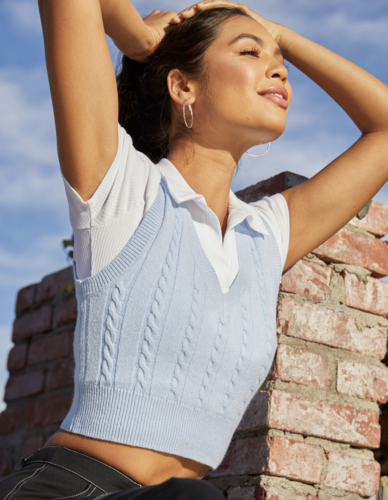 This sweater vest would be a little too bland without the cropped cut. Because it's a shorter version, we love it.
4. Cropped & Pink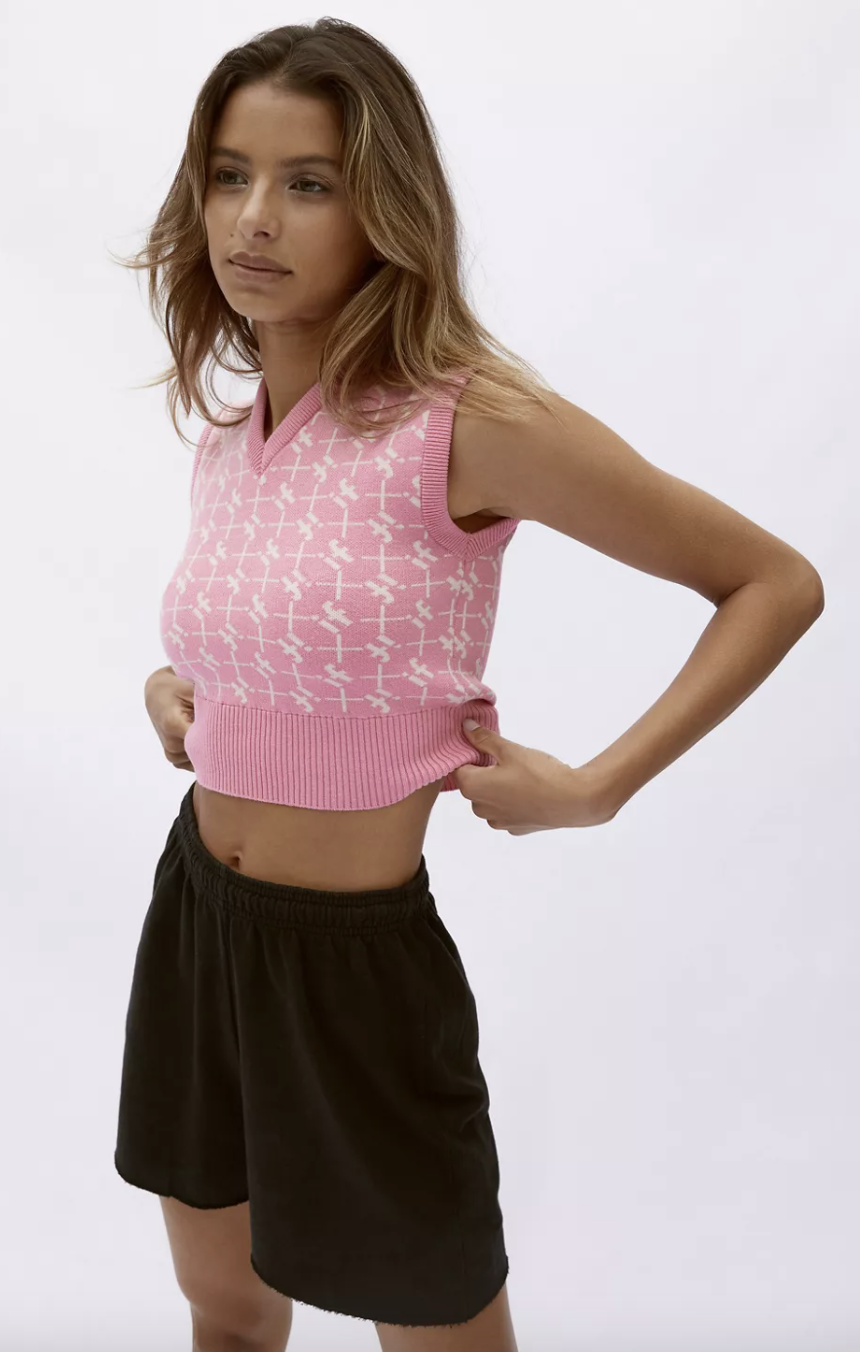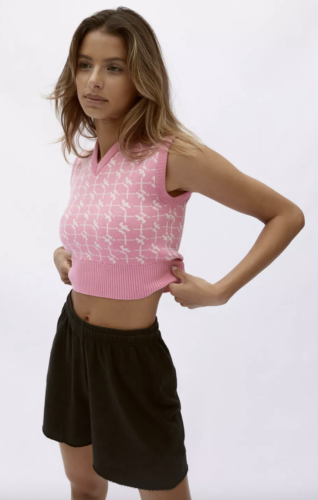 Some of the most fun types of sweater vests have bold colors and patterns, like this one! This baby pink style is sure to turn heads.
5. Baby Blue Plaid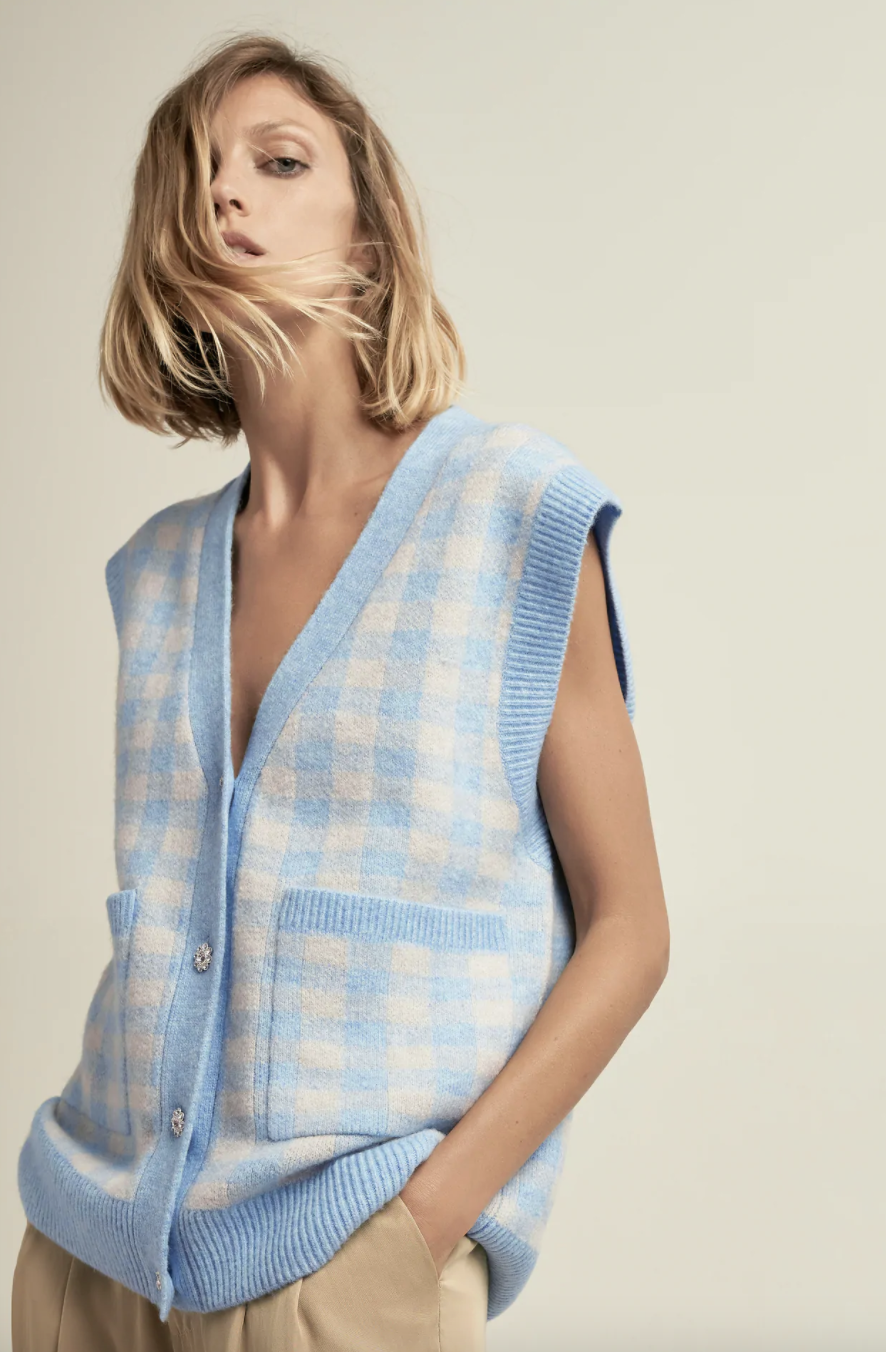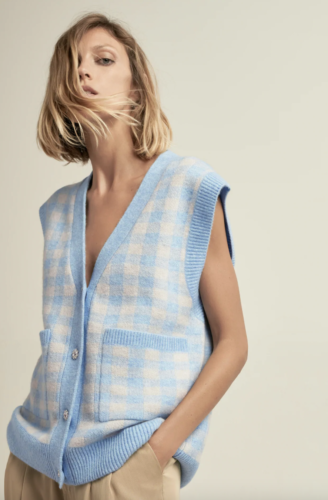 This version is… very, grandpa, but stylish. The oversized fit will be ultra-versatile for several outfits, and we love a sweater vest that buttons up the front.
6. Hot Pink & Orange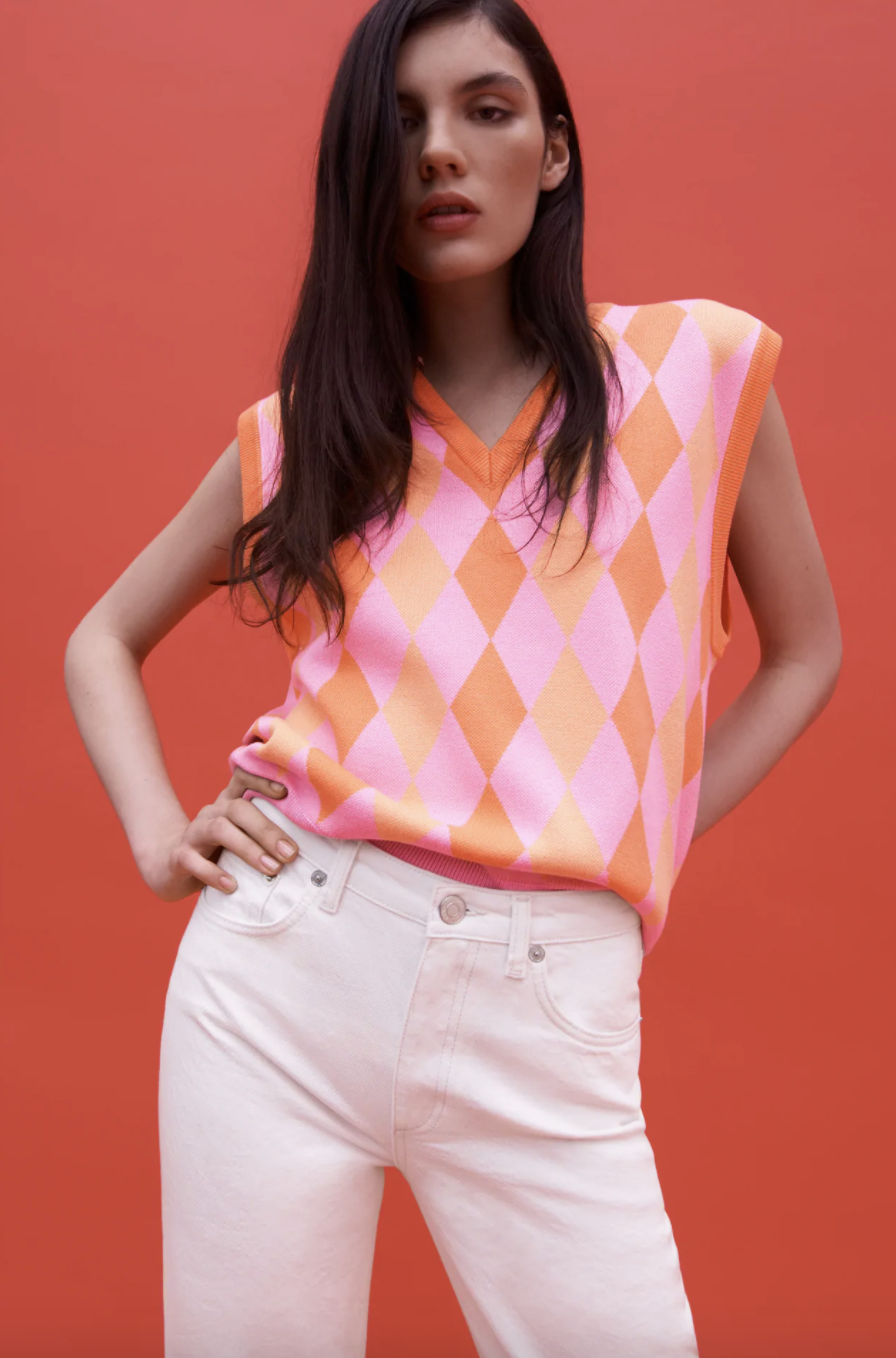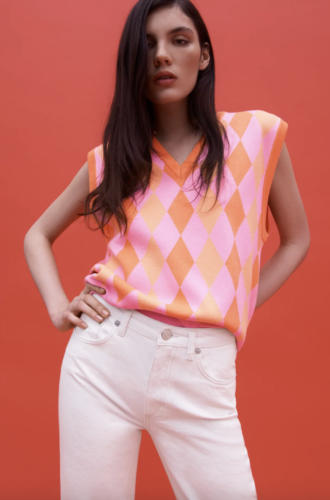 One of our favorite color combinations is hot pink and fluorescent orange. On an argyle sweater vest, this combo is simply perfection.
7. Brown Varsity Stripe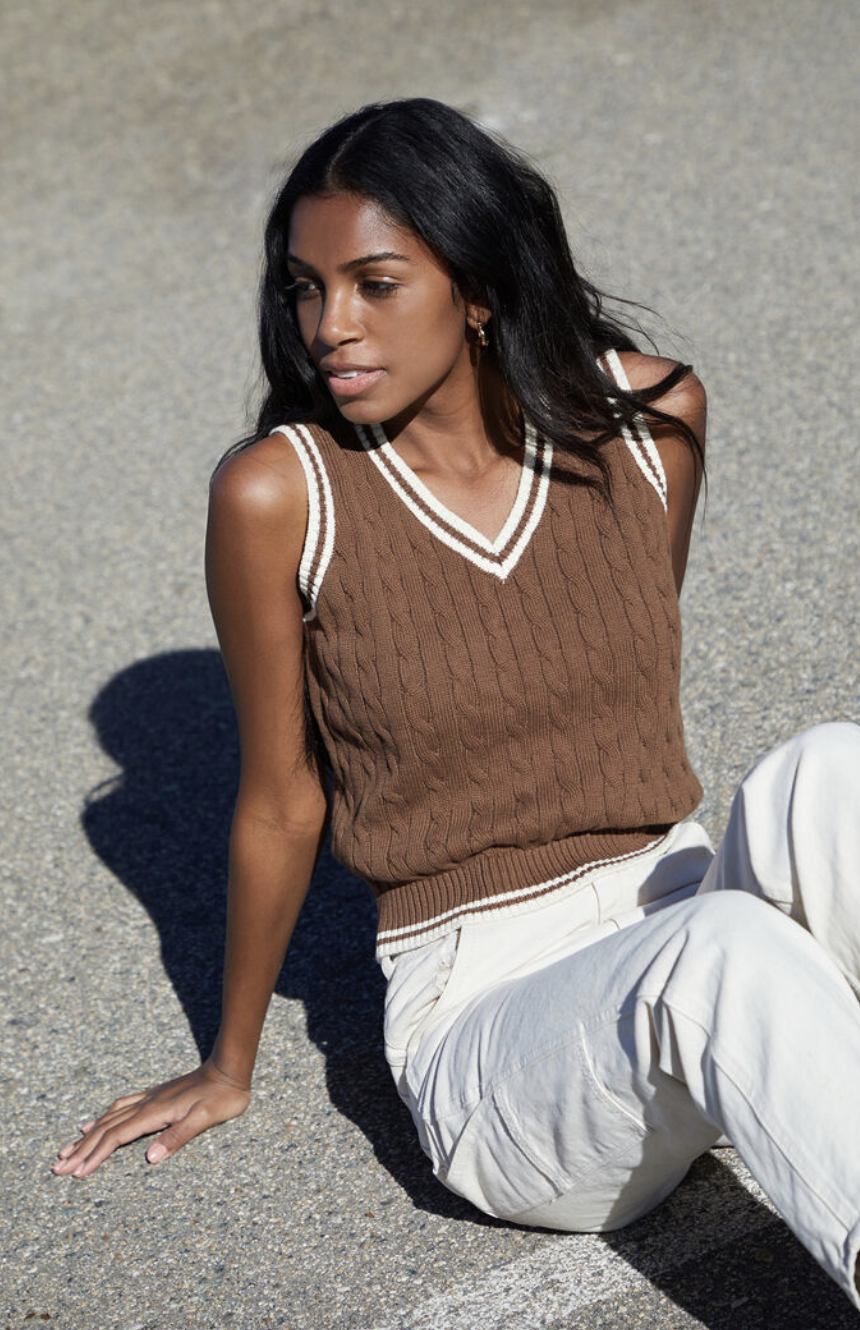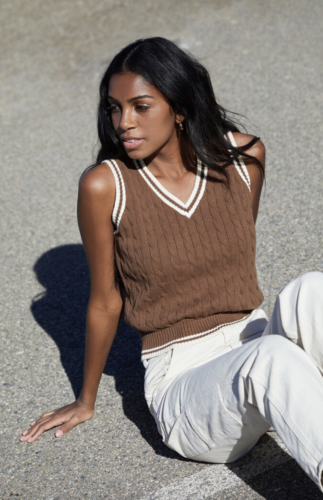 This deep brown, sporty sweater vest is a style we could see ourselves wearing in several different outfits. From skirts to baggy denim, we would pair this version with everything!
8. Oversized & Taupe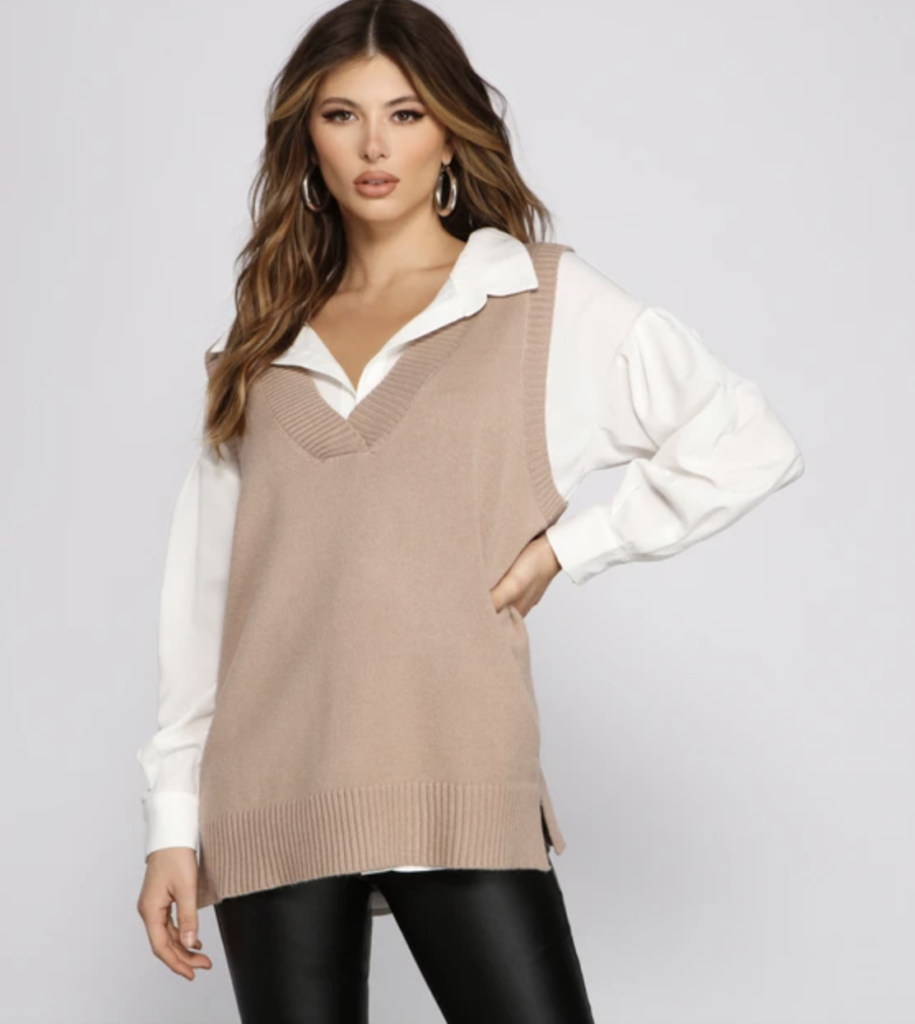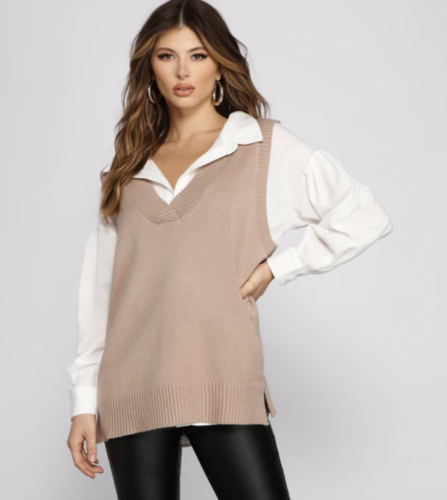 Is there a more perfect color than taupe? We think not!
This oversized sweater vest is so chic and looks like something we would wear for a lifetime.
9. Lilac Knit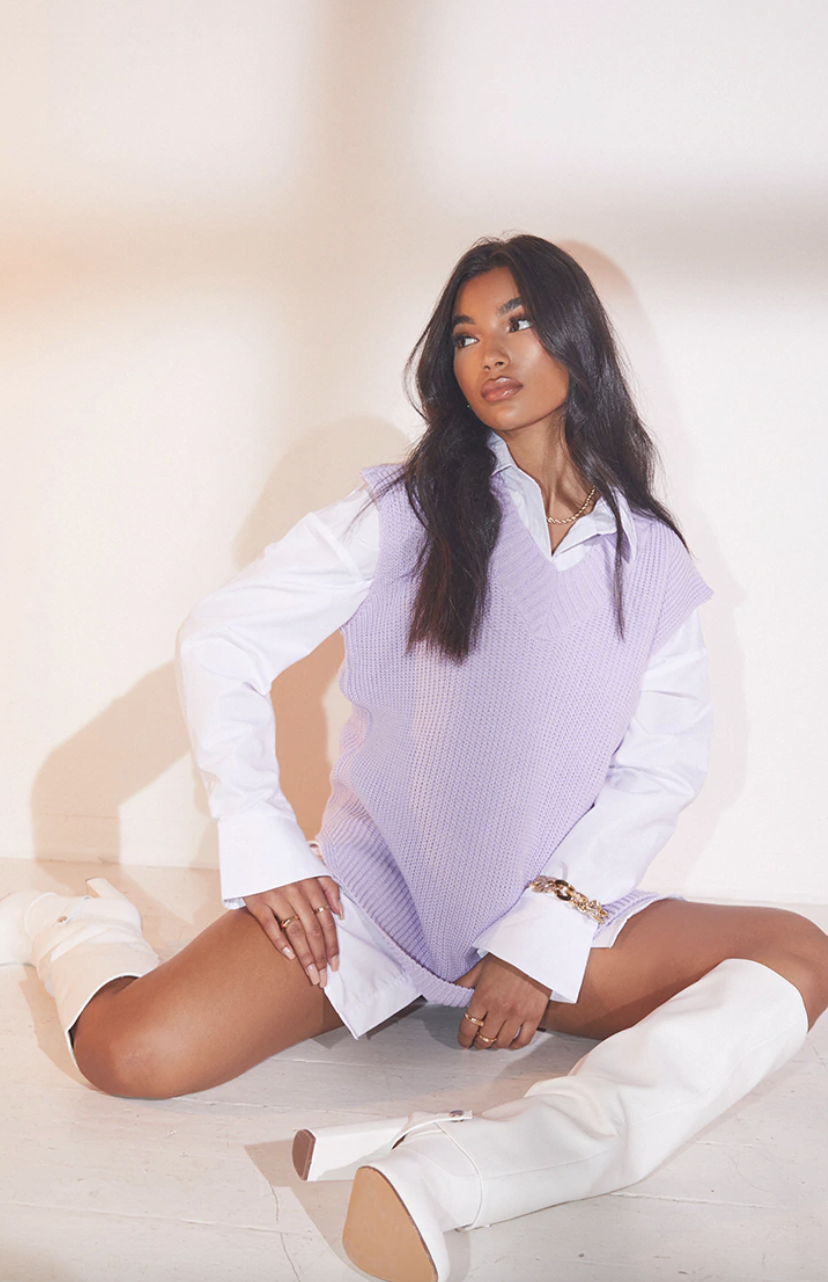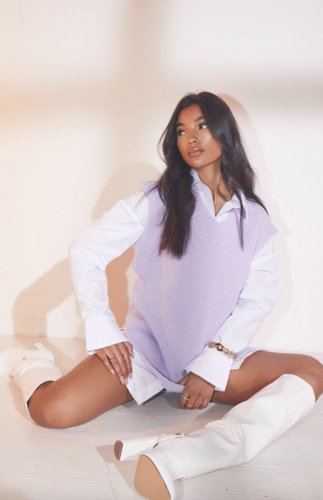 If you want a more feminine style, why not opt for a delicate lilac sweater vest? This one is a dream!
10. Mint Green & Oversized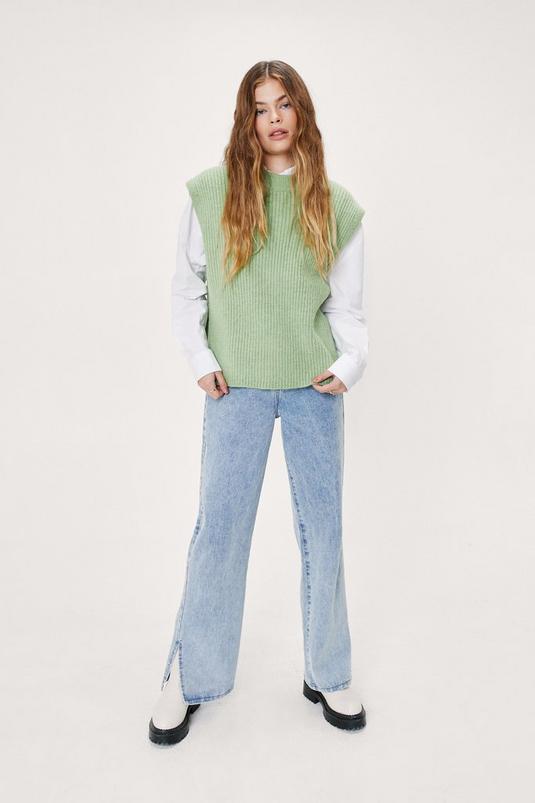 Last but certainly not least, here's a drool-worthy mint green sweater vest. We love the way it's styled here; with dramatic black-and-white plaid pants and a white tee underneath.
Which sweater vest outfit set is your favorite?
Will you be trying out the sweater vest trend? Let me know in the comments below!