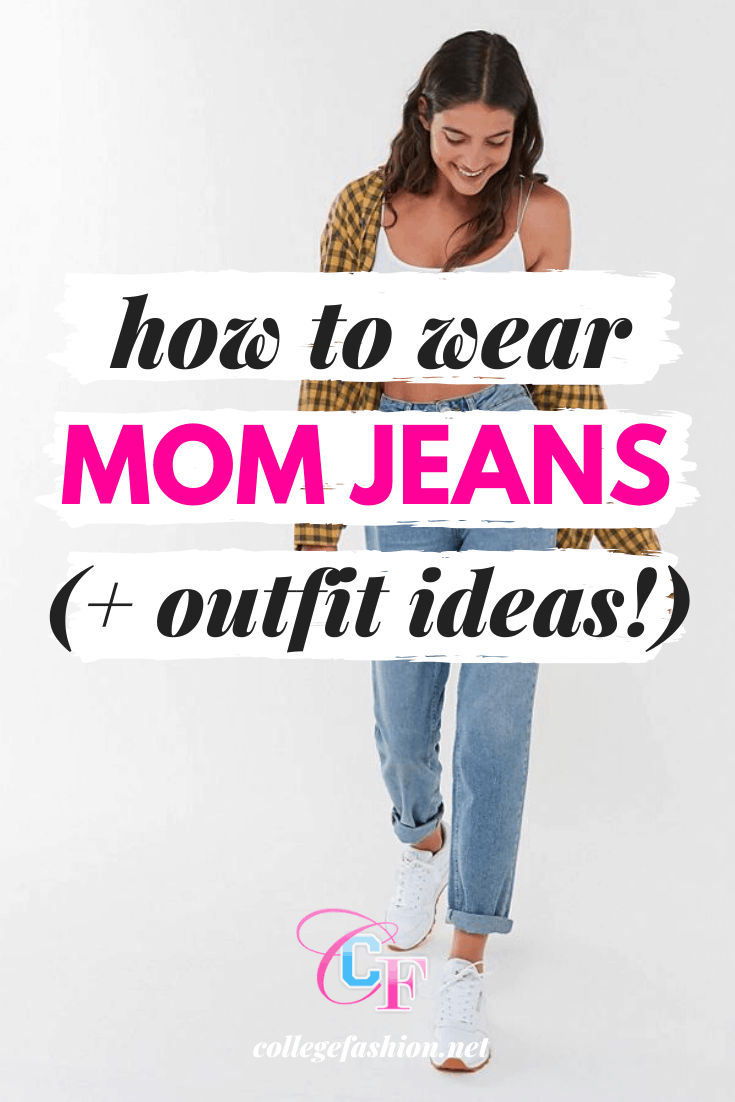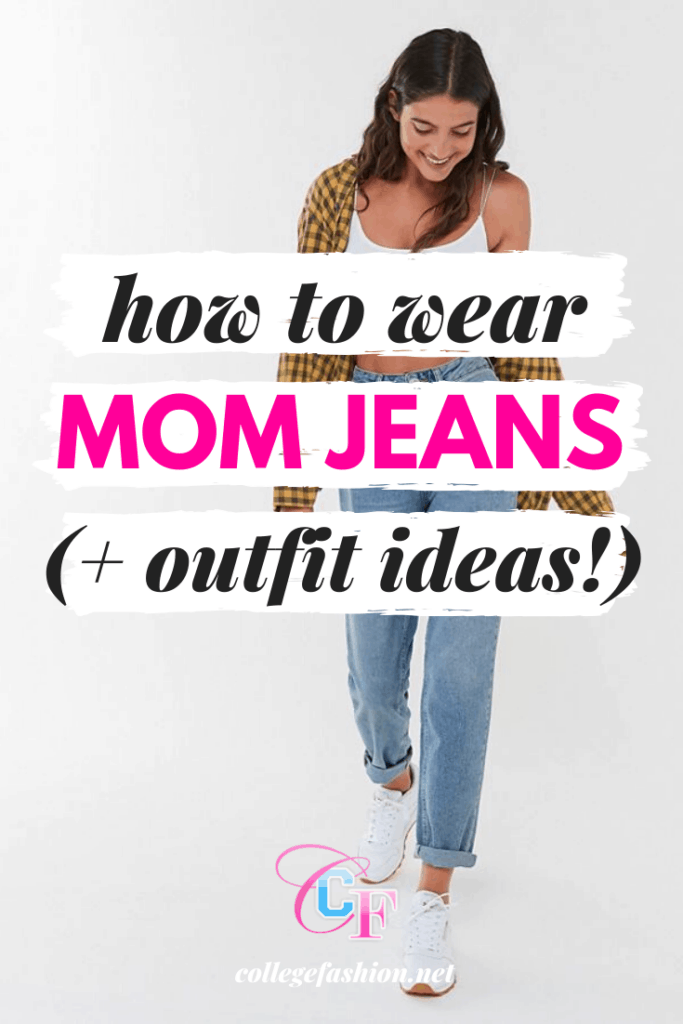 With many of us staying at home, now is the perfect time to turn to the most comfortable jeans style of all, the mom jean. These jeans (also sometimes called girlfriend jeans) were built for comfort and ease, with their high-waisted cut and baggy silhouette. Dress in cute outfits with mom jeans.
These jeans are a wardrobe staple for everyone. No matter the weather or season, the mom jean is perfect for lounging about the house while still feeling fashion-forward. If you style these jeans correctly, you'll have the perfect mix of style and comfort.
We know there are many ways in that you guys will spending your time at home, so we have compiled a few tips on how to wear mom jeans on casual days, with outfit ideas for different occasions. Here they are:
How to Wear Mom Jeans: 4 Best Cute & Comfortable Outfit Ideas
Netflix Time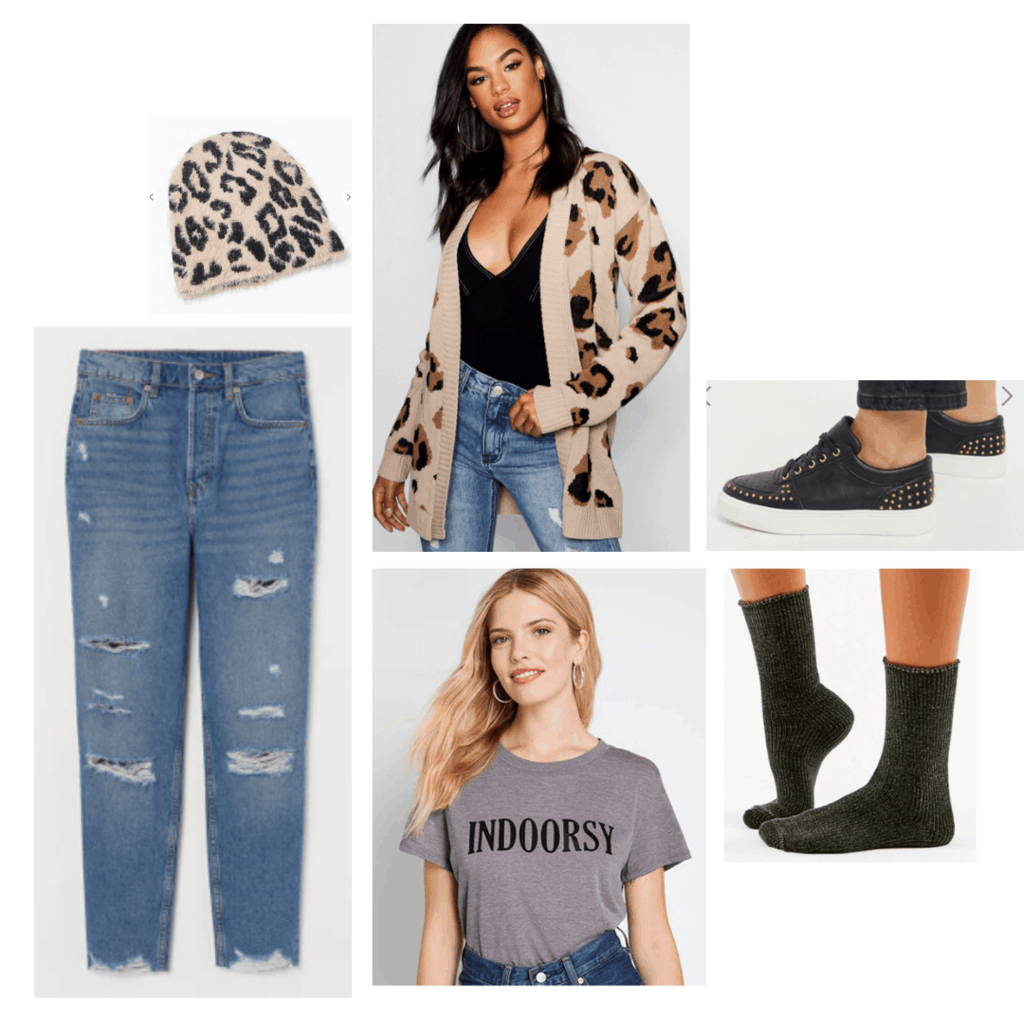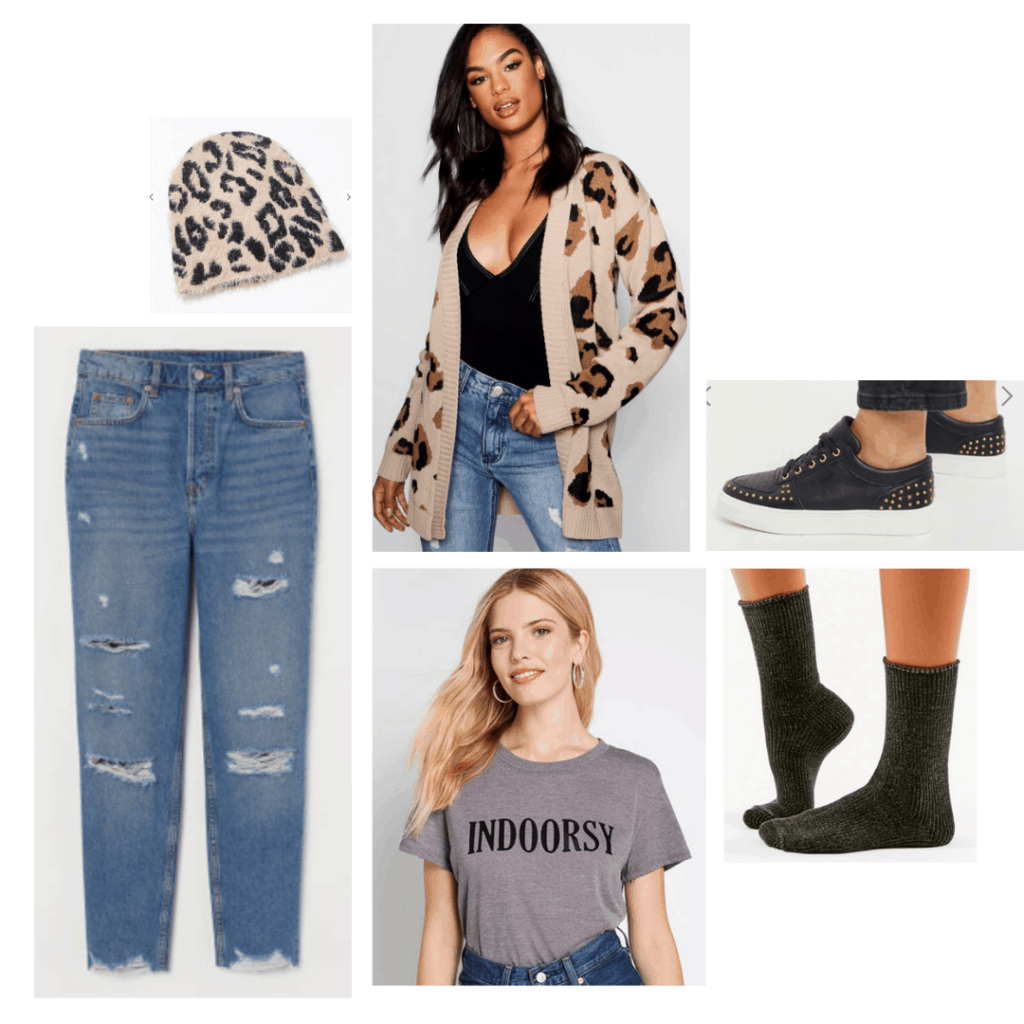 Products:
One of the best ways to spend your time at home is catching up on some of your favorite shows and movies on Netflix. (Here are some of our fave movie recommendations!)
For staying and binge-watching TV, choose a pair of mom jeans with a few rips in them to add to the extra comfort factor. (These are from H&M, one of our picks for the best fitting jeans brands.) Then pair those jeans with a cute tee with a cute and quirky slogan. (This one seemed pretty appropriate for right now.)
To add to the look, grab a pair of fuzzy socks and an oversized cardigan. And if you feel like going for a walk around your neighborhood, these sneakers are the perfect pairing.
Cute Mom Jeans Outfit: Girls Night In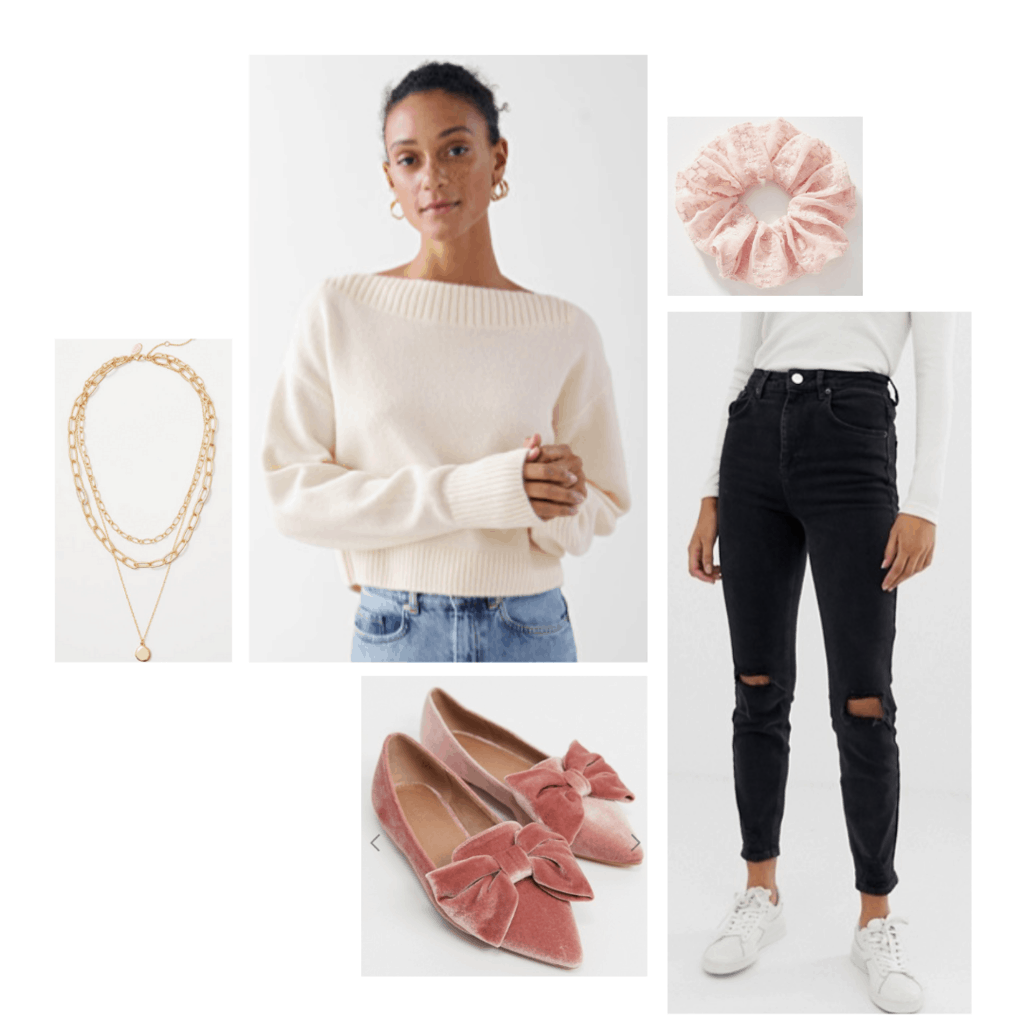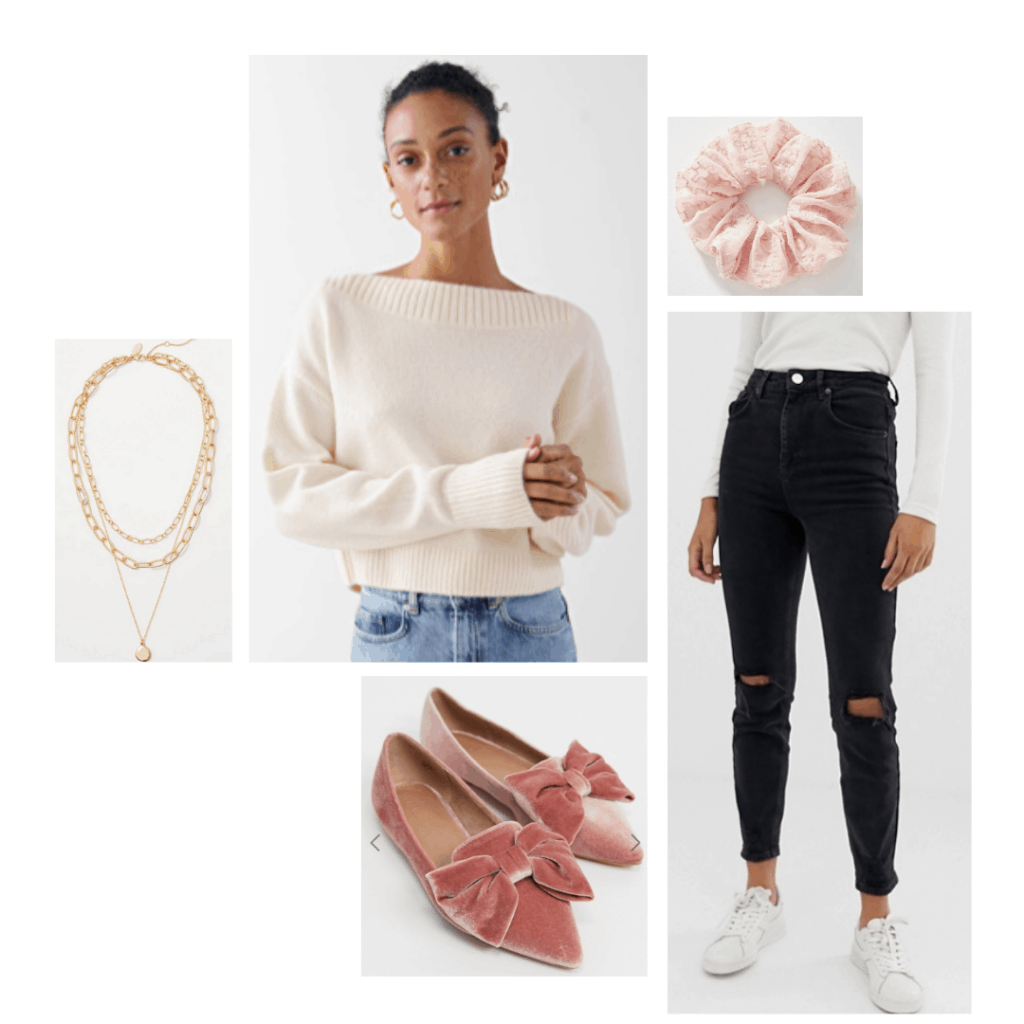 Products:
Facetime girls nights are officially a thing right now, and we love it! There is so much fun to be had with your girlfriends just staying indoors, instead of going out on the town.
When hanging out with your friends (whether on Facetime now, or in person later), you certainly want to be stylish but still cozy. So for this look wear a pair of black mom jeans. Then throw on a classic white sweater and pair of pink slip-on shoes, which will make the look simple yet fun.
And don't forget to accessorize with a scrunchie and a few gold necklaces, to add a little something special to the look.
Doing Homework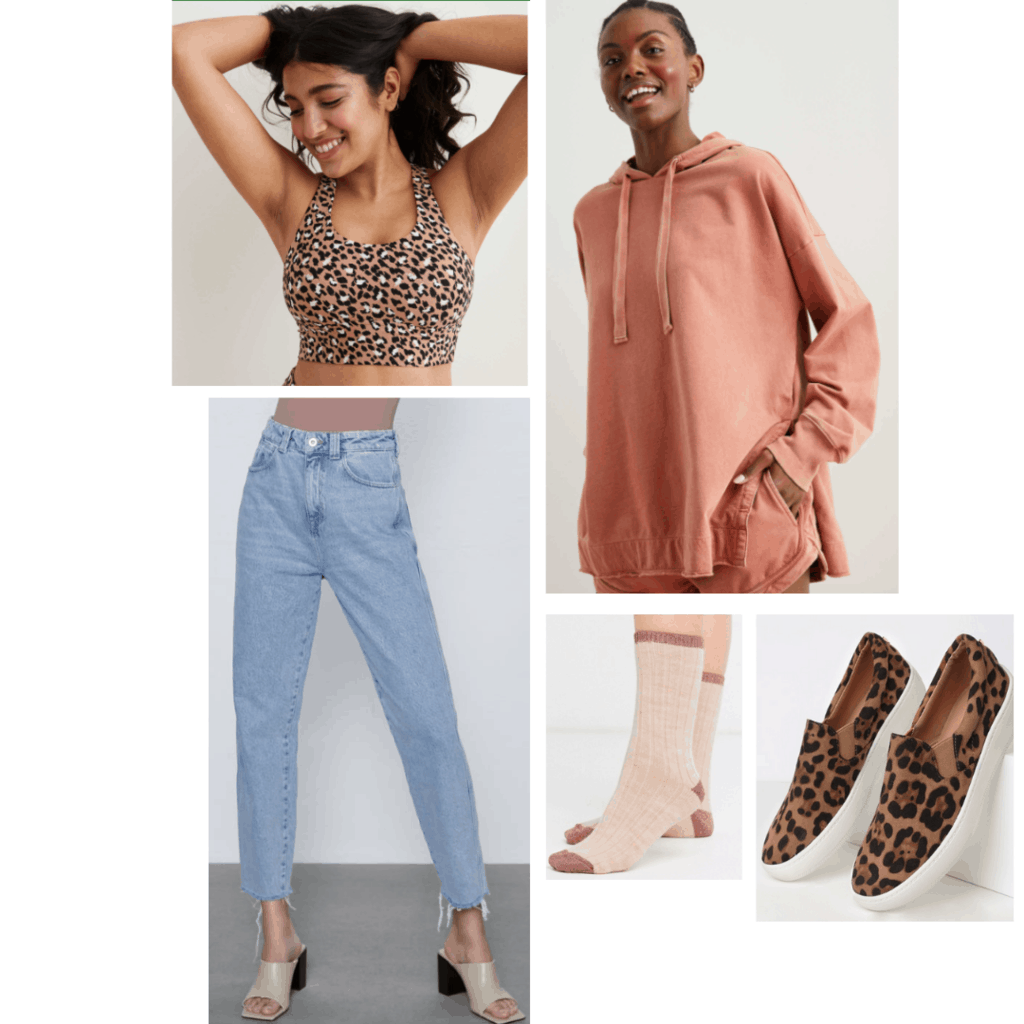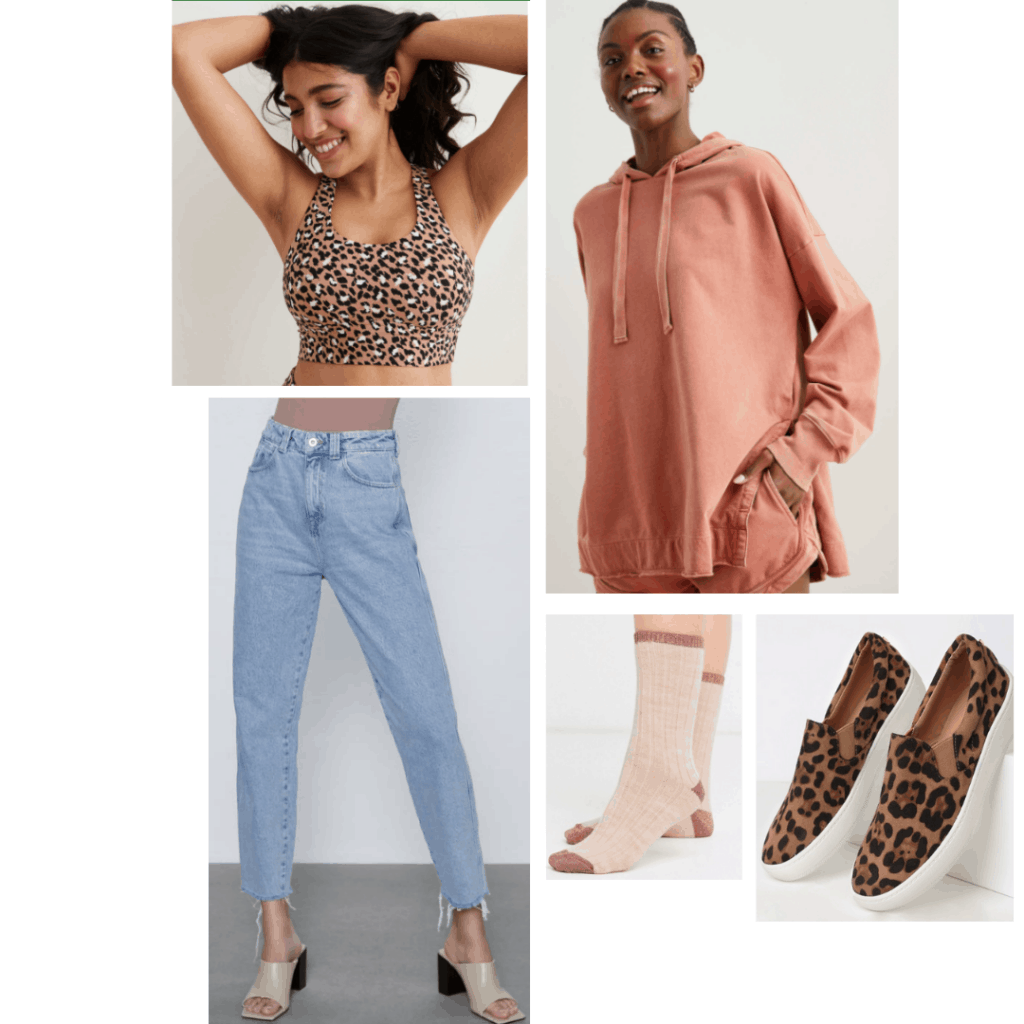 Products:
As we all know, doing homework can be annoying, but it is a necessary thing we must do. So, to feel a little bit more motivated to sit down and get to work is to throw on a cute and cozy homework look, styled with a cute pair of mom jeans.
For this look, throw on a cute sports bra and an oversized hoodie with your jeans for an athleisure sort of vibe.
Accessory-wise, pull on a pair of cute socks to cozy up your feet. And if needed, grab your favorite pair of slip-on sneakers.
Cozy Date Night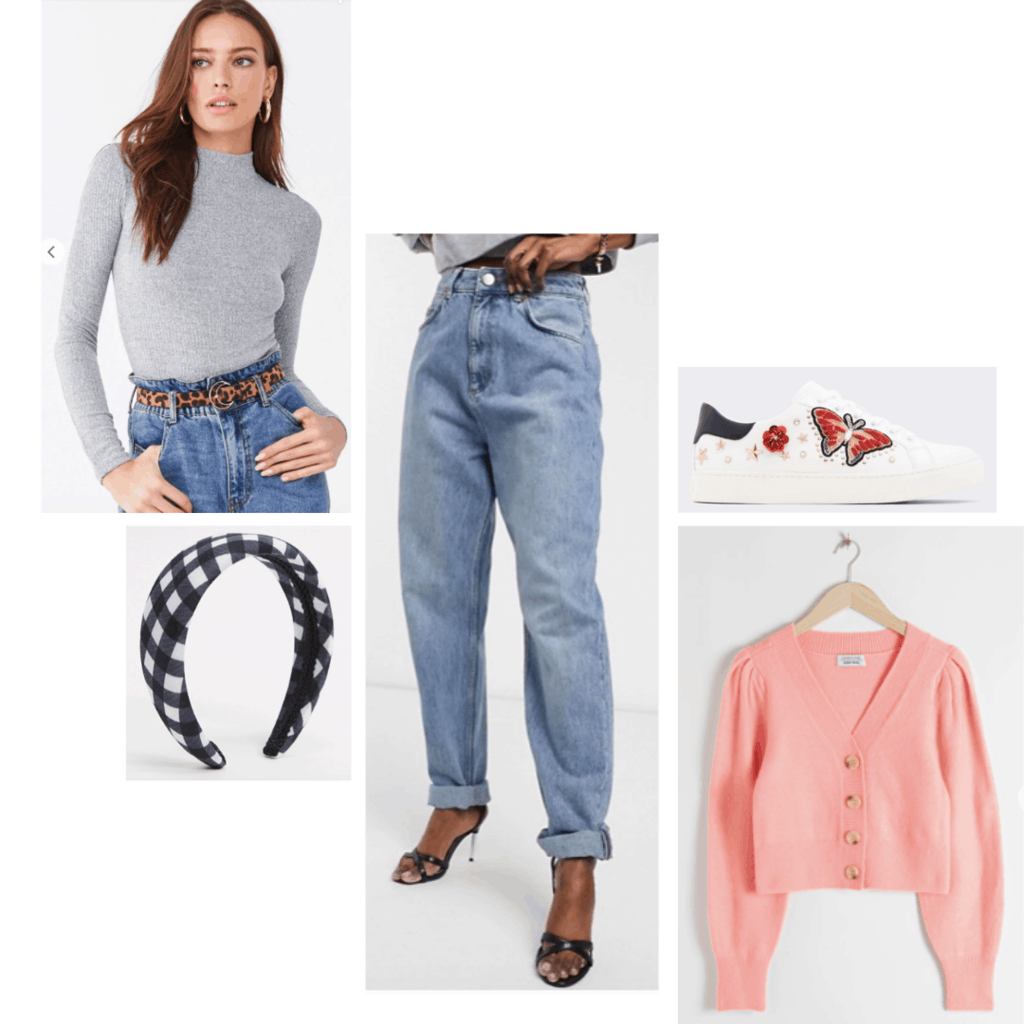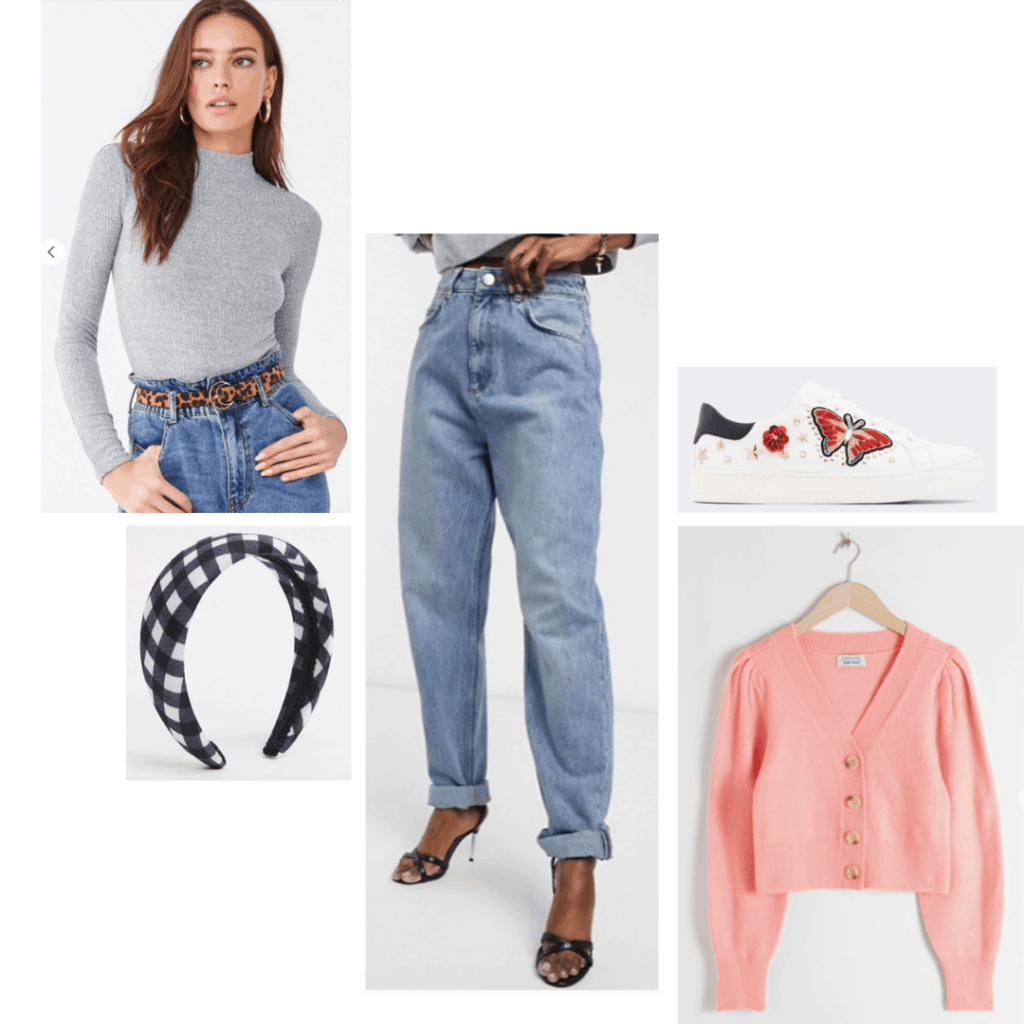 Products:
If you live with your s/o, try an at-home date night! (Or, again, FaceTime dates are totally a thing.)
This is one of my favorite things to do. It makes staying at home feel a bit more special and is a great way to spend time with your significant other. So grab your mom jeans and make a home-cooked meal, because you are about to have the best night ever in this look.
For your date night look, pair your slouchy mom jeans with a fitted top layered under an adorable cardigan.
To style the look up a bit more, pull your hair back with a stylish headband, and put on a cute pair of sneakers. That's it — you're date night ready!
Other Cute and Comfortable Mom Jean Outfits and Ideas
Acid Wash Mom Jeans Outfits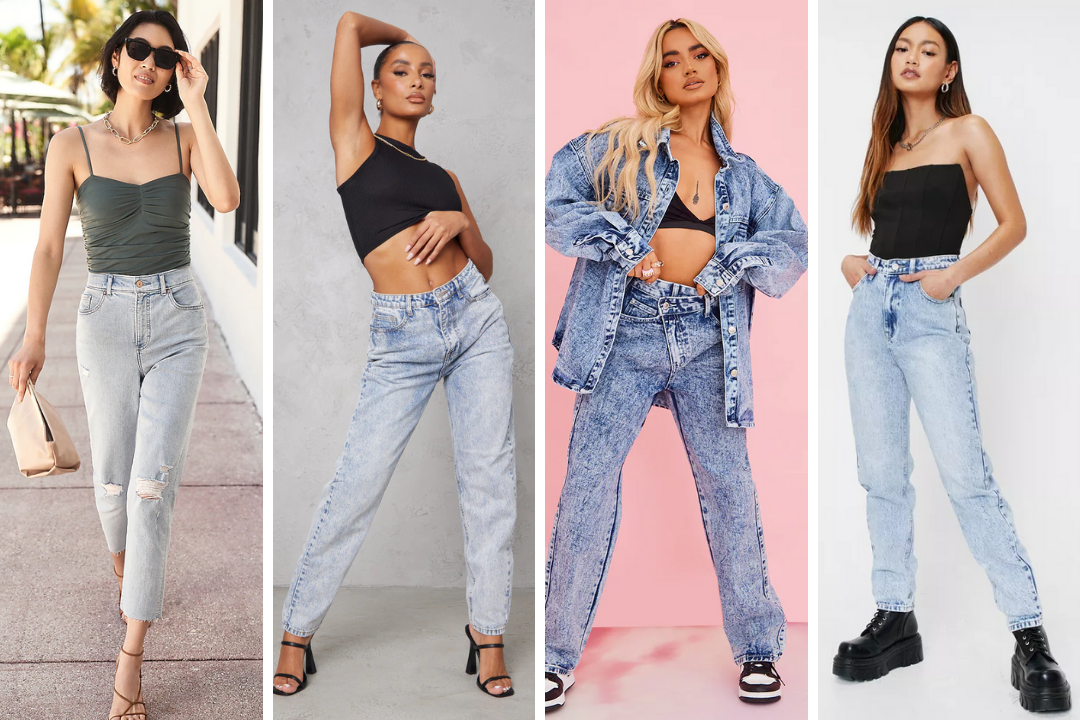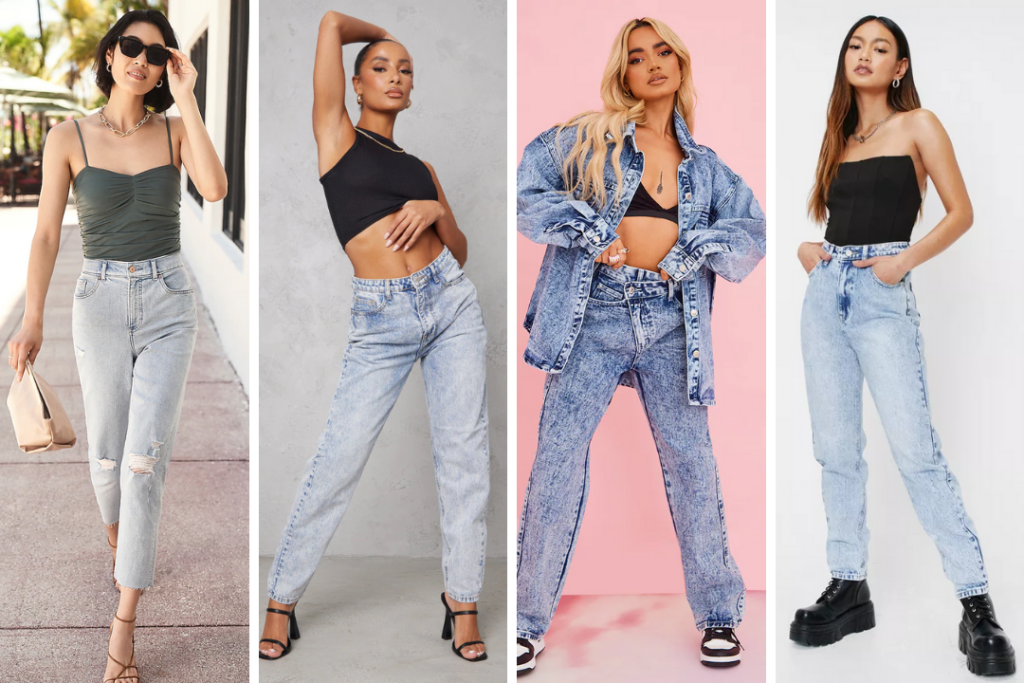 Acid wash mom jeans outfits are so much fun and such an '80s throwback! If you are looking for a unique and stylish way to rock this fashion trend, then check out these acid wash mom jean outfit ideas!!
Pair your acid wash mom jeans with a cute black top and sneakers for a casual and cool look. Add a matching denim jacket to this outfit for a bit of edge.
For a more dressed-up acid wash mom jeans outfit, pair your jeans with a crop top and heels. Add some statement jewelry to really stand out. Want a super trendy acid wash mom jeans outfit? Then style them with a black tube top and chunky boots. Add a cross-body Baggy Mom Jeans Outfits bag to finish off the look.
Acid wash mom jeans can also be dressed down for a more casual vibe. Try pairing them with a tank top and sandals, as seen in the outfit on the left. Add a cute clutch and you're ready for brunch.
Baggy Mom Jeans Outfits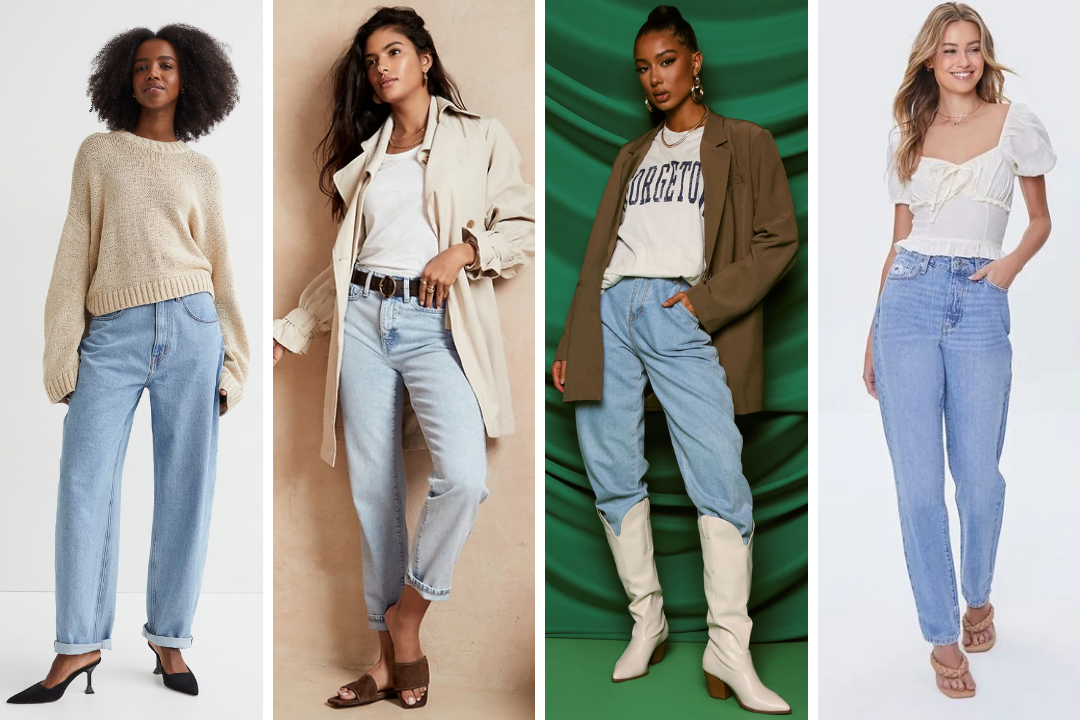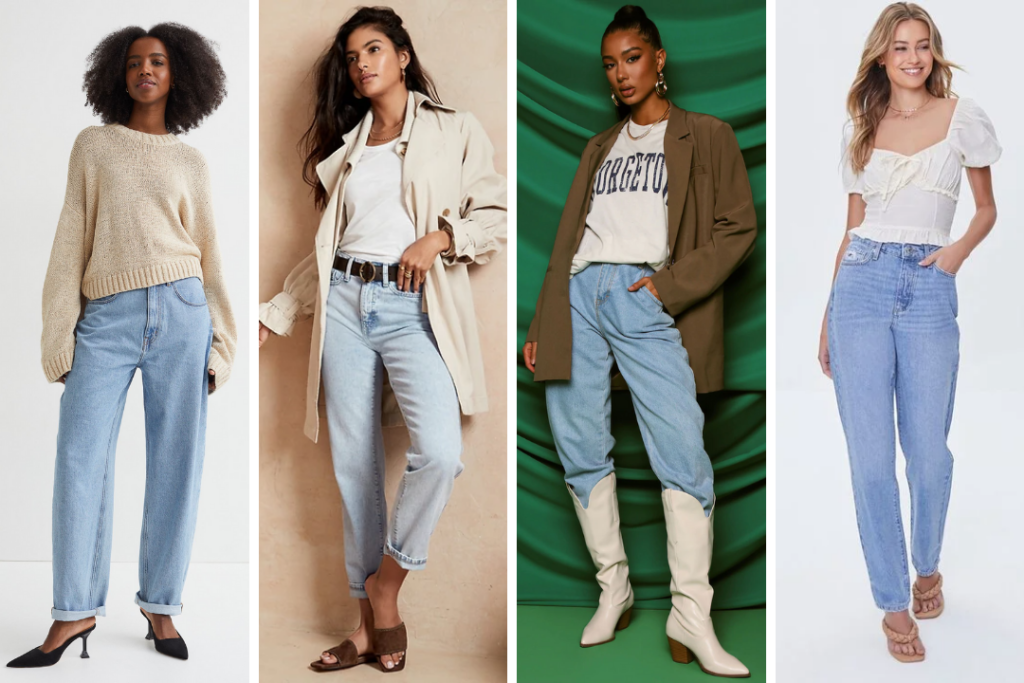 There's something about baggy mom jean outfits that just screams comfortable and effortless style. Perhaps it's the relaxed fit, or the cool vintage vibes they give off. Whatever the reason, we can't get enough of this trend.
There are so many ways to style looser jeans into a cute baggy mom jeans outfit. As seen above, baggy mom jeans look great with sweaters, tees, blazers, blouses, and all types of heels — even cowboy boots! They're so versatile and cool.
90s Inspired Mom Jeans Outfits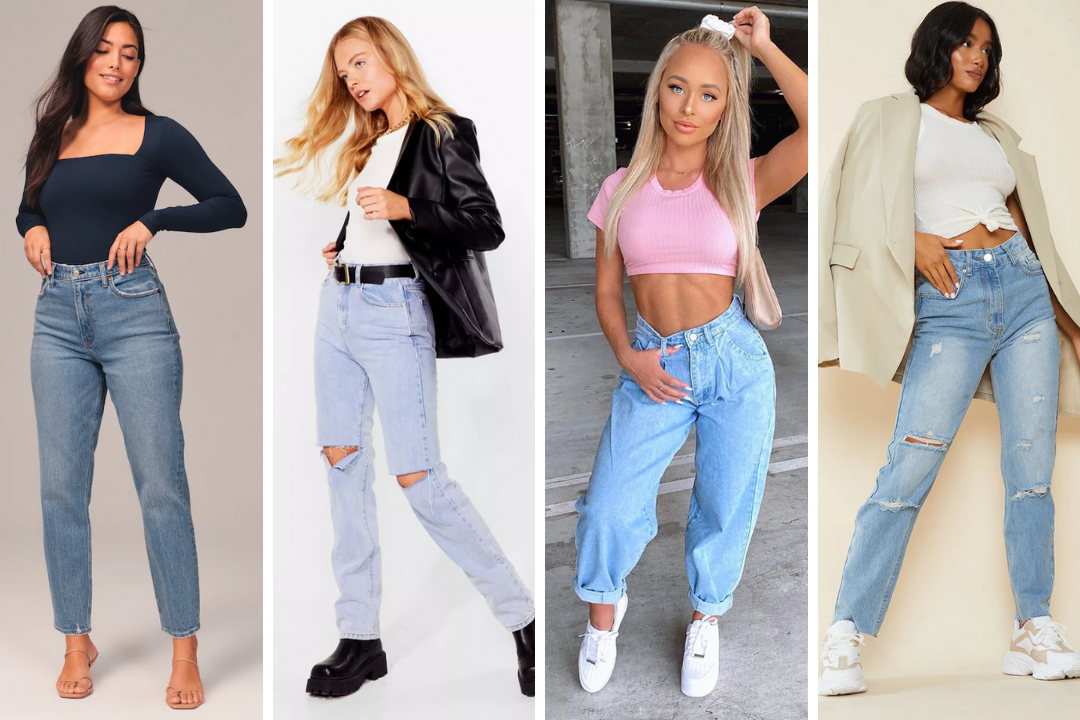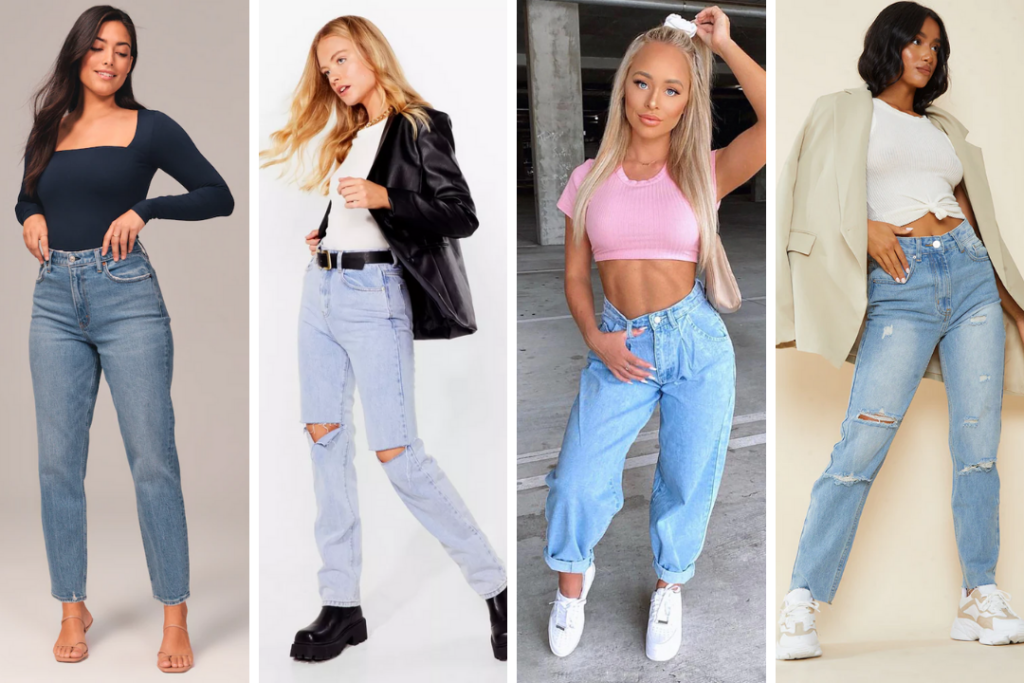 If you're looking for a 90s-inspired mom jeans outfit, you've come to the right place! The cute looks above will have you feeling like a 90s supermom in no time.
For a casual 90s look, pair your mom's jeans with a basic tee and sneakers. Add a cool blazer for a little bit of a fashion girl vibe. If you want to dress up your look, try a leather blazer and some chunky combat boots. Mom jeans are also the perfect choice for a night out. Just add a sexy bodysuit and some heels.
So what are you waiting for? Get shopping for the perfect 90s mom jeans outfit today!
Plus Size Mom Jeans Outfits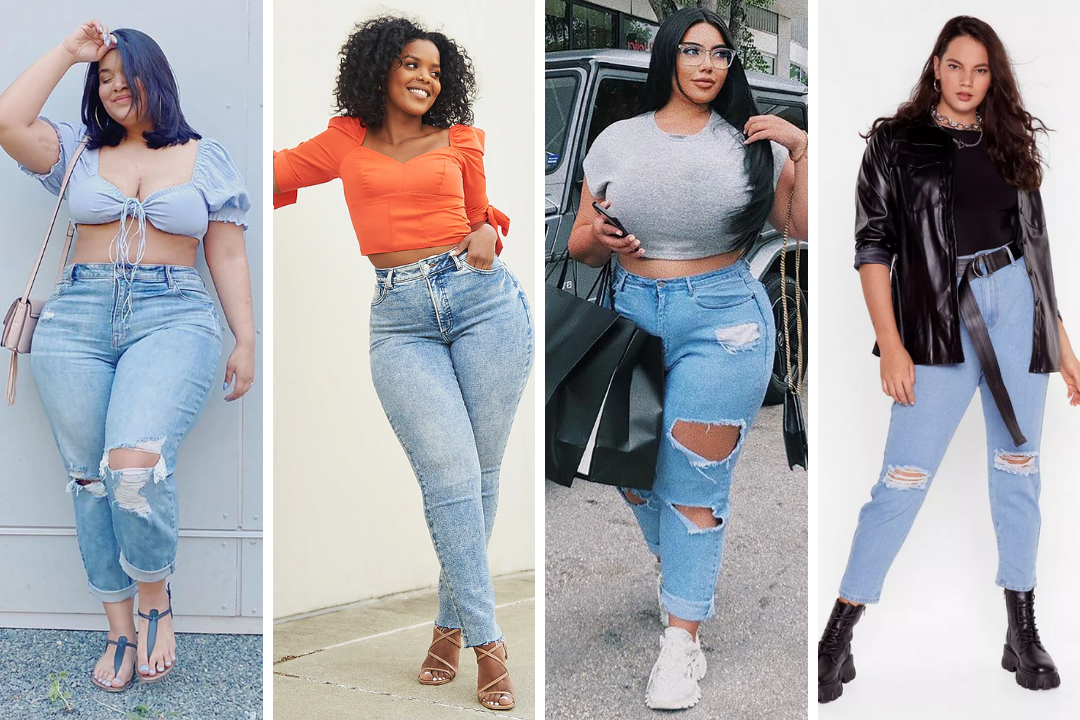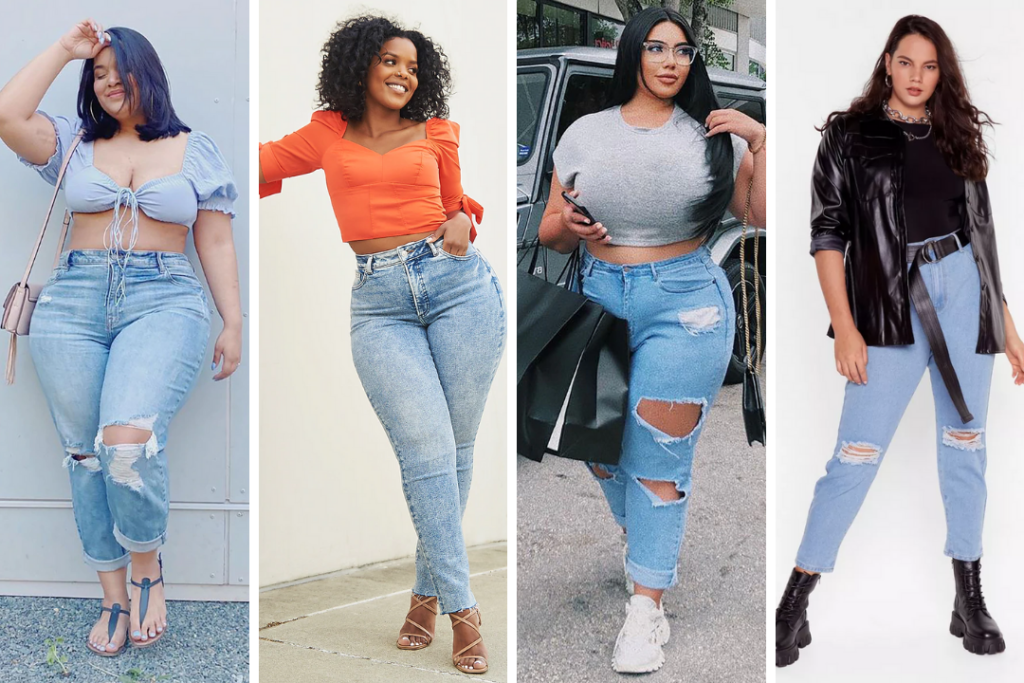 Plus size mom jeans are a must-have in any plus size woman's wardrobe. They are comfortable, stylish, and flattering, plus they're totally classic. Plus size mom jeans can be dressed up or down, making them versatile and easy to wear. Here are some great ways to style plus size mom jeans:
Pair your mom jeans with a cute blouse and heels for a night out on the town.
For a casual day look, pair your mom jeans with a cute cropped t-shirt and sneakers.
Dress up your mom jeans for summer brunch by pairing them with a cropped blouse and sandals.
Add a pop of color to your outfit by wearing a brightly colored top with your mom jeans.
Layer a leather jacket over your outfit to stay warm in the colder months.
What do you think about mom jeans?
Have you ever worn mom jeans? How would you style them? Let us know down in the comments.
If you liked this article about how cute outfits with mom jeans are, consider checking out these other articles below —