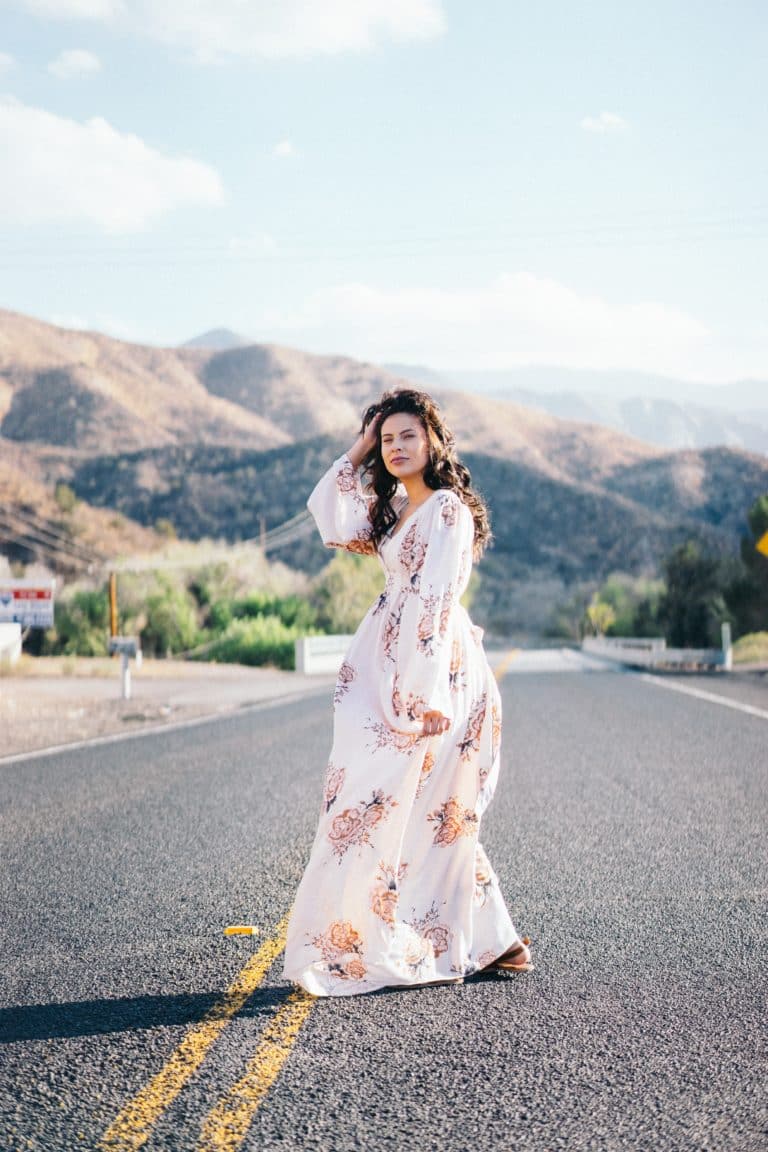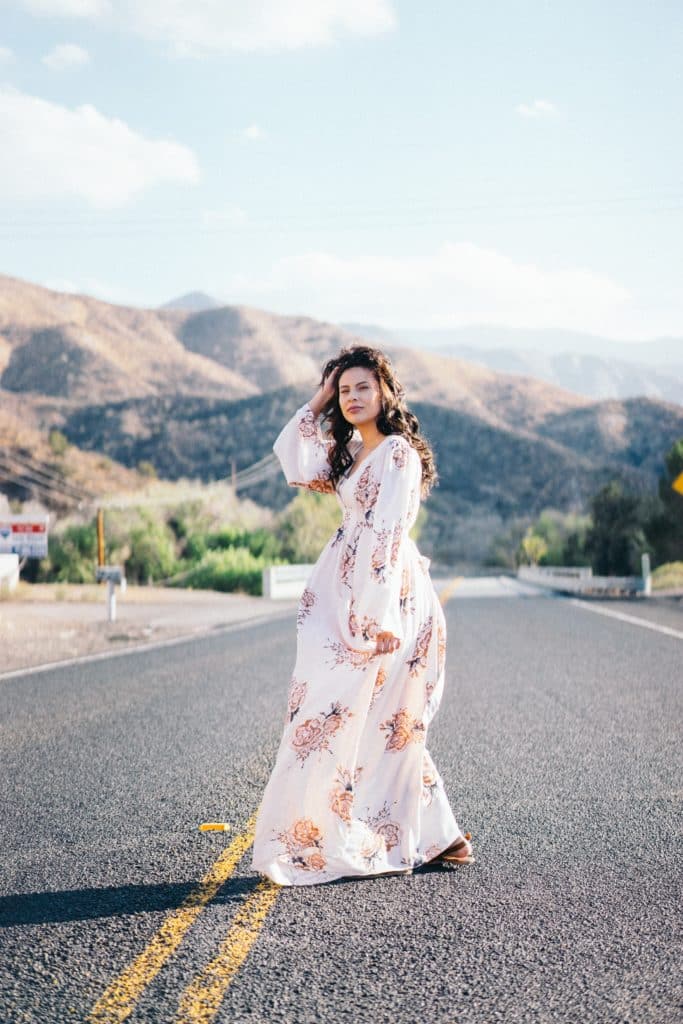 Shopping for fashionable and high-quality clothes can be difficult for everyone, especially on a college student's budget. However, when you throw modesty into the equation, things can get a whole lot harder.
This is especially true because, in North America, at least, there aren't really any popular, trendy brands/stores that cater exclusively to those who prefer to dress in a more conservative manner.
That's why, when I read this email, sent in by a CF reader, I thought it'd be a good idea to round up some stores that, while not exclusively modest, do tend to have a more buttoned-up aesthetic than most others that I've come across:
Hey guys,

I really enjoyed your article last year for dressing during summer months in response to my modest dressing struggles. Ive found myself frustrated because while midi and maxi dresses are now in style-they often feature deep v's and high slits and spaghetti straps. And then the clothes that are more modest are quite pricey (Doen, sezane, gal meet glam). You should do an article that recommends clothing and shops based on style preferences. I saw you did an essentials article for preppy style including the best stores to shop them. It would be great to do one for modest dressers. Any sezane like affordable stores/brands would be great!
So, without further ado, here is my list of the best places to buy fashionable, modest clothing without breaking the bank — along with the best types of clothes to look for at each one.
Read on for our all-time favorite modest clothing websites!
Related reading: The Best Clothing Stores for Teens (40+ Stores!)
1. Henly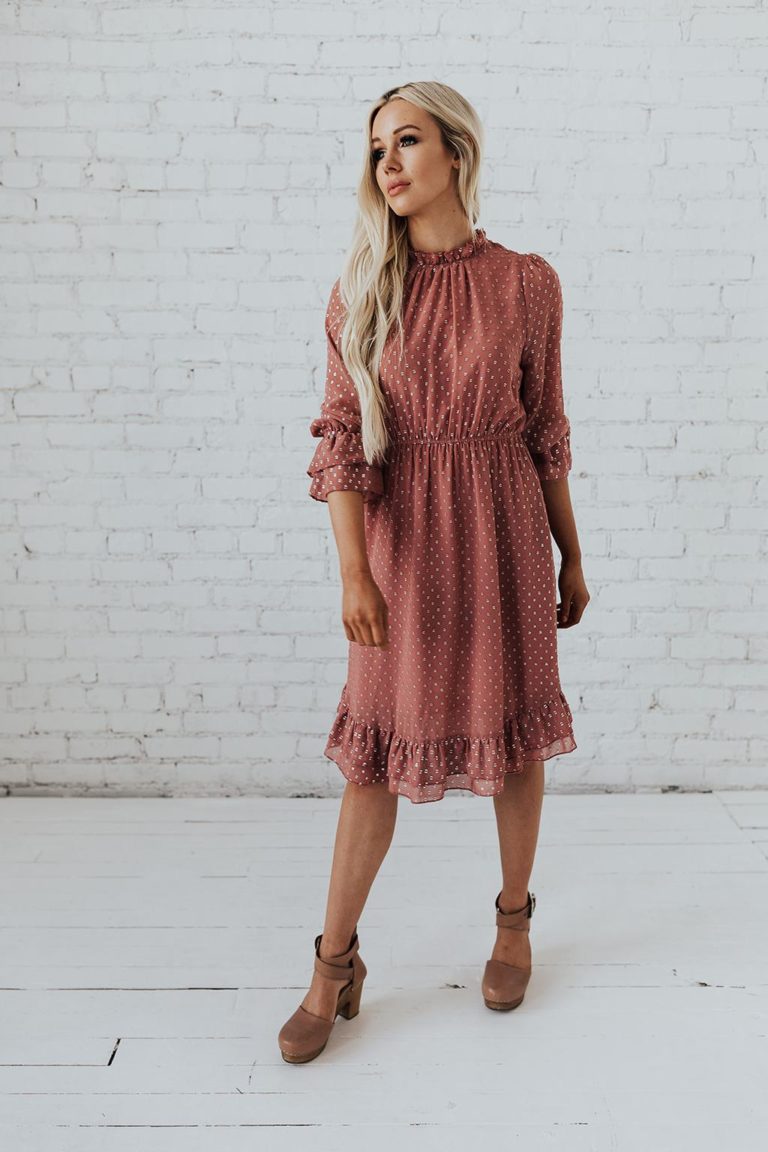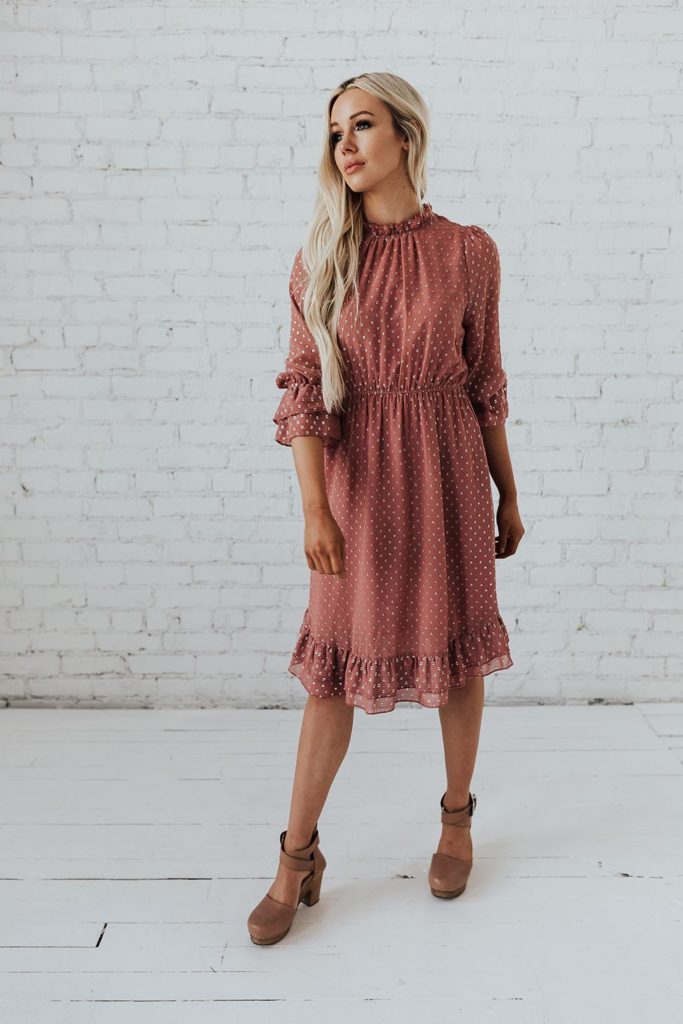 Dress is available at Henly (similar dress)
What it is:
Henly is a small online boutique that carries feminine, boho-chic clothing, accessories, swimwear, outerwear, and activewear with simple, clean silhouettes — all for under $100. (But note that some of their shoe selection does run for more than $100.)
The best things to buy there:
Henly is one of my favorite modest clothing websites, as they have a unique selection of airy blouses in cute designs that will instantly elevate any outfit.
Also, be sure to check out their selection of dresses and jumpsuits, many of which look like they'd fit right in in a Sézene catalog.
2. Mango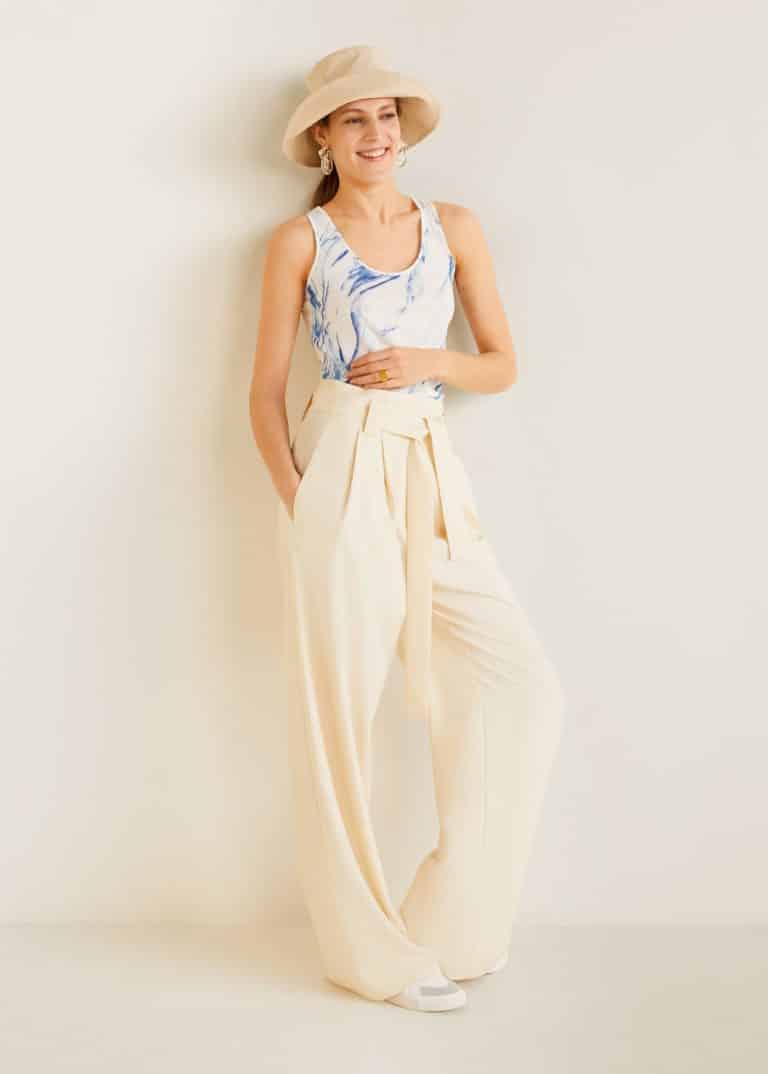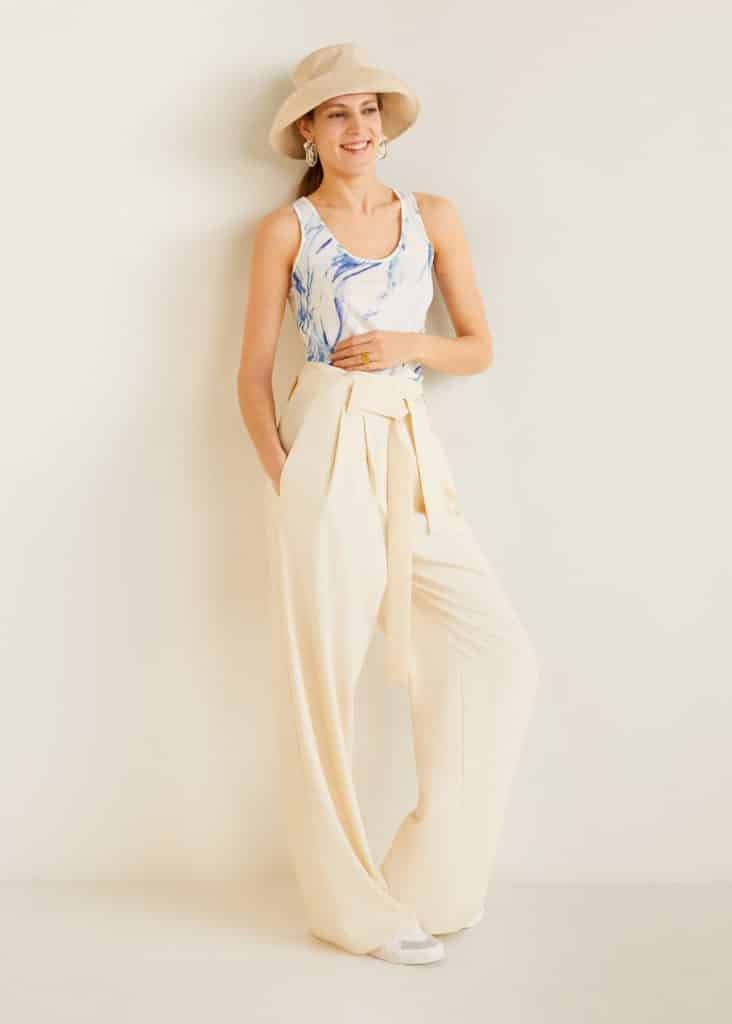 Pants are available at Mango (similar pants)
What it is:
Mango is a Spanish retailer that sells on-trend pieces at (mostly) reasonable prices. Though their specific aesthetic tends to change based on what's in style, the clothing there is, overall, more covered-up than other retailers that focus on of-the-moment styles. That's why it definitely makes our list of modest clothing websites.
The best things to buy there:
While Mango consistently has great modest finds in every clothing category, I am particularly impressed by their wide(r)-leg pants, which have just enough structure to them to keep them from looking lazy and/or frumpy and are therefore perfect to wear in both casual and more formal settings.
They also have a pretty good selection of longer-length dresses that don't skimp on fabric or style!
3. Francesca's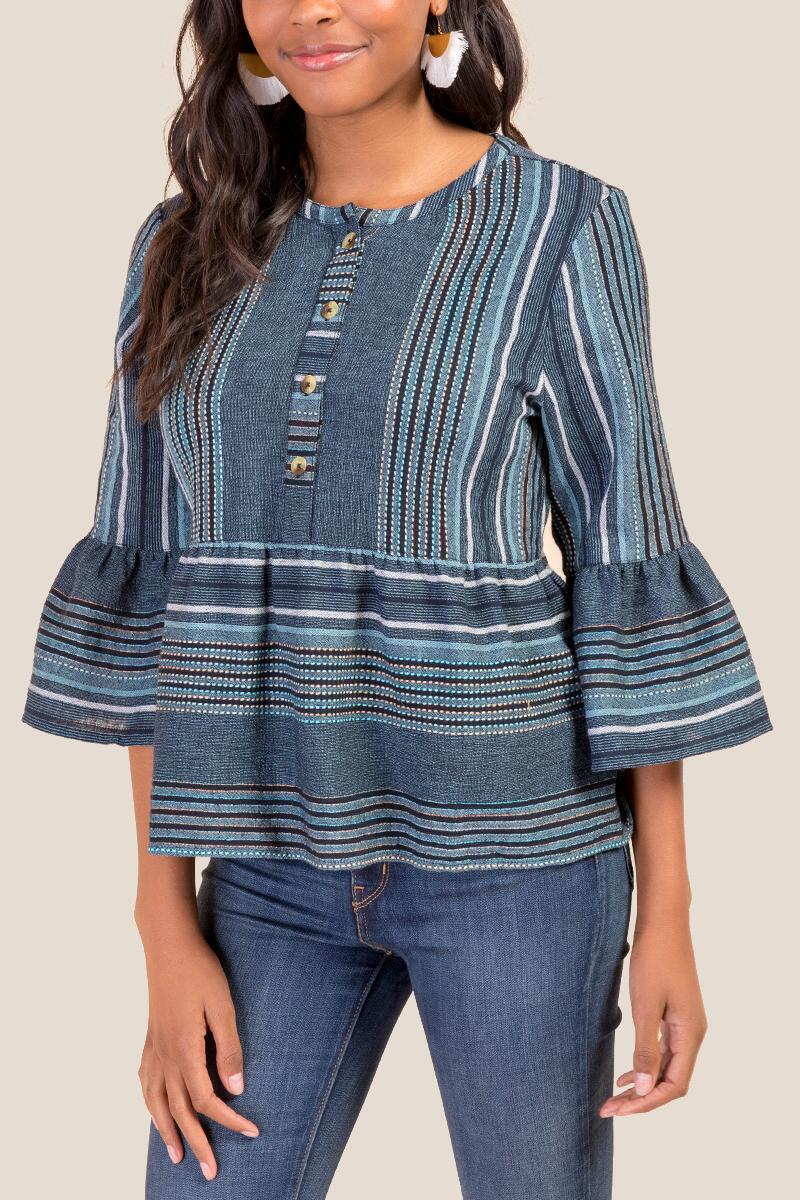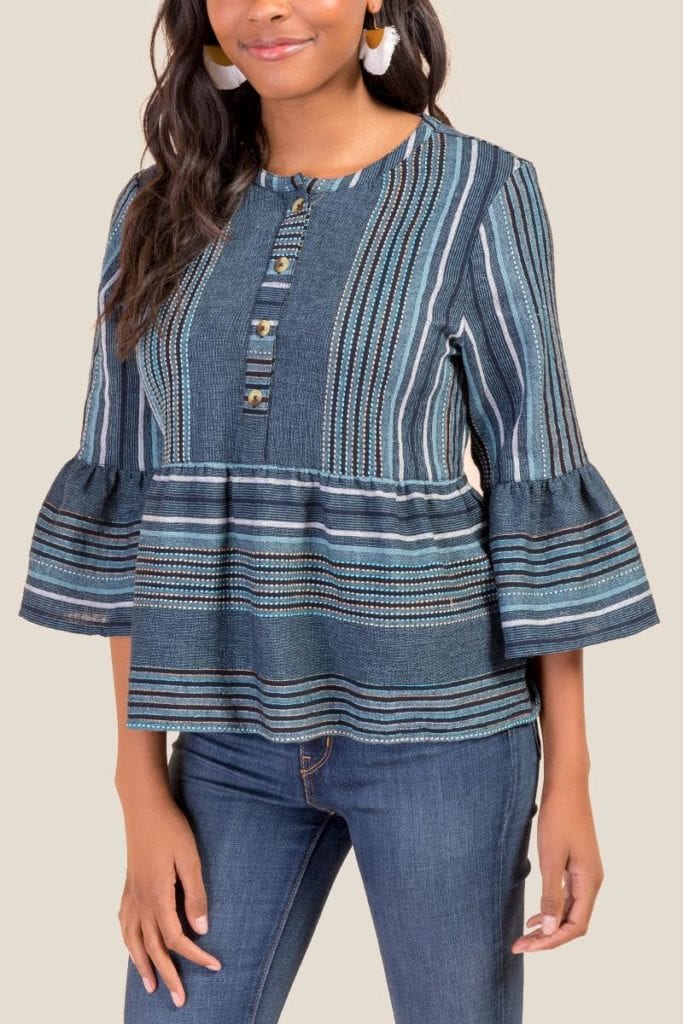 Blouse is available at Francesca's
What it is:
Francesca's offers boutique-style clothing that, in my opinion, is reminiscent of higher-end clothing/lifestyle brand Anthropologie, but for only a fraction of the cost.
Most of their pieces have a relaxed boho, French-girl feels to them, making them easy to wear for a variety of different occasions.
The best things to buy there:
While it's true that not all of the pieces sold at Francesca's fit in the "modest" category if you pick and choose, you're sure to find something cute that fits with your skin-coverage requirements.
This is especially true of their blouses, which tend towards floaty (but not baggy) silhouettes that flatter the figure while still being sufficiently covered-up.
4. Uniqlo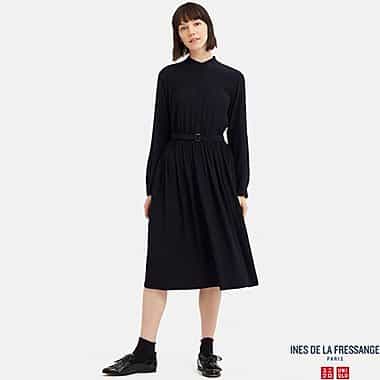 Dress is available at Uniqlo (similar dress)
What it is:
Uniqlo, a Japanese retailer, carries everything from clothes to underwear to outerwear. Their pieces are made from high quality, comfortable fabrics that often look much more expensive than they actually are, and their silhouettes are typically looser than those found at most retailers.
While most of Uniqlo's designs tend to fall into the category of classic, everyday basics, many of the clothes have fashion-forward details that elevate them beyond the realm of the ordinary.
The best things to buy there:
While Uniqlo is one of the few places where you can't really go wrong with in any category, I'd have to recommend their selection of simple-yet-chic dresses, almost all of which fall to the knee or lower.
They also have a great selection of both casual and work-appropriate pants that skim the leg rather than cling to it.
Finally, I can't recommend their layering pieces (e.g. camisoles, leggings, basic t-shirts) — many of which feature their HEATTECH or AIRism technologies — enough, as they are substantial enough to provide extra coverage under more revealing pieces but lightweight enough for you almost to forget that you're wearing them!
5. Everlane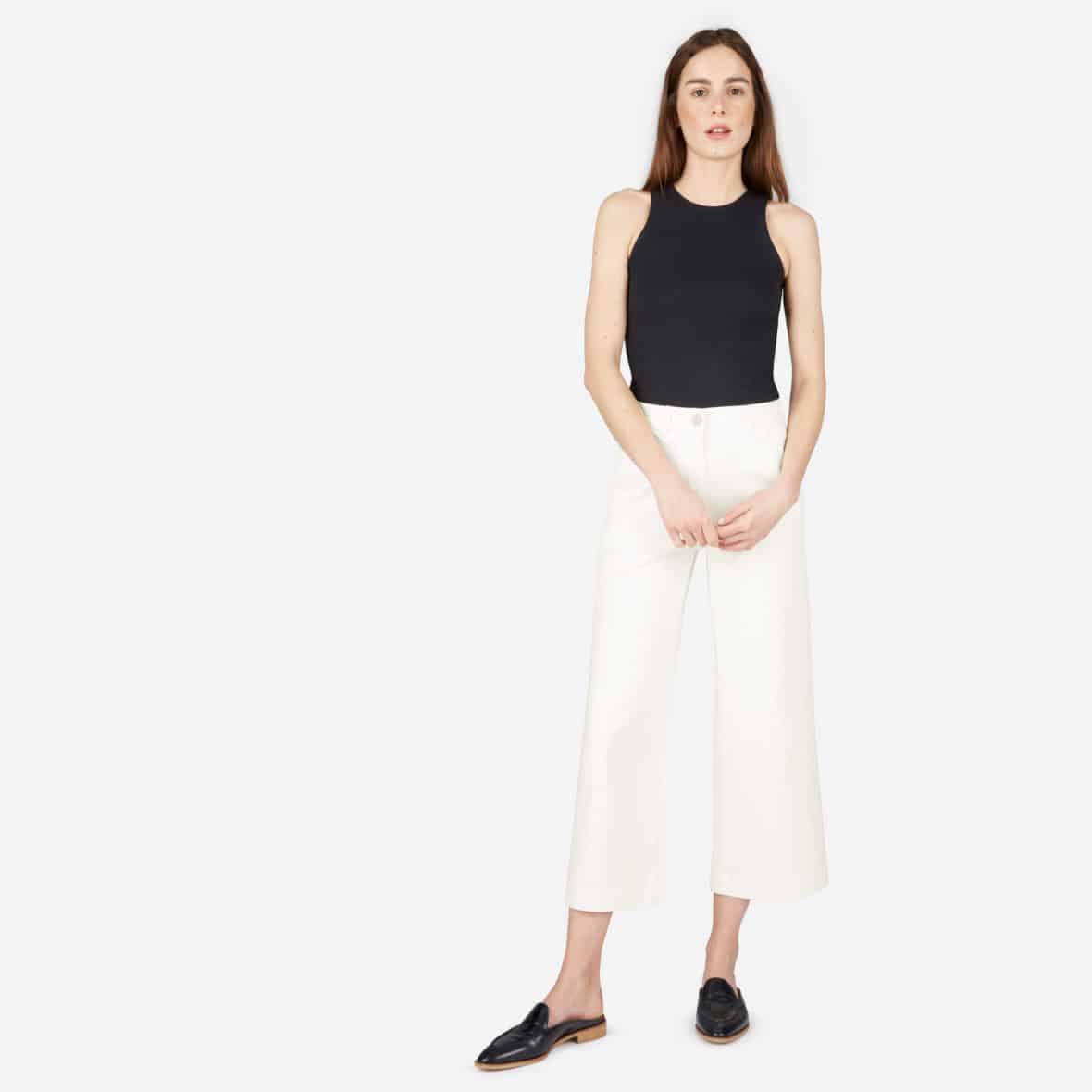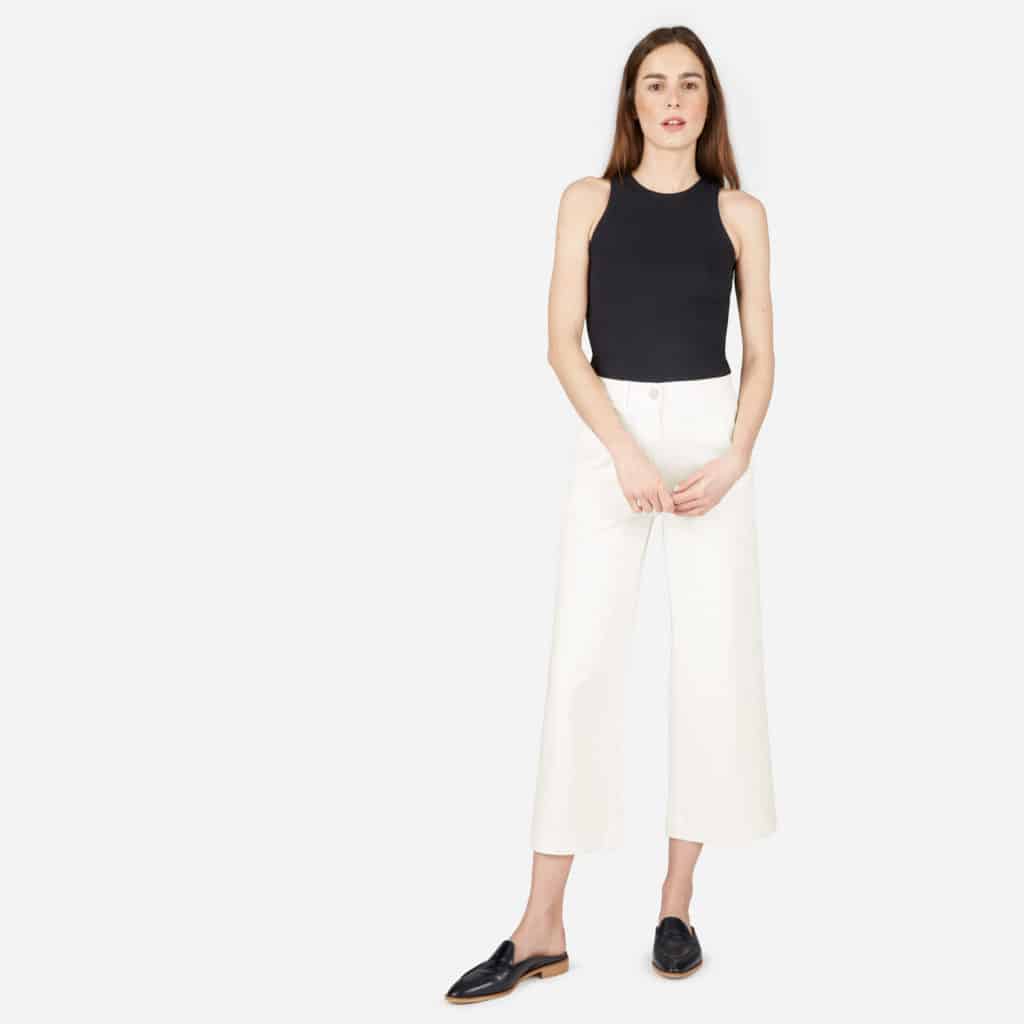 Cropped pants are available at Everlane (similar pants)
What it is:
Perhaps best known for bringing "elevated basics" to the general fashion consciousness, Everlane boasts a collection of classic-yet-fashion-forward items that are made from high-quality materials and are easy to dress up or down.
While a bit more expensive than the other modest clothing websites featured here, as far as I'm concerned, the extra money spent is definitely worth it.
The best things to buy there:
While you can't go wrong with Everlane's more basic pieces, such as t-shirts, jeans, and sweaters, I truly think that their collection of modern, trend-inspired non-denim pants is definitely underrated. Whether you prefer a cropped flare silhouette or a more streamlined tapered leg, you're sure to find a pair of comfortable and wearable pants that fits your needs.
Other noteworthy items include their under-$100 flowy silk blouses and super-soft bodysuits that are perfect for layering under just about anything.
What do you think?
What do you think of the modest clothing websites on this list? Do you have any other brands/retailers to add? What are some of the challenges you face when shopping for modest clothes?
Let me know in the comments!
If you dig our modest clothing brands guide, check out the related posts below – they might be right up your alley. –