This post will show you 16 professional and simple hairstyles for work.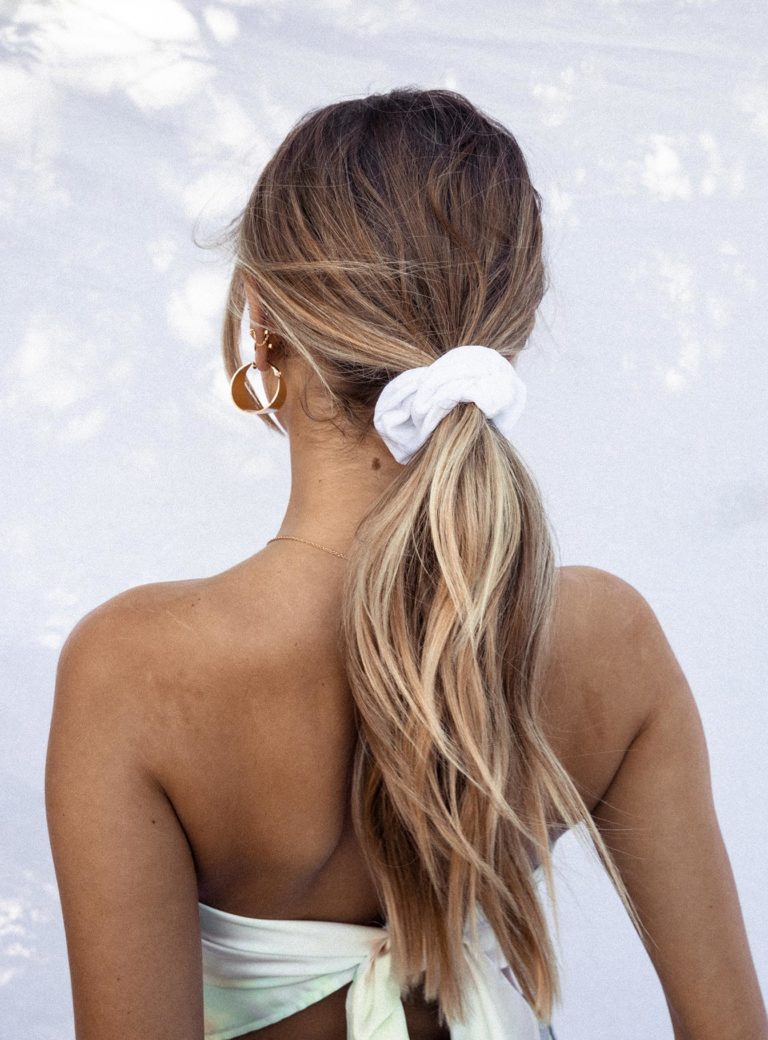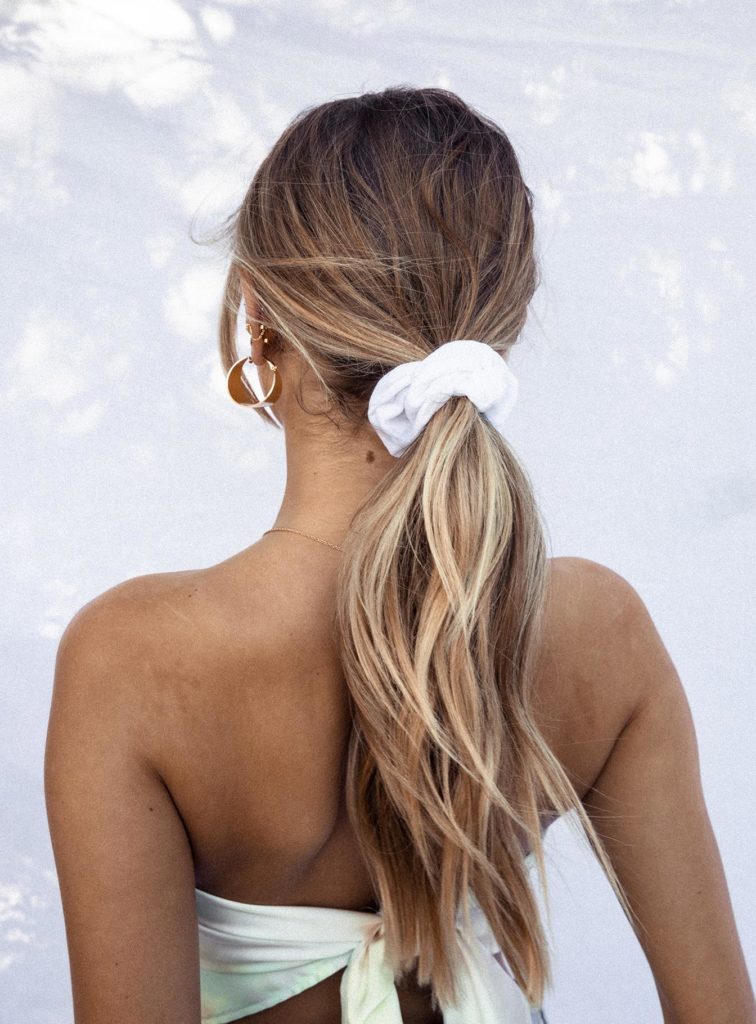 Making a good impression at work is so important! Whether you are starting a new job or have been working for a while now, you probably know how important it is to always look your best and be professional at the office (or on Zoom).
However, if you are getting a job for the first time, you may wonder what you need to do to look professional for work. Or, you might be wondering how you can switch up your look for work to keep it fresh.
Today, I'm here to help.
One of the most important things you should note is your hairstyle! Your hairstyle can help you stand out while also making you look professional.
However, not just any look will do — some hairstyles will work better than others in the workplace.
If you are unsure what kind of hairstyles you should be going for or just want some inspiration, read on because this post will show you 16 hairstyles for work that will make you look professional and stylish.
Related reading: Which Hairstyles Are in Style? Hairstyle Trends for 2023
16 Simple Hairstyles For Work
1. Low Bun
If you want a simple bun you can do in a hurry, try out this sleek low bun look.
It is a basic bun look, but it is styled in such a way that it will make you look professional and unique. The tutorials above show different ways to pull off this hairstyle depending on your hair texture.
2. Crown Dutch Braid
If you want to try out something different with your hair, braids are a fun option. (And yes, braids can totally be professional.) There are a ton of different kinds of braid hairstyles, but one that will look great for work is the crown dutch braid.
This hairstyle uses braids to wrap around your head to create a braided updo. If you are wondering how to achieve this super cute braided hairstyle, check out this quick tutorial — there is one for straight hair and one for naturally curly hair.
3. High Bun
One of the best hairstyles for work in my opinion is the high bun. This hairstyle is not only really easy to do, but also will make you look very professional.
Also, what I love about this hairstyle is you won't have to worry about your hair getting messed up throughout your day at work because it will look perfect all day long with this hairstyle!
4. Sleek Straight Hair
If you love wearing your hair down, you totally can while at work! One of the ways that you can style your hair while keeping it down for work is by straightening it.
So if you have hair that is naturally curly or even if you have hair that is kinda straight, you will want to use a flat iron for this look in order to get a sleek, straight hair hairstyle that will make you look professional and very put together. (This is our favorite flat iron of all time, in case you need one.)
If you have never straightened your hair before and you want to try it or if you are unsure how to straighten your hair, watch this quick tutorial to get ultra-sleek, straight hair.
5. Loose Curls
If you want a more girly hairstyle for work, try adding some loose curls to your hair.
When you think of curly hair, you might be thinking of really fancy hairstyles with tight curls, but curls can still make you look professional while at work if you do something a bit more subtle.
The loose curls in this tutorial are the perfect mix of casual and girly, perfect for daytime.
6. Wrap Around Ponytail
The ponytail is one of my favorite hairstyles for work because it is simple and easy, but still gives you that professional look.
However, if you have worn this hairstyle to work many times, you may be wondering how to spice it up a bit. You totally can by doing a wrap around ponytail instead of just the normal ponytail hairstyle.
All you will need to do is wrap a piece of your hair around the ponytail and pin it underneath — so simple.
Watch this tutorial to see exactly how to do it.
7. Ribbons
Another way that you can spice up your hairstyles for work and be a bit more girly while also looking super professional is adding some accessories like ribbons to your hair!
There are a ton of cute ways that you can use ribbons in your hair to add a little something extra to your hairstyle. You probably don't want to go for a huge frilly bow, but a simple black ribbon can definitely work for a casual office.
Check out this tutorial to see some ways that you can use ribbons to create these cute hairstyles.
8. Braided Bun
One other great hairstyle option for work is always the bun hairstyle! But, if you are tired of just doing a regular bun for work or if you want to add some braids to your hair, you should consider trying out this braided bun.
Watch these tutorials for all the details on how to do it.
9. Looped Half Updo
Another great way to style your hair for work is by putting it into a half updo. This is great for those of us who love to wear our hair down, but want to style it in some way.
Not only will you be able to have parts of your hair down for this hairstyle, but also it will still make you look totally professional while at work, and keep your hair out of your face.
There are so many different kinds of half updos you can try, but I would suggest going for this looped half updo because it's super easy and adorable!
Watch this quick tutorial to learn how to do it.
10. Claw Clip
One of my absolute favorite ways to style my hair is using the trendy claw clips that everyone is wearing right now! What's great about this hair accessory is you can use these hair claw clips to style your hair for work. Although they're trendy, they will make you look cute and professional.
If you have never used this hair accessory before or if you are wondering how to style your hair using hair claw clips, check out the tutorials above to see a few different ideas!
11. Sleek Low Ponytail
Another ponytail look that you can do for work is the sleek low ponytail. The key part of this look is making sure that your hair looks slicked back and straight to create the sleek effect.
Therefore, to get this look you may want to straighten some of your hair to get the perfect sleek low ponytail look for work. And a good styling gel is a must.
This tutorial will show you exactly how to do this cool girl hairstyle.
12. Braided Ponytail
If you love braids, you also can totally incorporate them into a ponytail hairstyle for work. This braided ponytail hairstyle looks so complicated but it's a lot easier than you'd think.
This one would be perfect for a more casual office or on-campus job.
Related post: Best Braided Hairstyle Tutorials for Summer
13. Textured Low Bun
To spice up the normal low bun look, you can also do this textured low bun hairstyle for work — it's unique and professional, plus it's easy to pull off.
This bun hairstyle may look complicated, but if you watch this tutorial it is actually a simple and quick hairstyle to put together. A must for when you're rushing out the door in the mornings!
14. Half Updo Ponytail
For those of us who love wearing our hair in half updo hairstyles, I would suggest this half-updo ponytail. It's on-trend and will get your hair out of your face.
Make sure to watch the straight hair tutorial from celebrity hairstylist Justine Marjan to see exactly how to do it, or watch the curly hair tutorial for a natural hair take on this look for work.
15. Barrettes
If you love adding accessories to your hair, you definitely can work if you use some pretty, simple barrettes!
Styling your hair with barrettes is a great way to keep your hair looking professional for work while also adding a bit of something extra to your hairstyle. (And don't worry, these aren't the same barrettes from when you were a little kid!)
There are a couple of ways that you can get the professional look using barrettes. Just watch this tutorial to see how.
16. High Ponytail
If you want to do a more simple hairstyle for work, I would definitely suggest going for the classic high ponytail.
This hairstyle is perfect for work because it will keep your hair looking perfect all day long and it's so sleek and chic, it will make you look very professional.
If you are unsure how to get the perfect high ponytail, watch this quick tutorial for all the details.
Which professional hairstyles for work do you like the most?
Which hairstyle will you be wearing to work? What hairstyle is your favorite for work?
Looking for more hairstyle ideas for work? Here are some of our favorites from our archives to keep your hair looking perfect at all times.