This post will show you the top trendy hair accessories for 2023.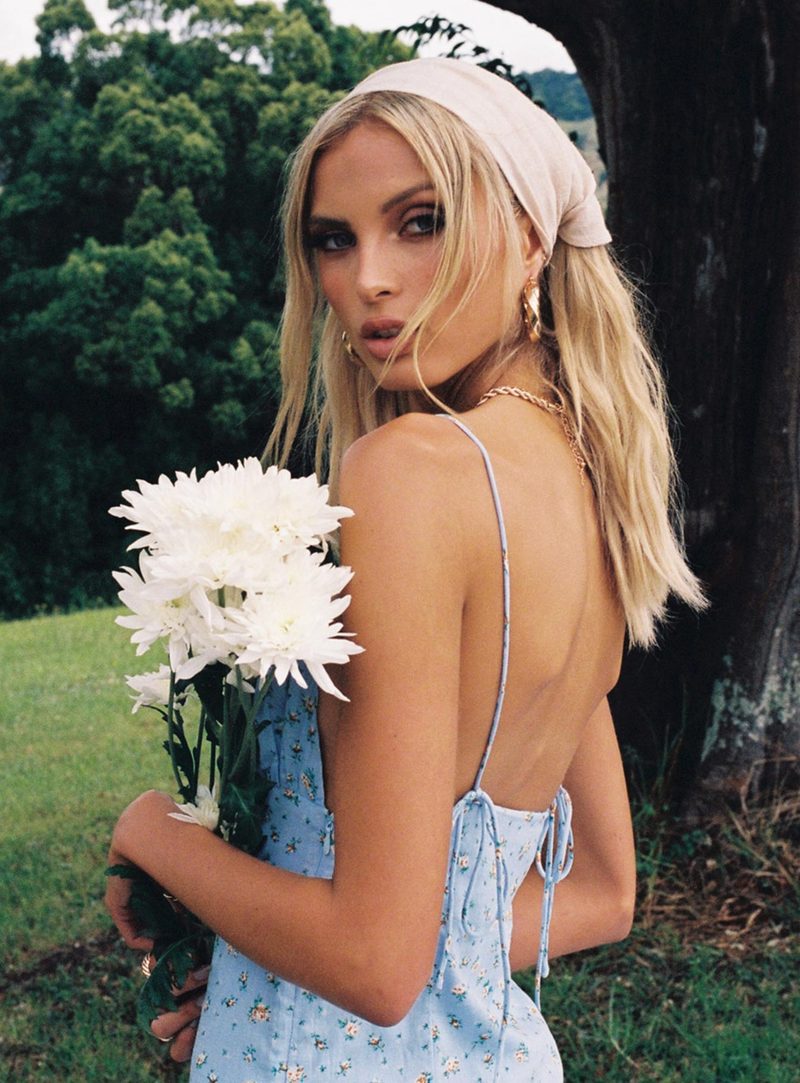 Summer will be here before you know it! One of my favorite parts of the season is trying fun new trends, and one of my favorite cheap ways to be trendy is to try out new hair looks.
This season, it's all about Y2K and '90s looks, so the hair trends are reflecting those decades. In particular, hair accessories are a key part of this look. They're so cute and fun to experiment with!
If you want to know all the new hair trends for this upcoming season, keep reading because this post will show you the 15 trendy hair accessories you definitely need to try out for summer 2023.
1. Scrunchie Set
You might have done the double scrunchie hairstyle when you were younger — it used to be so trendy. If you loved this look, then try it again this summer because it's coming back!
In case you've forgotten, all you need to get this hairstyle is a set of cute scrunchies like this dramatic start mauve multi-floral print organza scrunchie set.
You could use regular hair ties to make this hairstyle, but these floral scrunchies will make it more fun!
Just section off the hair with each of these scrunchies, and you will be good to go.
You have probably seen this trendy hair accessory all over Instagram and TikTok already because it is extremely trendy. The scarf headband is taking over for 2023!
Some people use an actual scarf and tie it around their head to make a headband-like hair accessory, but personally, I'd rather make my life 10x easier with this amalfi headband in chocolate.
With this hair accessory, you won't have to worry about making your scarf look just right in your hair because it is already designed as a headband.
3. Crochet Bucket Hat
I am sure you have seen bucket hats recently because they are one of the hottest womens summer hats out there right now. But have you seen this new trend? It is the crochet bucket hat! This will be super cute to wear during the summertime.
Celebs like Ariana Grande have been seen rocking these crochet bucket hats, and you can get the look for yourself on a budget with this crochet bucket hat.
I am sure you have seen and worn scrunchies before, but have you tried velvet scrunchies?
These are my new favorite when it comes to scrunchies because they're so soft and easy on your hair. And for those of us who love anything luxurious or glam, these scrunchies are perfect for you.
If you want to wear some cute velvet scrunchies this summer, I love this 6 pack of velvet scrunchies.
5. Bear Claw Hair Clip
Claw hair clips are another insanely popular hair item recently that harkens back to the 2000s.
Most of the time, you will see hair clips that come in solid colors, but why not spice up your hair look with a fun hair clip with a cool design?
If you want to upgrade your hair clip game, get this mini hair clip! Not only is the hair clip super trendy, but the design of this hair clip will make you stand out. (It would also go great with a coconut girl aesthetic if that's your vibe this summer.)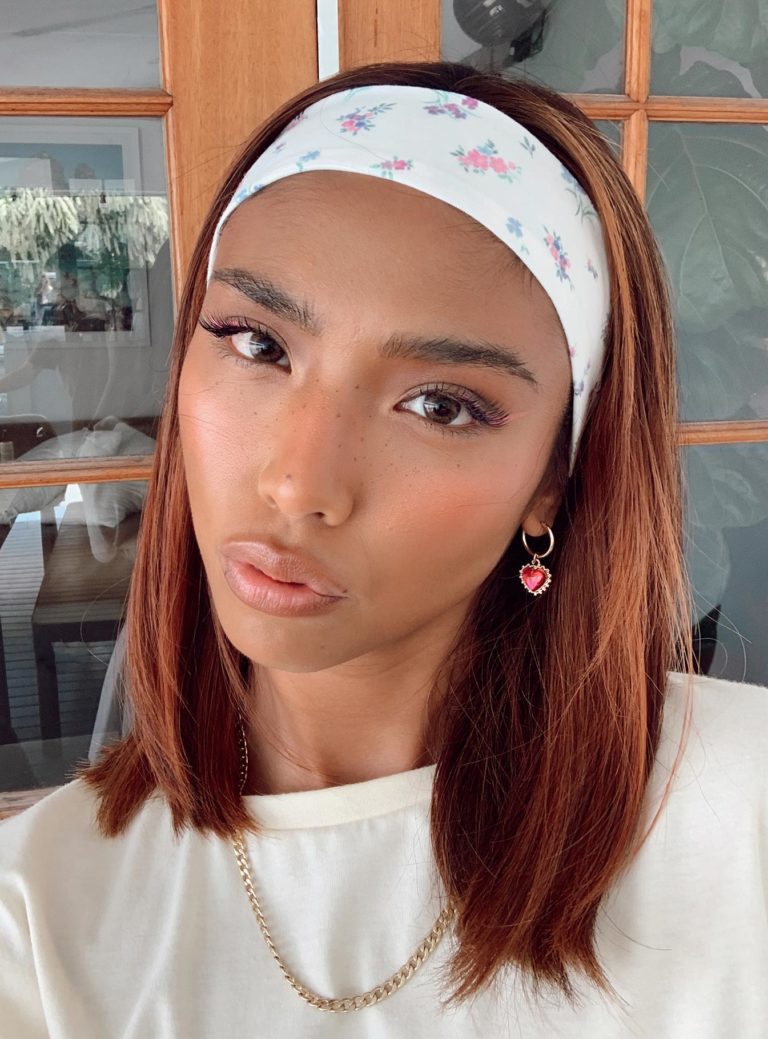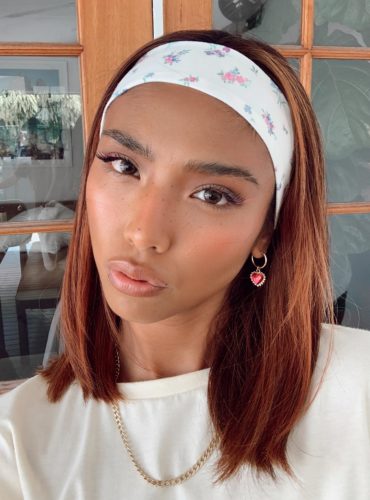 If you want a super easy hair look for the summer that is also trendy, I totally recommend investing in an elastic headband.
I love this trendy hair accessory, especially if I am in a rush to get ready. These headbands make it so easy to style your hair!
If you want a super cute one for the summer, I suggest this prairie girl headband that comes with an adorable floral design.
Also read: Our Favorite Preppy Headbands
If you loved hair barrettes when you were younger, get excited because they are back in style in a big way this summer.
This hair barrettes set is my favorite because it includes fun colors to match all of your summer outfits.
8. Butterfly Clips
Another adorable and trendy hair accessory we'll be seeing a lot this summer is butterfly clips!
This lelo hair clip set reminds me of the 2000s and is perfect if you are looking for some cute butterfly clips. These affordable clips are just the right size, and they come in some super cute colors!
Wear them exactly like the model in the picture for an incredibly Y2K look.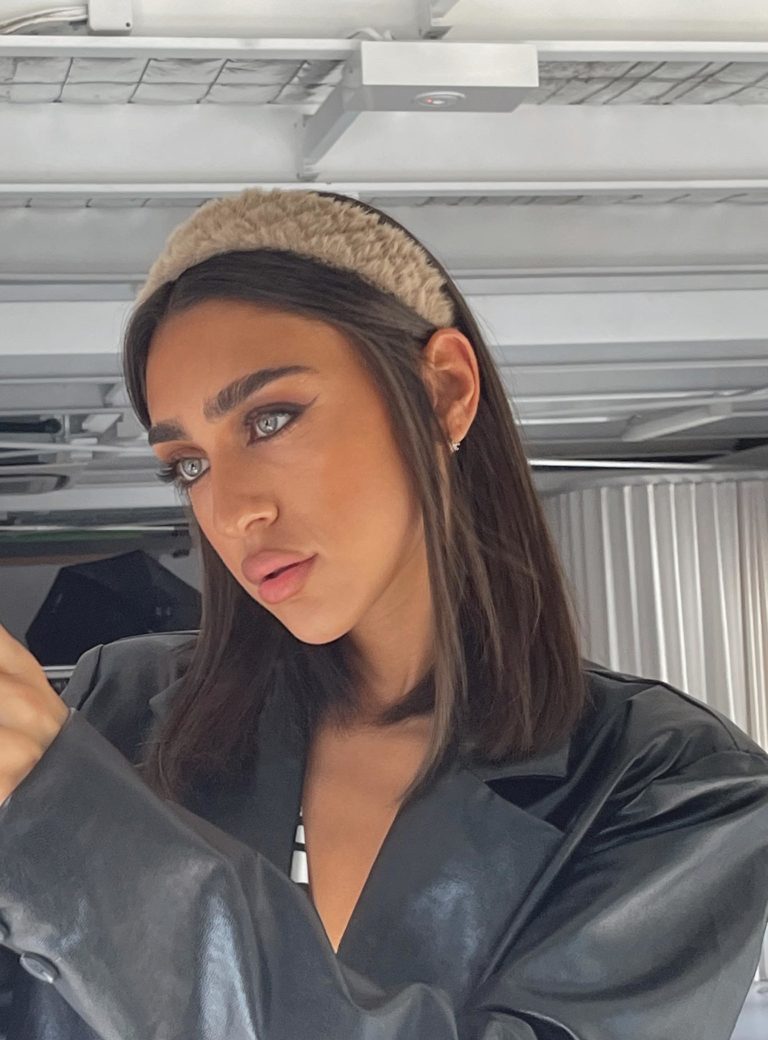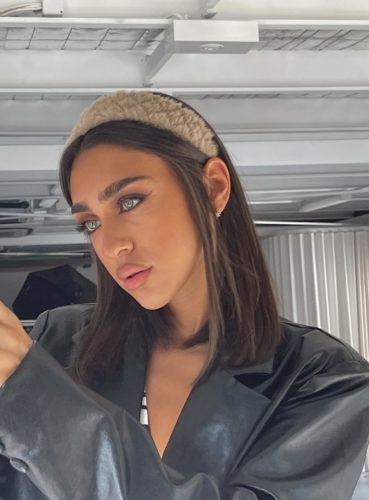 In love with headbands? Spice up your hair looks this summer by wearing a headband with faux fur!
Not sure about this trend? Just check out the example above. This serena headband in beige is perfect because it's neutral and subtle — you could pair this with so many of your outfits.
10. Curling Iron
Okay, not a hair accessory per se, but a must-have for getting a trendy hair look this summer.
If you've ever wanted beach-worthy waves that still look "done" (think this type of vibe) with minimal effort, a waver is going to be your best friend. I'm obsessed with this mermade pro waver 32mm — it's amazing and affordable.
With this waver, you will be obsessing over wearing your hair wavy this summer!
Another way that you can wear a scarf in your hair is by purchasing scarf scrunchies!
I think that this is such a cute hair accessory to add to your hair because it will make your hairstyle look girly while pulling your hair off your neck for those hot summer days.
If you want some cute scarf scrunchies to wear all summer long, Amazon has this hair scarf scrunchies set that is super cute and affordable.
12. Shell Hair Clips
If you're lucky, you'll get to have some much-needed beach days this summer! Even when you are not at the beach, though, you can give off a beachy summer vibe with these cute seashell hair barrettes!
Fun hair barrettes like the ones in these sandcastle queen gold shell hair clip set are trendy right now and will be perfect to wear during the summer.
13. Baseball Cap
If you love wearing hats, you are in luck because baseball hats are becoming a popular item again.
With a baseball cap on hand, you won't have to worry about doing your hair at all — throw on a fun cap like this floral baseball hat, and you will be ready to go!
14. Rhinestone Bobby Pins
Looking for something sparkly to wear for fun nights during the summer or maybe a summer wedding? You should totally try this rhinestone bobby pins set!
Add these rhinestone bobby pins to your hair, and you will have a trendy and glam hair look for your nights out.
One other headband that you totally should consider wearing this summer is the knotted headband. It's super easy to throw on and looks so luxe and fashionable.
I adore this cream dot print knotted headband because of the super cute dot design!
Which trendy hair accessory is your favorite?
What hairstyle do you like for the summer? Which hairstyle are you excited about trying?
If you love these trendy hair accessories, you might also want our favorites from our archive —