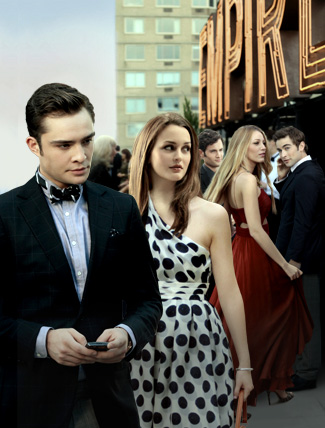 All photos courtesy of  The CW
All eyes are on the gorgeous Serena van der Woodsen and Blair Waldorf, as Gossip Girl gets a new spin with a reboot.
It's so sad that the original version of our beloved show has ended, especially since we've always been such big fans of Gossip Girl here at CF. In fact, we love the ladies and gents of Gossip Girl so much that we've covered all aspects of Gossip Girl style throughout the years.
But even though Gossip Girl is one of the biggest trendsetters in fashion, they have inspired lots of beauty looks as well (which we covered in the context of Halloween costumes a few years ago). Below, we'll detail the six steps to achieving the hair and makeup looks of Gossip Girl's two leading ladies and best friends, Serena and Blair. 
Related reading: The 15 Best Blair Waldorf Quotes of All Time
Serena van der Woodsen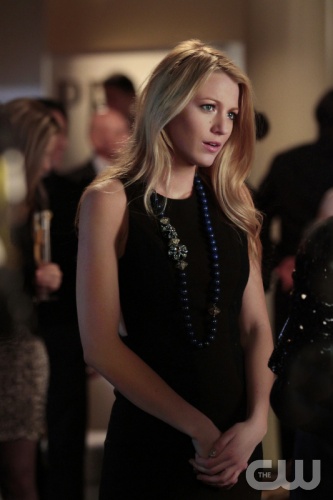 There's no denying that Serena is absolutely radiant. No matter what she's doing, Serena always manages to look effortlessly beautiful. Her look is very warm and sunny, but never overdone. Here are the three key elements to Serena's look:
1. Glowing Skin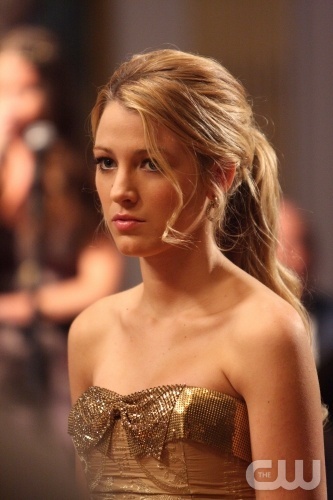 One of Serena's best features is her flawless and glowing skin.
To achieve this look on yourself, start by evening out your complexion with a tinted moisturizer or light foundation. Because Serena's foundation looks very natural and almost nonexistent, only use a heavier, full coverage foundation if you absolutely need it.
Next, lightly apply a shimmery bronzer to the apples of your cheeks and blend upwards towards your temples. Don't overdo it; start with very little product and add more if necessary. Lastly, set your makeup with a sheer powder or a spritz of makeup setting spray.
Product Recommendations:
2. Shimmery Eyes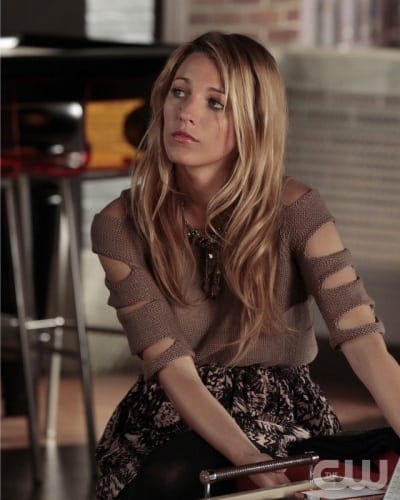 For daytime, Serena sticks to shimmery, neutral eye shadows to accentuate her eyes.
To get Serena's look, apply a soft, shimmery taupe shadow all over your lids and blend into your crease. For definition, line your upper and lower lash lines with a dark brown shadow or liner. To open up her hooded eyes, Serena usually uses a white or nude eyeliner on her lower waterline, but you can skip this step unless you have smaller eyes.
To transition this into a nighttime look, blend a medium brown eye shadow into your crease and add a shimmery ivory or champagne-colored eye shadow to your brow bone to highlight.
Product Recommendations:
3. Carefree Waves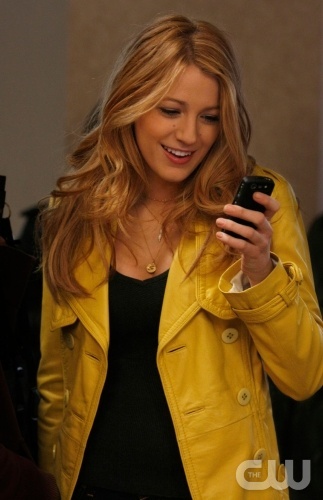 Perfectly imperfect waves are Serena's signature hairstyle.
If you already have wavy hair, keep frizz at bay by running some mousse through damp hair and blow drying with a diffuser attachment.
For straight haired-gals, take sections of your hair, starting with the bottom layers, and curl your hair using a large barrel curling iron. Once you've worked your way from the bottom layers to the top, let your curls set for a couple minutes. Then, run your fingers through your curls and tousle them up. Finish the look with a light hold hairspray.
Product Recommendations:
Blair Waldorf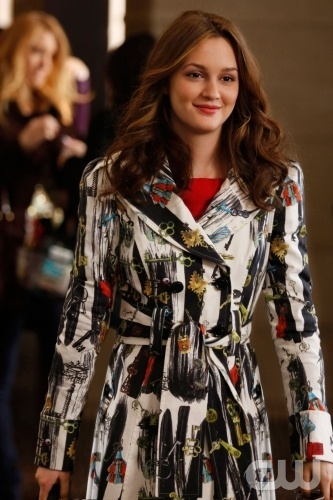 Blair is a classic beauty and compared to Serena, her makeup and hair is much more polished. Blair always looks put-together and feminine and her beauty routine is a prime example. Here are the three key elements to Blair's look: 
1. Rosy Lips and Cheeks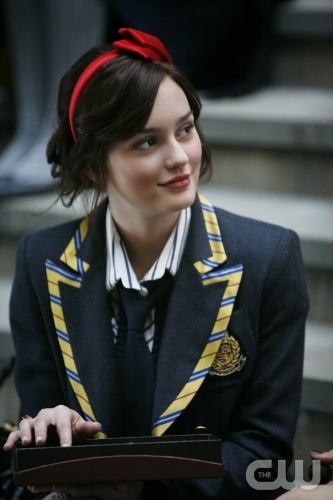 Unlike Serena's sunkissed skin, Blair sports a more classic look with a pinch of rosy blush and lip color.
To achieve this, blend a rose blush with minimal to no shimmer onto the apples of your cheeks. For winter and fallm Blair sticks with blushes that are pink-based, but she switches to peach-based colors in spring and summer. On exfoliated and moisturized lips, use a non-shimmery pink or berry lipstick or gloss.
Product Recommendations:
2. Defined Eye Shadow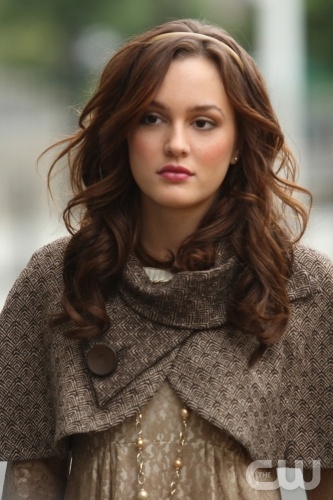 Rather than a simple wash of color on her entire eyelid, Blair's eye makeup is slightly more extensive, focusing on defining her eyes and adding depth.
Start by using a matte eye shadow that's close to your skin tone all over your lid. Then, take a matte chocolate brown shadow and blend into your crease and up towards your brow bone. Highlight your brow bone with a shimmery beige or vanilla eye shadow. Thinly line your upper and lower lash lines with a dark brown shadow. Finish the look with a sweep of mascara.
Product Recommendations:
3. Polished Curls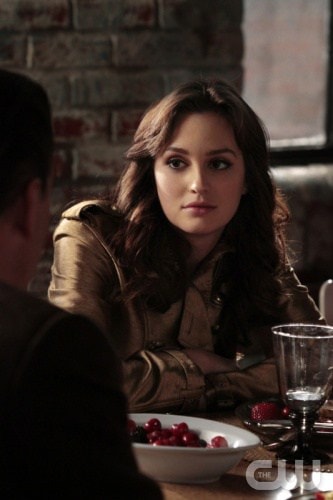 Blair's hair is almost always curly and she is rarely seen with a curl out of place.
To get her perfect curls, begin by blow drying your hair so it's as smooth as possible. Then, curl your hair in sections with a medium barrel curling iron, spraying each curl with a medium-strong hold hairspray as you release it from the iron. Finish off with a spritz of shine spray.
Product Recommendations:
What do you think?
Do you love Serena and Blair's beauty looks? Is your beauty routine more similar to Serena's or Blair's? Are you excited for Season 6? Let us know in the comments below!