This post may contain affiliate links, which means we may receive a commission if you purchase through our links. Please
read our full disclosure here
.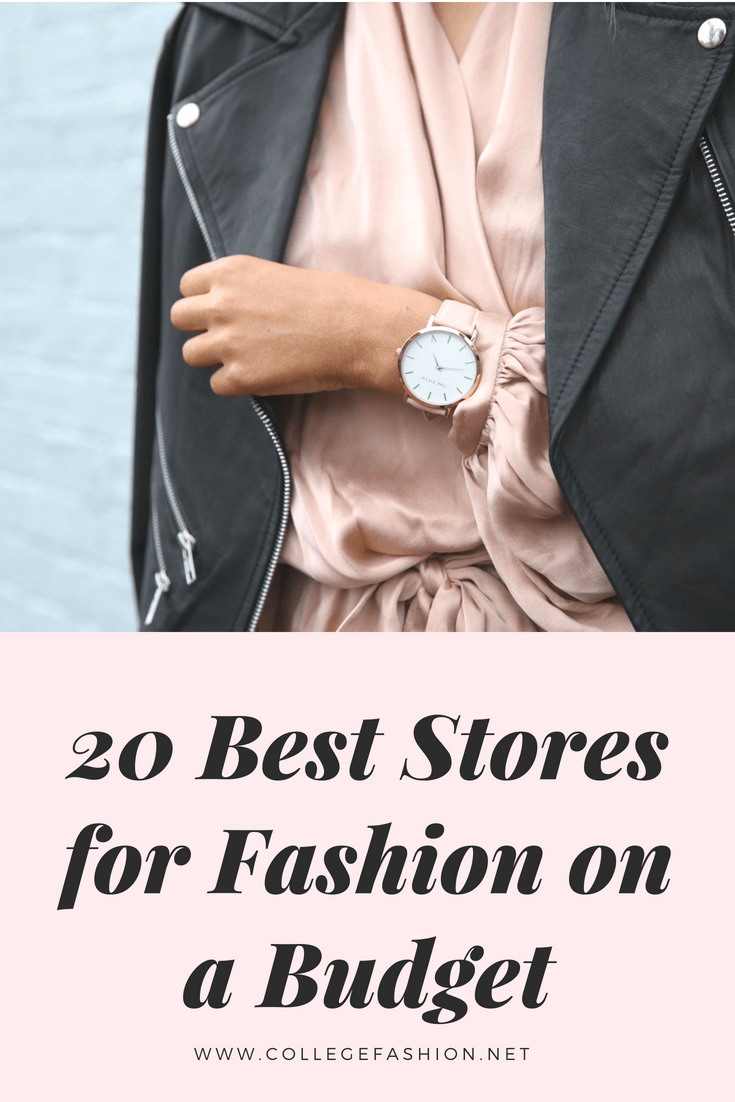 At some point in your life as a stylish college girl, you'll face an important choice: buying clothes, or buying books? Since books are non-negotiable in college, if you want to maximize your (few) leftover dollars, you need to know where to shop.
There are tons of discount clothing stores out there, but which ones are worth shopping at, and which aren't? Some cheap shopping sites are fabulous, but many are just cheap! There are tons of affordable clothing retailers with low prices and stylish clothes… you just need to know which ones to shop.
If you have champagne taste on a beer budget, dollar store clothing is not gonna cut it. You need to shop at the right places.
To help you out, here's the official College Fashion love list of the top 20 best stores for fashion on a college budget. Visit these affordable clothing stores, shop right, and no one will know that your outfit didn't cost a fortune!
20. Joe Fresh
Believe it or not, Canadian-owned Joe Fresh was actually created for Loblaw Companies Limited, a Canadian food distributor!
Known for their affordable clothing, Joe Fresh is a great place to shop if you are looking to add trendy yet relaxed pieces to your wardrobe without breaking the bank.
Unfortunately, their merchandise is no longer sold in stores in the US; however, it can still be ordered online through their American website.
In addition to their collection of everyday clothes — which encompasses everything from basic t-shirts to swimwear — the brand also has an activewear line. As well, they sell jewelry, bags, shoes, and bath and beauty products.
Note: Joe Fresh is great for swimwear, but it's not our favorite swimwear store! See our list of the best stores for cheap bathing suits for our faves.
19. J.Crew Factory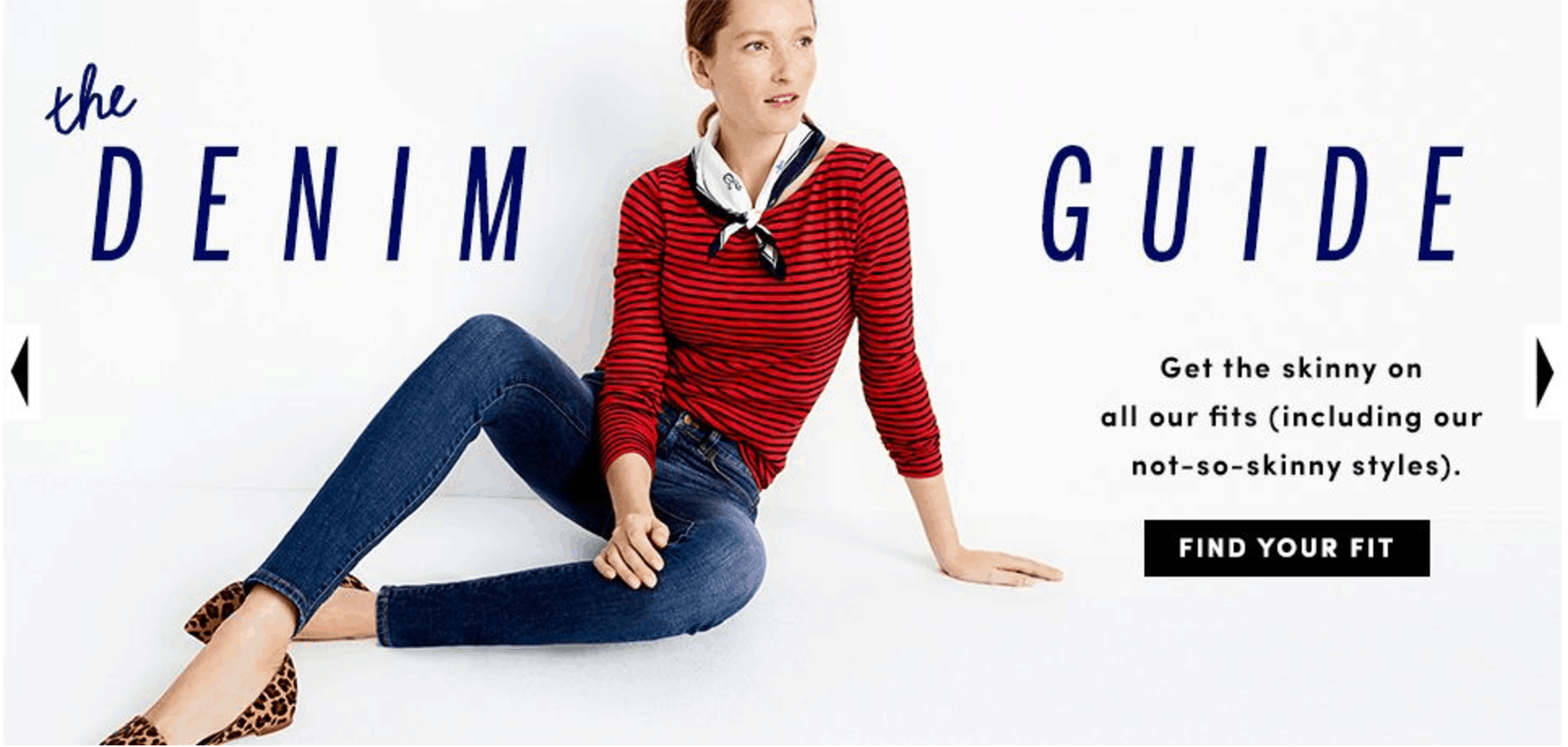 If you long for the fun, preppy-with-a-twist look of J.Crew, but can't justify paying their prices, head over to J.Crew Factory, J.Crew's equally-chic, yet more affordable, line.
While J.Crew Factory's prices don't always fall under the category of cheap, per se, they are definitely amazing for what you're getting, especially when it comes to workwear staples like blazers and trousers.
The best part of J.Crew Factory is that they sometimes release items that look identical to the ones sold at J.Crew, only at a much lower price! They tend to wait until a later season to do so, and only do this with certain pieces, so you'll have to be patient.
Like J.Crew, J.Crew Factory sells shoes, bags, accessories, pajamas, and jewelry in addition to clothing. They sell swimsuits as well, although their selection is much smaller than J.Crew's.
Finally, the brand offers "special sizes," which encompass petite, tall, sizes 18-20 clothing, and sizes 5 and 11 shoes. However, these collections are different and/or much smaller than their "mainstream" collection, so if you fall into any of those categories, it's probably a good idea to look elsewhere.
Want more places to buy workwear? Check out our list of the best places to buy work clothes.
18. Kohl's
As a Canadian, I have never set foot in a Kohl's store before. (Cue gasps!) However, I have browsed their extensive website enough to know that they offer tons of budget-friendly options by way of clothes, shoes, bags, accessories, swimwear, and beauty products.
While some of their things are aimed at an older audience, there are still plenty of trendy, youthful options to choose from.
The best part about Kohl's is that they offer a wide range of sizes, from plus-sized to petite to juniors, so you're bound to find something regardless of what size you are!
Their beauty section is also quite impressive, so I'd recommend checking it out if you're looking to update your look without dropping too much cash.
17. eBay and Etsy
I chose to group eBay and Etsy together because they are similar in that both are places where individuals, rather than brands, sell items directly to the consumer.
The main difference between the two is that Etsy tends to focus more on selling unique handmade or vintage items, whereas eBay's focus is geared more towards the re-selling of used (or new) items.
One very important thing to keep in mind–especially when it comes to Ebay — is that you need to make sure that the seller from whom you are ordering is reliable and safe.
I'm not going to lie, I did have a negative experience recently in which I thought I was ordering a bracelet from a certain brand, but was sent a knock-off instead. I was definitely surprised, as the seller seemed to have very positive reviews. Thankfully, it was a relatively inexpensive purchase, but still–be extremely careful!
As far as Etsy goes, I have only had positive experiences so far. Nonetheless, I recommend being as cautious as possible, particularly when buying vintage items. This is because there's more room for exaggeration and/or lying than with handmade items.
Lastly, don't be shy to message sellers with your questions. Based on my own experience, they are always happy to offer help!
These stores sell everything, including costumes! Read our guide to the best places to buy Halloween costumes to learn more.
16. Francesca's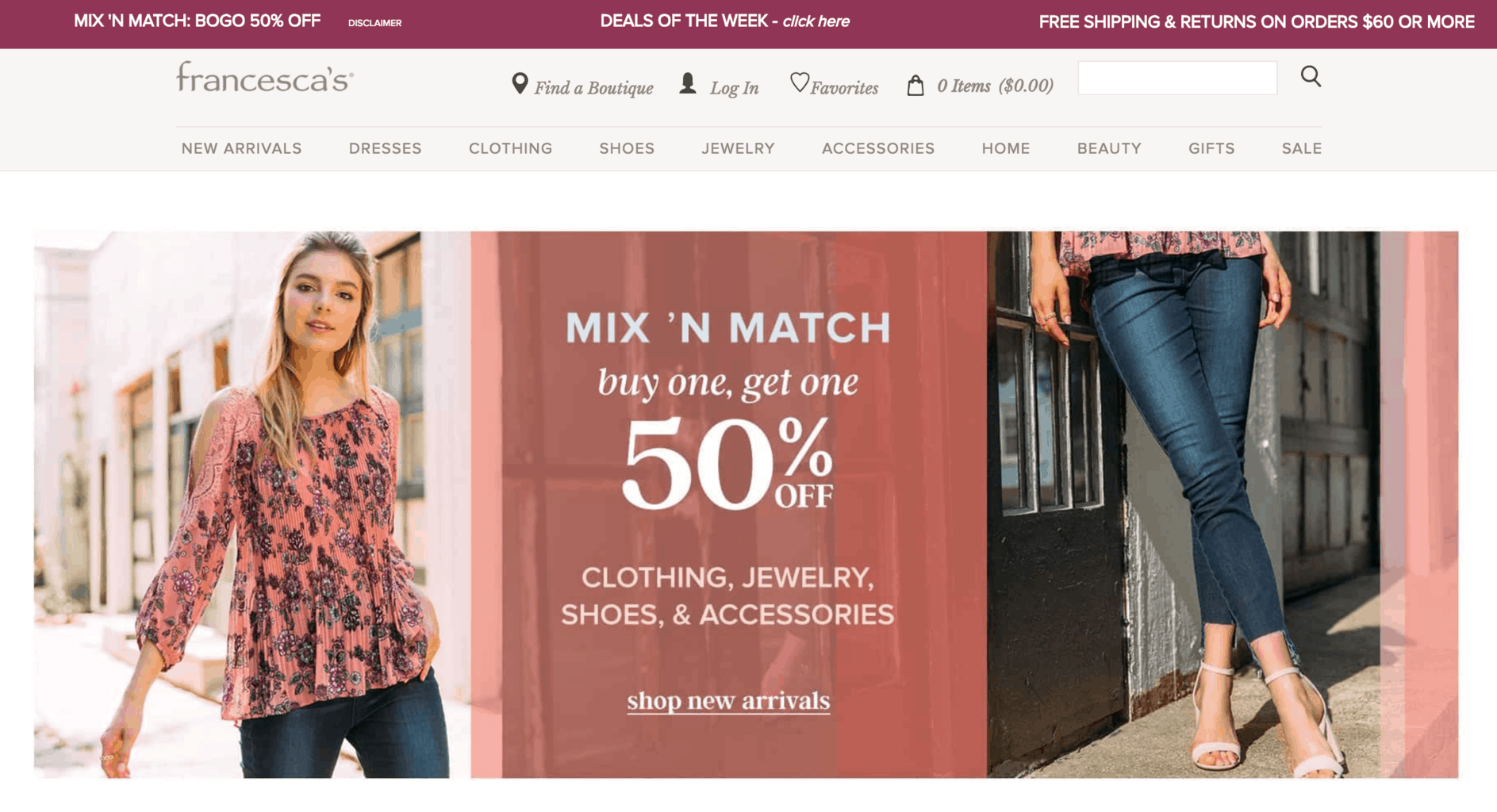 Francesca's sells cute and pretty boutique-style clothing, jewelry, and accessories at cheap prices. In addition, they have a lovely selection of home and beauty products.
With its relaxed and feminine aesthetic, Francesca's almost reminds me of a less-expensive Anthropologie.
One of my favorite things about Francesca's is their way of interpreting trends in a way that is more subtle and wearable than some other wallet-friendly retailers.
Furthermore, the quality of the merchandise appears to be pretty good for the price.
Therefore, if you are looking for fashion-forward and girly pieces, you should most definitely check it out!
Need to accessorize your look on a budget? Here's our guide to the best places to buy cheap accessories.
15. Modcloth
ModCloth is known for their adorable and quirky indie and retro-inspired pieces, so if you're in the market for a dress with a fun print or a pin-up-style swimsuit, this is the place for you!
In addition to clothing and accessories, ModCloth sells unique shoes, accessories, and gifts (which mostly fall under the home decor category).
Though most of the items sold on ModCloth are affordable, they do offer some more expensive pieces as well. Even so, their prices are cheaper than what you might pay for a similar item at a department store.
One of the best things about ModCloth is that they have an extensive selection of plus-sized clothing! Furthermore, like many of the other retailers mentioned in this article, they also offer petite and tall sizes.
Though most of the items that I have seen from ModCloth appear to be good quality, there are some discrepancies, so be careful, and always read reviews and look at customer photos before buying.
14. Express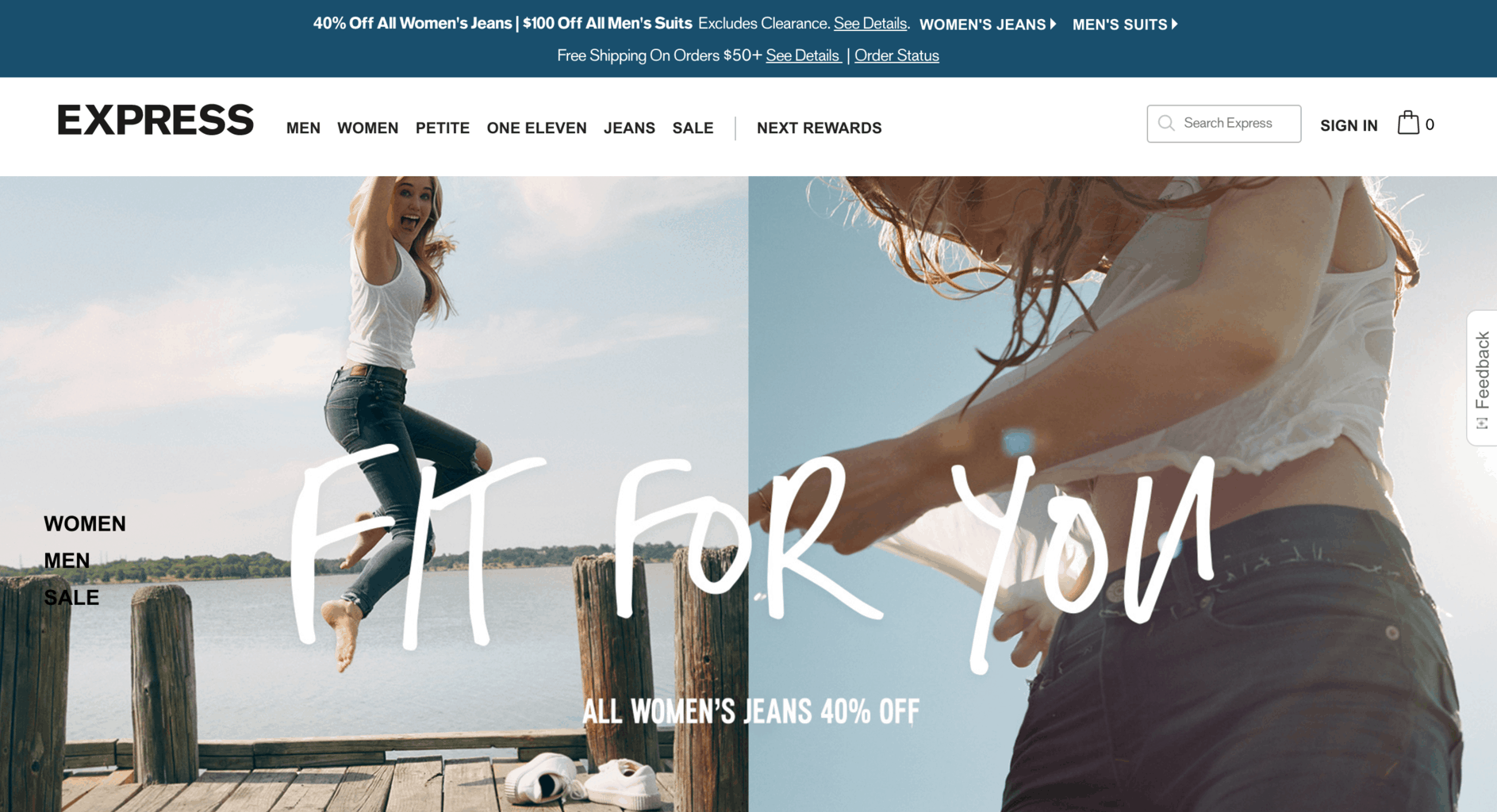 Express is known for their stylish pieces and workwear staples–particularly its famous Editor Pant, which comes in different cuts and colors.
Just about everything is under $100, with most items in the $40-$80 range. So, their items might cost you a bit more than your typical Forever 21 or H&M finds, but the difference in quality is there.
Also, they are known for offering up to 50% off quite often — always wait for the sales with Express!
In addition to clothing, Express sells shoes, accessories, jewelry, swimwear, and activewear; they also have an athleisure line called One Eleven.
Finally, Express carries petite sizes, which, according to the retailer, are meant for women 5'4″ and under.
13. Nordstrom Rack
If you're looking for a wide selection of fashion-forward and more sophisticated pieces, then Nordstrom Rack is the place for you! The majority of their clothing rings in at $50 or less, and most of their items are well made.
Nordstrom Rack carries plus-size and petite clothing, as well as shoes, bags, jewelry, accessories, intimates, swimwear, items for the home, and gifts.
They also carry some items by department store designers at lower prices; however, it is worth noting that some brands produce items specifically for outlet stores that were never sold in full-price department stores at all. This isn't necessarily the case at Nordstrom Rack, but it's worth remembering when shopping at any outlet.
So, if you're looking for bargains on department store items, it's a good idea to do your research first to make sure you're actually getting what you're looking for.
12. Topshop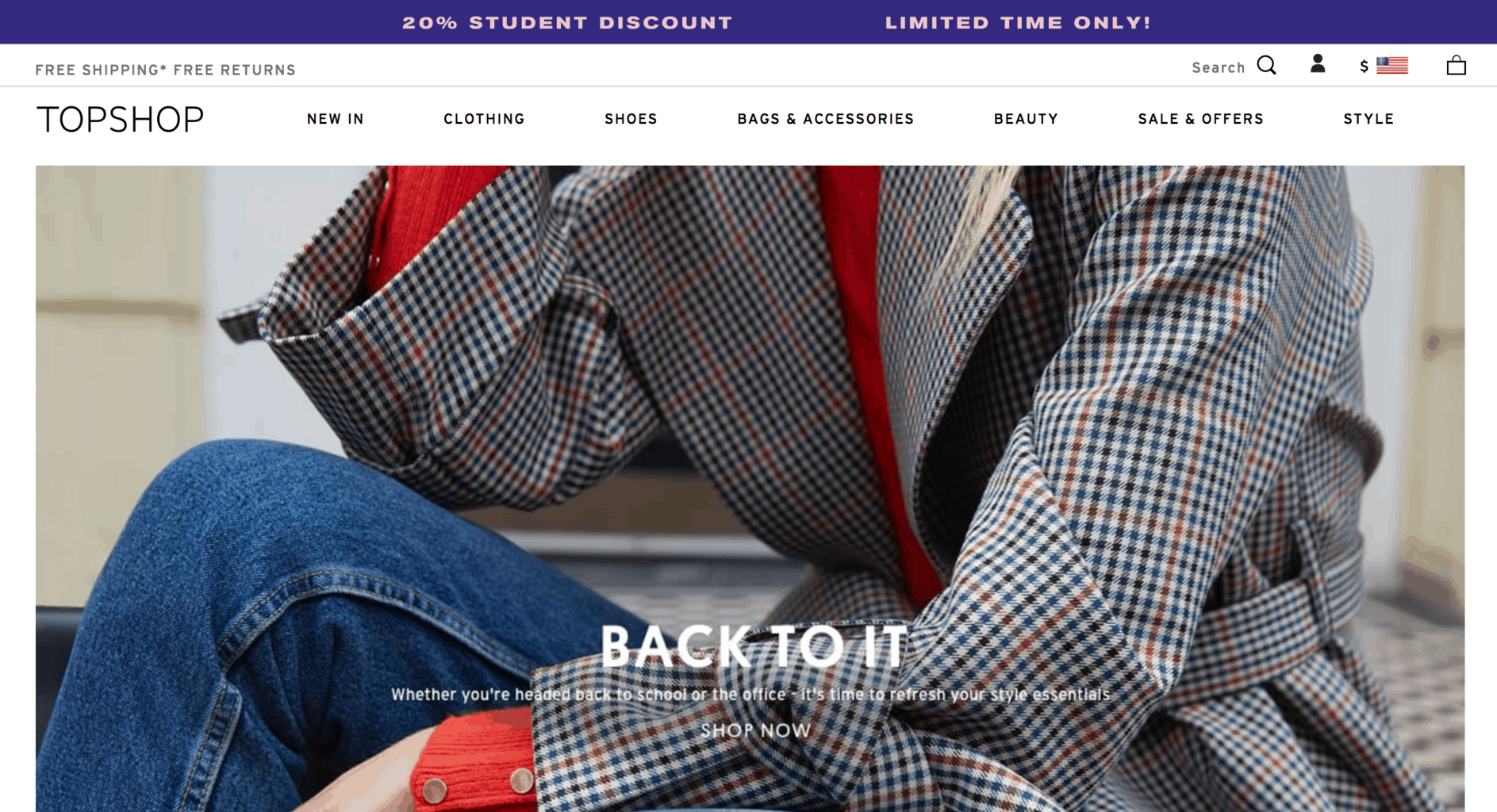 Topshop is the ultimate destination for It Girls on a budget, and caters to a variety of aesthetics, from feminine to sporty to boho–and beyond.
In addition to clothing, Topshop stocks shoes, bags, accessories, and a fun selection of beauty products, all of which fit in with their cool, model-off-duty vibe. They also offer tall and petite sizes.
In terms of quality, Topshop can be a bit inconsistent. While not necessarily the cheapest retailer on this list, Topshop's prices correspond well with what you get — fashion-forward, designer-looking pieces for less.
Furthermore, their products seem to sell out rather quickly, so if there's something that you've been eyeing, it's probably a good idea to snap it up sooner rather than later.
Topshop carries both men's and women's styles, but if you're looking for something gender neutral, see our list of the best unisex clothing stores.
11. Online and In-Person Thrift/Second-Hand Stores
If you're a seasoned bargain hunter, you've probably hit up brick-and-mortar thrift/second-hand stores such as Goodwill or Buffalo Exchange at some point in your life. Thrifting is awesome and we love it here at CF!
However, due to the increasing popularity of online shopping, online retailers including Poshmark, Swap.com, and ThredUp have have brought the thrifting experience to the digital world.
For the most part, these online thrift/second-hand shops make it easier to find what you're looking for, as they allow you to avoid the trademark thrift store clutter. But if you're someone who lives for "the hunt," I'd recommend visiting a local thrift shop in person.
Love thrifting? See our guide to the best online thrift stores.
10. Zara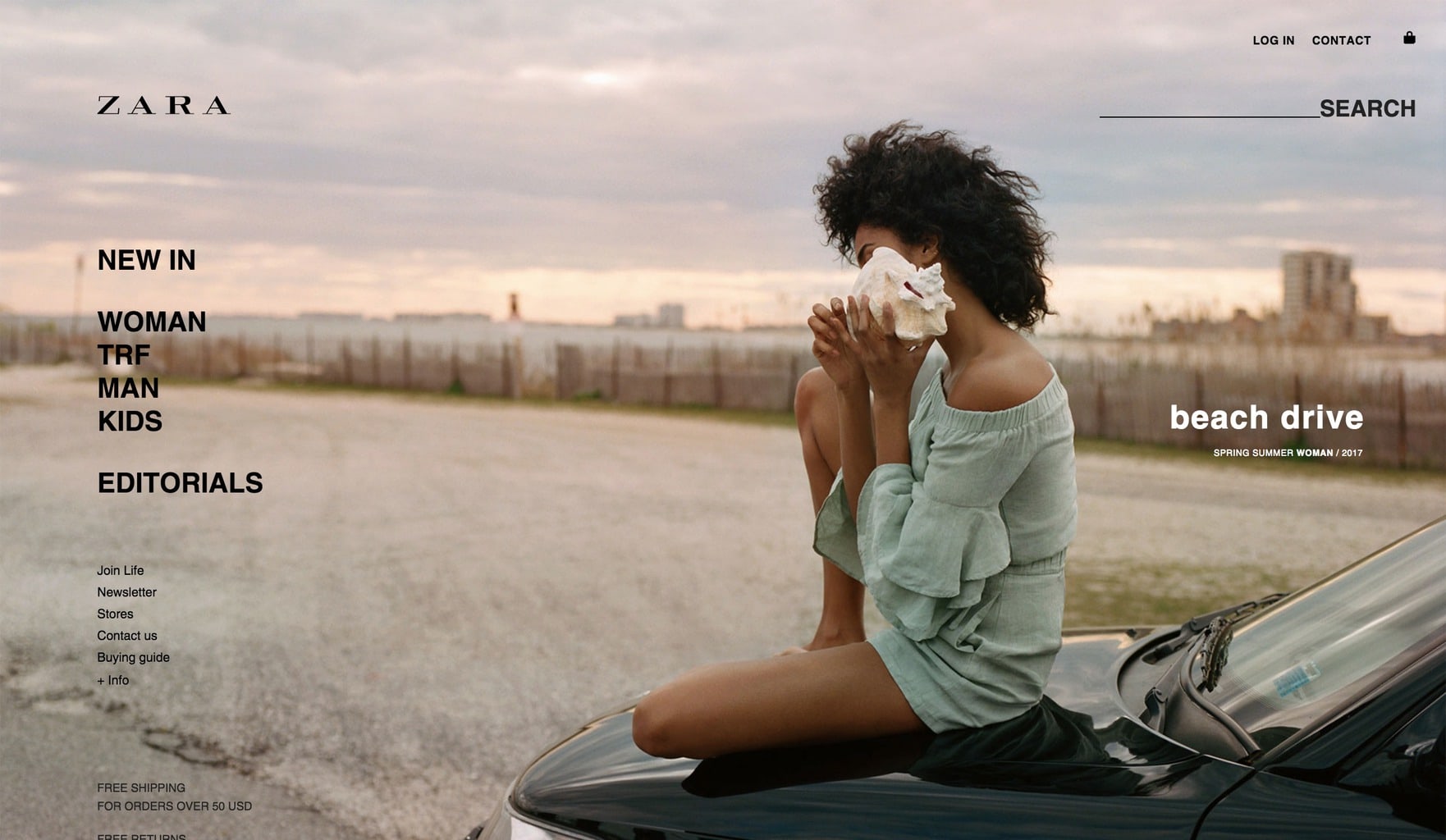 I'm going to tell you a secret: Zara is my budget fashion weakness. Every time I go into a Zara store or browse through their online selection, I can't help but admire the cool, on-trend clothes that look like they belong on the cover of a magazine.
As with any affordable clothing store, some Zara pieces are poor quality. However I've found most Zara clothes hold up well for years.
One thing to note: Zara carries extremely trendy (and sometimes crazy) styles, so it's important that you go in with a sense of what you like to get the best value for your money.
I also love Zara's more discreet, but still awesome, selection of basics: Think sophisticated trench coats, classic skinny jeans, and chic ballet flats.
9. Mango
Another store like Zara, Mango is one of the most underrated affordable fashion sites. Between their trendy (but not too trendy) pieces, good quality, and great prices, Mango is like a more sophisticated and grown-up version of Zara.
They carry clothing up to size 22, so if you can't find your size at Zara (Zara's clothes run small), Mango is your alternative.
In addition to their selection of cool clothes, they also carry cute jewelry and shoes, and have amazing handbags that could easily pass as designer.
Mango is the place to go if your style is more subtle, or if you're looking for nice workwear or classic pieces that you'll wear for years to come.
8. Baublebar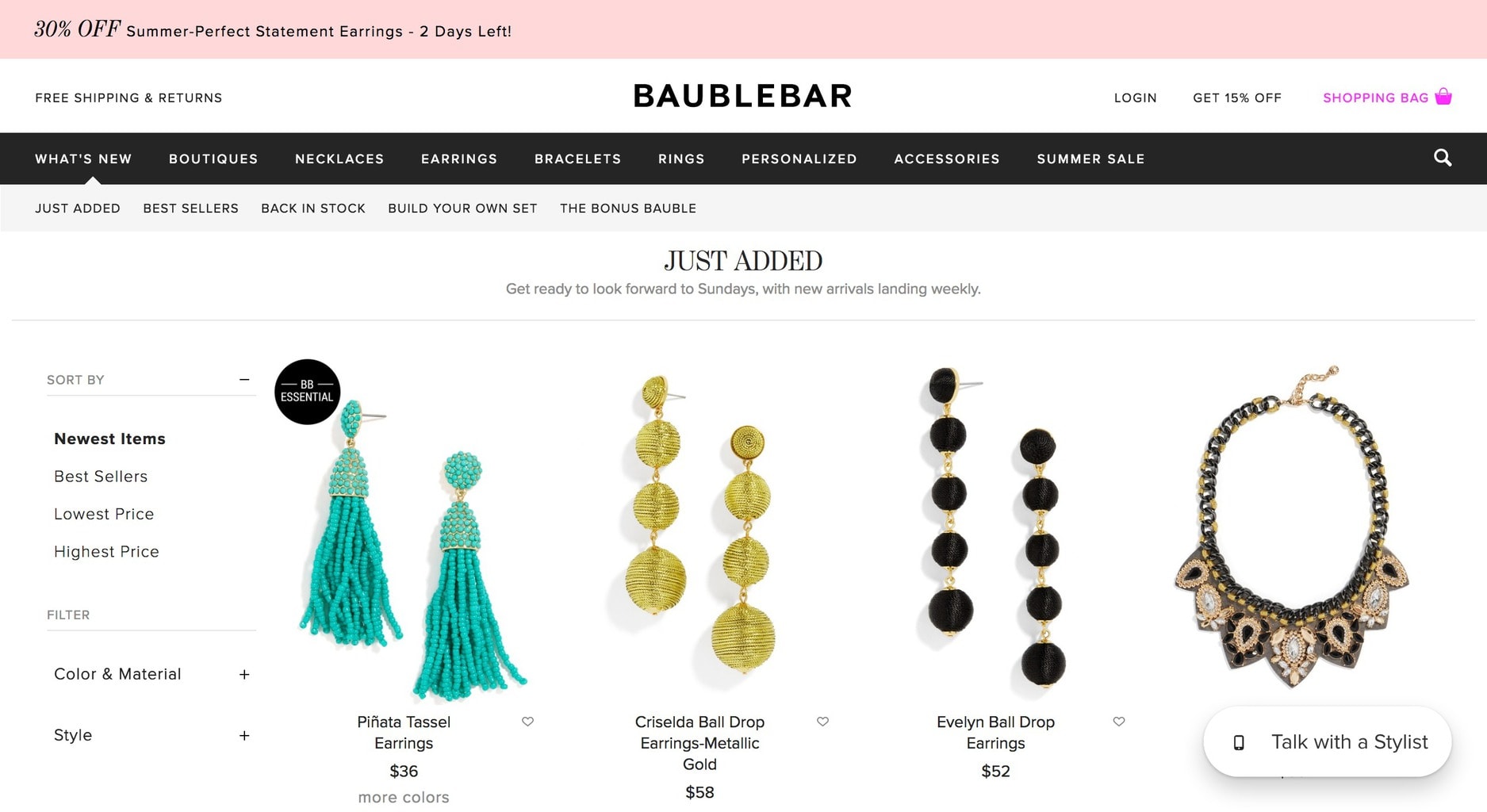 As you may have noticed if you've been keeping up with my articles, I'm a huge fan of jewelry!
I love Baublebar for their cute and colorful aesthetic, as well as their playful takes on the latest jewelry trends. They also carry accessories, including bags, sunglasses, and scarves.
Unlike with other affordable stores like Forever 21, the jewelry from Baublebar is high quality and made to last.
Also, everything that they carry is ultra wearable, so you won't run out of ways to style their pretty earrings, cool necklaces, lovely rings, and beautiful bracelets!
If you're looking for jewelry on a budget, be sure to check out our list of the best jewelry brands online right now!
7. Uniqlo
Uniqlo is my go-to store for practical-yet-stylish basics.
Style-wise, Uniqlo is a cross between H&M and Gap: Their pieces are functional enough to stand the test of time, while still being fashionable.
I recommend their fabulous HEATTECH line for the colder months, as well as their signature Ultra Light Down jackets. (I have one, and it keeps me so warm while feeling like nothing! I don't know how they do it!)
Uniqlo also has high-quality sweaters, as well as feminine skirts and dresses in chic silhouettes.
In addition, they carry loungewear and intimates (although unfortunately, bra sizes and styles are limited), and have done unique collaborations with style icons like Inès de La Fressange and Carine Roitfeld, as well as Disney and Star Wars.
We love Uniqlo's inexpensive intimates, but they aren't the only option. Check out our list of the best places to buy affordable bras.
6. Torrid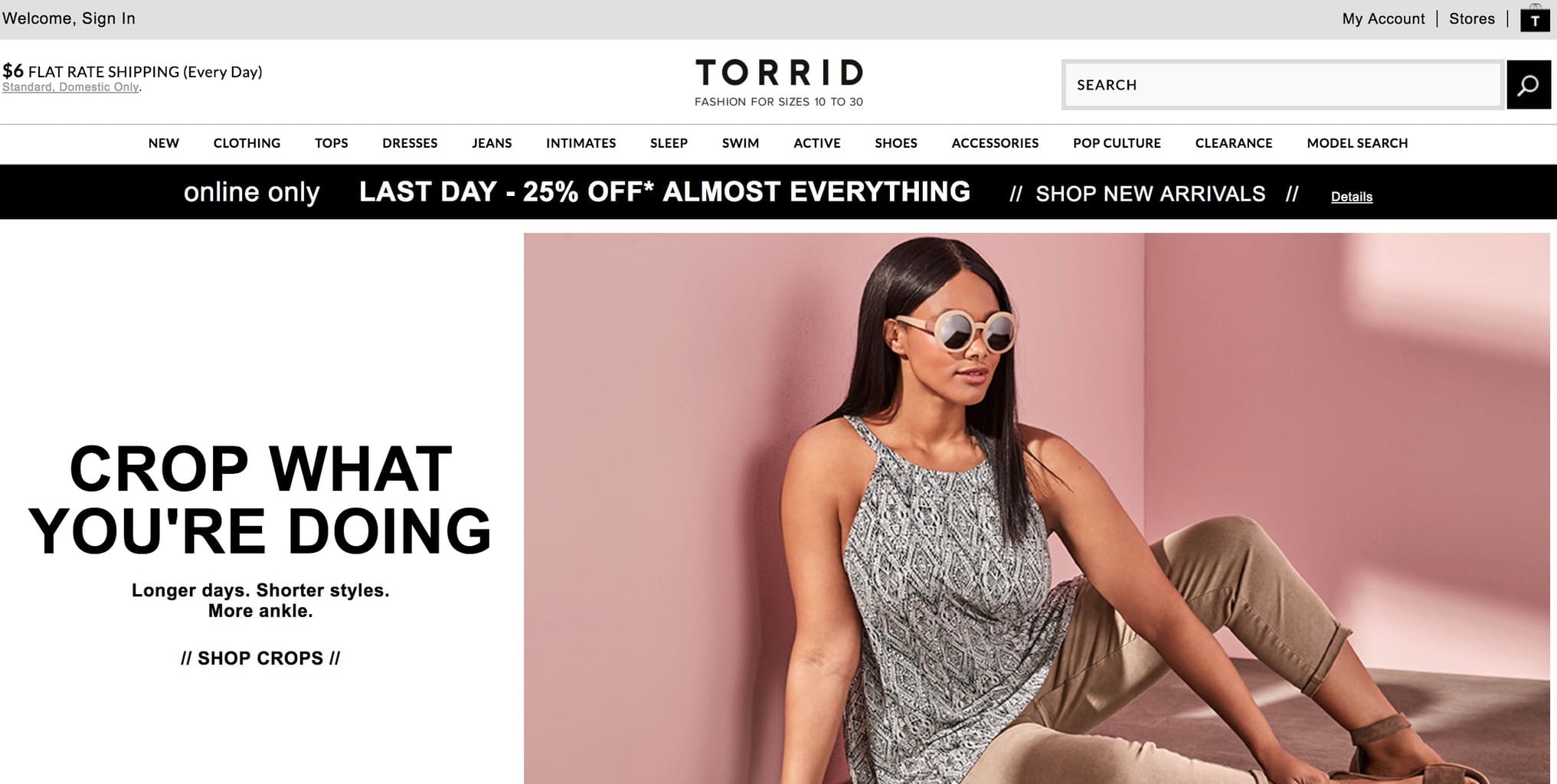 No list of affordable clothing stores would be complete without mention of plus-sized fashion store Torrid.
They carry everything: clothes, intimates, loungewear, activewear, swimwear, and accessories. And unlike some plus-sized stores, their pieces are stylish and fashion-forward, rather than frumpy.
While I personally don't have experience shopping at plus size stores, whenever I have seen the topic come up, Torrid is frequently mentioned. Customers have lots of positive things to say about them, especially when it comes to their bras, which come in a variety of sizes.
I also love that Torrid encourages all women to be proud of how they look, and not to hide behind ill-fitting garments.
Want more plus size store recommendations? See our list of the best plus size clothing sites.
5. H&M
Ah, Hennes & Mauritz – in my mind, a true fashion paradise. H&M truly has something for everyone, including stylish plus-sized pieces.
Whether you're looking to buy a trendy item to wear for the current season, or a classic piece that will last you years, H&M is a great place to start. They have EVERYTHING you might want – from cute tops and fabulous dresses to statement jewelry, scarves, and even shoes.
While H&M's quality is more variable than Zara's, for example, if you shop wisely, you're almost almost guaranteed to find what you're looking for in sturdy fabrics and streamlined silhouettes.
One of the best parts about H&M is that they frequently do collaborations with high-end designers such as Alexander Wang and Kenzo, and celebrities such as the Weeknd and Nicki Minaj.
4. Old Navy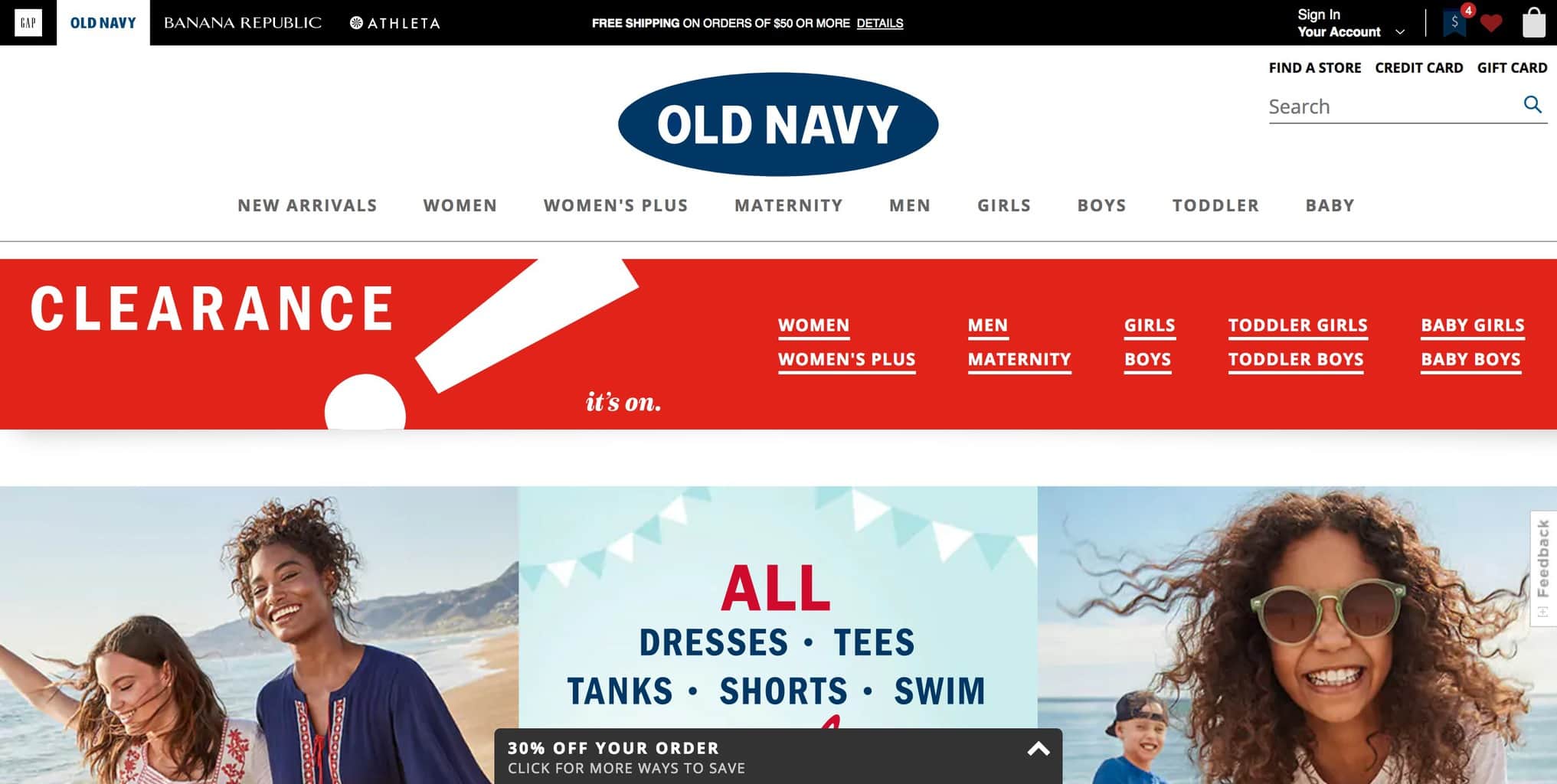 Old Navy is one of those classic stores that just never gets old! From their sweet dresses to their flattering jeans, Old Navy is a reliable standby that should be on every college girl's list. Not to mention that they're always doing great sales, so you're pretty much guaranteed to get a great deal on whatever you end up buying.
Old Navy carries petite, plus, and tall sizes, which is awesome.
Personally, my favorite things at Old Navy are their flip flops, (all priced under $11 rn) and their cozy pajama bottoms, which come in tons of cute prints.
They also have an activewear line, which is definitely worth a look if you exercise a lot or just love the athleisure style vibe.
If you're looking for more places to buy activewear, be sure to check out our list of the best stores for cheap workout clothes.
3. ASOS
While ASOS carries clothing, shoes, and accessories at a wide range of price points, their selection of affordable clothing stands out as one of the best online (or anywhere, for that matter)!
While most ASOS pieces are on the trendy and sometimes edgy side, they also carry options that are classic and mature-looking (but not boring or matronly).
In addition, ASOS has a fabulous selection of formalwear that proves that getting dressed up for a special event doesn't have to cost a lot. They even carry cute and inexpensive swimwear.
Lastly, ASOS has petite, plus-sized, and tall lines, and even carries wide-fit shoes, so you're sure to find something that you like, no matter your body type!
2. Target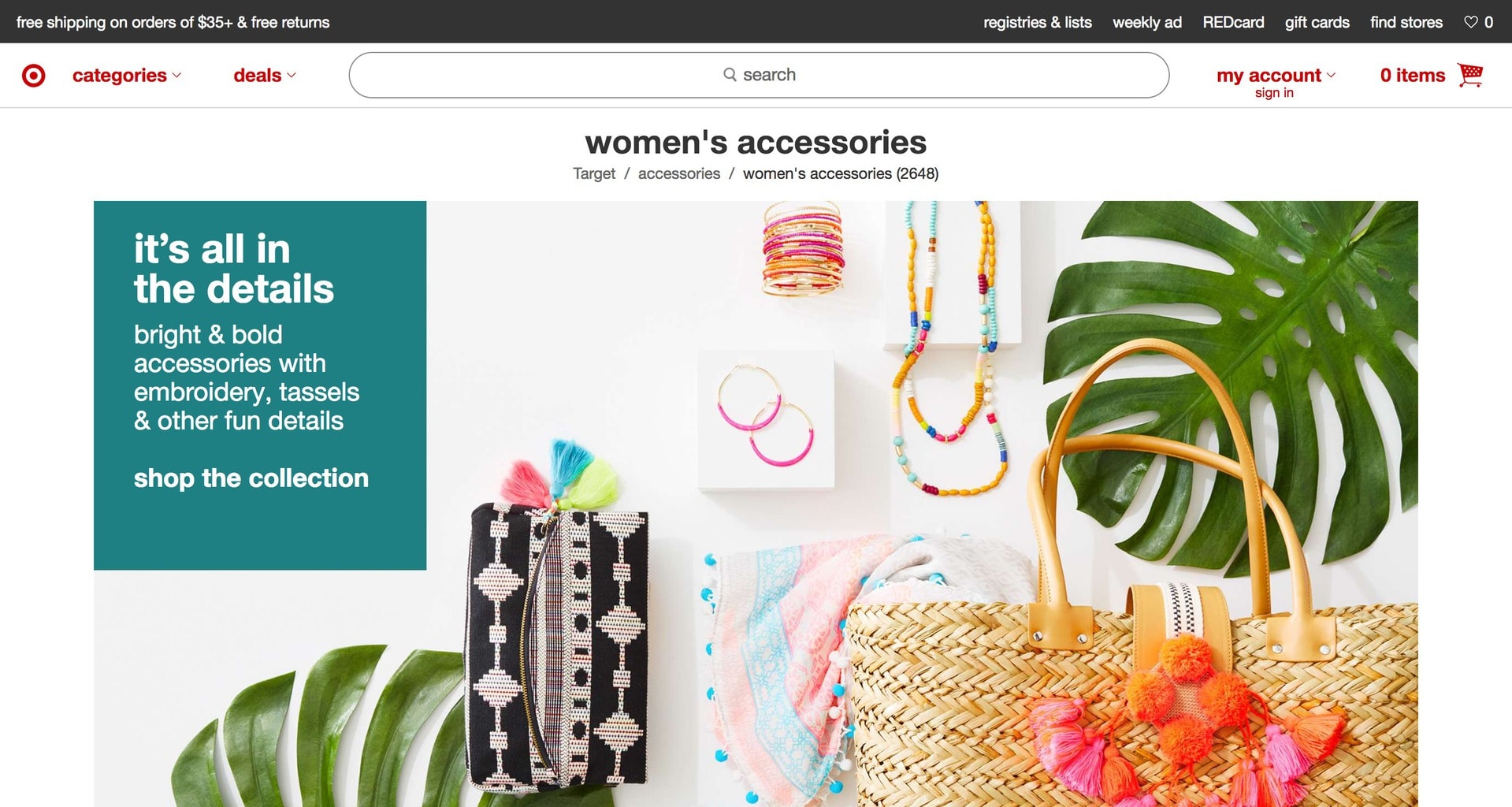 You probably knew that Target would make the list. That's because it's the worst kept secret of stylish women on budgets everywhere.
I love how Target makes fashion fun and doesn't skimp on style, unlike many large discount stores. Moreover, regardless of what you're looking for, you're sure to find it — and more!
Target carries tons of plus-sized items, so you can look great no matter what size you wear.
Lastly, like some of the other stores on this list, they have done collaborations with well-known brands such as Victoria Beckham, Marimekko, and Lilly Pulitzer.
Even if you don't have a Target in your area, don't worry – everything is available online, and ready to ship to your door. Just another reason to love them!
1. Forever 21
You didn't think that I was going to make a post about affordable fashion and leave out Forever 21, did you?! With its ultra-trendy aesthetic and even lower prices, Forever 21 is the ultimate fast-fashion destination and one of the most popular discount clothing stores in America!
In my experience, Forever 21's sizes run small (although they do have a plus-size line). Also, browse with caution, as some of their fabrics can be cheap. Another downside is that Forever 21's return policy isn't the greatest; they only accept exchanges, so you have to be sure about your purchases.
On a more positive note, if you shop wisely and with care, you're very likely to find something you love, as they cater to a variety of different aesthetics, from boho to sporty to preppy and beyond.
Another tip: If you want your clothes to look more expensive, stick with simpler (read: less trendy and more classic) colors and styles; I've had luck with my Forever 21 purchases by shopping this way.
Finally, I have to say that I am a big fan of Forever 21's adorable fabric tote bags and shoes that come in a variety of trendy styles and colors.
We're also huge fans of F21's budget-friendly selection of sunglasses. See our guide to the best cheap sunglasses to learn more!
Your Thoughts?
So there you have it; our list of the best affordable fashion retailers for college girls on a budget! (Note: You can also get a discount at many of these stores just for being a college student! See our list of student discounts for all the details.)
Now that you know my top twenty best cheap shopping sites, I want to see your lists! Which stores are your favorites, and what are your fave things to buy there?
Leave a comment & tell me your top budget stores!
Editor's note: This post was originally published in 2008; it was completely revamped in 2018 to reflect the clothing websites we love today.