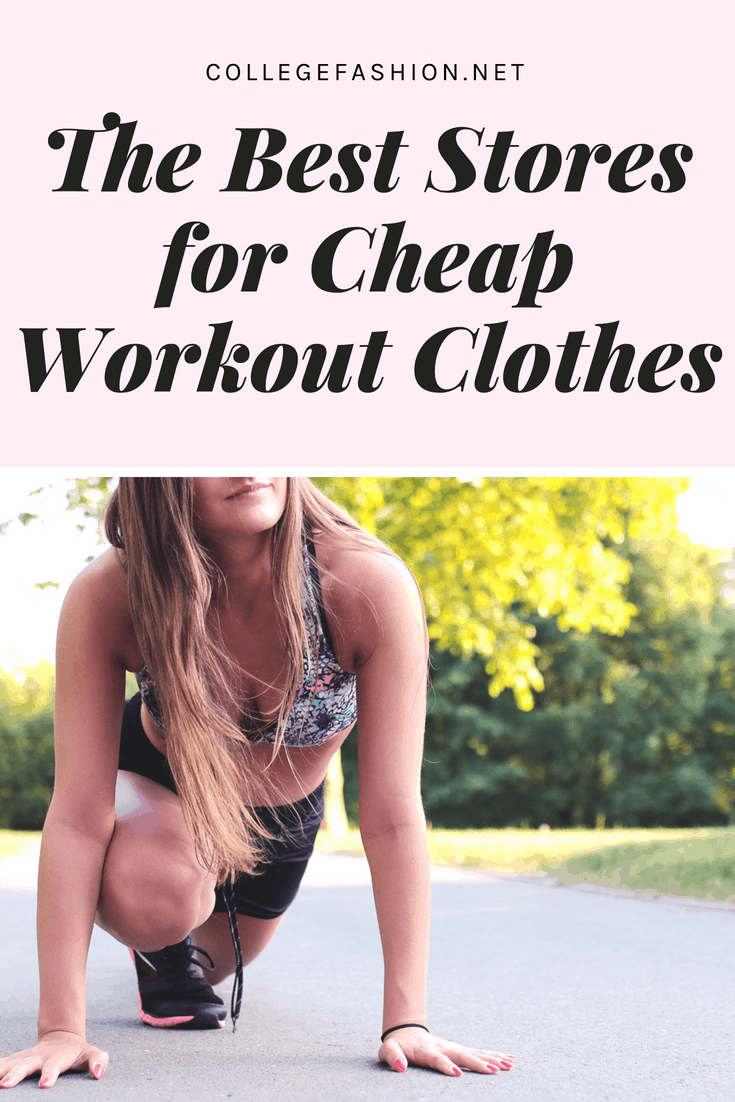 Scrolling through your Instagram feed, you'll probably see fitness bloggers sporting (pun intended) Lululemon, Alo, Ultracor, and other pricey workout gear brands.
As great as those brands are, as college students our wallets are not bottomless vaults that allow us to afford such expensive workout outfits and matching workout sets.
Fortunately, a lot of brands out there also make really affordable workout clothes that are cute and high-quality.
We've shared our favorite stores for cheap clothes before. However, when I'm looking for cheap workout clothes, there are a few other stores I always frequent.
Here are the stores and brands that are my go-tos for workout gear:
1. Nordstrom Rack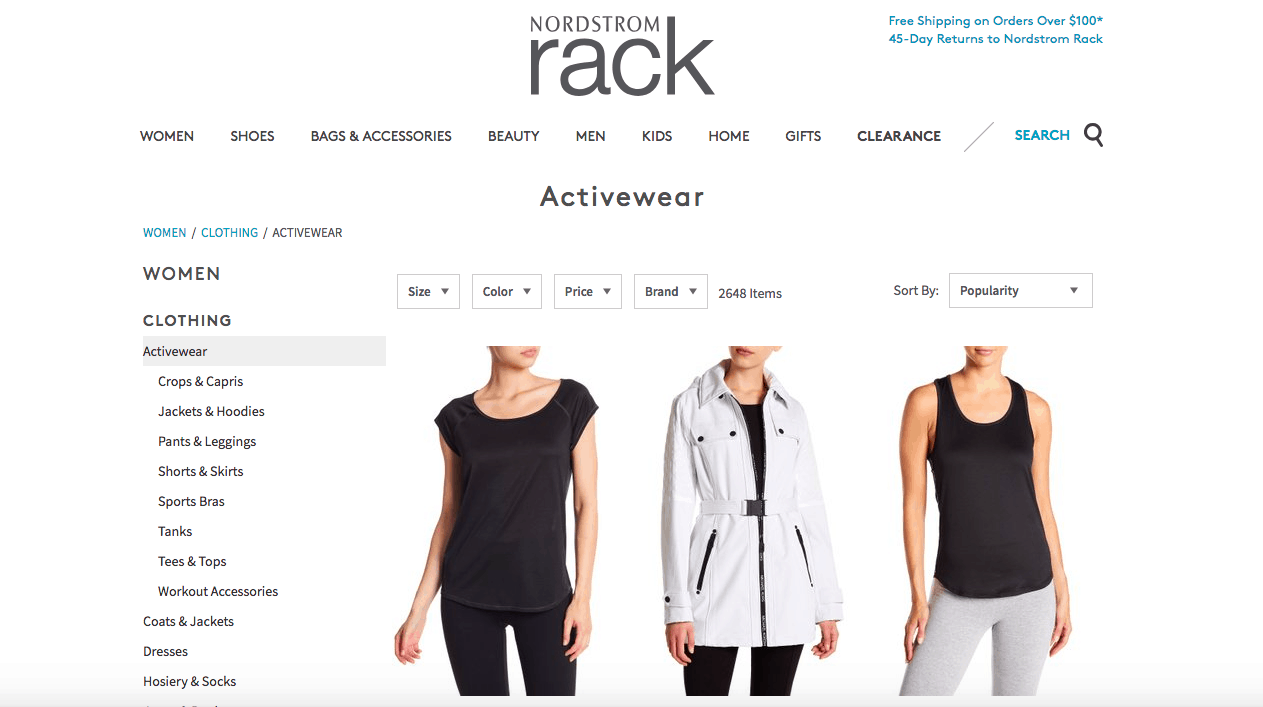 Nordstrom Rack carries a variety of workout clothing brands (e.g. Adidas, Nike) at a discounted price. You can find most of the classic styles for those brands here at a fraction of their usual cost. You can even find high-end activewear (at a much lower price!) from brands such as Michael Kors and Bebe. Bonus is they also have nice workout shoes that are on sale too!
What to get: Basics (sports bra, leggings) and workout shoes
Related reading: The 25 Best Athletic Wear Brands for Women
2. Doyoueven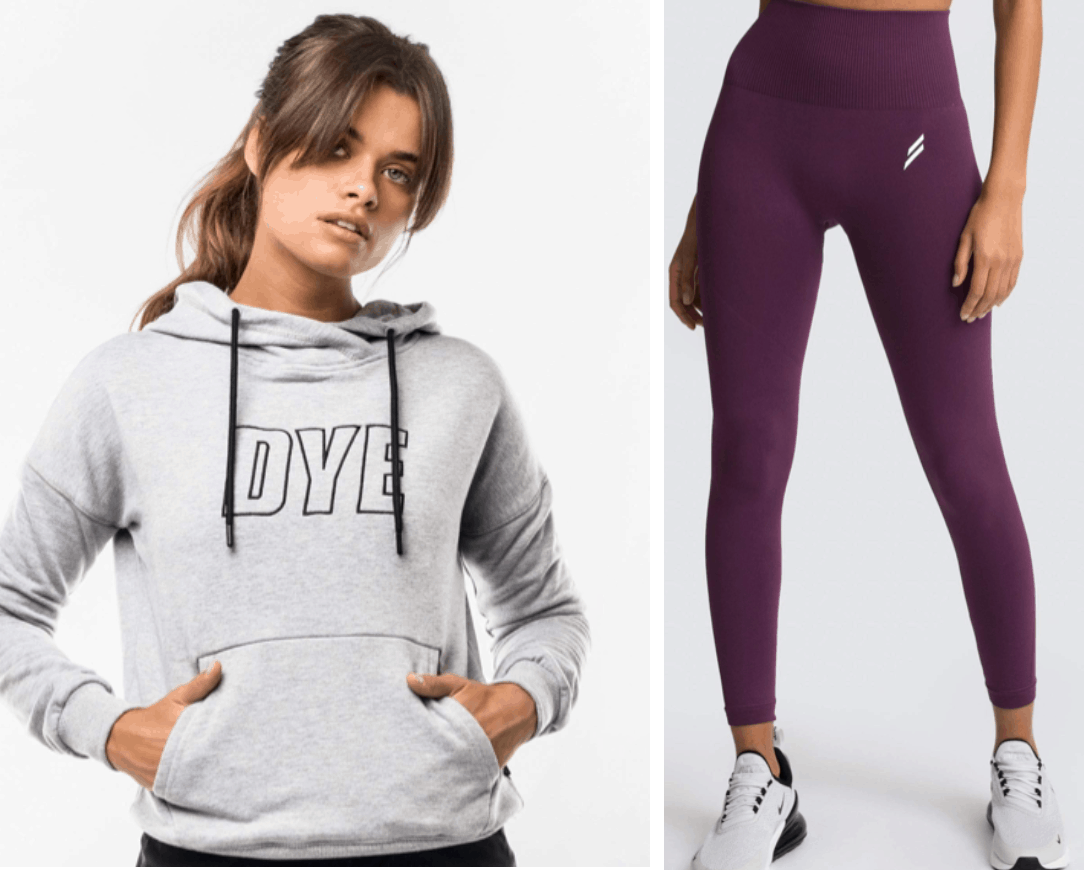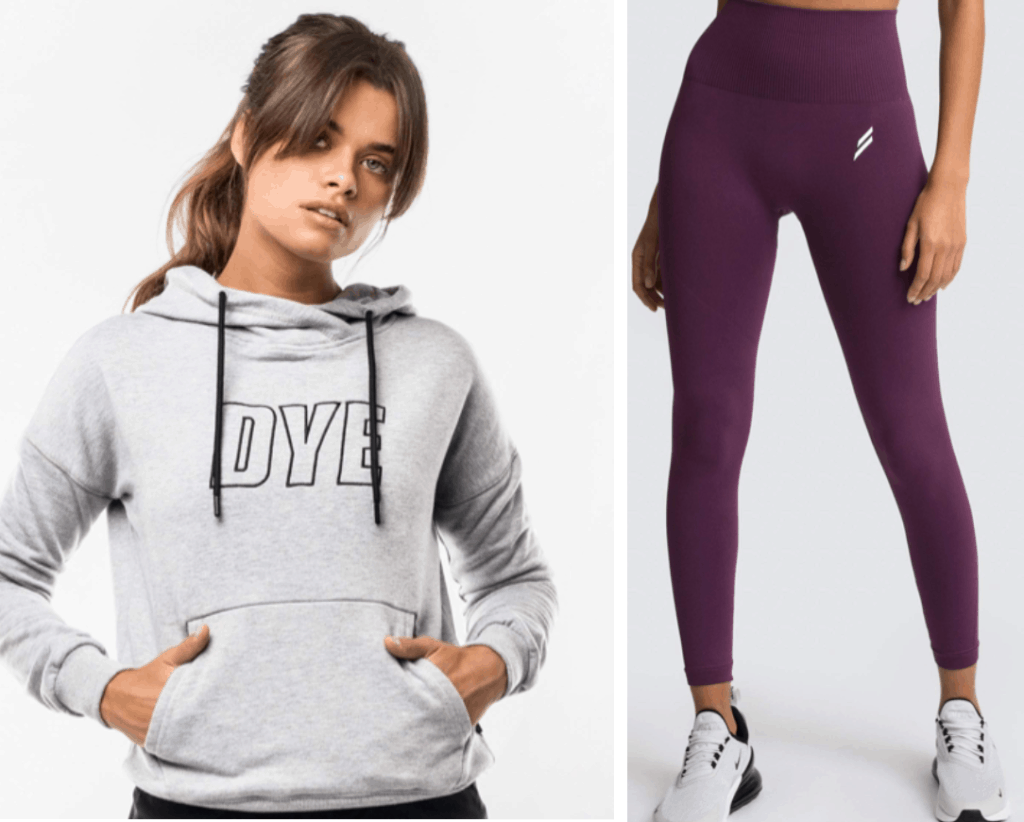 Products: Grey Hoodie, Purple Leggings
DoYouEven is an activewear brand that aims to share a positive and empowering message, with their slogan "Leave your mark", meant for people in their fitness journey to realize that they are not alone, and part of something bigger.
Aside from their inspiring message, their clothes are great. They have a really cool collection of seamless leggings and bralettes that come in different colors, as well as hoodies and shirts.
What to get: Seamless leggings, bralettes
3. Target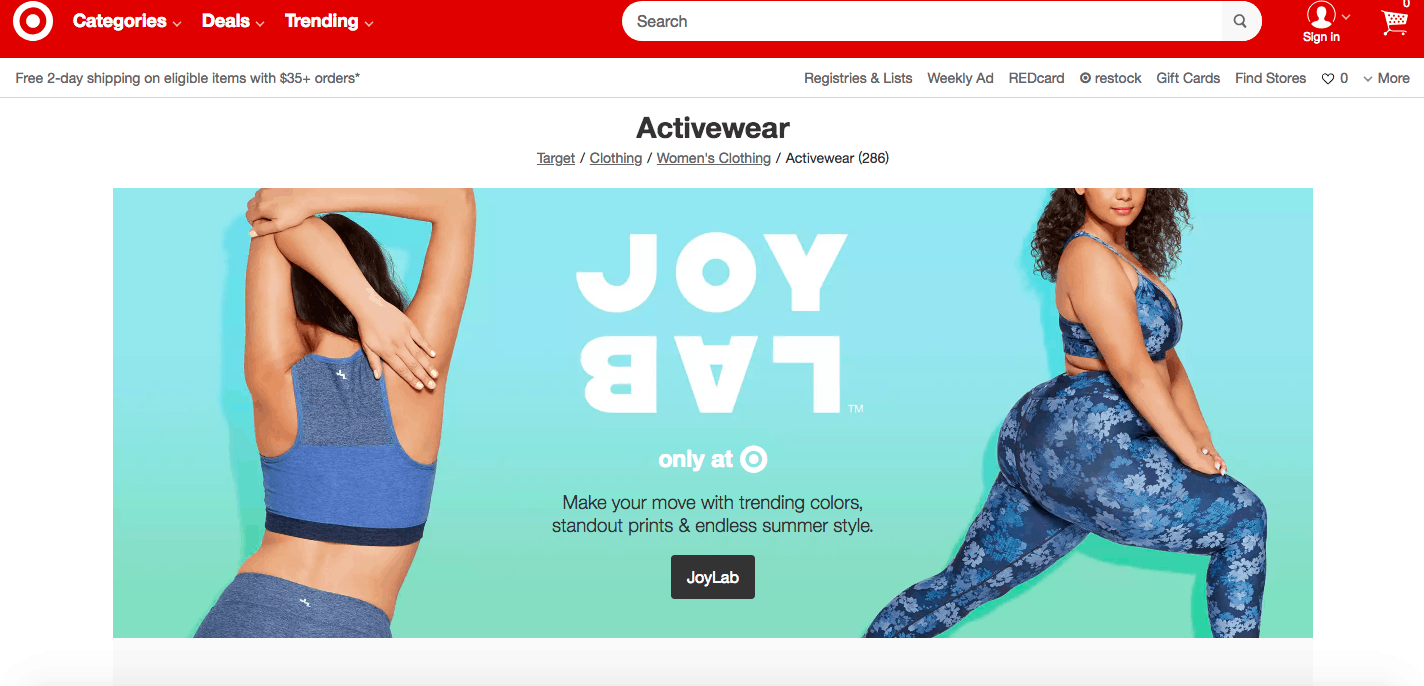 This is a no brainer. Target has a wide collection of activewear, and it also features one of the activewear brands that is on the wave of making a full fashion comeback – Champion! Elsewhere, Target's in-house brand JoyLab is fun and full of patterns and colors, and it's inclusive in sizes as well.
If you're looking for some interesting pieces to spruce up your workout clothes wardrobe, Target has your back.
What to get: Trendy matching sets and sports bra
4. Wearwolf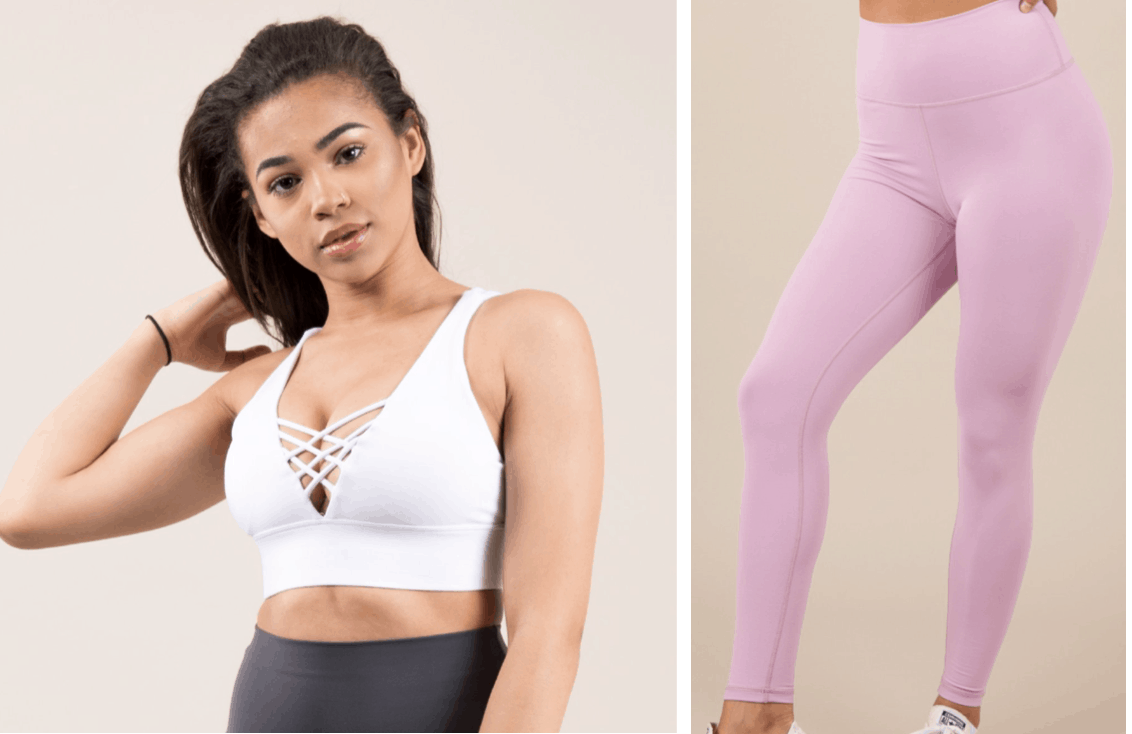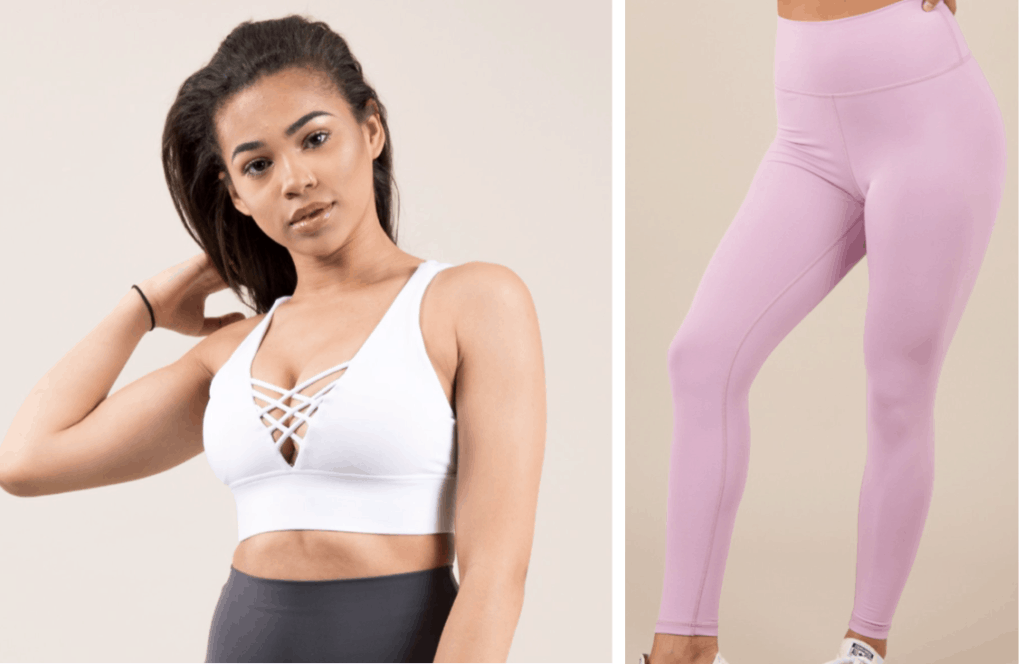 Products: White bralette, Pink leggings
WearWolf is an affordable British (they ship to the US, yay), fashion-forward activewear brand that caters to both men and women.
If you're into girly and cute workout clothes, you will love WearWolf! They have a nice selection of cropped hoodies, cut out bralettes and colorful leggings that are so instagram-worthy. They have reasonable prices, with sports bras starting at $17, so you can splurge on a whole new fitness wardrobe without hurting your wallet.
What to get: Anything in pink, anything you want to wear in Instagram pics
5. Victoria's Secret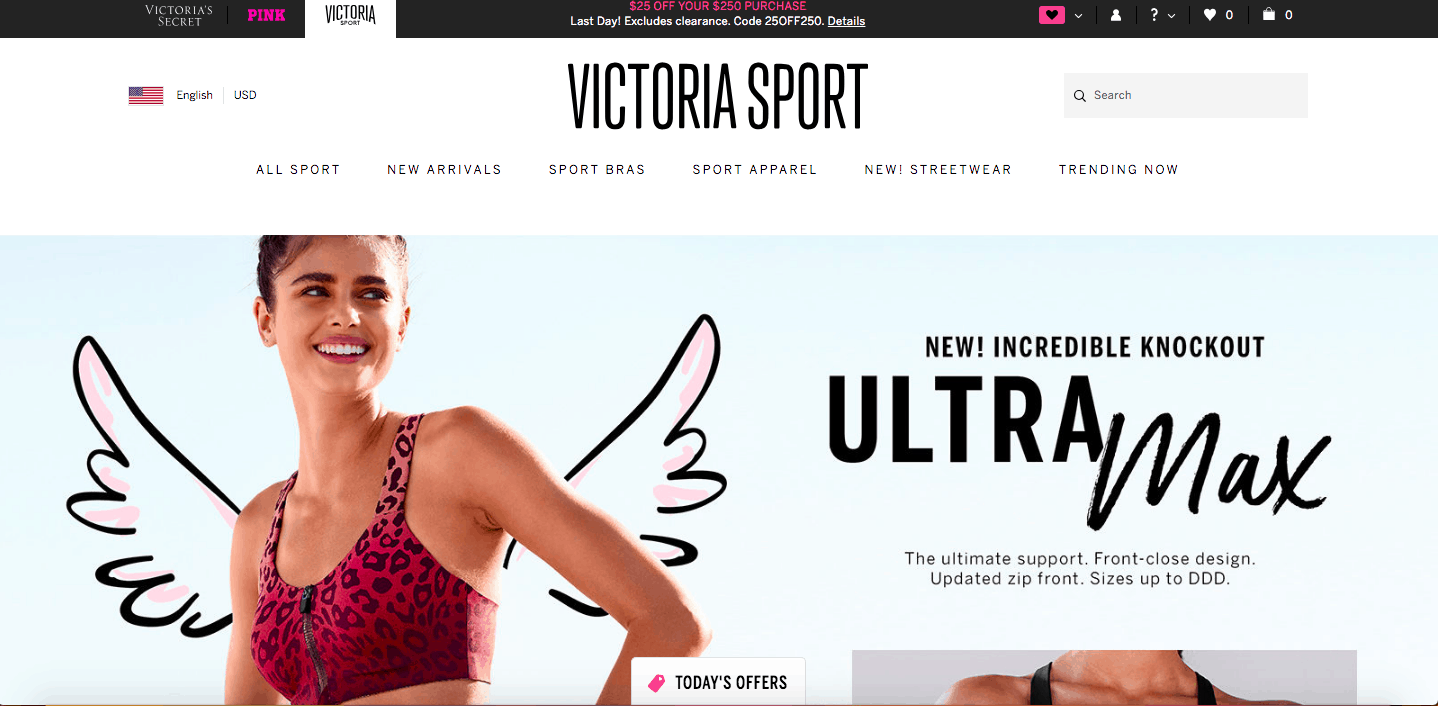 Ever since VS ended their swim business (R.I.P) to focus on developing their sportswear collection, Victoria Sport has been better than ever. Their activewear is stylish and trendy, and exceptionally well-made to boot. The pair of workout pants that I bought here three years ago is still my favorite thing to exercise in. VS may be a bit more pricey than other stores on this list, but the quality of the product makes it worth investing in.
What to get: Basics (sports tops, leggings)
6. Old Navy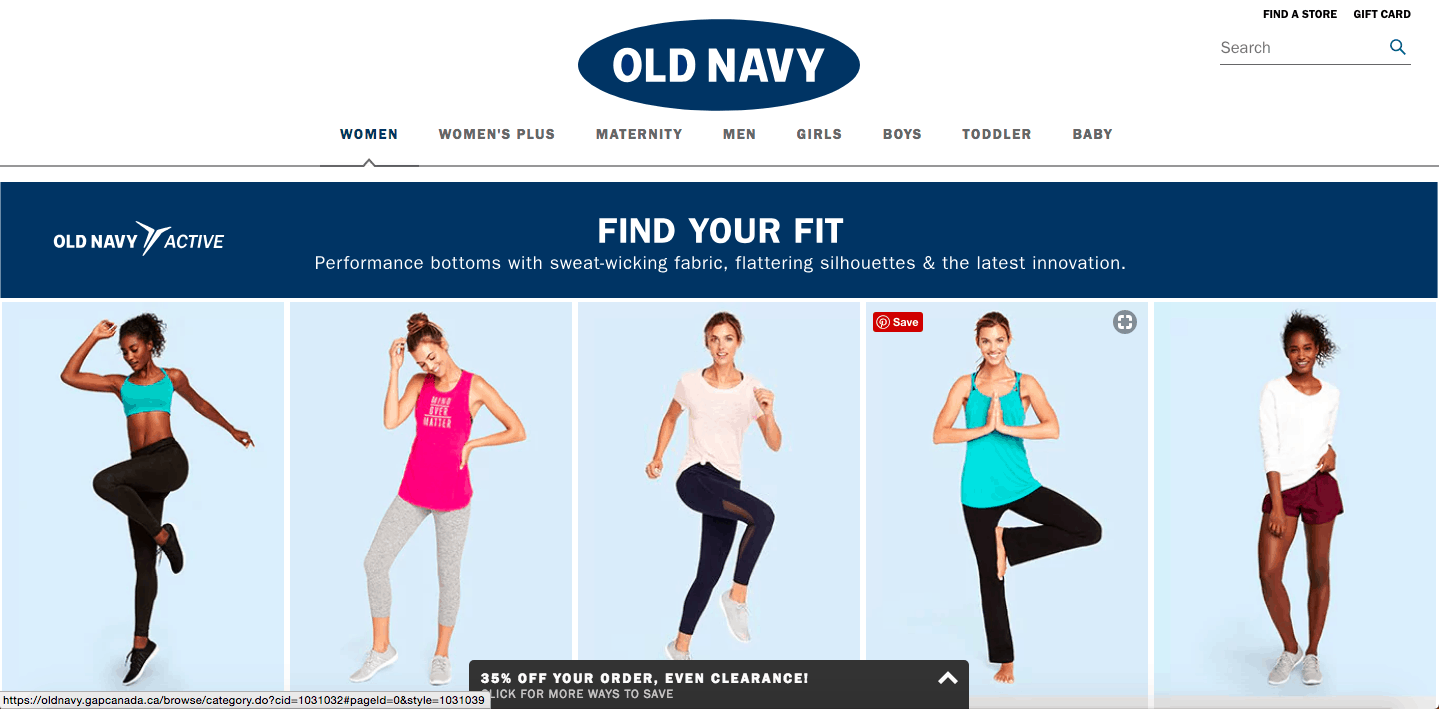 Old Navy is a paradise for those who love deals – they always have a bunch of promotions available for shoppers. Not only are Old Navy's workout clothes affordable, but they also come in a great range of options, especially their bottoms (see above). No matter what kind of sports you play, you can find the right bottoms here.
Another notable mention for Old Navy is the sweat-wicking fabric they use for their tops. It absorbs moisture during your workout and leaves you refreshed throughout. It's definitely a higher end material that's available at a cheap price.
What to get: Basics (tops and bottoms)
7. FlexxFit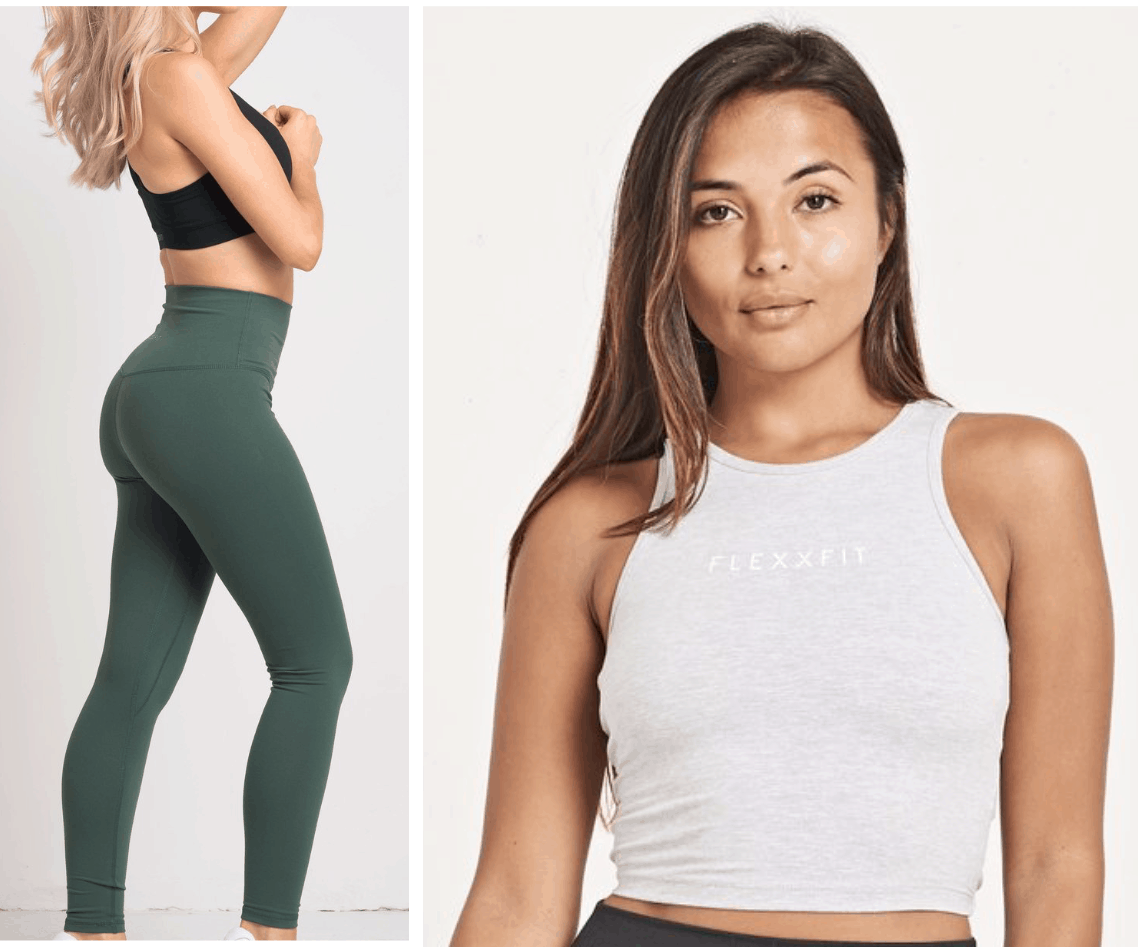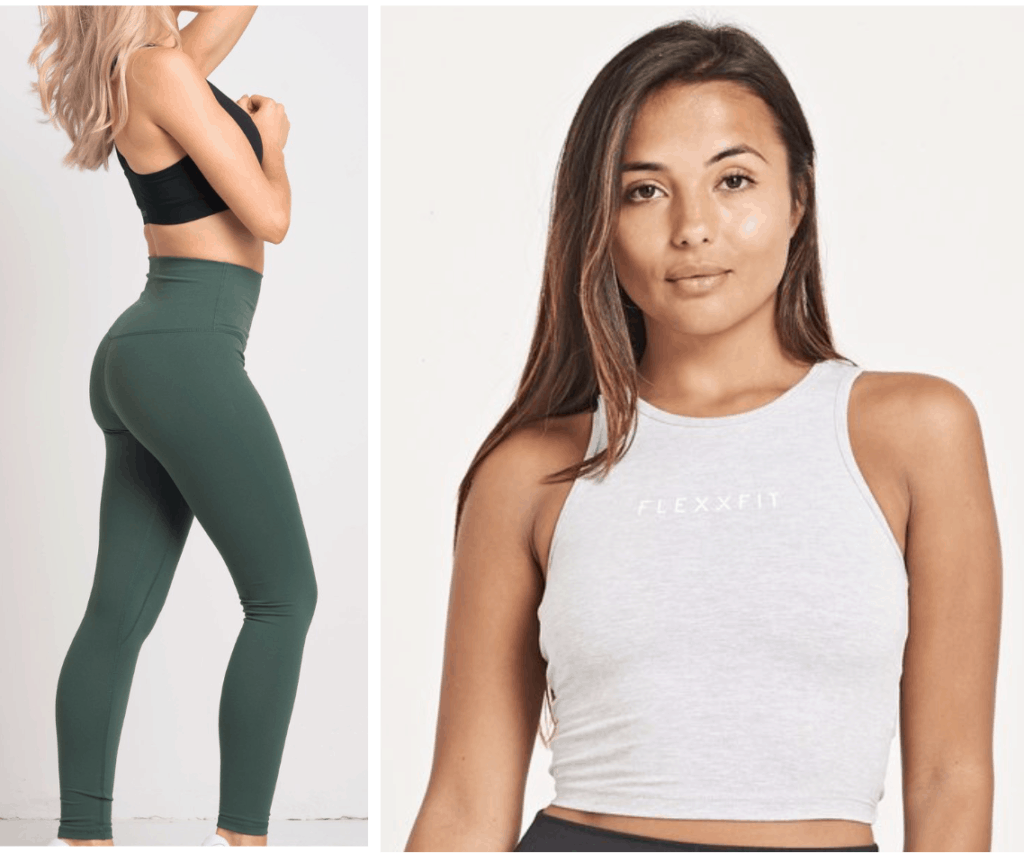 Products: Green Leggings, Grey tank top
Flexxfit is another British activewear brand, which is really popular with fitness influencers right now. Their clothes are simple, with no frills, and although they are proper activewear clothes, they definitively give me an athleisure vibe.
Some of their items, such as the tank top pictured, are so neutral that they can even double up as a regular crop top. They are really affordable for a college girl budget, with prices starting at $11!
What to get: Cropped tanks, matching sets
8. Gap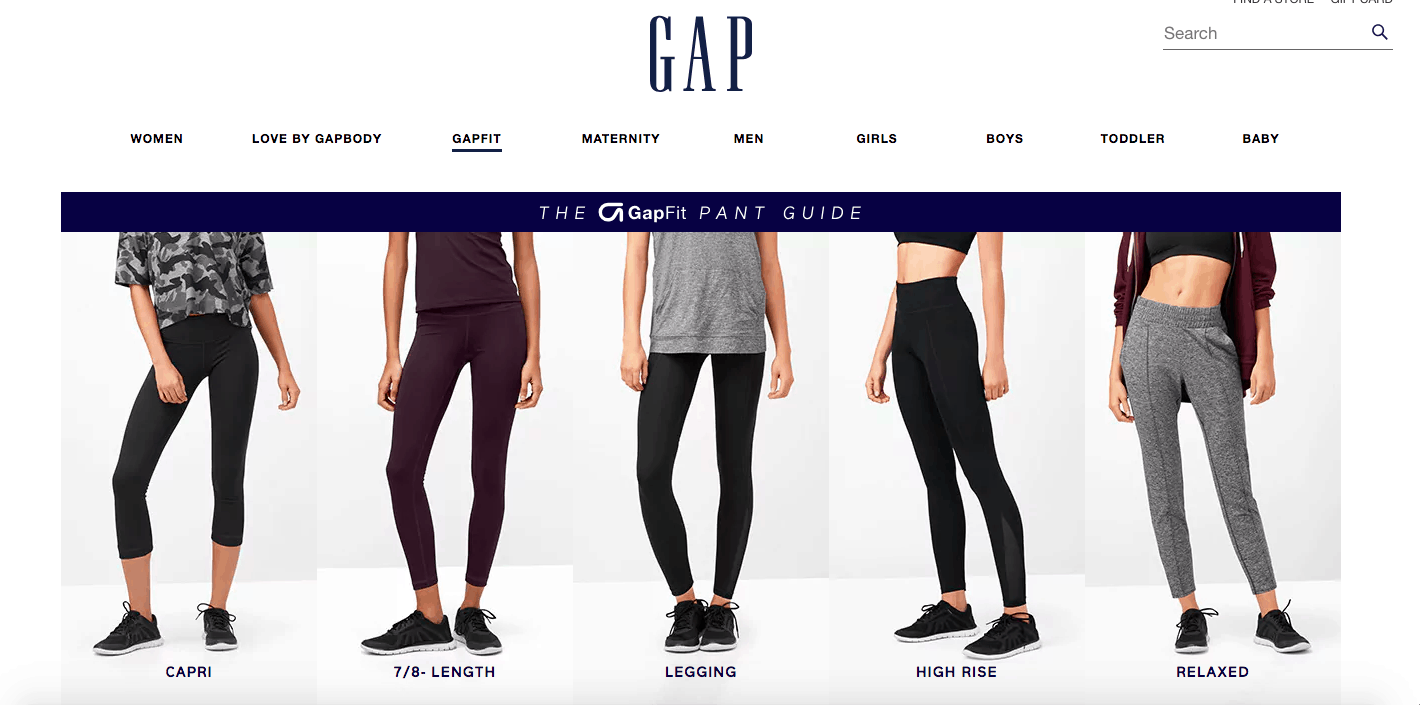 Gap is very similar to Old Navy (after all, Gap is the parent company of Old Navy), but what I like about Gap is its athleisure aesthetic. Athleisure has been a trend for a while now, and I like to believe the reason why it stayed is because we all like to be stylish and comfortable at the same time.
Gap's workout gear is more than just your workout partner, it's also cool enough to be your everyday wear. Apart from their extensive collection of bottoms, Gap's workout tops are unique and well-designed.
What to get: Basics (tops and leggings)
9. TJ Maxx / Marshalls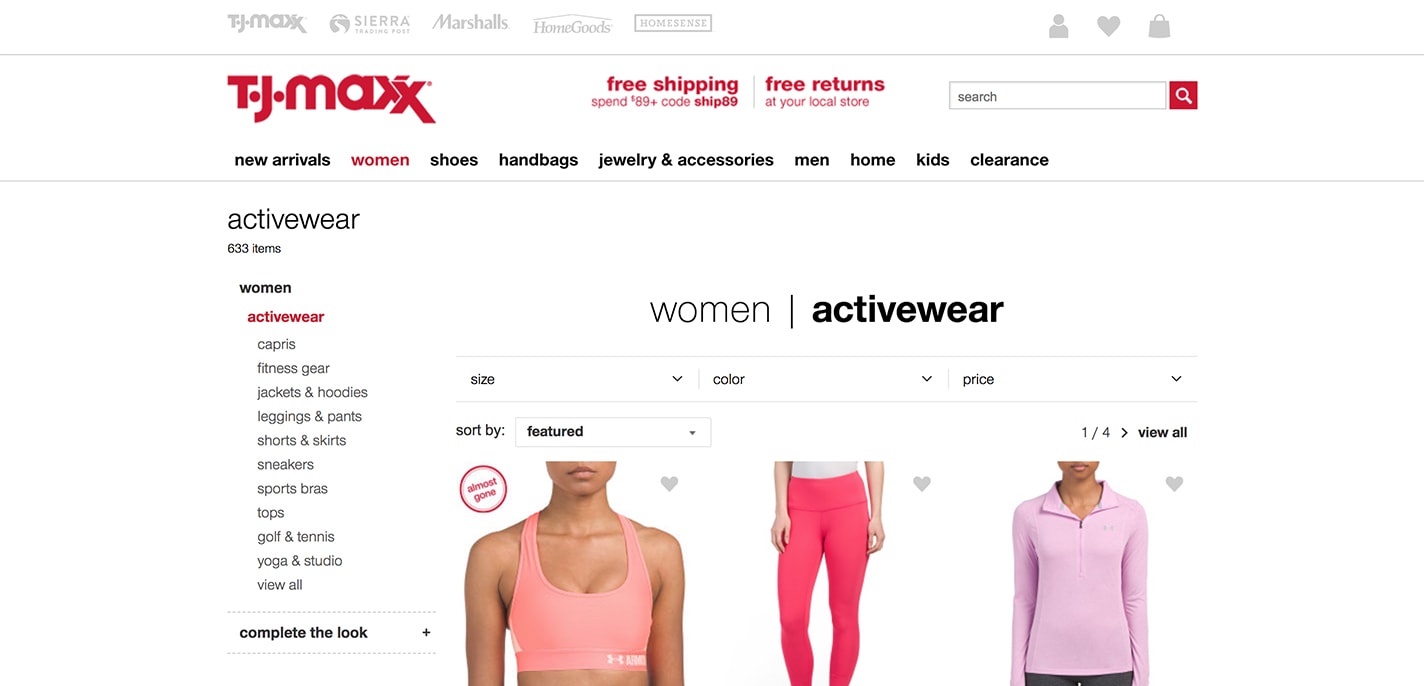 These stores are under-the-radar places to find cheap workout clothes from name brands. While the finds are often best if you visit a physical store, TJ Maxx now has online shopping, and the brands they stock in their activewear section currently include Under Armour, Free People Movement, Reebok and more.
Marshall's is owned by the same company as TJ Maxx, and they're a similar place to find workout gear for less. You have to go to a physical store, though, as they aren't offering online shopping yet.
If you're shopping at one of these stores, know that pickings can be hit or miss, sizing can be limited, and sometimes you won't find matching pants for that top you love, or vice-versa. Still, if you want to save some serious cash, they're great places to go.
What to get: Trendy pieces that may not match, basics
There you have my favorite stores for cheap workout clothes!
Do you agree with my choices? Where do you like to shop for your workout gear? Let me know in the comments below!
Editor's note: This post was originally published in 2018; it was completely updated and revamped in 2019 with more stores, plus new photos and information.