This post shares Lululemon shopping tips.
Lululemon has been one of my favorite workout brands since the very beginning. Every time I try out different brands, I always end up going back to Lulu for my staple workout pieces.
The clothes really do make me perform and feel my best during exercise.
I got the opportunity to work at the Lululemon in my local mall this past winter as a seasonal educator when I was home from college. It has to be my favorite job that I've had to date!
The atmosphere was positive and I got to work with a great team of people. It was amazing getting to work for a company that I already loved so much.
That being said, I know firsthand how pricey Lululemon products can be.
This post will break down 15 tips and tricks so you can shop smarter at Lululemon.
1. Fabric + Fit
Lululemon has lots of choices when it comes to fabric and it can get a little confusing.
I am going to break it down for you so you can make sure you're picking the right pair of leggings for the job!
Luon
Cotton-feeling
Low impact
Medium compression, hugged sensation
Featured in the Wunder Under
Luxtreme
Nulu
Buttery soft and naked feeling
Very low impact
For casual wear
Featured in the Align styles
Nulux
Smooth, slick, and naked feeling
Cool against the skin
High impact, held-in sensation
Featured in the Fast and Free
Everlux
Soft, cool feeling against the skin
Very high impact
Made for high sweat and intensity
Featured in Wunder Train and Invigorate
Rulu
Warmest fabric
Super soft and light
Low impact, meant for casual wear
Featured in Ready to Rulu
My favorite styles are the Align, Fast and Free, and Wunder Trains. I wear the Align style casually every day for class or running errands.
I wear the Fast and Free for workouts where I know I'm going to be running.
The Wunder Trains are great for spin or any other high-intensity training classes where I know I'm going to be sweating a lot.
The most popular lengths you will see in-store is 21″ (cropped), 25″ (7/8), and 28″ (full). It all depends on your height. I am on the short side, so the 25″ are my favorite because they hit me right at full length without all the extra fabric and scrunching that the 28″ give me.
Extra Lululemon shopping tip: They also offer complimentary hemming on any product.
2. Reusable Bags
One of Lulu's signature trademarks is the reusable bag they give with every purchase. I can't tell you how many I have laying around my room in all different sizes!
Don't forget to save them because they really are the best bags and come in so handy.
I use the medium-sized ones as my gym bag or to put my clothes and makeup in if I'm getting ready at a friend's house.
The small ones make for great lunch bags!
3. Restock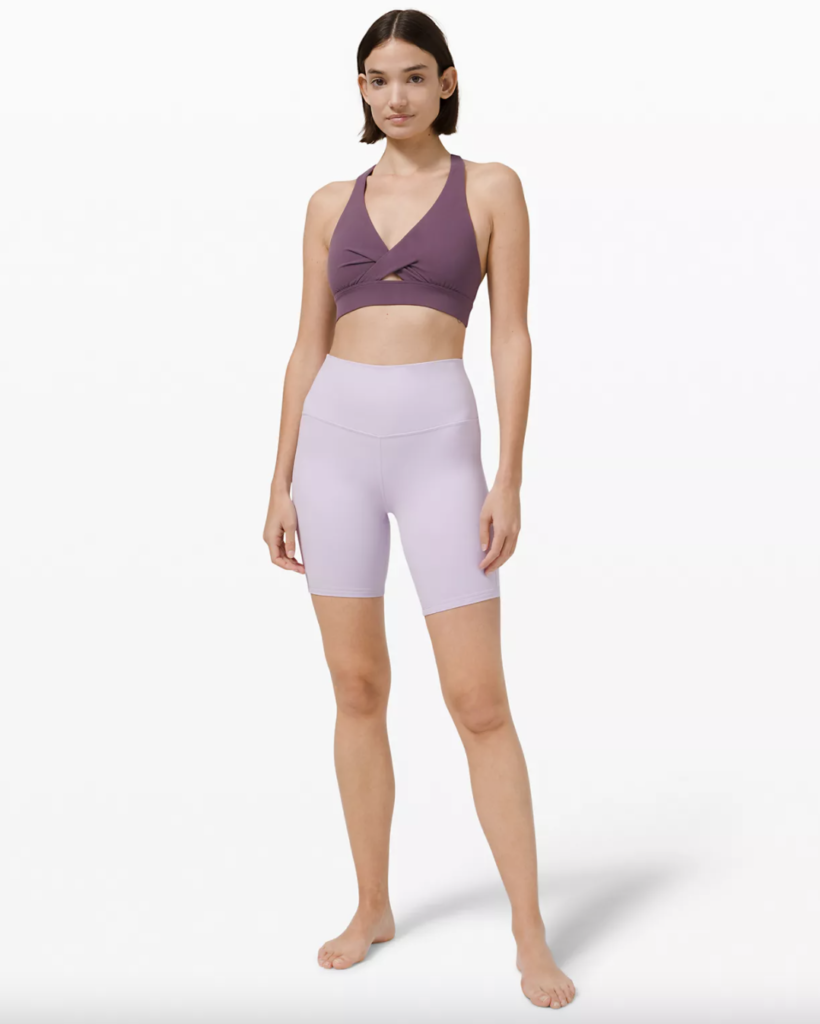 Here's a fun online shopping tip: Lululemon adds new products to their website every Tuesday afternoon. This can be directly found under their "What's New" section.
Here you'll find restocks of old favorites and launches of brand new colors and products. I am constantly checking their website on Tuesdays for this reason!
The new Lavender Dew color has been one of my favorites. The Align shorts are perfect for yoga and everyday lounging. They're in that buttery soft Nulu fabric that is seriously so comfortable!
4. We Made Too Much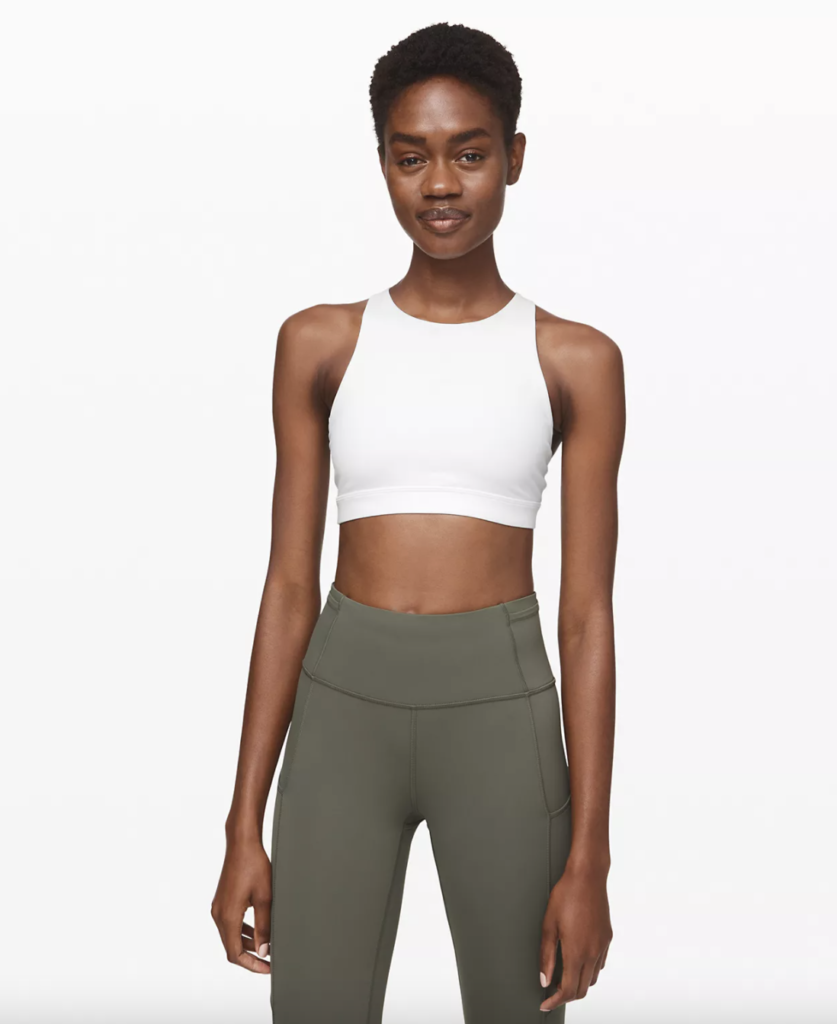 This is one of my favorite sections on their website because it includes all their discounted merchandise. It can vary from leggings to sports bras to bags and headbands.
These high-neck energy bras are on markdown right now in three colors and are the best for high intensity workouts. They hold me in through the whole workout and are very comfortable.
The discount tends to be traditionally 30% off. Usually these items are online-only discounts, but on holidays you can see some of the same markdowns in stores.
5. Outlets
Lululemon has special outlet stores that will sell current and past season products for a discount. Prices tend to be similar to the "We Made Too Much" section online.
There are currently 29 locations, 19 in the United States. Click here to find the location nearest to you.
6. Black Friday vs. Boxing Day
One of the shopping tips that I always want to know is when discounted merchandise is offered, whether it's at Lululemon or any of my favorite stores.
There are two major holidays on which Lululemon will offer discounts. One is Black Friday and the other is Boxing Day. Boxing Day tends to be a better deal and offers more discounts on merchandise.
On Boxing Day, a lot of holiday limited-edition items will be discounted, so wait till after the holidays to buy the seasonal merchandise.
7. Discounts
Lululemon does offer a couple of ways to get a discount. They currently offer 25% for military, first responders, and healthcare workers.
They also have a Sweat Collective program which is a community you can apply to join if you are "a leader in sweat."
You can join if you are:
A group fitness instructor
A studio instructor
A private instructor of adult participants
A personal trainer
A leader of a professional running club
A studio owner or manager
An athlete
A coach or team trainer/staff
All you have to do is fill out an application online and once you get approved, you can use your discount for 25% online and in-stores. You also have access to special perks and benefits!
8. Free Hemming + Repairs
Lululemon offers complimentary hemming on pants and tops, no tags or receipt required. Just go into a store, and either try on the item or just show the educator where you want it hemmed, and they will pin it.
Hemming usually takes less than a week and they call you when it's ready.
A little trick that I do is if they are out of the 25″ (my favorite style), I can get the 28″ hemmed right there in the store and I don't even have to try them on. I just tell the educator I want them hemmed to the 25″.
I do this for my Swiftly tank tops too because I prefer less scrunching and extra fabric around my waist.
Also, if you get a tear, snag, or hole in one of your tops or pants, Lululemon can also repair that! They offer what they call a "quality promise." If the product is not performing right, they will take it back.
The only products not available for hemming are styles featuring mesh, raw hems, or seamless products.
9. Poshmark
The best re-selling app to buy used or new Lululemon items at a discount is definitely Poshmark. If a style is sold out online, or I fell in love with an older item that they don't sell anymore, I always check Poshmark.
I have bought great used leggings on there, as well as items that are brand new with tags for a discount.
You can also find exclusive items from special limited-edition collections on the app!
10. Staple Black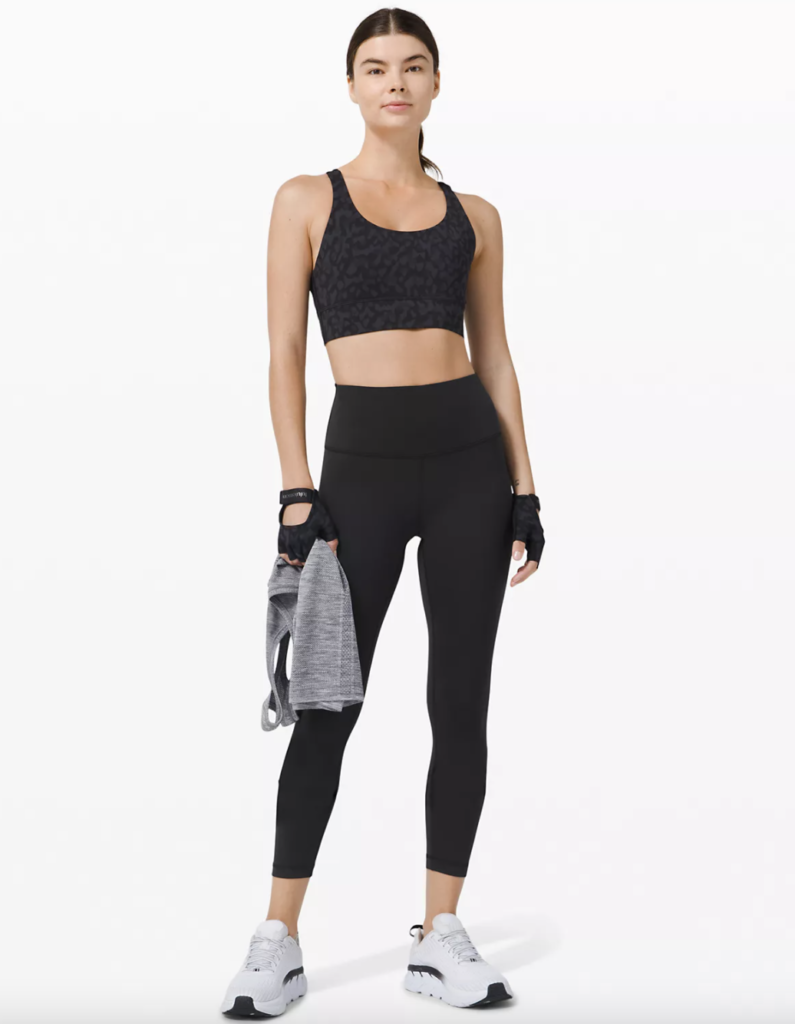 Black is a staple for Lululemon and rarely ever goes on markdown. That being said, if you do see a style in black on markdown, make sure to snag that up right away!
Lululemon does constantly restock classic items in black since it's their most popular color. Pretty much every style they offer, they will offer in black.
11. Wash + Care
One of the best shopping tips we could ever offer is to take care of all your products, including your Lululemon! This will save you money in the long run.
Since Lululemon is expensive, it's extremely important to take good care of your products. This is important to make your items last for years and years. Lululemon knows how important the care of their products is, because of the high quality and specially engineered fabrics.
Each tag comes with wash and care instructions and information about the technology and performance of the product. That's why their tags are so large; because they're so helpful!
All wash and care instructions can also be found online on their website 24/7. So if you don't know or remember how to wash an item, you can easily look it up.
For a general rule of thumb, don't ever put your Lululemon in the dryer. It will ruin your products and make the wear time shorter, especially the leggings. This causes pilling and seams to rip.
12. Guest Profiles
Next time you're in the store, don't forget to set up a guest profile! They save all your past purchases, so if you lose your receipt or if you forget your size, the educator can look it up for you.
It's completely free and a good way to get notified of new arrivals!
13. Shipping + Returns
Lululemon offers free shipping and free returns for all online orders. I love shopping online and they make it super easy to do so. You can also return any online purchases in-store.
They have a 30-day return policy with tags attached and a receipt. If you lost your receipt, an Educator can easily look it up for you if you have a guest profile created!
Around the holidays, Lululemon usually offers an extended return policy for all those gifts you'll be giving and receiving.
14. Emergency Hair Ties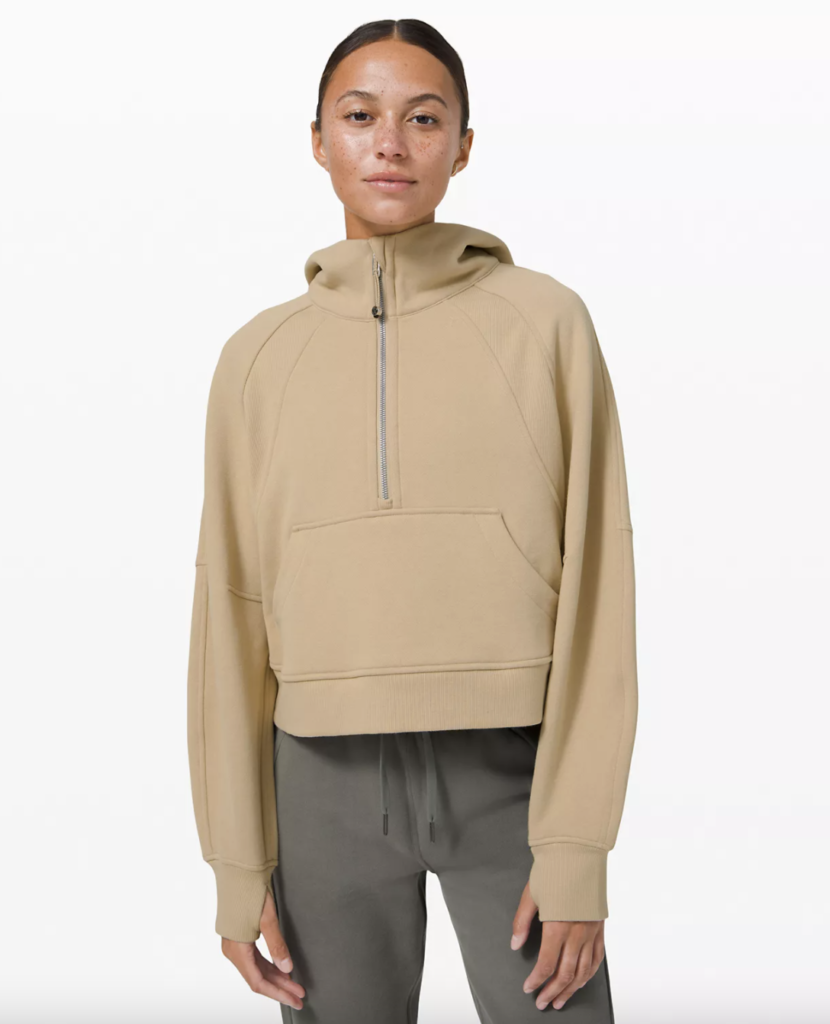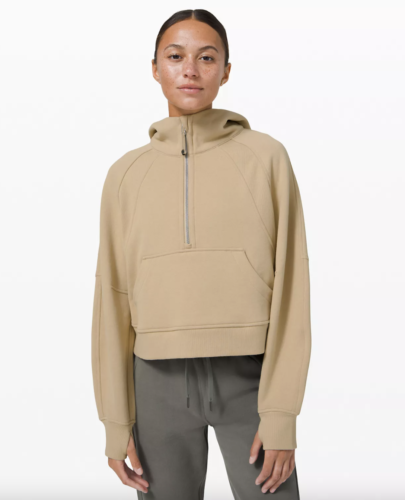 This a new tip that I learned recently! Certain jackets and bags have little hair ties attached to the zipper that you can take off and use in case of an emergency.
They're super cute and now they even sell those specific hair ties separately in a pack, too.
15. Size Dots
The tags inside of your items are actually supposed to be ripped off when you wear the product for the first time.
There are small-sized dots placed within styles with the size number in case you forget.
You can find them:
Inside pockets and zippers
Inside sports bras where the cup inserts go
Inside of the bottom hem
Inner hem of the pant leg
Do you have any Lululemon shopping tips?
What is your favorite thing to buy from Lululemon? Do you have a favorite color/print? Let me know in the comments below!