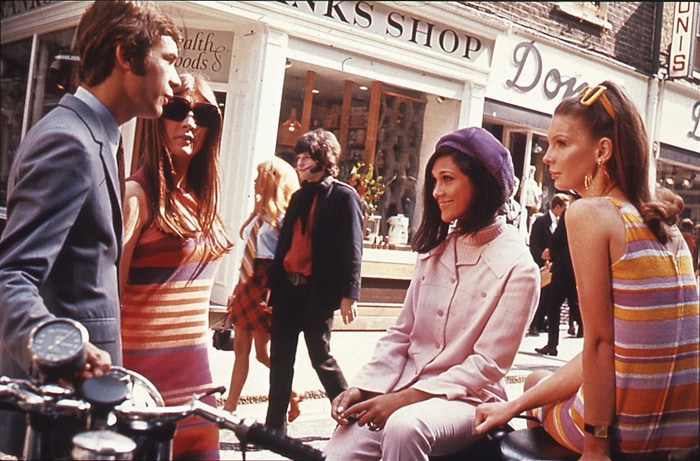 I'll just say it: I absolutely love 1960s fashion. "But why?", you might ask. "They gave us go-go boots and paper dresses!" you might cry. "They are responsible for tie-dyed everything!" you might wail. Or you might not. I don't know. You might be pretty chill about the whole thing.
The reason, though, is that the '60s (despite some strange style choices) made a huge impact on the fashion world. The decade marked a time of great social change and the styles reflect what was happening in the world.
Below, I'll share an overview of 60s fashion and show you how to get a '60s look in a modern way. Read on to check it out!
60s Fashion Overview
The 1960s marked a shift of power in the fashion industry. Rather than fashion designers being the only ones dictating trends, suddenly younger people had a huge amount of influence over what was or wasn't in style. This lead to the creation of styles tailored specifically for young people. Designers started attuning looks to younger generations, giving them a fashion scene all their own. Combined with this was the shift that made London rather than Paris the center of the fashion world. (For more detail on this, see our post on the History of the Miniskirt.)
Moving away from the prim, polished pastels of the '50s, men and women added more bold color to their wardrobes, women began wearing pants regularly, and all styles became increasingly diverse. Jackie Kennedy was a fashion icon of the early '60s, followed by Audrey Hepburn and Twiggy later in the decade. In the mid '60s, mods and rockers set fashion trends in London that would soon spread across the world, and designer Mary Quant raised skirts to new heights.
Finally, the late '60s gave us the beginning of the hippie movement that would carry over into the 1970s. I hope you'll forgive me for not including any hippie-chic looks this time around – you will be all hippie-d out after our '70s article!
Look #1: Atomic Bikini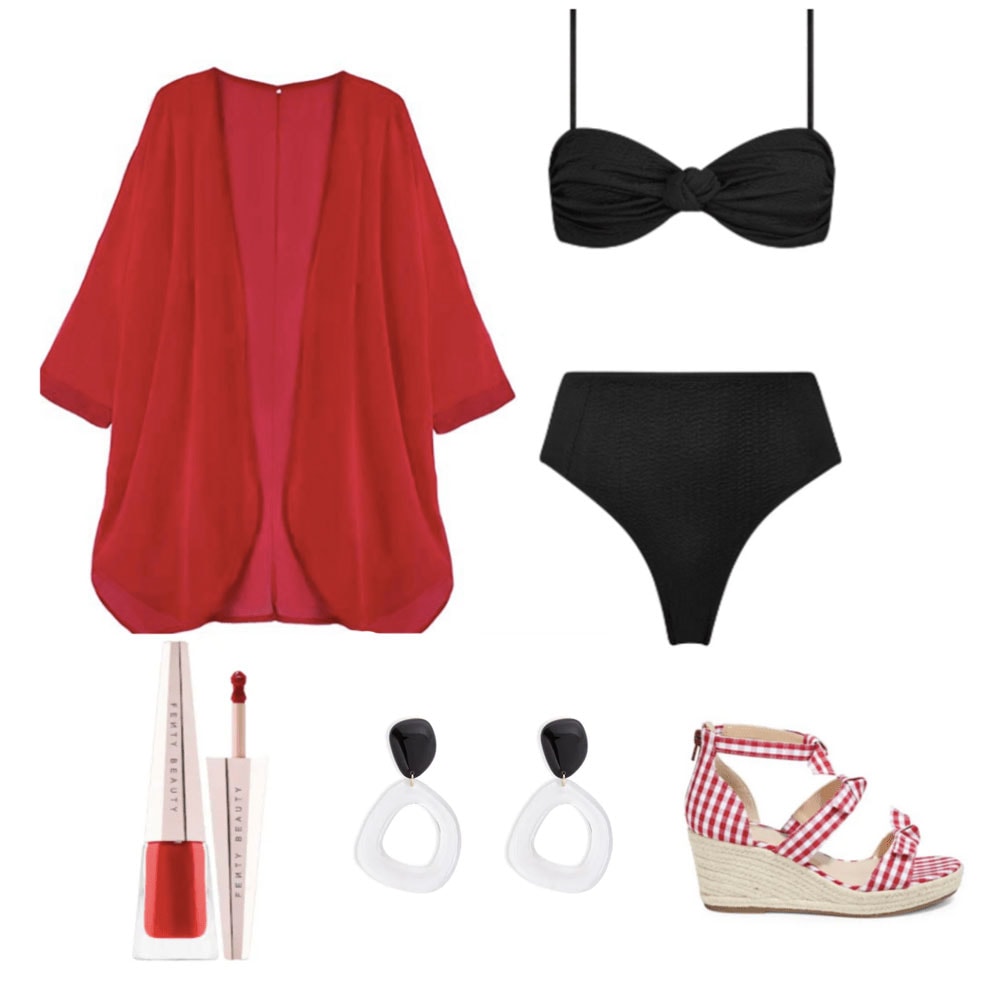 Products: Bikini – Triangl, Wedges – Hudson's Bay, Kimono – Amazon, Earrings – Forever 21, Liquid Lipstick – Sephora
This is one of the more unconventional outfits put together during this series, but the bikini has major roots in the 1960s, and with summer swiftly fading away into Autumnal weather, it might be worth one last pool party.
This high waisted bikini pulls back plenty of retro vibes, which is why I stuck with the classic cherry red and black combo. The earrings in particular pull at modern art styles, which grew increasingly popular during the decade.
Fun fact about the bikini: It was originally a hot item in the 1940s due to French designers and limited fabric supplies, but it didn't properly take until the 1960s when demand skyrocketed. The swimsuit itself was named at Bikini Atoll (the nuclear test site), and was adopted into pop culture due to its appearance in popular films at the time.
Lool #2: The Single Girl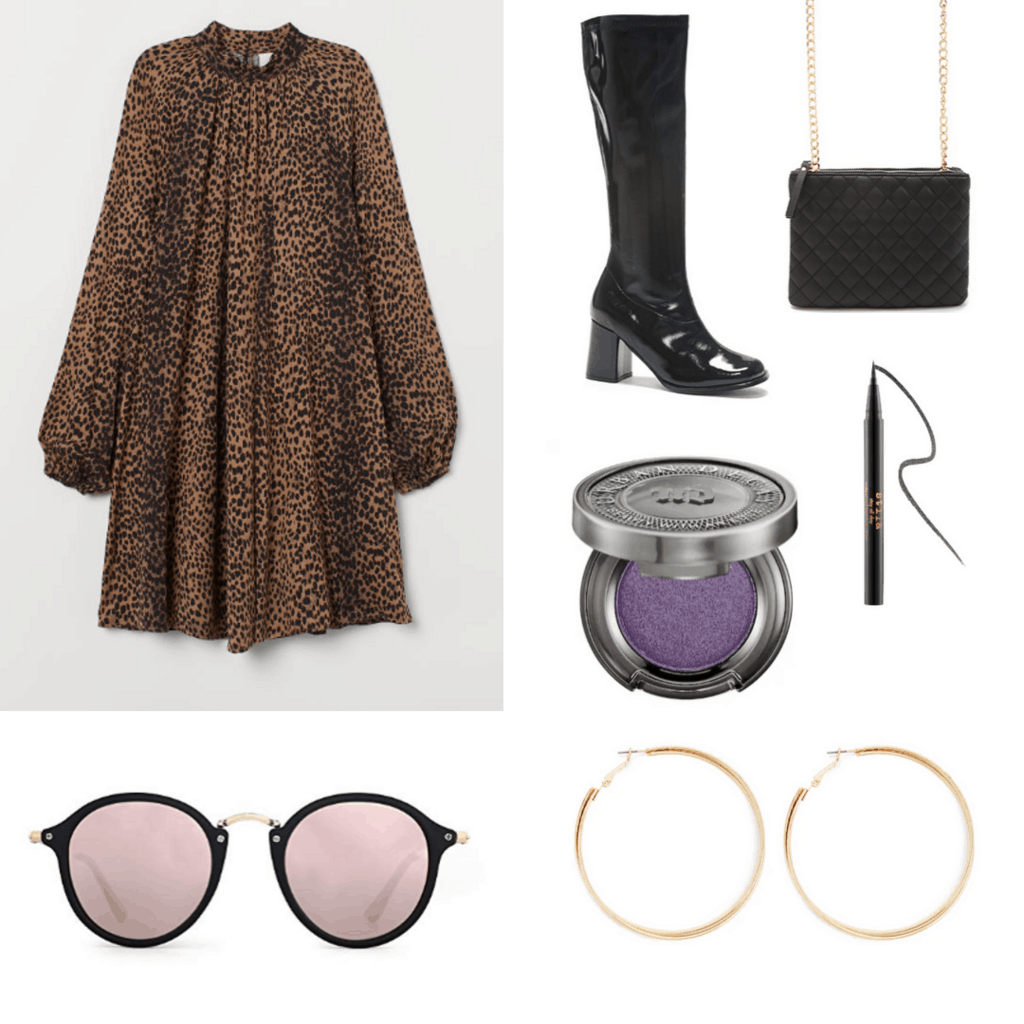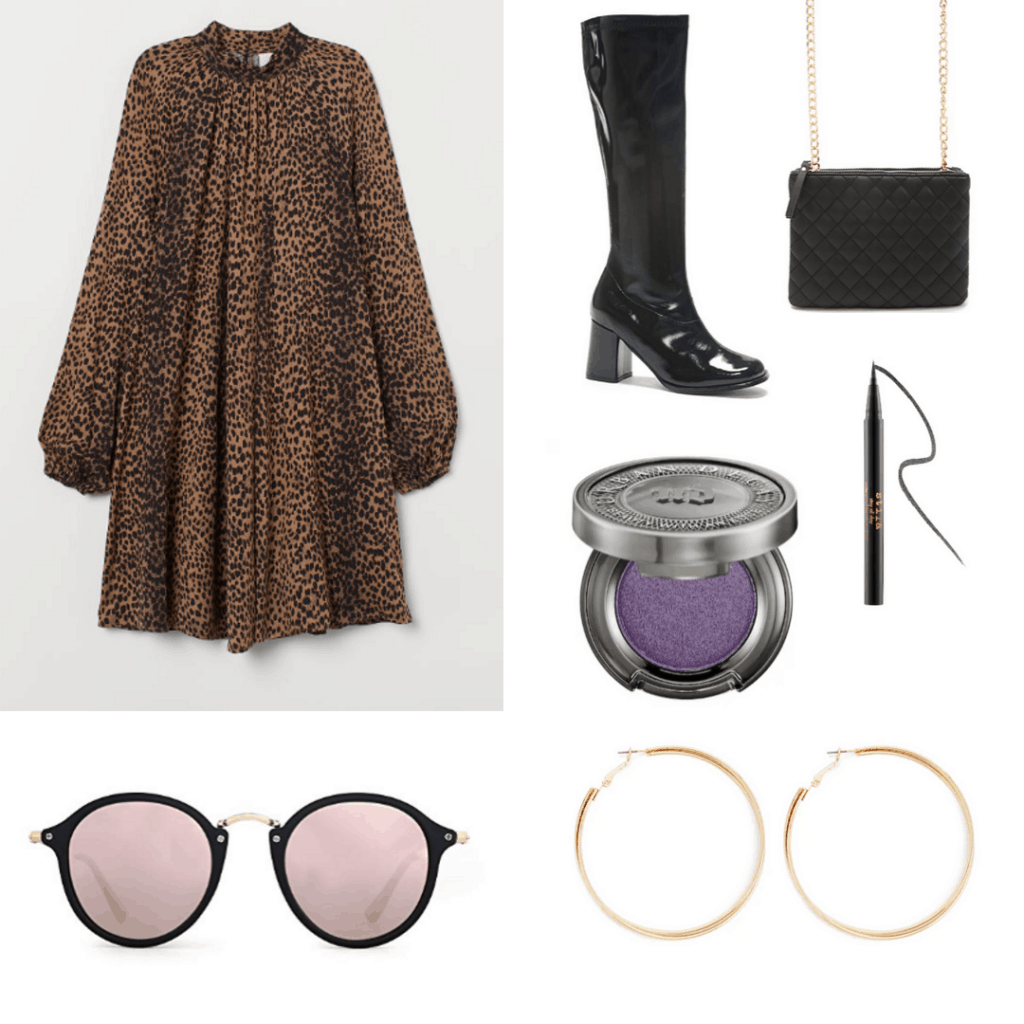 Products: Dress – H&M, Purse – Forever 21, Hoop Earrings – Forever 21, Go-Go Boots – Amazon, Sunglasses – Amazon, Eyeliner – Sephora, Eye Shadow – Sephora
Every decade has its own set of feminine ideals. The '60s were about innovating and pursuing futuristic ideas, while pushing forward for self-sufficiency. Women were finally on the up for the first time in the century, which impacted fashion.
In the '60s, the shift dress took away the body forming dresses and restrictive undergarments of previous decades. Women were reclaiming bodies by means of these shapeless dresses turned fashion items, and pairing them with classic items like Go-Go boots and trendy eyeliner.
While the eyeshadow is a bit darker than the typical eye makeup shades you would have seen in the '60s, the shade is called "Psychedelic Sister," a pretty good calling card for the later years of the decade.
Look #3: A Classic Twist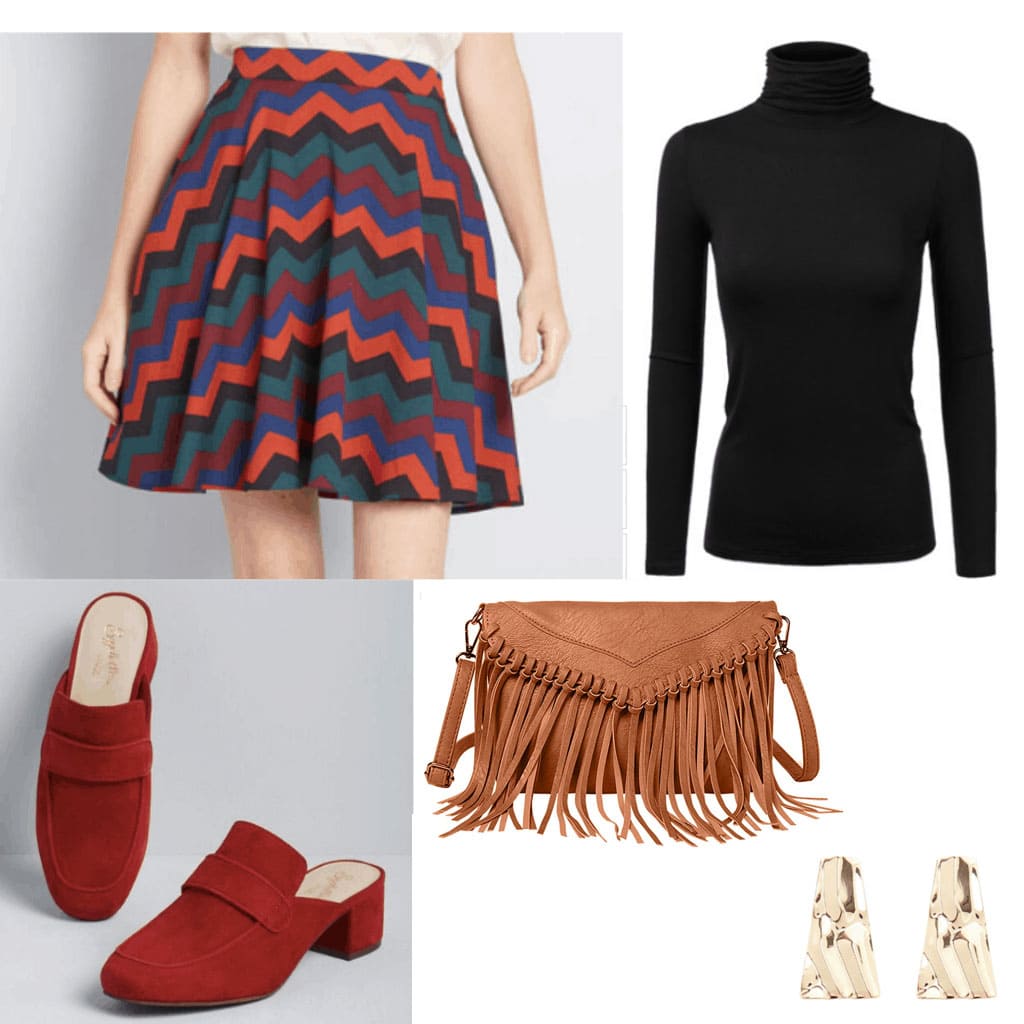 Products: Skirt – Modcloth, Turtleneck – Everlane, Shoes – Modcloth, Fringe Purse – Amazon, Earrings – Forever 21
Just in case the first outfit was a little… risky, this is a much more seasonally friendly one to dip into, pulling at classic items of the period.
This miniskirt is the perfect hallmark of the decade, paired with a snug turtleneck to fight off the chill. While an outfit like this can be perfect for class, it would also be a great going-out one as well, matched with a pair of tights for later in the evening.
This strays far enough away from the standard Jackie O look, while tying in enough elements to be functional and classic.
What's your opinion on '60s fashion?
Are you planning to incorporate it into your look this year? Are there any '60s fashion trends you think I should have included? Let us know in the comments, we'd love to hear from you!
Editor's note: This post was originally published in 2016; it was completely updated and revamped in 2019 with new photos and information.