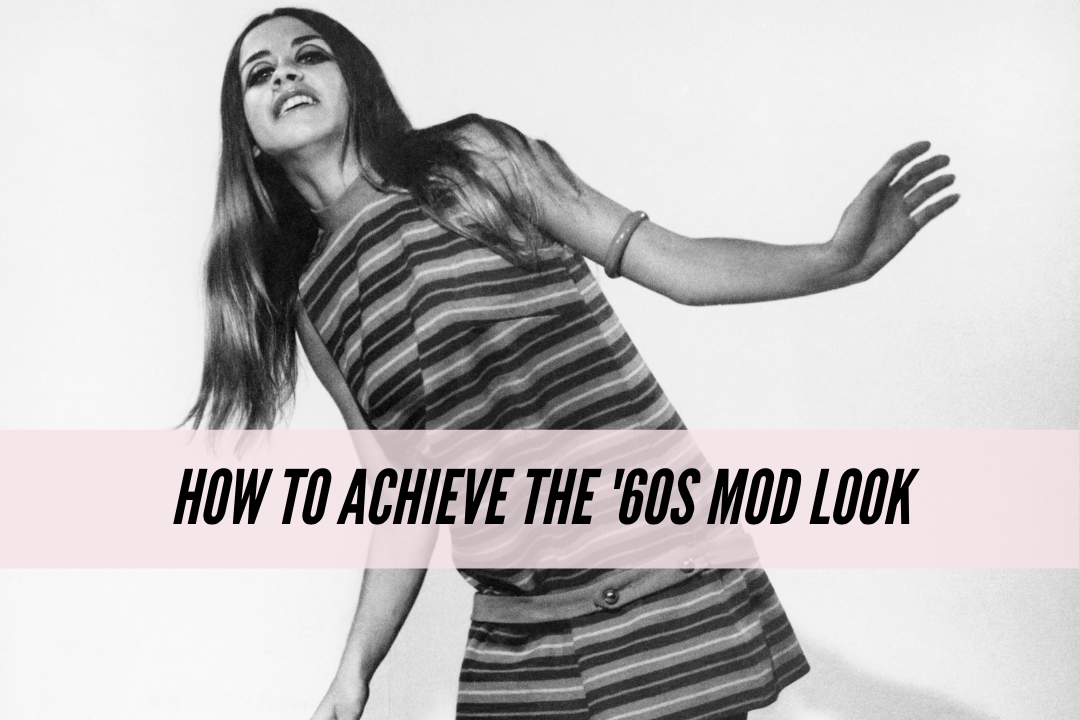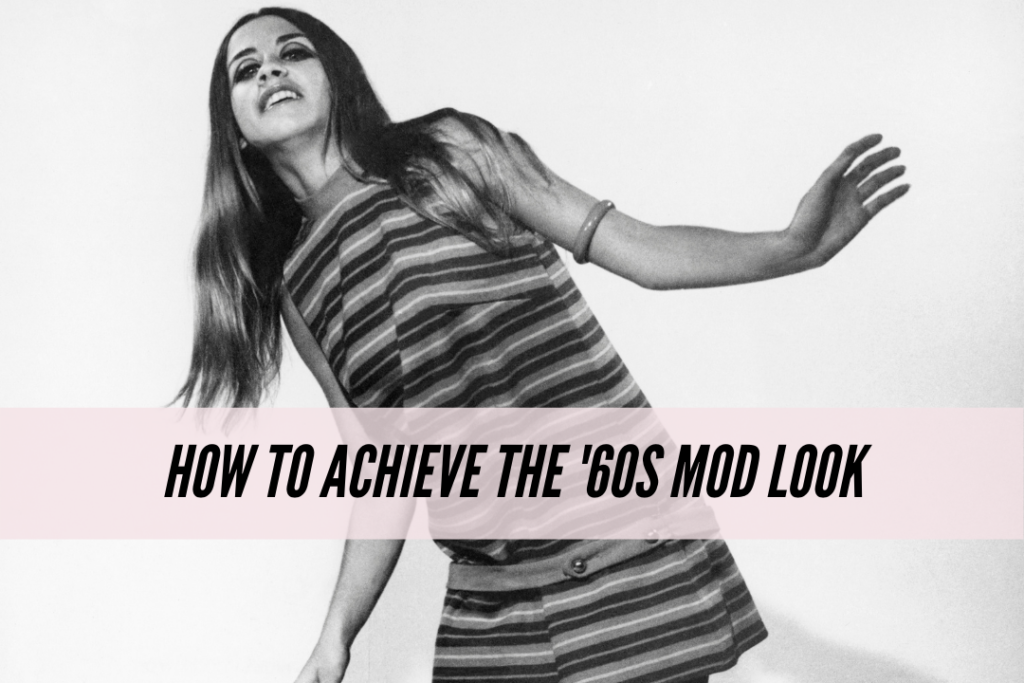 In the fashion documentary The September Issue, Anna Wintour cited sixties London as one of the most inspiring fashion movements in the world- and I could not agree more. With an ever-growing youth culture, the city was hot and ripe with inspiration everywhere you looked. Mod was the movement, and the movement was swingin'.
Want to learn more about Mod culture and how you can get the Mod look today? Read on!
Video Inspiration
To start, I want to get you in the mood for mod by showing you this eye-candy-filled video of sixties London. While the narration is kind of random and hilarious (and half the time the narrator is just rambling about nothing), I love, love, love the clothes as well as the vibe of the video – everyone looks flush with originality. Check out the video below:
Get the Look
Now that you've been primed with those lovely visions, it's time to show you how to get the mod look from head to toe. First up is hair, so get your locks in gear.
Mod Hair
There are several types of mod hairstyles but the two most popular are the pixie cut and the fringe bang look.
"It girls" like Twiggy and Edie Sedgwick popularized the pixie cut during the 60s – it was perfect for the time because it was youthful and fun but still sexy and breezy – especially when in the company of well-groomed brows and sky-high eyelashes.
Meanwhile, fringey friends Anna Karina and Jane Birkin rocked the eyebrow-skimming bangs look with doe eyes and soft lips. Like the pixie cut, fringey bangs are youthful while still being sultry and alluring.
Makeup
As I mentioned earlier, a Mod girl is only as good as her over-the-top makeup. The mod makeup look is simple, but it does take a bit of practice.
For everyday mod, you can't go wrong with a basic cat eye. To help you create the look, I found an easy to understand video tutorial that will show you how to do it.
While everyday makeup is nice, sometimes you want to be over-the-top, so in addition to the basic cat eye makeup video, I also found a great mod makeup tutorial to show you how to achieve the "authentic" mod look. This look takes a bit of time – but once it's finished, it's totally worth it. Check out the video below:
Shop the Mod Look
Mod fashion is crazy and all over the place, and it's hard to pin down one all encompassing "mod" look. So, instead, I've pulled some basic items that you'll need to start off your transition to '60s chic.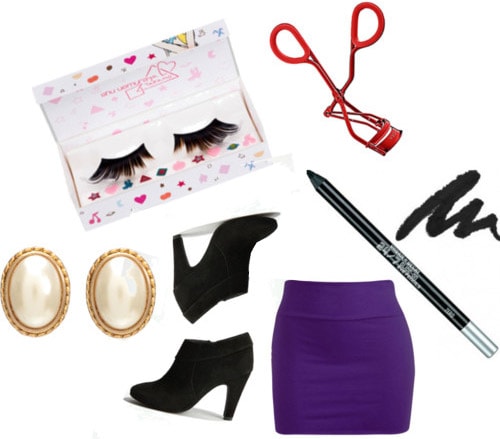 No mod girl is complete without a pair of over-the-top false eyelashes, and an eyelash curler – so I included both in your lookbook. I also included my HG eyeliner that I use when I do my cat eye makeup – it's smudge-free and never runs or anything, plus it's easy to apply since it's a pencil liner. I've tried all the major liners and Urban Decay's eyeliner in "Zero" will forever be my favorite.
For clothes and accessories, I started with a style that originated in '60s London – the mini skirt. I love the mini skirt because the trend started on the streets. Designers saw young girls showing off their stems, and were so inspired that they copied the look for the runway – and the rest is history. Flirty, fun, and awesome, this skirt is perfect for a sixties-inspired look. I also picked out some fun booties in a style that was popular during the Mod era. Lastly, I threw in some big pearl earrings for a Twiggy-esque feel.
Thoughts?
Do you guys love mod fashion as much as I do? Who's your favorite icon from the sixties? Are you going to try rockin' the cat eye? Whatever your thoughts, let me know in the comments!