This post will show you the best gifts for med school graduation.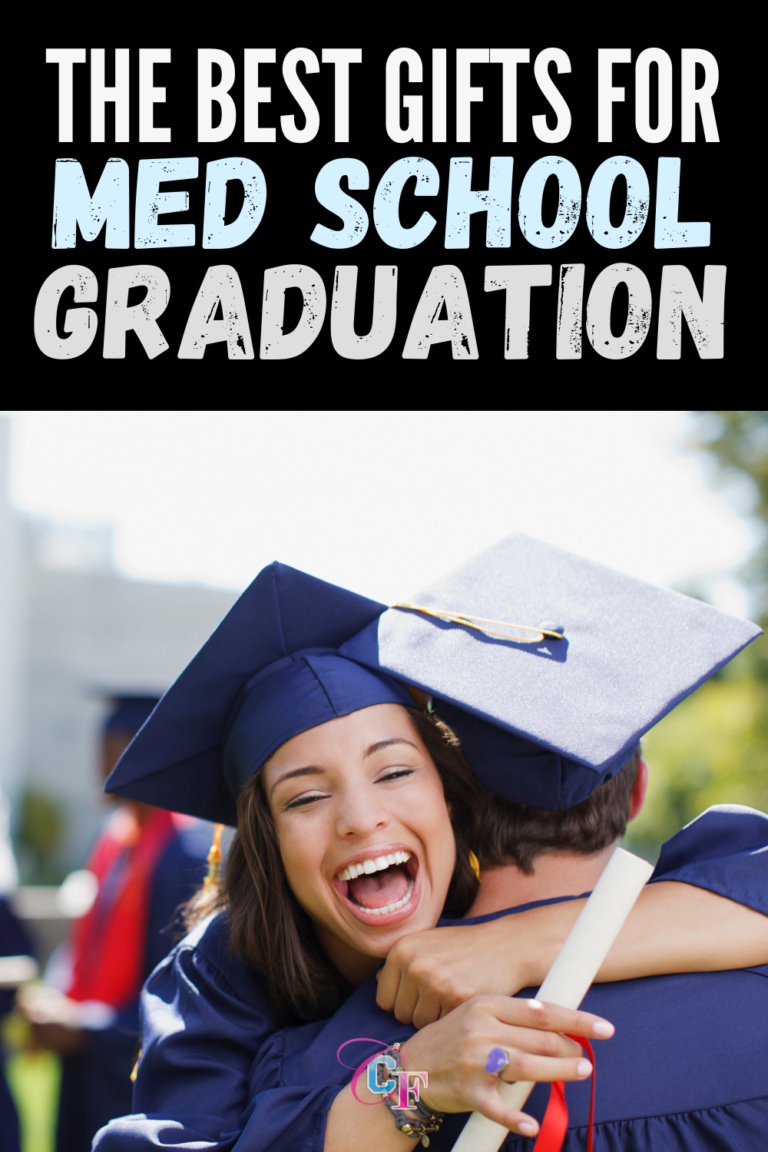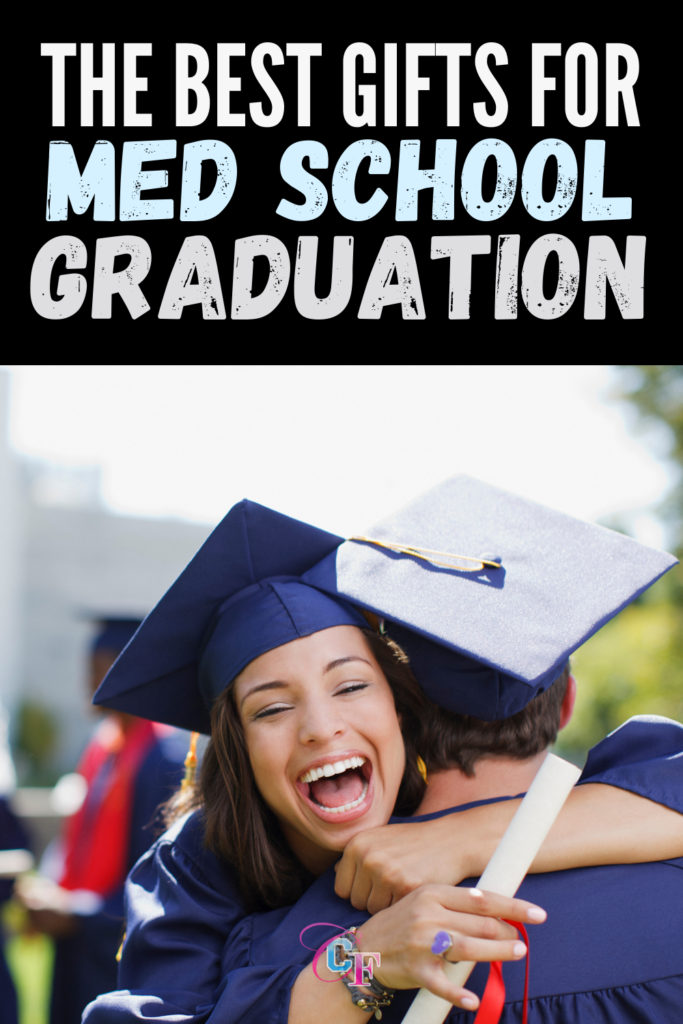 Graduating from medical school is no small feat. In fact, it's one of the biggest accomplishments one might ever achieve in a lifetime.
With this in mind, if you're shopping for a gift for a medical school grad, you will want to buy them something that's worthy of this momentous achievement. (No pressure!)
To help you out, I've talked to friends and family in the medical field and rounded up the absolute best gifts you can give to someone graduating from med school. (Most of these gifts would also be great for veterinarians, pharmacists, dentists, nurses, etc.!)
Here are the best gifts for med school graduation, according to medical professionals:
Related reading: The 24 Best Gifts for Law School Graduation
Best Gifts for Medical School Graduates
iPad mini
An iPad mini makes a fantastic med school graduation gift, to allow your grad to work on the go. If you really want to go over the top, get them the Apple Pencil to match so they can make notes right on the screen.
Why do we recommend the mini iPad in particular? It's perfectly sized for a white coat pocket, so it's easy to tote around.
Also, if your grad has an iPhone and/or Apple Watch, the iPad is the perfect accompaniment so they can sync everything together.
Littmann Stethoscope
Littmann stethoscopes are known for being the best ones on the market. They're a status symbol of sorts in the medical field and for good reason. Their technology is the best on the market today.
The Cardiology IV model is their most popular and widely renowned for its mix of excellent acoustics and relatively light weight. It comes in a ton of different colors but if you aren't sure which one to get, you can't go wrong with classic black.
Yeti Travel Mug
Let's face it, medical professionals need all the coffee they can get, especially this year. Make sure their brew of choice stays hot for hours by gifting them a Yeti travel mug.
Also, if they like their drinks iced instead of hot, the Yeti keeps drinks cold for hours as well.
First White Coat Hanger
Your doctor will probably order a new white coat for themselves at some point, so that might not be the best gift. (And they most likely already have one from their white coat ceremony.) However, you can always buy them an accessory for their new doctor attire, in the form of a custom white coat hanger.
This cute one from Amazon can be customized with the doctor's name and a bow in a custom color. So sweet and will definitely be appreciated.
Compression Socks
Doctors spend hours on their feet and writing notes at their desks, so compression socks are great for staying comfortable all day (or night).
These affordable ones come in a pack with 8 pairs of varying colors and patterns. Not a fan of this range? There are tons of other color and pattern options available.
Funny Doctor Mug
Every doctor rolls their eyes at "Doctor Google," so they'll definitely appreciate this mug, which reads "Do not confuse your Google search with my medical degree."
This is a great gift for any new doctor with a sense of humor. Plus, it holds their elixer of life, coffee.
Espresso Machine
Speaking of coffee…
There are times when only a triple espresso will do (like during residencies), and for those times, your graduate will be incredibly grateful to have an espresso machine on hand.
While fancy espresso machines can cost $700 or more, this one from Calphalon is extremely highly rated and half the price of the high-end ones. It's still expensive of course, but if you feel like splurging, this is an incredible gift that they'll definitely love!
Apple Watch
An Apple watch is a perfect gift for a doctor or medical professional. A lot of the time, people in these professions are on their feet and away from their phones. Therefore, the Apple Watch will allow them to quickly read messages and respond no matter where they are.
Also, Apple Watches are great for anyone who cares about health, as users can track everything from their steps to their heart rate to how many workouts they do per week.
Hippocratic Oath Plaque
If your medical school graduate has everything already, I bet they don't have a personalized hippocratic oath plaque for their desk.
This plaque (which can be personalized with their name) will remind them of the oath they've taken at graduation, to appreciate the gifts they've been given, and most of all to "do no harm."
Doctor Diploma Frame
Your grad worked hard for that medical school degree, so give it the fancy frame it deserves!
Diploma frames come in millions of different styles and it's all down to preference. Some doctors opt for a frame in their school colors, while others go for a classic and timeless option. This one from Amazon comes in a bunch of different colors to match their school's.
A Laptop
Every doctor knows the learning doesn't stop when you graduate from medical school, and, actually, neither does the school work. Most doctors complete continuing education courses and write academic papers in the years after graduation.
Therefore, a nice laptop makes an amazing med school graduation gift. I'm willing to bet their old laptop from Year 1 has taken a beating, so they'll absolutely love a new MacBook for their continuing studies.
Diamond Necklace
Your grad is stepping out into their profession for the first time, and a classic piece of jewelry will be something they can wear to work every single day.
More than anything else, a new doctor wants to look professional and be taken seriously. They've earned that right! A simple diamond pendant is a classic, high-end piece of jewelry that looks sophisticated, chic, and very grown-up.
Luxury Work Bag
Every doctor needs a great classic bag to bring their things to and from work.
The Cuyana Classic Tote is consistently ranked one of the best high end work bags around for its classic look and durability. Made from Italian leather in a female-owned factory in Turkey, this is a bag that's made to last.
The brand is even a favorite of the Duchess of Sussex, so you know it's good.
Airpods Pro
It can be difficult to focus in a busy setting like a hospital, so when it's time to do their paperwork, a pair of Airpods will come in clutch.
The newest Airpods Pro have incredible noise-cancellation abilities, so your doctor will be able to focus on their tasks (or listen to music or podcasts) without distraction.
A Year of Amazon Prime
If there's one thing new medical school graduates are short on, it's free time. Any gift that saves time and makes their life a little easier will be appreciated.
If your grad doesn't already have an Amazon Prime subscription, gift them a Prime membership and they'll thank you a million times over! From free 2-day shipping on their orders to access to Prime Video, plus tons of other benefits, they'll definitely get use out of it.
Spa Gift Certificate
Doctors and medical professionals are more stressed than ever before, so a new medical school grad will definitely benefit from some spa time.
A gift like a Spafinder gift certificate will help them relax and recharge, which trust me, they need to do.
Diamond Earrings
One of the drawbacks of working in a medical setting is that you're very limited style-wise. If you want to express your personality, you need to do it with your accessories. Also, many practices prohibit accessories that can get caught on things, like jingly bracelets, for instance.
If you're shopping for a woman who just graduated from medical school, a classic pair of diamond earrings makes an amazing gift. They're classy, professional, and the perfect hint of glam. Plus, they aren't dangly so they won't get caught on her mask or get in the way of her work.
FIGS Scrubs
Any new doctor is going to need a large collection of scrubs to rotate in and out, so gifting them a pair will be a great help post graduation.
FIGS scrubs are famous in the medical community for being the comfiest, cutest, and most flattering scrubs around. They're extremely high quality and come in tons of colors. Gift a set like this one (get the pants here) and your grad will definitely thank you!
Suture Practice Kit
This is kind of a random one, but it's a lot of fun and a way for your grad to practice their skills.
A suture practice kit will let your grad hone their stitching technique while they watch their favorite TV shows at night. Ah, so relaxing…
Dansko Shoes
Dansko leather clogs are THE favorites of everyone I know who works in medicine. They are a bit pricey but they're insanely comfortable and durable, both important for working in a hospital or medical office. They're basically the go-tos for any medical professional.
The XP 2.0 clogs in particular seem to be the most popular style. They come in a bunch of different colors and patterns, but basic black is always a great choice.
Comfy Sneakers
As an alternative to Danskos, many doctors prefer high-end, comfy sneakers in a neutral color. There are various brands that seem to be most popular, but the focus is definitely on comfort for long days on your feet.
HOKA is one of the most popular comfortable shoe brands out there right now. The HOKA ONE shoe in particular is lauded for its insane comfort, padding, and cushioning powers. Plus, it's super cute.
Nice Tupperware for Meal Prep
When you work long hours or overnight shifts, you don't often have much time to cook. The doctors I know all swear by meal prepping ahead of time to save time and avoid reaching for the takeout menu during overnights.
Help your graduate eat right by gifting them a nice set of glass meal-prep containers. (A meal-prepping cookbook would make a great accompaniment, too!)
Meal Delivery Service
To go along with the last idea, if your grad really won't have time to plan their meals every week, a meal delivery subscription is an incredibly helpful gift!
This is particularly helpful for the first few years out of school where your doctor will be completing a residency or internship. Time is so limited, they will really appreciate not having to think about what's for dinner.
There are tons of meal delivery services out there but my favorite is Purple Carrot for its delicious plant-based options.
Good Water Bottle
When you're running around seeing patients all day, it's important to stay hydrated. A good water bottle will keep their water cold and close at hand all day.
Everyone loves Hydroflasks right now for their durability and cute color range. They definitely make fantastic gifts!
Patients Wine Glass
The perfect gift for the wine lover with a sense of humor, a "Because Patients" stemless wine glass will surely make them laugh. Pair this gift with their favorite wine for a cute combo.
Hand Cream Set
Medical professionals are washing their hands constantly (now more than ever), which usually leads to dry, cracked skin. That's why a hand-cream set will be a much appreciated gift.
There are tons of good hand creams on the market but L'Occitane's hand creams do NOT mess around. They're insanely moisturizing and the tubes will look beautiful on any desk or counter.
Fleece (North Face, etc.)
I've read quite a few lists of gifts for med school graduation, and most of them recommend "scrub jackets," which are zip-ups that coordinate with your scrubs. While these sound nice in theory, no one actually wears them in real life (at least according to the medical professionals I spoke with).
Instead, to keep warm at work in cold climates, most doctors opt for fleece jackets from brands like The North Face and Patagonia. (This one is super cute and cozy!)
As a bonus, these are way more versatile than scrub jackets, as they can be worn outside of work. A much better use of your money, if you ask me.
Nice Ring
As mentioned earlier, jewelry and accessory options can be very limited for doctors and those in the medical field. Stud earrings and rings, however, are generally allowed.
If you want to gift her something she'll wear for years to come, a nice simple ring is an amazing gift to commemorate her graduation. This one is simple and stunning, perfect for wearing every day.
Comfy Long-Sleeves for Under Scrubs
Hospitals and medical offices always seem to be freezing cold, so your new doctor will certainly appreciate some cozy basics to layer under their scrubs.
These long-sleeve tees are silky to the touch so they're perfect for wearing all day long.
Blackout Curtains for their Room
Doctors and medical professionals are very often sleep deprived, especially during internships and residencies. So give them the gift of good sleep with a nice pair of blackout curtains for their bedroom.
These blackout curtains from Amazon come highly reviewed and look like high-end linen curtains! They'll definitely go with any type of decor.
What's your favorite gift idea for new doctors?
What are you going to buy for your medical school graduate? Med school graduates, what's the best graduation gift you received? Tell me in the comments.