This post will show you our favorite best friend gift ideas that they're guaranteed to love.
Christmas is almost here, and one of the best things about this time of year is definitely holiday shopping!
One of my favorite types of gifts to shop for is gifts for my best friends. You might have heard them mention something that they really want or you can make it even more fun by surprising them with other gifts that you know they will love.
Over the past few weeks, we've shared the best gifts for college girls, gifts under $50, the best beauty gifts, the best stocking stuffers, the best gifts for nerds, Christmas gifts for boyfriend, gifts for roommates, and gift ideas for parents.
Now it's time to proceed with our gift guide by giving you holiday gift ideas for your best friend. Here are our fave affordable best friend gifts she's guaranteed to love.
1. Lush Gift Set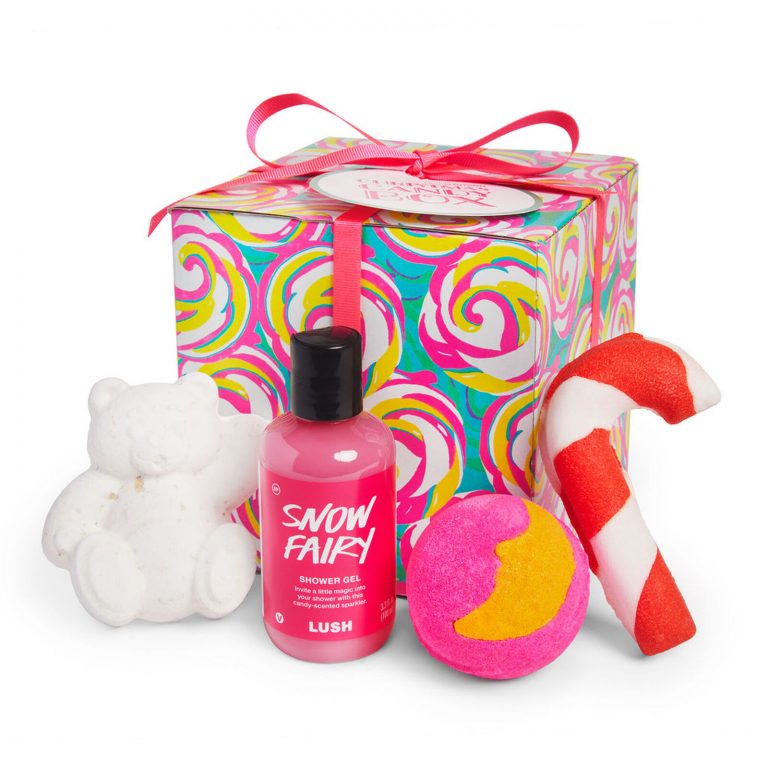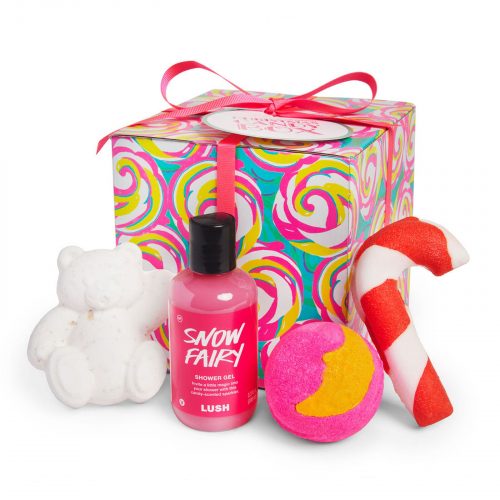 If you have ever tried products from Lush, you know how amazing they are. This is the perfect gift to get for one of your besties that loves spa treatment.
Not only will your best friend feel pampered, but they will also be able to enjoy some super cute bath bombs like this candy cane and teddy bear one in this Christmas candy box lush gift set.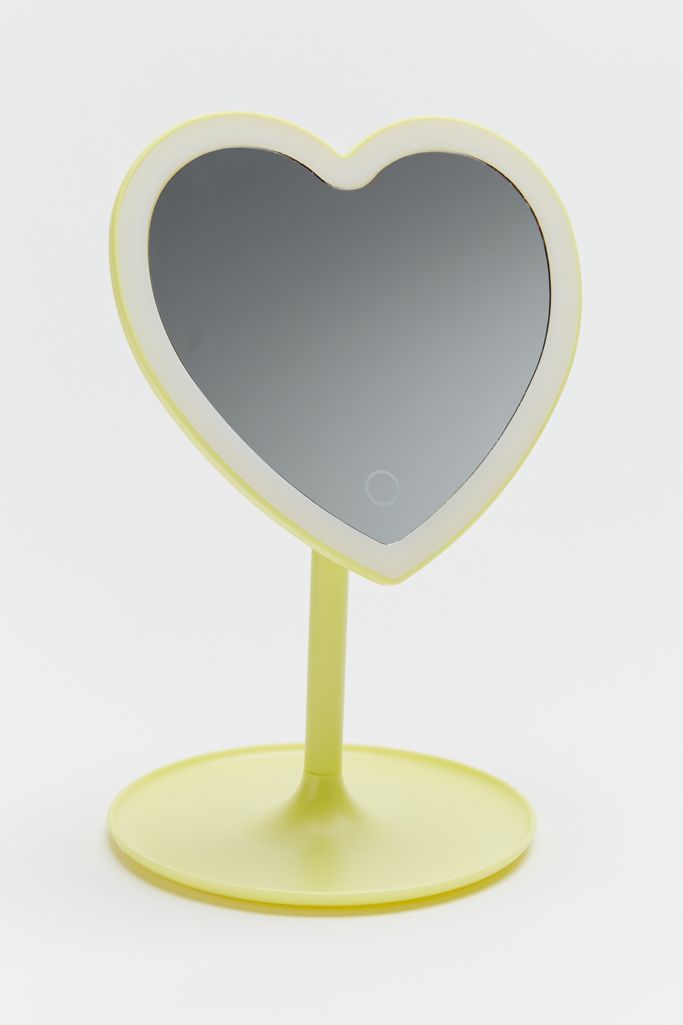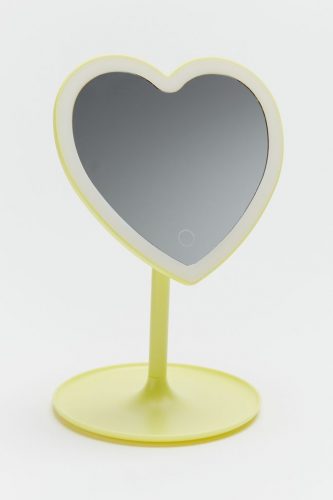 Another great gift to get for one of your besties is a mirror. Some people don't have a good mirror to put on their makeup or for getting ready.
This makes it the perfect gift to give to one of your friends, especially if you purchase this heart vanity mirror because it is in a really cute heart shape, and it comes with a light to make getting ready even easier!
3. Makeup Gift Set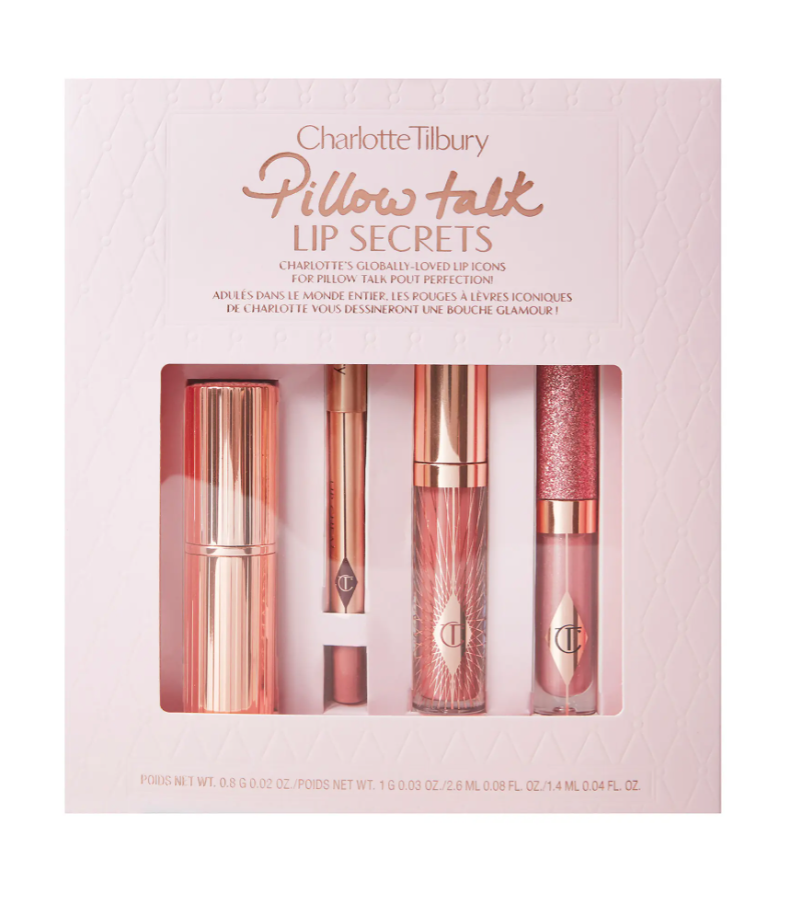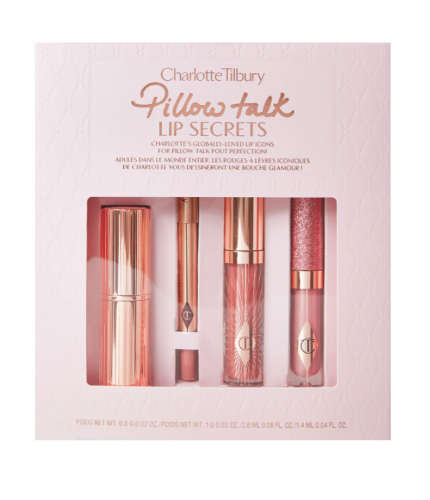 For your friends that love makeup, they will adore a makeup gift set for Christmas like this Charlotte Tilbury lip set.
This lip set comes in beautiful colors with all the products that your friend will need to get the perfect lip look.
Also, Charlotte Tilbury products are known for being high quality makeup, so you know that you will be giving your friend a great gift!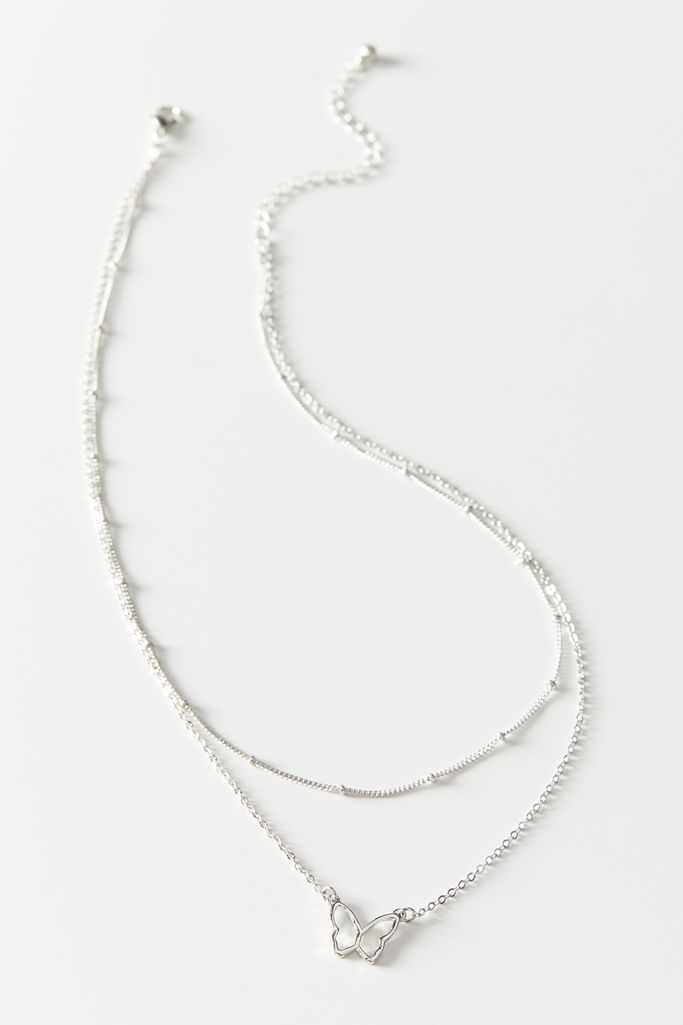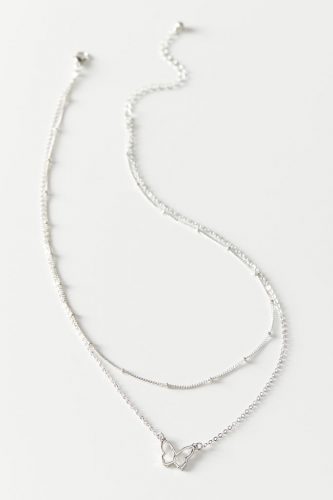 Butterflies are very trendy in fashion right now, so you can use this as part of your gifts that you give to your best friends this year.
You can do this buy purchasing this layered butterfly necklace. This necklace will be a great accessory that your friends can add to any outfit, and it will definitely complete the look!
Another great gift idea for your best friends is room decor! So many people love decorating their rooms with super cute items, so you know they will adore a gift like this lips pink neon sign.
Neon signs are a popular trend right now for room decor, so your friend will have a trendy room and be able to have a girly theme with this pink neon sign shaped as lips!
6. Cute Mini Purse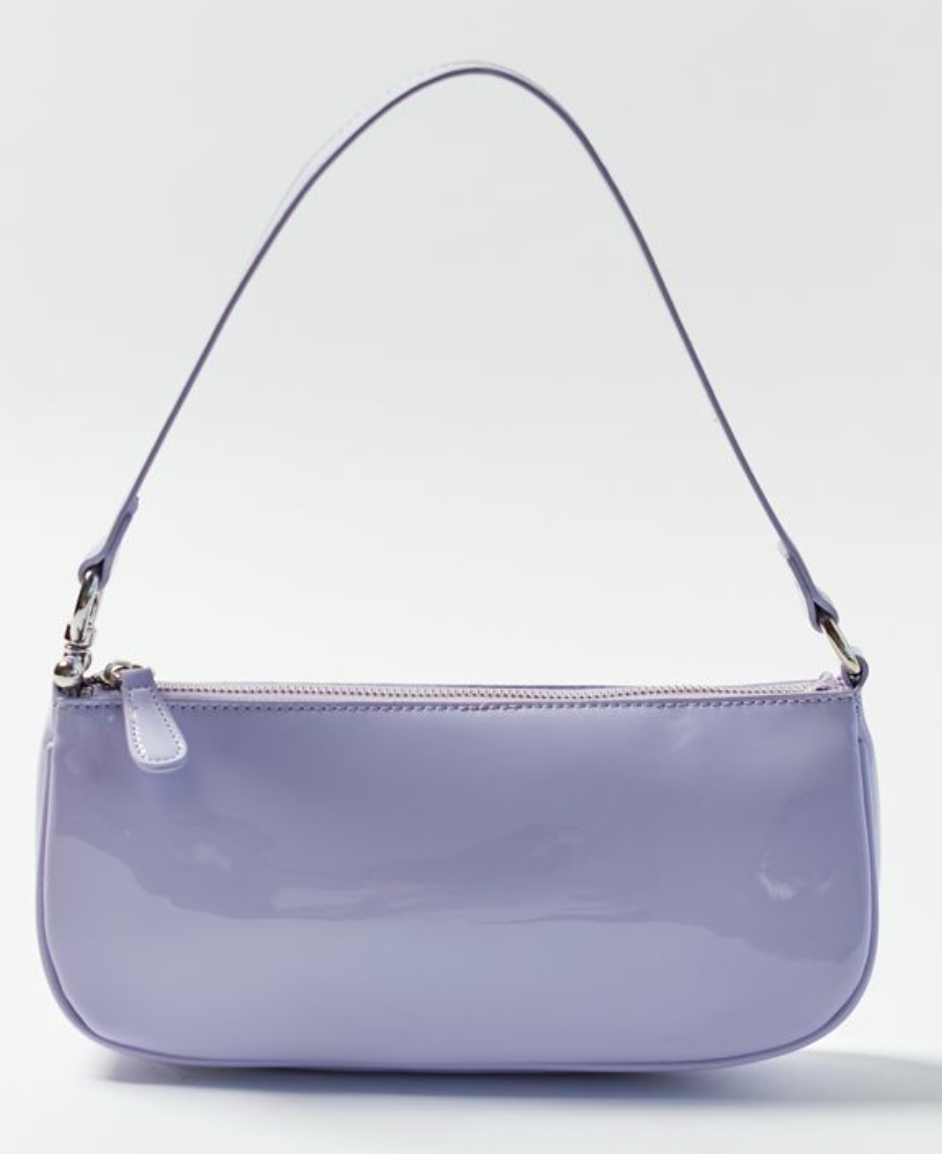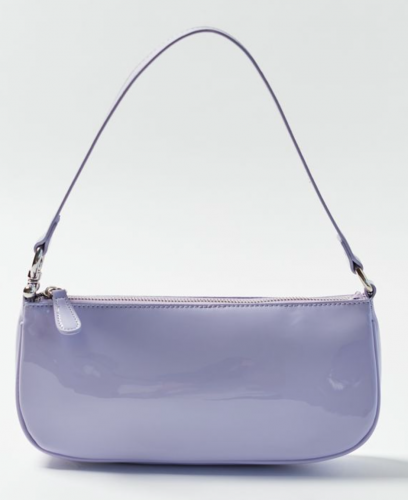 You can never go wrong with getting a purse for one of your best friends. There will always be a time when a girl needs a purse!
So, get your best friends one of the trendy purses in fashion right now, which is the baguette bag.
This lavender baguette bag will do the trick because it will not only be the perfect accessory your bestie can carry around, but also the lavender color makes it super cute!
7. Face Mask Set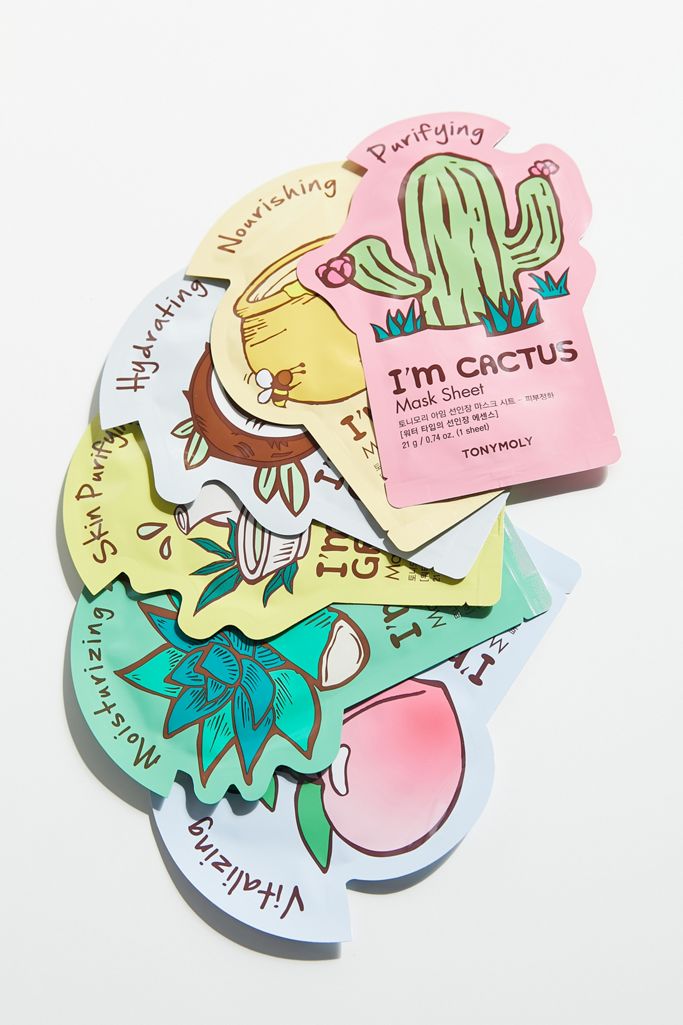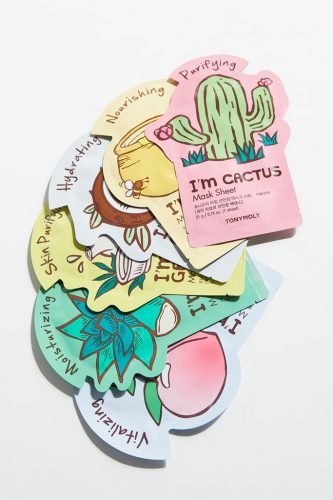 So many people love self-care items or are really into skincare, so you can incorporate this into the gifts you give your best friends by giving them face masks.
You can purchase this superfood face mask set, which comes with six face masks that give different benefits to the skin, and each smell like different foods to make it even more fun!
8. Lashes Mug
If your friend is a coffee addict, one of the best gifts you can give them is a coffee mug.
Get them this girly eyelashes mug, and they will be so excited to use it for their coffee!
9. BFFs Christmas Ornament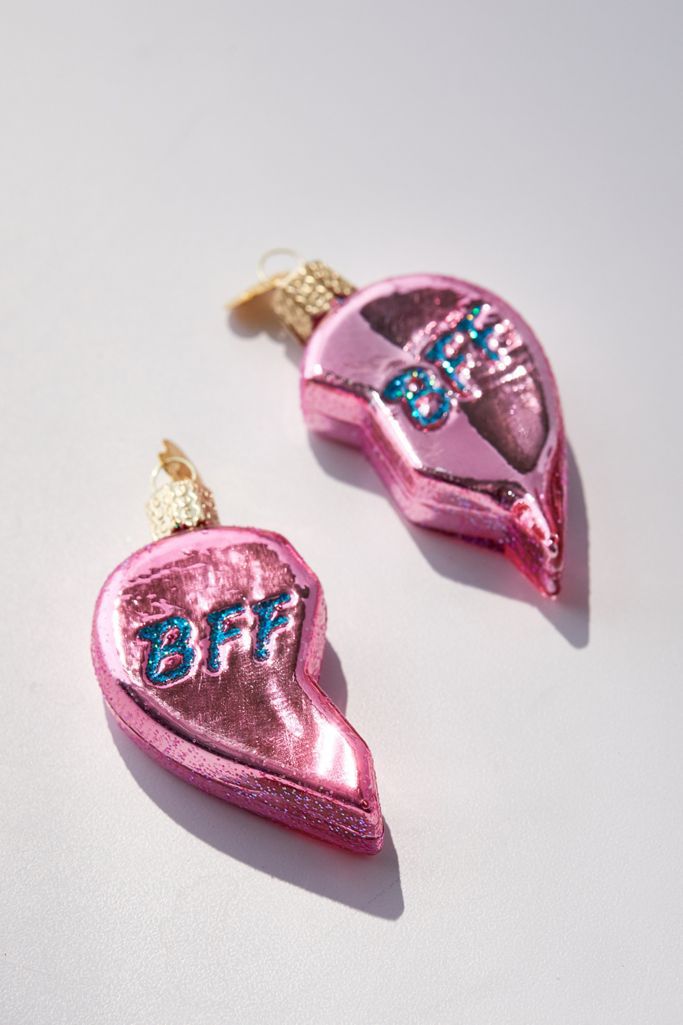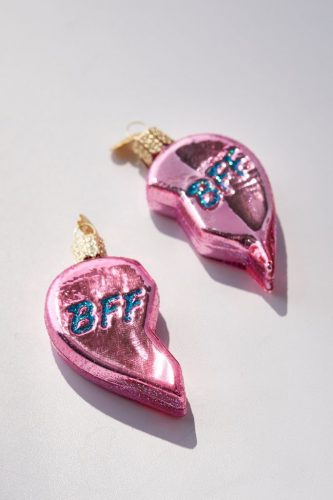 You have probably seen the heart necklaces that come in a pair that you can give to your bestie, so you both would have matching necklaces.
Why not switch it up a bit and make it festive by purchasing BFF Christmas ornaments like this BFF heart Christmas ornament.
Now every Christmas, you and your bestie will have super cute matching ornaments for your Christmas trees!
10. Nail Kit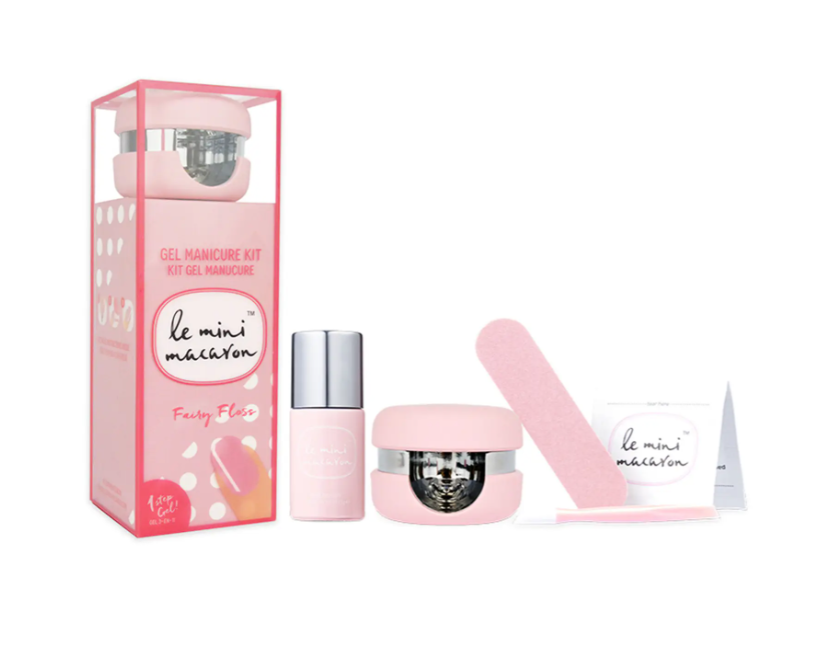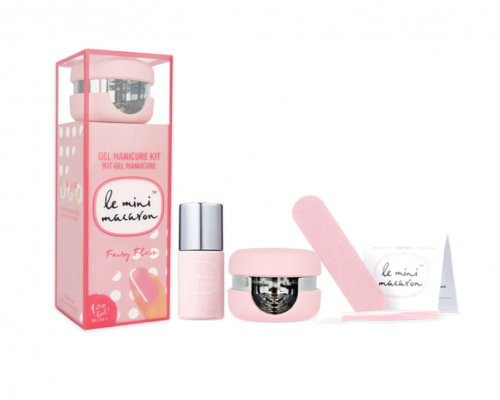 Doing nails at home can always be a challenge, especially if you want to give yourself a gel manicure.
You can make this so much easier for your bestie who loves doing her nails by getting her this gel manicure kit.
It comes with everything she will need to get the perfect nail look in this girly pink color!
11. Polaroid Camera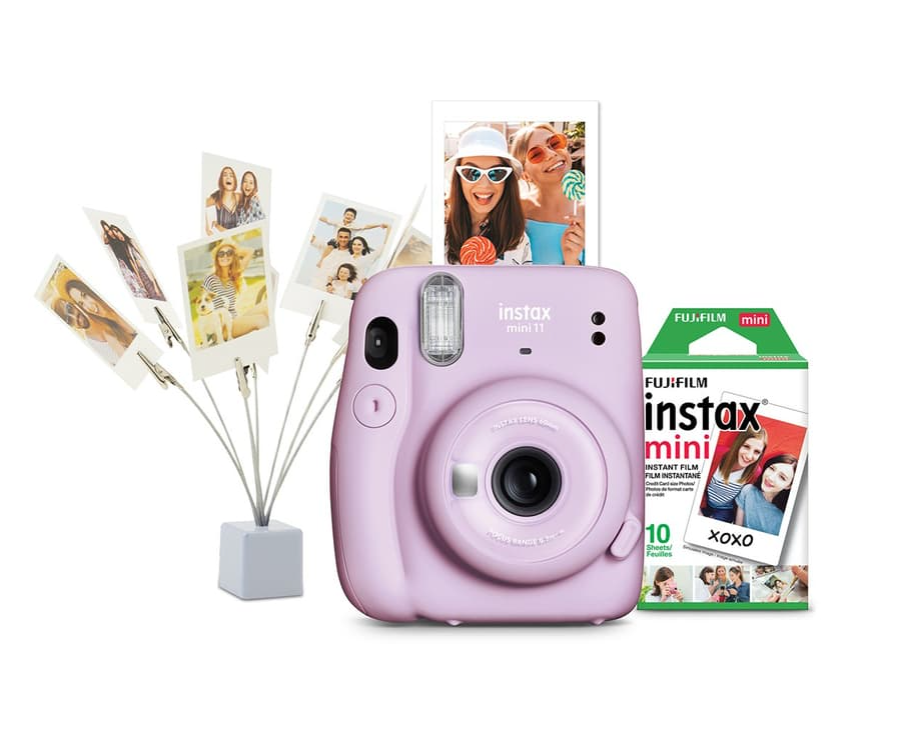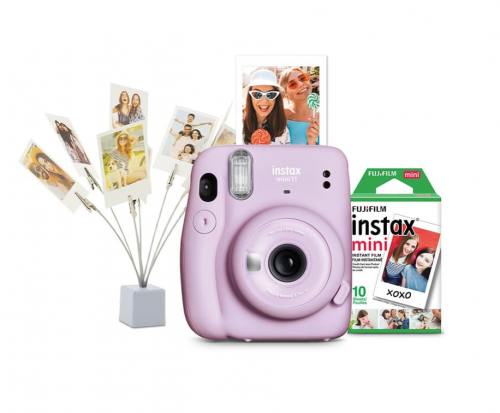 Polaroid cameras are very popular right now and are perfect for celebrations or if you are hanging out with your besties.
This makes it a great gift for Christmas! Purchase this polaroid camera bundle, and your best friend will have all she needs to capture all the fun moments you have together with this cute lavender camera!
12. Galaxy Light
If you have a TikTok, you have probably seen how popular galaxy lights are like this galaxy light. Not only are they a great item for room decor, but also this is an awesome gift to give to your bestie for Christmas.
It comes with so many features like different colors and lights that your best friend will adore for her room. It also can play music, which makes it even more fun!
13. Beauty Washing Machine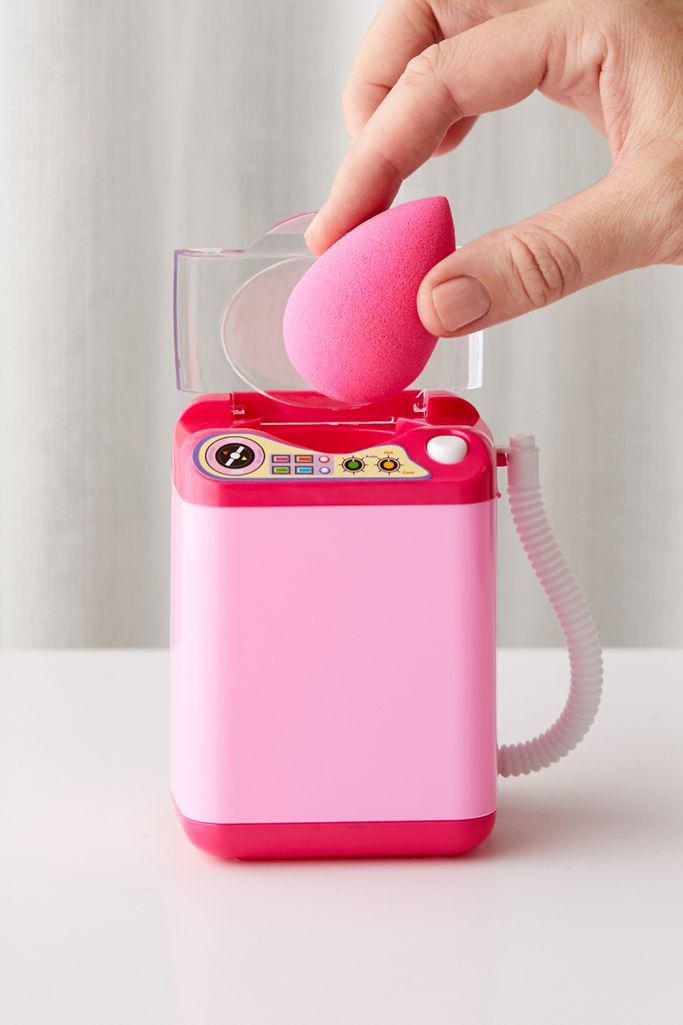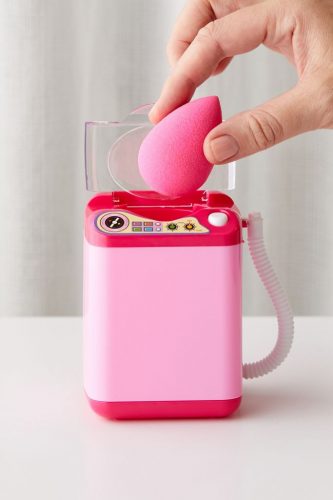 This is probably one of the cutest gifts you can get for your best friends. It is a beauty washing machine, which cleans your beauty blenders!
Trust me if your friend does her makeup often, she will adore this gift. It will make cleaning her beauty blenders so much easier, and it is mini and comes in pink, which makes it absolutely adorable.
14. Sugarfina Candy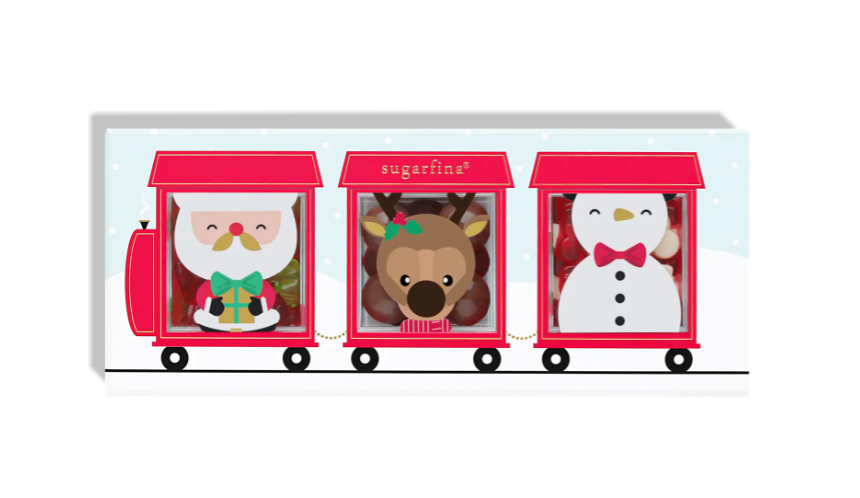 Candy is always a great gift for Christmas, especially because holiday candy is always so delicious!
If you want to get candy for your bestie for Christmas, you should definitely get candy from Sugarfina like this Sugarfina three-piece candy box.
It not only comes in a super cute holiday-themed box but also Sugarfina candy always tastes amazing!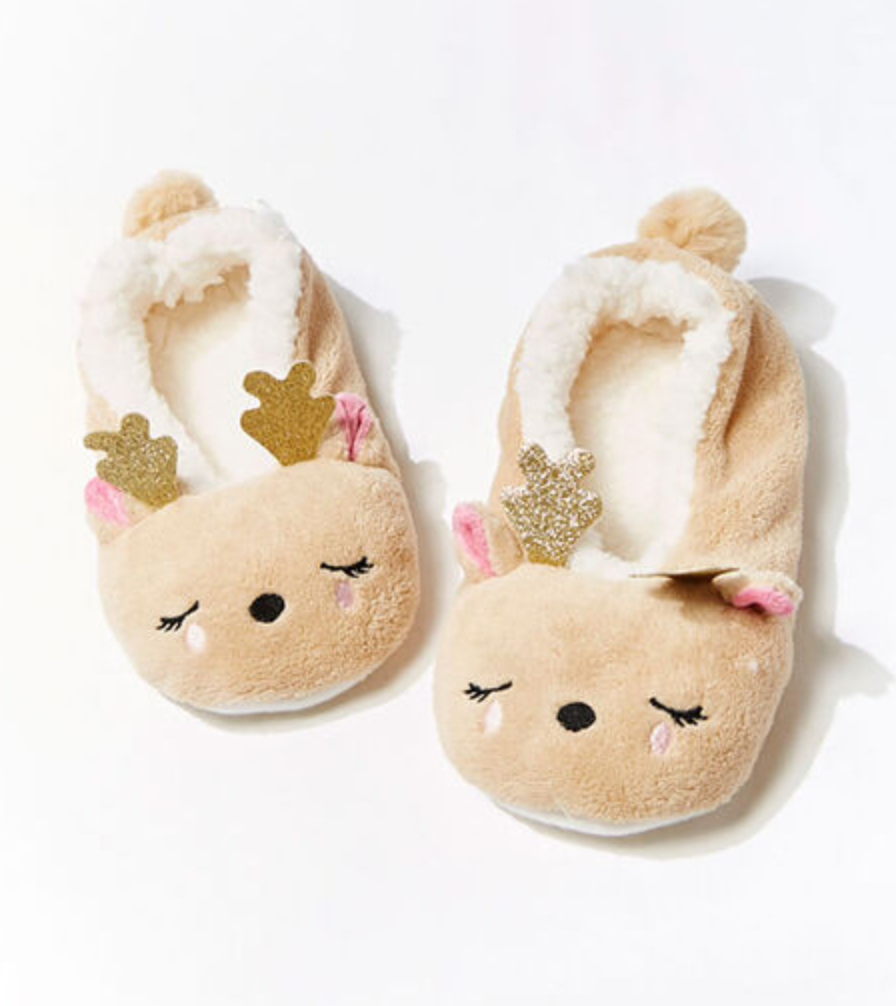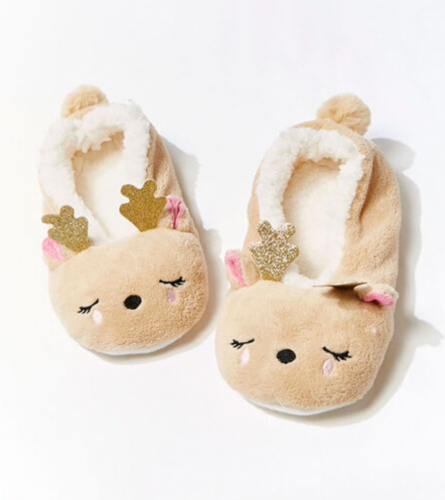 Slippers are such a great item to have and are perfect if you want to be comfy.
This makes them a great gift for almost any occasion, but these reindeer slippers will be the perfect gift for your besties for the holidays.
They will not only have super comfy slippers, but they will also have really cute holiday-themed ones!
16. Makeup Bag Set
Makeup bags are always a must to keep all your makeup items organized and make it much easier to travel with your makeup.
If you know your besties love makeup, they will really appreciate this gift, which is a makeup bag set.
It comes with different sized makeup bags, so they will be able to fit all of their items, and it also comes in this super cute girly design!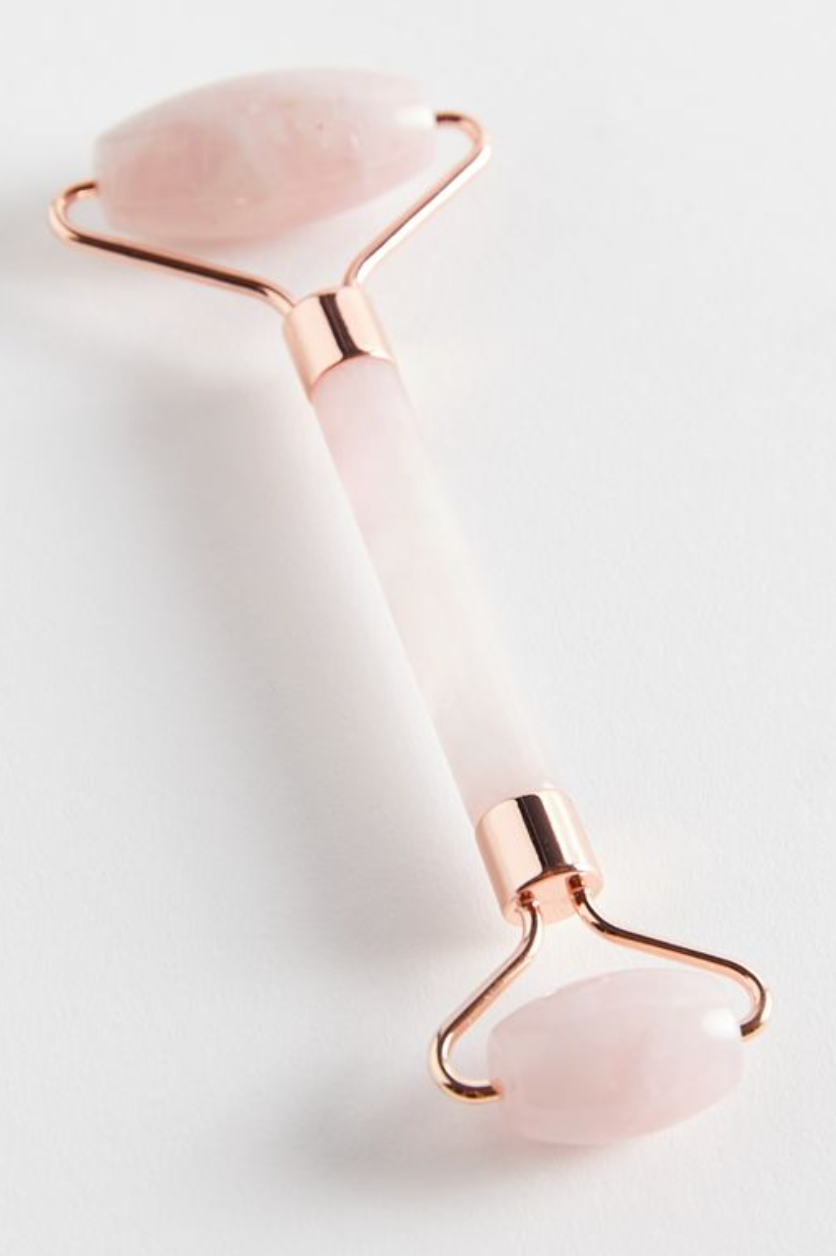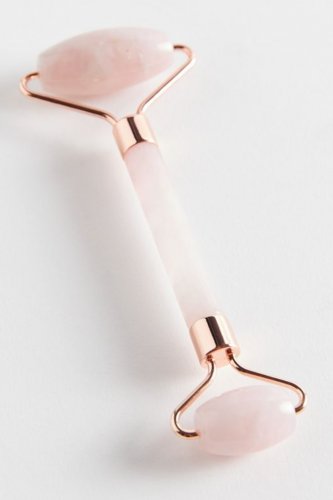 This is another skincare item that you can get for your best friends for the holidays that they will love!
You may have seen one of these items before because they are becoming very popular.
It is a rose quartz facial roller, and your besties can use it to massage their face or as a way to make sure they massage their skincare products into their skin.
18. Fenty Glow Trio Set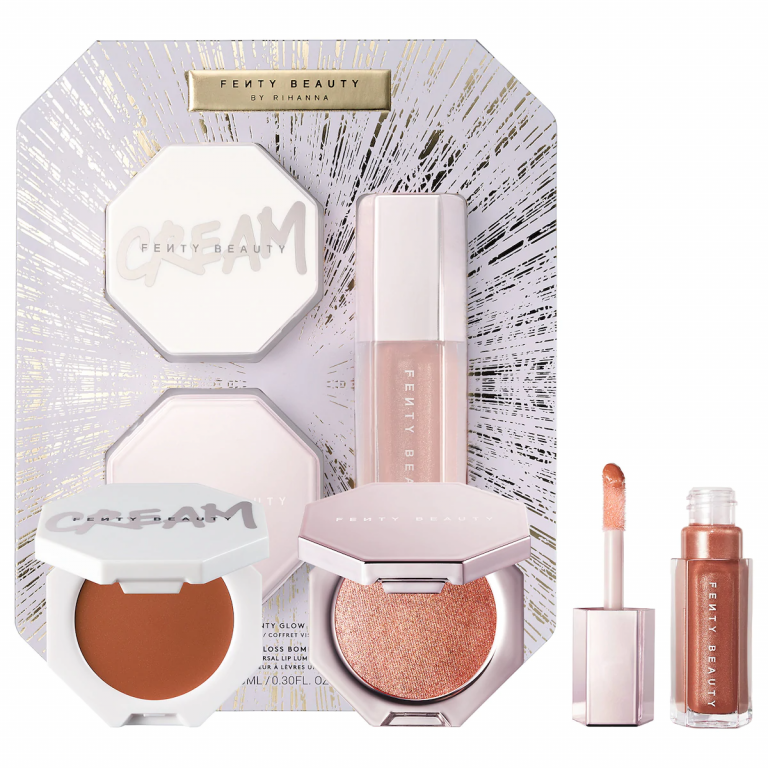 Why not gift your BFF this luxurious gift set by everyone's favorite it brand, Fenty? If she already loves the brand or is just a beauty fan, you can't go wrong with this gift.
This set includes "a full-size Gloss Bomb Universal Lip Luminizer, mini Diamond Bomb All-Over Diamond Veil, and full-size Cheeks Out Freestyle Cream Blush—all in the iconic rose-nude shade Fenty Glow."
19. Why You're My Bestie Book
Your best friend has been with you through thick and thin. This cute "Why You're My Bestie" book is a perfect choice reminisce on all of the times you've spent together.
If your bestie is sentimental, this is the perfect gift! Just fill it out with your favorite memories and things you love about your friend, and watch them tear up with joy.
20. Water Bottle with Time Markers
We all know how important it is to stay hydrated, and this water bottle is the solution to make this 10x easier.
This cute ombré bottle (available in a ton of different colors) comes with time markers to show you how much water you should drink by a certain hour of the day, so it's the perfect way to motivate your bestie to stay hydrated and healthy.
21. Waterproof Speaker
Sing your heart out with this waterproof bluetooth speaker! It's great for singing in the shower but it's equipped to work in any room in their home or anywhere in their dorm room.
Sometimes we just need to check our makeup, and other times we just need a quick charge for our smartphones. This handy device will meet both needs with ease! Plus, it's totally affordable at just around $10.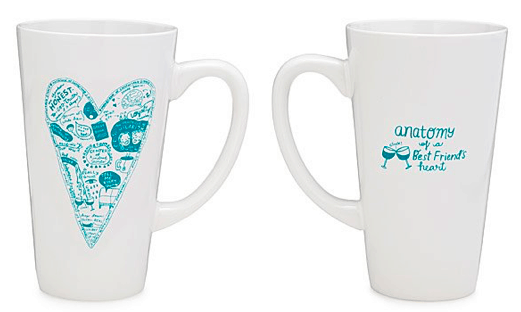 This cute mug is great for your best friend's coffee for the morning, or night if they're studying for exams. The map on the back of the mug shows the anatomy of your best friend's heart in detail.
24. Aromatherapy Diffuser
A lot of people have been into the essential oils craze. If your bestie happens to be intrigued by them too, this aromatherapy diffuser is excellent for their needs! Its neutral color will work with any decor and it has over 50,000 positive reviews so you know this one is a winner.
25. Astrology/Personality Type Book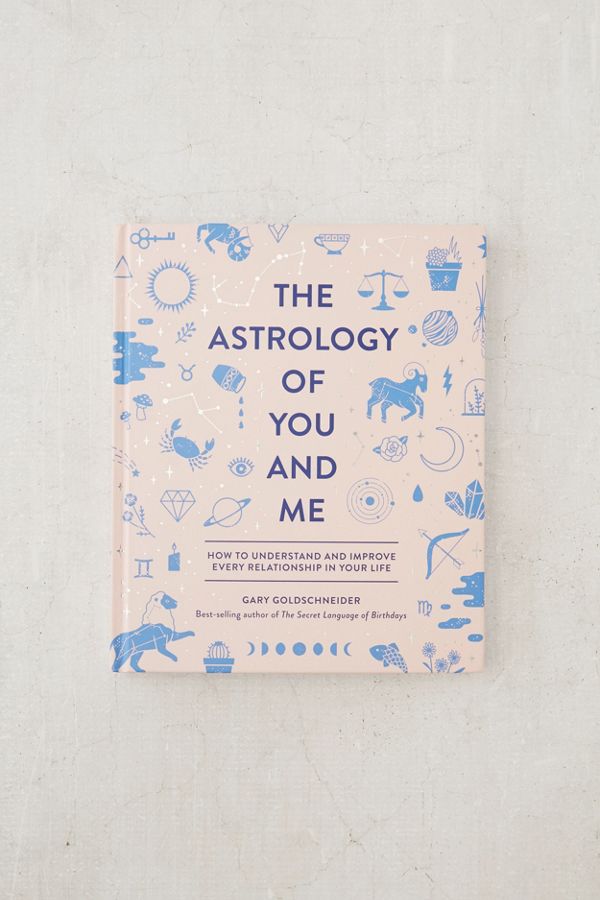 The Astrology of You and Me is a great book with a calming blue and white color scheme, detailed drawings, and of course, some great advice on how to improve every relationship in your life. Whether it's your work, personal, or love life that you want to focus on, this book has advice for you!
If your best friend loves reading her daily horoscope, this book will take it to the next level.
26. Self Care Guided Journal
This self care guided journal is a must for any friend who wants to prioritize themselves this year. (And let's be honest, we all need to do that!)
If your friend is starting a new self-care routine, while staying true to their type-A schedule, this journal is a great gift. It will help them learn to put themselves first, while also offering tons of exercises to relax, unwind, and feel amazing!
27. Yoga Dice
These Yoga Dice are a steal at just over $15. These dice include a different yoga position on each side. If your friend is trying to unplug from technology and focus on mindfulness, these dice are a fun option! They're also way less expensive than a yoga studio membership.
28. Mochi Ice Cream Kit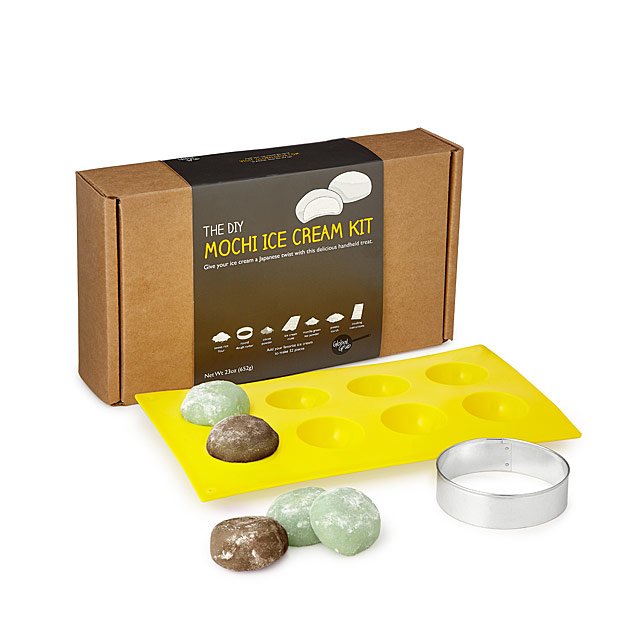 This DIY Mochi Ice Cream Kit is perfect for your friend who is always spending too much on ice cream mochi.
Pro tip: many of your typical Western grocery stores overcharge for ice cream mochi. Try going to H-Mart or another Asian grocery store if you have one in your area. If you don't have that option, Trader Joe's also offers ice cream mochi at a more reasonable price.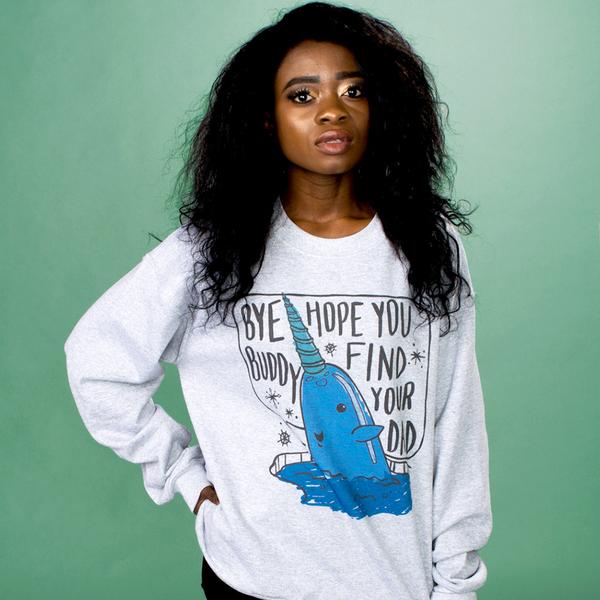 Everyone loves an iconic movie moment, and the narwhal from Elf will never get old. This Bye Buddy Sweatshirt is cute, funny, and perfect to snuggle up in on a chilly winter day.
What do you think of our best friend gifts list?
What gifts do you plan to get your bestie this year? What did we miss that isn't on the list?
Tell us about your holiday gift ideas for your best friend in the comments box below!