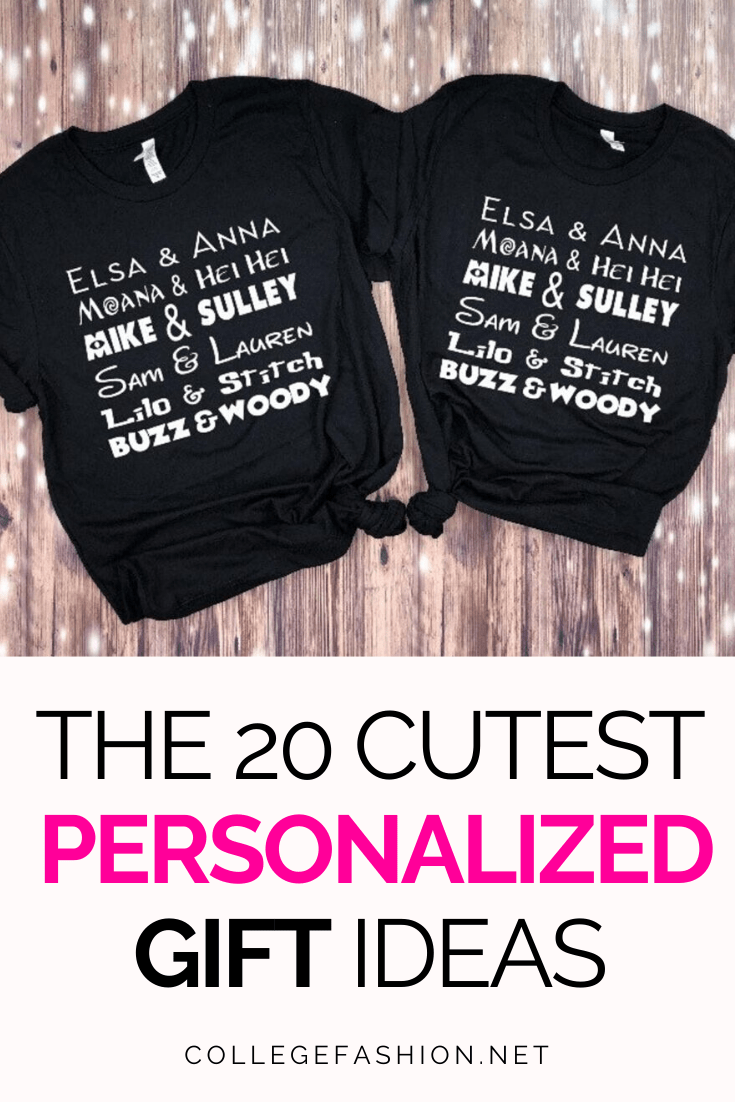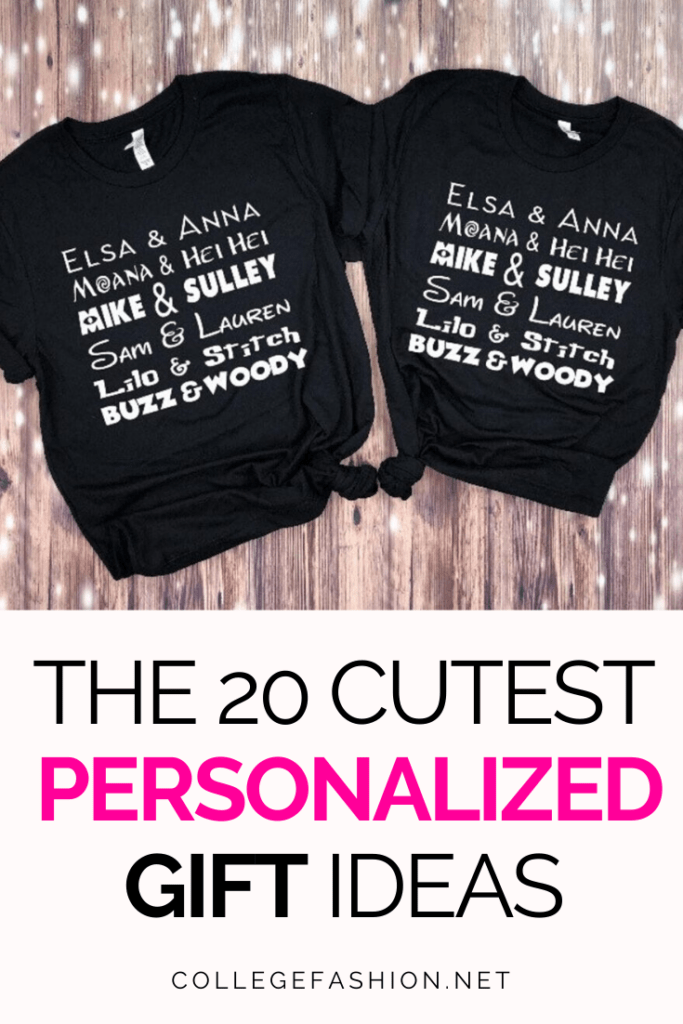 If you want to really wow everyone on your list this year, a personalized gift is the way to go! It really reflects the giftee and shows how well you know them — it doesn't get more thoughtful than that. Below, I'm sharing some of my favorite personalized gift ideas to really reflect the person you're gifting.
Check out these best friend gifts — DIY and non — and you're sure to impress your bestie (or anyone in your life, really).
Personalized Gift Ideas: Jewelry
1. DIY: Friendship Bracelets
I love friendship bracelets for cute little stocking stuffers or easy gifts for friends! They're so cute and fun to make.
Above, I picked one of the easiest friendship bracelet tutorials I could find — they can get a bit complicated at times. The square knot, however, is pretty simple once you figure it out.
This is an especially good present because friendship bracelets are so on-trend right now.
(If you'd rather buy than DIY, check out our list of the 17 cutest friendship bracelets in stores RN.)
2. DIY: Morse Code Necklace
I made this necklace one year as a present for my mom and my best friend. I had an inside joke for my friend's necklace and "I love you" for my mom's. They both really liked it, though I did have to explain what it said since neither was well versed in morse code.
You'll need an idea of morse code before you get started, and the image below is your guide. You can download the image here if you want to print it out.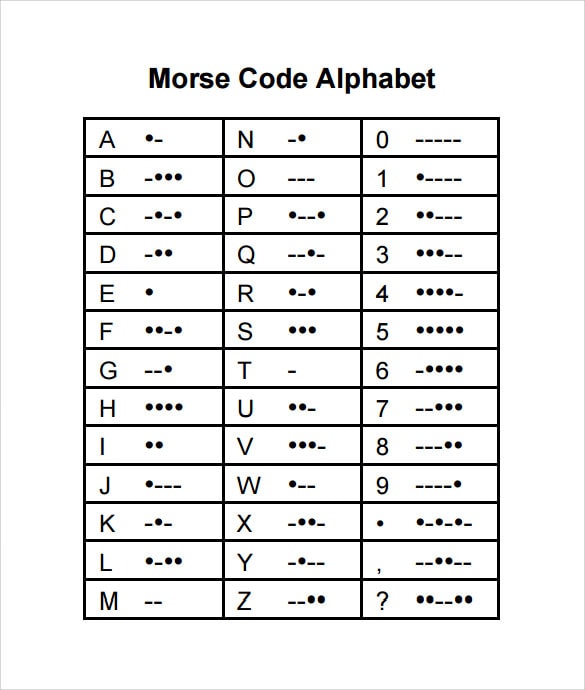 3. Buy: Friendship necklace
There are a lot of friendship necklace options out there. I really like this one, though, because it's subtle and goes with everything.
Most of the necklaces through DianPearl on Amazon are understated but really cute. I highly recommend looking through their selection if you're in the market for one of these.
Personalized Gift Ideas: Clothing
4. DIY: Jean jacket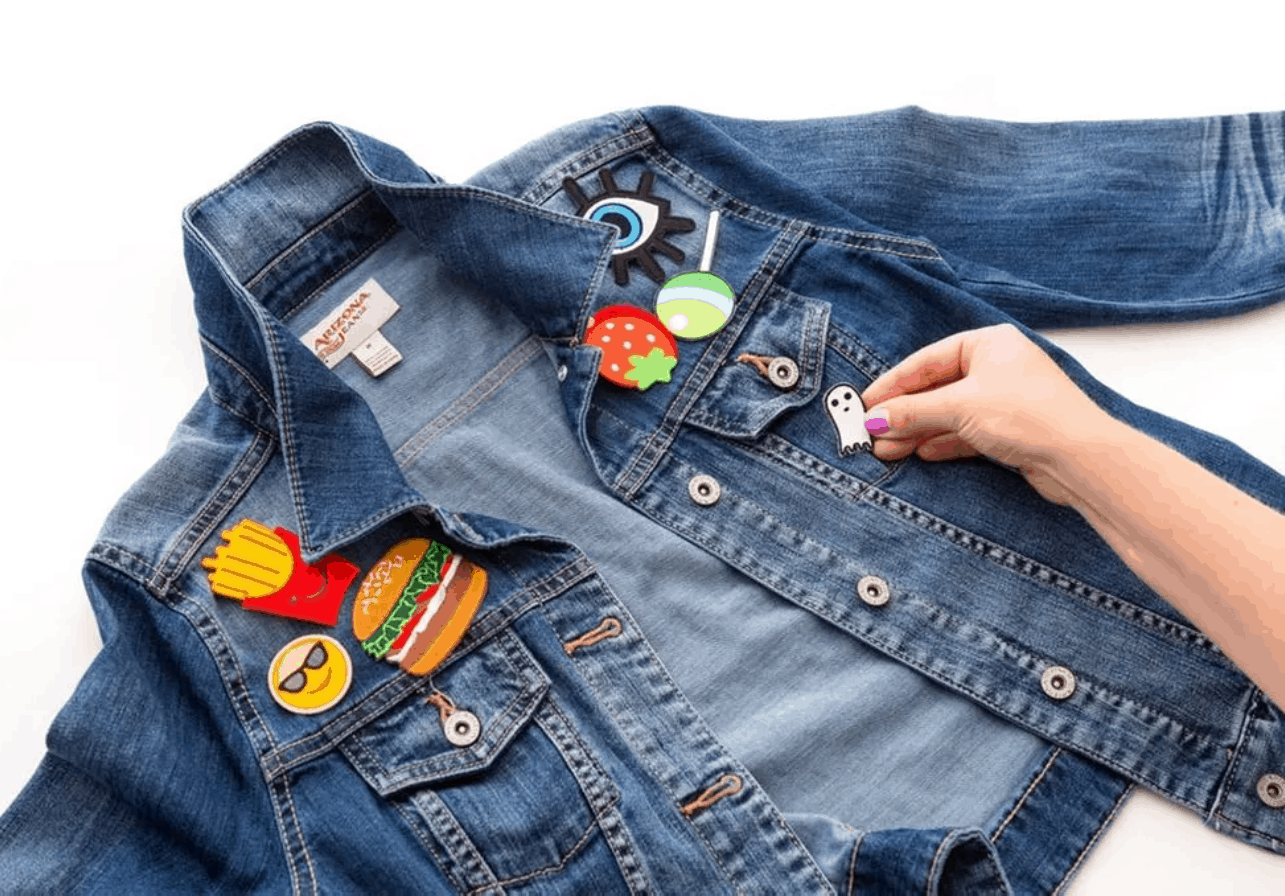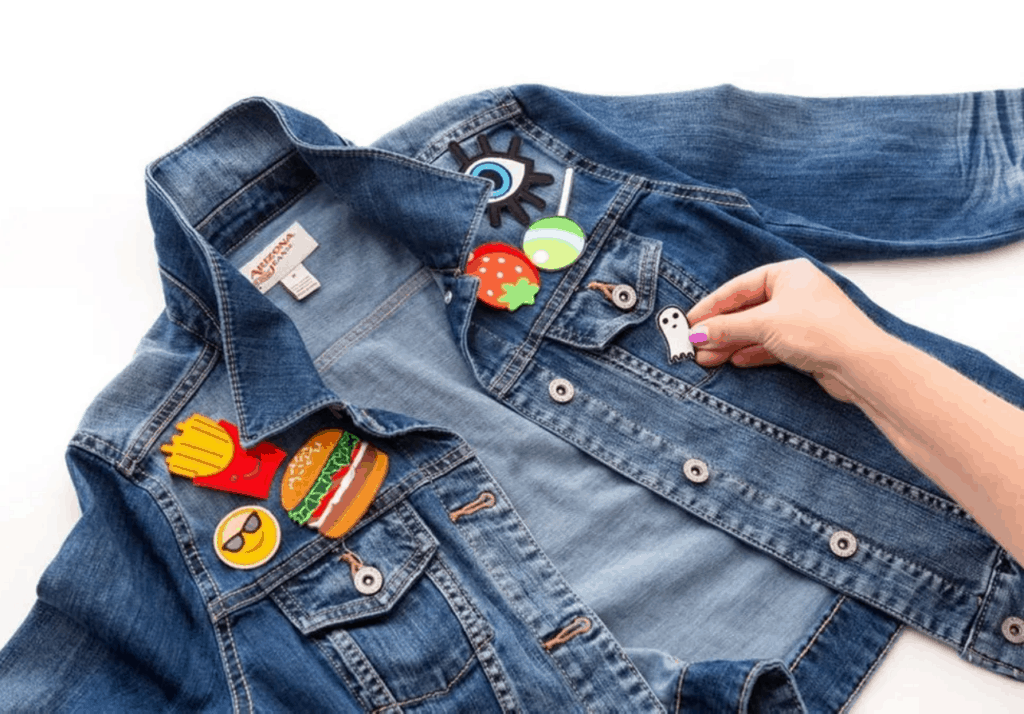 I love jean jackets, and it's not just because they're a wardrobe staple. They're also like a blank canvas that you can use to add a little bit of personality to any outfit. Painting, patches, buttons, embroidery — if you name it, you can probably add it to a jean jacket. Bonus points if you make matching jackets for your friends.
Brit + Co has a number of ways to customize one of these. The one above used iron-on patches. They also have a tutorial for updating your old denim with scrap fabric.
If you're looking for more ideas, here's a list of ways to personalize your jean jacket.
5. DIY: Upcycled purse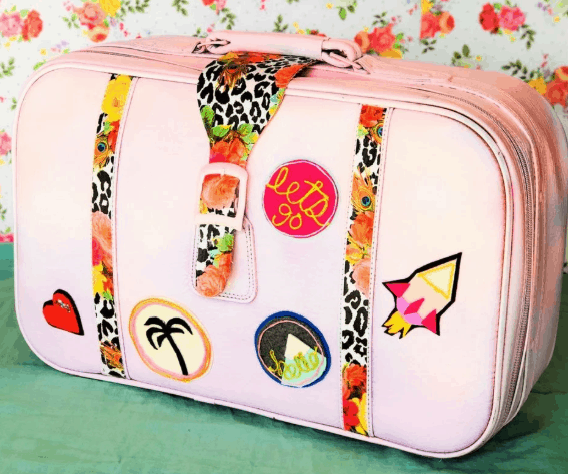 I'm sure we all have an old purse or two lying around that could use an upgrade. What better way to give it a new life than customizing it for your bestie and turning it into something she'll love? If you don't have old purses you could always get one for cheap at a thrift store.
Here's a list of a number of ways to upcycle an old purse into something new.
Technically the tutorial above is for personalizing a suitcase, but I think you could use it for a purse too. It also looks really cute.
6. DIY or Buy: Ugly Christmas Sweater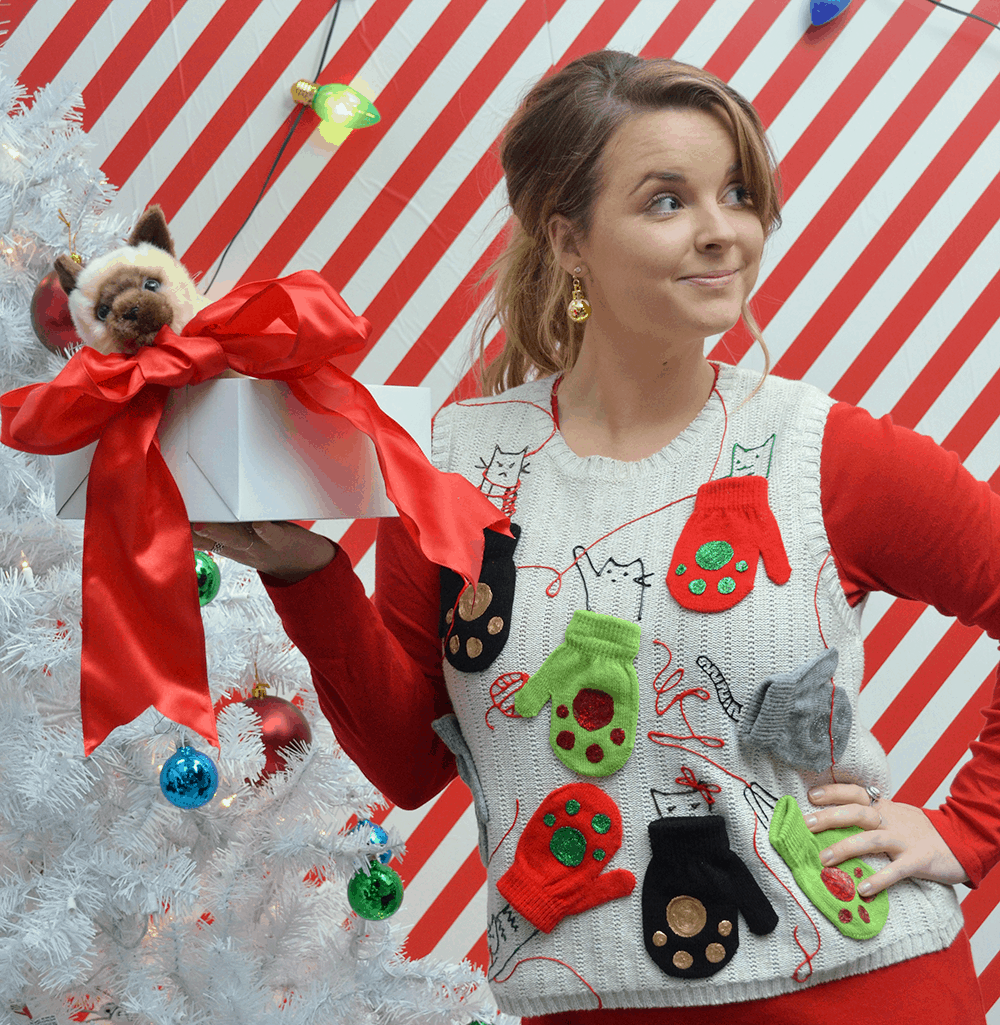 I am a big fan of ugly Christmas sweaters. They're a lot of fun to wear and make.
I've actually made my own ugly sweaters for the last three Christmases. The one above is perfect for beginners because it's pretty easy to make. The hardest part is probably gathering all the materials. (It's also so cute; I love the cats.)
This would be a good gift if you know your friend is going to an ugly Christmas sweater party, or if they like weird presents. It'd be even better if you made a set of matching ones.
7. Buy: Best Friend Shirts
These are so cute — one of the cutest personalized gift ideas ever, in my opinion. You can select the size and color options per set, and there are a lot of options.
There are a lot of shirts like this on Etsy; I just love this particular one. That said, since there are so many choices and options, you're sure to find one that best captures your friendship.
Personalized Gifts: Decor
8. DIY: Photo collage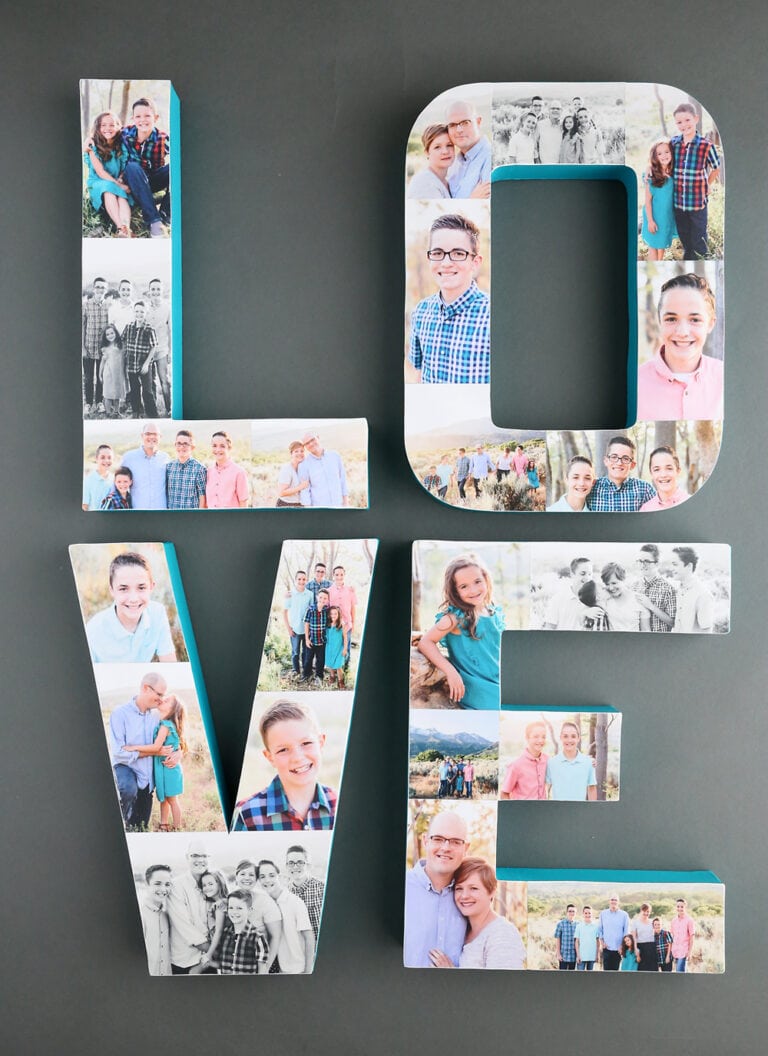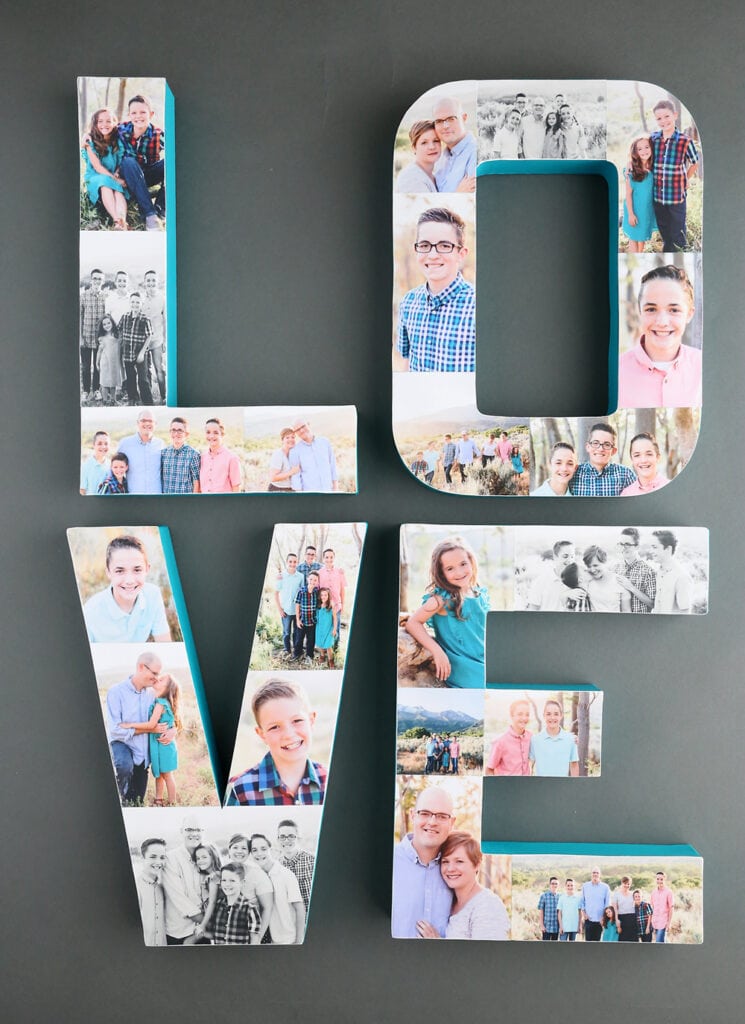 There are a lot of ways to put together a photo collage, and I love them as gift ideas because people never seem to print their photos anymore!
I think this one is a really good idea because you can do it in the initials of your friend, the word "friend," "BFF," or a number of other options.
It'd also be really nice to have a keepsake of all of the pictures the two of you have together.
9. DIY: Pillows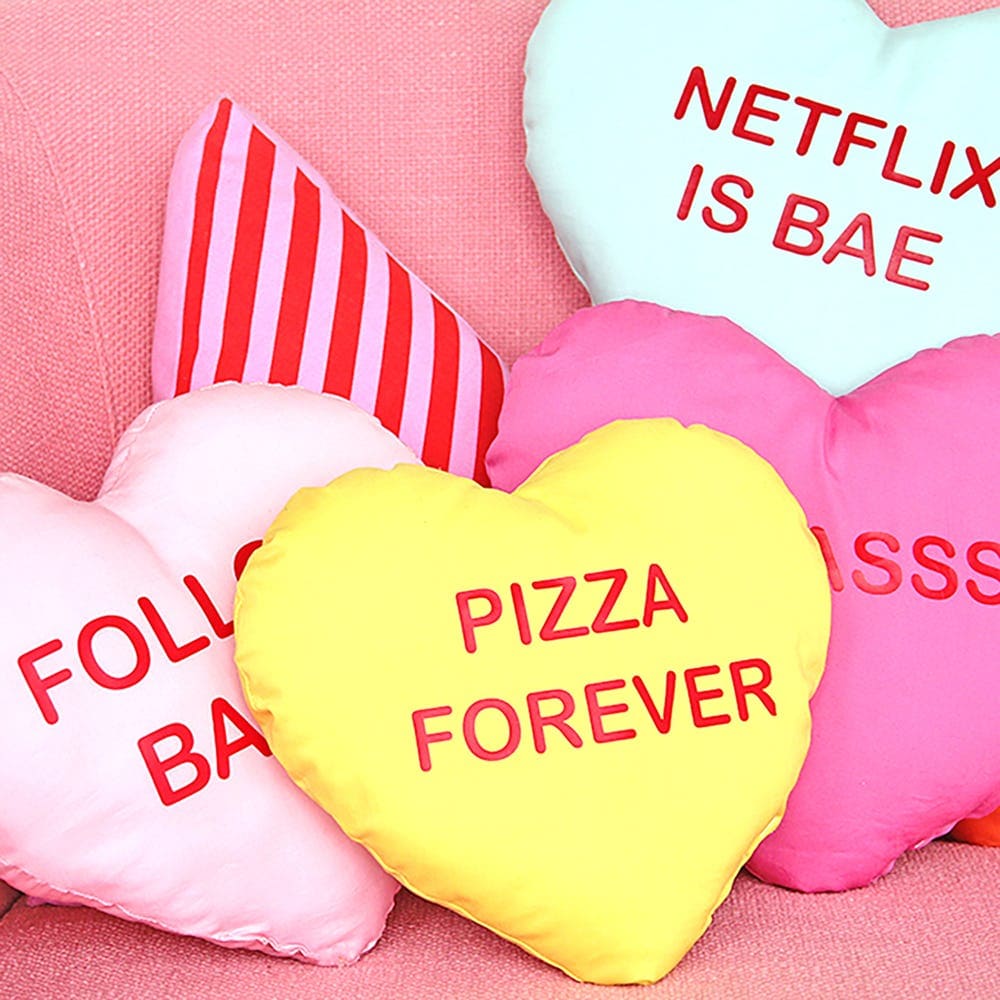 Pillows are the best, and honestly make one of the best presents if you have no clue what to get someone. I put together a list of DIY pillows this summer if you're looking for some inspiration.
The ones pictured above, linked in my DIY pillows post, would be really good if you used an inside joke or one of your friend's favorite quotes.
10. DIY or Buy: T-shirt quilt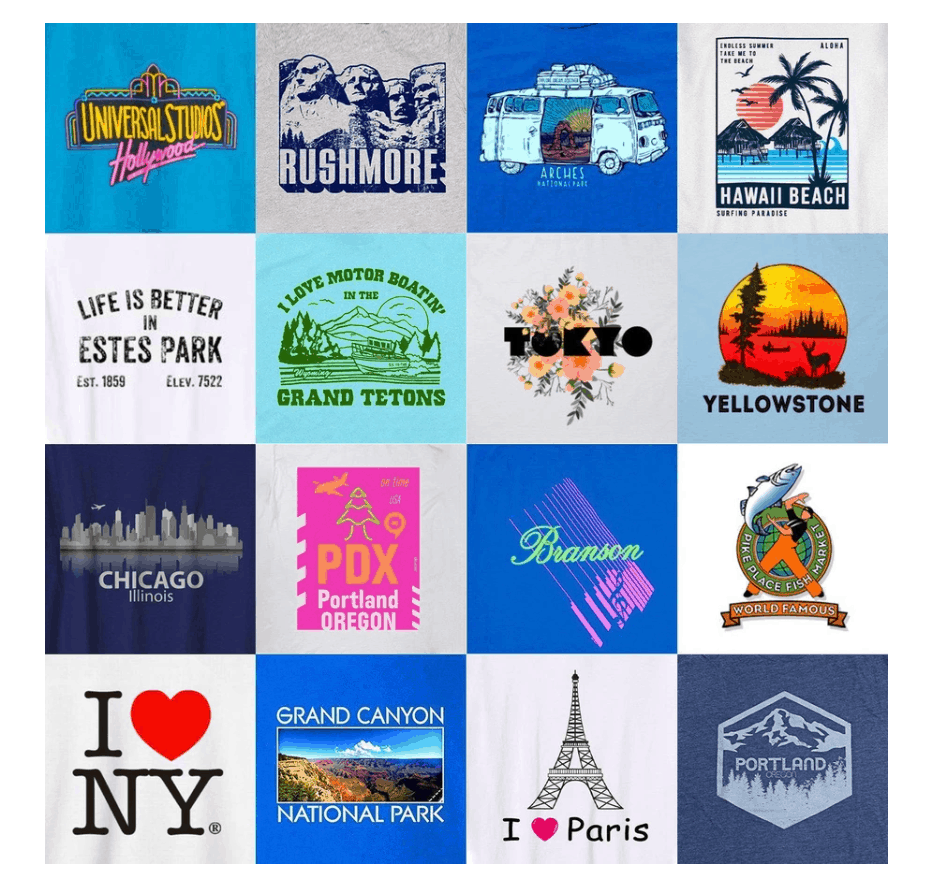 These are a little on the expensive side, but it is a really personalized present. Basically, you select the shirts, send them to this service, and they send you a personalized t-shirt quilt.
The best part about a gift like this is that it can last a long time. It would also be a good way to remind someone of a trip they may have taken or of their home if they live far away.
This could also be DIYed if you have the time — here's a good tutorial on making your own t-shirt quilt.
Customized Gift Ideas: Phone Accessories
11. Buy: Popsocket
Yes, that is a baby Yoda Popsocket. (Also, if you haven't watched The Mandalorian I highly recommend it!)
A Popsocket is inexpensive and useful. It would be a good gift for your friend who is always on their phone, or always dropping things. Plus, it's completely personalized — you can pick from a variety of designs on their site or add your own images.
12. DIY or Buy: Phone Case
This is another good gift for your friend that can't separate from their phone.
To complete the tutorial above, just grab a cheap, clear phone case off of Amazon and you're good to start designing!
For a more unique design you don't have to make yourself, you could try sites that feature work by independent artists like Society 6.
13. DIY: Phone Stand
I'm surprised it's taken me this long to figure out how useful something like this would be as a present.
If you have a friend that watches videos on their phone a lot but doesn't have anything to keep it propped up with, this would be a good idea. It's cute, practical, and easy to make; all components that lead to a great gift.
Personalized Gift Ideas: Stationary
14. DIY: Pencil holder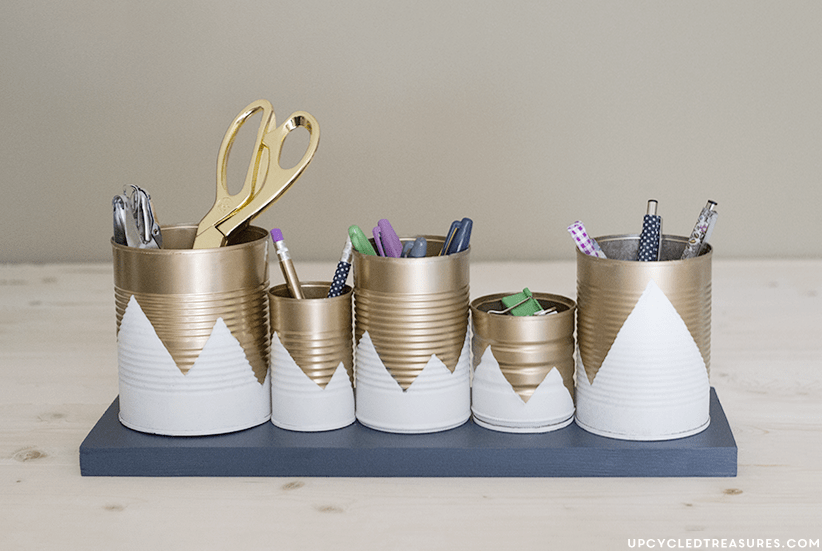 There are so many ways you can put together a pencil holder. The one above is made from spray-painted tin cans and some scrap wood.
I really like the modern look it has. You could spray paint it however you want, though, if you wanted to further customize it.
This would be good for your friend that has a lot of school supplies and never seems to know where to put them.
15. DIY or Buy: Notebook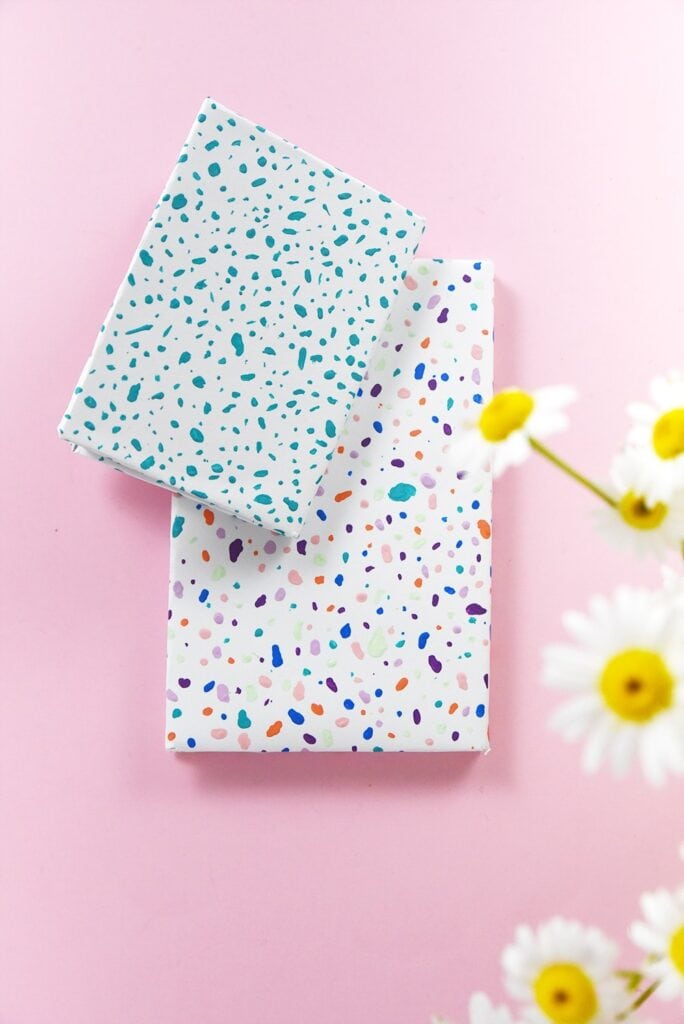 Everyone needs/uses notebooks. I put together a list of DIY notebooks earlier this year. Most of the projects are pretty simple and can be customized for your bestie, so be sure to check out my list for the writers in your life!
16. DIY or Buy: Pencil case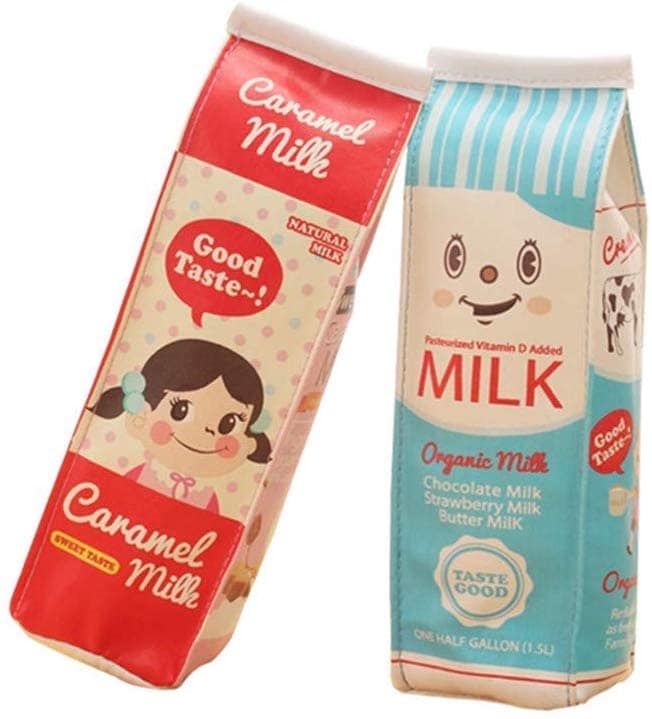 There are tons of interesting pencil cases online. I like these ones because they're toeing the line between strange and adorable.
Funny live on Amazon has a lot of interesting and niche pencil cases and bags if you were looking for something more unique.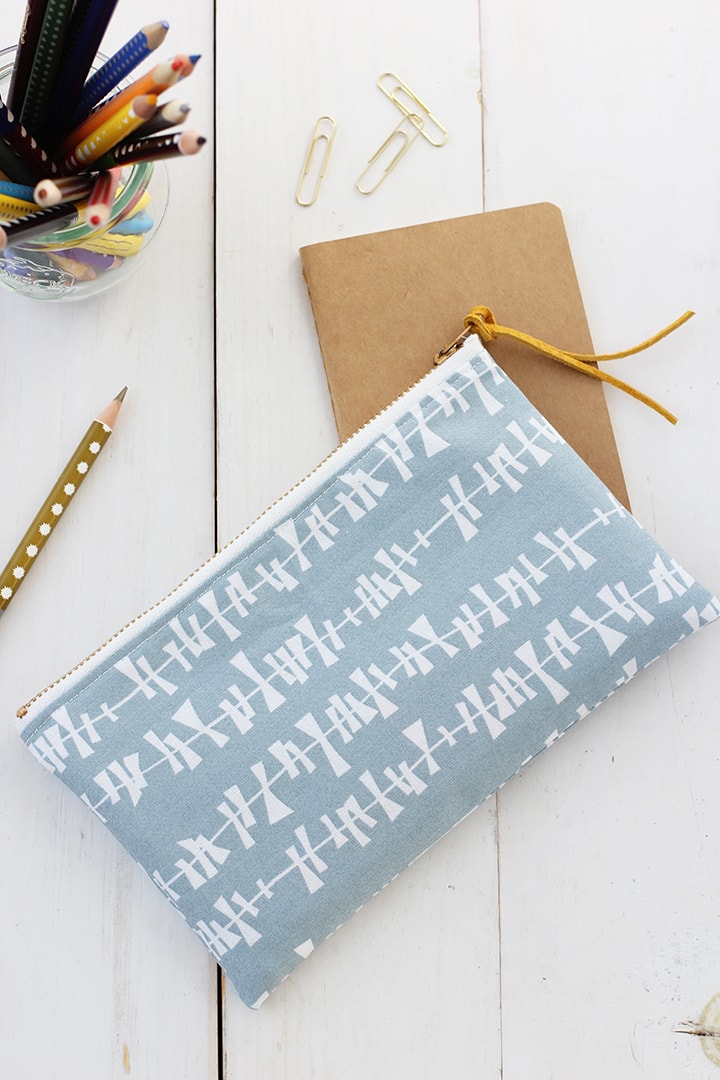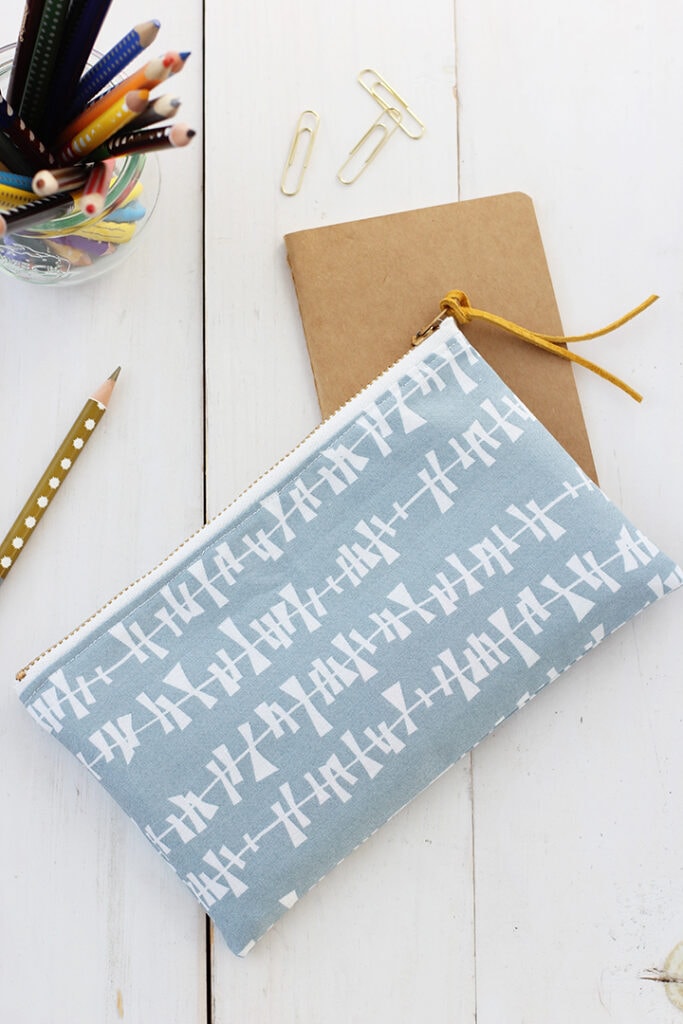 You could totally DIY this one, too: There are a lot of ways to make pencil cases. The one above is one of the easiest tutorials I found.
If you wanted something different, though, here's a list of 11 other DIY pencil cases.
17. DIY: Personalized stationery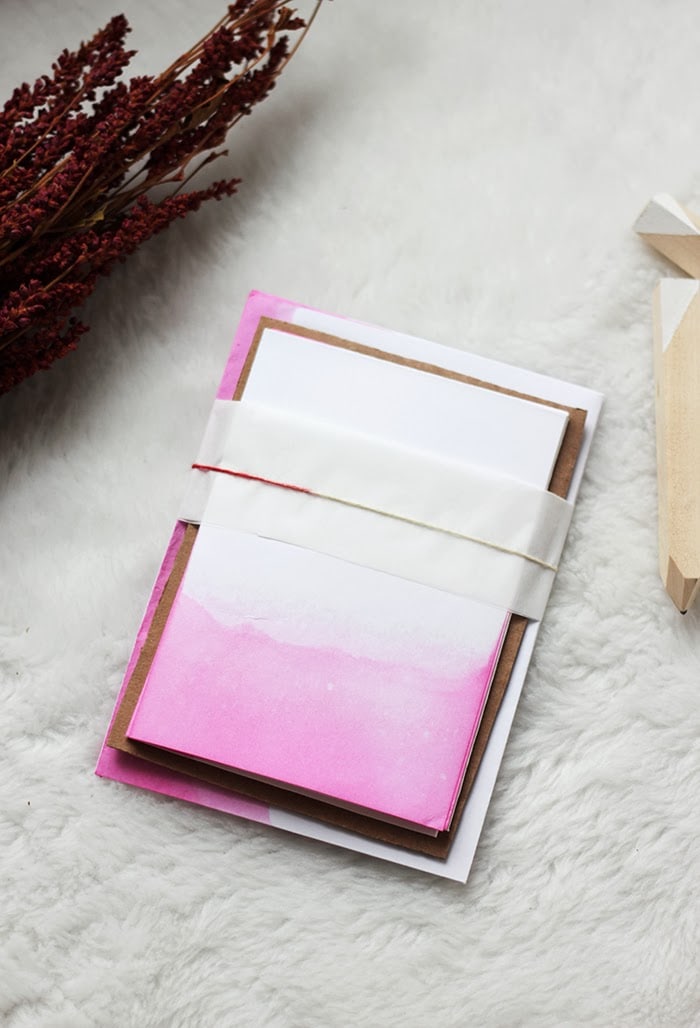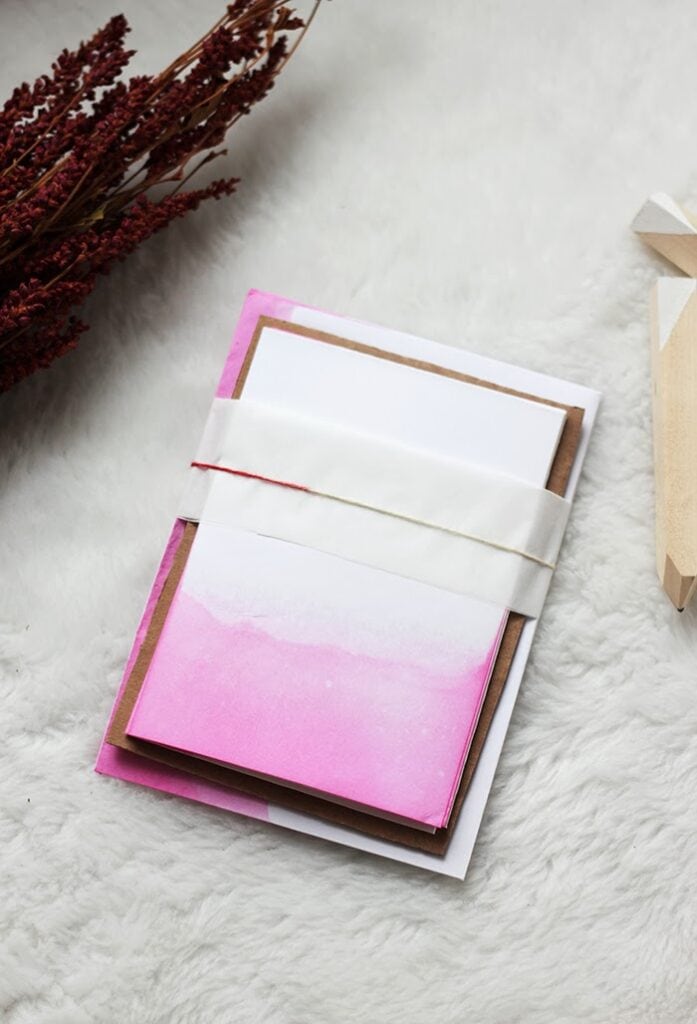 I did this DIY for my grandma a while ago and she really liked it! Stationary like this is so old school and would be great for anyone polite in your life who never forgets to send her thank you notes.
If you're looking for more stationary ideas here's a list of 17 ideas from Buzzfeed.
Personalized Gift Ideas: Personal
18. DIY: Open when… letters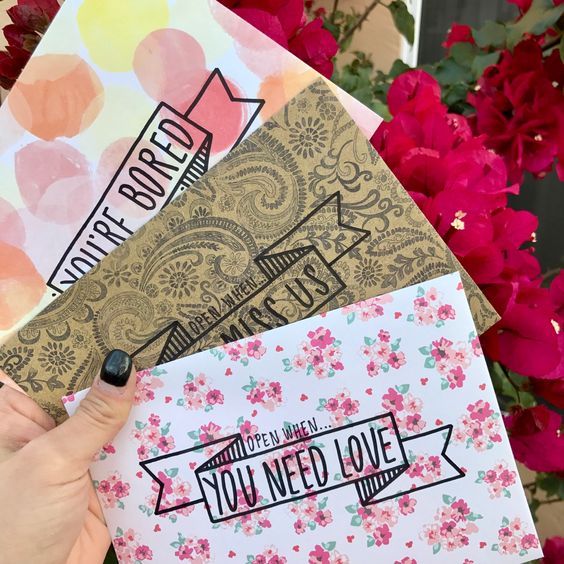 I was going to do an "open when" letter for my sister once, and now I really wish I had! It's such a cute idea and is the definition of a personalized gift idea.
This would be a really good gift for your friend that may live far away or one you don't see that often. It's also just creative and a cheap idea that will mean a lot to your recipient.
Need some ideas? Here's a list of everything you can add to the letters from Lanham Creations.
19. DIY: 365 notes Jar
This is really sweet. I would definitely cry if anyone did this for me. I know that most people do this for their S.O., but you could customize it for your bestie. The more personal the notes, the better.
20. DIY or Buy: Inside jokes book
I made one of these for my best friend as a birthday present a while ago and she loved it. I did it again for my S.O. as an anniversary present this year. We looked through it together and laughed a lot.
There are a few ways you can do this. The first time I just wrote everything in a little notebook. The second time I typed everything up and added it to a binder, that way we can add to it as many times as we want.
This is a really fun way to remind your friend of all the things you both find funny or memories you might have forgotten.
I want to hear from you!
What are you getting your best friend for Christmas? What was the best gift you've received? What would you be most excited to give someone from this list?