This post may contain affiliate links, which means we may receive a commission if you purchase through our links. Please
read our full disclosure here
.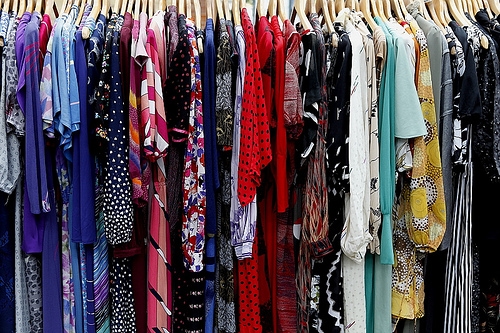 If you're considered plus-size by society's standards – that is, if you're a size 14 or above – chances are you've had trouble finding cute, fashionable pieces to add to your wardrobe at a decent price. But, rest assured that you're not alone.
Many stores simply don't make clothes for women above a size 12 or 14 and if they do, said clothes are unfortunately not nearly as cute as the ones for smaller sizes. In my eyes, that's just not fair! Luckily, I've been able to find a handful of stores that seem to believe that style is style whether you're a size 2 or 22.
Below is a list of my top ten favorite stores that I know I can count on for trendy plus-size fashion:
10. Lane Bryant / Avenue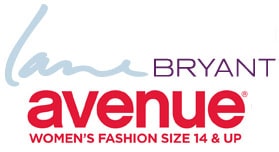 While Lane Bryant and Avenue are both solely for plus-size women, I've found that their clothes speak to a much older crowd and items are usually a lot more expensive than what I'm looking to spend.
That said, both stores are great in terms of quality (and they should be, given the price tag!), but, because of this, I prefer to stick to the basics here: think tanks, leggings, and tights.
9. Ross / TJ Maxx / Marshalls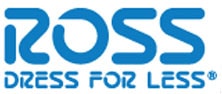 Let me just say that I typically avoid stores like Ross, TJ Maxx, and Marshalls, if only for the fact that they're always super crowded and the store itself always seems to be a huge mess. However, I've recently discovered that there are actually quite a few hidden gems to be found within!
I'm not saying that their entire plus size section is great, because it's not and you will find yourself going home empty-handed sometimes. But, if you have time and patience to spare, you might find your new favorite shirt at a bargain price.
8. Torrid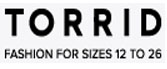 While I'm not a fan of all of Torrid's clothes, they do have some really nice pieces and at a decent price.
I usually go to Torrid when I'm looking for a specific piece and can't seem to find it anywhere – they almost always come through! For me, it's usually hit or miss; I either love or hate everything they have in stock, but it's still worth taking a look if you're in need of new pieces to add to your closet.
7. Macy's

My all-time favorite department store when it comes to plus-size fashion is Macy's.
Although their prices can be a tad steep sometimes, their sale section is almost always filled with affordable pieces – especially the American Rag collection – so keep your eyes peeled for that!
6. Modcloth

Modcloth, one of our favorite sites here at CF, is great for vintage and retro-inspired pieces. In fact, I haven't been able to find another store for plus-size women with similar pieces!
While some of their clothes are a bit outside my price range, if you search through the website, you'll find that some great pieces that aren't that expensive, especially in the Sale section. The only bad part is that you have to pay for shipping, but if you join the Modcloth Community and spend more than $50, shipping is free.
5. H&M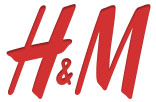 It's no secret that H&M is both stylish and affordable, and their plus size line, H&M+, is no exception. Depending on your size, you might be able to get away with one of the larger sizes from their regular line, but I much prefer their exclusive plus-size line.
H&M ranks in at number five only because not all of their stores carry the H&M+ line and it's been really hard to find a location that carries it in my area. Also, their online store locator does not specify whether they carry H&M+ or not so I suggest calling ahead to verify before making the trip.
4. Old Navy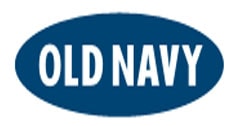 When it comes to basics, cardigans, and jeans, Old Navy is one of my all-time favorite stores.
Their prices are definitely manageable on a college budget and while their clothes are not always runway lookalikes, they're perfect for going to class or even for an internship when you dress up the outfit with accessories!
3. Simply Be

Yes, I'm aware that Simply Be is a Britain-based company, but one of my favorite things about the store is their flat shipping rate of $8.95 US – that's unheard of!
While some of their newer pieces are a little expensive, their sale section is to die for and is actually pretty manageable in terms of price – especially when compared to their regular prices.
Since the items ship from overseas, the order does take a slightly longer time to arrive, but the pieces are well worth the wait.
2. ASOS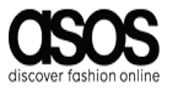 ASOS is another UK fashion retailer (and another one of our favorites here at CF) and their clothes remind me a lot of H&M. The best part about ASOS is that their standard US shipping and returns are free! Their plus size line, Curve and Inspire, is simply amazing.
In terms of pricing, ASOS can go either way: they have some really great deals sometimes, but their prices can also be sky-high, so keep an eye out for coupon codes and be sure to take advantage of their 10% off student discount.
1. Forever 21

Coming in at number one is – surprise, surprise – none other than Forever 21!
It's no secret that Forever 21 is one of the most popular stores around, and their plus size line, Forever 21+, is heaven on earth. As usual, the quality of fabric is hit or miss, but the prices are always decent and, well, you get what you pay for.
Forever 21+ knocks everyone else out of the water and will continue to do so because of how accessible it is to the general public in terms of pricing, style, and availability. Also, unlike H&M, Forever 21's store locator lets you choose the plus size line to see which stores carry it, so take advantage.
Thoughts?
Do you love or hate the stores mentioned above? What are your favorite stores for plus-size fashion? Would you like to see more plus-size related fashion posts? Leave a comment below and let us know what you think!