This post will show you a ton of casual outfits for women, with tips on how to dress for a casual dress code.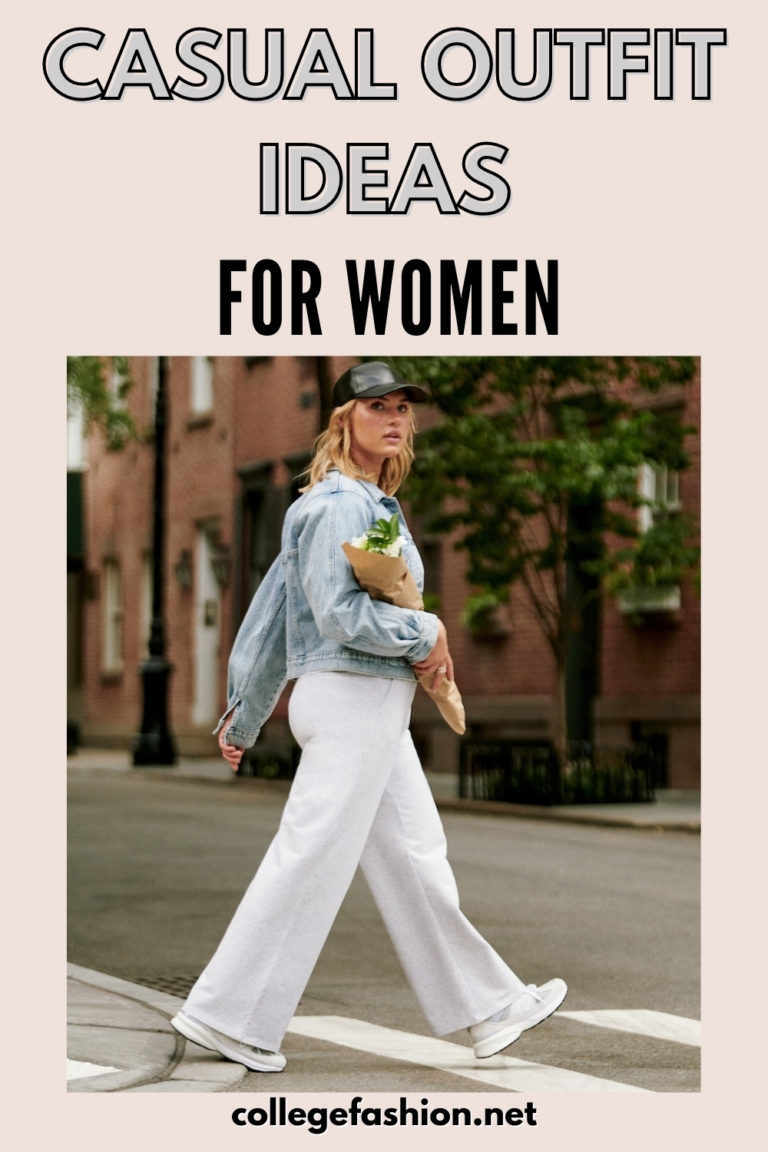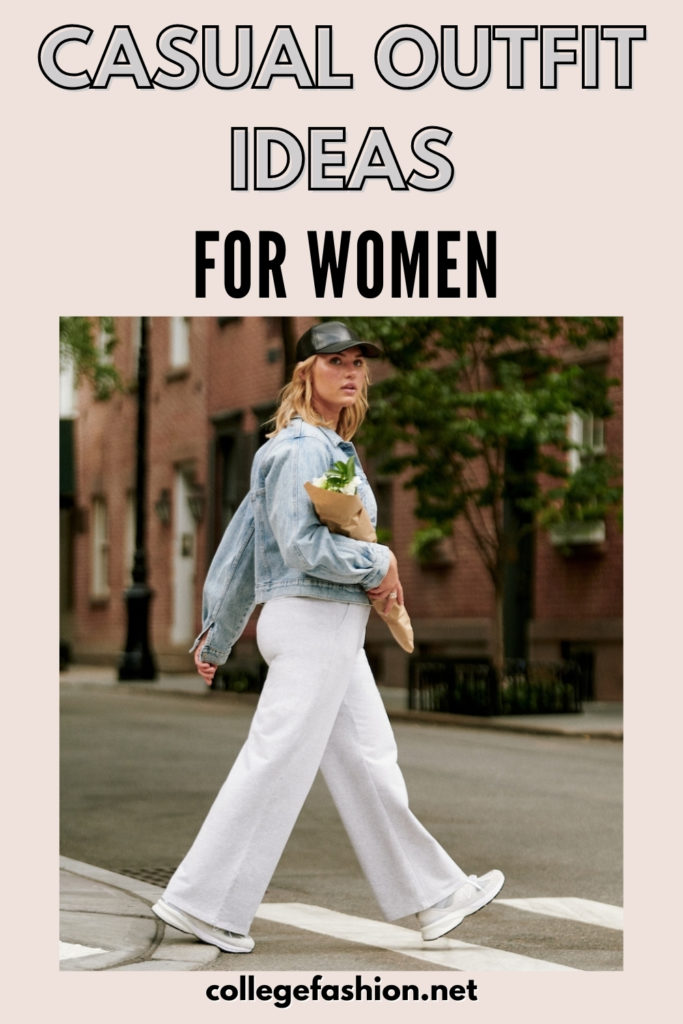 Dressing up is fun, but sometimes, you just want (or need) to keep it casual. That's why we've created the ultimate guide to casual outfits for women, with timeless outfit ideas using clothing items you probably already have in your wardrobe!
Just because a dress code is "casual" doesn't mean you can't still look fashionable and put-together. There are still plenty of ways to show off your style while maintaining a laid-back, effortless vibe.
Related reading: 10 Comfortable College Outfits Inspired by Your Day
Tips for Dressing Casually
While a casual dress code can mean many different things, here are a few tips to keep in mind when putting together a casual outfit:
Opt for flat or low-heeled shoes as opposed to high heels, since heels tend to make your outfits look dressy.
Consider wearing more understated jewelry, rather than large, flashy or sparkly pieces.
Keep accessories minimal – too many accessories can make even the simplest outfit appear over-the-top at times.
Comfort over trends. The beauty of casual dressing is that you can often wear comfortable clothing that you feel relaxed in. Save the trendy, elaborate (and sometimes, uncomfortable) clothing for another time.
How to Wear Casual Outfits
The truth is, there are so many ways to dress "casually." And while certain clothing pieces like low-rise jeans or a basic t-shirt may seem like no-brainers, you may be surprised to know that you can style just about anything in a casual way, even skirts and dresses.
Read on for our favorite ways to style casual outfits, with looks for just about every occasion!
Related reading: Casual College Outfits: 10 Laid-Back Looks Perfect for Campus
Casual Outfit with Jeans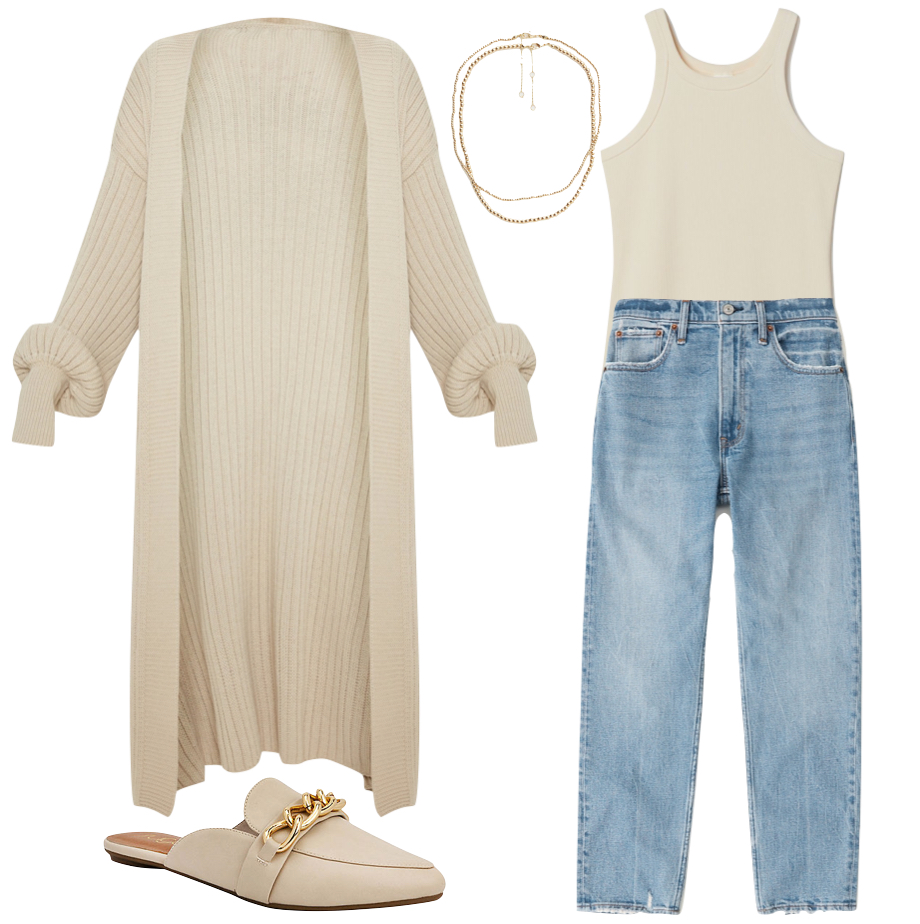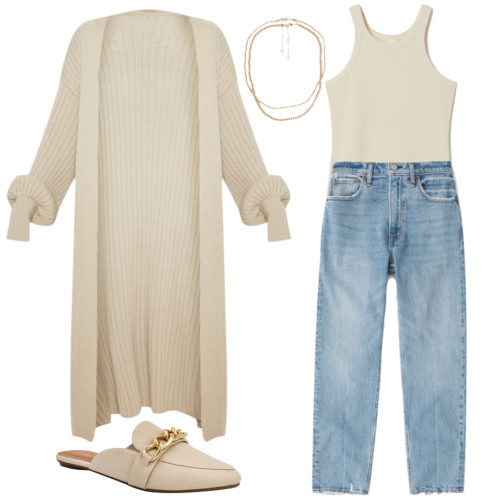 Products: Cardigan Sweater, Tank Top, Jeans, Necklace Set, Mules
When I think of a "casual outfit," jeans are the first clothing item that comes to mind. They are the ultimate foundation to countless casual looks, and the styling possibilities are truly endless.
For a casual-meets-chic look, try wearing a simple tank top tucked into some high-rise mom jeans and paired with a long cardigan sweater in a similar color as your tank. (Here, I've opted for neutrals, but any color scheme goes.)
A shorter cardigan would work as well, but a longline cardigan feels elevated and is extra cozy since you can really wrap yourself up in it!
Flat mules are a great casual footwear option since they look polished, but are super easy to slip on and off. This pair matches the outfit's color palette, and feature a cute gold chainlink detail.
Since this is a casual outfit, I'd suggest keeping jewelry minimal; this gold ball layered necklace set adds just the right amount of shine without going overboard.
Casual Outfit with a T-Shirt
Like jeans, t-shirts are a go-to clothing option when styling a casual outfit.
And though "jeans and a t-shirt" is one of the most casual, classic combinations of all time, you can still mix up your casual vibe with an alternative option, like cargo pants.
Cargo and utility-style pants are on-trend this season, and look best when worn with a t-shirt.
You can choose either a cropped t-shirt (like above), or go for an oversized, graphic print t-shirt – both options are going to give you a cool, laid-back look.
Complete this look with some high-top sneakers for a chill vibe.
Casual Outfit with a Skirt
Yes, skirts can be casual, too!
The key for your skirt to look laid-back is opting for flat footwear. Heels will dress up a skirt, while sneakers, flat sandals, or boots will keep it looking casual.
Try wearing some lace-up combat boots with a plaid mini skirt and an oversized sweater for a casual skirt outfit.
This rib knit sweater features dropped shoulders which add to its oversized look and help to balance out the short, fitted skirt.
Casual Outfit with a Dress
The secret to making a dress look casual? A denim jacket.
Throw a denim jacket over almost any type of dress, and it will immediately look less "dressy" and more casual. Bonus points for a jean jacket with an oversized fit.
Shoes also play a big role in keeping dresses looking casual. Like skirts, dresses are going to look more laid-back when worn with shoes that are flat or have a low heel. Ankle booties with a short heel are an excellent option, like this western-inspired pair (with a 1.5″ heel) which are in style this season.
I adore this white ruffled mini dress, but you can recreate this look with just about any other dress, including printed dresses, midi dresses, and maxi dresses.
Casual Outfit with Shorts
Denim shorts are a wardrobe essential that will never go out of style, and perfect for casual dressing (though you can dress them up, too!).
While they also look fab with just a simple tank top or bodysuit, consider pairing your jean shorts with a button-down shirt. This striped button-down shirt has a flowy fit with short sleeves and a cute front-tie detail.
Bring the ensemble together with some flat brown leather espadrille slide sandals and a woven rattan shoulder bag – the round shape of this bag has a summery feel.
Casual Outfit with a Sweater
When it comes to casual outfits for women in the fall and winter seasons, it's all about sweaters. Knitwear becomes an essential, so knowing how to style your sweaters both casually and dressed-up is necessary!
This casual sweater outfit is a perfect everyday look when the weather gets a bit chillier. Wear a pair of slim-fitting straight leg jeans with the sweater of your choice; this neutral crewneck sweater features an understated print for a fashionable touch.
Round the look out with some taupe ankle booties with a flat or low heel, like this zippered pair with a stylish pointed toe.
Casual Athleisure Outfit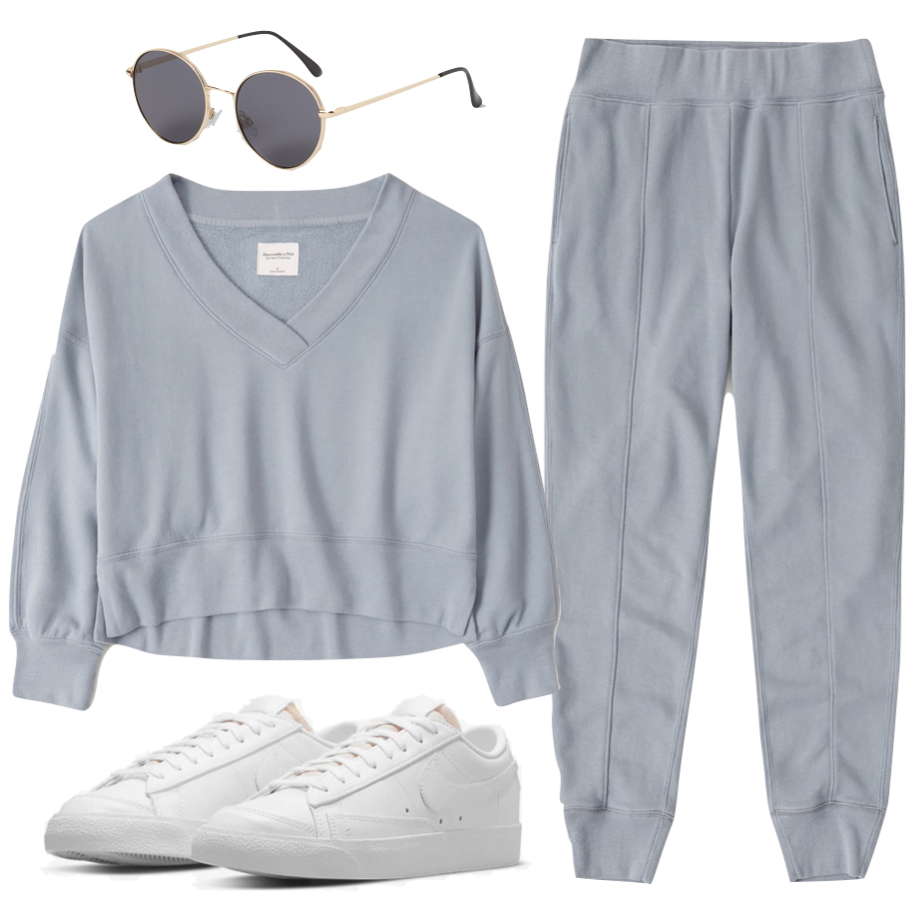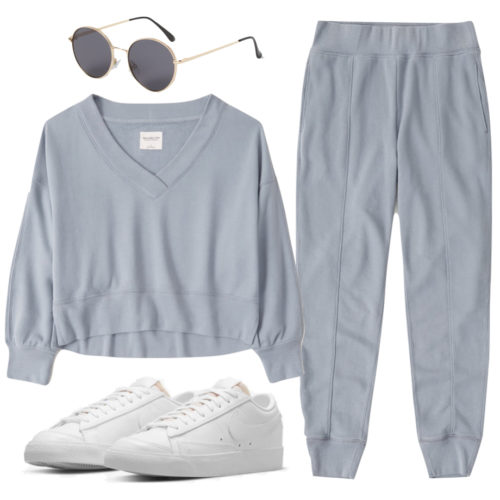 Products: Sweatshirt, Jogger Pants, Sunglasses, Sneakers
It doesn't get more casual than athleisure wear.
But just because you're dressing casually and comfortably, doesn't mean you can't still look put-together! That's why I am a big fan of matching sweat sets.
Opting for a sweatshirt and joggers (or sweatpants) that are color-coordinated instantly make you look more polished, rather than disheveled. It shows that you've put some thought into your look, while still being comfy.
Any sort of sneakers will bring the outfit together, but white low-top sneakers are especially versatile.
Throw on some sunglasses and you're ready to go!
Casual Fall Outfit
Nothing says fall like plaid does! A stylish, plaid print shacket (or shirt jacket) is a fall must-have, and makes for the perfect casual autumnal layering piece.
For a casual fall outfit, wear a plaid shacket with some black high-waisted straight leg jeans, which match the shacket's color scheme.
You can wear just about anything underneath, from a simple t-shirt to a turtleneck top. I like how a plain black long-sleeve top in a cropped length adds a bit of flair while still looking ultra laid-back.
Black Chelsea booties are a staple shoe in the fall and winter, and bring this outfit together perfectly. The lug sole on this pair gives them a rugged touch.
Casual Nighttime Outfit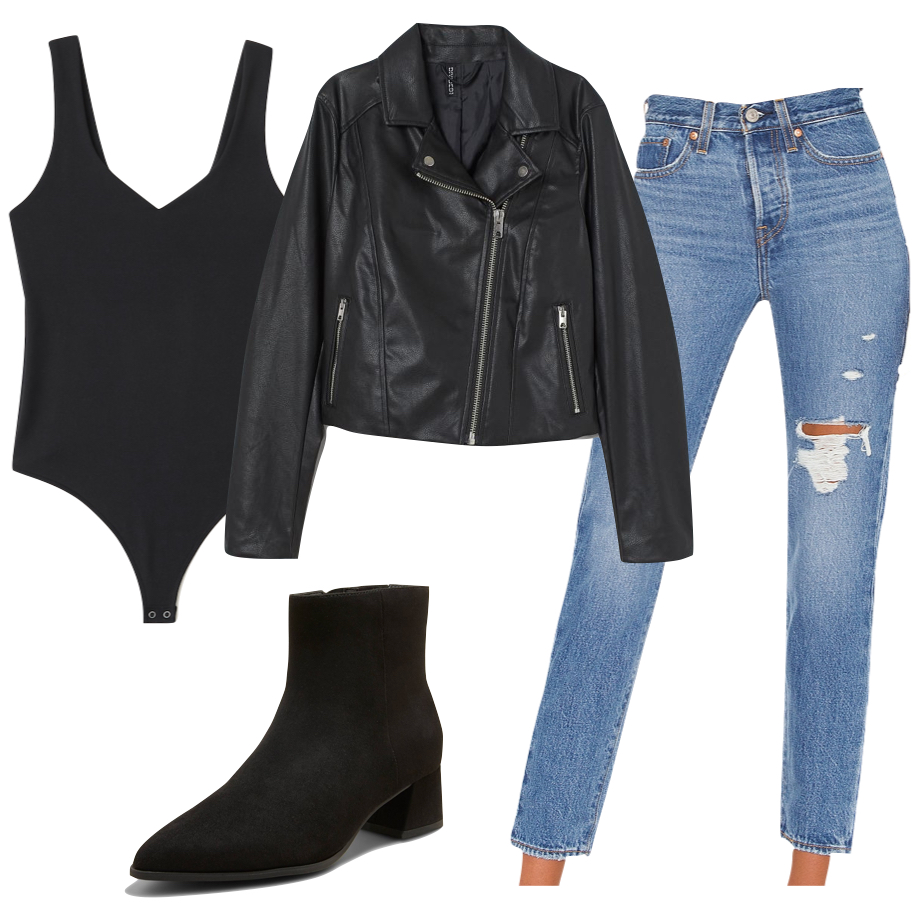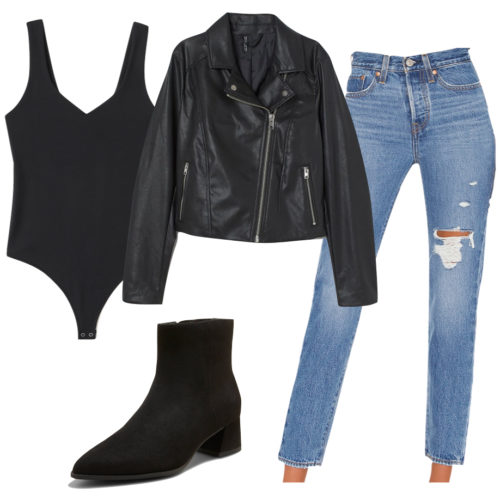 Products: Bodysuit, Jacket, Jeans, Booties
Heading out for the night but still want to look casual? This outfit combo is a classic.
You can't go wrong with a black tank-style bodysuit, pair of high-waisted jeans, a black biker jacket, and black ankle booties.
Like an LBD, a "little black bodysuit" is a must-have that can be styled many different ways. This bodysuit's seamless material and sweetheart neckline make it especially flattering.
These jeans have a bit of distressing which keep them looking laid-back, and the ankle booties feature a short block heel, making them low-profile.
The faux leather moto jacket adds to the relaxed vibe of this outfit, which would work in many different nighttime settings.
How to Wear Accessories with Casual Outfits
Just because you're dressing casually, doesn't mean you have to give up accessorizing!
Accessories like sunglasses, hats, and jewelry can compliment your casual outfits, as long as you don't overdo them.
Sunglasses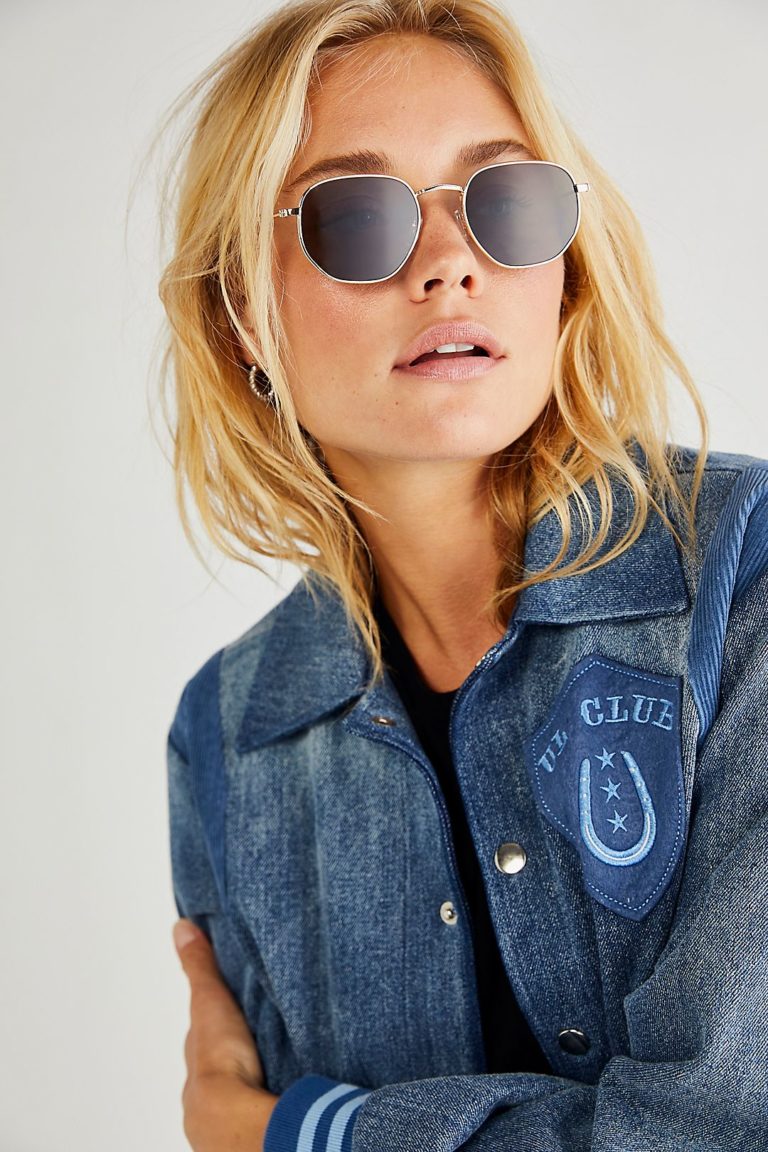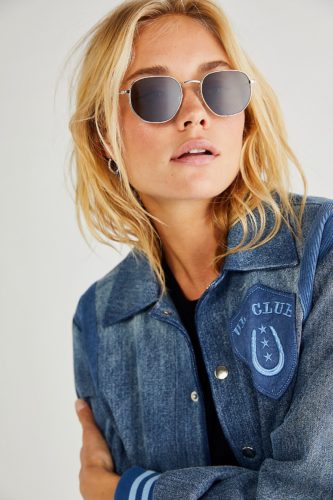 Sunglasses are obviously a practical accessory (for shielding your eyes from the sun), but let's face it: they also make you look instantly cooler. The right pair of sunnies will elevate your overall ensemble, so having a go-to pair is essential.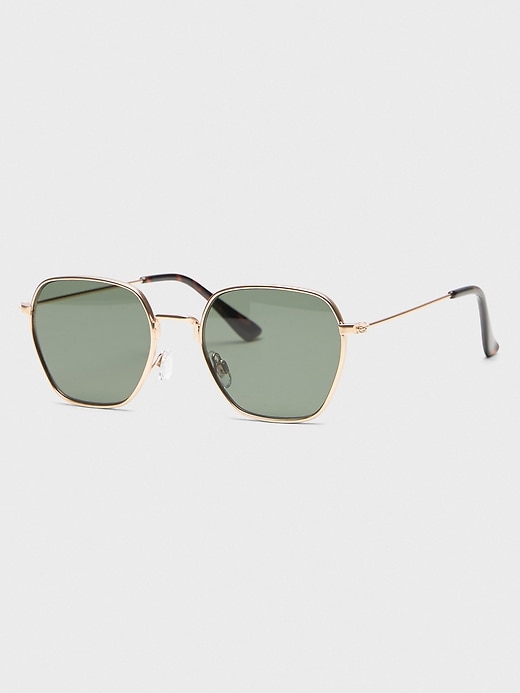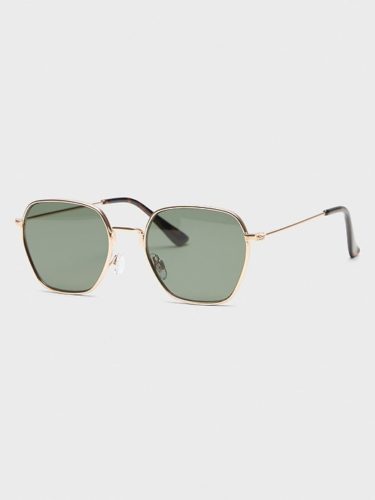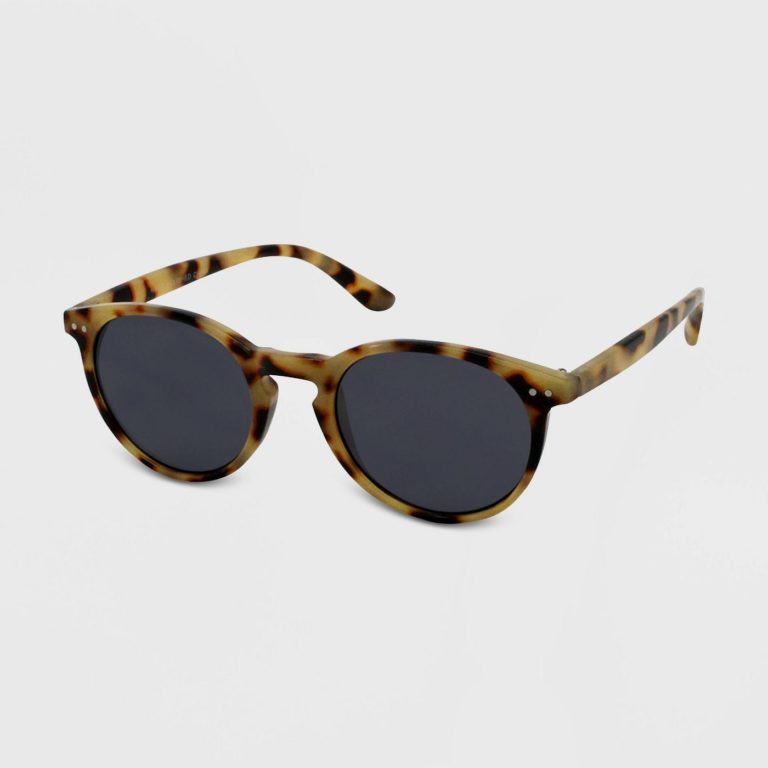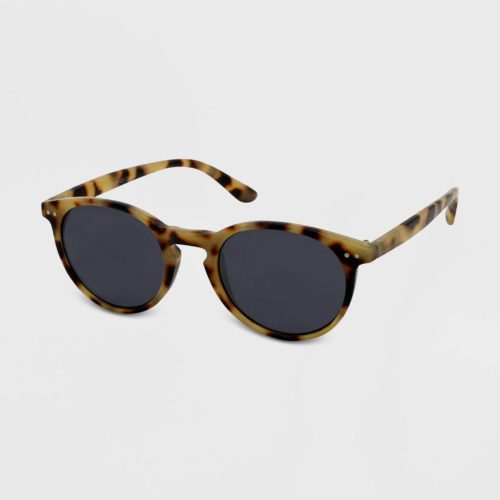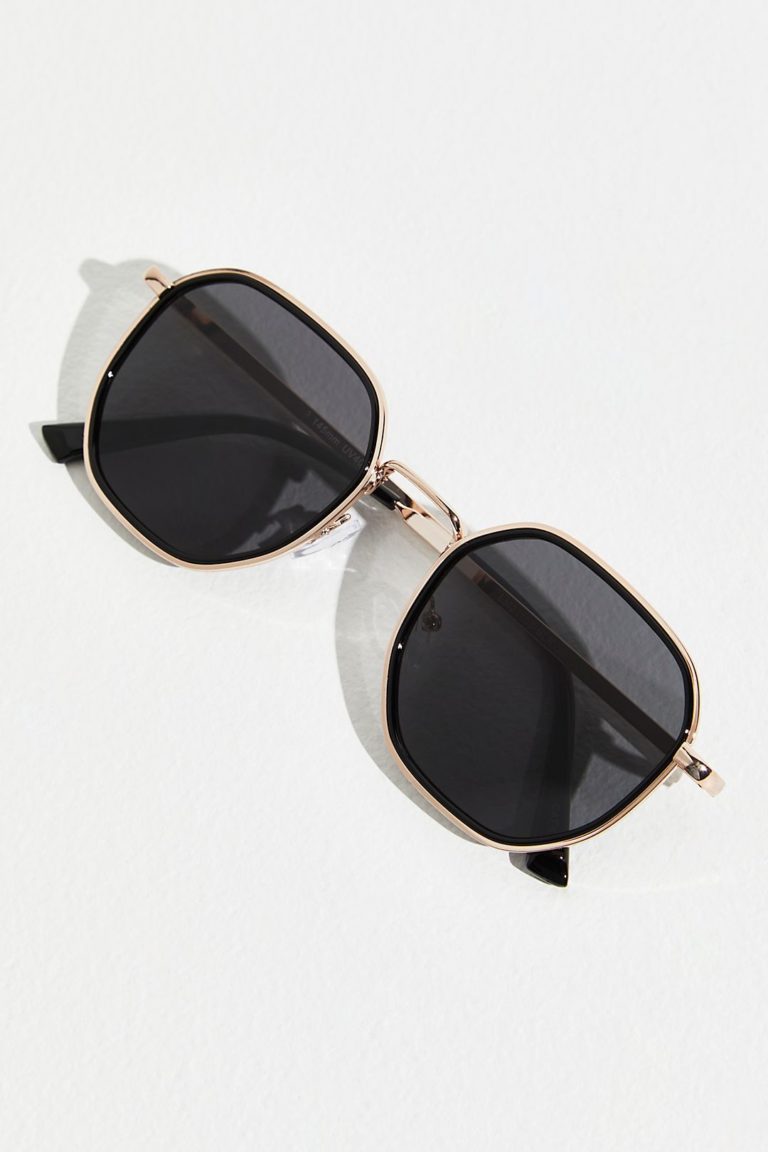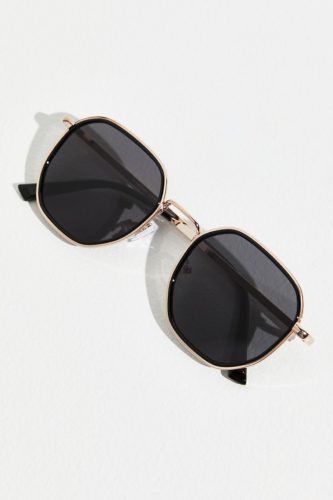 Products: Metal Sunglasses, Tortoiseshell Sunglasses, Round Sunglasses
Sunglasses with more timeless frame shapes are going to compliment your casual outfits best. Think round, square, and hexagonal shapes with metal or plastic frames.
Hats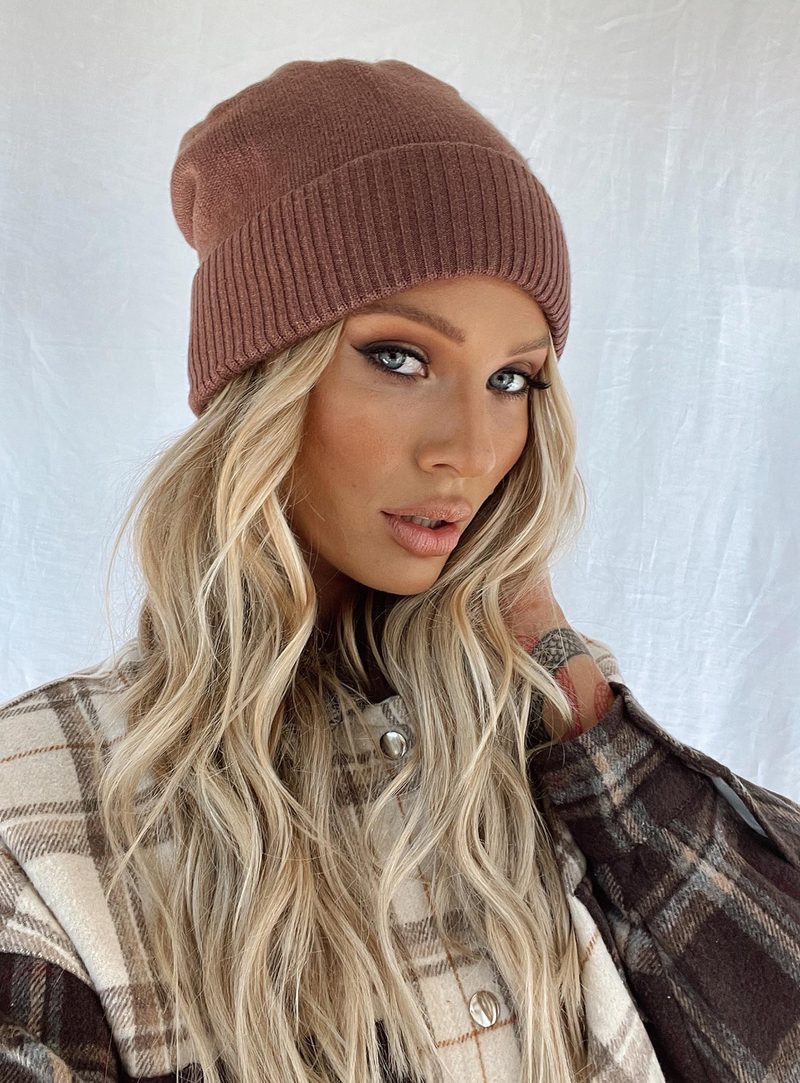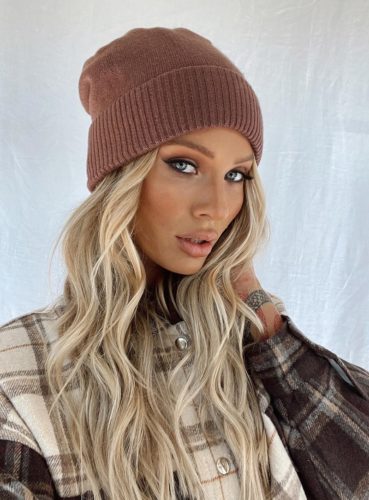 Hats are both a cute and functional accessory to wear with your casual outfits, no matter the season.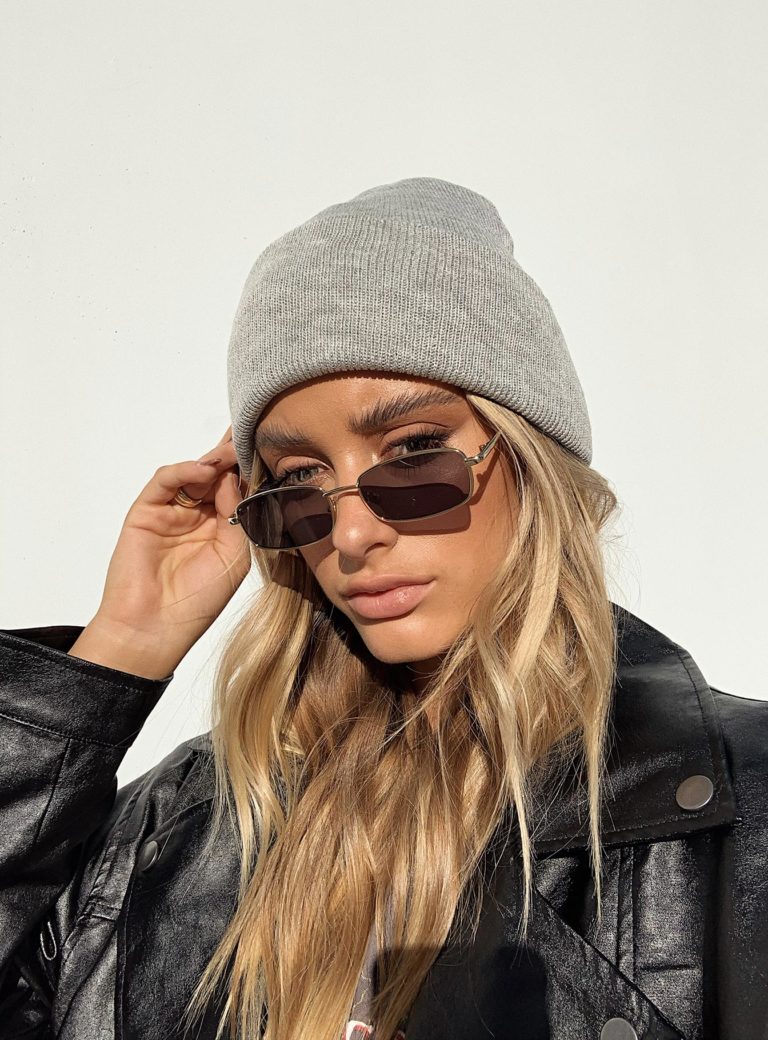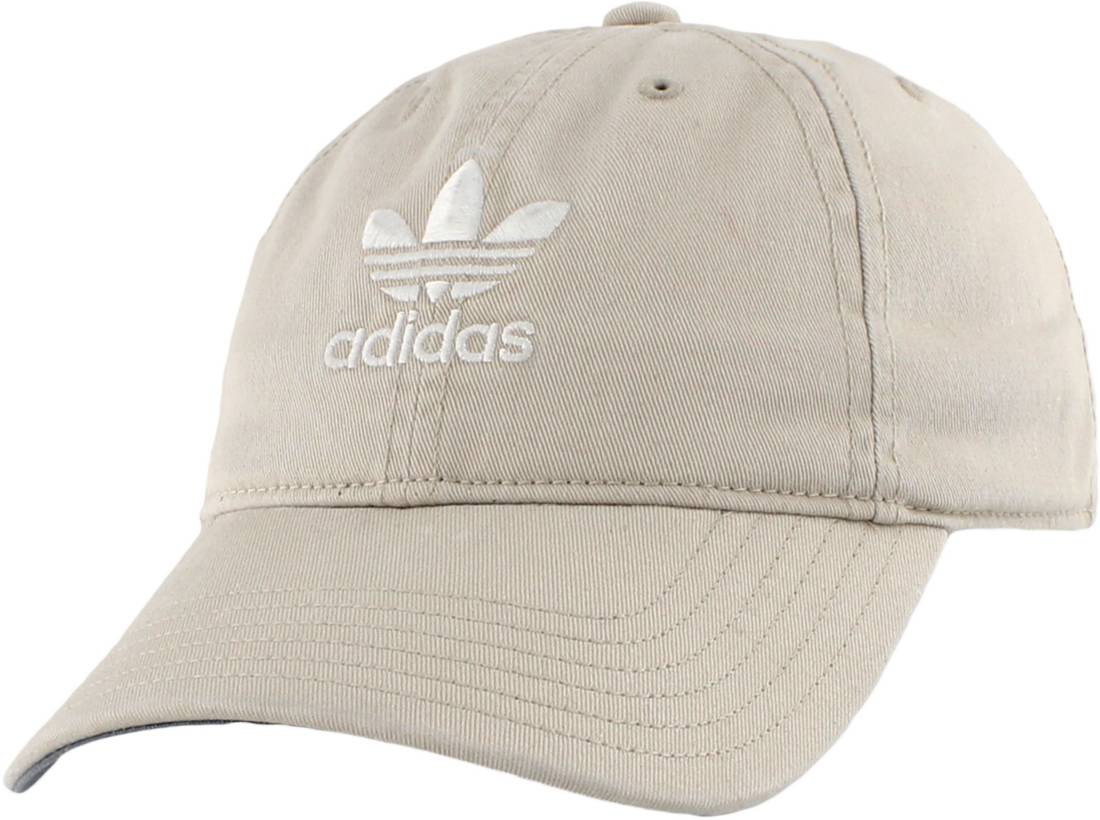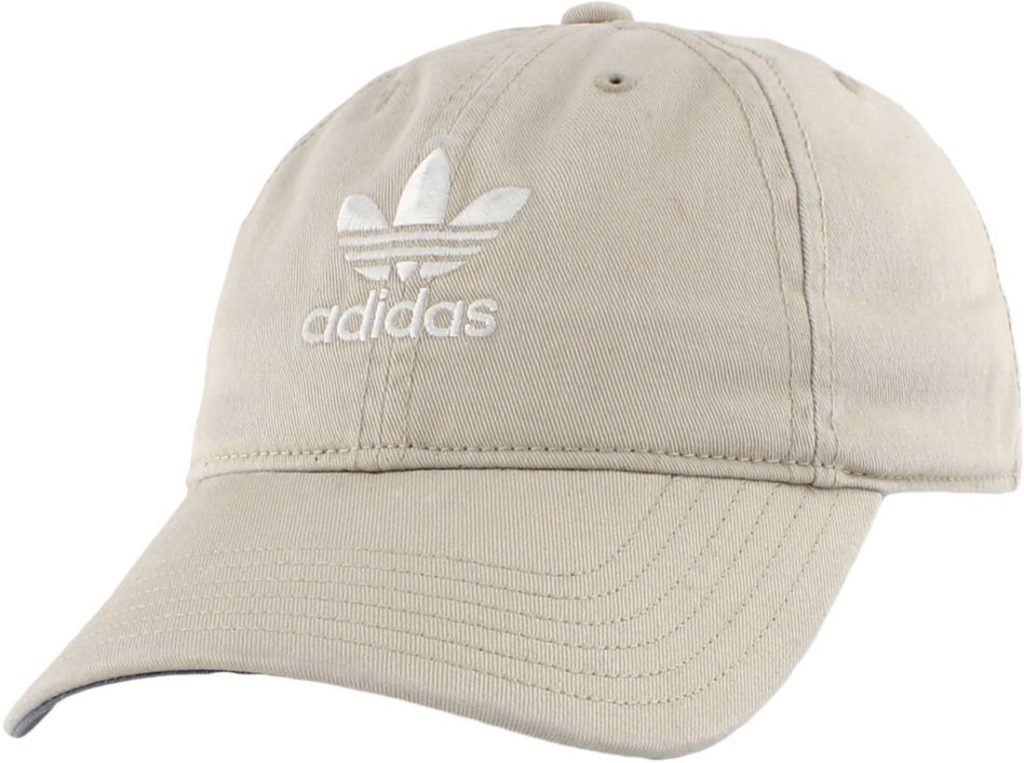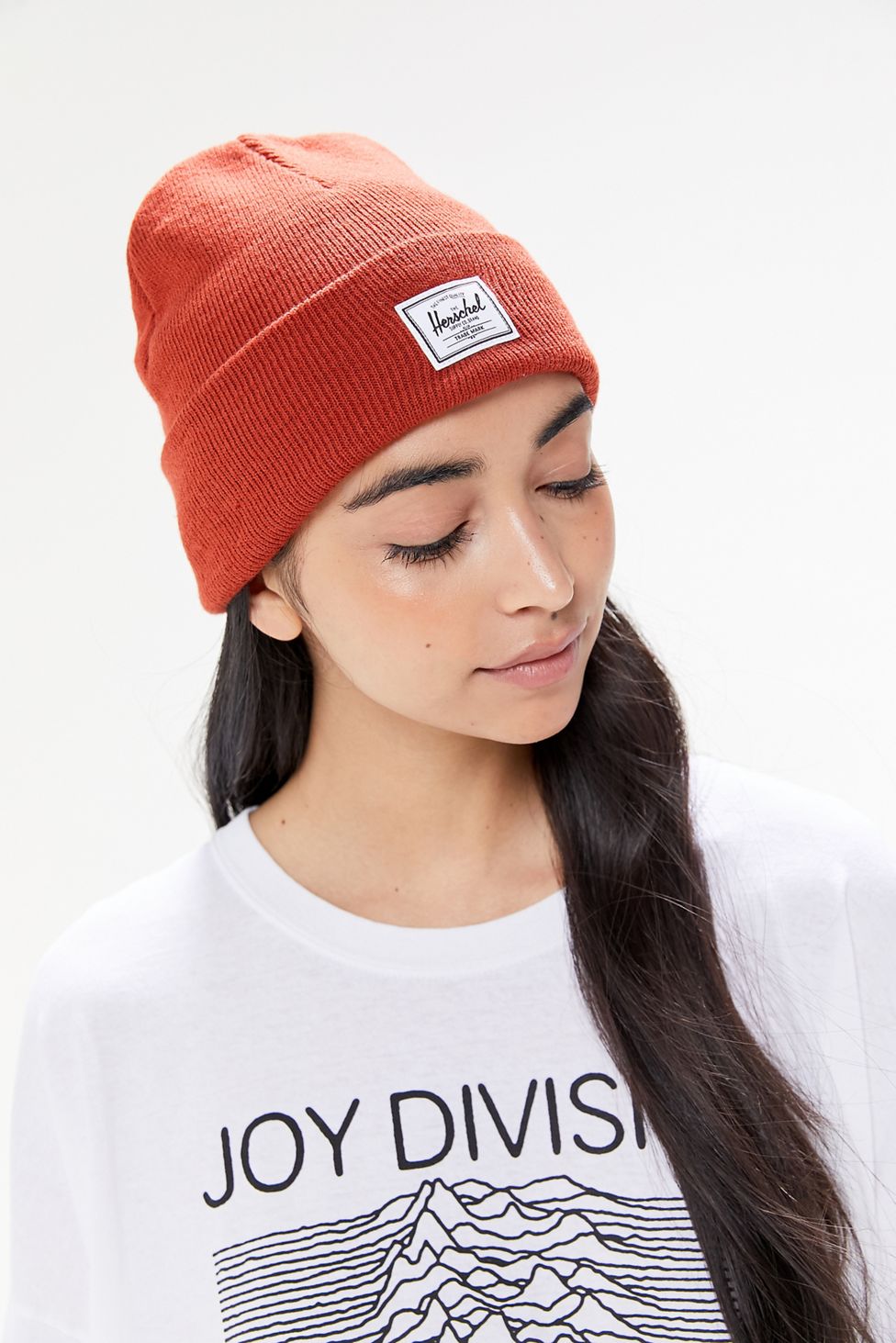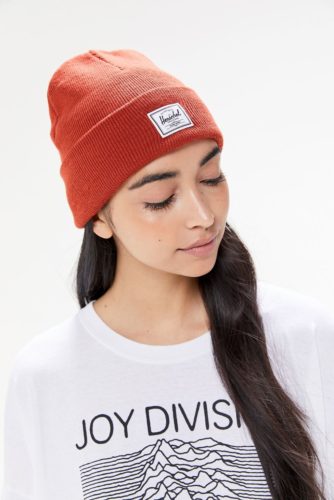 Products: Beanie Hat, Baseball Cap, Logo Beanie Hat
Beanie hats are a must in the fall and winter, while baseball caps are ideal for the spring and summer (and whenever you're having a bad hair day!).
Jewelry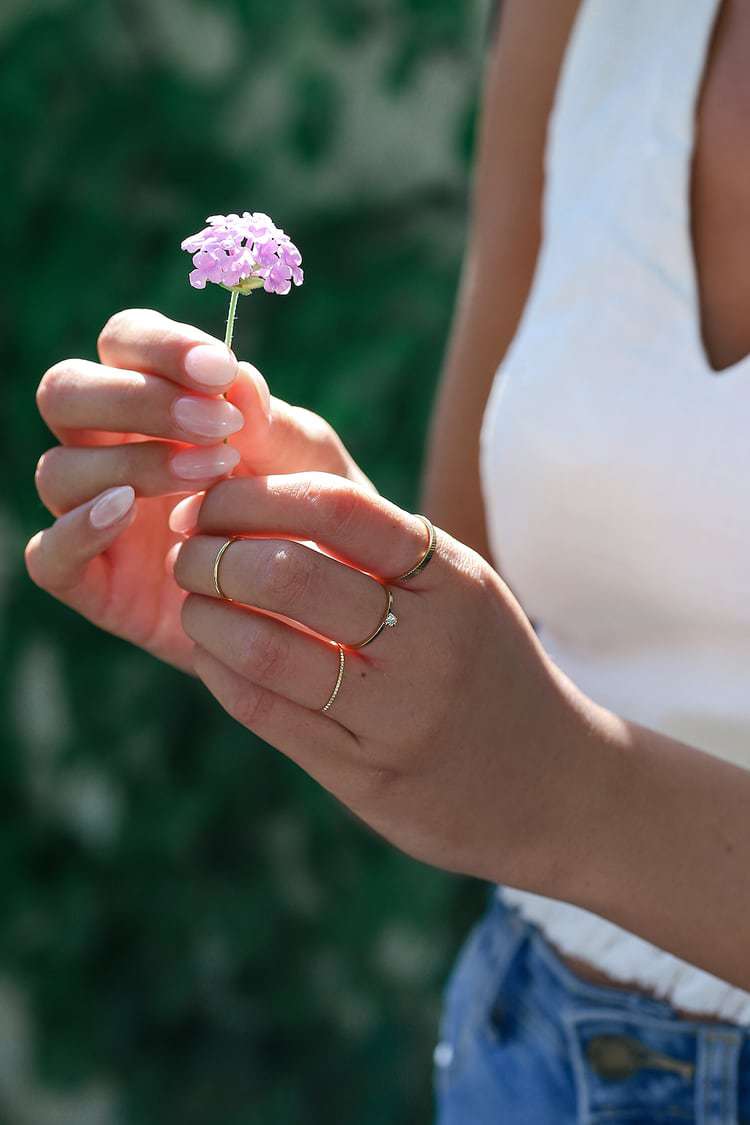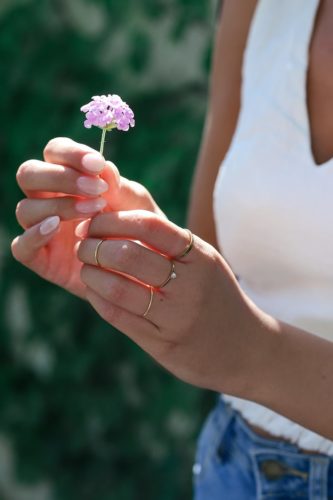 When it comes to casual outfits for women, jewelry can be a slippery slope, since it has a tendency to make your outfits look dressier.
The key here is to opt for simpler or dainty styles, so they don't overpower your laid-back looks. Try to stick with pieces that aren't super sparkly or large in size.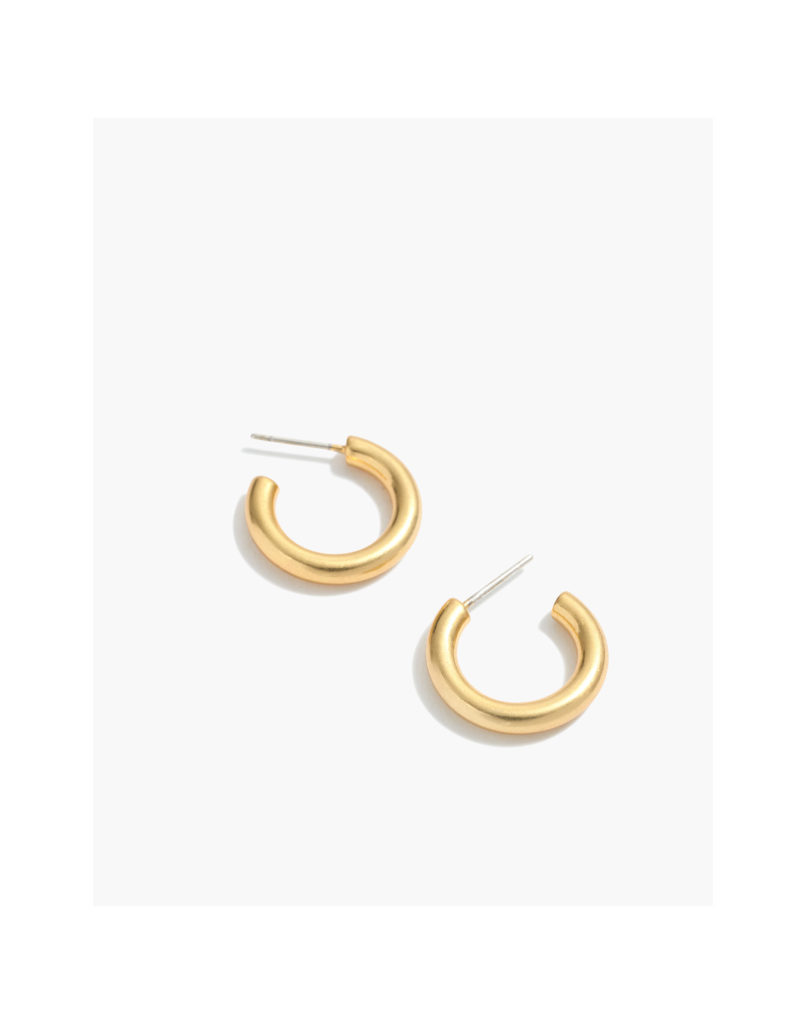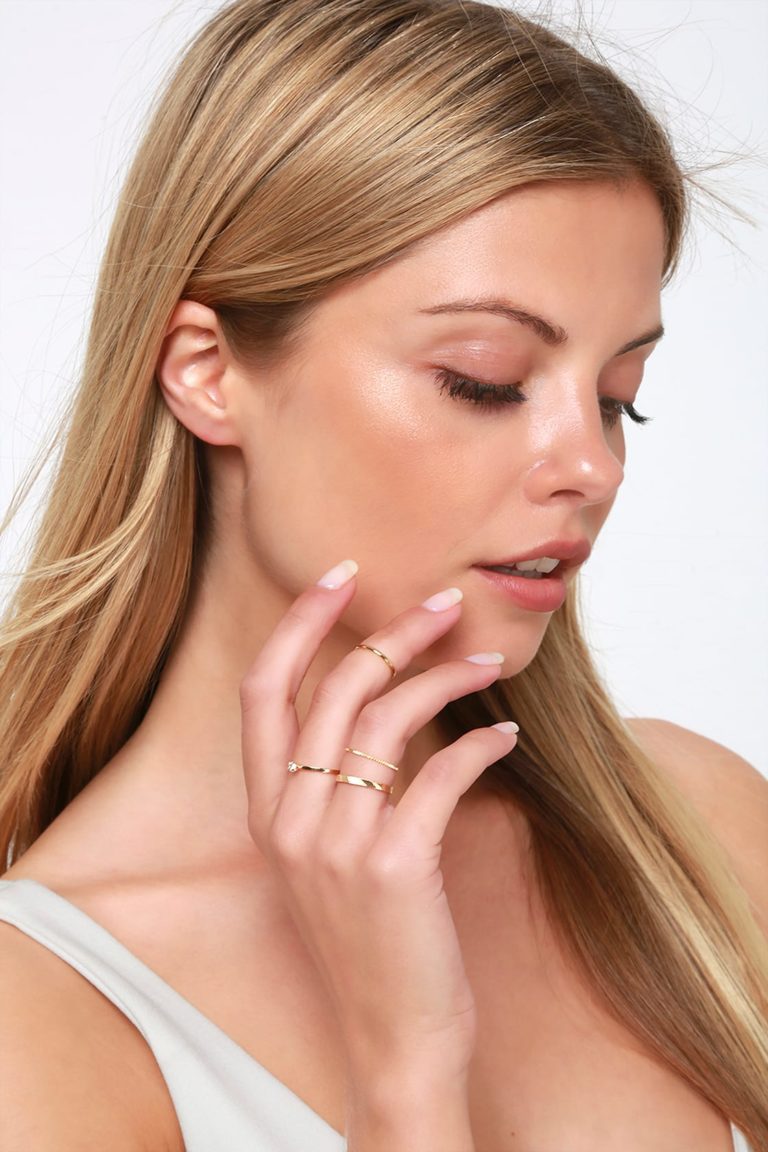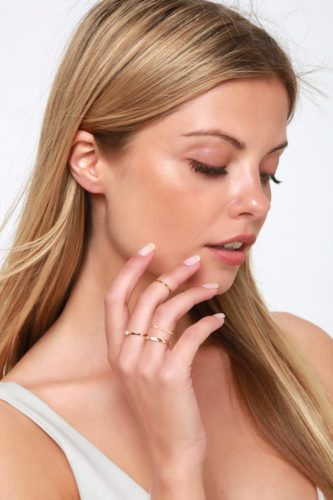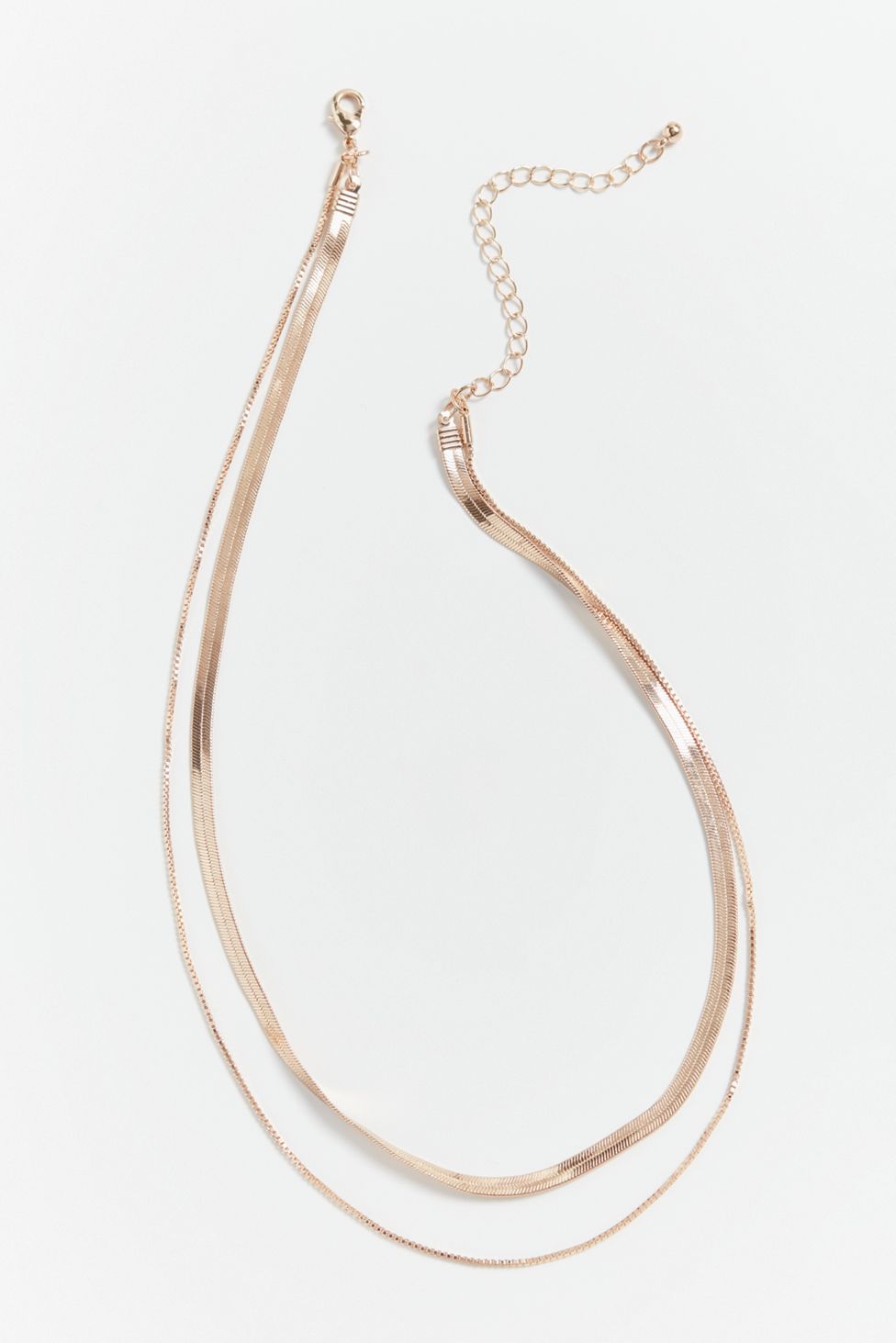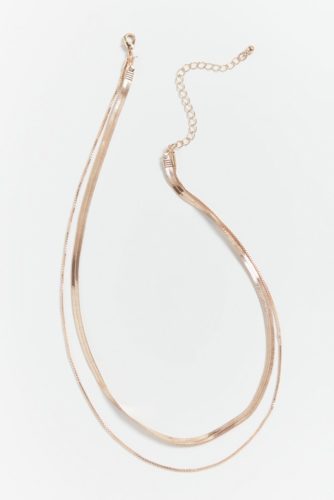 Products: Chunky Small Hoop Earrings, Rings, Necklace
Jewelry like small hoop earrings, simple rings, or a chain necklace are highly versatile and add just the right amount of interest to your outfits. And of course, if you have staple jewelry pieces that you wear daily, continue to do so!
What do you think of our guide to casual outfits for women?
Would you wear these looks? Which outfit is your favorite? Leave a comment and let us know!