This post will show exactly where to buy cheap swimsuits, with our favorite stores for affordable swimwear online.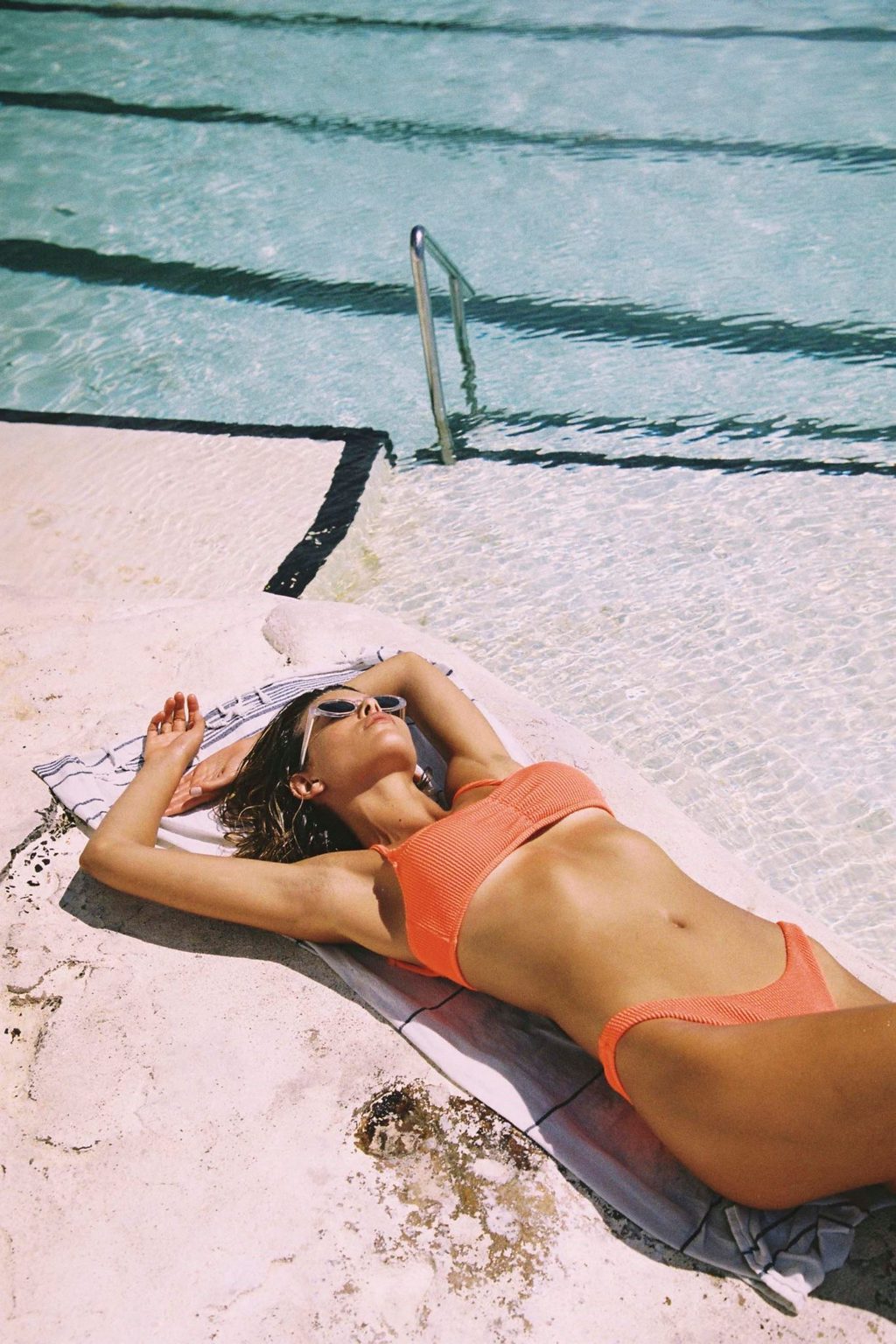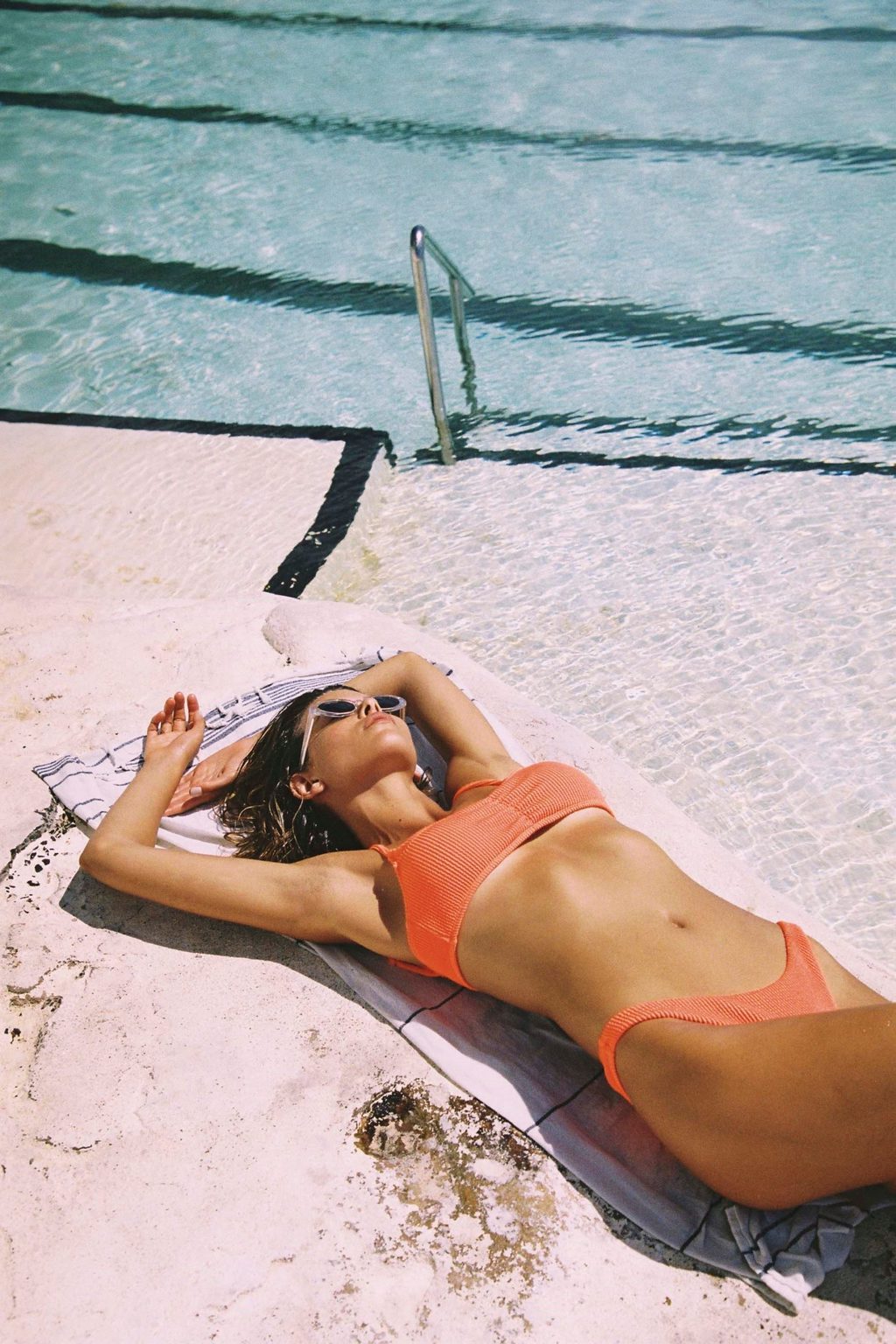 Note: This post is part of our series on the best stores for college women: See our list of the best stores for cheap clothes and our list of the best online boutiques for more store recommendations!
Summer is finally here – that means beach season and pool parties are in full swing! Days of laying out, relaxing by the pool with friends, taking a dip, and enjoying the feel of the water on your skin… wouldn't be complete without the perfect swimsuit.
Swimsuits can be costly but we all know we don't want to spend that much $$ on one when we can be spending that cash on food (froyo, milkshakes, popsicles… amiright?).
If you are looking for adorable swimsuits that are also affordable, don't worry because this post will show you the 15 best stores for cute, cheap swimsuits!
Related reading: The Hottest Swimwear Trends We're Loving This Summer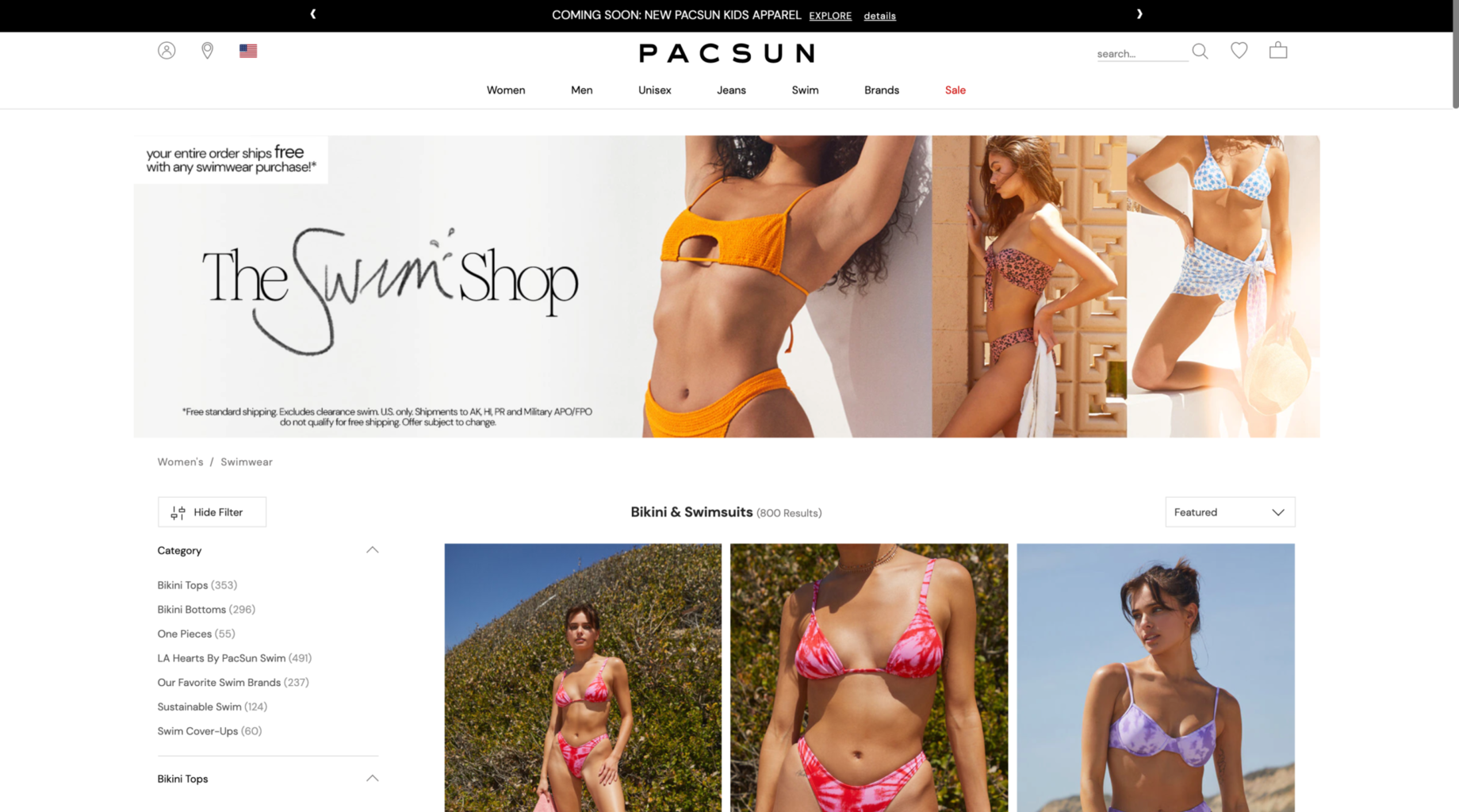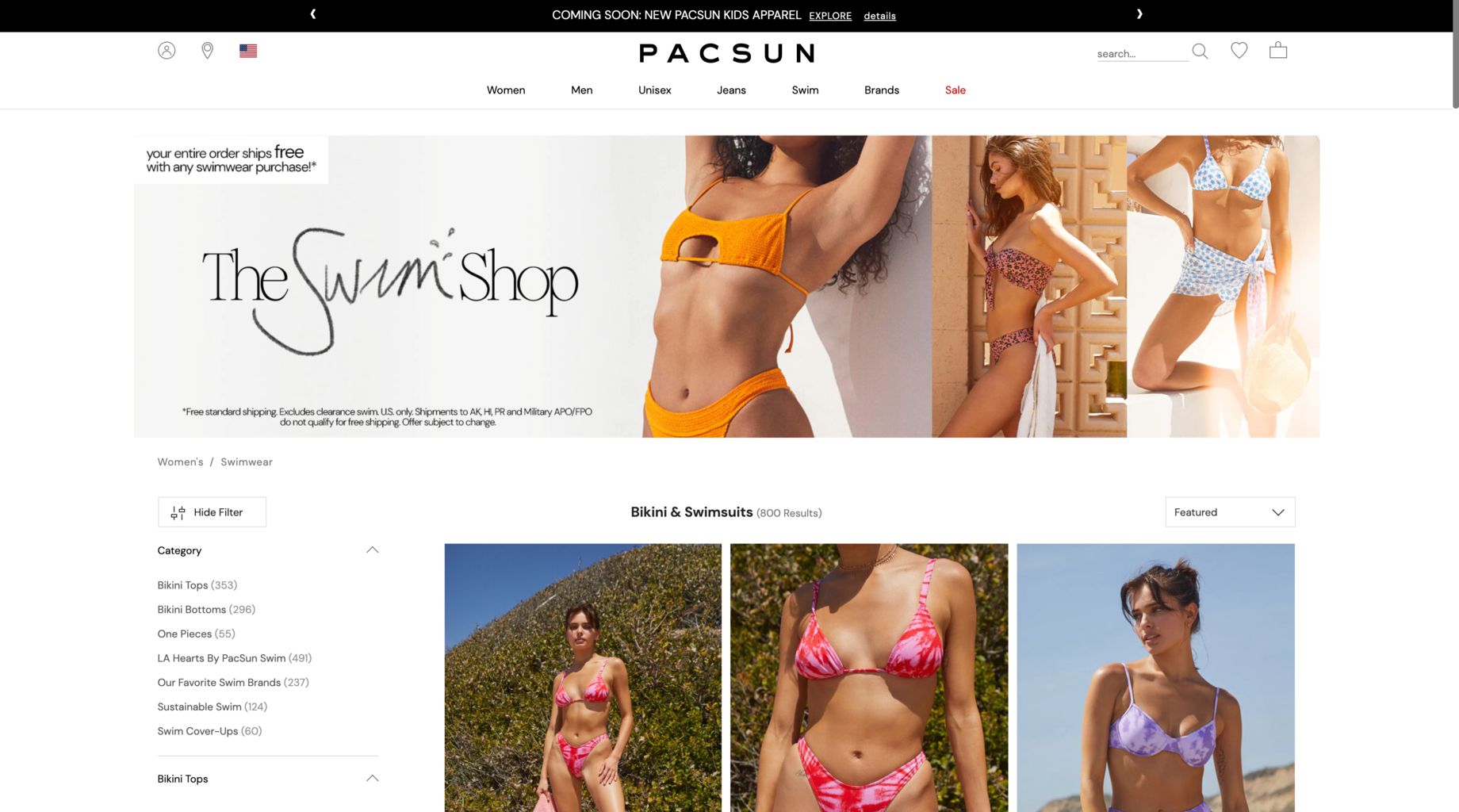 If you are looking for swimsuits with cool designs, I recommend buying your swimsuits from PacSun.
Not only are their swimsuits affordable, but also they come in super pretty colors and designs that you will love if you want swimsuits that will make you stand out at the beach this summer.
Also, if you are looking for high-waisted bikinis (which are always trendy and comfortable), PacSun is the perfect place to find them!
Related reading: Our Ranking of the 30 Best Bathing Suits on the Market Today (Affordable)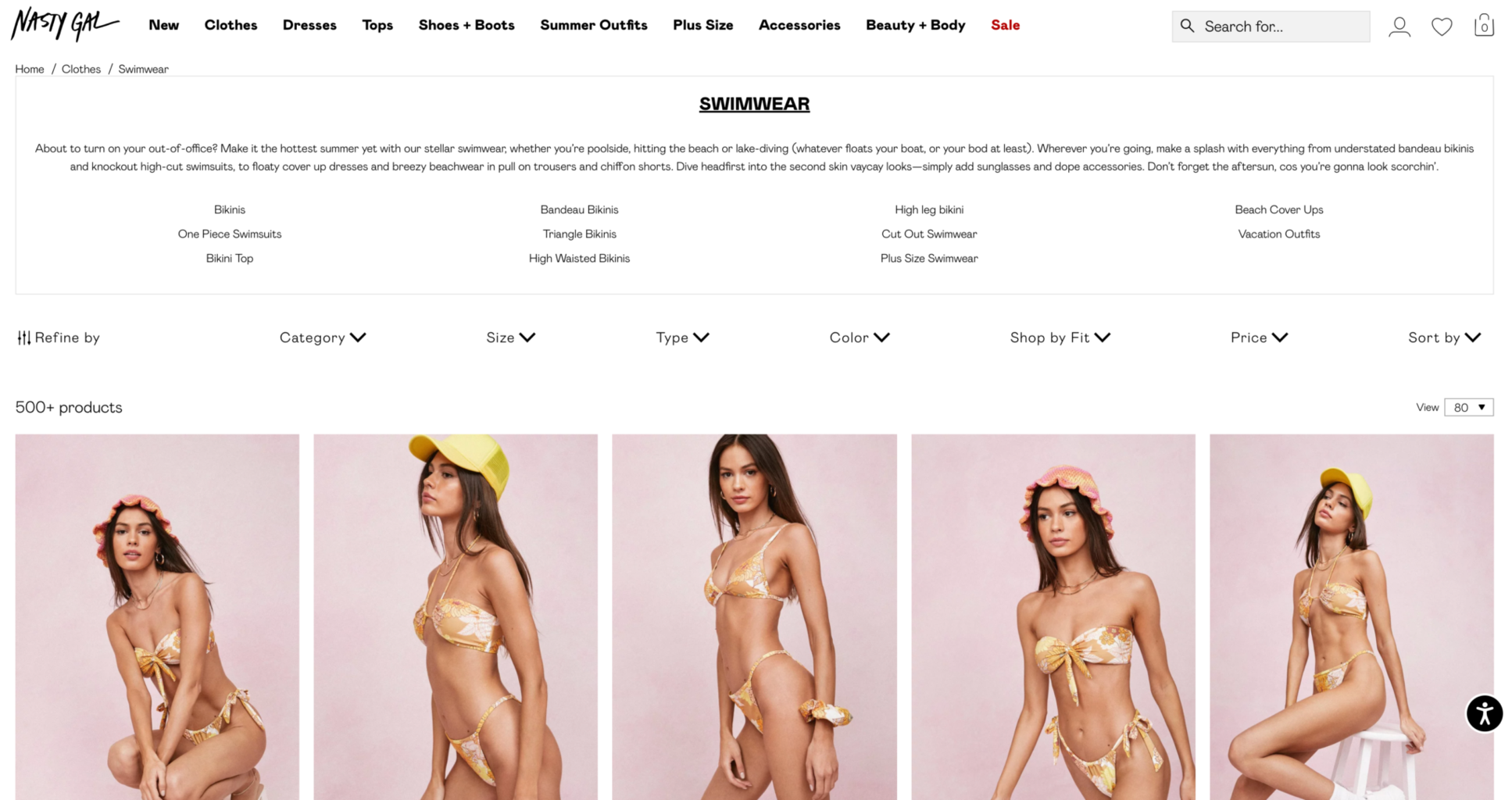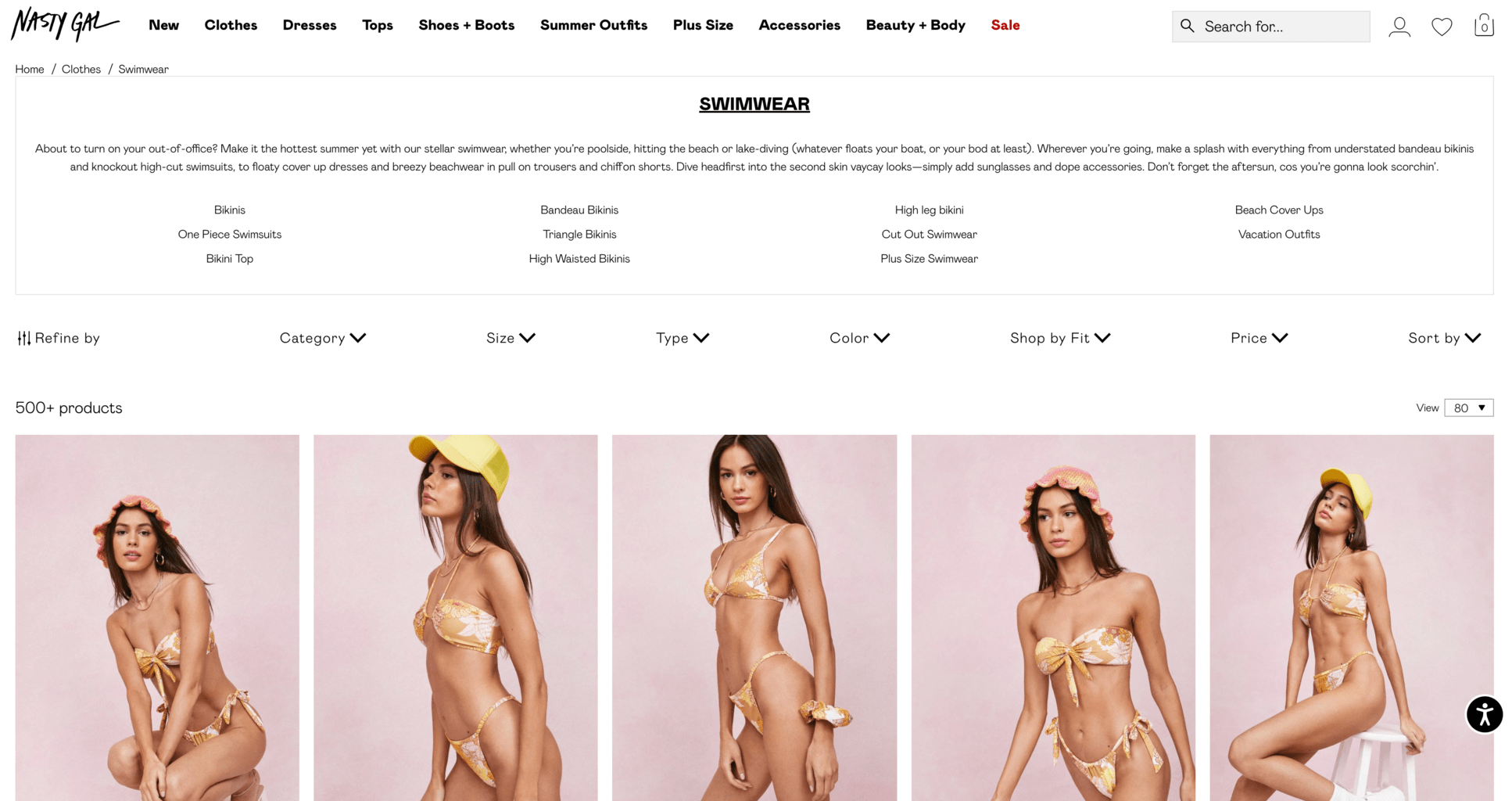 Want to get some cheap bikini sets? Nasty Gal is the store for you! This store sells a ton of bikini sets that you can get at affordable prices, so you won't have to worry about not being able to find a bikini top or bottom to match.
As a bonus, Nasty Gal carries some of the trendiest styles out there, plus they are always having some kind of sale, so you can score an even better deal on their already low prices.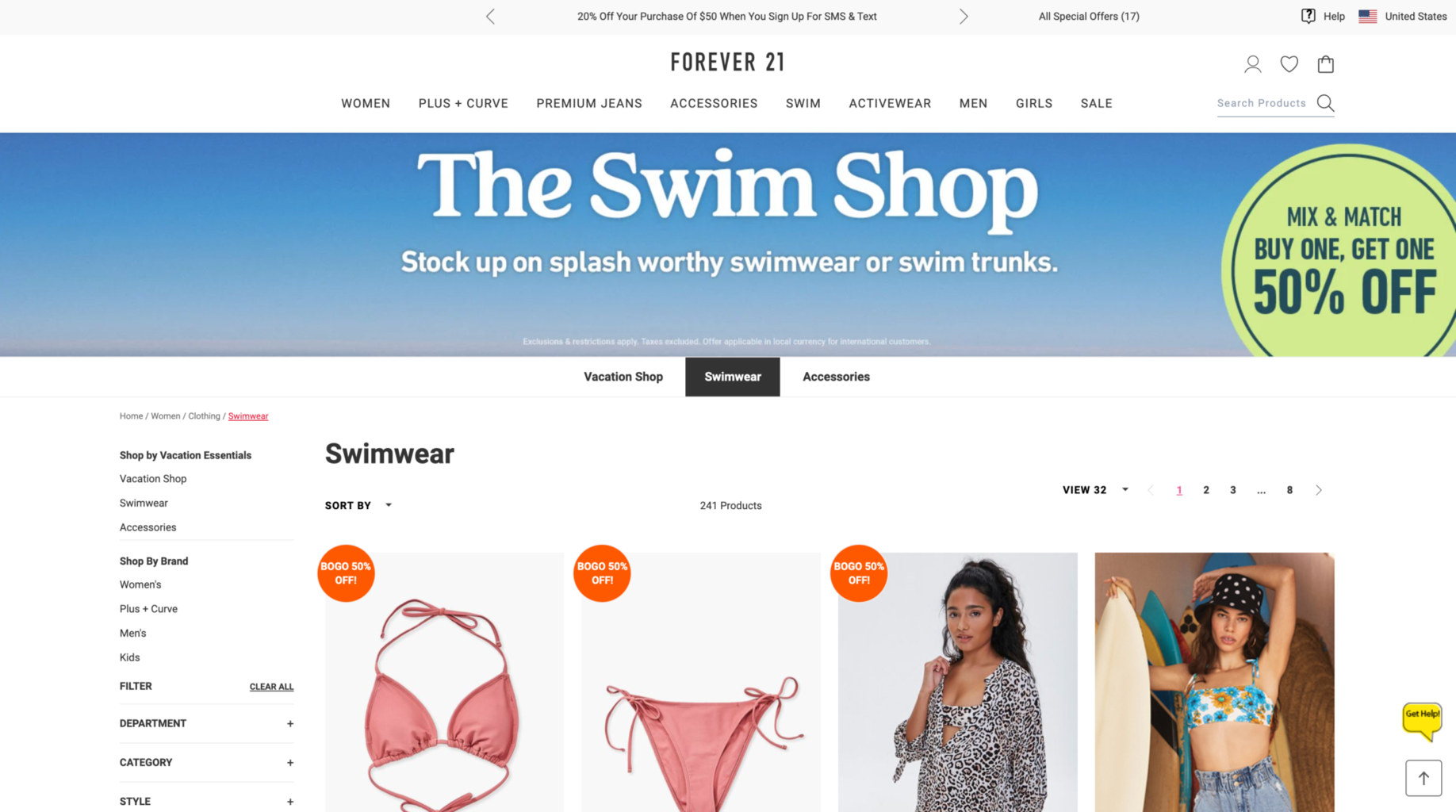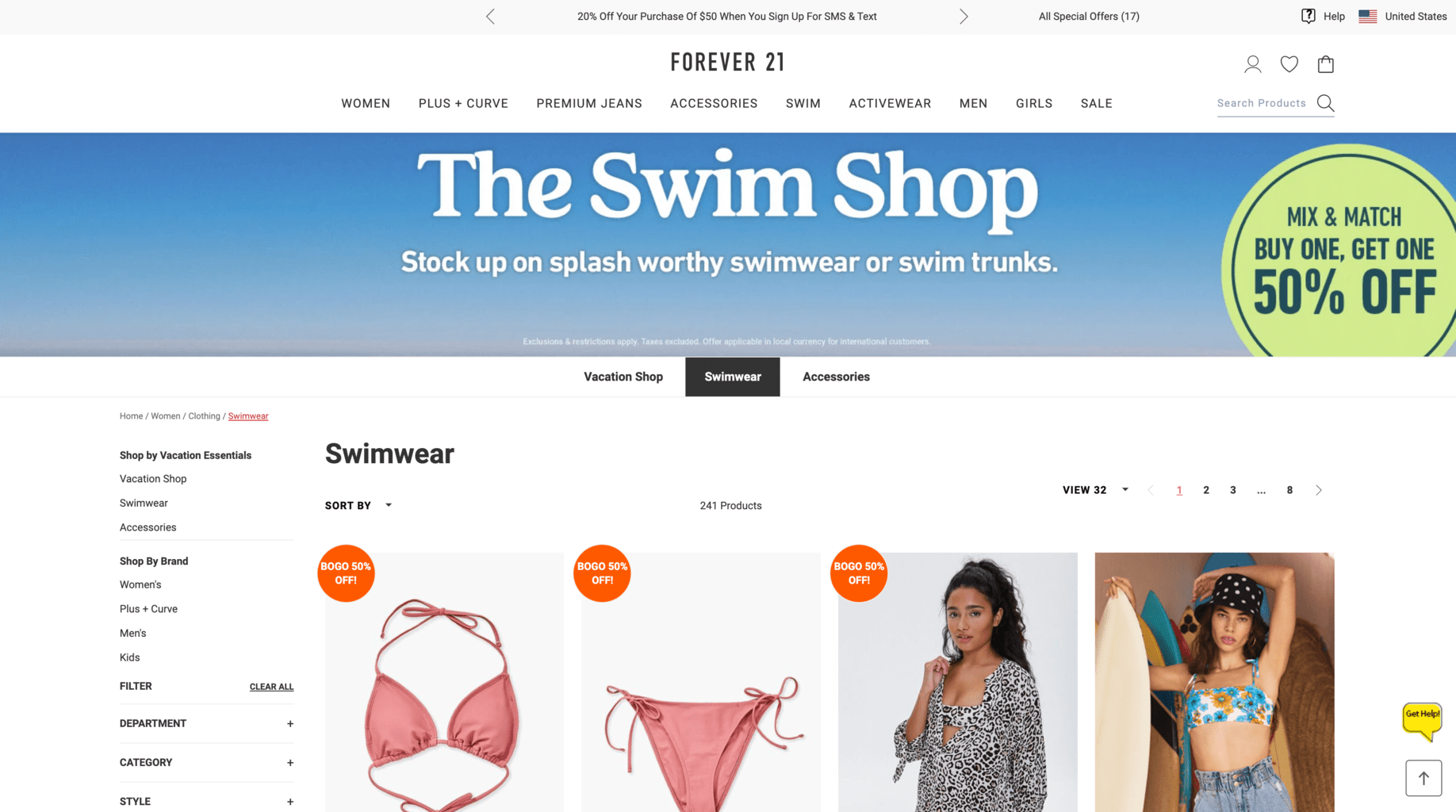 Most people know about the store Forever 21 because they always sell affordable clothes that are on trend.
But, did you know that they also sell swimsuits? You can totally take advantage of their swimsuit collection and find some adorable swimsuits to rock this summer without spending too much.
You can get most of their swimsuits for well under $50, making them a great option for girls on a budget.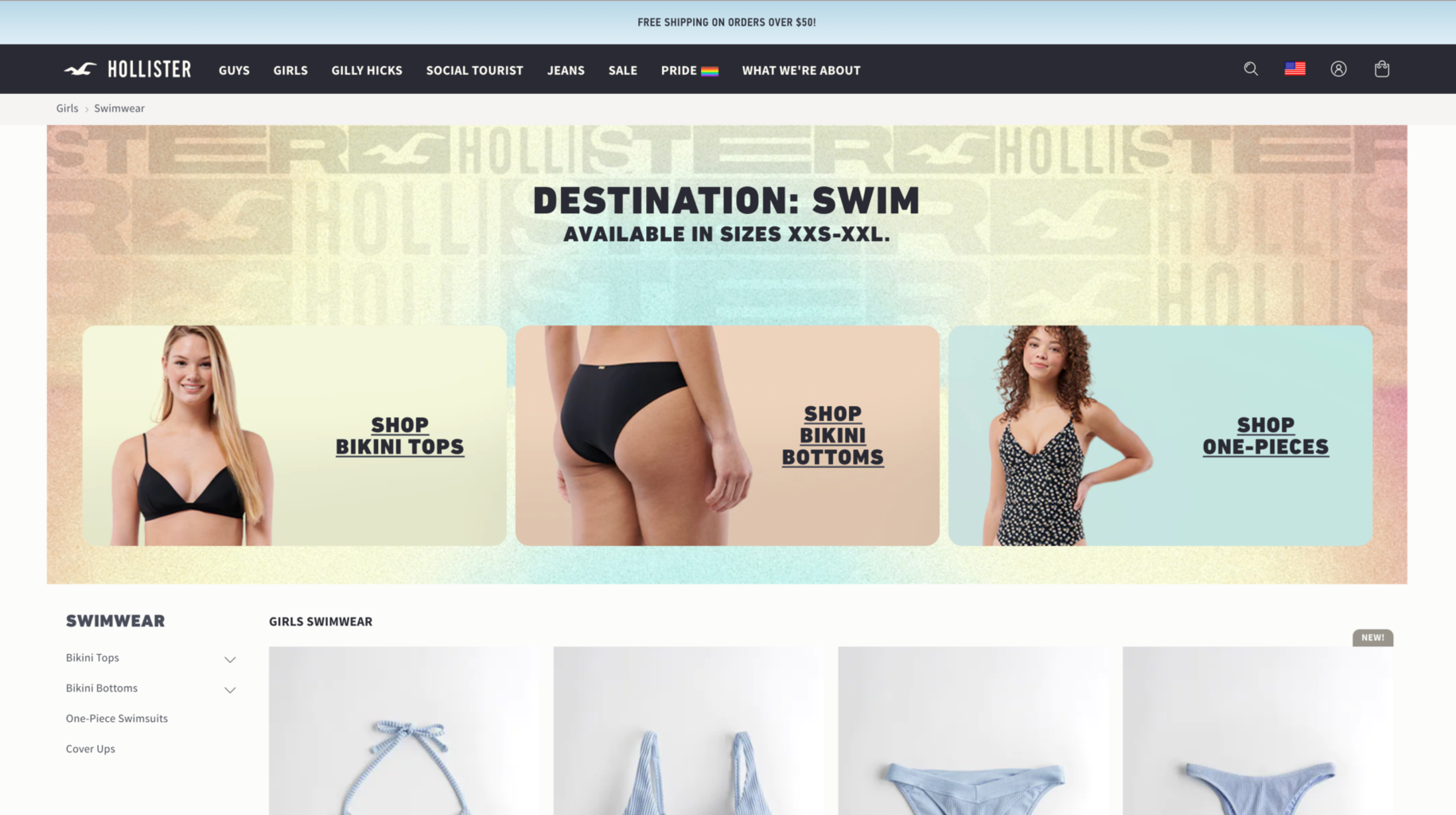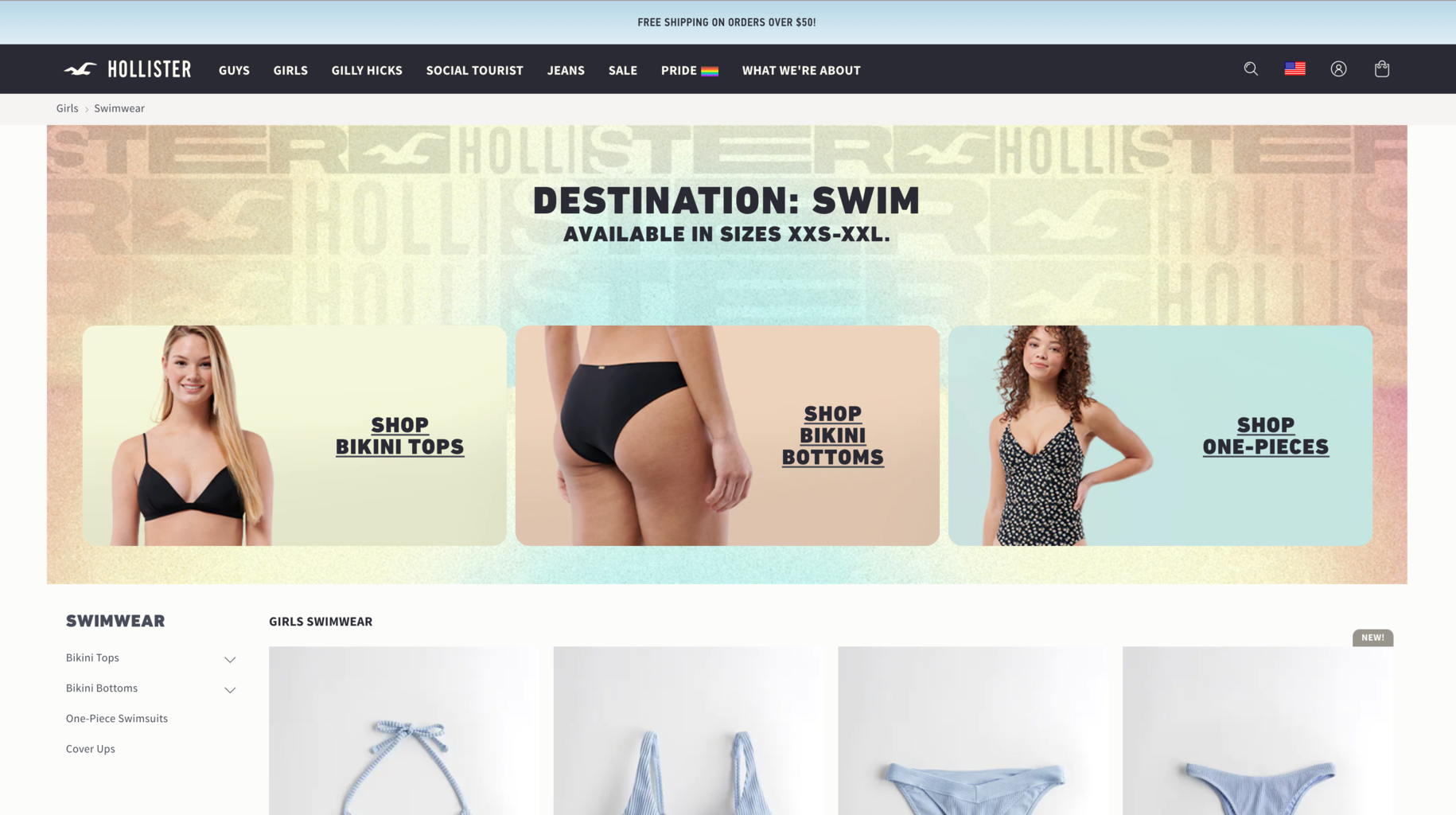 If you like the look of high-end brands like Frankie's Bikinis but want to save some cash, look no further than this hidden gem!
Hollister is known for selling all things beachy, and their swimsuit collection is 10/10. Though they are a little pricier than Forever 21 (generally around $60 for a swimsuit set), their styles are so cute and very high quality!
I especially love the floral bikinis and neon colors they're stocking this season — so trendy and cute.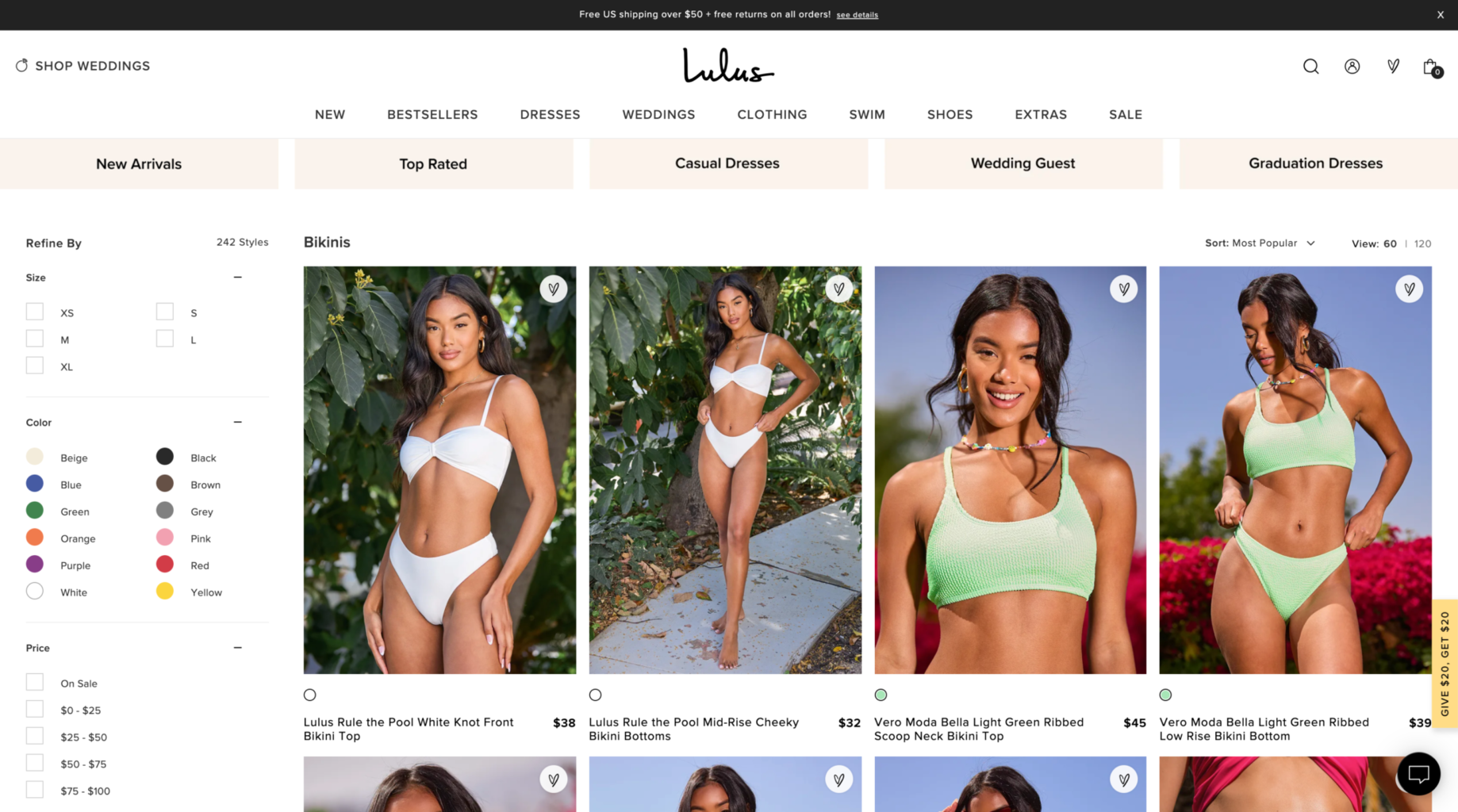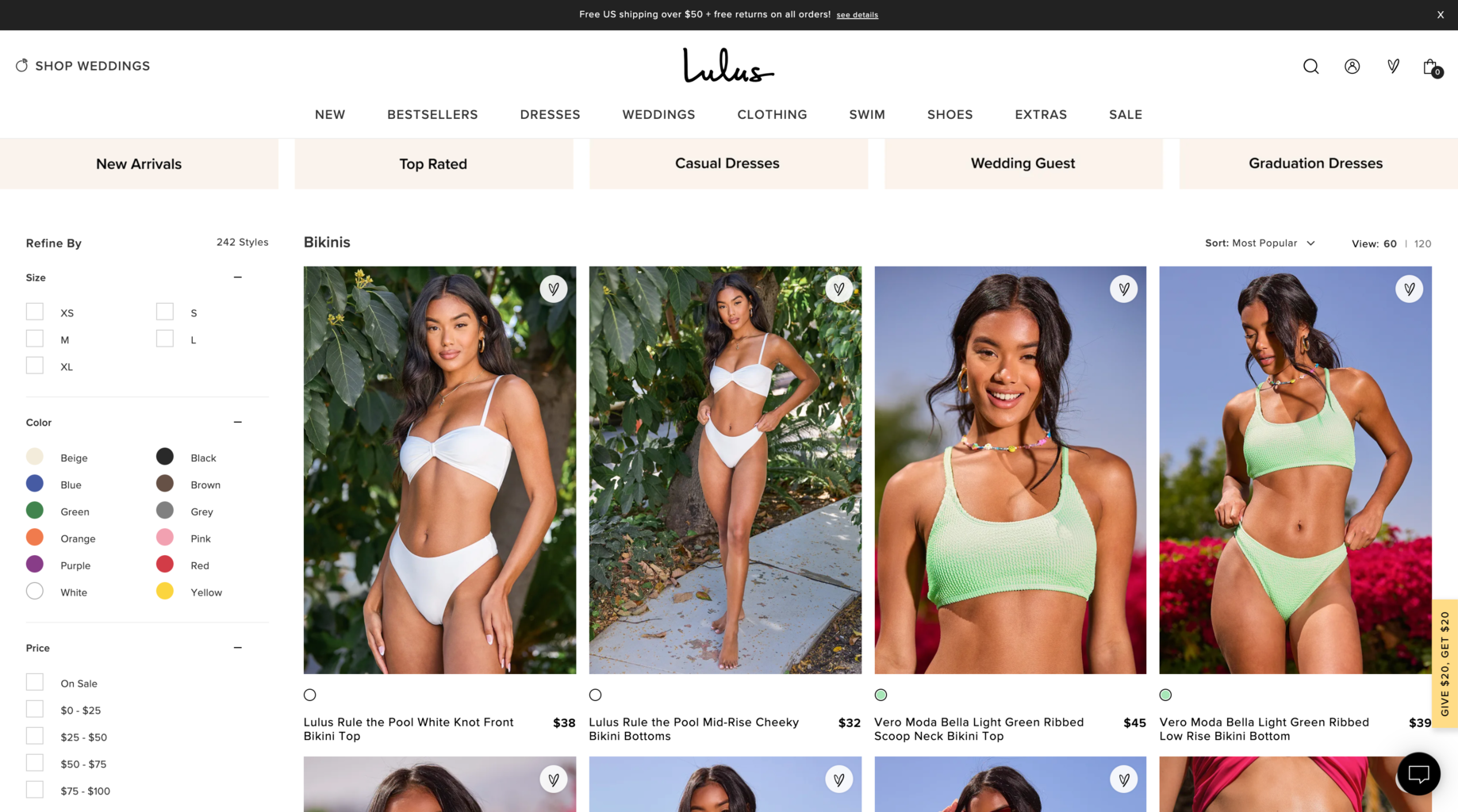 Looking for chic, but simple swimsuits to wear this summer? Lulus is where you should shop for swimsuits!
Lulus sells great quality swimsuits for affordable prices, so you will definitely be getting perfect swimsuits if you buy from this store!
Lulus carries tons of sporty bikini styles that don't have tons of frills and bows — great if you like a sleeker look. Plus, they have an amazing selection of high-waisted bikini bottoms, too.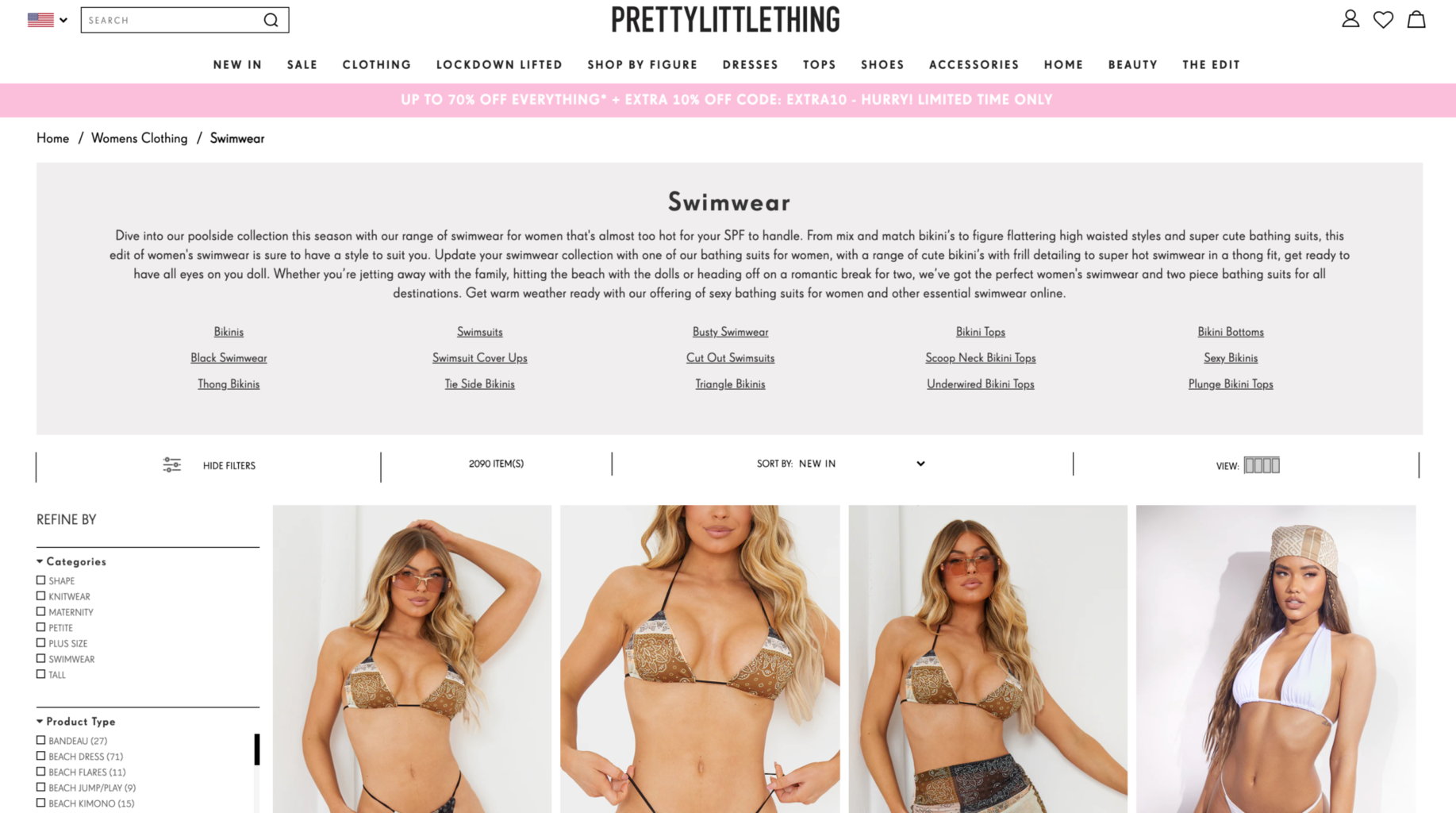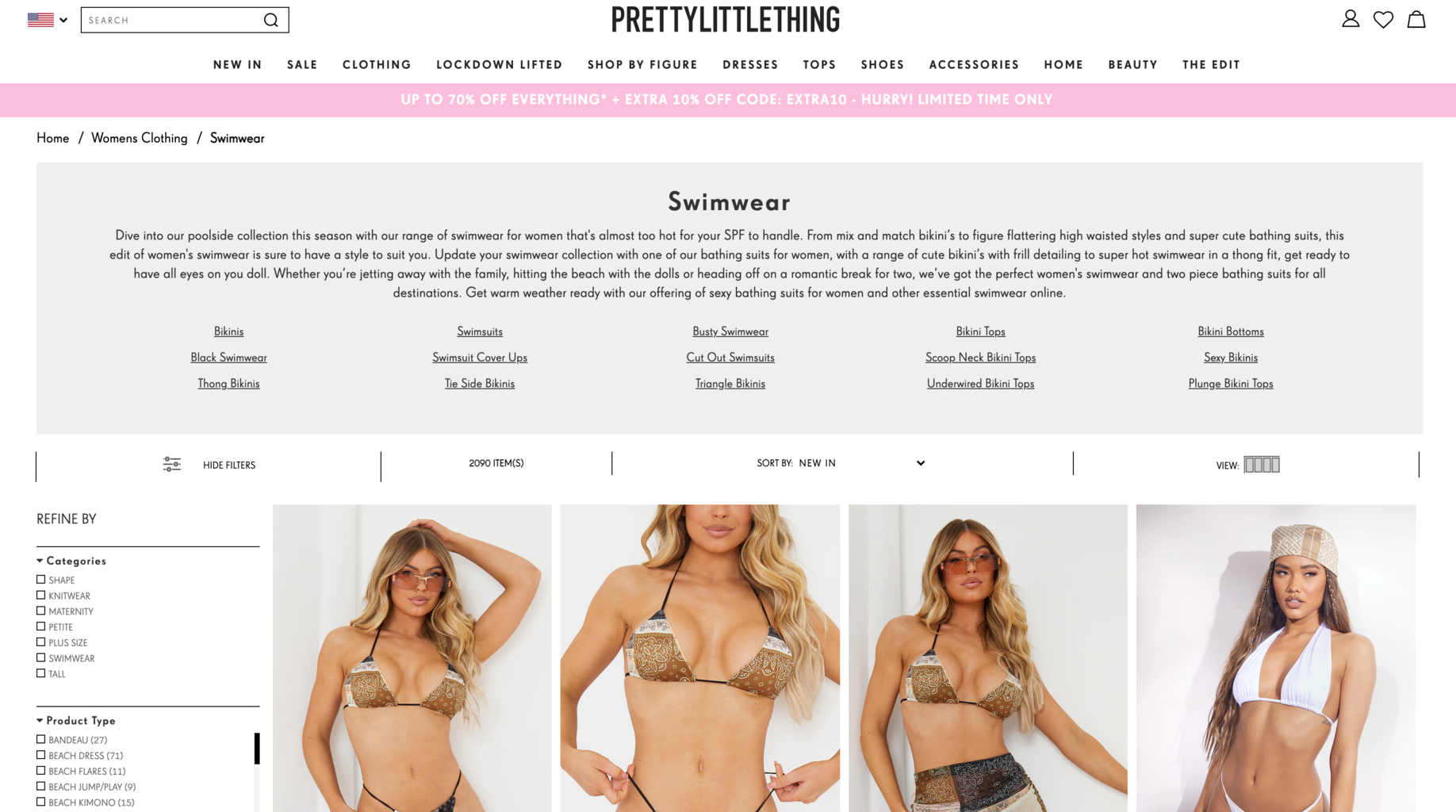 If you like to go all out with your looks, even while at the beach, I would recommend shopping for swimsuits at PrettyLittleThing.
These swimsuits are for the people who love looking extra or glam in every scenario, especially at the beach or pool! You will definitely stand out if you purchase a swimsuit from this store.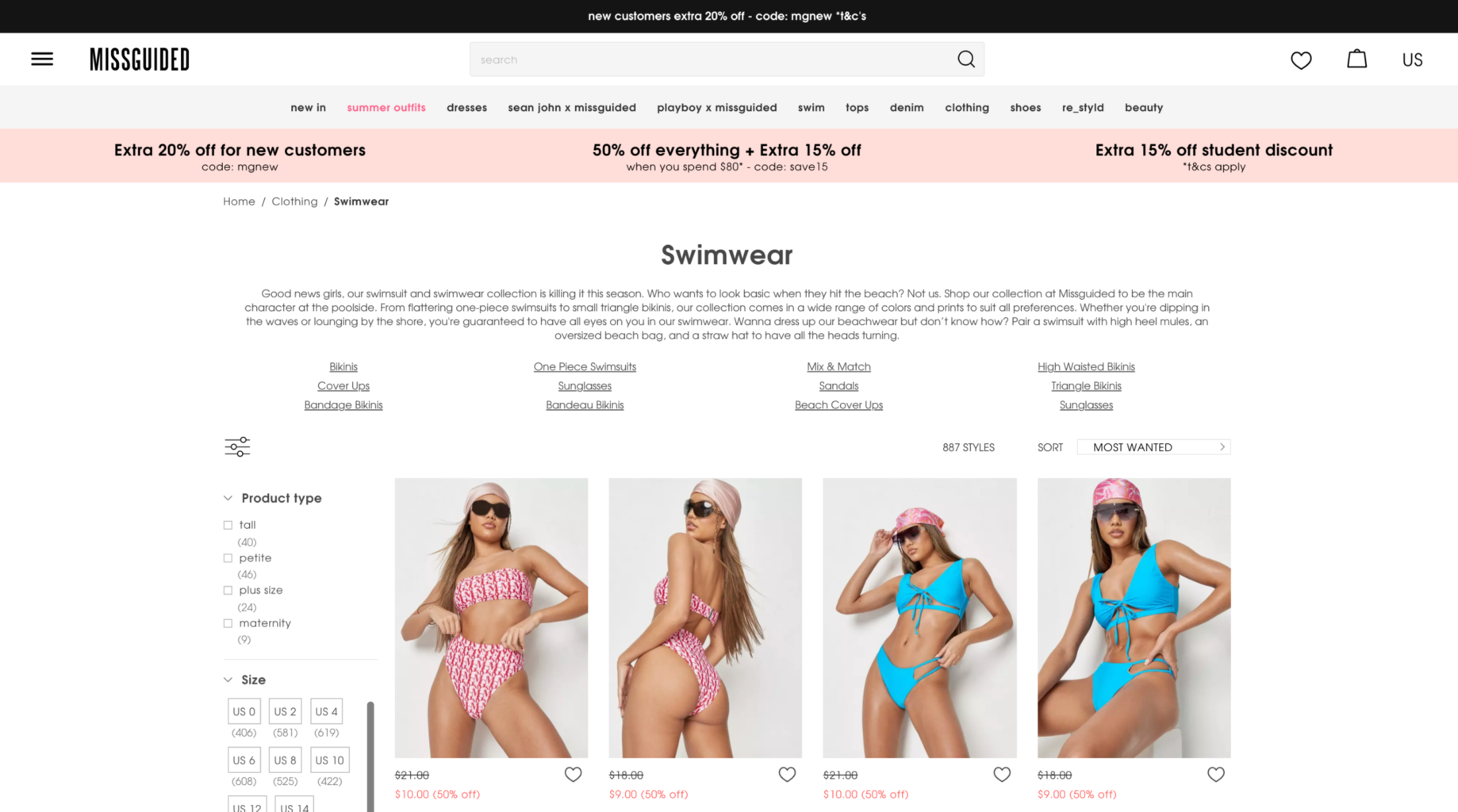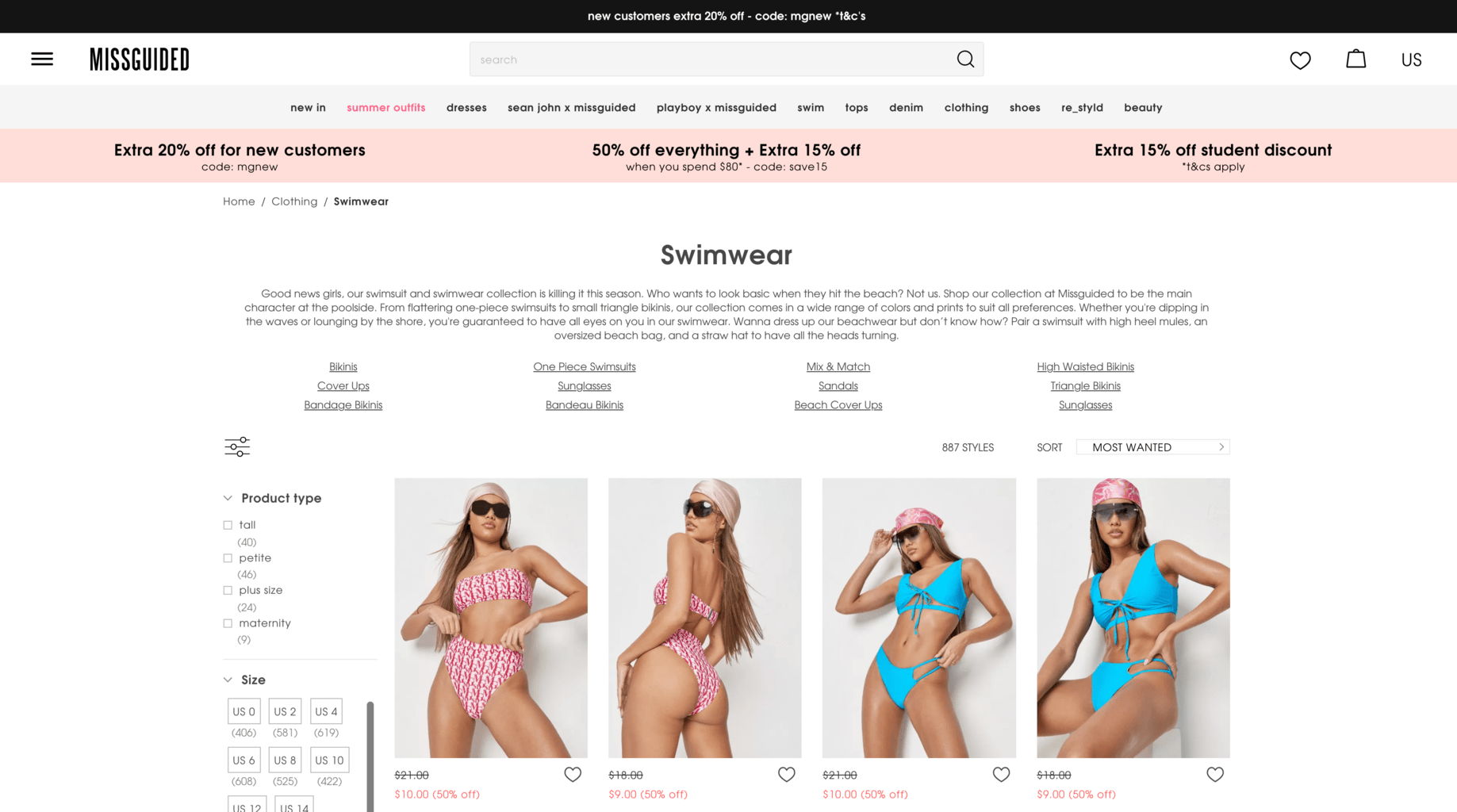 If you want to look super on trend while at the beach, Missguided is the store for you.
If you shop at this store, you won't have to worry about finding the perfect swimsuit because Missguided always sells things that are trendy; they are extremely up to date in terms of pattern, color, and cut.
Definitely shop fast if you see something you like here; they turn over their styles pretty often to keep things up to date, so the cheap swimsuits here will sell out.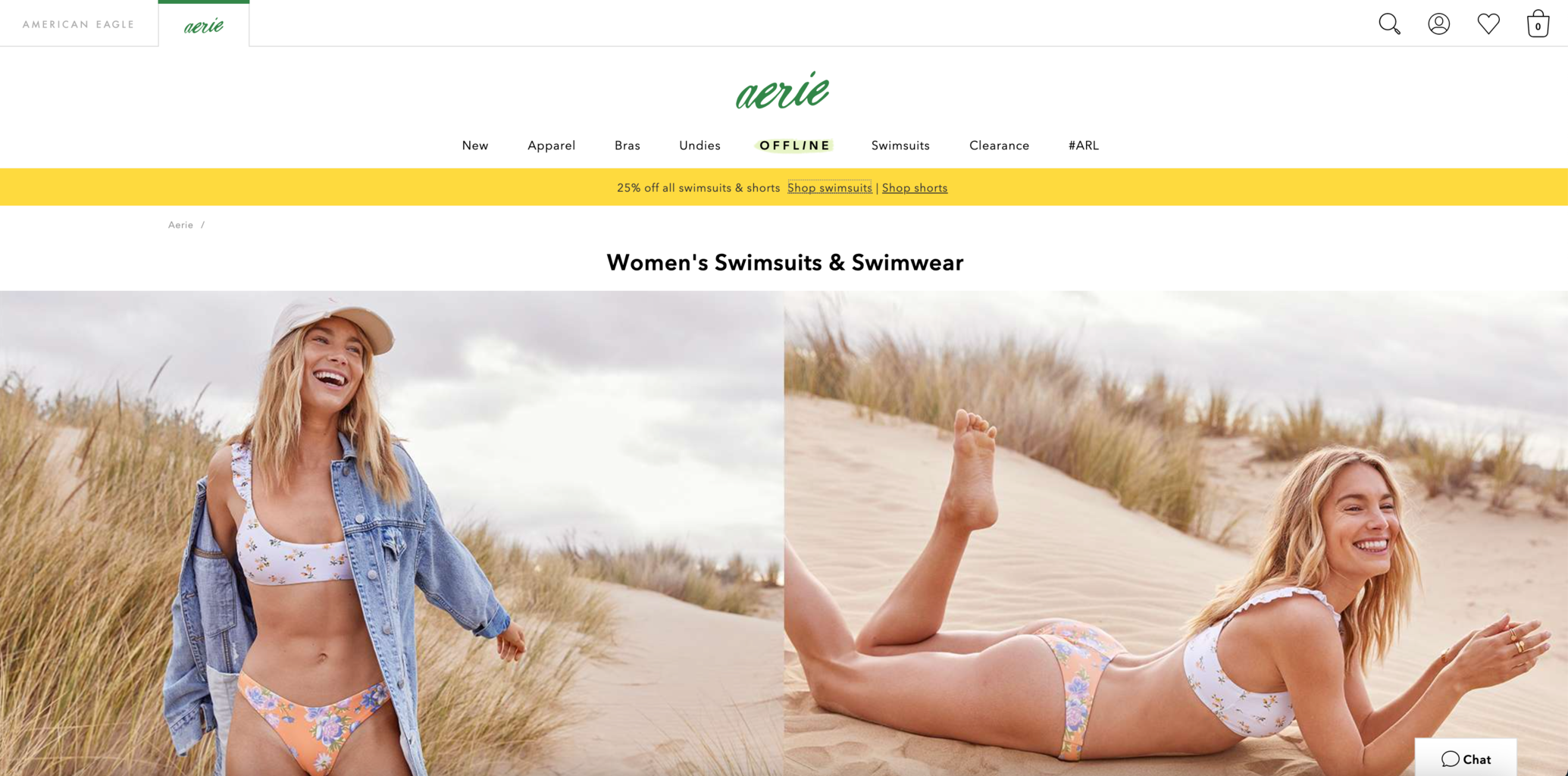 If you love pastel colors and floral designs, I would recommend shopping at Aerie for your swimsuits this season!
This place sells affordable and adorable swimsuits in all styles that will give that girly, but simple look when you wear their swimsuits.
I also love Aerie's swimsuits because they show their styles on a wide variety of body types (without airbrushing!), and they offer a range of different coverage options depending on whether you like the cheeky look or not.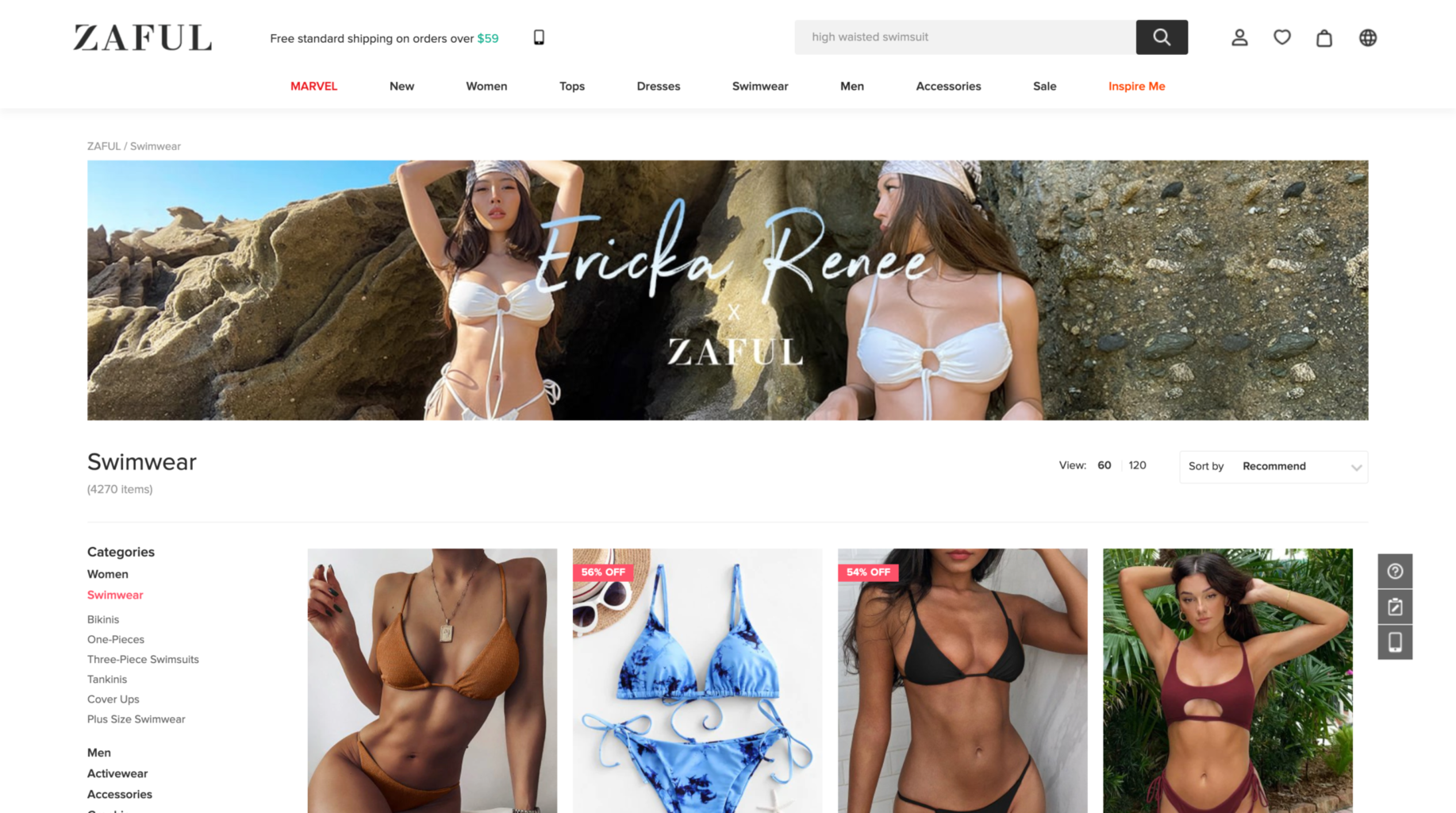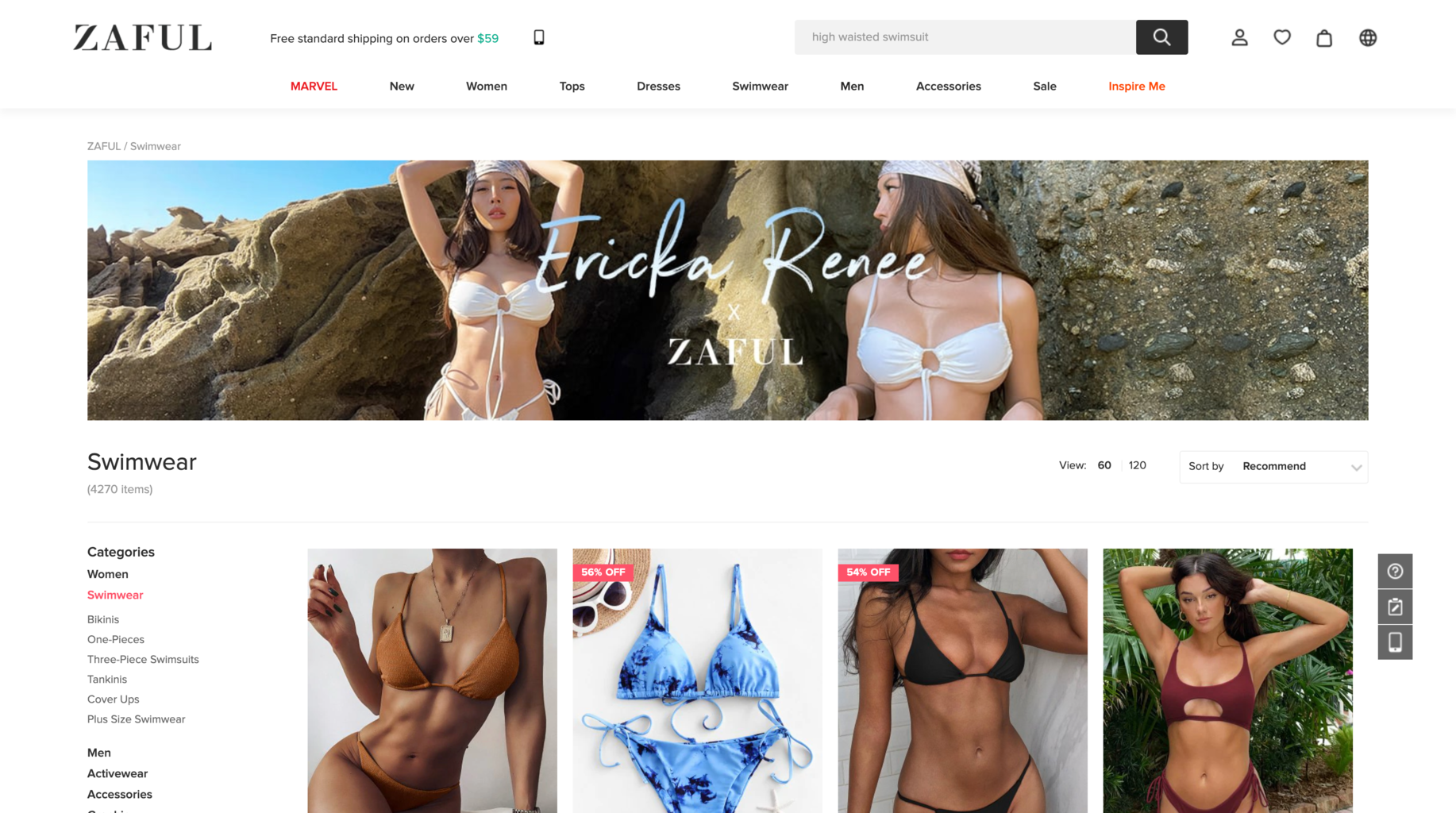 If you are looking for very affordable and cheap swimsuits, Zaful is the way to go! I love Zaful because not only are their bikinis on trend, but also they are extremely, extremely affordable — everything is basically UNDER $20!
This is perfect for those of us who want to switch up our swimsuit looks this summer because if you shop at Zaful, you can purchase a few different bikinis for the same price as one at other stores.
This makes shopping for bikinis for the summer so much more fun.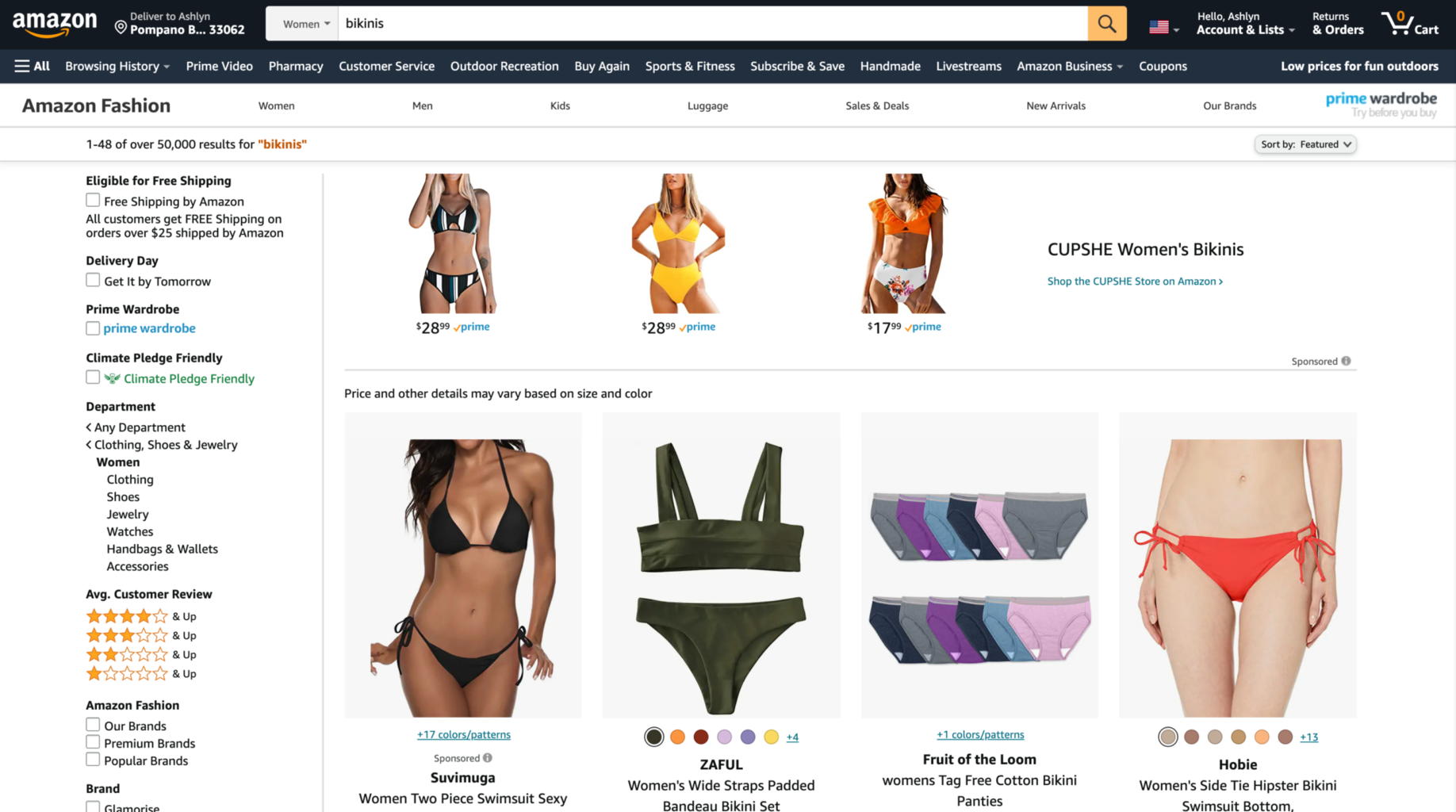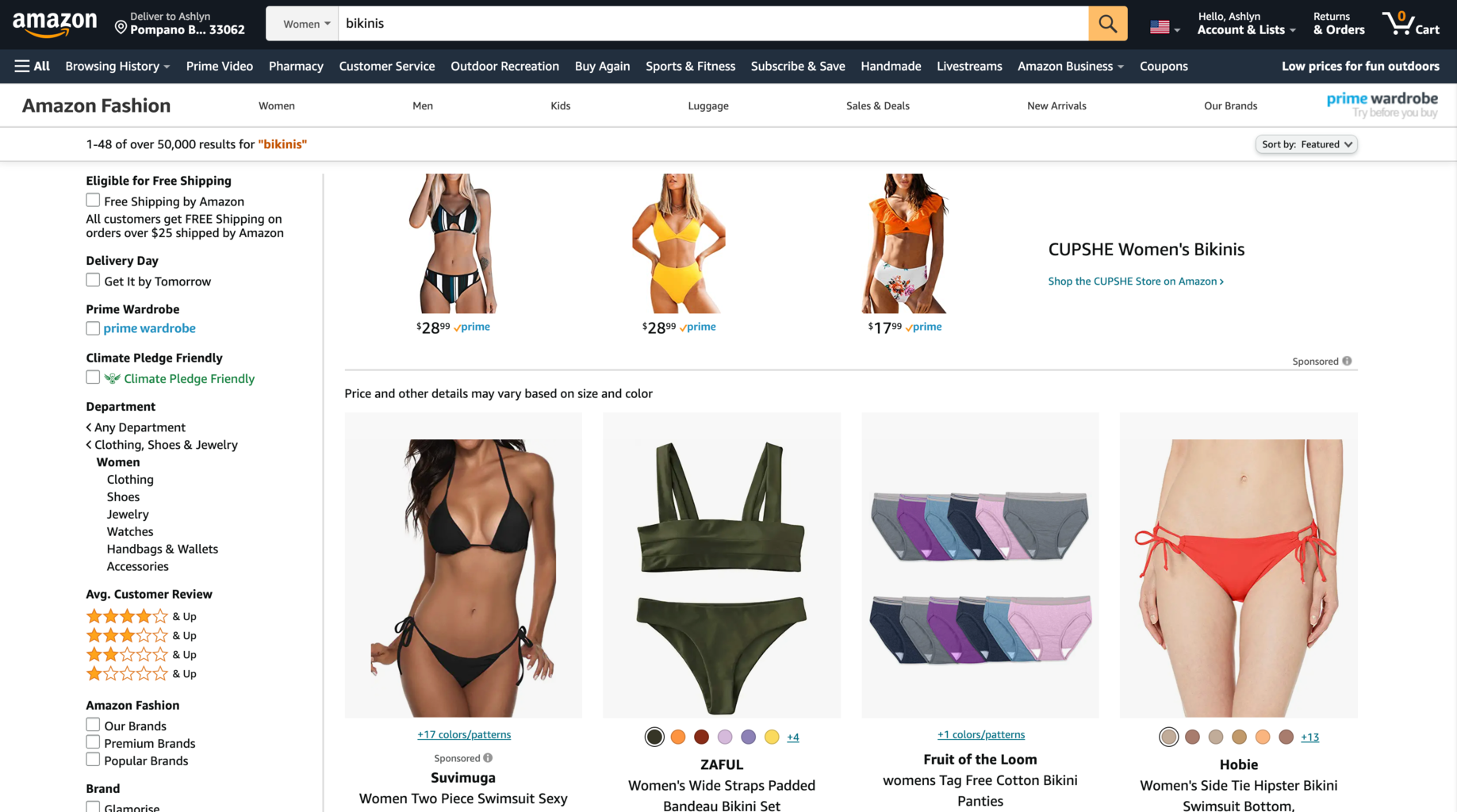 You may not have thought of Amazon as a place to get clothes for this summer, but Amazon is becoming a popular place to get clothing items!
Not only do they sell affordable and cute clothing items, but they also sell a ton of swimsuits for you to choose from. Plus, they have detailed reviews with pictures, so you can get a good idea of how something is going to fit before you buy.
Also, this is a great place to purchase any missing pieces to your swimsuits that you might need. For example, if you need a black bottom to go with a cute new swimsuit bikini top that you purchased, you won't have to worry because Amazon will have all the basics at amazing prices.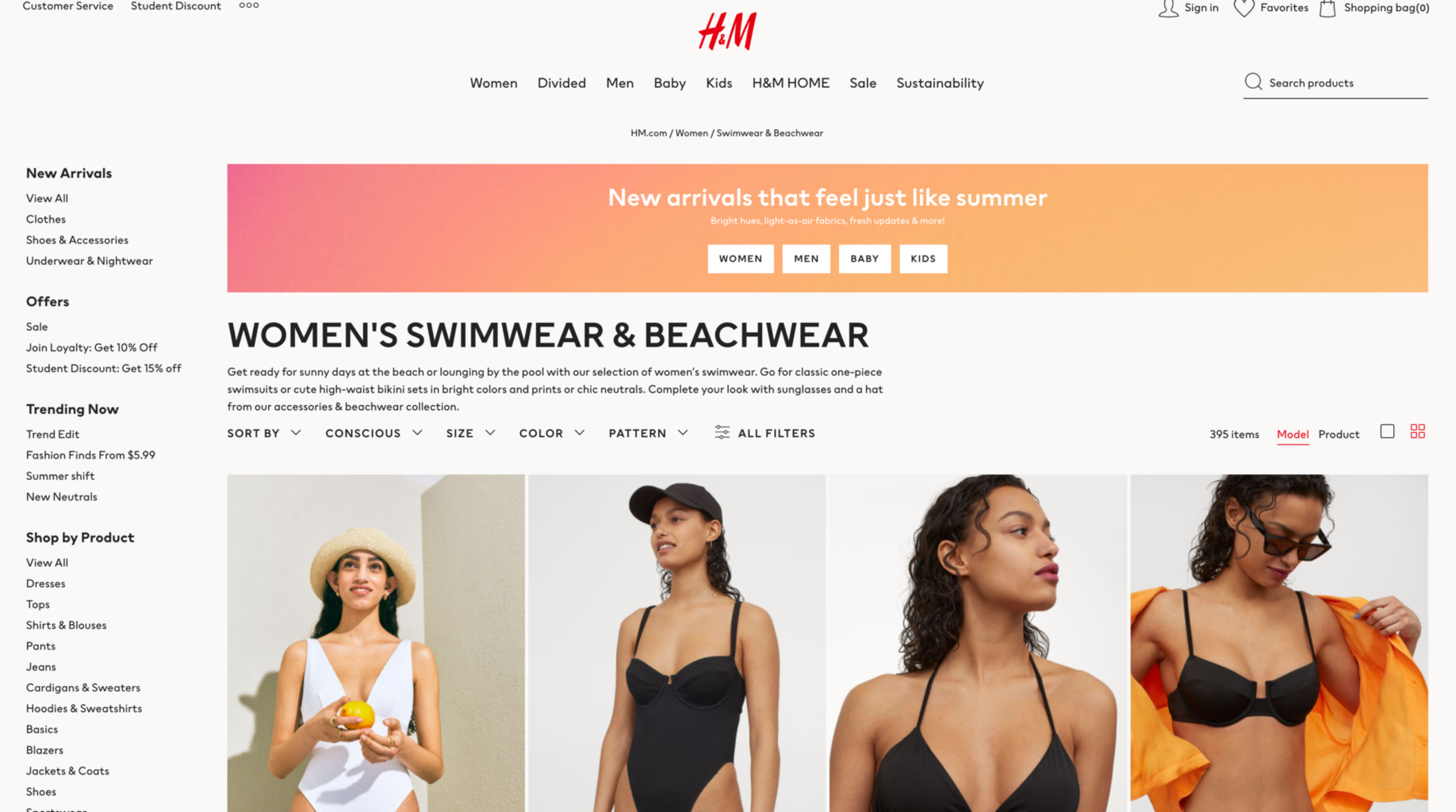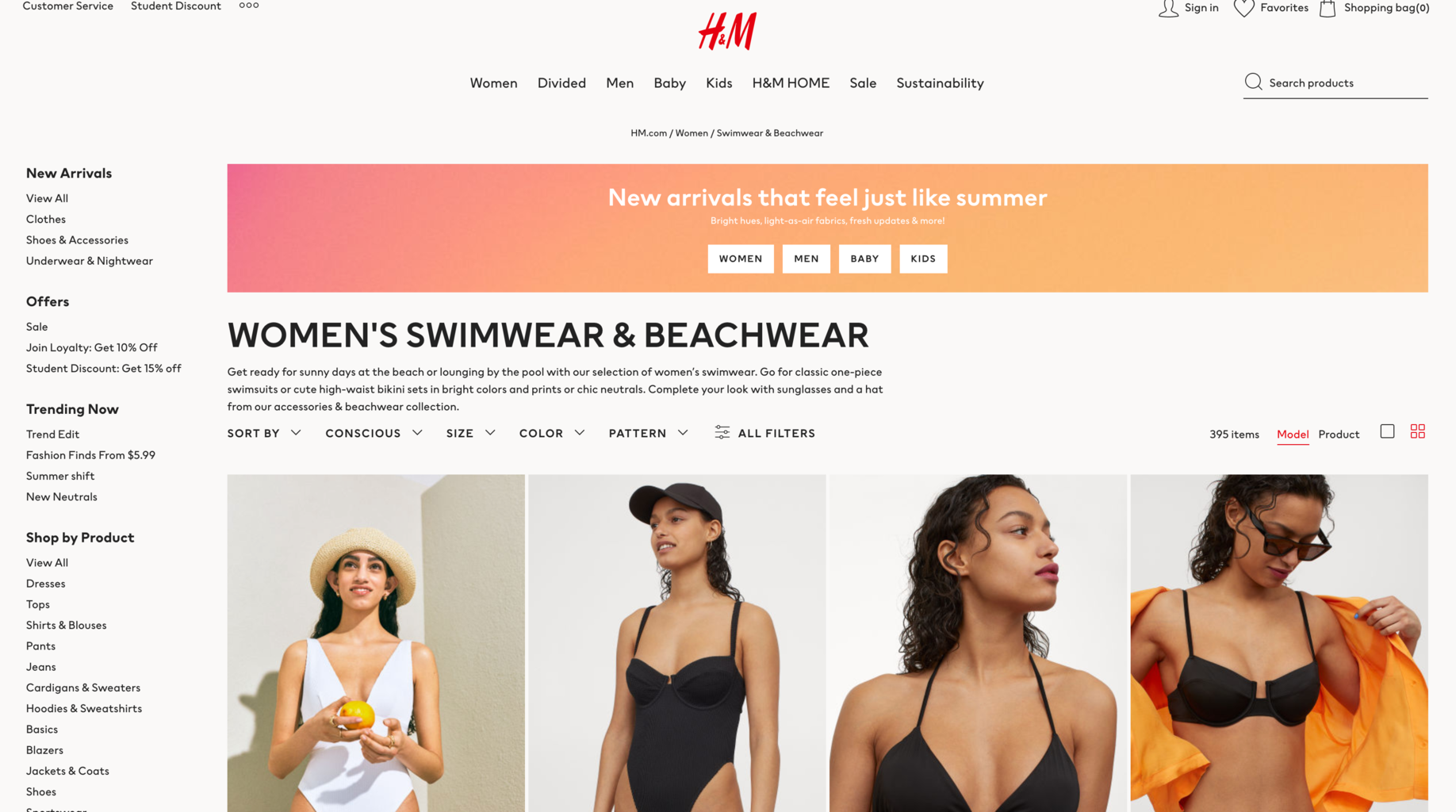 Looking for the perfect place to find affordable basic swimsuits? H&M will do the trick!
I love this store because it always has all the basics you need in your wardrobe and this does not exclude swimsuits.
Their swimsuit collection will have everything you need if you love wearing basic colors for your swimsuits like black and white. They absolutely nail the chic, minimalist vibe.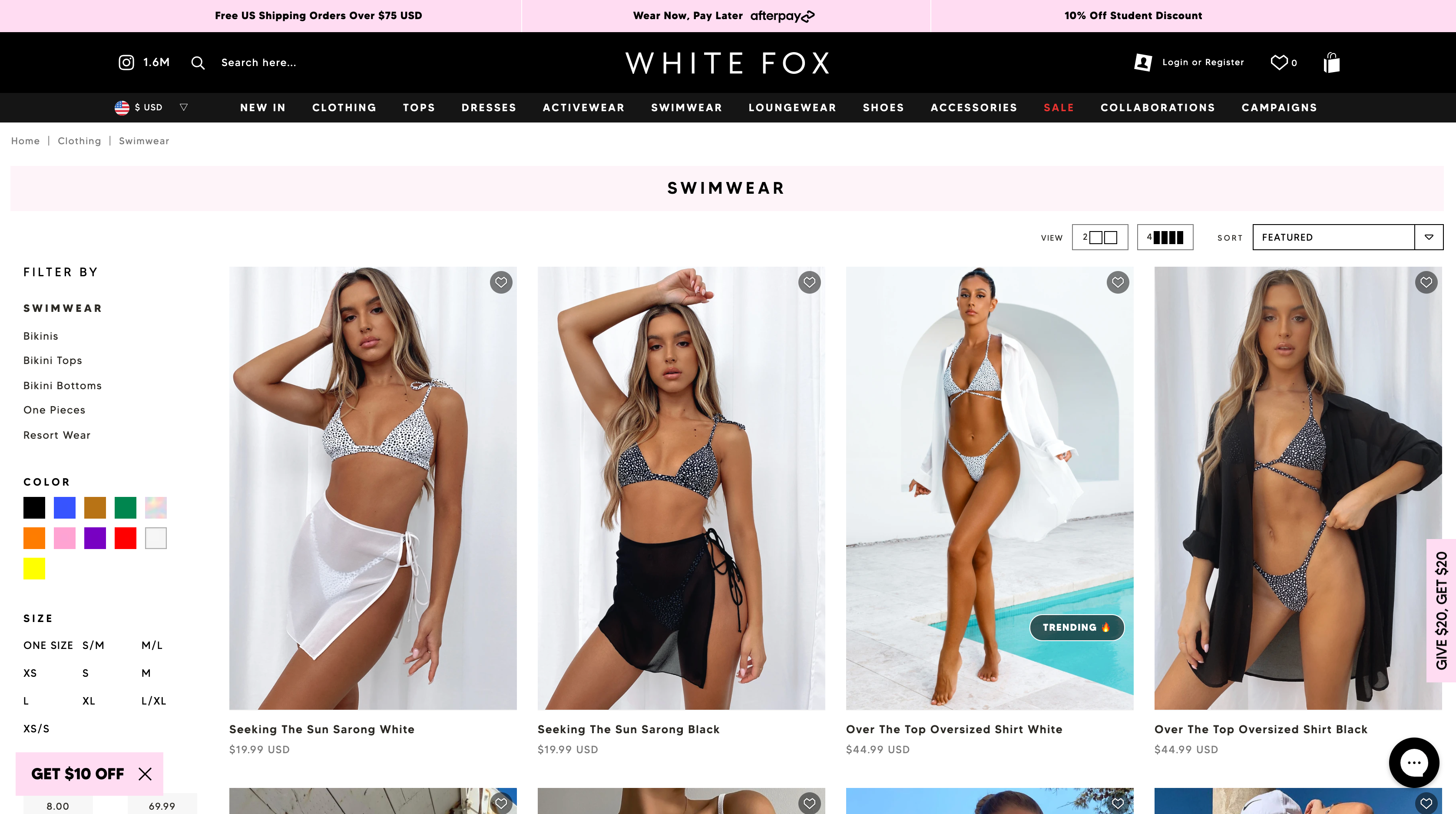 If you are looking for unique swimsuits that not everyone will have, you should shop at White Fox Boutique! This store sells swimsuits in multiple different styles and designs, so you will definitely find what you are looking for.
For instance, looking for an affordable bikini that has a crisscross design in the front (which is very trendy right now)? Don't worry because you can find it at this store!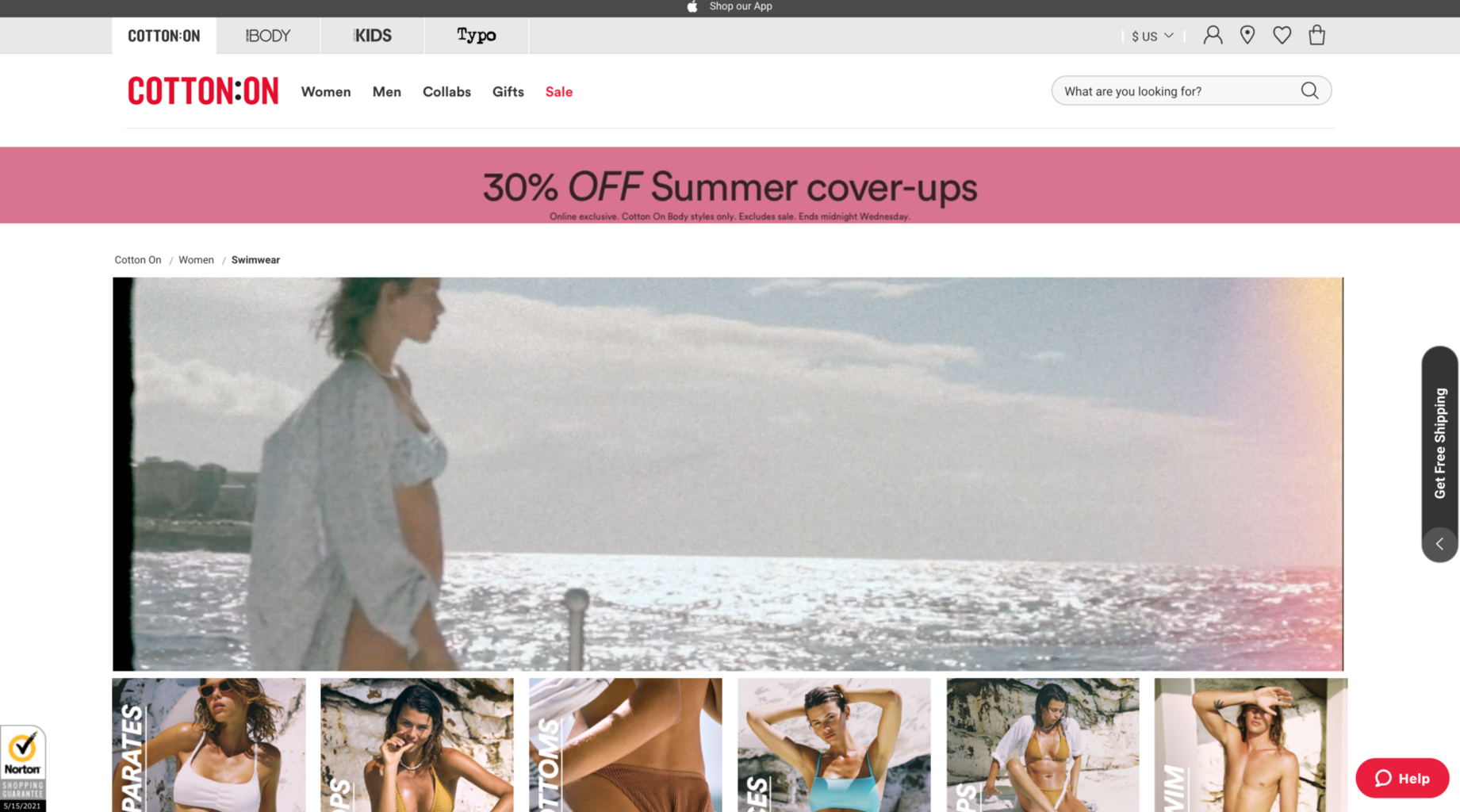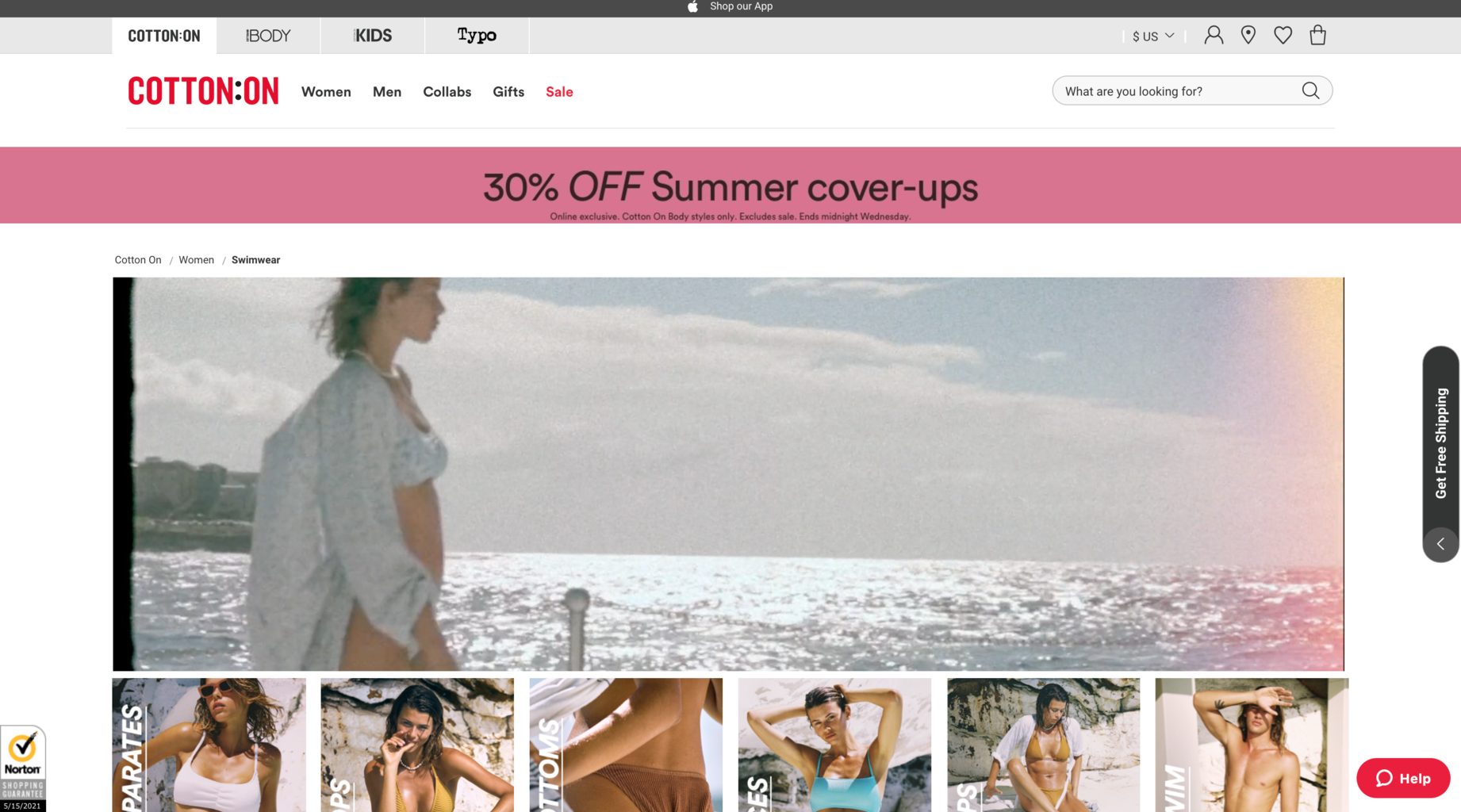 Cotton:On is a great place to shop for cheap swimsuits because they are super affordable, well made, and they use recycled materials for their suits.
You may have seen the recent trend with swimsuits which is matching clothing to go with your swimsuits. However, sometimes this can be a little pricey.
If you are looking to purchase matching swimsuits and clothing items you can throw on while at the beach, Cotton:On is the best place to shop!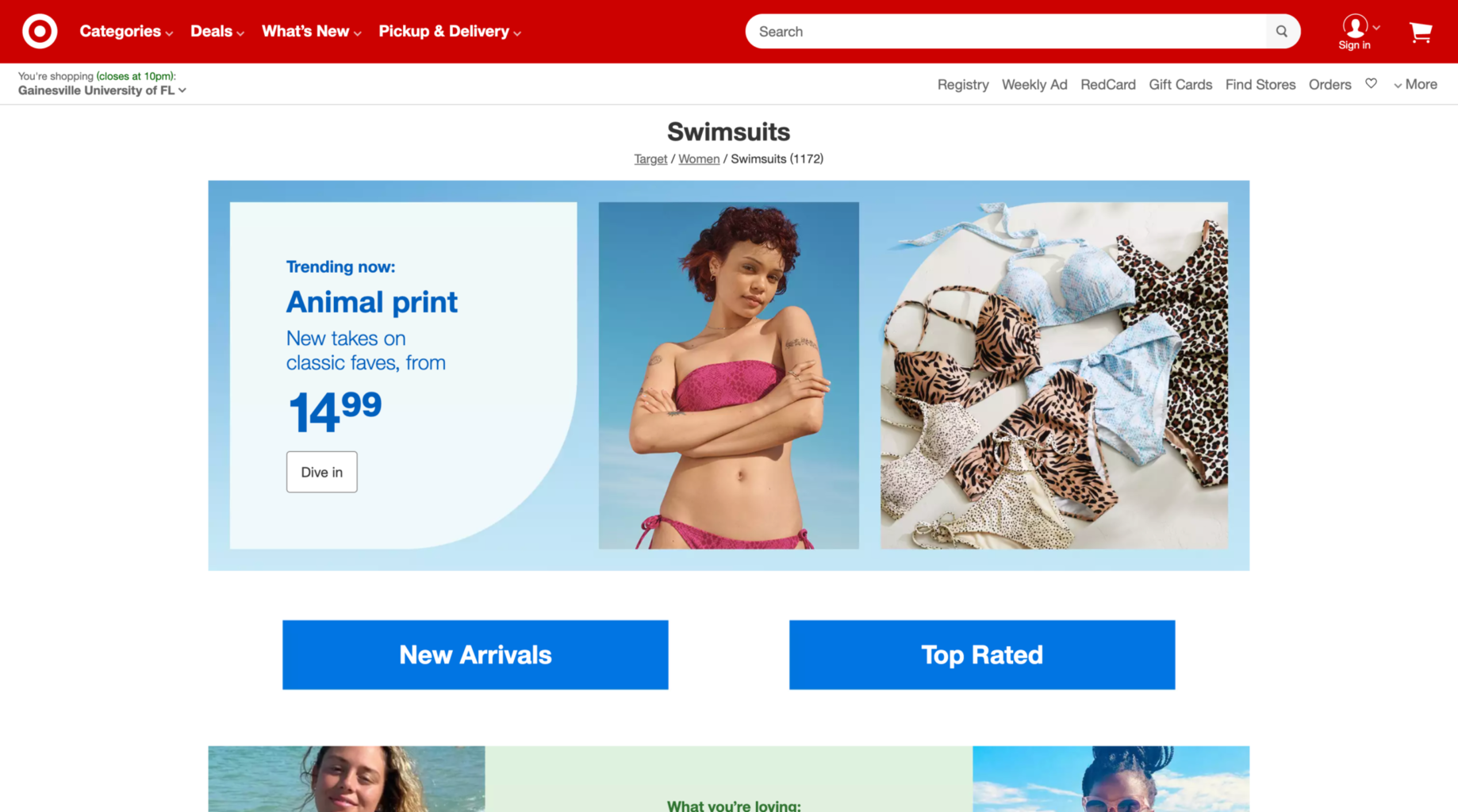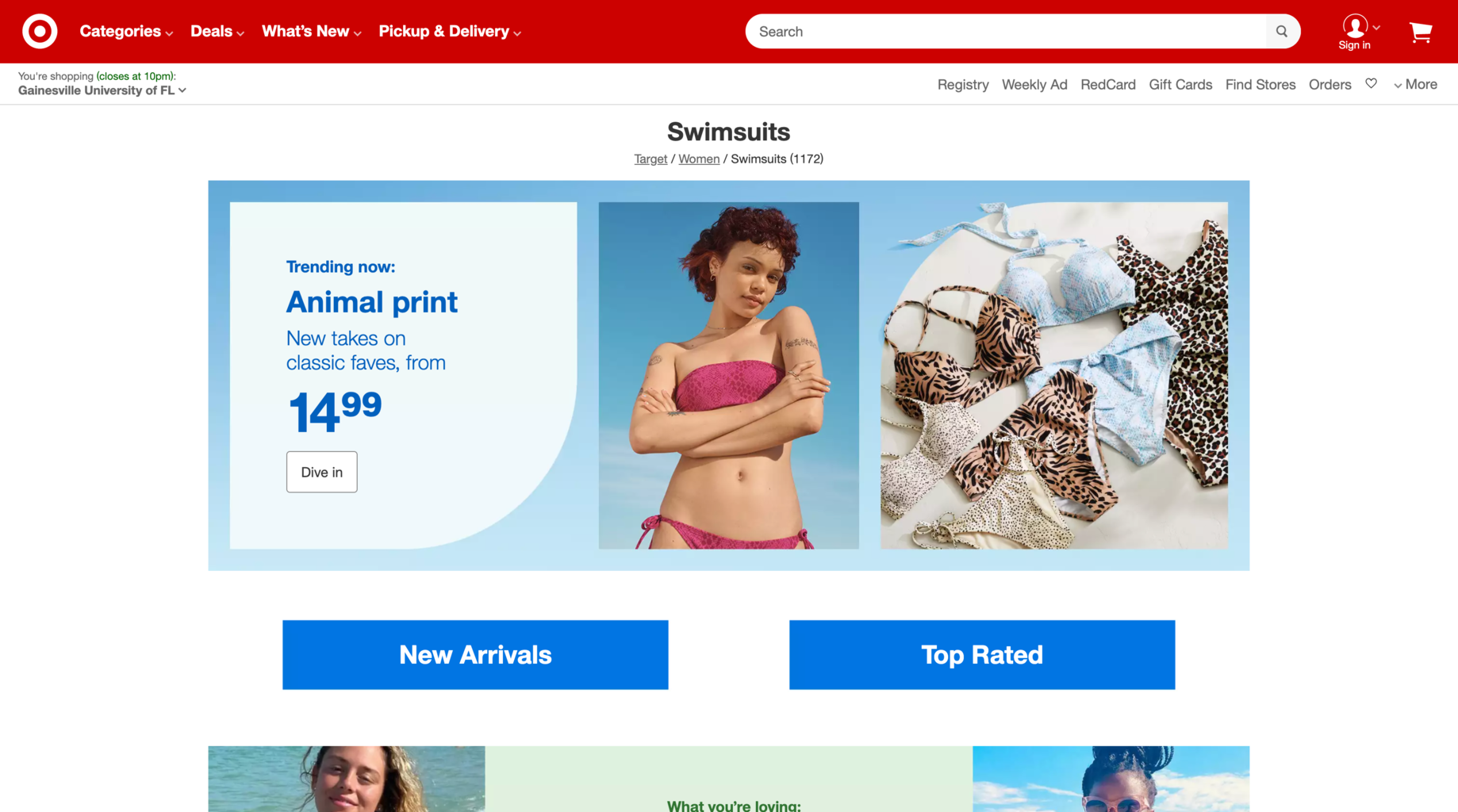 This is another store that you may not have thought of when deciding where to buy your swimsuits this summer. A few years ago, Target was a go-to place for swimwear, but it hasn't been as popular lately.
I'm glad I checked it out again, though, because their selection is A+ this season.
To my surprise, Target actually sells some super cute and trendy swimsuits that you definitely should be taking advantage of. Plus, they have a great size range and cuts that will look amazing on every body type.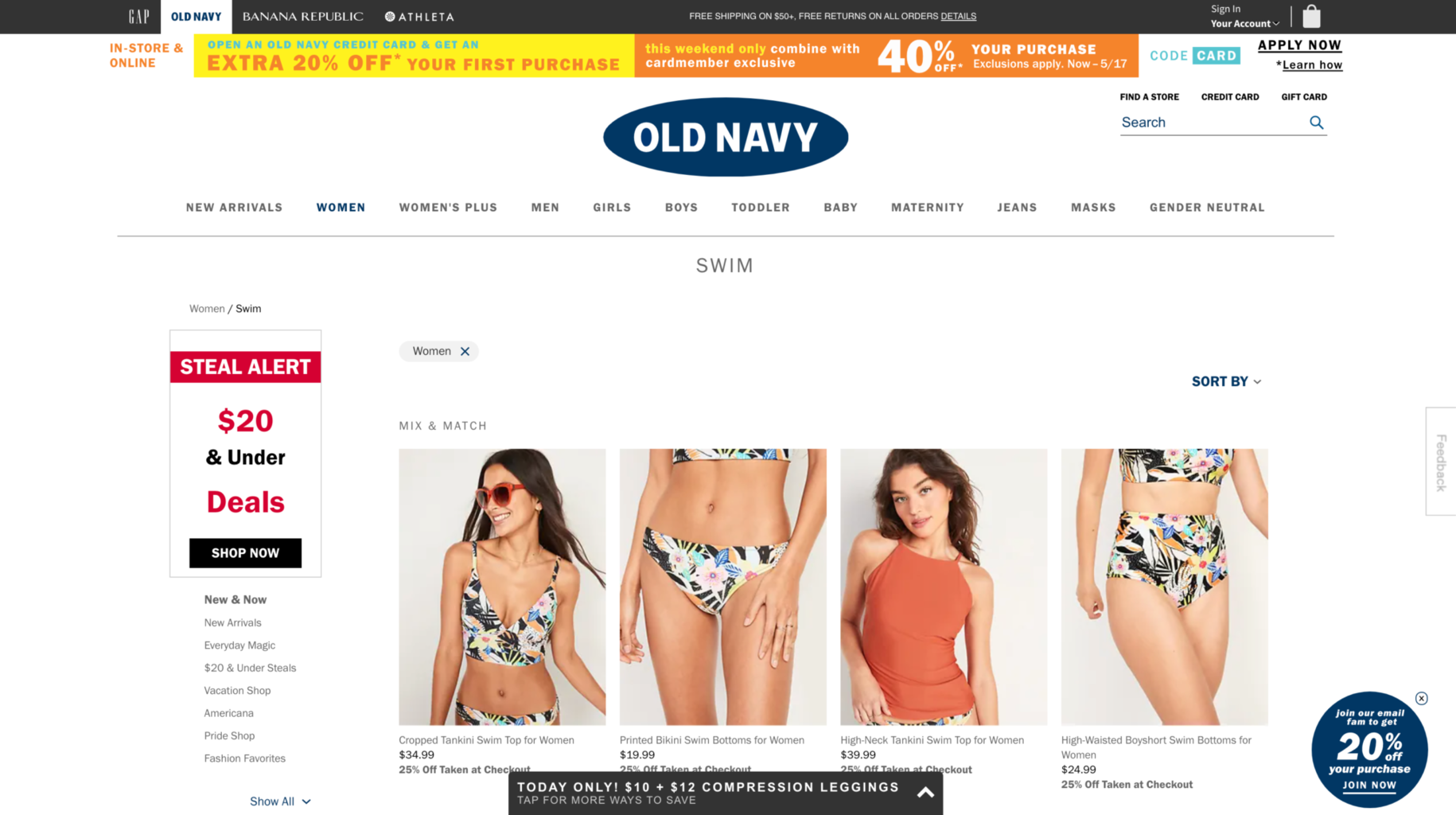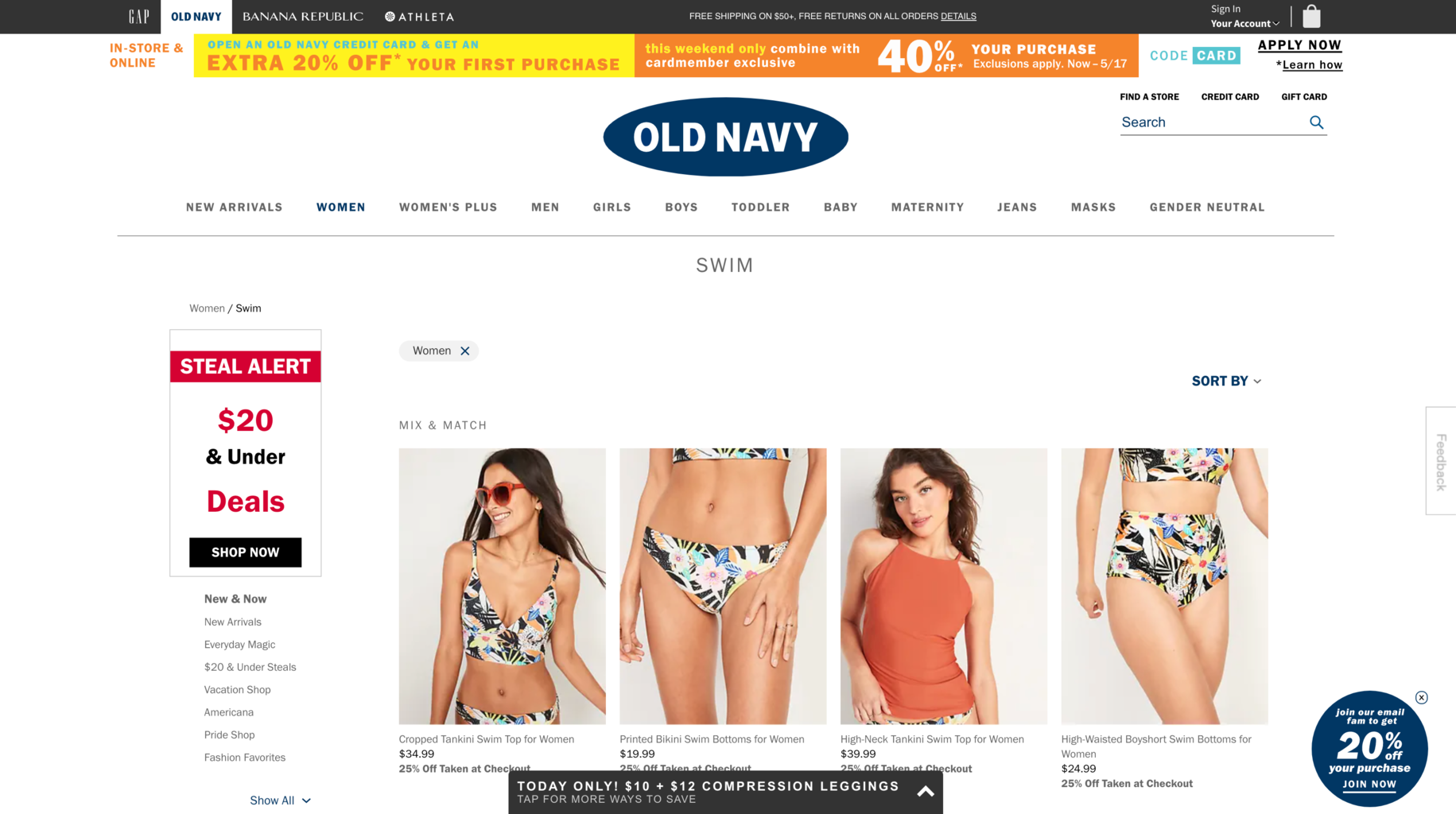 If you love floral designs and bright colors, shop at Old Navy for your swimsuits this summer! This store has no shortage of fun swimsuits to purchase at affordable prices.
Also, if you're looking for more coverage with your swimsuits, Old Navy is also the perfect place to find these more modest swimsuit styles.
Right now, they're selling more full coverage tankini-style tops that can even pass as crop tops, so you can get extra use out of them this season.
Where do you shop for cheap swimsuits?
For more swimsuits, be sure to see our guide to the best swimsuits of 2021, with our top picks for fashion-forward styles on a budget. And if you want ideas for styling your swimwear, see: 5 Extremely Cute Bikini Outfits You'll Wear All Summer Long.
Which stores will you be buying your swimsuits from? What kind of swimsuits do you want to wear this summer?
Editor's note: This post was originally published in 2018; it was completely updated and revamped in 2021 with new photos and information.