Not sure what to bring to college? Here is our ultimate college packing list for 2023.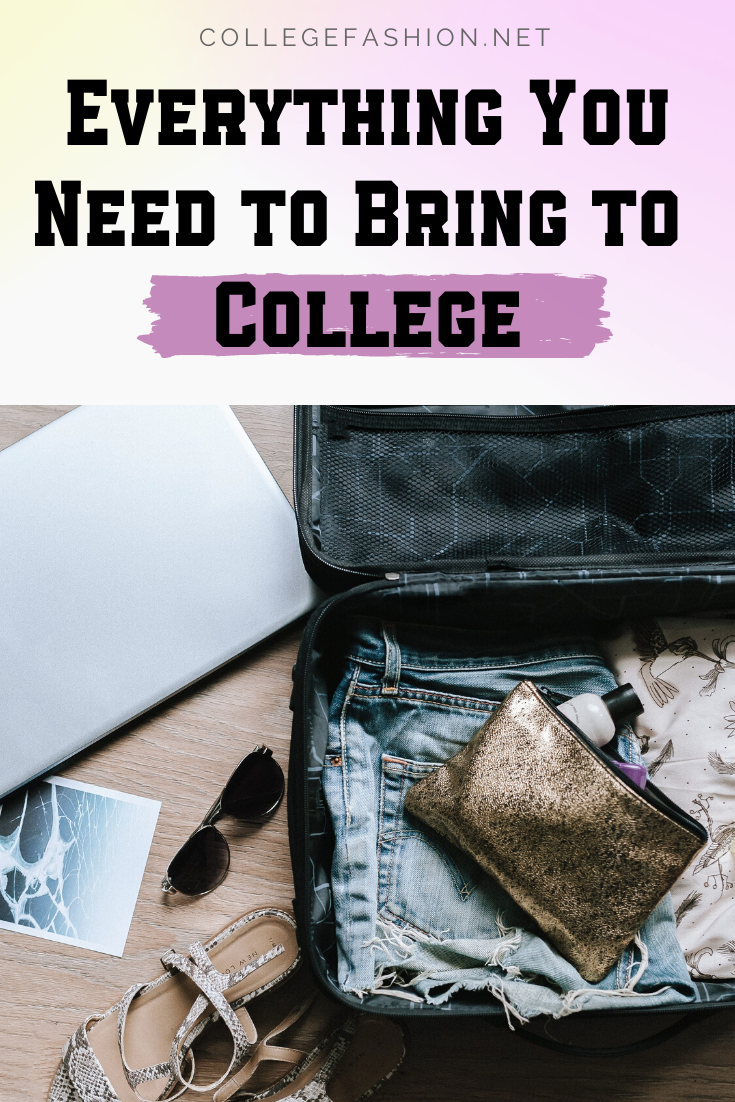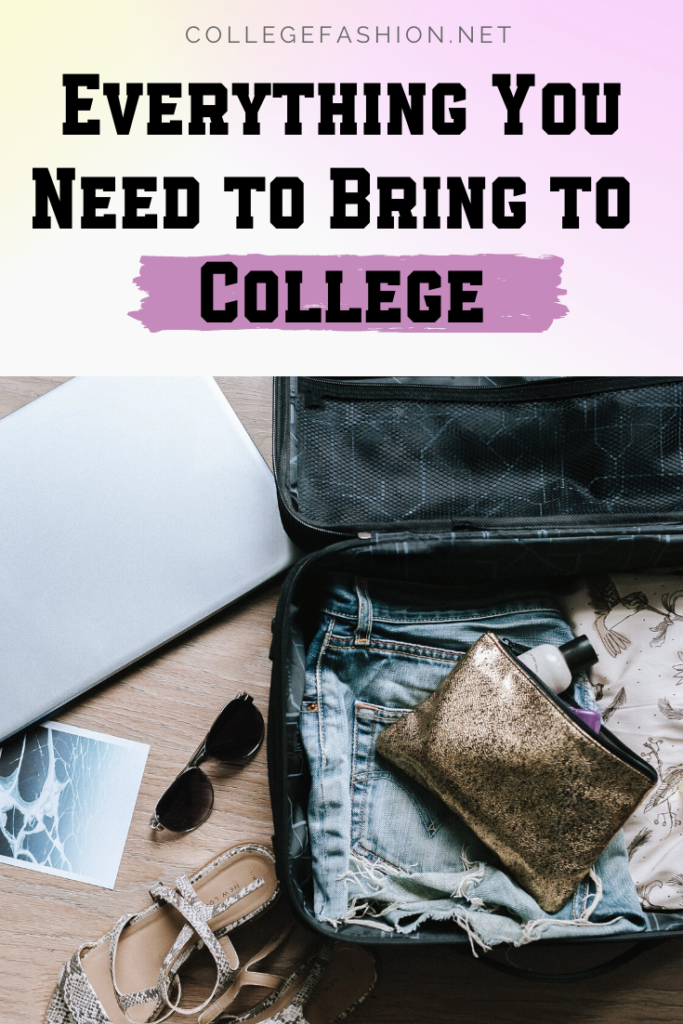 Your first year of college is exciting, transformative, and just plain amazing. But before you get to all of that you have to move in first!
The thought of decorating your dorm, meeting your new roommate, and figuring out how to pack your wardrobe into that way-too-small closet is nerve-wracking. Figuring out all the little details that make home so great and recreating it at school is a whole other story.
When I was a senior, I researched extensively (and I do mean extensively) to figure out exactly what I needed. While you will forget things–I definitely did–this college packing list is a helpful step towards that daunting move.
To help make The Great Pack easier, I've broken this college packing list down into categories, and then within each category, I've made subcategories. Each item fits into a specific category, much like a giant checklist, which you can print and use as a guide when you start packing.
This college packing list for girls is made up of the actual items I packed and used, and if I didn't, I made note of it.
Just a note: Always check your school's website before buying larger items to make sure they're within living guidelines, and consult with your roommate to make sure you don't bring doubles of everything.
Let's get to the items! Keep reading to see our ultimate list of things to bring to college.
What to Bring to College: Dorm Bedding Essentials
Let's start our college packing list off with the most obvious category, bedding. Don't forget that most dorm beds are extra long, so regular twin-size sheets won't fit. Below is a complete list of college bedding essentials.
Also, for more bedding sets to fit every aesthetic, see our full guide to dorm bedding.
Dorm Decor Essentials
There are a million ways to decorate your dorm, and we don't have space to get into all of them here. (See our full guide to dorm decor for tons of detailed ideas!)
That said, here are the must-have decor items every girl needs to bring to college.
Dorm Organization Products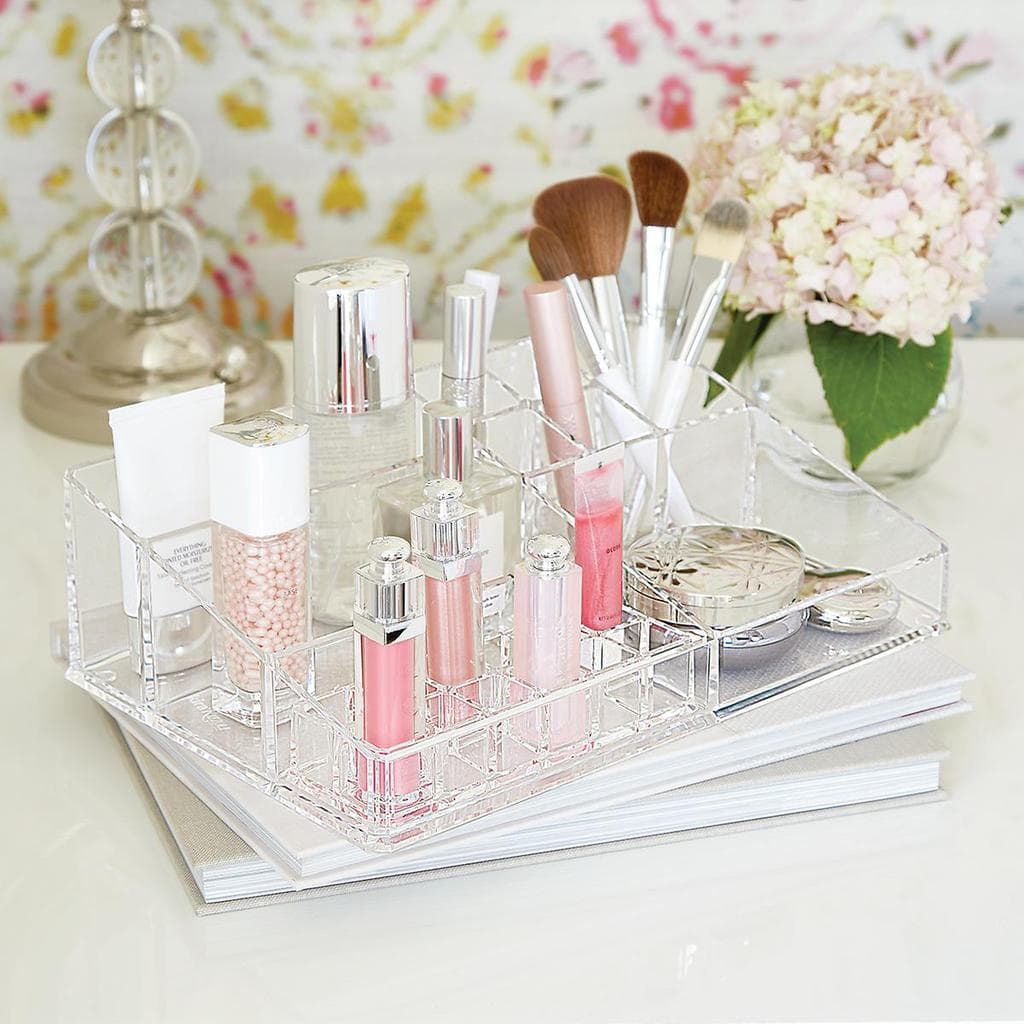 This wouldn't be a college packing list for girls without an organizing section. Desk, closet, and makeup organization are necessary for making the most of a small space. The Container Store has organizing down to a science, but if it's a bit too expensive for your budget, places like Target or Walmart carry wallet-friendly organizing solutions.
Below, I've listed my must-have organizers for every college girl's room to get you started. If you want to get even more advanced, see our guide to dorm room organizing essentials.
Dorm Cleaning Essentials
If you, like me, can't focus if your room is gross, make sure you stock up on some cleaning basics before you get to your dorm. Below are my go-to cleaning products that should be on every college packing list.
Also, my biggest tip is to sign up for an Amazon Prime Student account (use that link to get a 6-month trial for free!) so you can automatically have cleaning products and paper towels delivered to your door every month. Makes it so easy to stay stocked up, especially if you don't have a car on campus.
College Toiletries/Bath Products
A lot of this is going to vary depending on your personal grooming habits, but here's a list of the basic toiletries and bath products you definitely need for college.
Clothing & Accessories for College
College Laundry Essentials
For many of us, college is the first time we've been responsible for doing our own laundry all the time. Here are the laundry essentials that should be on every college packing list.
Kitchen, Cooking and Food Essentials for College
Even if you have a dining plan, you will want some basic staples to prepare food in your room, so be sure to put them on your college packing list. Trust me, there will be days where you don't feel like trekking to the dining hall! Here's what you need to have on hand:
College Electronics
Below is our general college packing list for electronics. A lot of this checklist is going to come down to your lifestyle and what you will actually use.
For instance, friends of mine didn't bother bringing a printer — there were so many places on campus to print; it didn't matter if one was broken. I, however, felt like the printers at my school were unreliable and too far away, so I felt like my printer was a justified buy.
As far as TVs go, I swore by mine, but tons of people do all their Netflix watching on their laptops. It all depends on your personal preferences.
Handy Items for College
These are all great to have — and easy to forget! Get these basics and you'll be thanking yourself.
First Aid/Medicine to Bring to College
Not the most fun to shop for, but so important to have on hand! Here are the basic medicinal items that should be on every college packing list.
School Supplies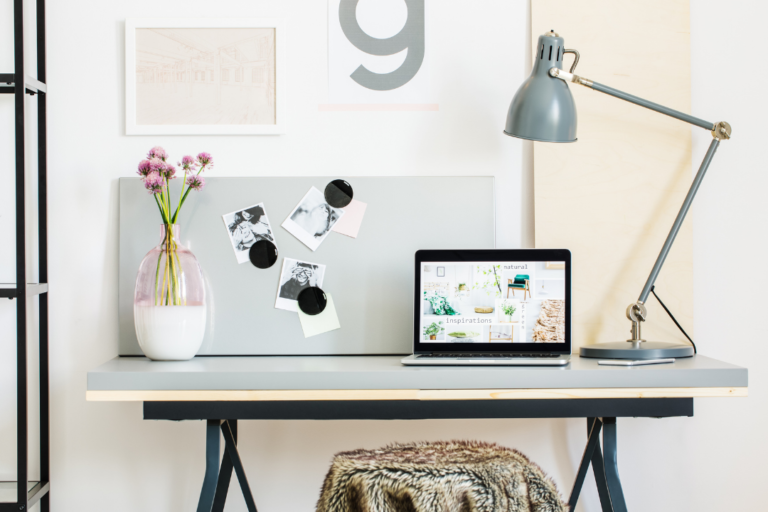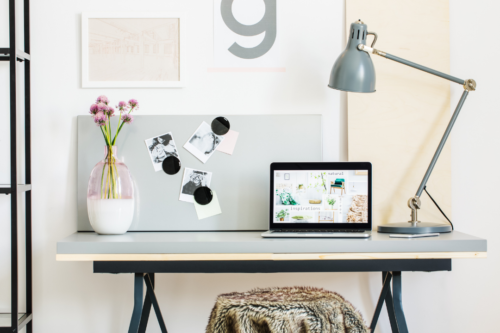 "School supplies" is a huge category that depends on personal preferences. See our Ultimate Guide to School Supplies for our full detailed guide to this, but here's a quick list of what you will want to bring:
Other/Miscellaneous College Essentials
Here are some other miscellaneous items that should be on every girl's college packing list.
Documents/Papers to Bring to College
Last but not least on our college packing list for girls, we have documents and papers — these are all pretty self-explanatory and important. Don't forget them!
195. License or Photo ID
196. School ID
You may not get this until you arrive at school.
197. Passport
Important if you plan to work or do any international travel while at school.
198. Checks, if you have them
You'd be surprised at how many times you will be asked to write a check.
199. Copies of Insurance
Think health insurance card, any car insurance you carry.
200. Financial Aid Documents
201. Bank Documents
202. Medical ID or Medical Documents
203. Papers associated with a Service Animal or Emotional Support Animal
204. Car Registration
(If you are bringing a car to school.)
205. Car Parking Pass
206. Copy of Birth Certificate
207. Copy of Social Security Card
Bonus: Tips & Packing Shortcuts for Bringing Your Stuff to College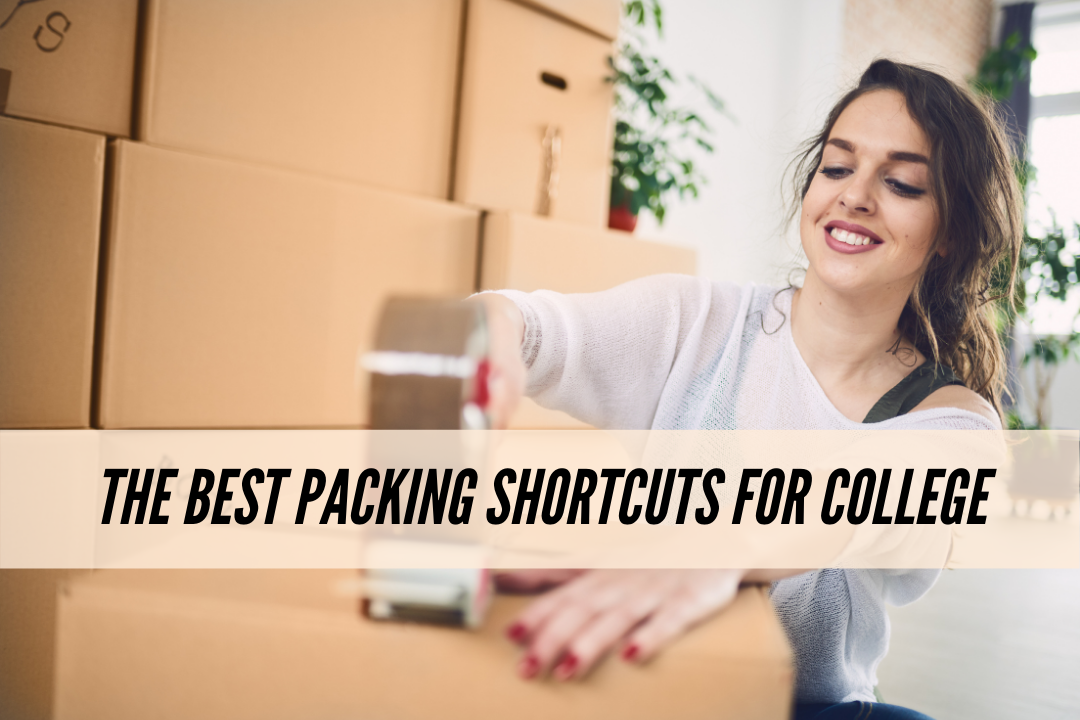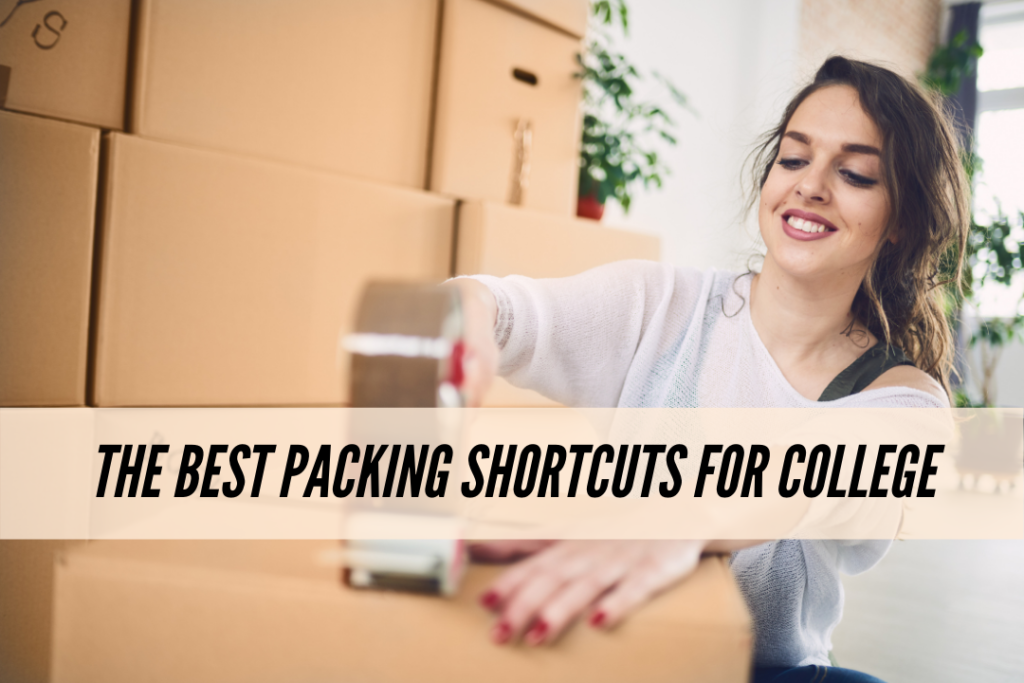 Now that we have your list of what to bring to college, I'd like to share some packing tips and tricks I've picked up along the way to make your move to college easier.
These tips will give you more time to focus on making new friends or reconnecting with old ones during your first few days back on campus.
1. Make a serious list.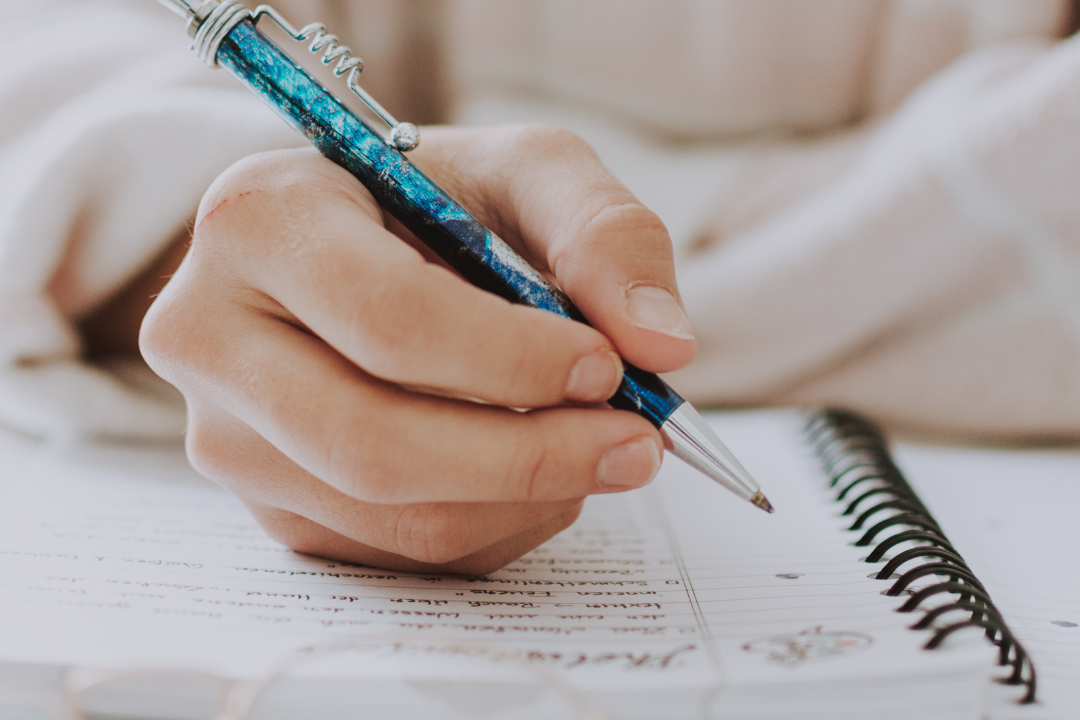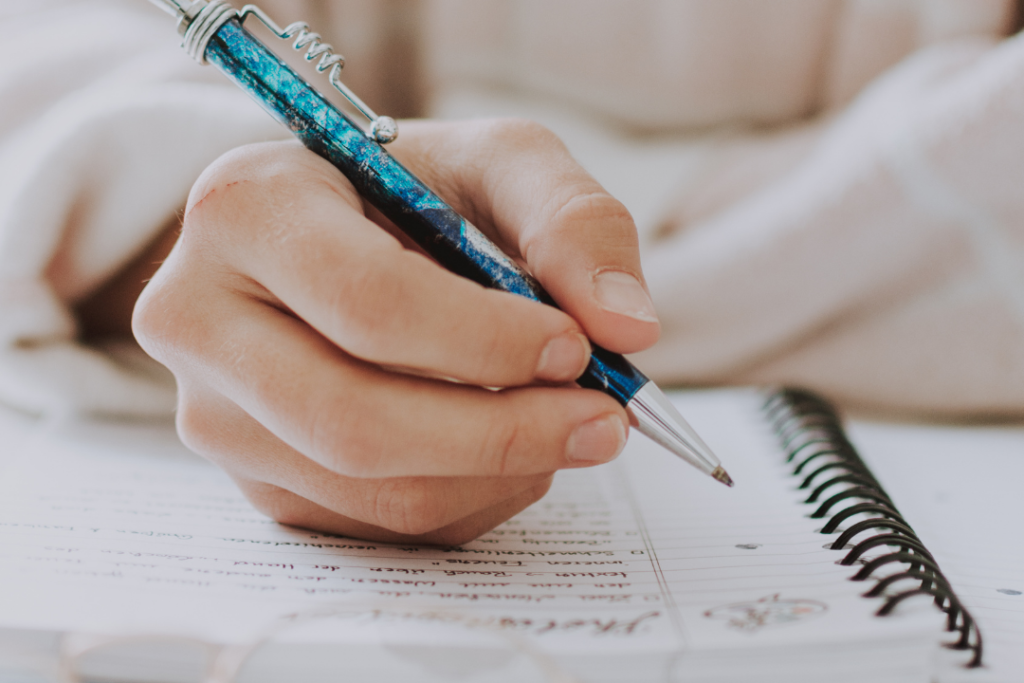 In addition to our list above, make a list of the things you use every day! It doesn't have to be radically organized or detailed, but keeping an ongoing list of your living essentials will help prevent those "oh no!" moments once you're back at school.
So start with the basics: Think of your typical day and write down everything you use in that day, from shampoo and conditioner to eye-makeup remover and hair ties. Keep the list somewhere central, like your desk or car (or make it on your phone), so you can add to it over the next few weeks. Whenever you remember something random that you'll need at school, add it to the list (my stapler!).
2. Resist the urge to overpack.
This will be no news to you upperclassmen, but if you're a freshman, take this advice to heart: While it may be tempting to stuff every item you own into your suitcase, you DON'T want to overpack for college!
Here's why: If you're moving into a dorm, you're going to have limited space (often VERY limited space), and until you get there, it's hard to judge just how small that space is going to be. So focus on packing what you know you need, and maybe one or two extras that are special to you (like photos or CDs).
For clothes, it helps to figure out when your first visit home will be (Thanksgiving? Christmas?) and only bring stuff you'll wear before that date. If you're going to be gone for a few months, it's a good idea to bring some of your fall and winter wardrobe now. But, if you'll be heading home in a couple weeks, just bring your summer clothes for now and switch it up when the temperature drops.
3. Declutter your stuff before you pack!
There is no getting around the simple fact that it is much easier to get it together once it is already together!
You should always start your packing by going through all of your stuff. Analyze what is worth keeping and what you keep around just for show — and be ruthless.
We have a full guide to decluttering tips so be sure to check that out for full details. But here are a few more helpful tips to help you determine an item's worth:
Have you worn it or used it in the past year? Chances are that if it has been forgotten, it will most likely stay forgotten.
Is it a good memory or just garbage? Notes and ticket stubs can be nice to keep, but if you're going to hang on to them, I recommend using a scrapbook to keep them organized. Also, you can consider taking pictures of random memory items so you can look back on them without physically keeping them around.
Do you REALLY need it? What is this item's purpose in your life? If you can't answer this, it might be time to let it go.
4. Keep Clothes on Hangers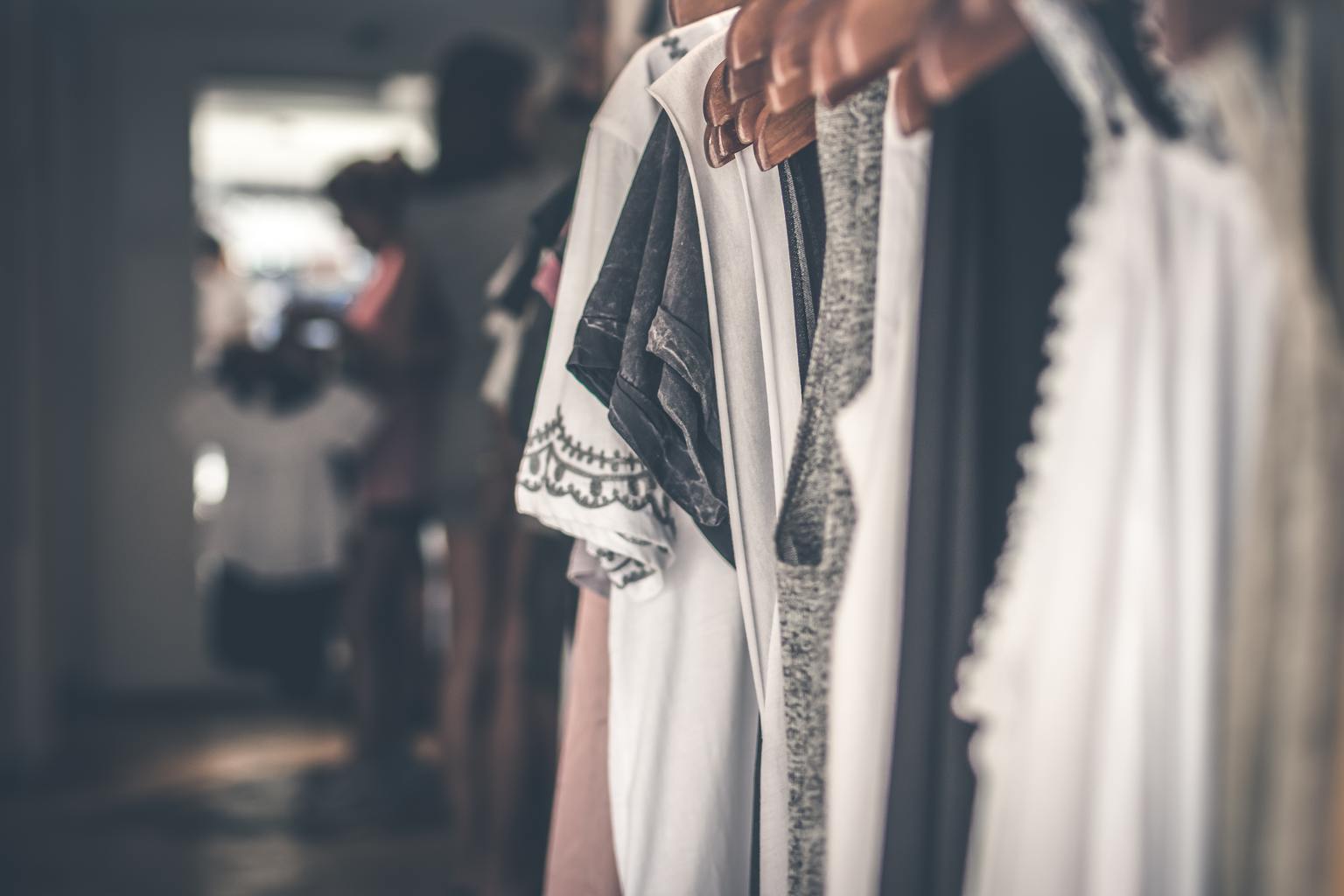 You'll save lots of time moving in if your hanging clothes stay on their hangers so all you have to do is fill your closet once you get there.
I separate my clothes by type (short sleeve shirts, dresses, skirts, etc.), punch a small hole in the top of a garbage bag and slip the clothes into the bag with the hanger hooks coming through the top of the bag.
5. Pack Bedding in Your Pillowcase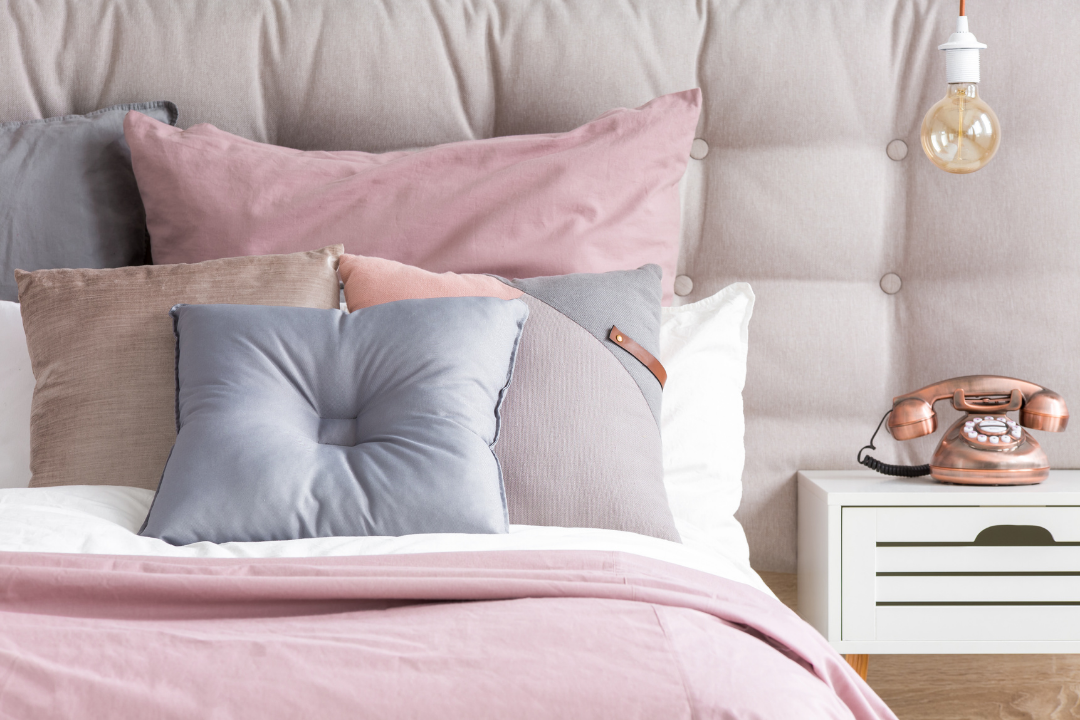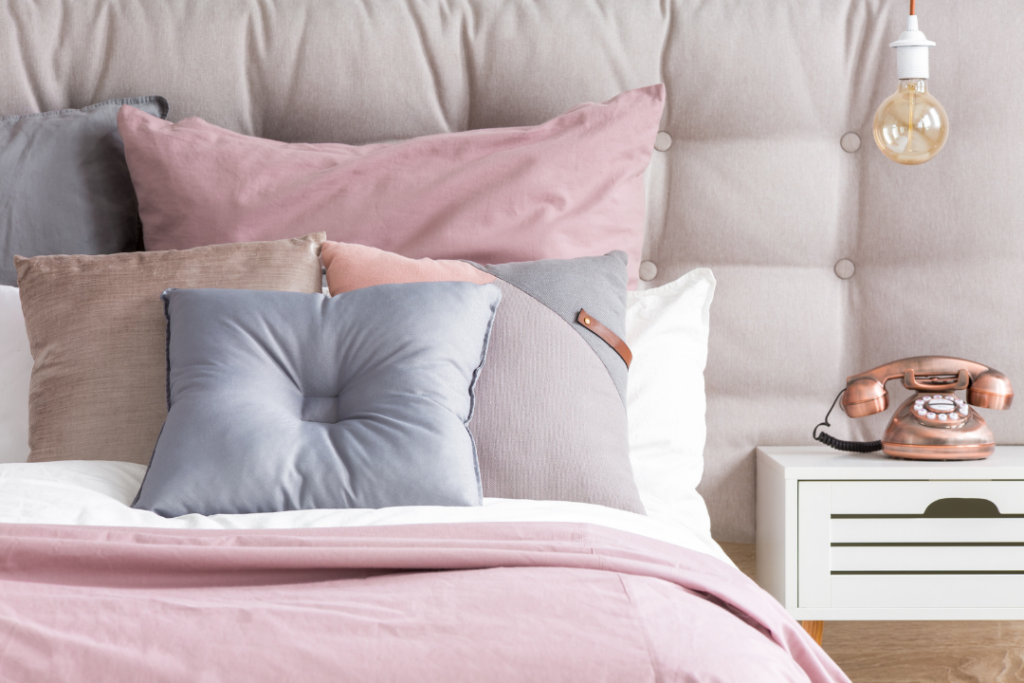 When you pack your bedding, it's a great idea to slip the fitted sheet and top sheet inside the pillowcase so that you know everything is together and easy to grab when it's time to change your sheets!
6. Pillows in Plastic Bags
Pack pillows in plastic bags in order to squeeze as much air out of them as possible.
No need for vacuum bags — extra large Ziploc or other sturdy plastic bags will do just fine. Just make sure to squeeze the air out of your pillow then seal the bag.
On the other hand, if you have delicate furniture or boxes to pack, sometimes it's best to leave the pillows fluffy and use them as natural padding.
7. Pack Your Purses Like Luggage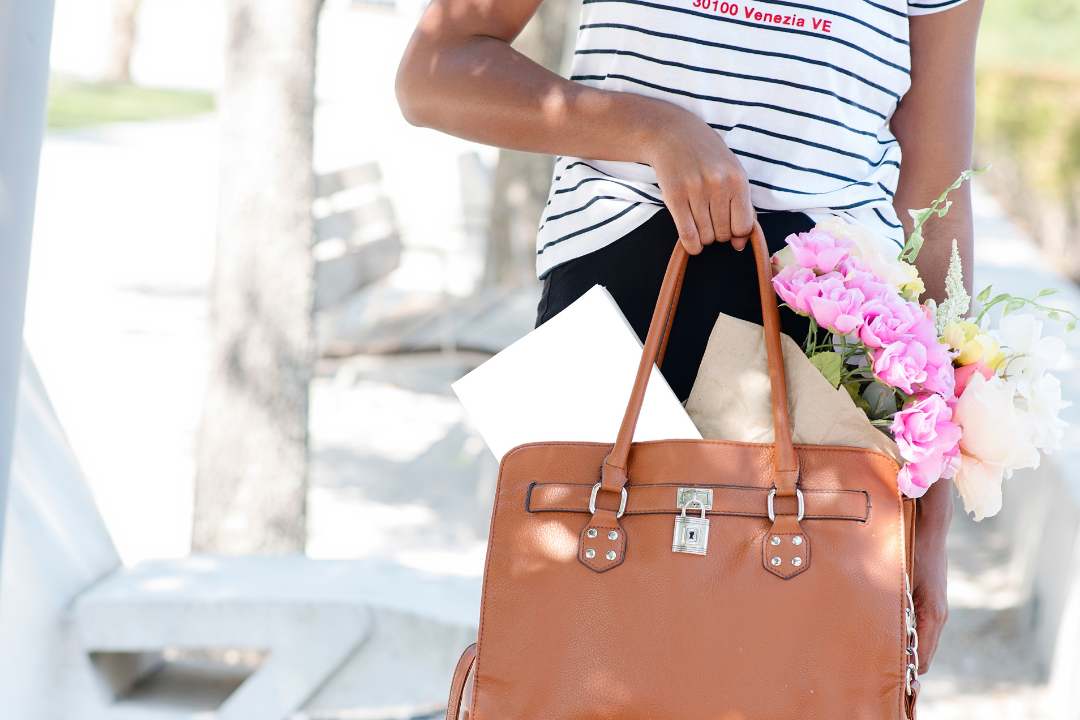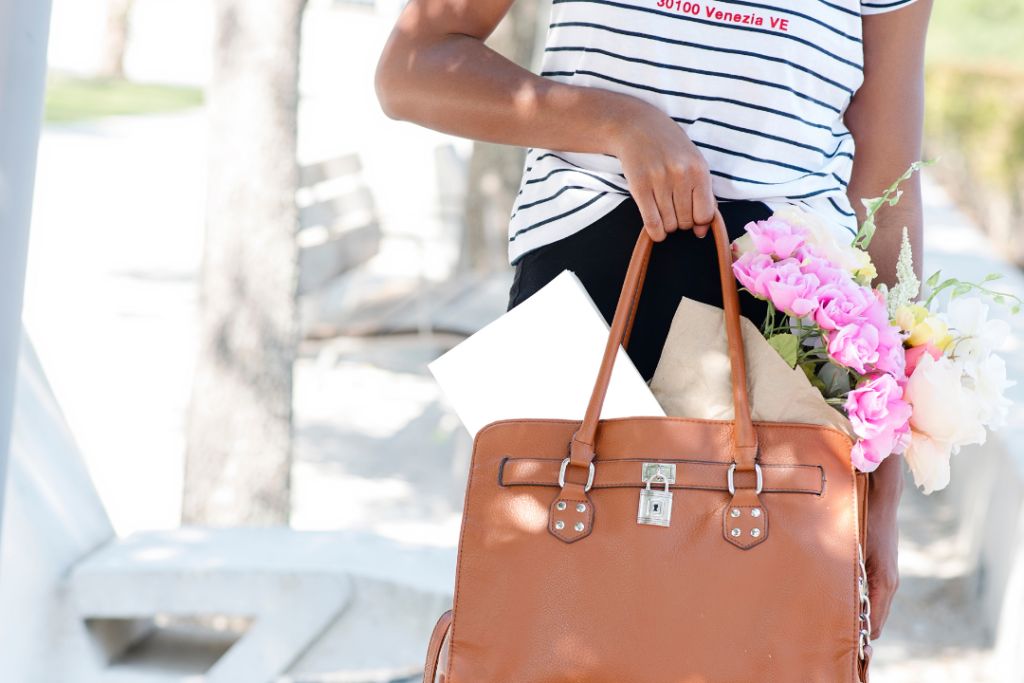 I find that it works best to pack as many things as I can into bags I'll use during the semester.
Keep in mind the fact that any boxes you take with you will need to be either stored or thrown away, so it's a good idea to fill up as many everyday bags as you can.
For instance, fill your backpack with all your school supplies, your suitcase with all your jeans, and a purse with all your makeup.
Just make sure everything that can spill is tightly closed and put in a plastic bag first!
8. Secret Weapon: Cling Wrap
Cling Wrap is truly my packing secret weapon. Surprising, right? It works like a dream. Use it to:
Keep mini plastic shelving units (like the ones to hold accessories and hair bands) together by wrapping them in Cling Wrap.
Remember these jewelry storage ideas? Get everything organized at home and then wrap it up with Cling Wrap to keep it organized on the way to school.
Shelving units that require assembly can be held together in transit with Cling Wrap. I use this for both my kitchen shelves and my closet shoe racks!
9. Be Smart About Packing the Car
Put heavy items on the bottom and build up from there. Once you have the big things in place, use softer items like clothes and bedding as cushioning between bulky items.
10. You will probably forget something. If so, don't panic.
Trust me on this: There's practically nothing you can forget to bring that can't be fixed one way or another. Beg your Mom to Fedex your favorite going-out top to your dorm, convince a friend from home to visit you for the weekend with your hair straightener in tow, borrow your new roommate's printer (pitch in for ink and paper!) until you can get home to grab yours, or, if all else fails, go out and buy whatever you're missing.
There are always ways to get what you need, so while forgetting something might be annoying, it's nowhere near the end of the world.
It helps to be prepared and take time when thinking of everything you need to pack, but don't stress yourself out; stress will only make you more likely to forget something important. As long as you stay calm and be creative, you're guaranteed to survive your back to school journey, even if all you remembered to pack was clean underwear (but, please don't let that be the case!).
What do you think of our ultimate college packing list for girls?
Hopefully, this is helpful as you head back to school and makes an overwhelming task easier by breaking it all down. Obviously, everything is subjective, and if you've never used an HDMI cord, don't plan on doing yoga, and only need to pack three pairs of shoes, that's awesome! Take the college packing list and tailor it to your personal needs.
Let us know if this college packing list for girls helped in any way. Keep this and our other Back-to-School guides bookmarked in the weeks to come, and keep an eye out for more! Do you have any must haves that I missed? What must-haves are you bringing to school? Let's chat in the comments!