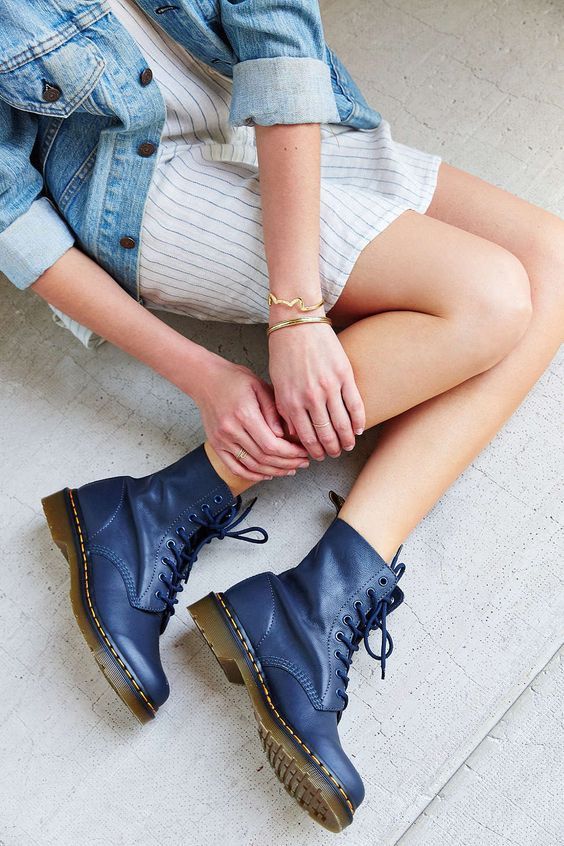 Dr. Martens boots have a long-held reputation for being edgy and subversive; after all, they are the footwear of choice for punks and rocker chicks alike.
And, while I would definitely consider myself to be one of the least edgy people you'll ever meet, lately, I haven't been able to help but be inspired by these cool boots and the fashionistas who wear them with all manner of outfits, from casual skinny jeans and flannels to floaty peasant dresses.
Naturally, as I always do when I am inspired by a specific piece or trend, I decided to dig a little deeper. Today, I'm exploring how to wear Doc Martens, with styling tips for a few different aesthetics. After all, going full-on punk can be a little (or in my case, a lot!) intimidating.
Here, I've put together four completely different Doc Martens outfits — one girly, one grunge, one sporty-femme, and one modern glam — proving that you don't necessarily have to have a super-edgy sense of style to wear them!
Ready to dive in? Just keep scrolling!
Doc Martens Outfit #1 – Girly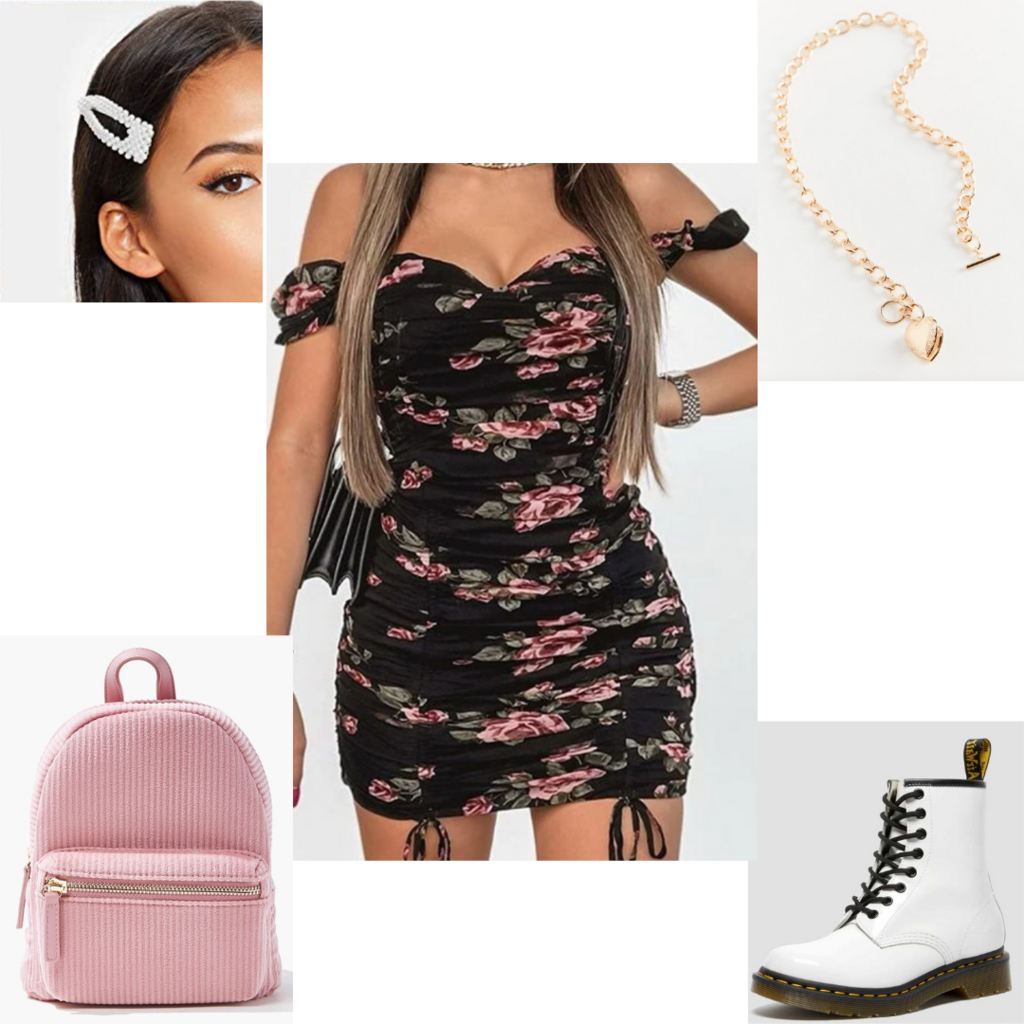 Products: Dress, Boots, Purse, Necklace, Barrettes
When you think of Doc Martens, you may be thinking of a grunge look. However, there are ways to style them with your outfit that can also give you a more girly look if that is what you are going for!
A great way to get a more girly look with Doc Martens is to pair your outfit with white Docs instead of typical black. This has become a very trendy style recently — I've seen white Doc Martens with all kinds of outfits.
For this cute look, pair your white Doc Martens with a pretty off-the-shoulder floral dress in moody tones (perfect for the fall season). Then add a chunky gold necklace for a hint of glam.
Finish the look off by styling it with this pretty gold heart locket choker necklace and matching pink mini backpack.
Doc Martens Outfit #2 – Grunge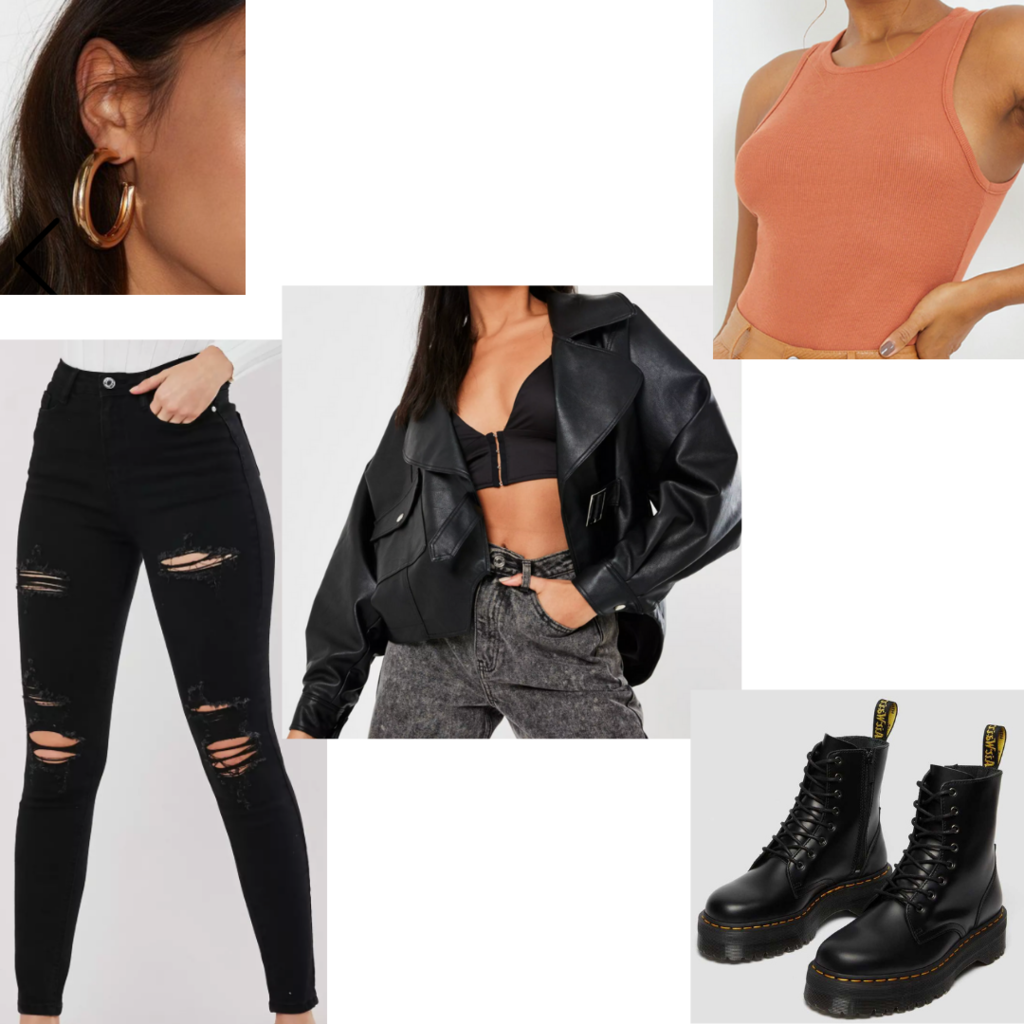 Products: Bodysuit, Jeans, Jacket, Boots, Earrings
If you are one of those people who wants to get the grunge look by wearing Doc Martens, this is super easy!
Create an almost all-black outfit with some ripped jeans and you will definitely get the grunge look you are going for.
This look pairs some high waisted black ripped skinny jeans with all-black platform Doc Martens (the platform adds even more to the grunge look) for an on-trend vibe.
Also, it includes an oversized black biker jacket and a burnt orange bodysuit, two trending pieces for fall. Finish the outfit with some chunky gold earrings to add a trendy jewelry piece to finish off the look.
Doc Martens Outfit #3 – Casual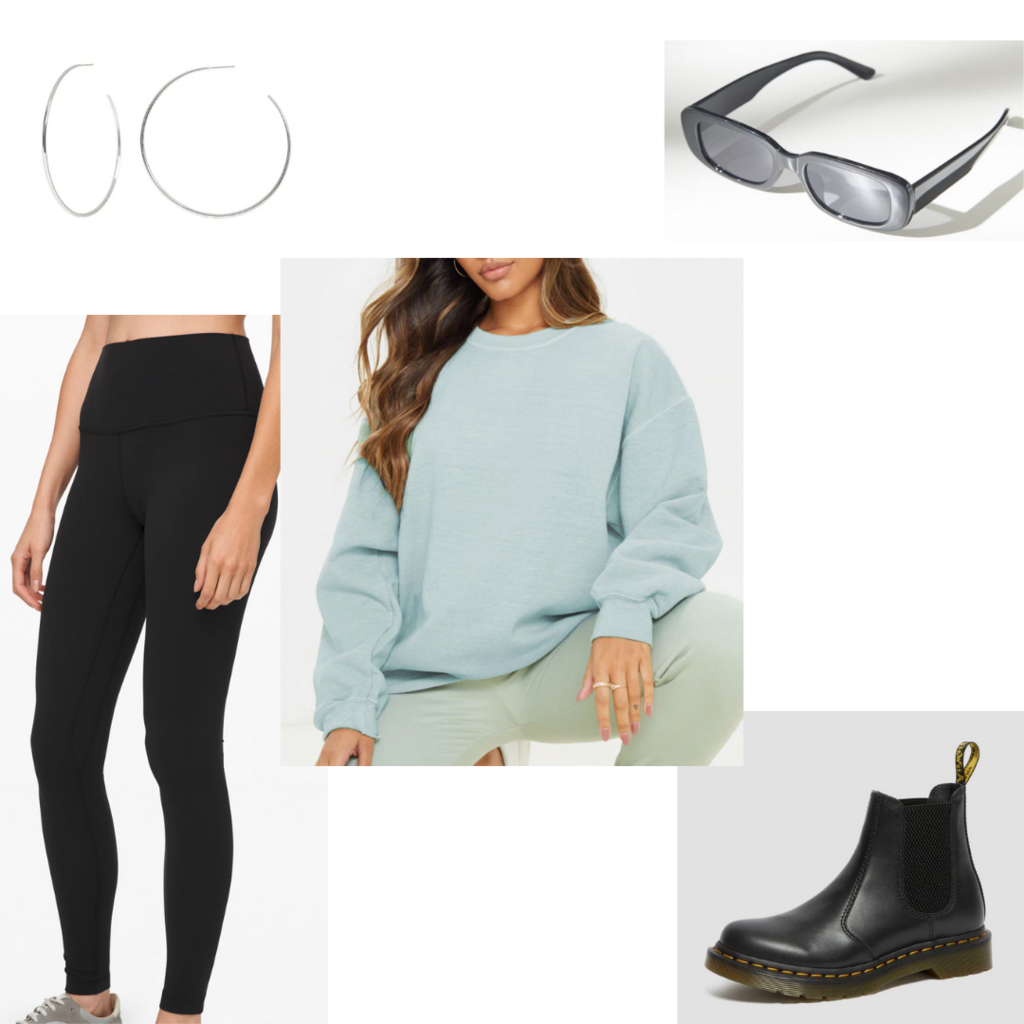 Products: Sweater, Leggings, Boots, Earrings, Sunglasses
If you are looking for a way to style Doc Martens for a more casual look, this outfit is the one for you.
Oversized sweatshirts are very popular right now, especially because it is fall. They look super cute with Doc Martens, so this is the perfect opportunity for you to wear them together for a more casual outfit.
This oversized sweatshirt comes in a pretty sage color and is paired with LuluLemon Align all-black leggings. (These Align leggings are a must-have on my campus and are known as the best leggings of all time.)
The look gets even cooler with black Doc Martens and some trendy small square-shaped black sunglasses and large thin silver hoops.
Doc Martens Outfit #4 – Glam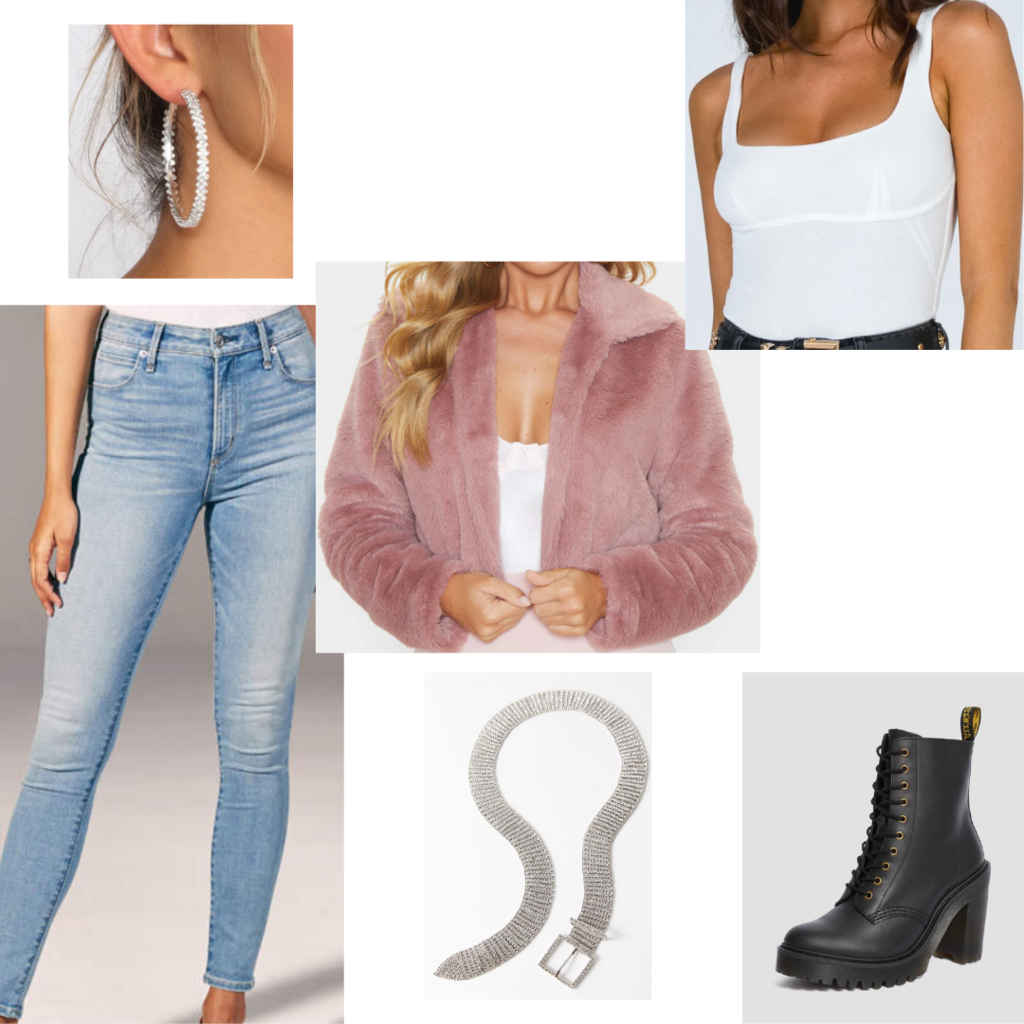 Products: Bodysuit, Jeans, Coat, Boots, Belt, Earrings
Doc Martens can also be used if you want to create a glam look. All you need to do is get Doc Martens with heels and you will be good to go.
This glam take on a Doc Martens outfit pairs all-black lace-up heeled Doc Martens with high waisted blue jeans and a furry pink coat to give you a glamorous look.
The outfit also includes an all-white bodysuit that will go perfectly with the rest of the pieces.
Then, to make the outfit super glam, add a rhinestone belt and large rhinestone hoop earrings that will make you really sparkle in this outfit.
What do you think?
Do you think I did a good job explaining how to wear Doc Martens? Has this article inspired you to find new ways to wear them? Which of the pairs shown here is your favorite?
Let me know in the comments!
Editor's note: This post was originally published in 2019; it was completely updated and revamped in 2020 with new photos and information.