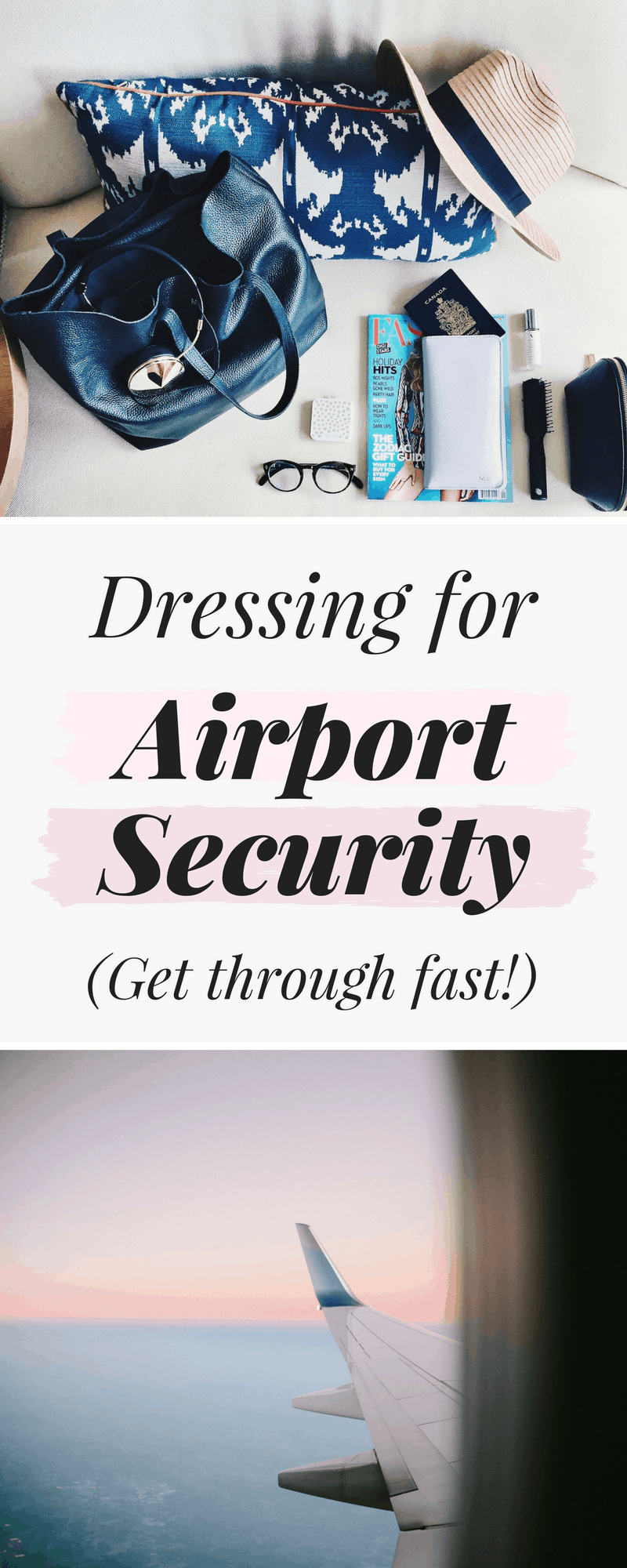 If you've ever googled "airport outfits," you've no doubt been bombarded with pictures of celebrities strutting through security in their high heels, leather pants, and cool blouses. But I mean, is that realistic? Here we have comfy airport outfit ideas for you.
Think about it: These celebs are most likely flying via private plane or being escorted immediately to a first-class lounge. And because of "who they are" (*insert eye roll*), they probably get through security much faster than the average traveler.
Now, if you've ever been on a plane before, you know how uncomfortable they are. And I'm not talking about how awkward it can be riding between two strangers when all you want to do is lean to the side and fall asleep.
I've been on my fair share of planes, in fact, I'm writing this while on a 10-hour flight across the Atlantic. So I know the discomfort well. But whether your flight is 10 hours long or just a couple, it's necessary to dress as comfortably as you can so the flight isn't miserable.
Here are my tips on how to dress for your flight so that you can get through security efficiently and stay comfy for the whole ride. As well, I've created three comfortable airport outfits that use my principles.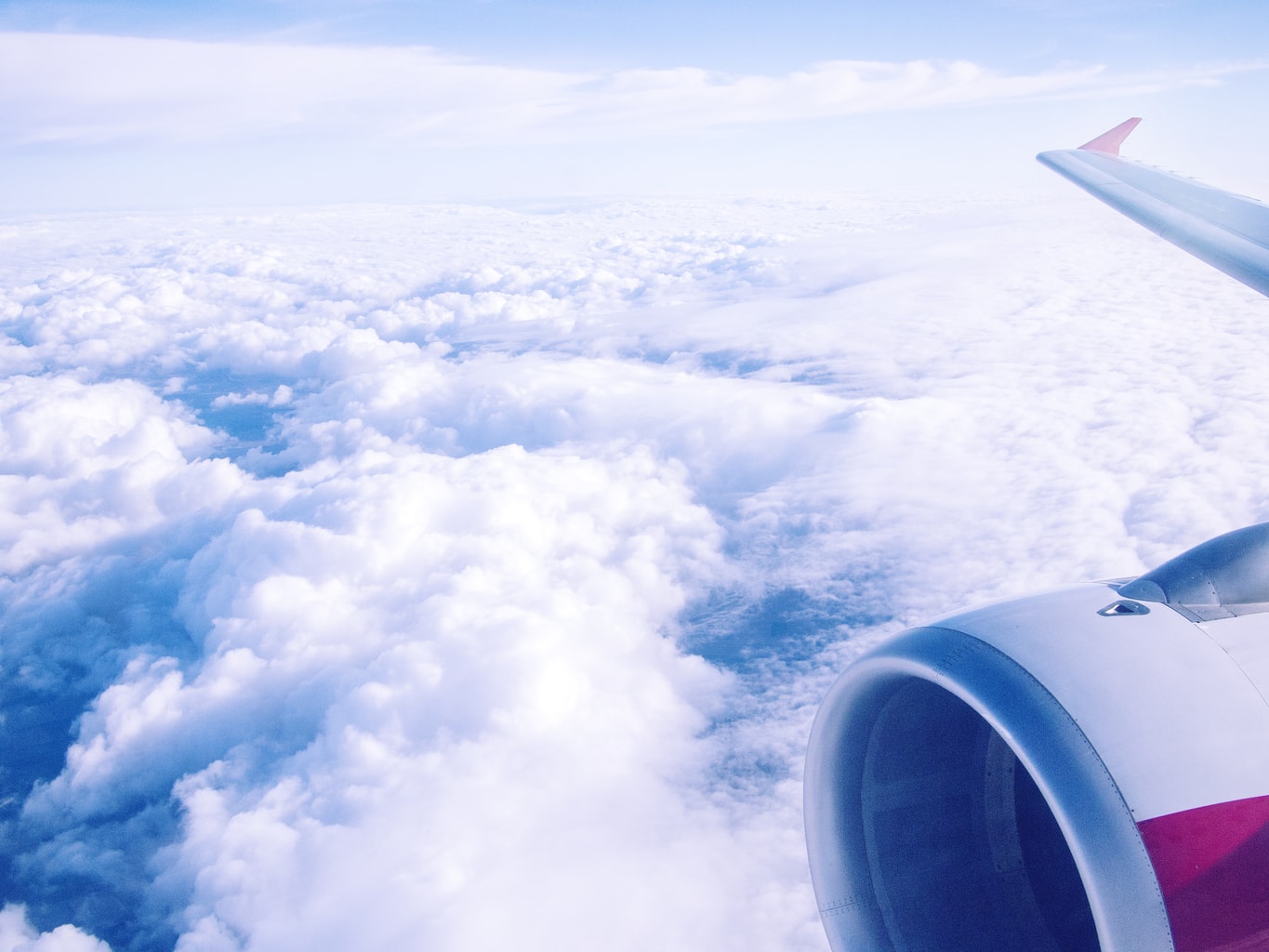 Comfy Airport Outfits 101: How to Choose an Outfit for Your Flight
Here's exactly how to create an outfit that's cute, comfy, and will get you through security in a flash.
Tip #1: Figure Out a Basic Outfit then Layer on Top of it.
Planes tend to be pretty cold so pick out a basic outfit, maybe it's leggings and a graphic t-shirt, or maybe it's jeans and a flowy button-down. Then add your layers.
Whichever option you choose, I highly recommend throwing on a jacket, maybe a scarf that can double as a pillow and triple as an eye mask. You will definitely thank yourself when temperatures change!
Related reading: 10 Comfortable College Outfits Inspired by Your Day
Tip #2: Wear Your Heaviest Items on the Plane.
This has more to do with packing but it's a tip I highly recommend and I'm shocked at how many people don't do it.
You should always wear your heaviest and/or bulkiest items on the plane: It saves so much room in your bag! Maybe it's your heavy winter coat, maybe it's a pair of boots. Whatever the case may be, wear it on the plane to maximize your precious suitcase space.
Tip #3: Dress to Impress (with How Quickly You Were Able to Get Through Security)
Getting through security seems to be an unnecessarily long process and you know why? Because the people that are taking the longest probably didn't read this article.
In order to get through security quickly, DON'T wear things that are going to set off the sensors or make them stop you, and DO wear things that are easy to manipulate.
What I mean by that is, to wear slip-on shoes because unless you're one of the lucky ones who get Pre-Check, you will most likely have to remove your shoes. Make it easy on yourself and wear a pair with either Velcro or zippers. And don't forget the no-show socks!
Don't wear anything with metal, and if you must, it should be something that can be easily removed. For example, maybe skip the pants that require you to wear a belt and opt for leggings instead.
I also don't recommend wearing anything too oversized and flowy, unless you're looking to get a pat down by burly security personnel. In a perfect world, you'd be able to wear these things, but it's just not reality with the heightened security at most airports. So don't do it.
Also, I know my above recommendation of layering your heaviest pieces might make avoiding bulk difficult, but just do a little prior planning: Take off your jacket(s) while you wait in line and hold them in your hands.
And while you're at it, remove your toiletries/liquids and your electronic devices (usually this won't include your cell phone) from your bag because I can guarantee you they will ask you to do so. This is such basic knowledge but you'd be surprised how many people fail to do this!
Tip #4: Wear Something Comfortable.
You came to this article looking for comfortable airport outfits, so I assume you know the importance of this. But it should be repeated: No matter the length of your flight, it's nice to be in something comfortable that you can move around in. Yes, even if these cramped planes don't give you a lot of room to do so.
For example, try some leggings and an oversize t-shirt or maybe your well-worn jeans and a loose-fitting tee with a hoodie. Those are the two options I most prefer, but honestly, it's up to you and what you find comfortable.
Tip #5: Wear Something that'll Keep You Warm.
I mentioned layering above but I recommend you pack a pair of fuzzy socks in your carry-on. Planes can get really cold and the blankets that they sometimes provide aren't always available.
As previously mentioned, pack your own scarf that can double as a blanket, and always bring a cardigan or jacket, even if your departure location and destination are currently experiencing warm weather.
Comfortable Airport Outfit Examples:
In case you're still struggling to figure out what to wear on your next trip, here are some outfit ideas that tick off every check mark I've listed above.
1. Comfortable Airport Outfit #1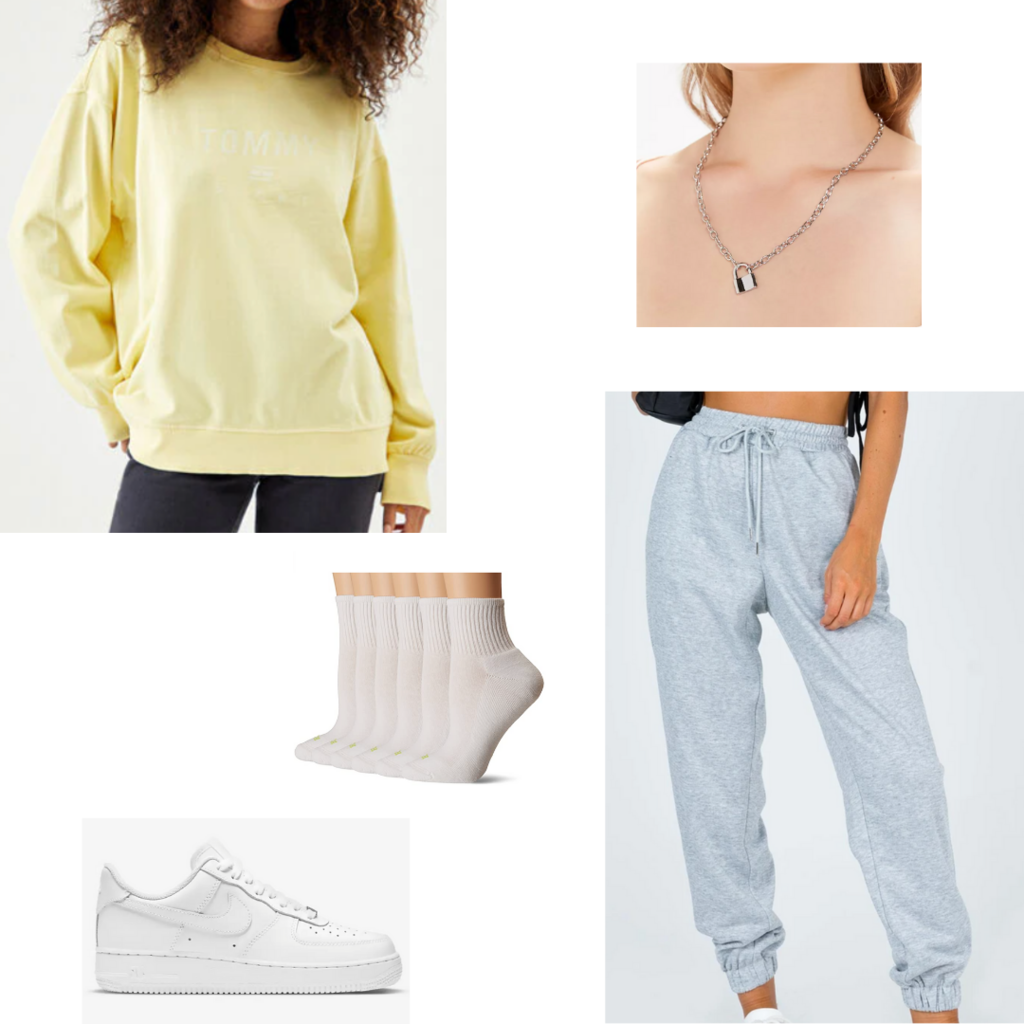 Products:
My go-to outfit for any time when I need to be comfy is always an outfit with joggers! Joggers are perfect for airports because they are comfy, but also trending in a big way right now.
Not only will they keep you comfy, warm, and looking fashionable, but also they are so easy to pair with other items.
Here, I've paired the joggers with a cute crewneck — I love this vintage yellow Tommy Hilfiger crewneck. For shoes, slip on some trendy Nike Air Force 1s and you will be ready for your trip!
If you want to have some accessories to the outfit, I would suggest a cool silver necklace like this padlock necklace.
2. Airport Outfit #2
If you want something even more stylish to wear while on an airplane, but also something comfy, start with cozy black pants with flared bottoms.
These pants are totally trendy right now and are also very easy to pair with other things! For example, you could wear these black pants with this cute white racerback tank top (which is also very trendy right now).
To stay warm in the airport A/C, throw on this beige cropped cardigan, which will go perfectly with the outfit.
Then, complete the look with a pair of comfy and trendy white dad sneakers like these.
For some accessories, you should totally pair the outfit with some cute gold hoops like these twisted hoop earrings.
3. Airport Outfit #3
When you think of jeans, you might also be thinking "uncomfortable for planes." However, the baggy wide-leg '90s jean style is back, and these jeans in particular are insanely comfy!
If you don't have any baggy jeans, invest in these ripped light blue '90s jeans ASAP, and thank me later. Then pair them with this cute butterfly tee for a sweet throwback look.
For some accessories, a gold layered necklace like this one will look great. Also, if you want a carry-on for the airplane, I would suggest pairing this outfit with this cute mini-black backpack.
If you are looking for the perfect shoes, I'm loving white Converse with all-black detailing like these for every outfit this summer.
4. Airport Outfit #4
If you love wearing leggings, you are in luck because they are forever a great choice for airplanes. You can purchase leggings in just about any color, but my go-to is always black leggings that I can pair with a cute top.
If you are wondering what kind of tops to pair with your leggings for a comfortable airport outfit, you can't go wrong with a super cute oversized hoodie in pink (oversized hoodies are also trendy right now).
You will definitely be comfy in this hoodie! If you want to wear something underneath it just in case you get too warm, try a matching pink cami top like this one.
For accessories, I suggest also wearing some cute hoop earrings with this outfit to add some fun to it. They're stylish, classic, and won't set off the metal detectors so you'll get through security fast.
Finish the look off with platform Converse, the hottest shoe style you'll see everywhere this season.
5. Comfortable Airport Outfit #5
Product
When traveling through airports, it's important to wear something comfortable yet still stylish. A great way to accomplish this is by wearing a lightweight jacket, bike shorts, and a fun bag or backpack.
A pair of slip-on shoes are perfect for getting through security quickly and easily while adding some bling with an eye-catching necklace will complete the look. With these comfy airport outfit staples, you'll be sure to look stylish while still feeling comfortable during your travels.
Which Outfit Do You Like the Most?
What comfy airport outfit will you be wearing while traveling? Where are you going for your next trip?
Related posts:
Editor's note: This post was originally published in 2017; it was completely updated and revamped in 2023 with new photos, outfit sets, and information.