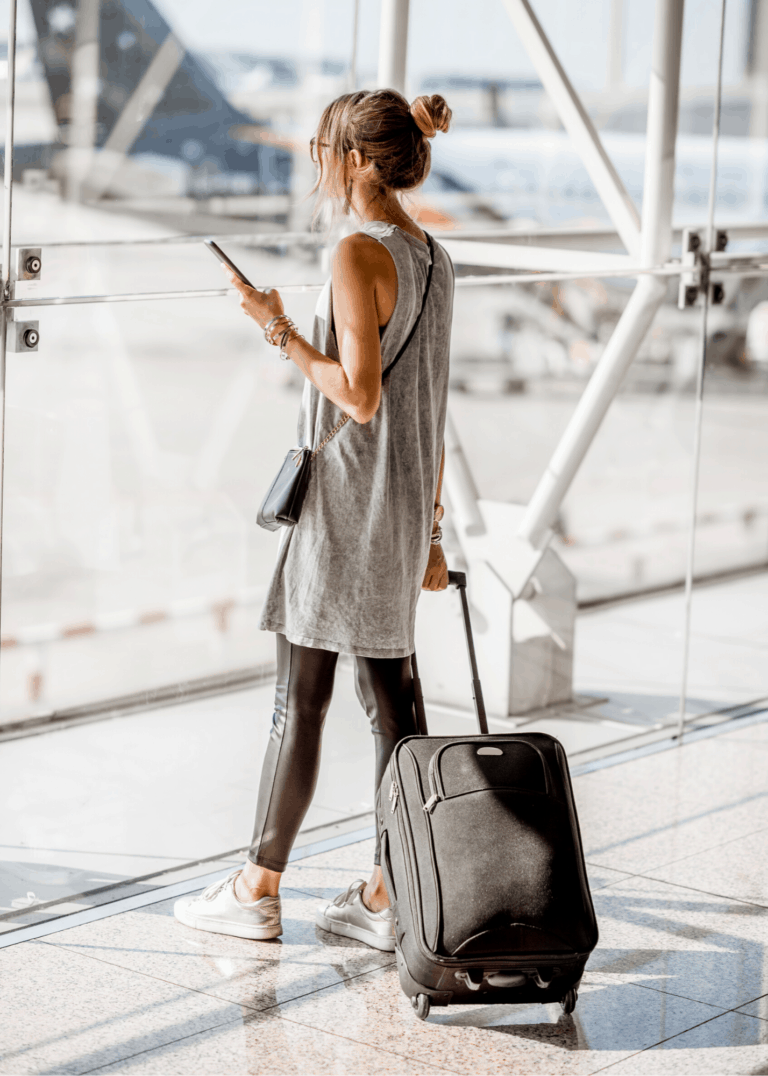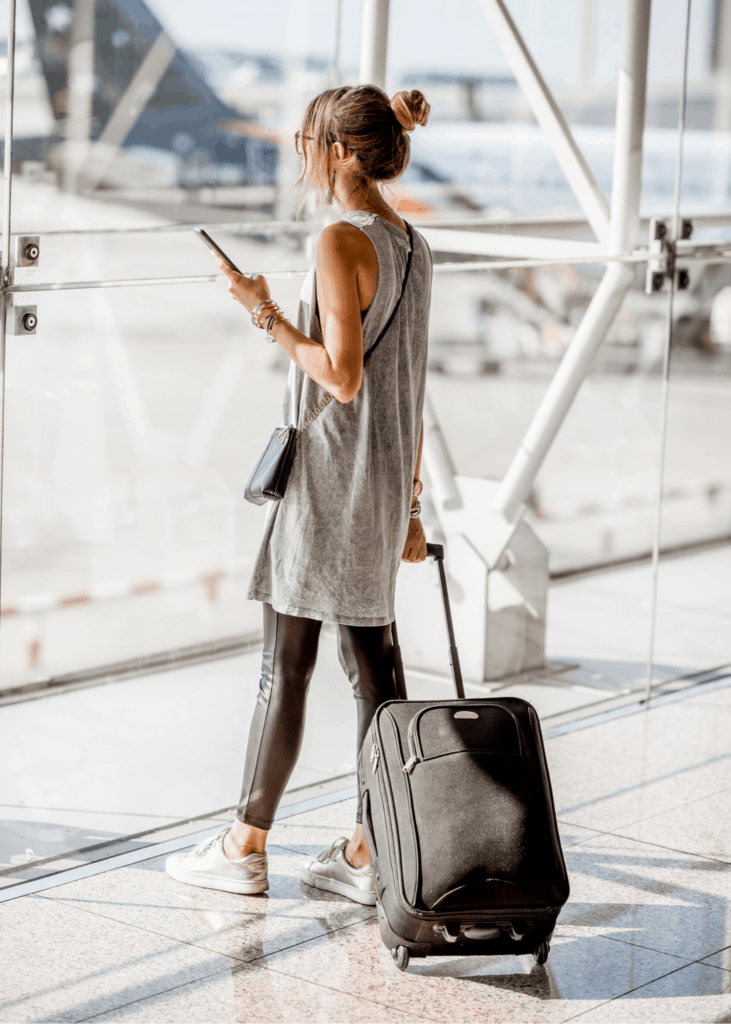 Depending on what school you go to, spring break may be drawing near. As midterms wrap up and exciting vacation plans loom on the horizon, you'll be starting to pack and plan for the break.
Traveling can be stressful, so it can be a good idea to plan out an outfit ahead of time. Your airport outfit should be simple and comfortable, so that you can pay attention to which gate your plane leaves from instead of how uncomfortable your shoes are.
Airport outfits don't have to be purely for comfort, though. It's easy to incorporate your style into an outfit while still keeping the outfit comfortable for travel.
Here, I have put together airport travel outfits for five very different styles. No matter if your style is sporty, chic, trendy, artsy, or cozy, there's a travel outfit for you. Read on for inspiration for your own airport outfit…
Related reading: The Ultimate Spring Break Planning Checklist
Airport Outfit: Sporty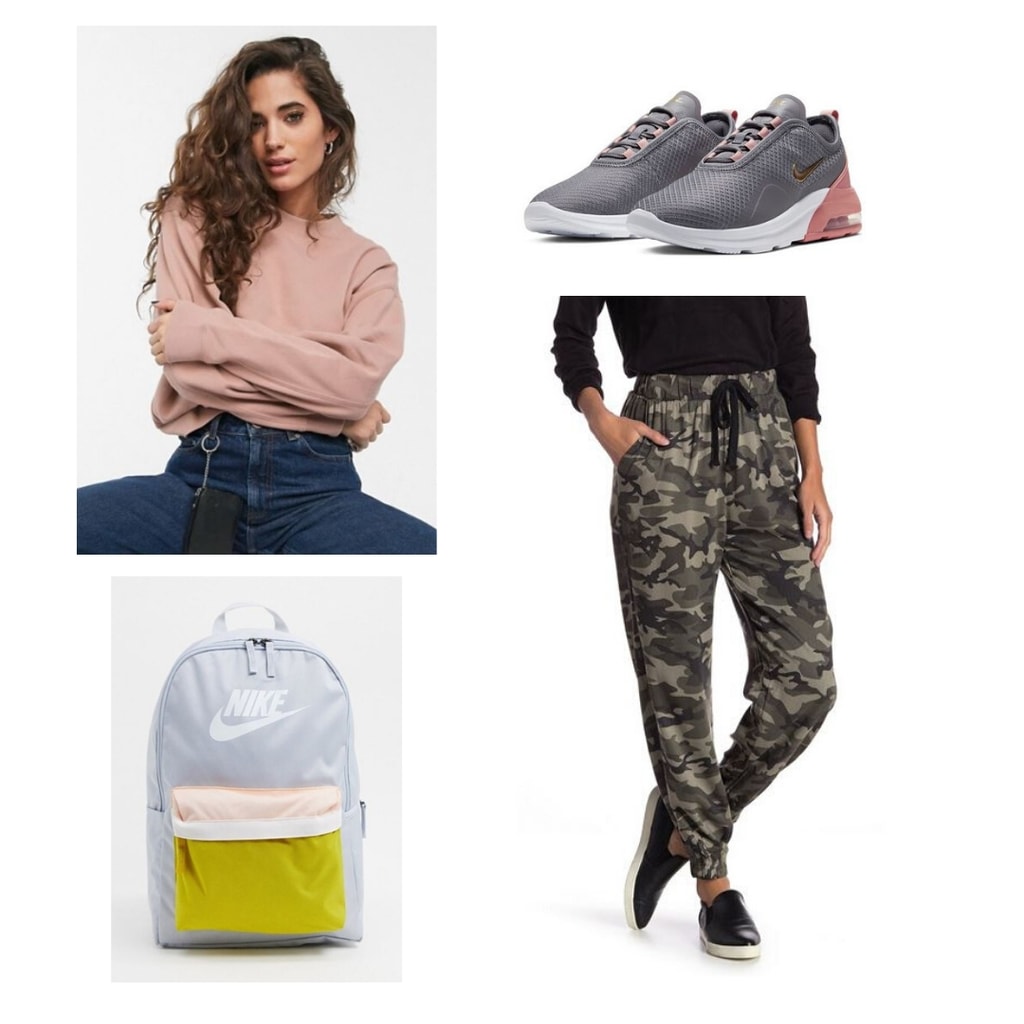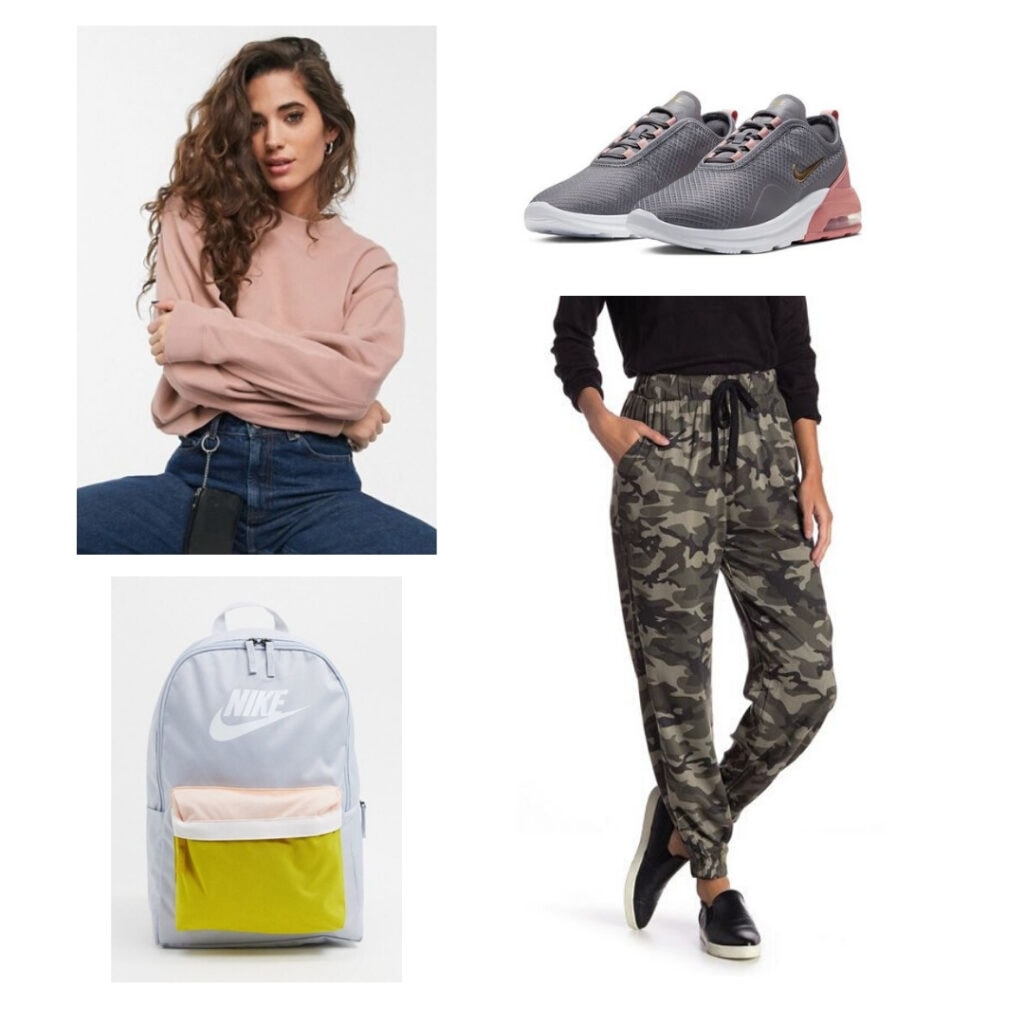 Products: Sweatshirt – ASOS, Joggers – Nordstrom Rack, Sneakers – Nordstrom Rack, Backpack – ASOS
When you're thinking of what to wear to the airport, you probably think of something like this.
The sweatshirt and patterned joggers combo is easy and comfortable, and grey sneakers are a practical footwear option for a long day of travel. A fun backpack is perfect for storing a laptop, along with anything else you'll need while on the plane.
This outfit is simple, but combines trendy patterns, colors, and fabrics for a stylish airport look.
Chic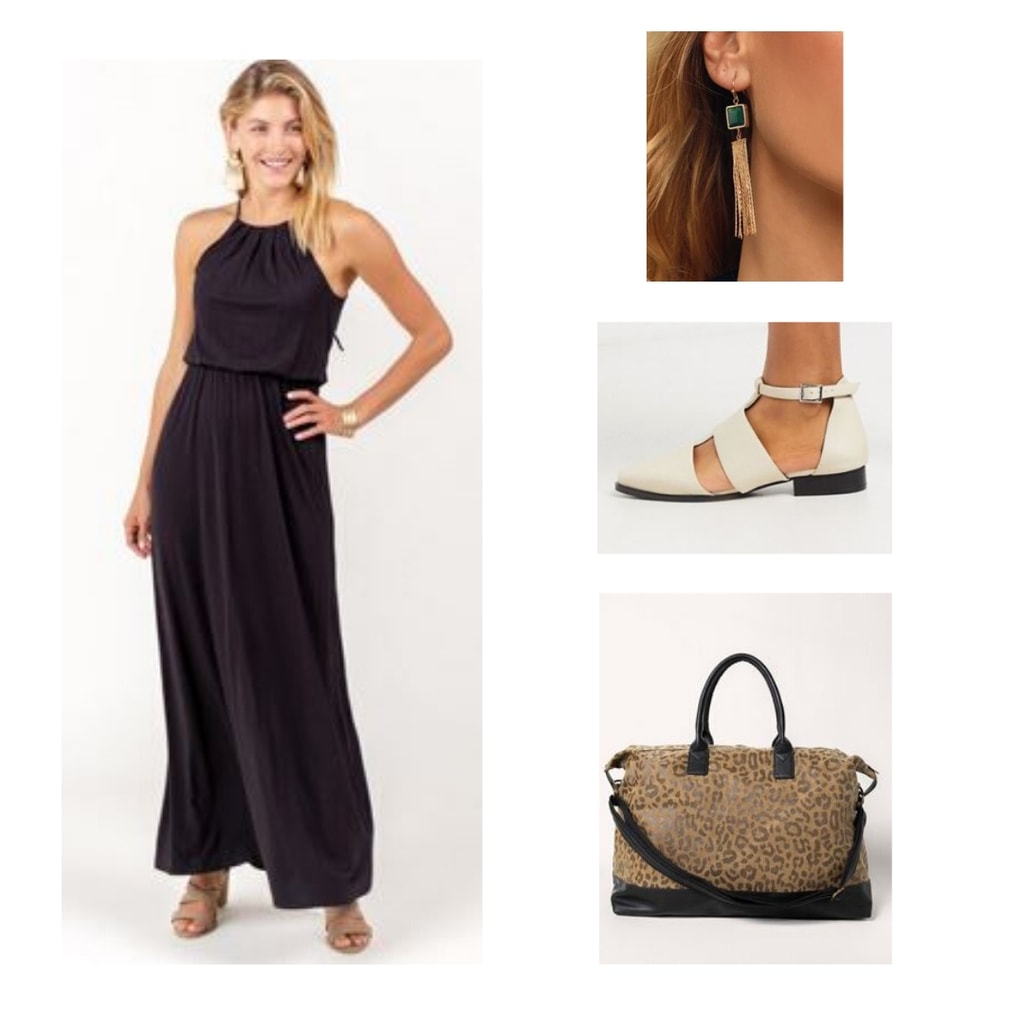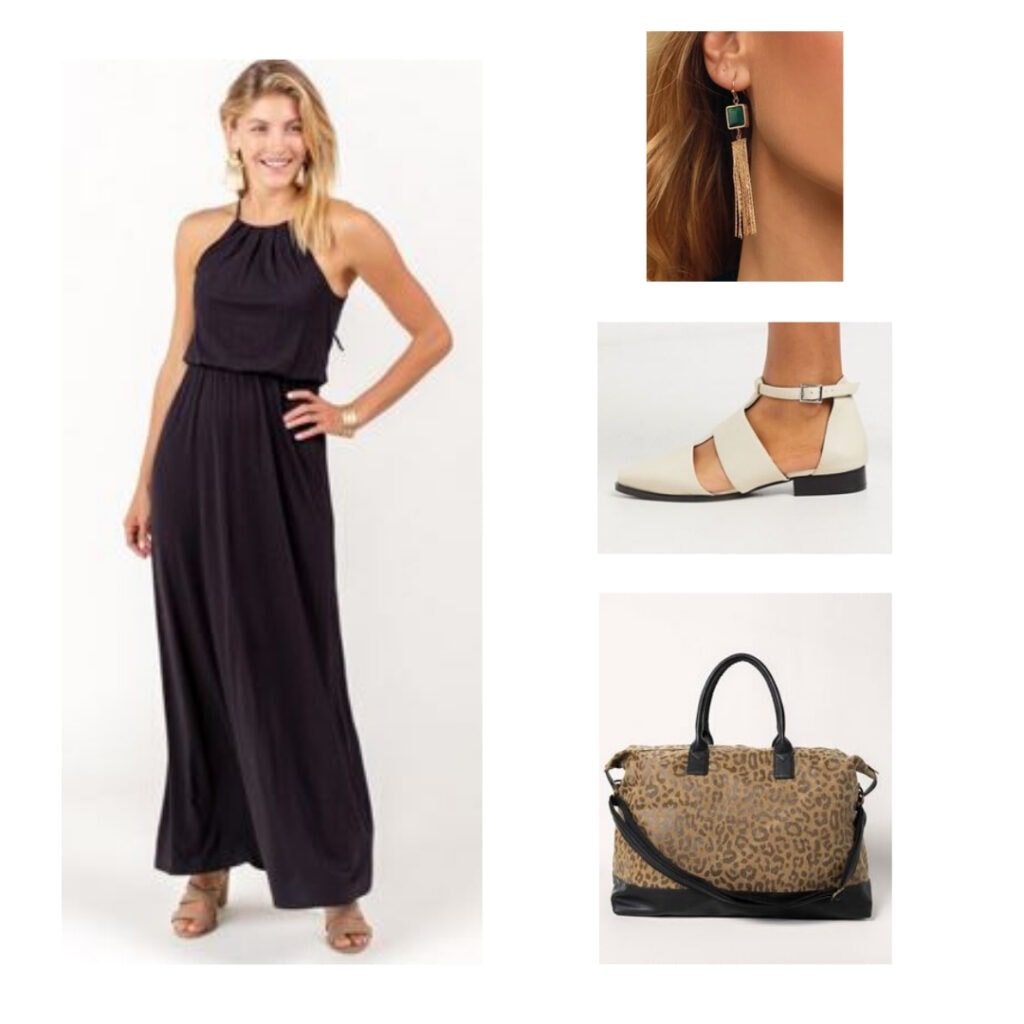 Products: Dress – Francesca's, Earrings – Lulu's, Shoes – ASOS, Bag – Francesca's
Looking for something a bit fancier? Have somewhere to be right after your flight? You can't go wrong with a black maxi dress.
This dress is comfortable, but can be paired with accessories like gold earrings and a bold leopard tote bag. These leather flats are comfortable, but still fit the look.
This outfit can easily be reworked to suit your personal style, and it's likely that you could find similar pieces already in your closet.
Trendy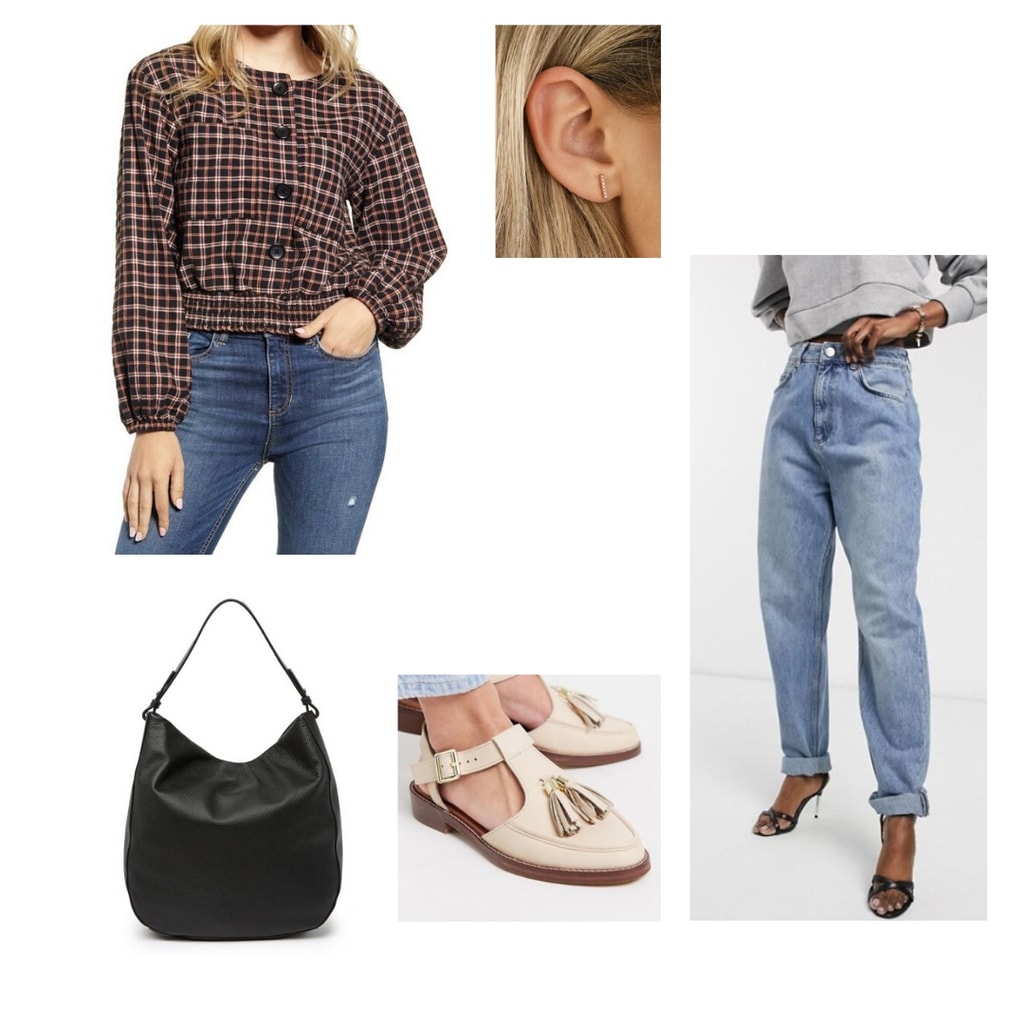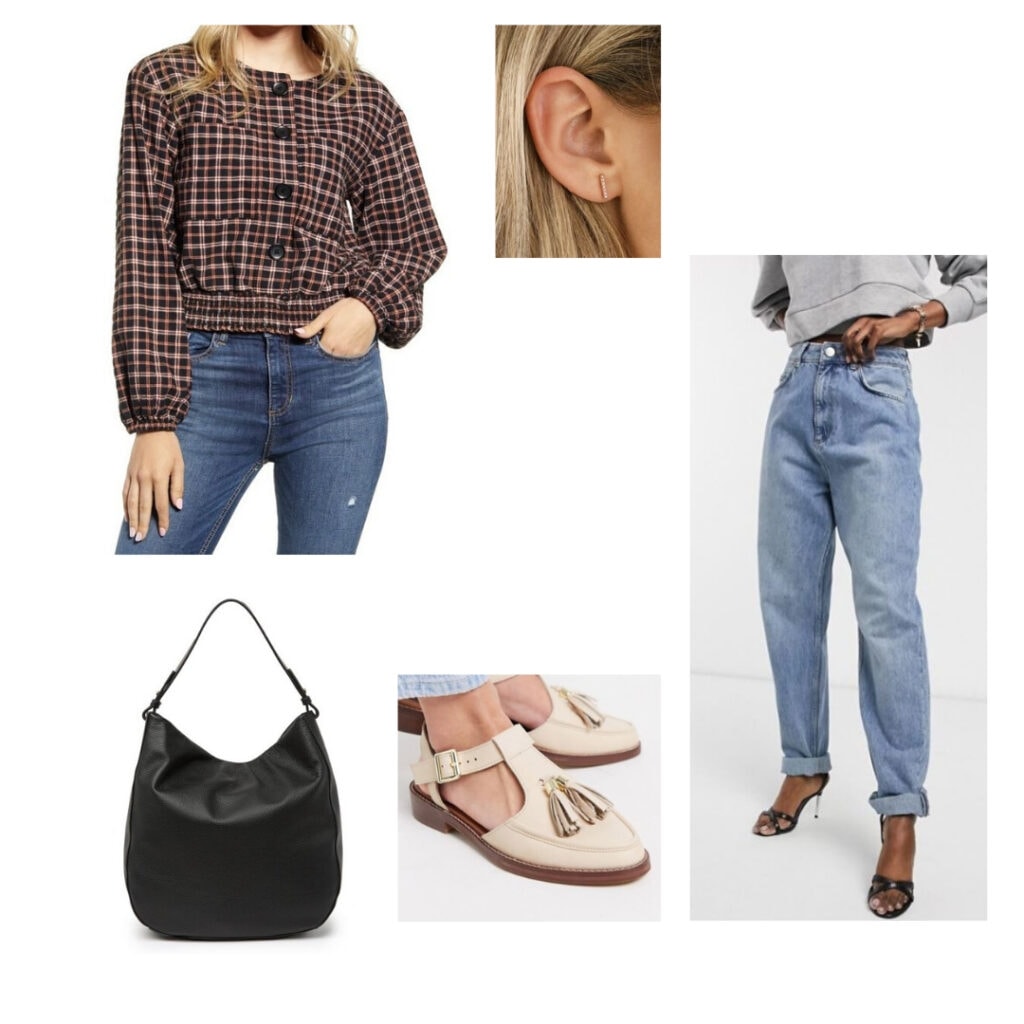 Products: Shirt – Nordstrom Rack, Jeans – ASOS, Bag – Nordstrom Rack, Earrings – Lulu's, Shoes – ASOS
If you're looking for a way to stay on-trend at the airport, this is the look for you. Pair mom jeans with a plaid blouse for a simple look that will still be comfortable.
Small rose gold earrings, a practical black tote bag, and cream loafers will see you to your destination.
Artsy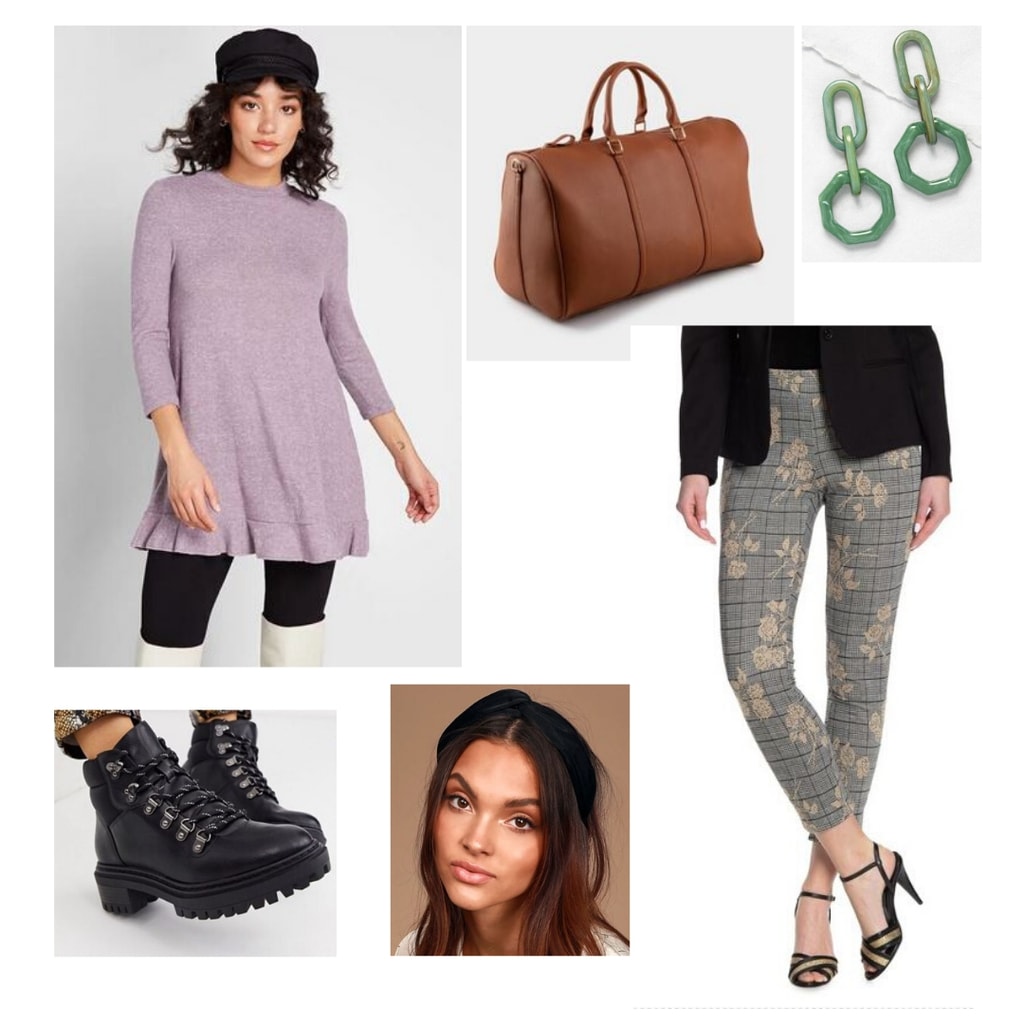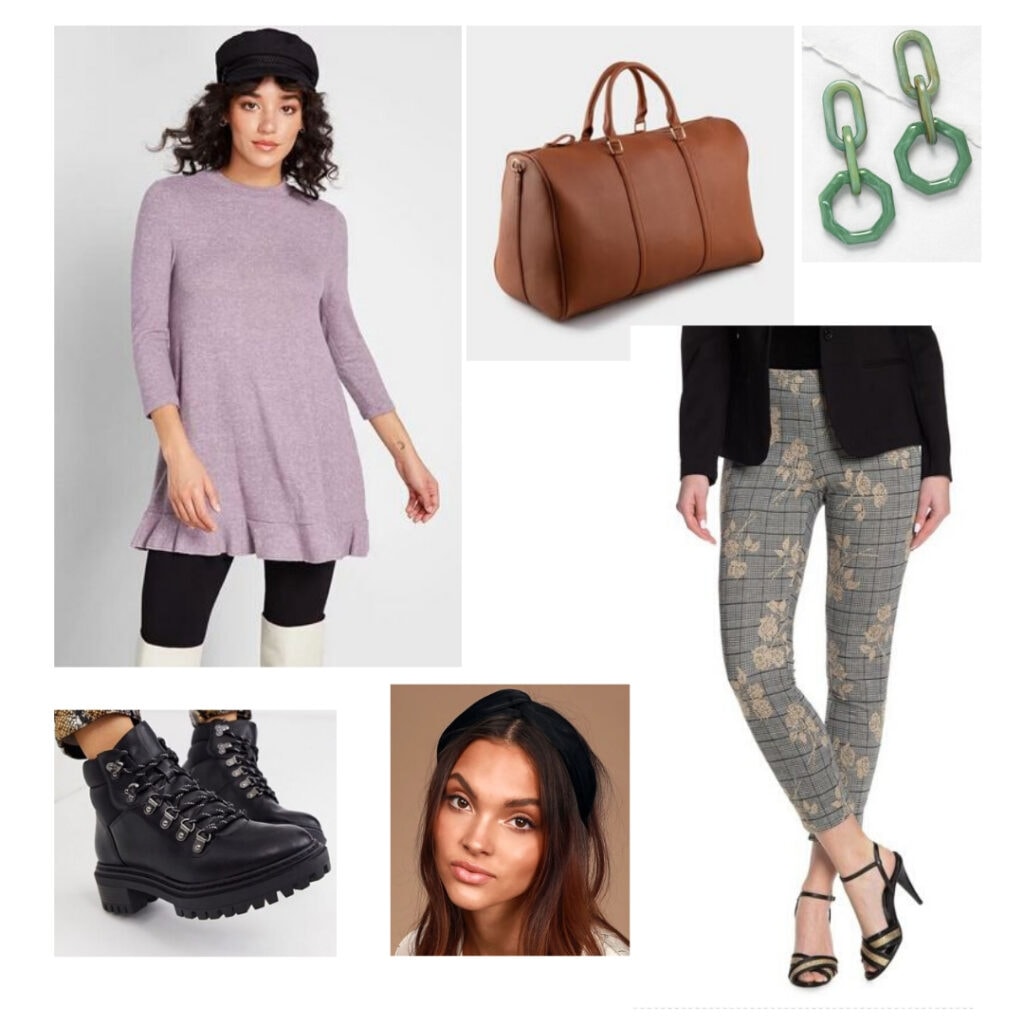 Products: Tunic – Modcloth, Leggings – Nordstrom Rack, Boots – ASOS, Headband – Lulu's, Earrings – Modcloth, Bag – Francesca's
Looking for an airport outfit with color and pattern? Try a lavender tunic with cropped plaid and floral leggings for a look that is easy but also full of personality.
Accessorize with lace-up boots, a black headband, and bold green earrings. Additionally, don't forget a classic, roomy brown leather bag to store your stuff in!
Cozy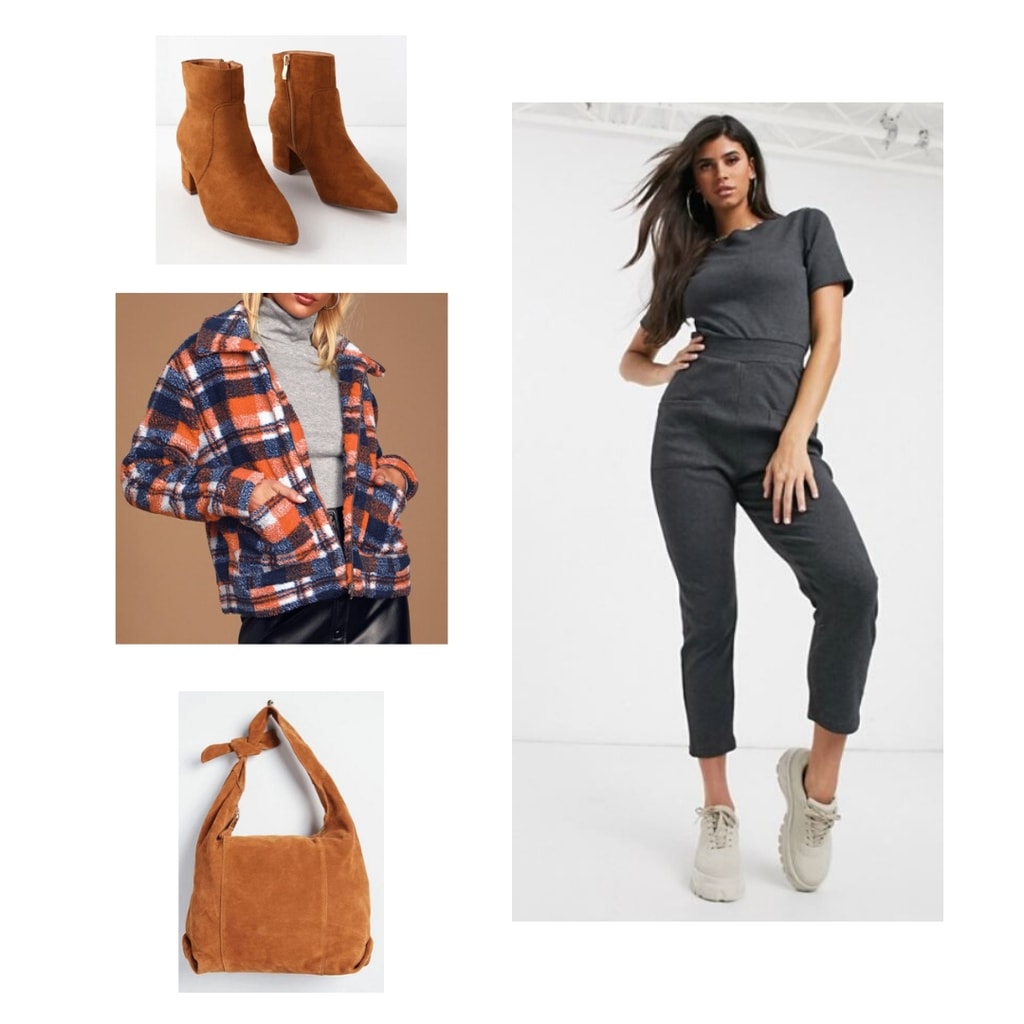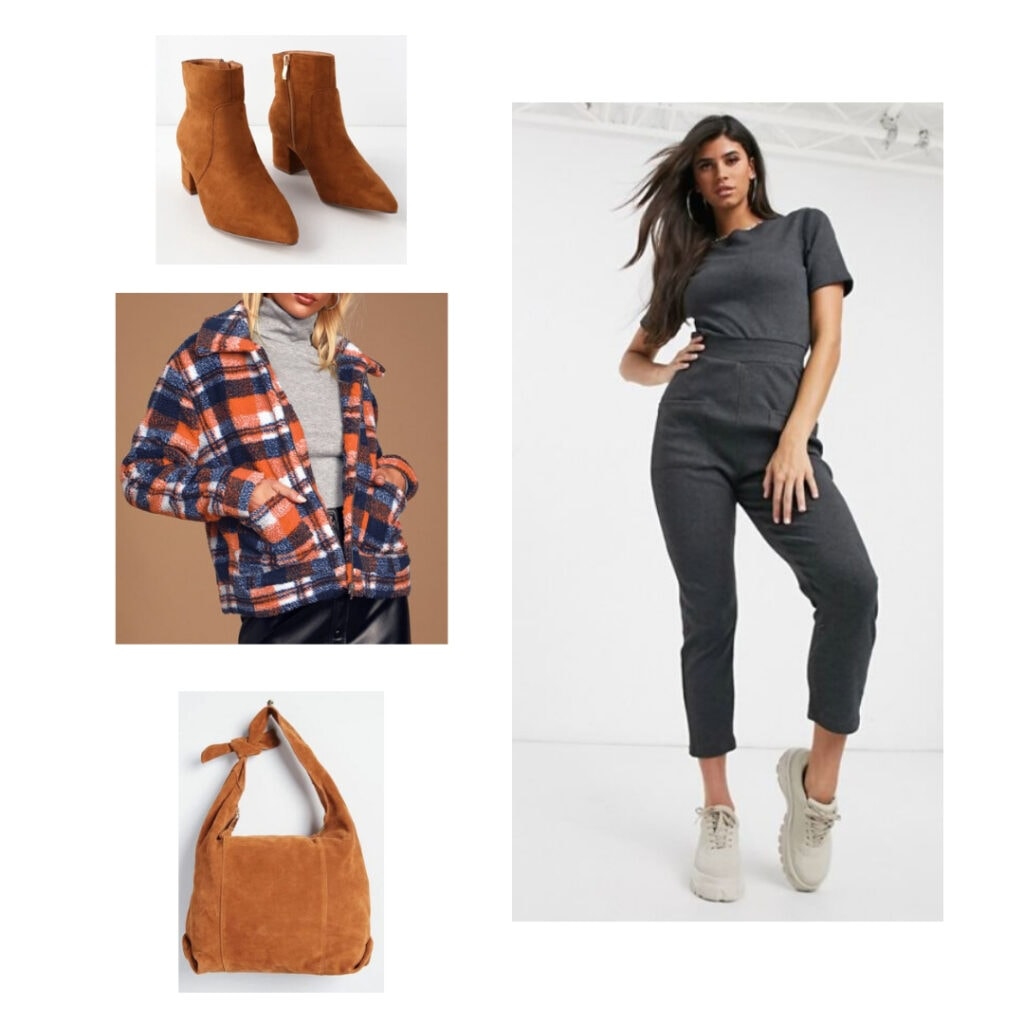 Products: Jumpsuit – ASOS, Jacket – Lulu's, Bag – Modcloth, Shoes – Lulu's
Is having a chill and comfortable flight your top priority? A statement teddy jacket worn with a soft grey jumpsuit would be perfect for this!
The great thing about choosing to wear a jumpsuit while traveling is that it reduces the amount of decisions you have to make about your outfit. All it needs are some awesome accessories! Brown suede boots and a corduroy bag bring the look together.
Which airport outfit would you wear?
What do you wear to the airport? What do you consider when choosing what to wear? Let us know in the comments?