Need summer hairstyle inspiration? Here are tons of our favorite styles!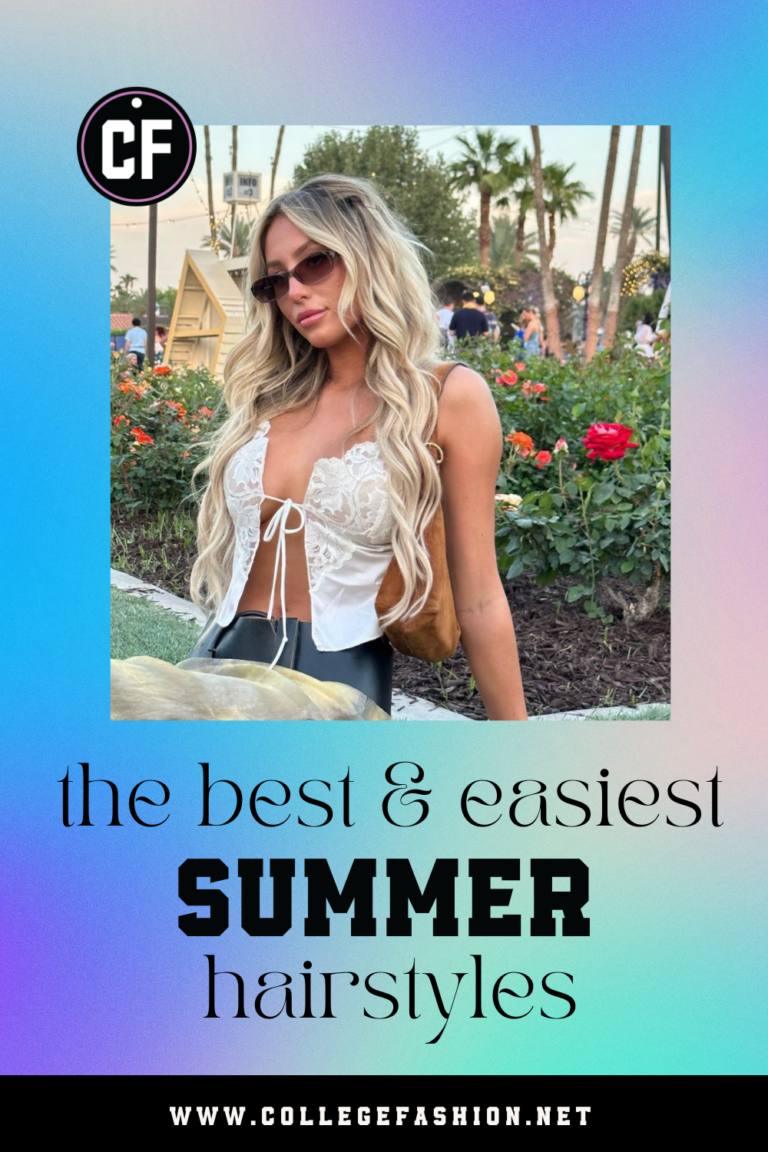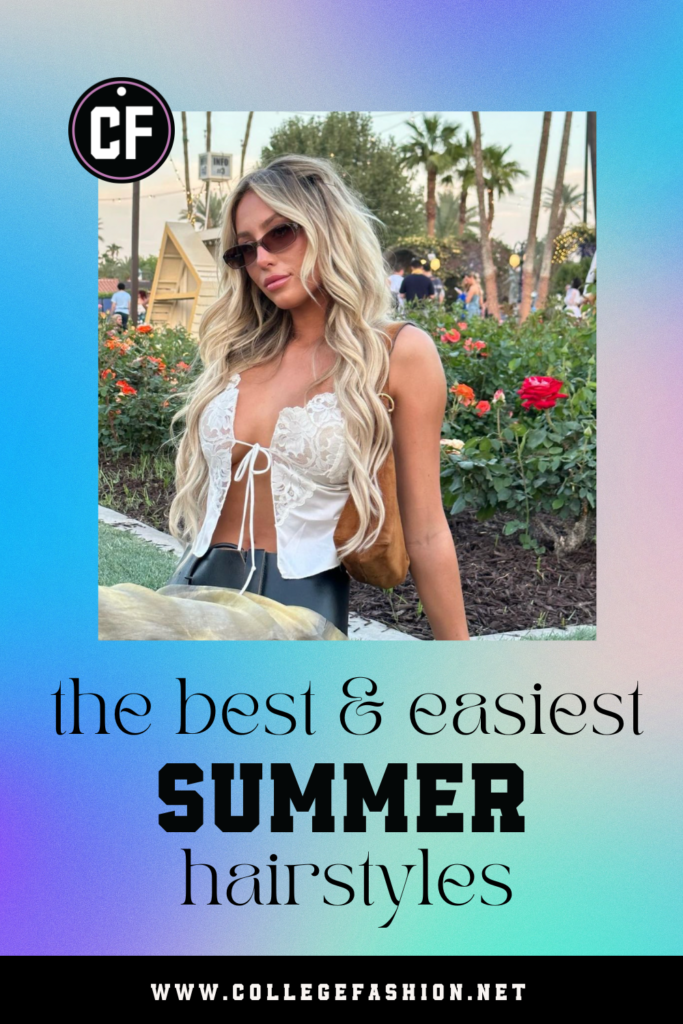 For many of us, summer break has officially begun. If you're still in school, my deepest condolences. Hot weather is coming and we couldn't be more ready.
Speaking of which, when it gets hot, the last thing you want to do is use a curling iron beside your face for 30 minutes just so the humidity can undo all your hard work. Doing your hair during the summer can be challenging.
So, what are the best, easiest hairstyles for summer? Today we've rounded up a ton of them, so you have lots of options that won't take hours to achieve. I have tested each of these styles, so you know that you'll have no problem creating them for yourself!
Let's get to it. Here are the best hairstyles for summer 2023.
Cute Summer Hairstyles
High Pigtails
Looking for a more mature take on pigtails? Avani's got your back! This hairstyle is perfect for a night out with your friends or just hanging at the beach. It's sleek and summer proof.
Separate your hair in two parts down the middle.
Make two high ponytails behind your ears. They should be around an inch and a half apart from each other.
Add a bit of oil to keep those baby hairs in place and your pigtails sleek.
Now go enjoy your summer with pretty and hydrated hair.
Wrap Around Ponytail
Ponytails can seem kind of boring. It's what we wear to the gym, when we're running errands, or when it's been 90 days since we last washed our hair. But ponytails can look sleek and fashion-forward.
Bring your hair up into a high ponytail.
Remove a sizeable chunk from the base of your neck.
Tie your high ponytail up.
Take the separated piece and wrap it around your high pony, then secure it with a bobby pin.
It's easier than it looks to get a celebrity hair style! You'll never do ponytails the same way again.
Framed Ponytail
If you want to keep your ponytail but don't like the sleek look, give this a shot. If you identify as black, you can take Jourdan Dunn's amazing hair inspo and also start off with braids and go from there.
Separate two chunks from the top of your hair at the middle part or two braids.
Tie the rest of your hair up into a ponytail.
Make it even cuter with a scarf scrunchie to compliment the ponytail.
High Braided Pig Tails
You'll need a few hairstyles to beat the summer heat for your warm-weather adventures. This one is so cute and so easy to make.
Split your hair in two down the middle.
Tie your hair into two high ponytails, one on each side of your head.
Do a normal braid on both, and there you go!
Bonus: feel free to get creative and use some fun hair ties.
Low Fishtail Pig Tails
What do you get when you cross a fish with a pig? Phish tails! I know, I know, I should stick to fashion.
Madison Bailey makes a compelling case for this trend. Not only is it simple to copy, but it's beyond adorable.
Separate your hair in two parts down the middle.
Remove a few strands of hair that frame your face.
Tie two parts into low pigtails right behind your ears so that the pigtails are on your shoulder.
Fishtail braid each of the pigtails and tie them at the end. If you're not sure how to do a fishtail braid:

Divide your pigtail into two sections: A and B.
Take a small piece of hair from section A and pass it in front of Section A and join it to the back of Section B.
Do the opposite for section B until you reach the bottom.
There are a bunch of YouTube tutorials if you're struggling with it.
Balloon Front Pigtails
I am obsessed with this hairstyle, and each of my friends who has tried it looks fantastic.
It's playful and fun while still being mature. If you're looking to go on a date or and adventure with your friends, this is the hairstyle for you.
Separate sizable chunks on both sides at the front of your hair.
Starting from the top, use small elastic bands to tie at one-inch intervals.
Pull a bit at the hair after each tie to give it the poufy effect.
Bonus points: it's Gigi Hadid approved!
Half Pulled Back
Lana Condor is always serving the best looks, and her hair is no exception. Searching for a romantic vibe this summer? Well, look no further.
This hairstyle is perfect for anyone who wants to feel a little less warm, but doesn't like having their hair totally pulled back.
Pull back all your hair above your ear.
Separate two chunks of hair from the top of your hair at the middle part.
Tie or clip the rest of your pulled hair back.
Beach Hairstyles
Partially Pulled Back with a Bobby Pin
Alix Earle is forever our style queen and her hair is always effortlessly beachy. (She does live in Miami, after all!) Alix recently rocked this super simple summer hairstyle that's perfect for a beach day.
Separate your front face-framing sections from the rest of your hair.
Use a bobby pin to pull back the section behind each front section.
Spray with hairspray.
Whether you're rocking natural beach waves or styled waves like Alix's, you're going to look amazing in this simple style.
Twisted Pigtails
I love this style because it's so easy to do on wet or dry hair and although it resembles some of the more complicated braided styles out there, you don't need to do any braiding!
Divide your hair down the middle into two sections.
On each side of your face, start grabbing hair at your part line and twisting away from your face, adding more hair as you go down toward your ear.
Secure with an elastic and repeat on the other side.
Clean Girl Slicked-Back Bun
The clean girl bun has had us all in a chokehold for the last few years, and it's still popular this summer. While we love it for every occasion, it is a great hairstyle to rock either before you go swimming or after.
You can also wear it if you don't plan to get your hair wet and just want to condition your hair to protect it from the sun and salt. Just use a sun-protecting spray to help create the look. (We love the Coola Scalp & Hair Sunscreen Mist.)
Part your hair down the middle and brush your hair into a high ponytail.
Use a styling creme or conditioner to slick down your hair, then secure it with a hair elastic at the crown.
Spray with strong-hold hairspray, then use a bristle brush to further smooth your hair.
Use a strong-hold gel and a spoolie to fix any last flyaways.
Twist your ponytail away from your face, then wrap it around your elastic clockwise to create a bun. Secure with a second elastic and spray again.
Summer Hairstyles for Long Hair
French-Braided Front Sections
Described as "THE" summer hairstyle in its Youtube video, this style is a cinch if you know how to French braid. To achieve it:
Separate two front sections on either side of your head and clip the rest of your hair back.
French braid each section all the way down.
Secure each braid with an elastic, then release the rest of your hair.
Center Braided Pigtails
I love this take on French braid pigtails because it allows you to get your front sections out of your face while still having the rest of your hair down. Perfect for the summer months!
Part your hair down the middle.
On each side of your part, section off a 2-inch section of hair going all the way back to your crown. Clip the rest of your hair away.
For each section, french braid the section starting at your face and going back towards your crown. Secure with a small elastic.
Easy Half-Updo
This hairstyle is really fun because it looks like it would be complicated, but it just takes a couple of minutes and a few elastics. This is best for long hair because the hair hanging down in the back makes the style more interesting.
Part your hair in the middle, leaving your front bangs sections out on each side.
Grab the remaining hair on either side of your face and make a section on each side of hair from your face to your crown, as if you were creating pigtails. Secure each with an elastic.
Pull your two pigtails into one ponytail in the back and secure it with another elastic.
Flip your ponytail up through the space between your two pigtails and pull tight.
Summer Hairstyles for Short Hair
Two-Minute Low Buns
This is one of the easiest hairstyles on this whole list, and you can do it with short hair that's chin-length or longer.
Divide your hair down the middle into two sections.
For each section, pull the hair into a pigtail, and instead of pulling all of your hair through the elastic on the last loop, leave the ends in so you create a bun on each side.
Pull out your front bang sections.
Viral Ponytail Hack on Short Hair
Everyone has been loving claw clips this year, but did you know you can still wear them if you have short hair? This cute little hairstyle tutorial shows you how it's done.
Pull your hair back into a ponytail and secure it with an elastic.
Make a hole right above your ponytail and flip your ponytail up and through it.
Add a claw clip over your hair elastic.
Braided with Bows
Hailey Bieber is largely responsible for everyone in the world cutting their hair into a bob this year. If you're rocking a bob too (influenced by Hailey or not), take some inspo from her on how to style yours!
This super cute half-up braided style with bows is both adorable and super trendy, perfect for styling with Y2K outfits.
Divide your hair down the middle, then grab two-inch sections on either side of your part and braid regularly, securing each braid at the end with a small elastic.
As if you were making half-up pigtails, grab the front half of your hair on one side and create a pigtail, incorporating your braid into the pigtail. Secure with an elastic at the crown. Repeat on the other side.
Tie small ribbons around your two elastics on each side, creating four bows in all.
Pool Party Hairstyles
Front Sections Tied Back
If you're looking to keep strands out of your face but would still like to wear your hair down, Hailey Bieber has the perfect style for you.
Use this one when you're hanging out by the pool or going to the beach. Your hair will still look put-together but also show off your beachy waves.
Separate the front part from the back behind your ears.
Split the front part in two.
Take small chunks of hair from the front and use small hair ties to make baby ponytails.
Literally Knotted Hairstyle
This summer hairstyle is perfect for dirty hair you just want to get out of your face at the pool. Honestly, the messier your hair, the better for this one!
This style is unique because to achieve it, you tie your hair into literal knots. Don't get what I mean? The tutorial above fully explains.
Spray your hair with texture spray. Part your hair down the middle, then on each side, section the hair above your ears into two sections, a top and bottom.
Take the top two sections and literally tie them together, as you would to begin a knot.
Grab the two ends you've created and add the hair from your bottom two sections and tie again.
Secure with a claw clip underneath the two knots.
Natural Hairstyles for Summer
As the weather heats up, the quest for cute curly updos for natural hair begins.
Many people don't know that unprotected sun exposure doesn't just burn your skin; it can dry out your hair, too. Too much sun can lead to weakened strands and breakage in all textures of hair.
So, what can you do? Choose the right styles to protect your strands.
Here are my favorite natural hairstyles for spring and summer:
Twist Out Pig Tails
This tutorial is adorable and easy to follow. You can get several different styles out of this technique, whether you prefer to leave those cute twists in all day, pull them out for full pigtails, or transition them into braids or mini-buns!
The benefit of an overnight twist is that you can add tons of leave-in conditioner and let it soak in. If you choose to wear this look as buns or twists, you could also leave in a hair mask or deep conditioner during the day and avoid getting products all over your clothes. For repairs, I like to go with something that has argan oil in it.
Not into twists? Try this loose pigtail look with baby hair by curly hair queen Jasmine Brown. It's trendy, keeps your hair out of your face, and is especially perfect for those rocking extra-long strands.
Braid Crown
The braid grown is the holy grail of protective styles. It's an easy way to load in moisturizing products and let your hair do all the work for you in absorbing them for a few days.
This is also one of the best natural hairstyles for summer because you can use the sun to your advantage! Apply a leave-in or deep conditioner to your hair and then sit out in the sun — it will act as a natural heat source to open up those strands and get moisturizing. No sitting under a dryer anymore! Extra tip: look for products with natural UV-protecting elements.
But while protective styles are great for promoting hair growth, moisturizing, and keeping your hair out of your face, too much tension for too long can cause breakage, so be sure you're switching your look up enough and keep moisturizing!
Single French Braid
Every curly girl has rocked double Dutch or French braids before, but this single braid, the pulled-back look, is so chic and easy to do. Especially during the hotter months, it's perfect for both a formal or casual event.
Since you'd already be working closely with the scalp when putting this look together, try massaging in hair growth oil or strengthening oil as you go. You could definitely leave it in for a few days by wrapping it in a satin scarf overnight. And if scarves aren't for you, try a satin pillowcase.
Bandanas
The easiest way to protect your hair during the summer is by wearing a hat or scarf to block out damaging rays completely. But these can get hot and boring and just don't work for girls like me who can't pull off a hat (and I've tried).
The alternative? Bandanas! These are cute and retro and will protect your hair enough to spend a day out in the sun. There are so many different ways to wear one, and for added style, you can coordinate them with your outfits. Bandanas are also convenient for those almost-wash-day looks when you're struggling to pull something together.
Braided Hairstyles for Summer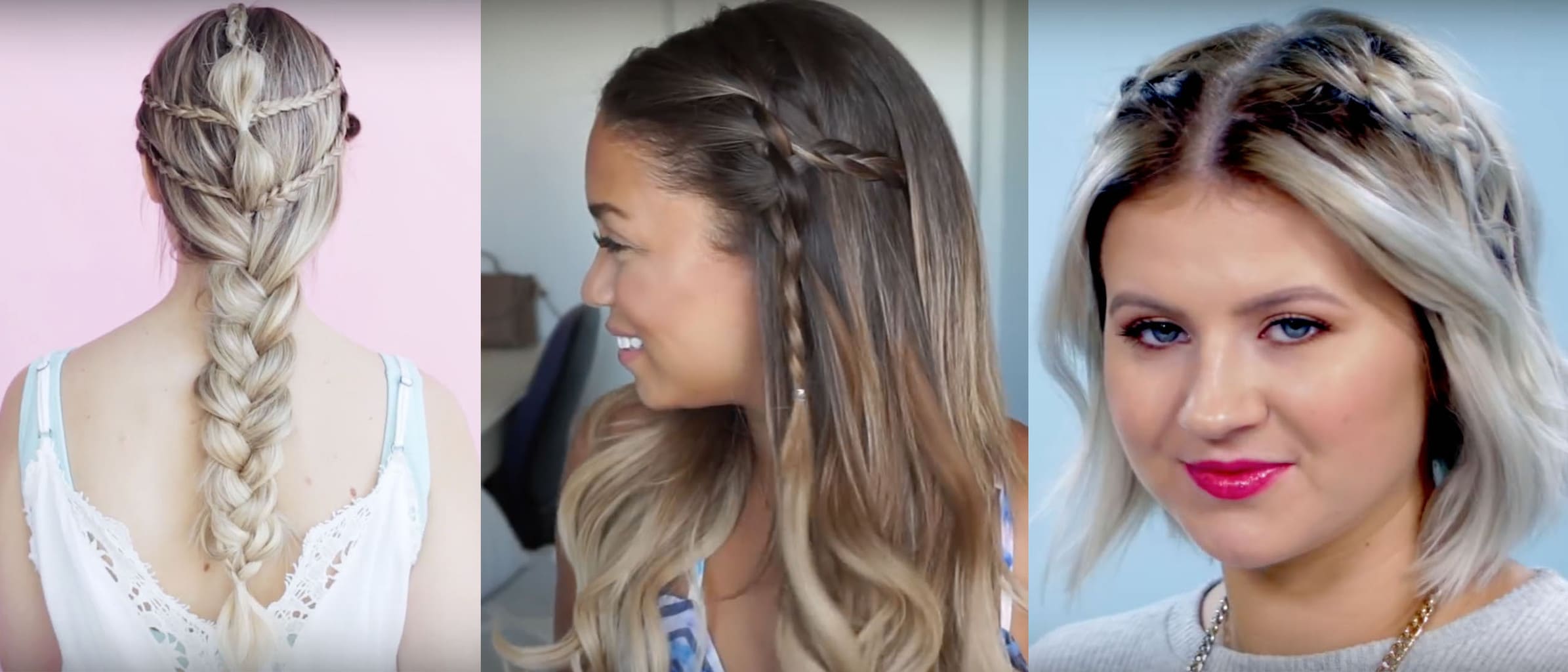 Braiding is the quickest and most effective technique to make hair look instantly fantastic. Braids are super versatile and, imo, look particularly majestic in the summer sun.
Here are five easy and quick braided hairstyle tutorials that will give you summer-ready hair in minutes.
Side Note: While these hairstyles will work for any hair color and length, I deliberately chose people with light brown/blonde hair because A) it makes it easier for you to follow the tutorial and B) it's easy to see the final look!
Related reading: The All-Time Cutest Summer Hairstyles We Love
Kayley Melissa's Khaleesi-inspired Elegant Braid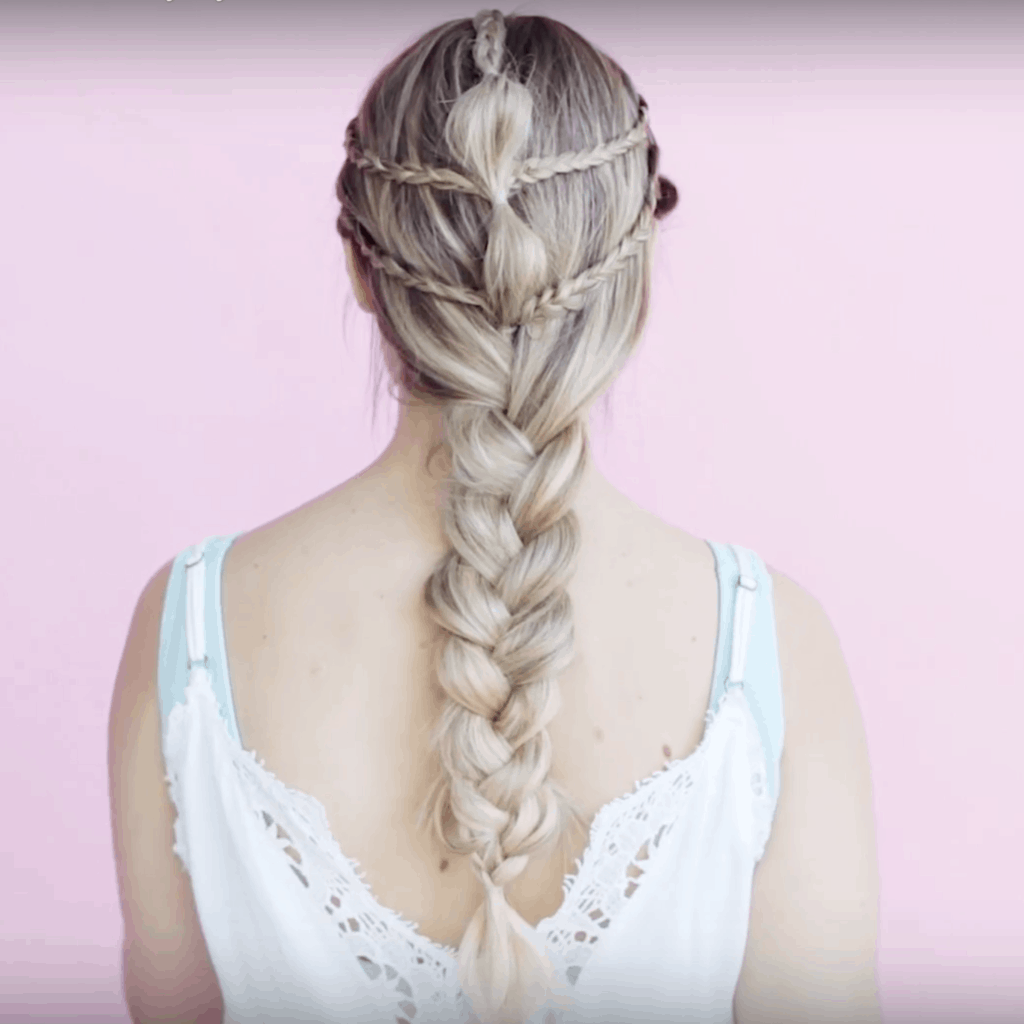 Kayley Melissa, a.k.a. my personal hair queen, created this Khaleesi-inspired braid that's incredibly easy to recreate.
To do this khaleesi braid hairstyle (yes, we know her name is actually Daenerys), braid a thin front section of hair back normally towards the crown of the head and leave a little portion of it unbraided, then make two thin braids on both sides. Keep everything in place with clear elastic (like these from Goody).
Repeat the same process for the second layer. Braid the remaining hair down your back for a truly awesome hairstyle. No french or dutch braiding needed!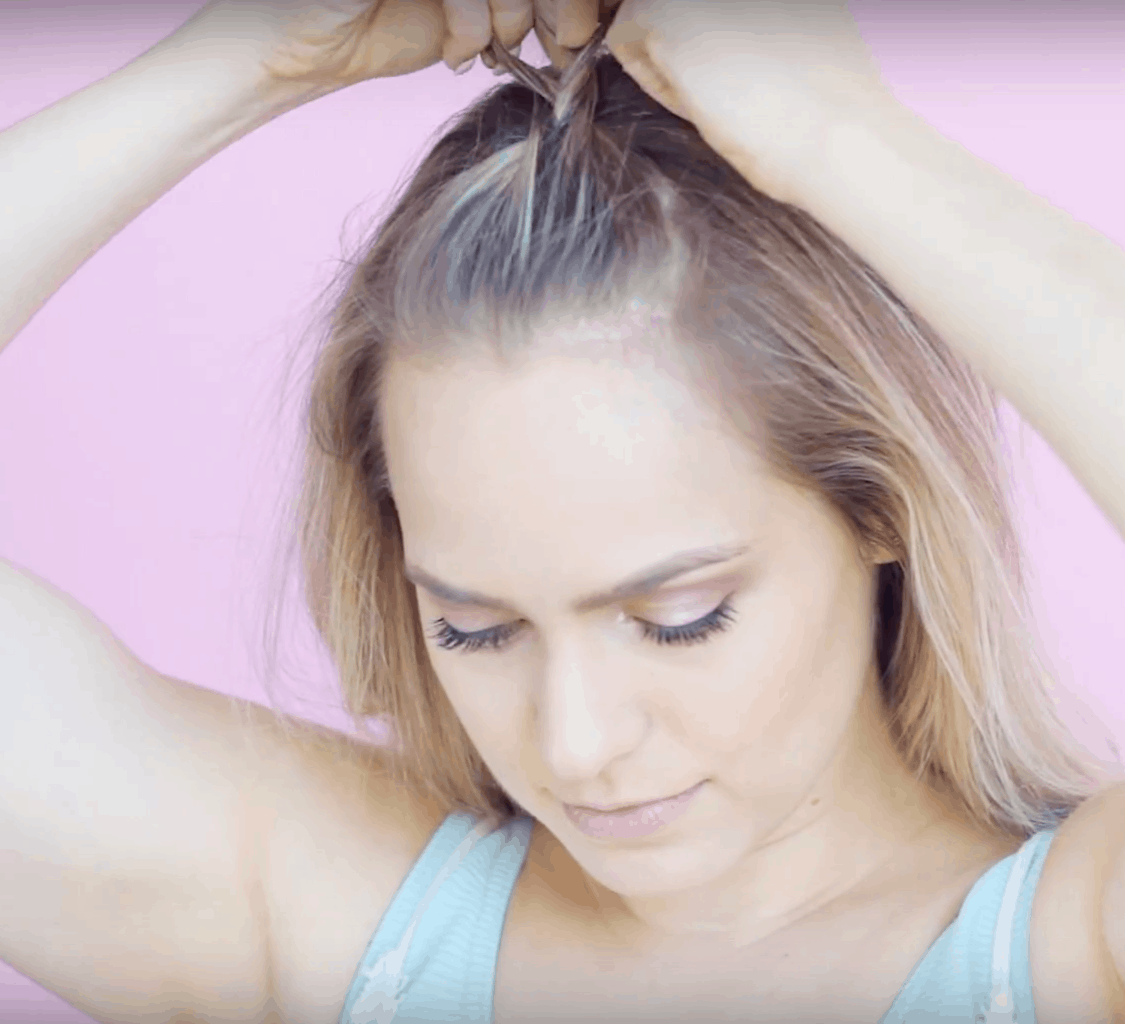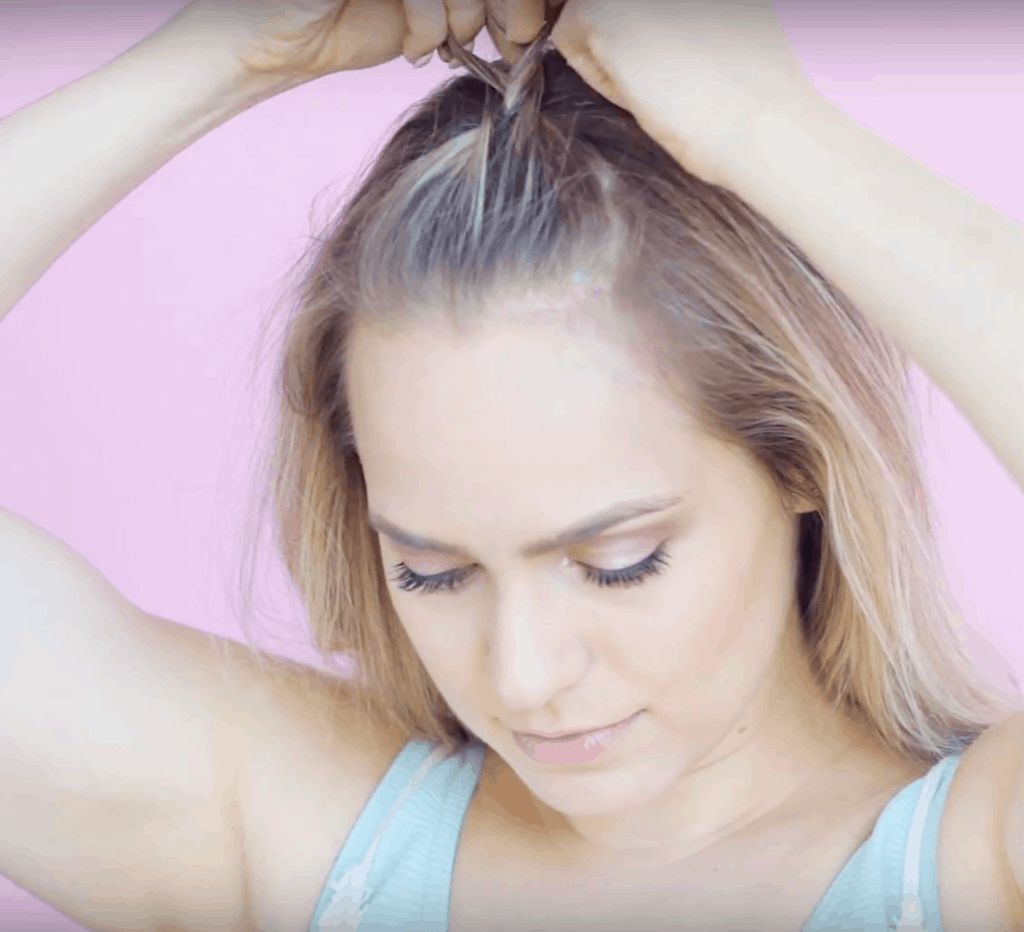 Ashley Bloomfield's Double Waterfall Braid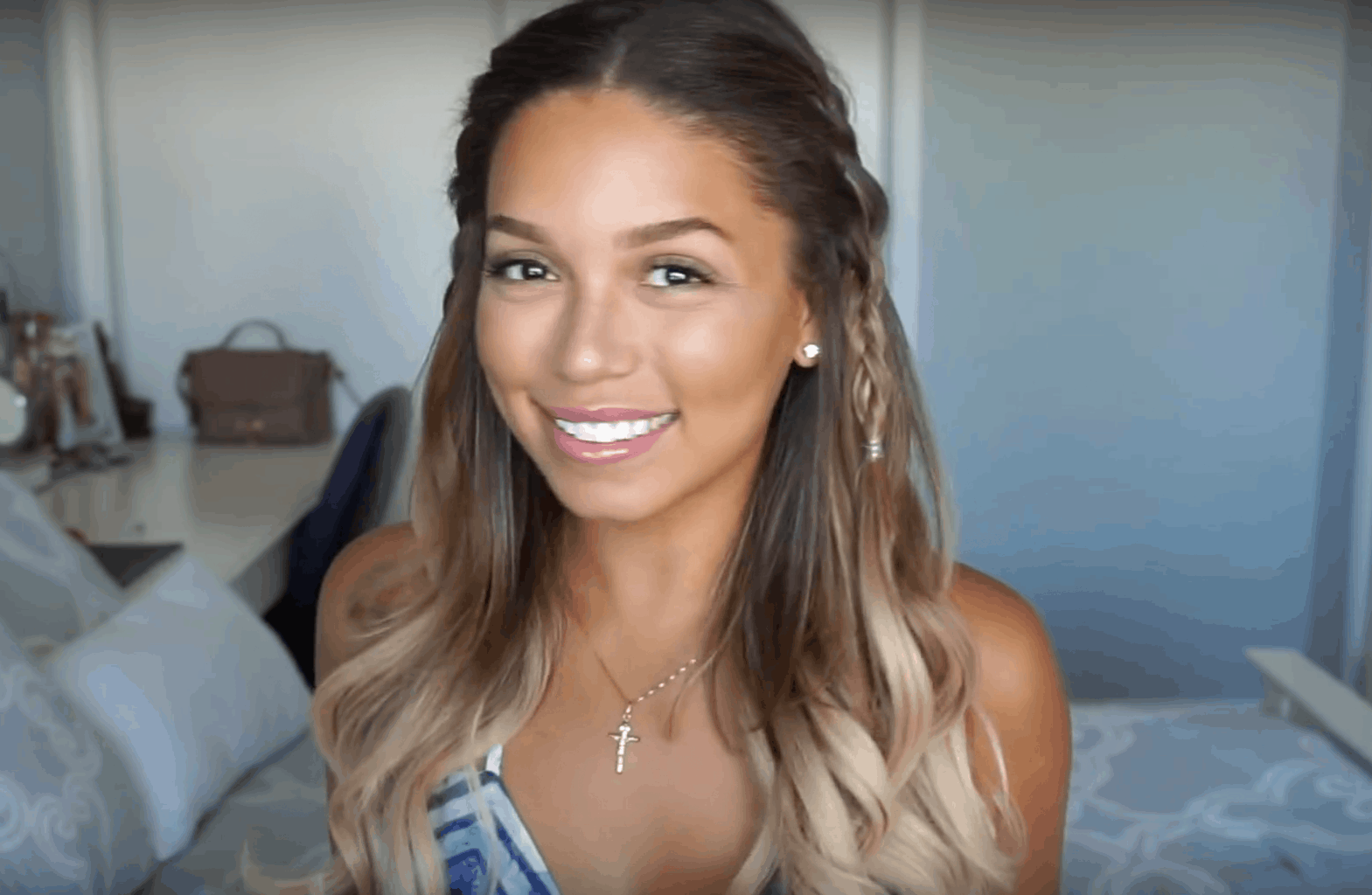 Ashley Bloomfield's double waterfall braids add some extra intrigue to this classic style.
To get this double waterfall braid hairstyle, make two braids down both sides of the face, leaving a good inch of hair in front of each braid. Carefully widen the links of the braid and thread small pieces of hair from this 1 inch section through the braid. Secure each piece with bobby pins.
When all the hair is incorporated, remove the bobby pins and begin braiding the pulled through hair together into a normal braid like you're making a half-up style. Secure it with bobby pins, and you've got yourself a simple, yet fancy-looking double waterfall braid!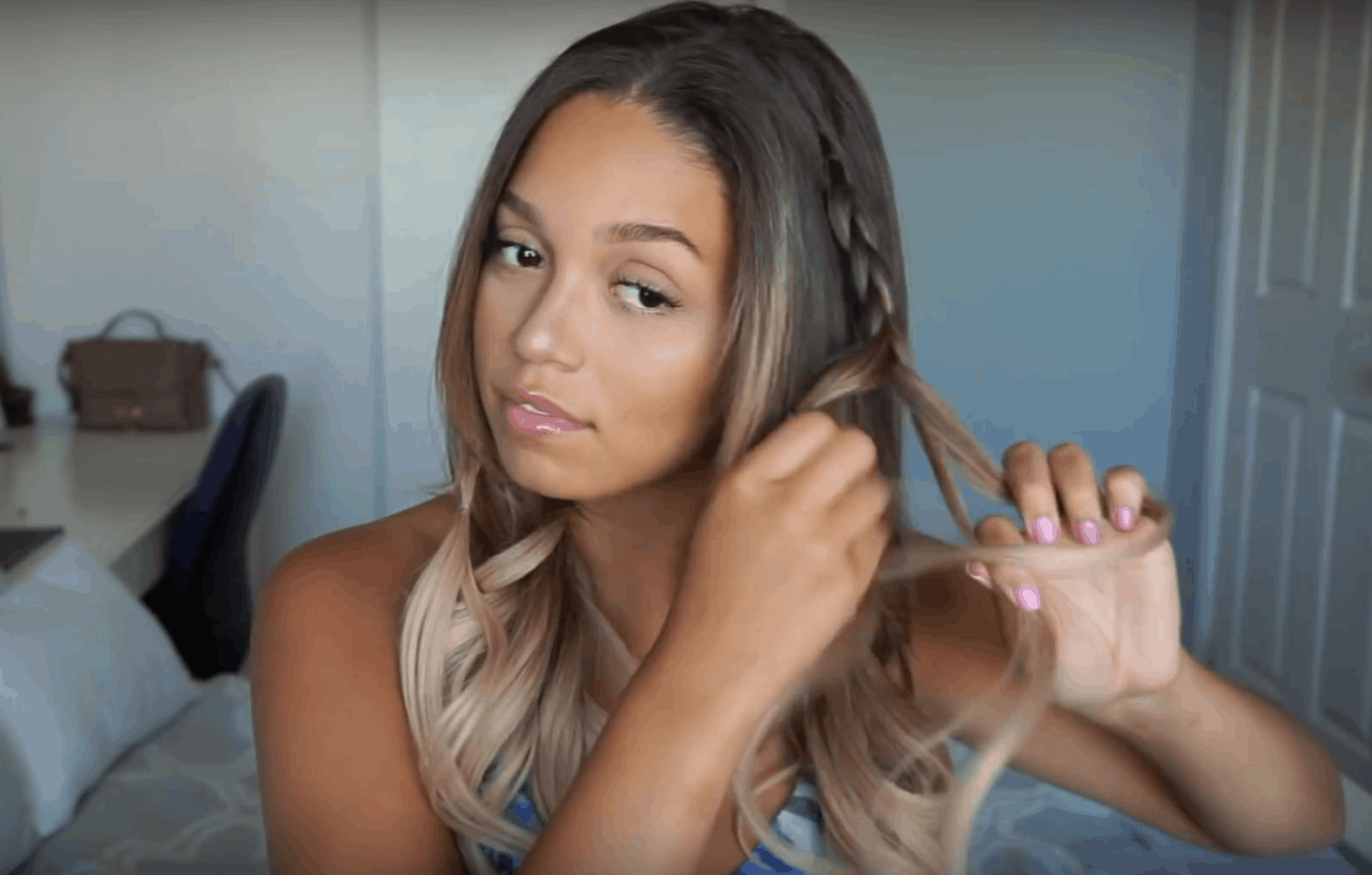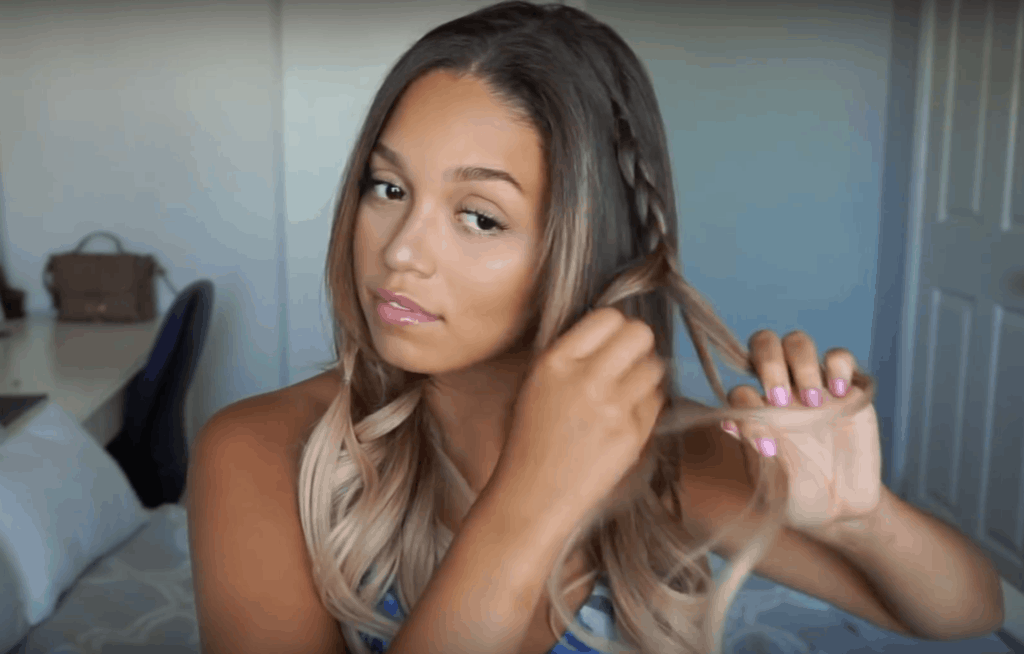 Roxxsaurus' Double Braided Pigtails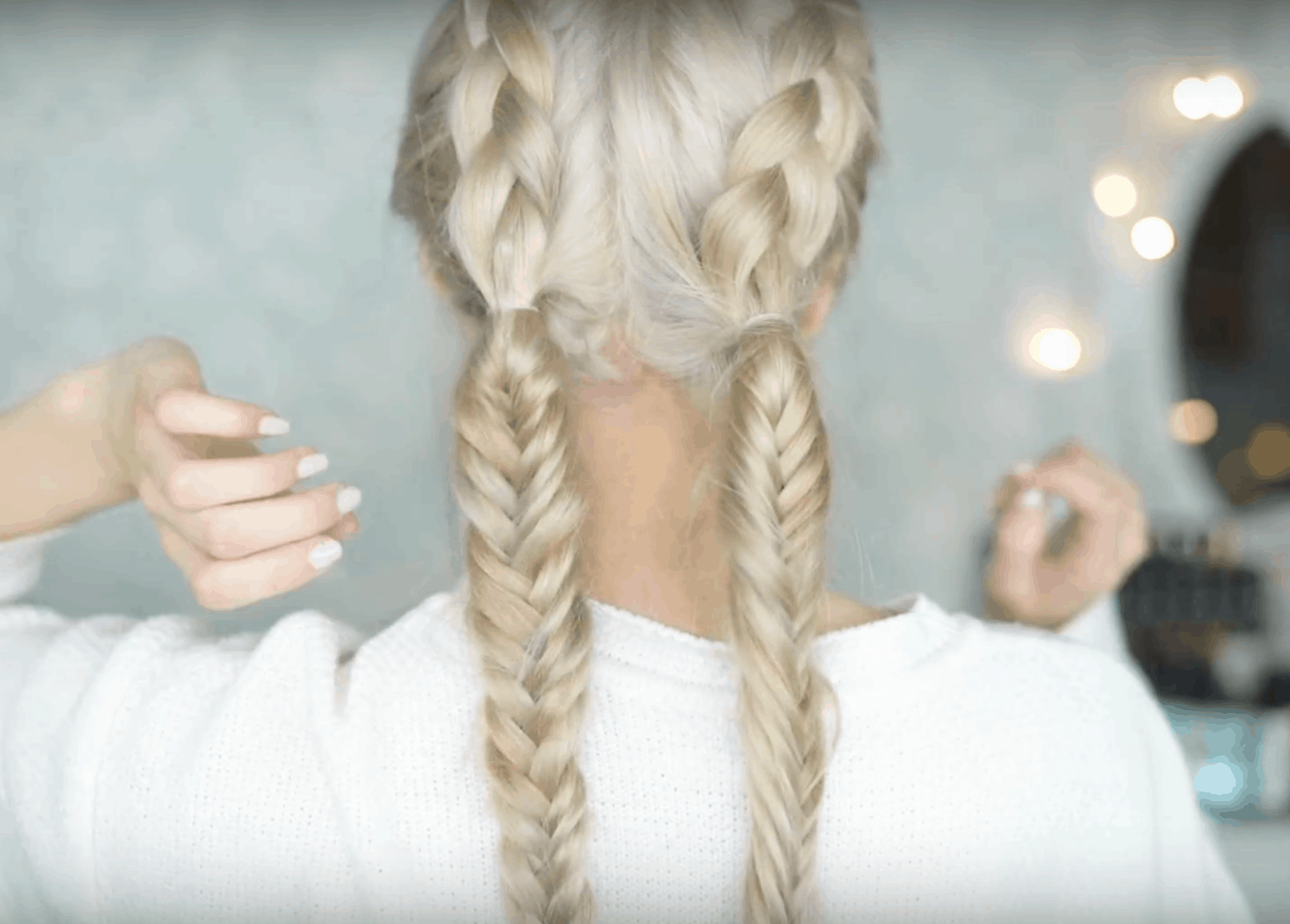 Roxxsaurus' double braided pigtails tutorial combines dutch and fishtail braids in an intriguing and wearable way. (Watch the full tutorial here!)
To do double braided pigtails, start with a center part and dutch braid both sections back towards the nape of the neck, securing it with elastic (great dutch braiding tutorial here).
From this point, fishtail braid the rest of your hair (killer fishtail braiding tutorial here). You can also mess up the braids for a more distressed look. If edgy braids are more your style, give this look a shot.
Milabu's Four Stranded Braid Half Updo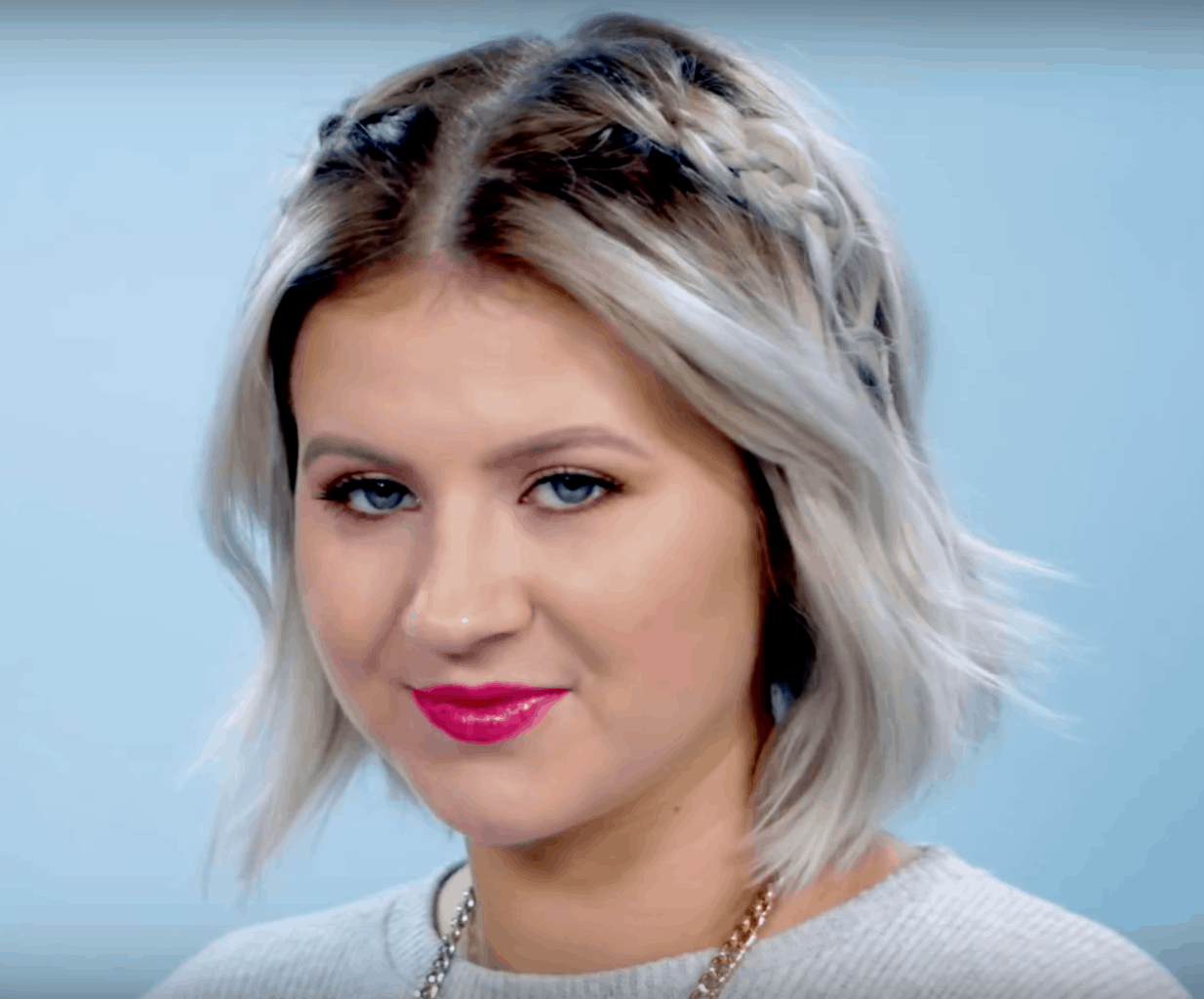 Milabu is the princess of hairstyles for short hair, and this four-stranded braid hairstyle for short hair is nothing short of beautiful!
Spritz some dry shampoo onto the roots before you start for some extra texture (this one from Batiste is the best).
Gather four small sections of hair from about 1 inch behind your face. Braid each side into a four-stranded braid (following her tutorial – this look is at 11:47 on the video) and tie them off with clear elastic.
Rough up the braids by gently pulling on each section. Finally, bobby pin the braids in the back of the head to create this understated, yet fancy-looking braided 'do.
Also read: Holiday Hairstyle How To: Easy Braided Updo
Kayley Melissa's Dutch Braided Space Buns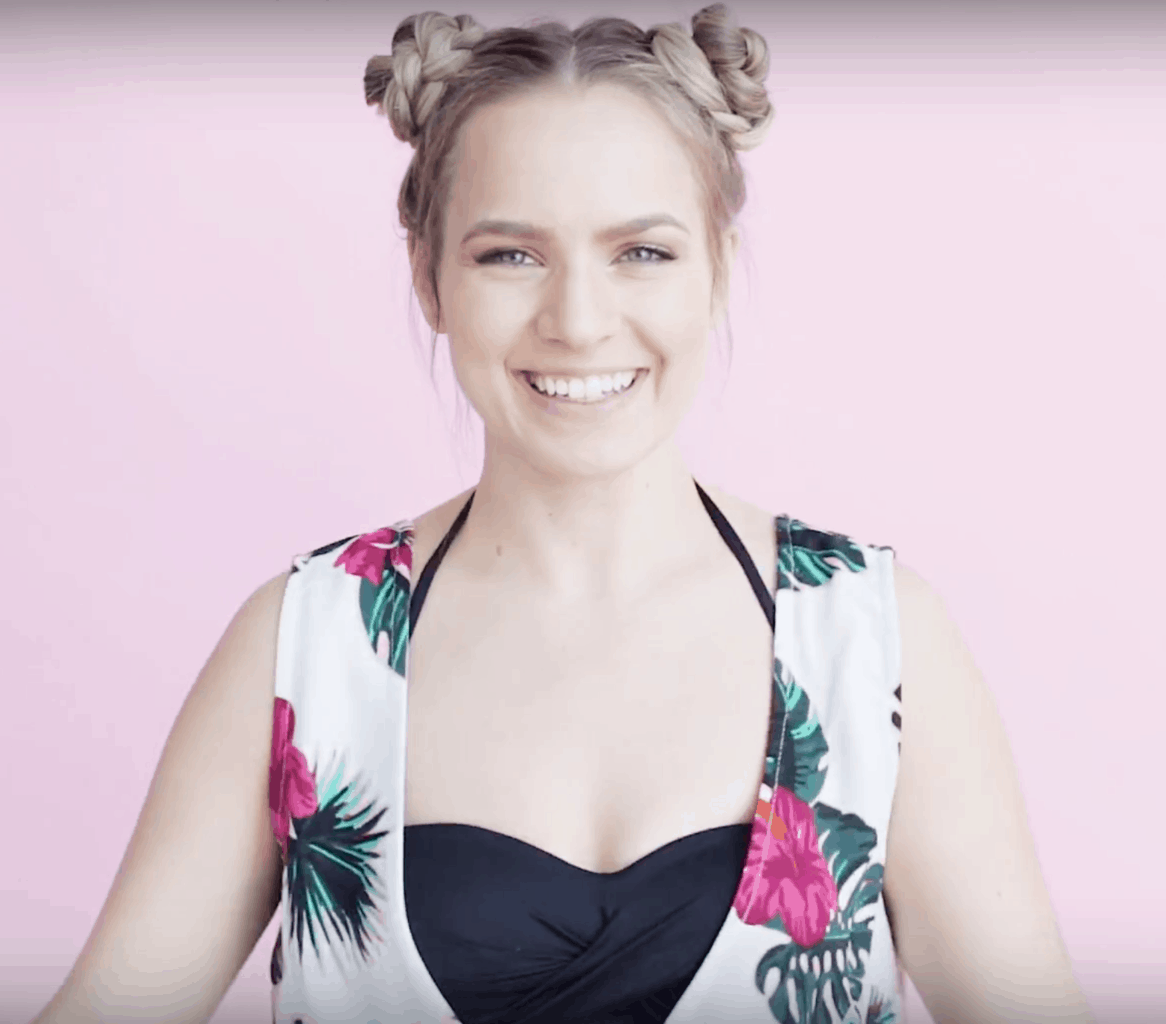 The hair queen Kayley Melissa returns! Can you blame me for featuring her twice? The girl gives me serious hair envy. Her dutch braided space buns tutorial is giving me some serious Zenon vibes. Too cute!
Start with a middle part, and dutch braid the hair up from the nape of your neck to the top of your head. Tie it into high pigtails with clear elastic. Braid the hair in these pigtails normally, wrap them around the base, and secure with bobby pins. This sweet look couldn't be easier!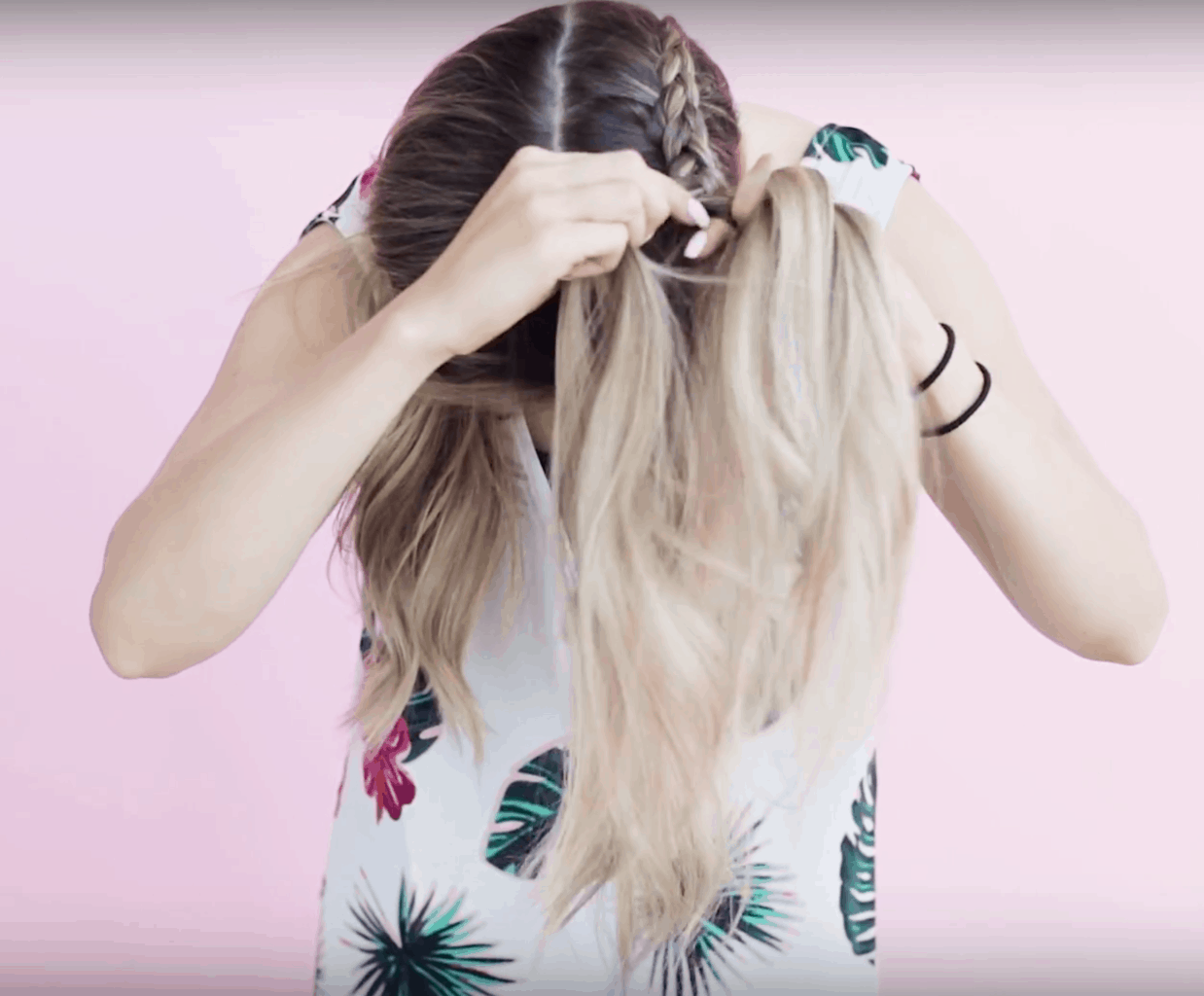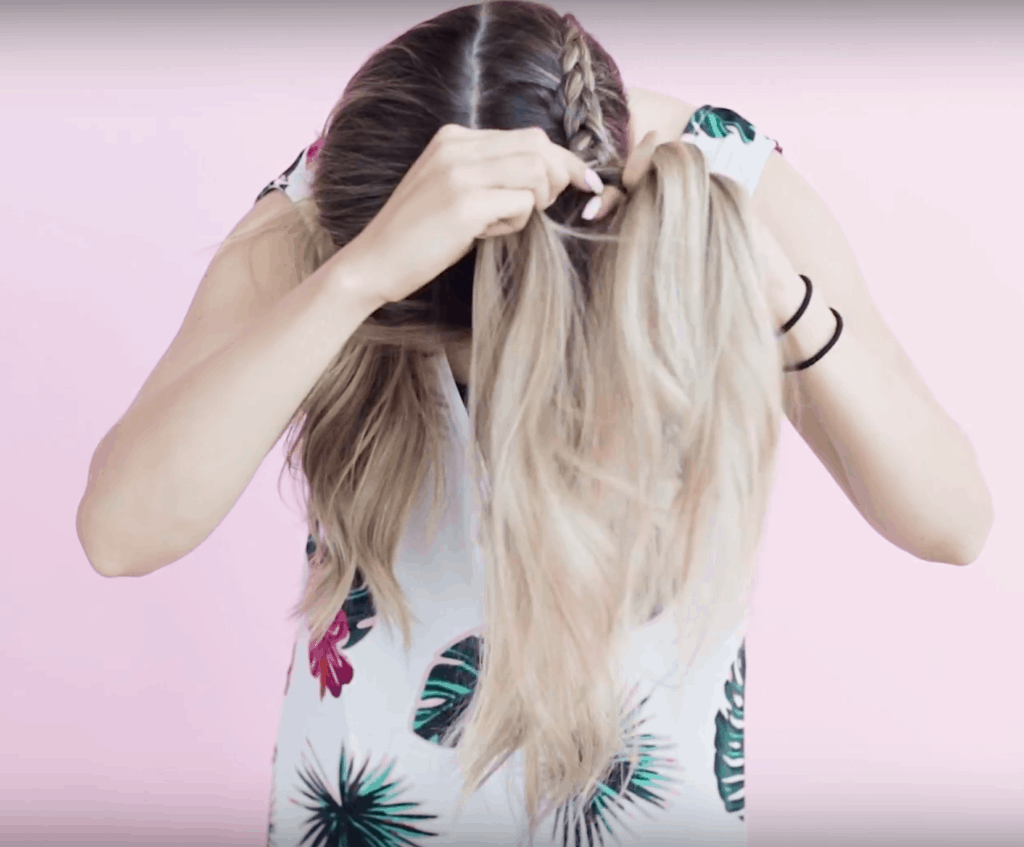 What is your favorite summer hairstyle?
What hairstyle are you most excited to try out? And what's the occasion? Let us know!
Related posts: