This article will show you how to wear leggings in 2023, with cute leggings outfits.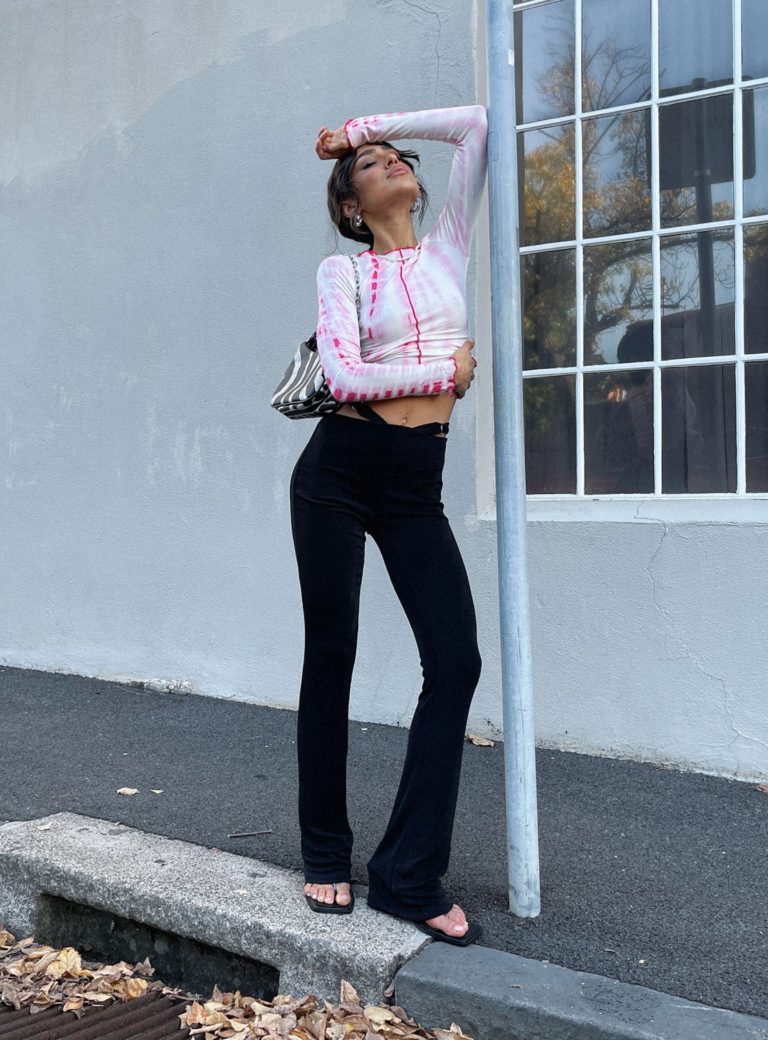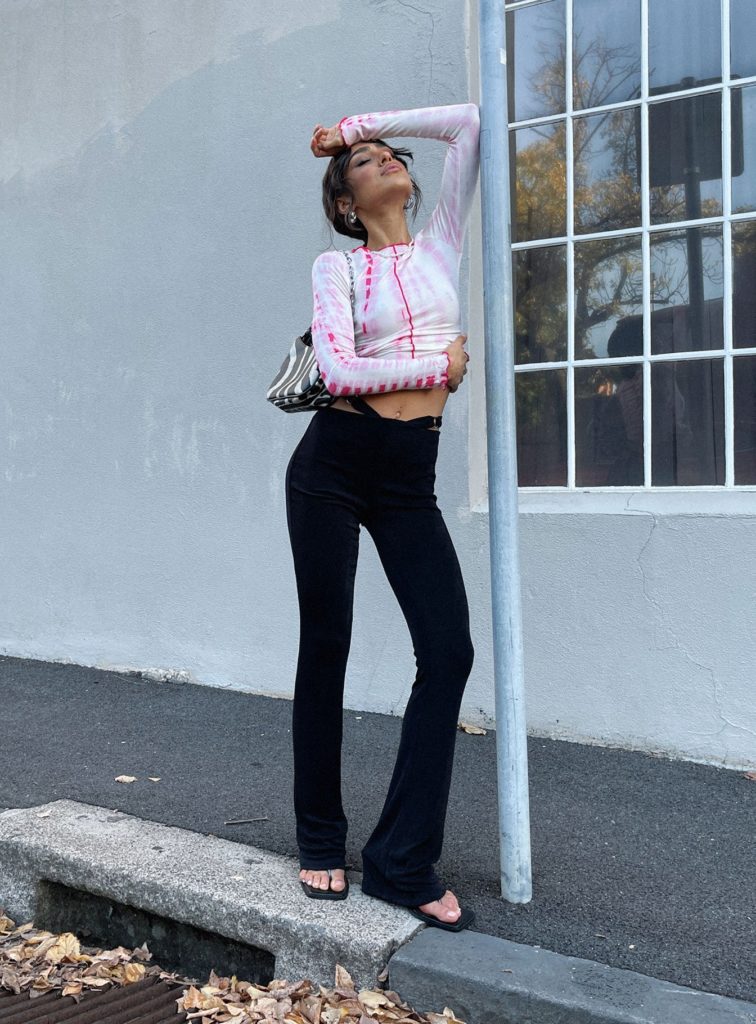 There are so many new fashion trends that have been popping up recently, which might make you want to change your entire wardrobe. However, there are a few clothing items that have stood the test of time, that we can continue to style into 2023 and beyond.
One such example is leggings!
Leggings have been closet staples for years now. They are always a great go-to for everyday outfits, and if you're like me, you probably own a million pairs.
Not only are leggings popular for everyday and lounging outfits, but they have recently become a staple for even fancier outfits!
This may come as a surprise, but when you see the four leggings outfit ideas below, you will understand why you should be wearing your leggings for all types of occasions.
Where To Shop For Good Quality Leggings
I've always loved H&M leggings, they are so affordable. You can get cute colorful prints or patterns for not too much money! Their prices are always amazing and their quality is surprisingly good.
Of course, no pair of leggings can beat Lululemon's. Now that I have a little more spending money and take really good care of my clothes (tip: wash gently and air dry), these will last for years before they need to be replaced!
Nordstrom Rack is a great place to find designer clothes at affordable prices. I found some of my favorite pairs of leggings there, and they're still in good shape today!
Calia leggings are the best! A very underrated brand. My Calia leggings are super high waisted but still comfortable enough to wear while running errands or doing other activities; they come in different lengths so there's sure to be a fit for everyone.
The best leggings are the ones you can wear every day. Hollister's leggings come in tons of different colors and styles, they're stretchy but not too stretchy, and affordable ($10-$30) – what more could you want?
A Few Quick Tips for Styling Leggings:
When looking for what leggings to wear, there are a few things you should take not of to make sure you look trendy in your outfits.
First, your plain black leggings that you buy in multiples can definitely be used to create a fashionable look — it's all about knowing which items to pair them with.
Also, take note of the length because if you are not a fan of long leggings, you can go for cropped leggings as well!
If you want to spice up your outfits, colored leggings and ones with prints are also a fun and trendy way to go.
And, keep in mind what style of leggings you want to go for because flared leggings (also known as yoga pants) are coming back into style — I'm sure you've seen them all over TikTok.
Unsure how to style all of your leggings? Check out these four leggings outfit ideas that will do the trick!
Leggings Outfit #1: Basic Black Leggings
Products:
This example of how to wear leggings is for the classic black long leggings that you love so much! These are always my go-to leggings when I am in a rush or want something simple to wear to class or running errands.
This is my go-to outfit when I want to look cute and put together but still be super comfy in my leggings.
This look pairs a light blue oversized sweatshirt (oversized sweatshirts are very in style right now) with all black long leggings. Graphics and lettering are popular on sweatshirts right now, so this one is super on-trend.
Then, don't forget your shoes and accessories because they are also important when deciding how to style your leggings. I recommend going for the trendy all-white chunky sneakers, like these, with some high ankle socks.
To spice the outfit up a bit, add some accessories, like this layered silver chain necklace!
Leggings Outfit #2: Cropped Leggings
Another favorite leggings style of mine is the cropped legging! This is perfect if you want to go for a more sporty look or if you want to wear your leggings to workout or go to the gym.
To get a fun and sporty look using leggings, pair some cropped black leggings like these with a cute workout style top like this cropped green tank top (green clothing items are very in style right now).
You can also pair this outfit with a cute hoodie, which will add to the sporty look.
To complete the outfit with some shoes and accessories, I would wear a trendy elastic headband, like this white one. Then, for shoes, I would go for something sleek and athletic, like these Adidas white sneakers!
Leggings Outfit #3: Pink Leggings
If you want to change up your leggings for some more fun ones, a trendy way to do it is by wearing some colored leggings like these pretty light pink ones!
A great way to style colored leggings with your outfits is by finding a graphic tee to match. Graphic tees are huge right now, so an oversized graphic tee like this adorable Bratz one is a perfect choice for pairing with leggings.
What's great about this graphic tee is that it will match perfectly with your leggings! Then, for some accessories, you could go for a cute baseball cap (they are also popular right now) that matches the look.
And, don't forget about your shoes! One thing I love about leggings outfits is you can pair them with almost any shoes, but you can never ever go wrong with trendy Nike Air Force 1s.
Leggings Outfit #4: Flared Leggings
Wondering how you can wear leggings outfits for nighttime? The new thing for leggings is the bootcut or flared legging (also known as the yoga pant).
This style of leggings was popular years ago and is now coming back as the new go-to leggings style for outfits in 2023!
What I love about this kind of legging is that it can be worn for lounging, but if you pair it with the right things, you can totally style it into a fancier look.
To get a look like this, I recommend going for all-black bootcut leggings like these (which even have a fun drawstring bow around the waist).
Then, add a trendy top like this scarf-style top for a very of-the-moment look. For shoes, I would definitely go with some heels to make your outfit look fancier, like these beige thong heels.
Also, don't forget accessories! Add a cute black baguette purse to match and some trendy chunky gold hoop earrings.
Now, you have the perfect leggings outfit for fancier occasions.
How do you wear your leggings?
Which outfit is your favorite? What kind of leggings are you going to purchase? Do you ever wear leggings for fancier occasions? Tell us in the comments section below.
Related posts: