Kayse transforms a typical lazy-day outfit into an edgy, stylish look simply by adding a denim jacket and sporty tennis shoes. She describes her everyday style as "simple and timeless with a trendy pop," meaning she tends to wear items that will never go out of style but adds one or two trendy pieces for a little something extra.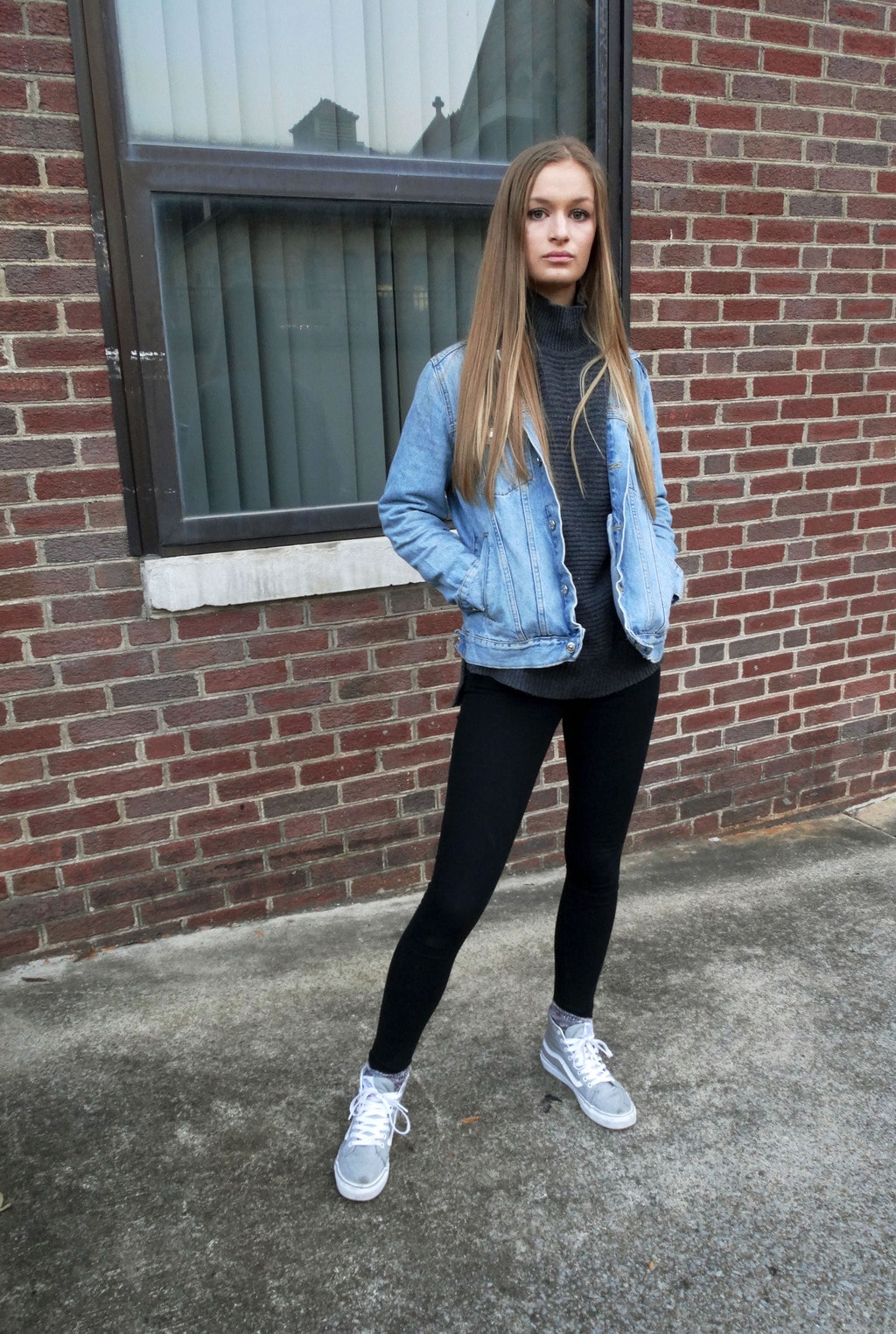 Kayse 101
Name: Kayse
School: West Virginia University
Major: Journalism
Hometown: Charleston, WV
Let's Talk Fashion
Who or what inspires your style? "Recently I've been inspired by 1970s fashion trends. I really love sleek turtlenecks layered with a fun wool lined coat, especially for fall and winter. Corduroy has also been a new material that I've started to get interested in for a warm vintage look."
Where do you like to shop? "I like to shop at Urban Outfitters and Free People. The clothes might be a little pricey, but I really value quality over quantity."
Why did you choose this particular outfit? "I chose this outfit because I am usually running late and I value comfort a lot… so anything that I [can] quickly throw on and doesn't need too much to make it work is something I look for when I'm shopping."
What fashion advice would you give to other students looking to improve their style? "I think that fashion is about expressing yourself in a way that feels natural and comfortable to whomever is wearing the outfit. Everyone should have something unique that they want to wear to separate him or herself from the norm. But for those who want that norm look, I would say check fashion magazines like Teen Vogue, Cosmopolitan, etc… to get that young, fresh look. Even some blogs like Free People's is great for inspiration."
What are your favorite trends right now? "My favorite trends are the flare jeans and fisherman top hats. I really think that adds a super cool touch to almost any outfit."
Do you have any favorite fashion designers? If so, who? "The TOMMYXGIGI collection is really amazing because I love punk fashion. Fishnet, plaid, and destroyed pieces are my favorite. Also, some spunky leather boots to complete the look adds a whole other level of sass."
What do you do for fun – do you have any unique hobbies or interests? "I've recently gotten into photography, but I also really enjoy sports and being active so exercising or hiking outdoors on a beautiful day is always something really enjoyable to me."
If you could raid anyone's closet, who would it be and why? "This might be cliché but I would probably raid Kendall Jenner's closet. She has some killer clothing that I would die to have. She also has a really simple yet interesting look, which is what I try to achieve."
Elements of Kayse's Outfit
1. Sweater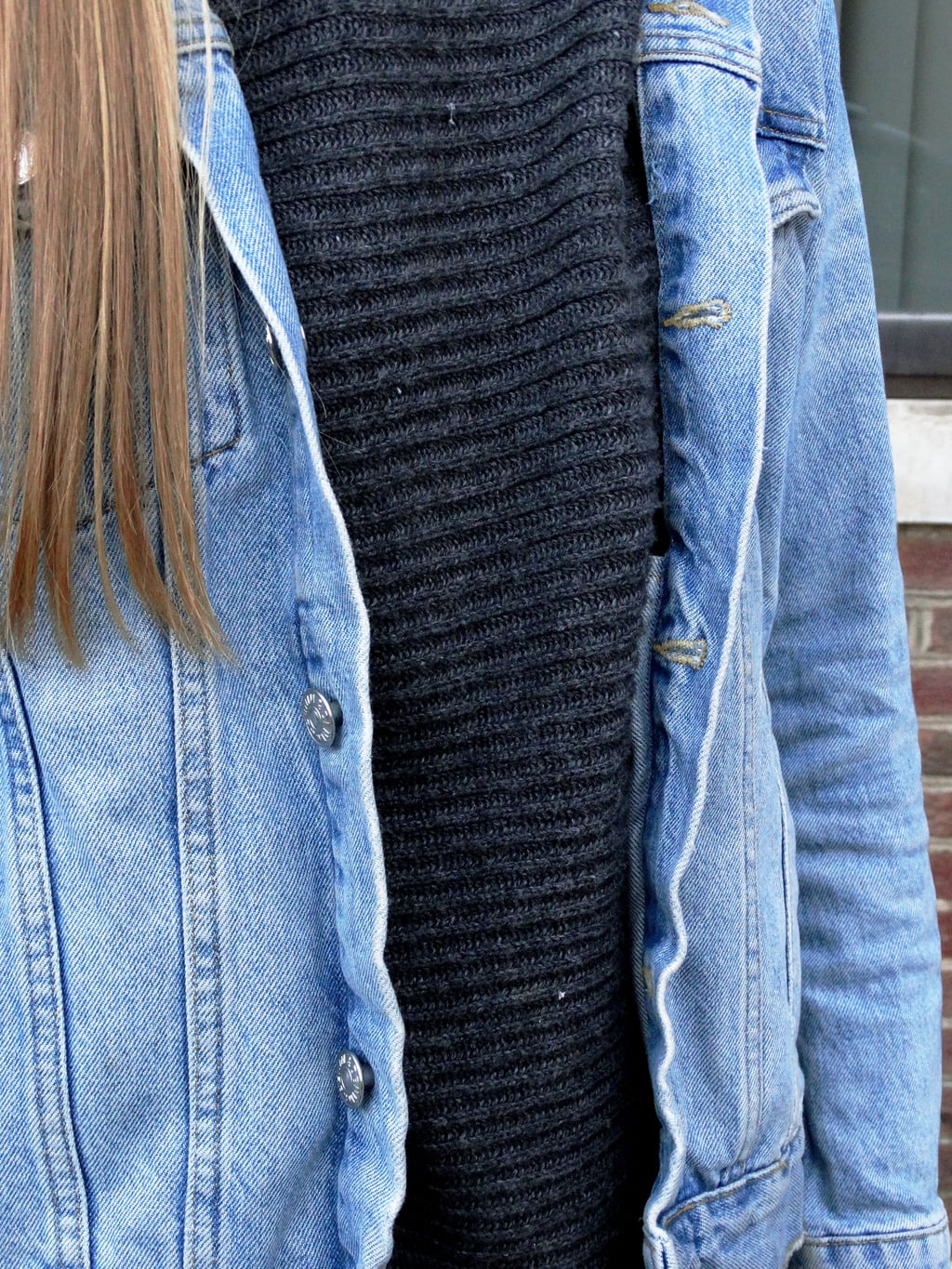 Comfort is crucial to Kayse. She paired a turtleneck sweater with leggings so she can seamlessly style an outfit before heading to class.
2. Denim Jacket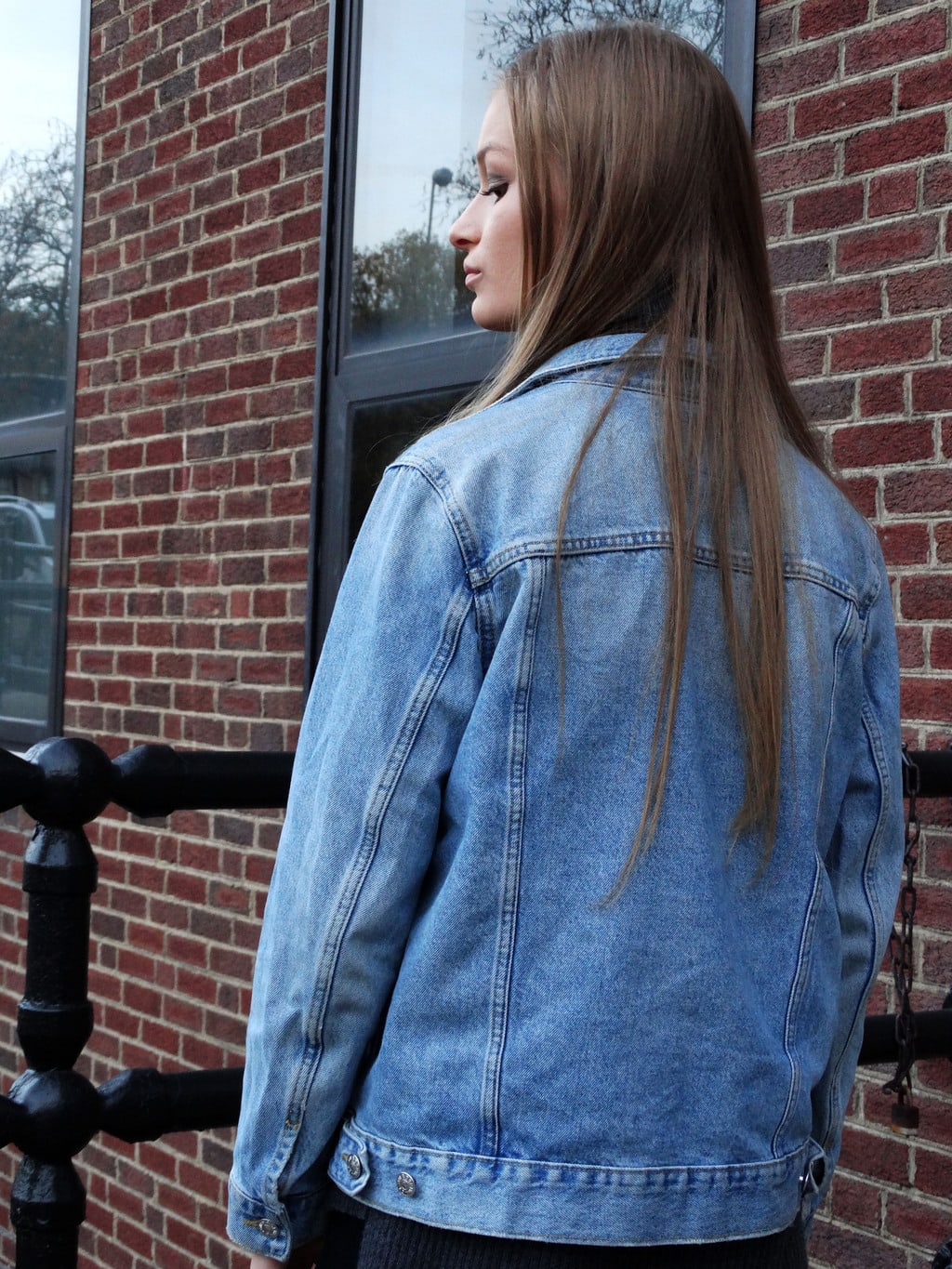 Denim will never go out of style and Kayse tops off her look with this denim jacket. Adding a distressed denim flair to any look makes it instantly edgy.
3. Shoes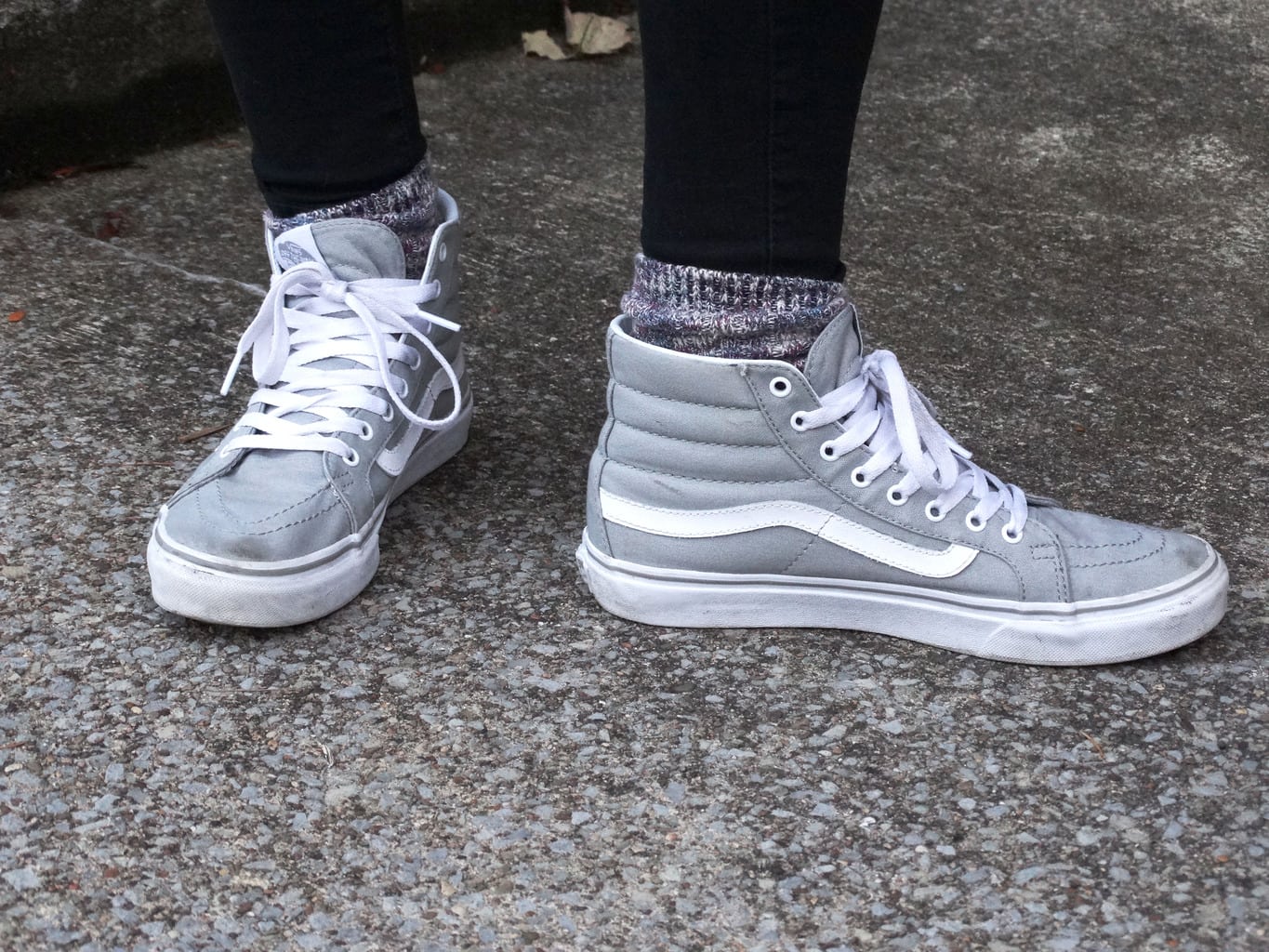 To deal with all the WVU hills throughout campus, Kayse pairs her outfit with comfortable high top sneakers. "I always have to wear tennis shoes or flat booties when walking to class because being comfortable is everything to me," she says.
Now we want to know what you think!
Do you like Kayse's look? Is a denim jacket your favorite accessory? Would you wear this look? Let us know below in the comments!