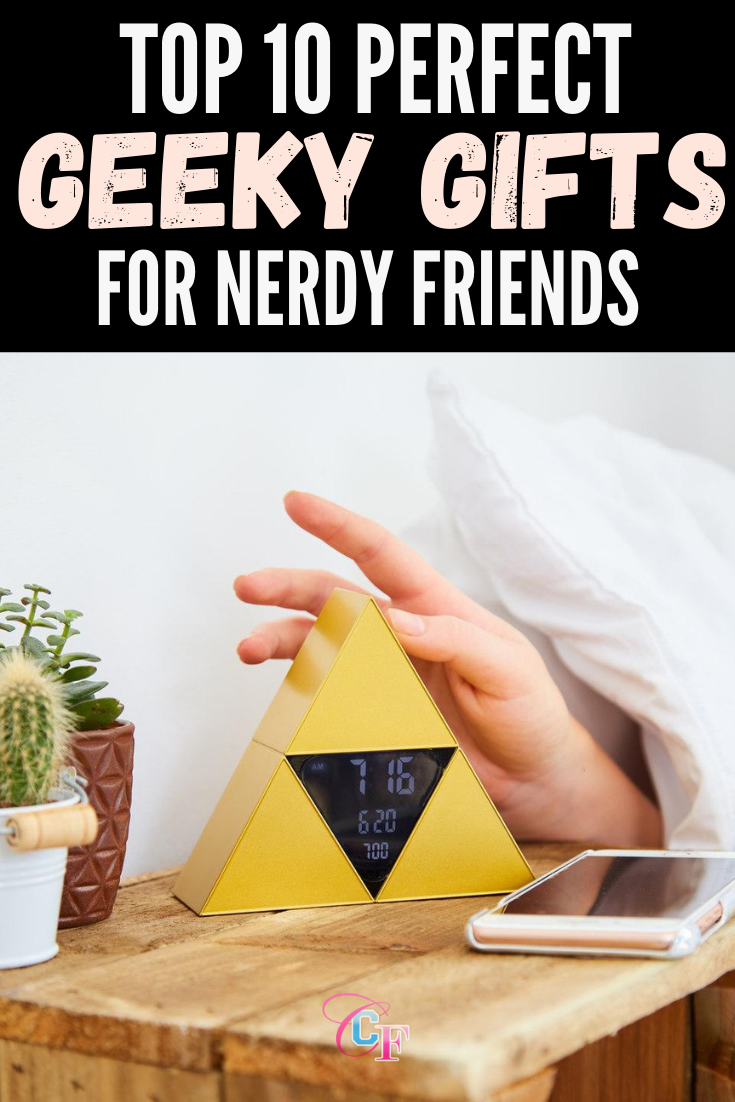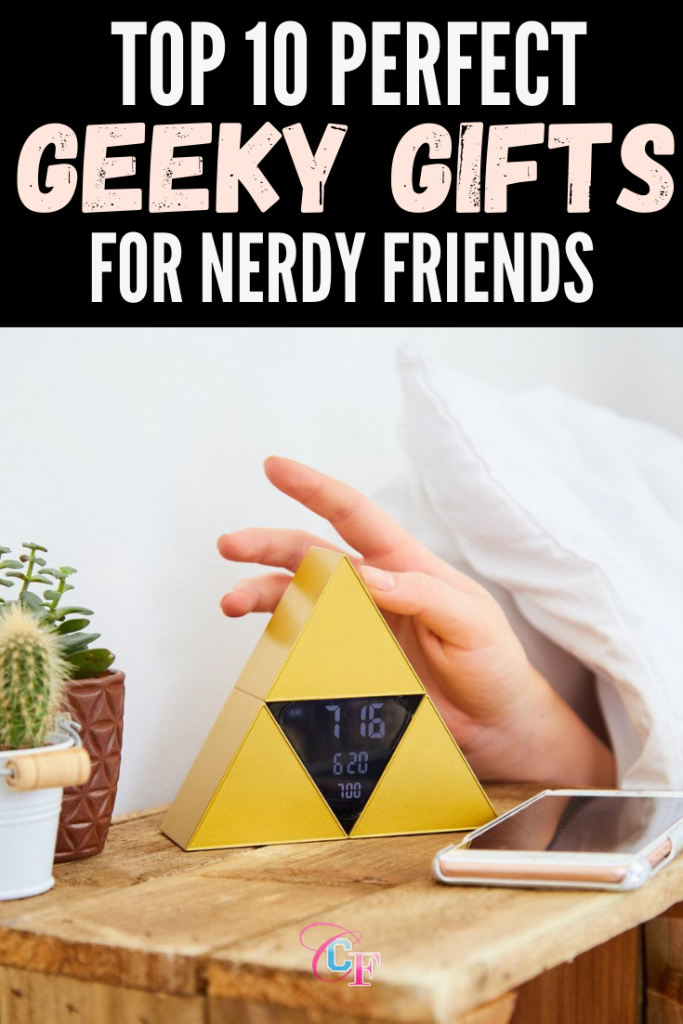 This post will show you the best gifts for nerds and geeks in your life.
The Holidays are approaching quickly and one of the most stressful activities is buying the perfect gift for the people you love. (In case you missed them, we've already shared gifts for college girls, best friends, and parents.)
If you are lucky and have a geeky or nerdy person in your life, be it a sibling, friend, parent or significant other, you might need some help figuring out what to get them. Here are a couple of gift ideas for your quirkiest, weirdest and most passionate loved ones.
1. Funko Products
Let's get an obvious, but great gift idea out of the way. If someone in your family or friend group is a super fan of a show, a band, a franchise, movie and even web-series, Funko will probably have a figurine, keychain, pop sockets and even Pez dispensers for you to choose from. Personally, I've given Funko Pops as gifts to friends with varied tastes, from Power Rangers to horror films and Disney characters, and they've all loved them!
The normal figurines, the famous Funko Pops, go for about $11 to $13 each, but it depends on how new it is or of it is a part of a limited or exclusive edition. These collectibles can be found almost everywhere online, but Amazon is where I have a found the most varied selection and the fastest shipping.
2. For the Movie Buffs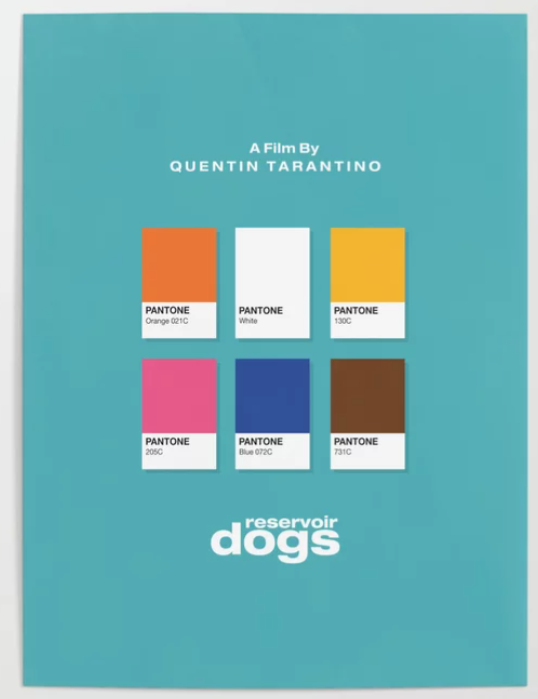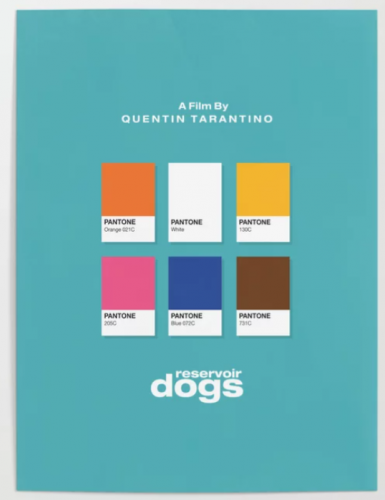 We all have that one friend who just loves movies. Ironically, you can't give them a movie as a gift since they probably already have it. But, what about a movie poster?
Society6 is a site that hosts the art of hundreds of thousands of artists worldwide and, specifically, they have great minimal movie posters that are perfect for your movie-loving friend! This Reservoir Dogs one is so cool and unique.
You can just go to the site and search for "movie posters" or type in a specific movie title to see if they have it (chances are, they do have them). As I've seen, the posters are about $20 at a regular price, but they tend to be discounted this time of year and are usually $12.
3. For the Gamers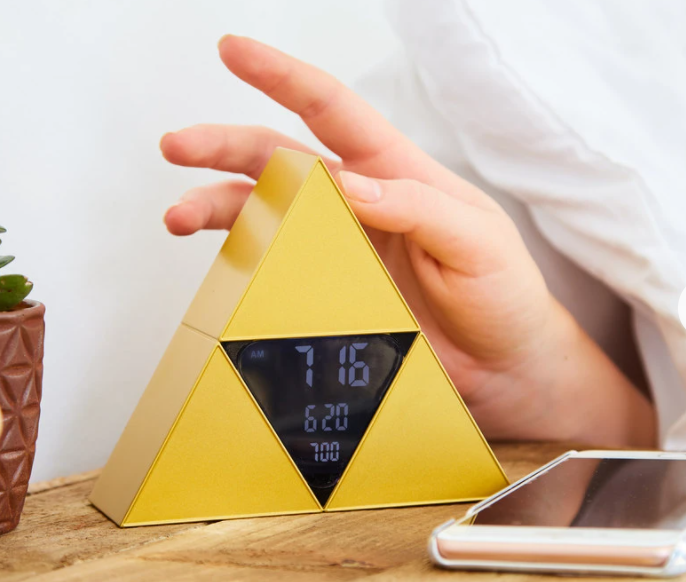 Giving a gift to a gamer can be one of the most challenging (and expensive!) experiences. But, they're also easy to please with little gadgets, practical tools and geeky home accessories.
On the site Firebox you can find every and any type of geeky gadget you can think of, from night lights, to alarm clocks, phone sanitizers, and even weather predictors. It's an awesome place to find gifts for nerds and geeks.
For the gamer in your life, why not give them a Legend of Zelda inspired alarm clock? It plays the Link to the Past tune and has a very slick design that will go with any room. Plus, it's licensed Legend of Zelda merchandise.
4. For the Bookworms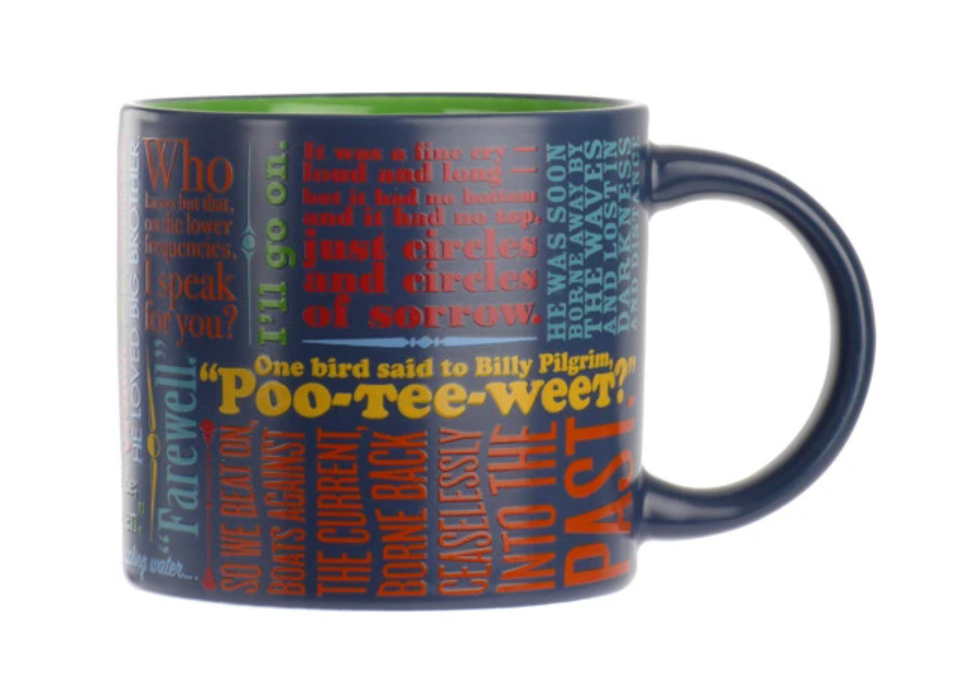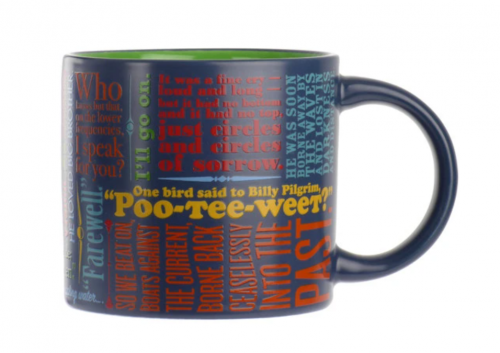 Just like film buffs, bookworms are awesome but hard to gift with actual books. Chances are, they already have whatever book you have in mind. But they also love little nods to their favorite fandoms, books, or sagas. That includes everything from book stands to candles.
But there's one thing every bookworm loves: coffee mugs. On The Literary Gift Company website you can find so many great options for the bookworm in your life. For example, they have this one that has famous last words from literary classics all over it. It's both interesting and practical for book lovers.
5. For the Comic-Book Expert
If there's one type of geek that has, apparently, inherited the Earth, it's the comic book geek. Three out of five blockbusters are comic-book based, two of the highest rated shows right now (The Boys & The Watchmen) are adapted from comics, and there's some much more content to come.
As far as shopping for gifts for nerds goes, comic book geeks are a cinch! You can find anything and everything for your comic-book loving friends.
If you don't know if they lean more towards DC, Marvel, or any other comic book, cover all your bases and gift them this book. Slugfest: Inside the Epic 50-year Old Battle Between Marvel and DC is a book about one of the most famous feuds, not only in the comic-book world, but in pop culture in general. It's insightful and a great read for any fan of the genre.
6. For the Broadway Enthusiast
Broadway enthusiasts are always belting out tunes and, luckily, sharing their love for musical theatre with you. Most musical lovers probably already have every soundtrack, film and taping of their favorite musicals, but what about the history?
Musicals: The Definitive Illustrated Story contains the whole story of the musical, on-stage and on-screen. It goes back to its origins in ancient Greece up to contemporary musicals. They have behind-the-scenes gossip, artifacts and photographs included in it.
7. For Music Fanatics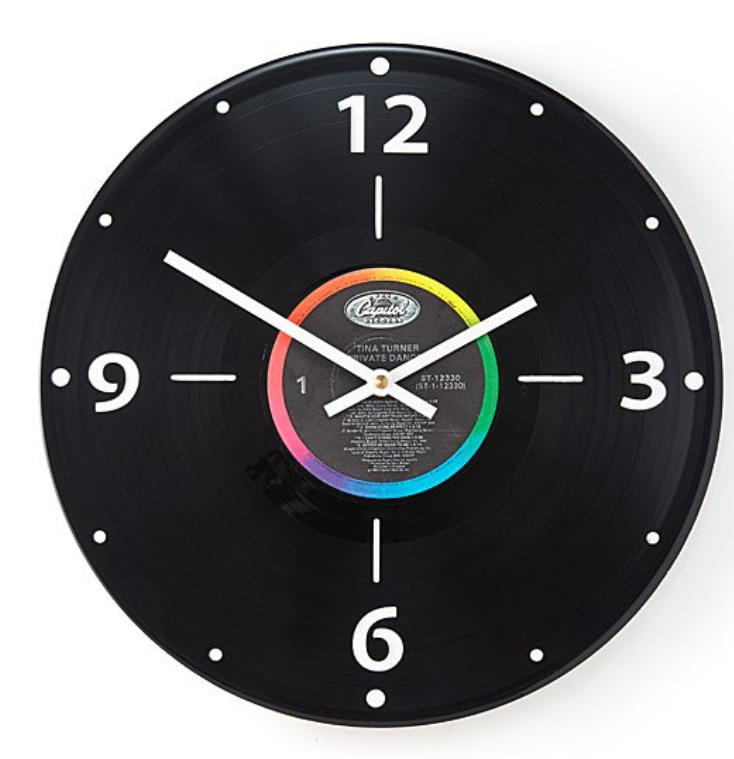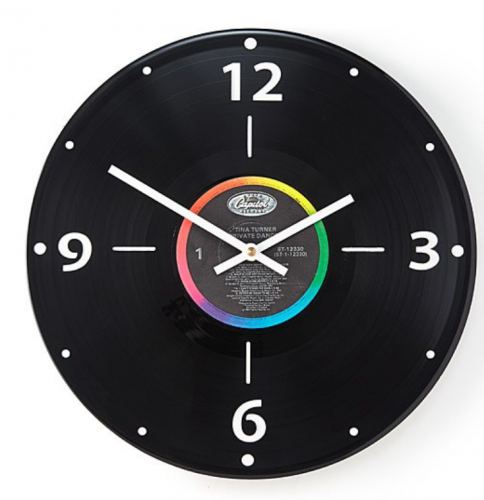 From musicals we segue to music fans. These friends are the best ones to find new bands or artists and they are always very enthusiastic when sharing their curated playlists. While giving them a record, album or piece of memorabilia of their favorite band is a great idea, sometimes it can be a bit harder to find or choose the right one.
Try giving them a record clock. It is a clock made out of a vintage vinyls. Since they're made of vintage finds, you can't ask for a specific album, but you can choose from four different genres: rock, jazz, soul, and '80s. You can find them on the website Uncommon Goods, alongside a bunch of other little knickknacks for music lovers.
8. For the Disney Lovers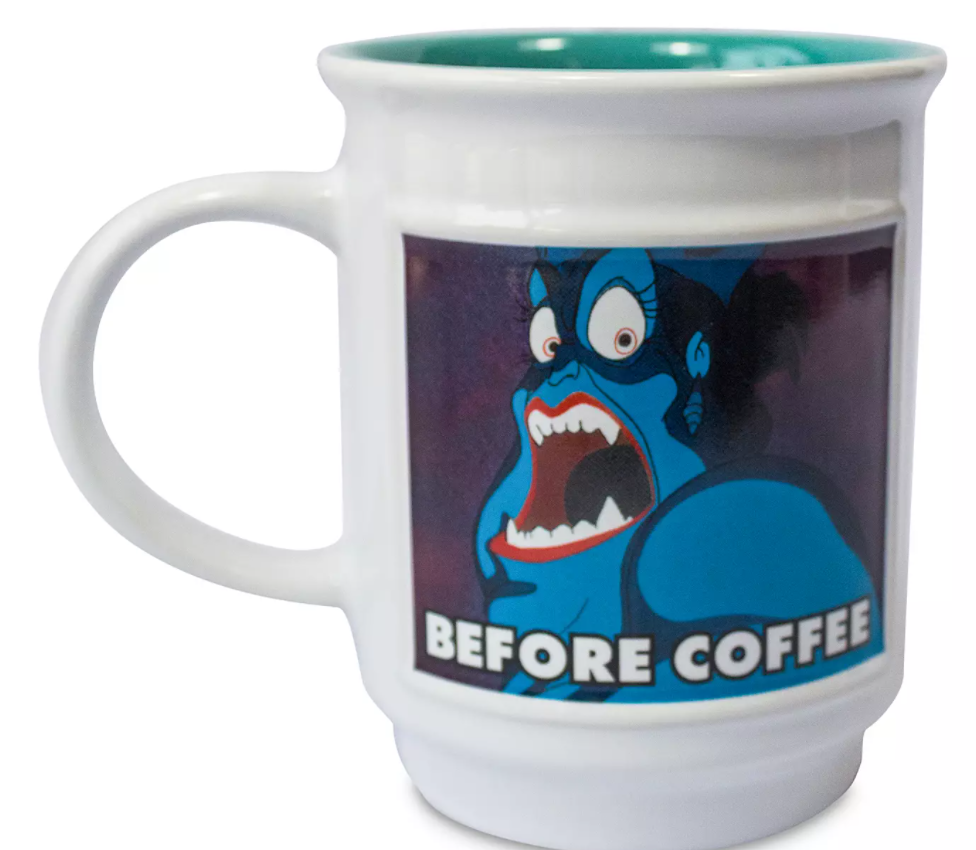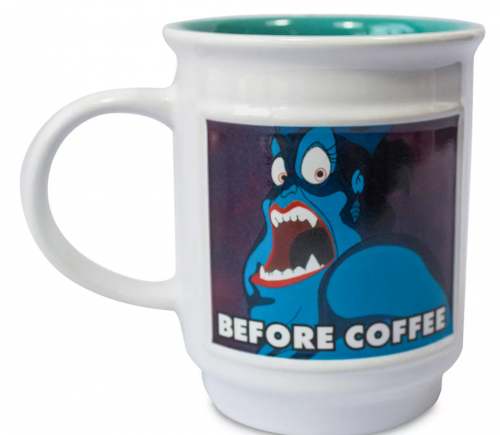 Disney has been a huge part of everyone's lives by now, but there's always that one friend who absolutely loves any and everything the mouse company has to offer. This friend collects the mouse ears from the parks, socks, PJ's, and little character figurines.
For these Disney lovers, I suggest you find the perfect Disney inspired coffee mug for them! Personally, I love coffee and whenever someone gives a mug of something that I love, be it books, unicorns or Harry Potter, it feels extra special. Personally, I love The Little Mermaid, so this mug would be a great gift. But you can find the perfect mug for your Disney-lover friend at the Disney shop.
9. For the Dinosaur-Obsessed Friend
Dinosaurs once ruled the Earth and now we're obsessed with them. There are amazing shows, movies and games revolving around them and I guarantee you know one person who's absolutely fanatic about them.
For that one person in your life who tears up every time they hear "Welcome, to Jurassic Park", give them a useful-but-cute gift in the shape of a Dinosaur Succulent Planter Pot. This will bring them a bit of the Jurassic era to their life and invite some greenery into their rooms too.
10. The Ultimate Geeky Gift
Last on our list of gift for nerds is something that might be more for you than your geeky friend, but don't worry, they will definitely enjoy it as well.
Geek Wisdom: The Sacred Teachings of Nerd Culture is a book with a collection of mini-essays created for and by nerds. They take the most important quotes from movies, literature, TV shows, games and so much more, as gospel and interpret them to better understand modern-day culture.
What do you think of these gifts for nerds and geeks?
Which gift are you considering? Do you have a geek in your life who would love any of these? Which gift was your favorite? Let us know in the comments below!