This post will show you the best valentines gifts for boyfriend in 2021.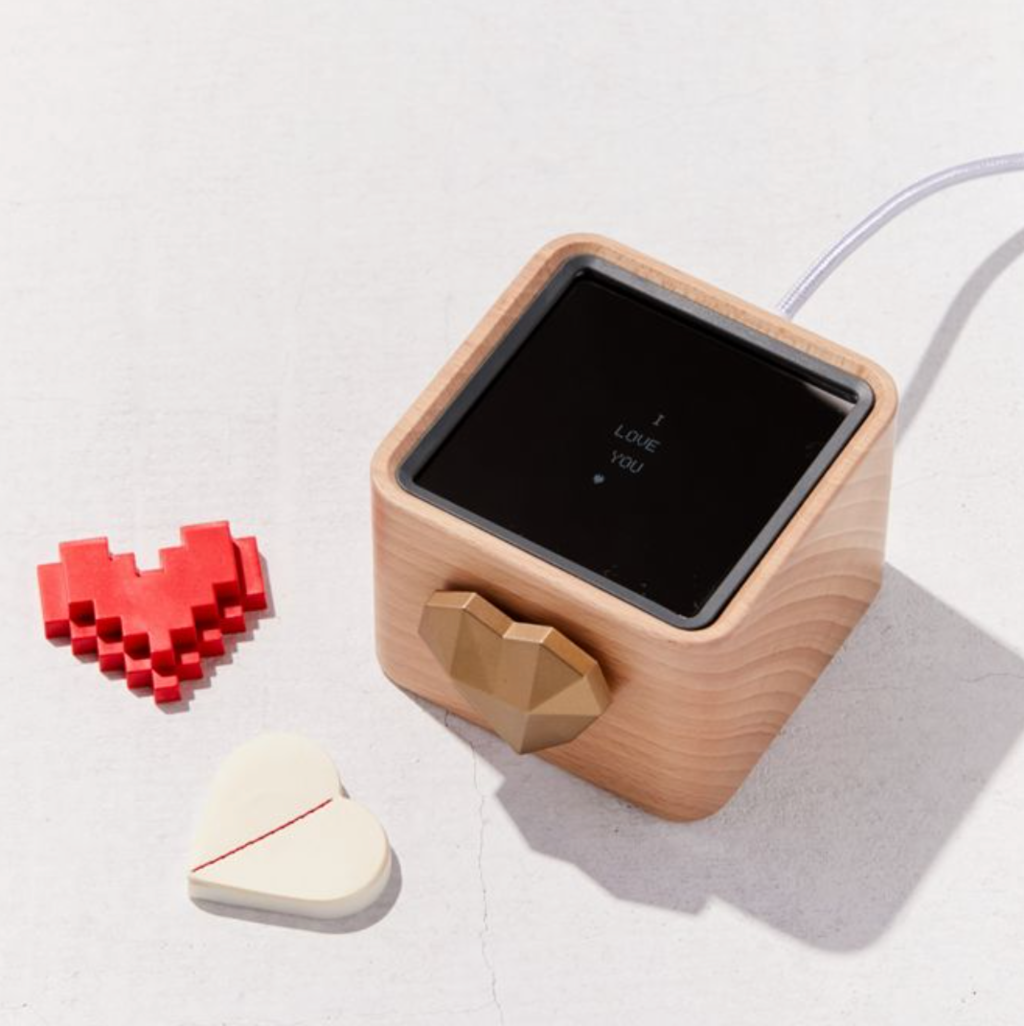 With February around the corner, you should start thinking about what you want to get your boyfriend for this Valentine's Day!
We already shared the best Valentine's day gift ideas for everyone on your list, and a list of Valentine's gifts for girlfriend, so today we're talking boyfriend gift ideas. And let's be honest, this can be tricky — even if you have been together for a while, it's hard to think of great gift ideas that your boyfriend will love.
Don't worry, though, because this post will show you 16 of the best Valentine's Day gifts you can get your boyfriend this year that he will be excited to use.
1. Basketball Hoop Light

If your boyfriend is into sports, especially basketball, you should consider getting him this basketball hoop light.
These strip lights have become really popular recently for room decor, but this product applies them to his favorite sport — this light set can be used on any basketball hoop he may have at his home, whether it's an over-the-door basketball hoop (another great gift idea) or an outdoor hoop on his driveway.
This will make playing basketball so much more fun for your boyfriend as he can completely customize the lights to reflect his favorite colors.
2. Poster for His Room
You can help your boyfriend decorate his room with a poster as a gift for Valentine's Day.
This neon sneaker poster will do the trick if your boyfriend is into sneakers and/or streetwear.
Not only does it have a cool sneaker design outlined on it, but also it comes in neon colors to add a little more interest to his room.

For those people whose boyfriends are athletes or are into working out, you could get them a nice water bottle as a Valentine's Day gift.
Some people underestimate the importance of having a good water bottle handy when playing sports or doing an intense workout, but trust me — it's so important.
Therefore, you can save your boyfriend some trouble and get him this Under Armour squeeze water bottle that's easy to grip and drink from during a workout.

If your boyfriend is into music, he most likely already has a speaker, but you can always upgrade his setup with this cool boombox.
Boomboxes are coming back as a popular item for music lovers. Not only can they play music from the radio, but now they also have a bluetooth feature to make them so much easier to use.
If you want to get your boyfriend a boombox for Valentine's Day, you should get him this portable bluetooth boombox. Your boyfriend can bring it with him to any outdoor events and the '90s style lights and colors mean he can use this item as throwback decor in his room.
5. Computer Stand

If your boyfriend does a lot of work from his laptop, he needs this laptop stand — trust me.
Most of us don't realize that the typical angle of looking down at a laptop on a desk can put undue stress on your neck and back. Therefore, you could get your boyfriend a laptop stand to make using his computer easier and more comfortable for him.
I love this adjustable laptop stand, which not only has a stand for his laptop, but also his phone. He can adjust it to the perfect height for his specific desk setup. It's also portable so he can take it with him if he's working or doing classes somewhere else.

If your boyfriend is into caffeine (and what busy college student isn't?), you could treat him to an espresso machine for Valentine's Day!
A lot of times espresso machines can be on the pricer side, but if you get this smaller espresso machine, you can save a little money without sacrificing quality. This valentine's gift for your boyfriend will provide him with all the caffeine he needs. (Plus, you can use it too when you're at his place!)
7. Walkie Talkie Set
If you want to get your boyfriend a fun gift for Valentine's Day that both of you can use, you could get him this walkie talkie set. It's such a cute throwback gift idea.
Not only will this gift allow you guys to talk to each other from a distance (they have a 100 foot range, perfect for if he's gaming in one room and you're watching TV in another, for instance), but also this is a cute gift that will bring back childhood memories. So much fun!
8. Skin Care Kit
Skincare is just as important for men as it is for women. But, some guys may not know that they need to have a skincare routine too.
If your boyfriend doesn't have a skincare routine or doesn't know what he should be using, then you could get him a skincare kit for Valentine's Day.
This men's skincare routine kit will do the trick because it comes with all the products your boyfriend will need to get the perfect skin!

Charging our phones can be a hassle, especially now that we are getting used to having everything be wireless.
So, you could make your boyfriend's life easier and get him a wireless charging pad like this one.
Your boyfriend will be able to charge his iPhone and even his AirPods with this charging pad, plus it will look sleek in his room.
If your boyfriend likes reading, you should consider getting him a book he will love for Valentine's Day.
The Mamba Mentality: How I Play book is the perfect Valentine's Day gift for boyfriends who are into sports, especially basketball! It's top rated on Amazon and a fantastic gift for any sports fan.
If your boyfriend is into boxing or likes working out, you could get him these Everlast boxing gloves.
The gloves will allow your boyfriend to be able to train or workout whenever he wants to. As a bonus, you could sign the two of you up for boxing lessons for a fun workout to try in the new year.
Another great gift for your boyfriend if he is into music is one of his favorite albums on vinyl.
For example, if your boyfriend is into the classics, you could get him one of The Beatles' records like this one. Or, there are so many other records you could choose from to find the one your boyfriend will love. Get his favorite song for a gift he'll cherish for years to come. (The Beatles are always a safe bet when in doubt, though!)
This gift will be perfect if your boyfriend already has a record player, or it can even be used for decor in his room. (Amazon sells album frames if you want to take this gift one step further!)
If you are looking for a really cute and sentimental gift to give your boyfriend for Valentine's Day, this lovebox messenger is perfect!
With this box, you can send your boyfriend cute messages whenever you want to remind him of you, and he can respond to you directly. Here's the full description to give you a better idea of how it works:
An update to pen and paper, this box displays sentiments sent via the included app through the mirrored screen found inside. Whenever a new message comes in, the heart on the box starts spinning, perfect for letting your live-in bae or LDR know they're on your mind. They can return the thought with a shower of hearts!