This post may contain affiliate links, which means we may receive a commission if you purchase through our links. Please
read our full disclosure here
.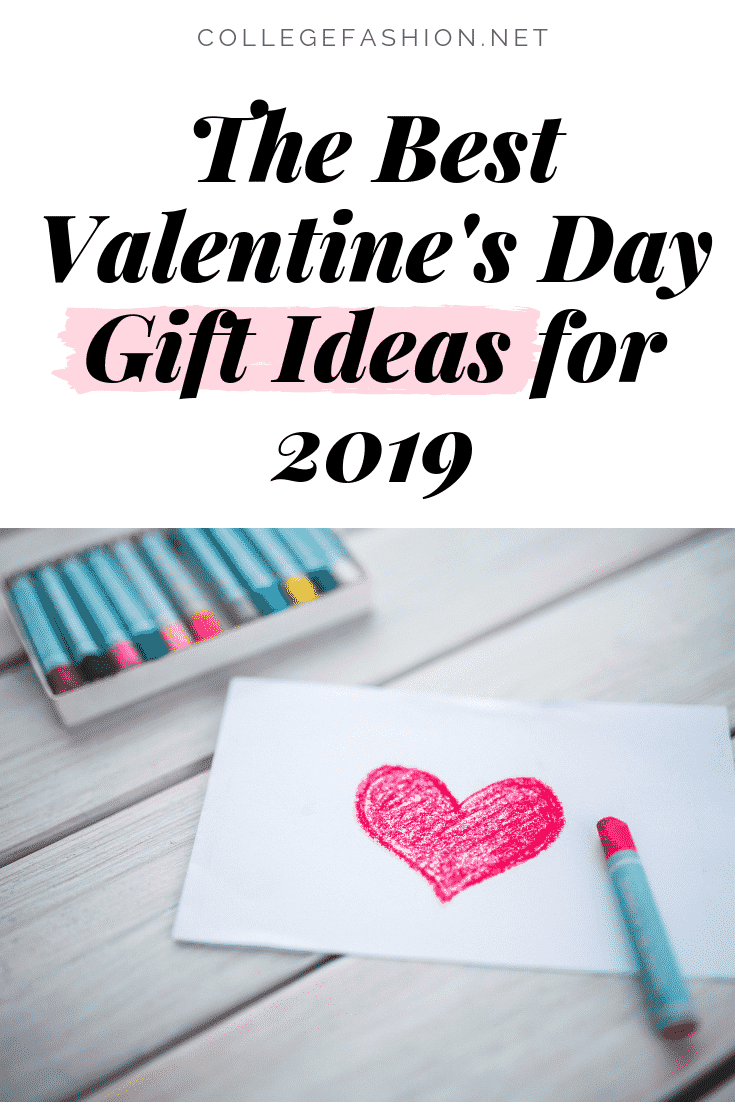 I love gifting presents to my loved ones and friends on any special occasion – the joy on their face when they receive a present they love is priceless to me! However, it is often a tough process in finding the perfect gift for them.
For me, finding the best gift ideas brings upon a whirlwind of emotions; including questioning myself on whether I have picked out the right gift, is the gift practical for them, did I pick out the right color… It is truly a tiring process.
Lucky for you, I am here to help. For this Valentine's Day, I have combined my ~years~ of experience in gifting presents and have created my ultimate guide to Valentine's Day gift ideas to get for your loved ones.
Most of these Valentine's Day gift ideas are practical yet thoughtful, as they will be items that they can use every day. I have also included options that are more experience-based, where the gift itself will turn into a memory that is unforgettable and meaningful.
Here is a comprehensive guide to the perfect Valentine's Day gift idea in five different categories:
Valentine's Day Gift Ideas 2019: Relaxation/Beauty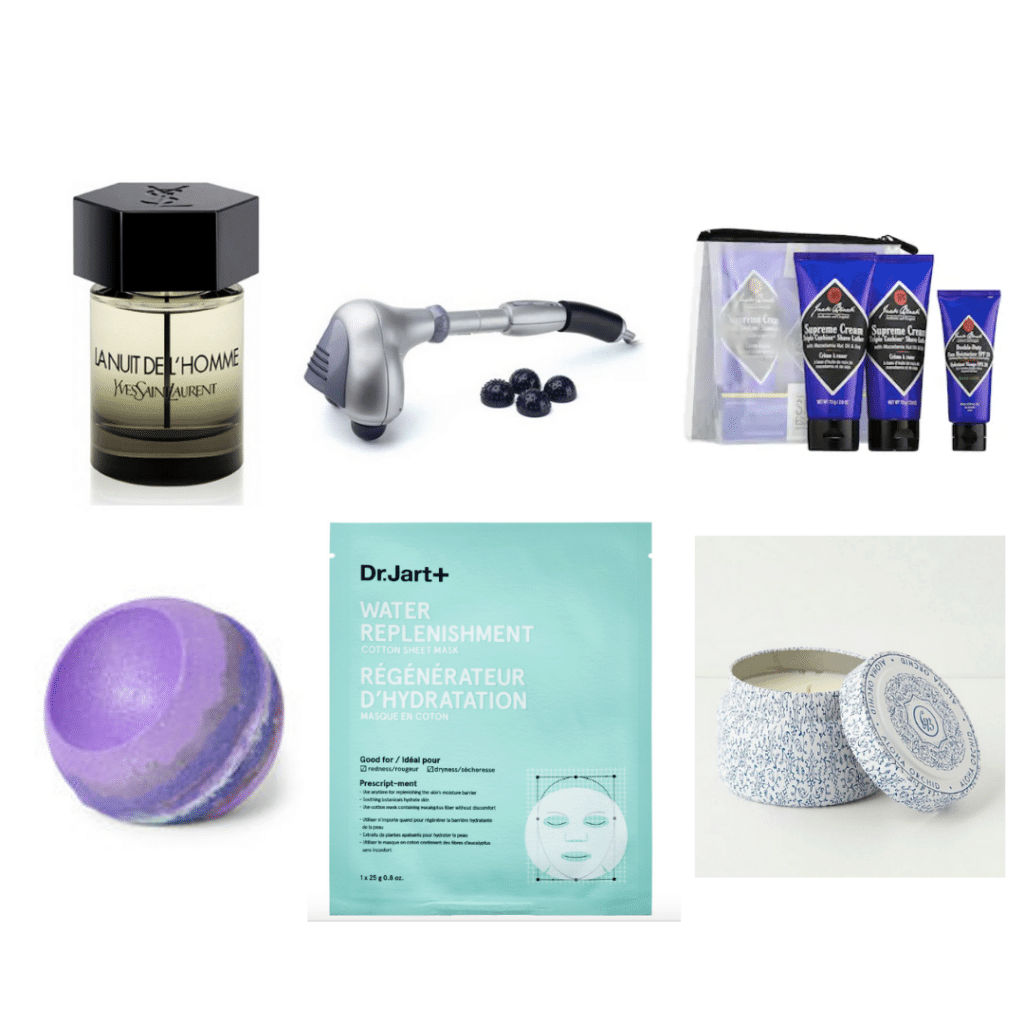 Products (left to right, top to bottom): Cologne – Sephora, Massager – Amazon, Shaving Kit – Sephora, Bath Bomb – Lush, Sheet Masks – Sephora, Candle – Anthropologie
One of the no-brainers when it comes to gift ideas, beauty/relaxation-related products are a popular choice. This category is all about relaxing and self-care, and it's a gentle reminder to your S/O or loved one from you on how important it is to take a break and focus back on themselves.
If you know your giftee's preferred scent (or scent profile), it's a great idea to get them their favorite! Make sure you also check if they're allergic to any ingredients in the product.
Valentine's Day Gift Ideas 2019: Fashion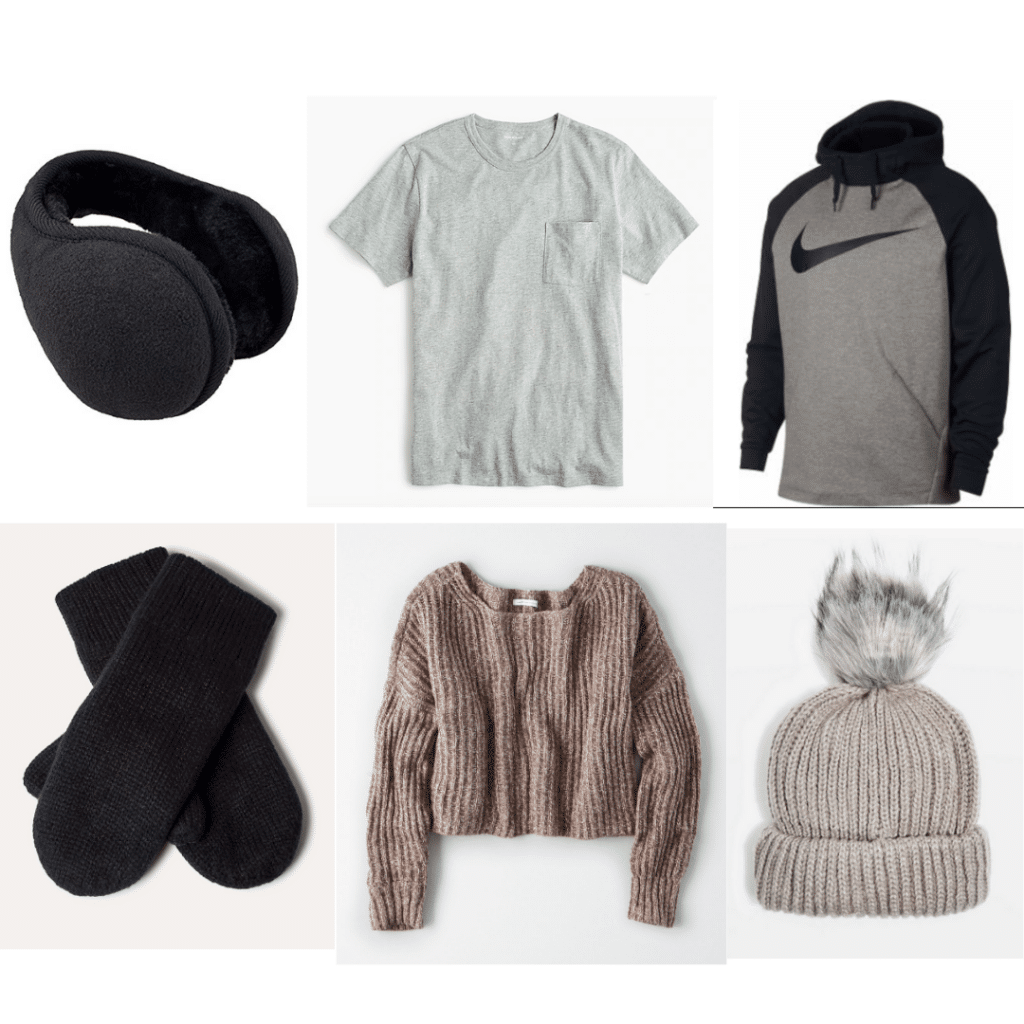 Products: Earmuffs – Amazon, T-shirt – J. Crew, Hoodie – Nike, Mittens – Aritzia, Sweater – American Eagle, Beanie – Topshop
Since Valentine's Day takes place during the coldest time of the year, a cozy, warm piece of clothing or winter accessory is one of the best gifts to give.
My go-to for a Valentine's Day clothing gift is always a sweater or hoodie because who doesn't love a good, warm, and soft sweater? 10/10 would recommend as the perfect gift.
Valentine's Day Gift Ideas 2019: Sporty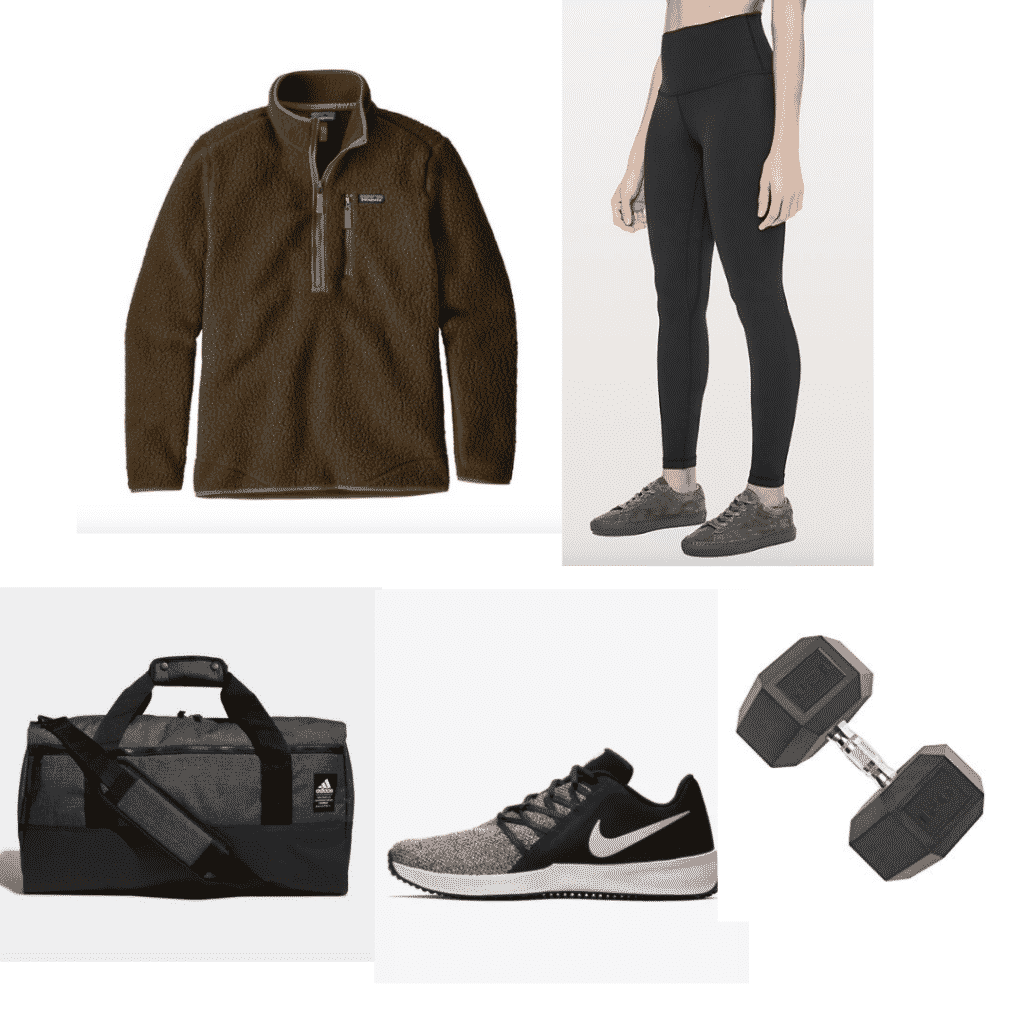 Products: Pullover – Patagonia, Leggings – Lululemon, Gym bag – Adidas, Sneakers – Nike, Dumbbell – Amazon
Any sports-loving giftee out there will be thrilled to receive these gifts.
Your partner or loved one might already own some of these items, but if they are at the gym or working out 24/7, it's still a good idea to either replace their old, worn-out gear or expand their arsenal of gym wear and equipment. They definitely won't mind, and you might just get them their new favorite thing!
Valentine's Day Gift Ideas 2019: Fun-loving/Adventurous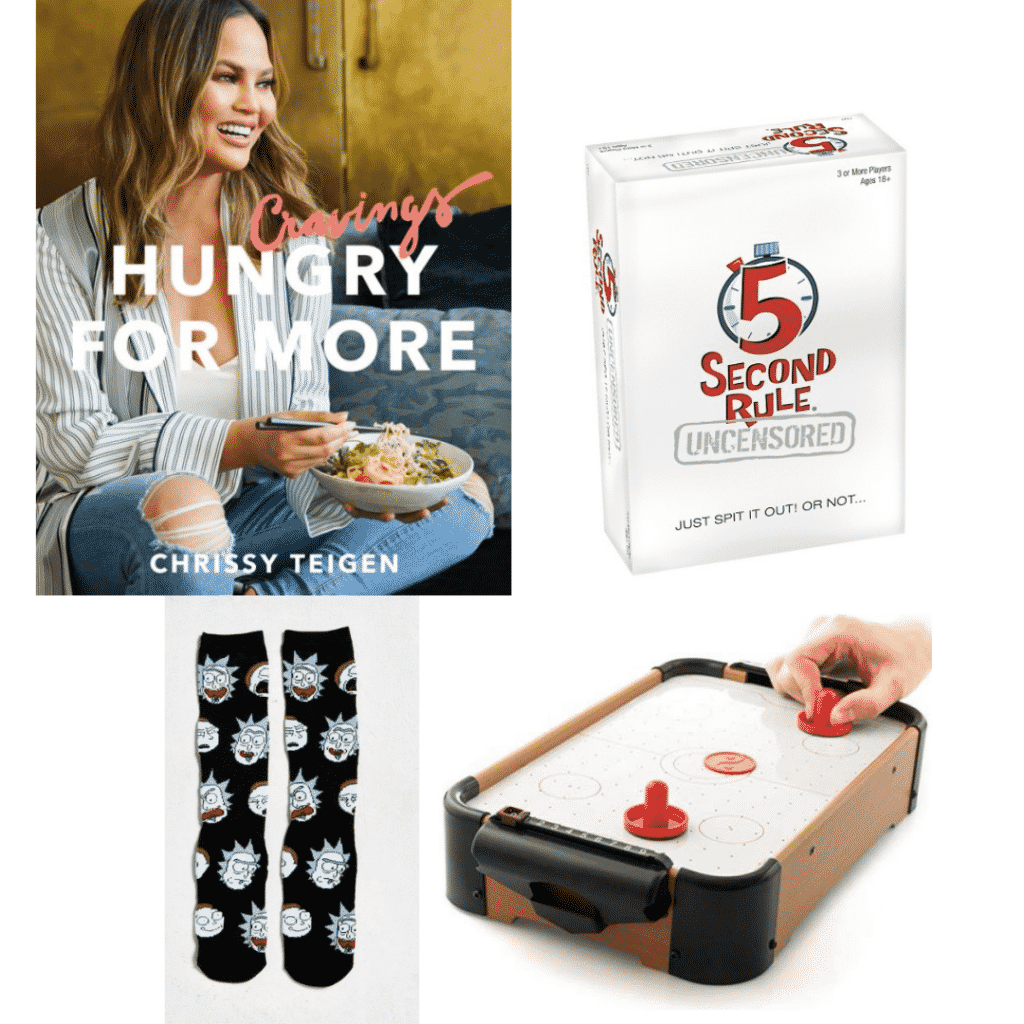 Products: Cookbook – Amazon, Game – Amazon, Funny socks – Urban Outfitters, Tabletop Hockey – Urban Outfitters
These gifts are perfect for your goofy, funny S/O or loved one that is constantly looking for something new to try, and takes any game too seriously. This category's gifts aim to provide you and your giftee with some laughs; either through some funny socks that would remind you of a series that you both binge-watched together, or challenging each other with some friendly competition on mini air-hockey.
If you have a bigger budget, take your S/O out for something new and trendy. Try tasting menus at restaurants or wine tasting (for those who are 21+), or take them to their favorite sports team's game or band's concert.
Valentine's Day Gift Ideas 2019: Meaningful DIY Gift Ideas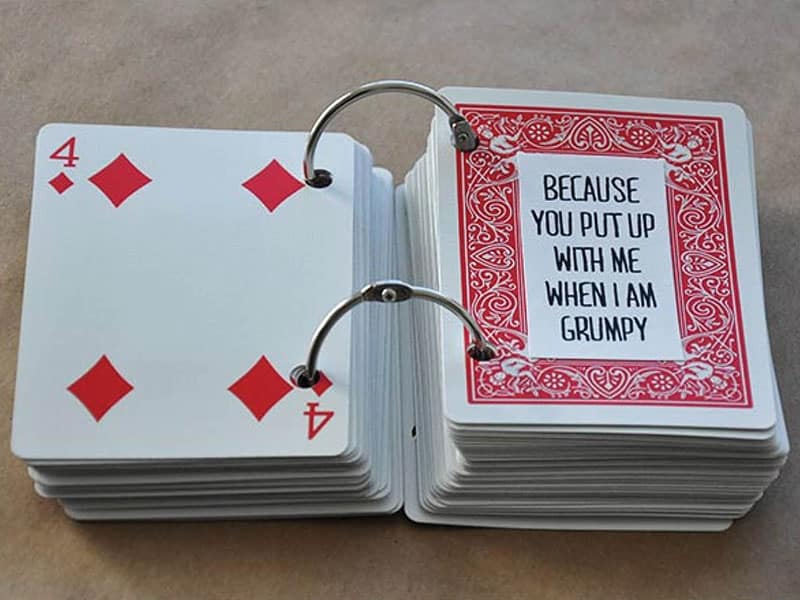 At the end of the day, Valentine's Day is all about appreciation for your loved ones and showing them how much you care for them. Look into DIY projects such as making an album of the years you have spent together, writing your partner love letters, or creating some DIY "things I love about you cards" (seen above).
A meaningful project that showcases the journey that you share is a great, thoughtful gift that will touch your giftee's heart.
I hope you liked our 2019 Valentine's Day Gift Guide!
Do you have any more suggestions on what to give to your S/O or loved ones on Valentine's Day? Let us know in the comments below!