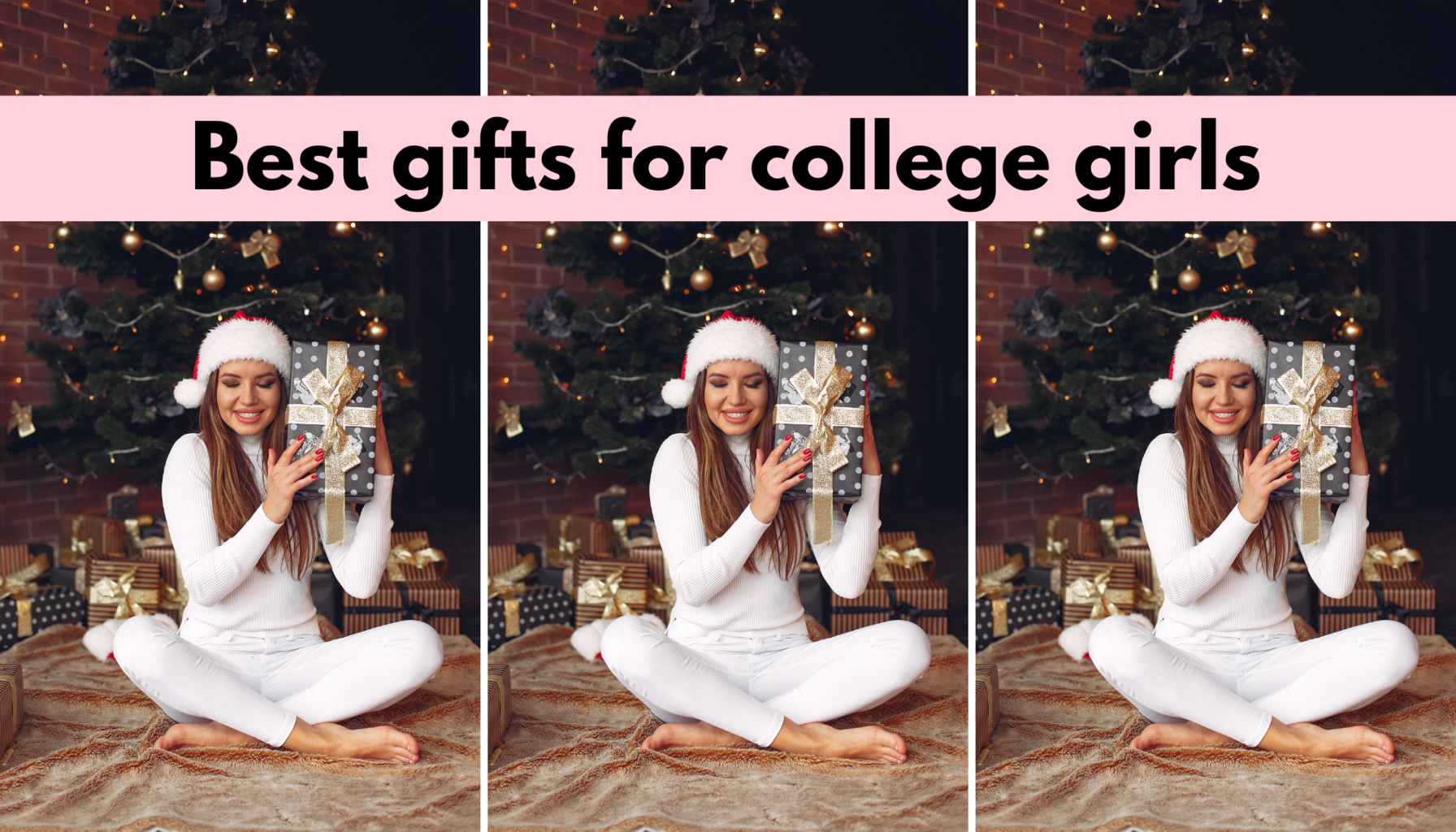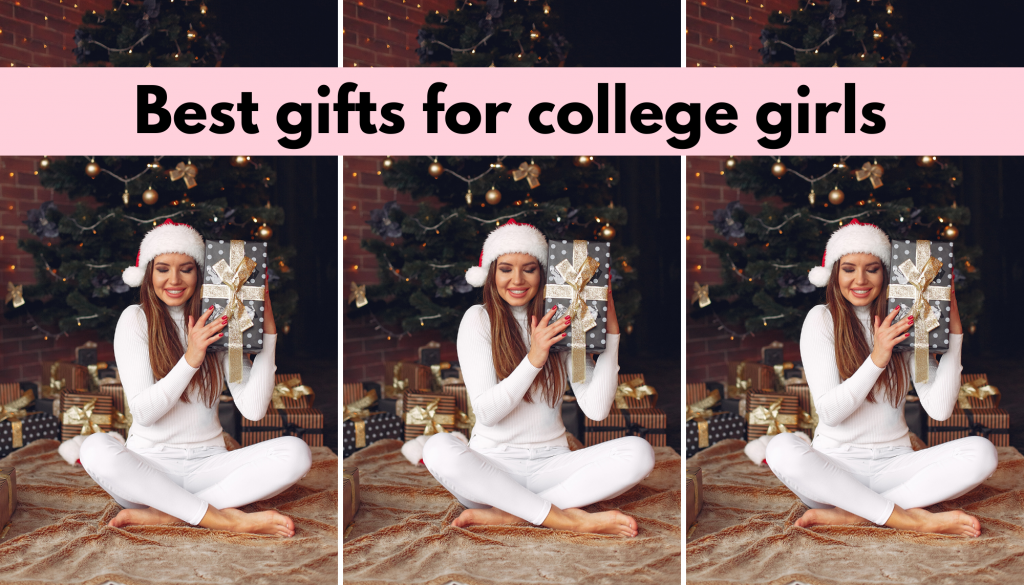 Here's our ultimate list of popular gifts for college girls in 2023.
You know it's Christmas when Netflix starts premiering its series of unconventional holiday romantic comedies. It's only November and I've already watched Falling for Christmas (highly recommend), and of course, I've already started rewatching some of my favorite classics like Love, Actually.
As we get closer to Christmas, it's important we remember what Christmas is all about: getting things. This message has never been more important than this year. After a year of never ending Breaking News headlines, we all deserve a few or many gifts.
But honestly, regardless of what holiday you celebrate, a gift or two never hurt anyone. And with all this time at home, I've been able to compile the most wish list-worthy Christmas gifts for college girls in 2023.
(Want more gift ideas? Be sure to see our guides to the best gifts for best friends, Christmas gifts for boyfriend, and the best gifts for nerds!)
Gift Ideas for College Girls: Cozy Necessities
Since I started sleeping with a silk eye mask, I barely have under-eye circles, maybe it's from the silk or maybe it's from the endlessly better sleep. Either way, it's amazing. I highly recommend this for any college girl in your life!
While I have long mocked the snuggie and those who wear it, they had the last laugh over the past two years, as this is the most useful item for staying at home indefinitely.
Uggs are increasingly more in style, and I mean, their slippers have always been superior. These platform slippers are definitely the ones to get in 2023. They would be great for wearing around the dorms or just lounging at home in stylish comfort.
Note: These are currently selling out everywhere, so if you spot them in stock, add to cart immediately!
Remember a few years back when pajamas became high fashion? Well, with everyone living in pajamas for the last few years, I'm glad this trend is making a comeback. Every college girl needs a matching set of pajamas in her wardrobe.
FYI, these pajamas from Amazon have insanely good reviews and are very affordable as far as fancy pajamas go.
Gifts for College Girls: Fun Hobbies
DIY Candle-Making Kit
This DIY candle-making kit is one of the best gifts for college girls who want to be creative. Sure, you can buy candles at a store, but making your own looks like such a soothing and fun activity. Plus, she can control how much scent she adds, and the crystals add such a fun touch.
While I initially set out to learn how to cook this year, I have found a sort of natural pull towards baking and can't wait to get more gifts that I can eat. This chocolate cake set is the perfect gift for any college girl with a sweet tooth.
From upcycling old clothes to one of my favorite recent trends, quilting, sewing machines have come in handy this year. Here's your chance to add a personal touch to your style like never before.
College Girl Gifts: Photography and Film
In the age of professional quality digital photography at our fingertips, our generation is going old school. If you've been hoping to become your group's resident film photographer, here's your chance. Pick up a 35mm camera and shoot old-school shots.
Selfie Ring Light
While some of us rely on film, some of us have been hoping to join the ranks of the Kardashian-Jenners and some TikTok stars in terms of their selfie quality. Ring lights seem to do just the trick. This one will be perfect to upgrade her selfie game.
Tripod Phone Stand with Light & Remote
Let's all be honest here — we all really want to get one of these so we can finally launch our TikTok career. Now you'll be able to perfectly show off whatever talent you're going viral for on TikTok.
College Girl Beauty Must-Haves
Glossier Dewy Look Gift Set
The dewy look was already huge this year, but it's become even bigger, as everyone wants the perfect "natural" makeup look. Glossier's kit has all the essentials for 2023.
For more like this, be sure to see our list of the best beauty gift ideas this year.
This is one of the hottest gifts for college girls this year — everyone I know has one of these!
When you aren't able to go to the hair salon, the hair salon can come to you. In a matter of minutes, this hair dryer gives you a celebrity like blowout, trust me!
This is one of those one-size-fits-all gifts for college girls because everyone will absolutely love this!
Benefit has so many cult classics and this kit has them all, from their Hoola bronzer to their Gimme Brow gel, your giftee will be able to try out everything. Also, it comes in the most adorable packaging.
Clothes and Accessories for College Girls
Mini purses have finally taken center stage, and I for one love this turn towards minimalism in packing a bag. This cute little bag from J.W. Pei is under $100 and was featured in Vogue — make sure it's on your Santa wish list.
Chunky loafers have been everywhere lately, and the trend shows no signs of slowing down. That's why chunky loafers are one of the best Christmas gifts for college girls this year. These ones from Sam Edelman have a mix of black and brown so they literally go with every outfit.
Pack of Claw Clips
'90s claw clips have made a comeback this year, and the more outrageous the color, the better. If your giftee doesn't already have these, trust me, she wants them.
Chunky Ankle Boots
I've had these adorable boots on my Christmas wish list since I first saw them earlier this year. Chunky-heeled boots are everywhere right now and they look amazing with any outfit. Bonus points: they're available in different colors, so you can find her favorite.
Self-Care Gifts for College Girls
Can you do too many masks? The answer is obviously no.
With how stressful our lives have become, self-care isn't only nice to do; it's essential. Treat yourself on Christmas to seven different top-rated sheet masks.
While essential oils have little evidence of having any medical benefits, they do make your room smell amazing and that's relaxing in itself.
This diffuser has been all over Instagram lately and it will make your space smell like an Anthropologie store — always a good thing.
Mixology Kit
If you're over 21, you can indulge in a bit of self-care with your friends that, frankly, we all deserve this year. This kit will make you an expert mixologist as you watch the new season of The Bachelorette.
CBD Body Oil
I've been wanting to try out CBD oil for a while now, I mean, everyone keeps talking about it. Christmas is a great excuse for me to find out what all the fuss is about.
Going into a Sugarfina store is a Christmas event in itself. The store has the most creative candy and chocolates, and it comes in a Tiffany-like packaging. My favorites: Rose' bears and Birthday Cake caramels.
Which of these gifts for college girls is at the top of your Santa wish list?
Christmas is finally relatively close and now you can start compiling your Santa wish list as you watch every new Netflix Christmas movie. With all these ideas of what to buy, you'll soon join me in the difficult task of deciding between gifts. Don't forget to get gifts for your loved ones too, because we all need a little something extra this year.
Which of these items do you suddenly need to have? Did we miss any Christmas gifts? Let us know!