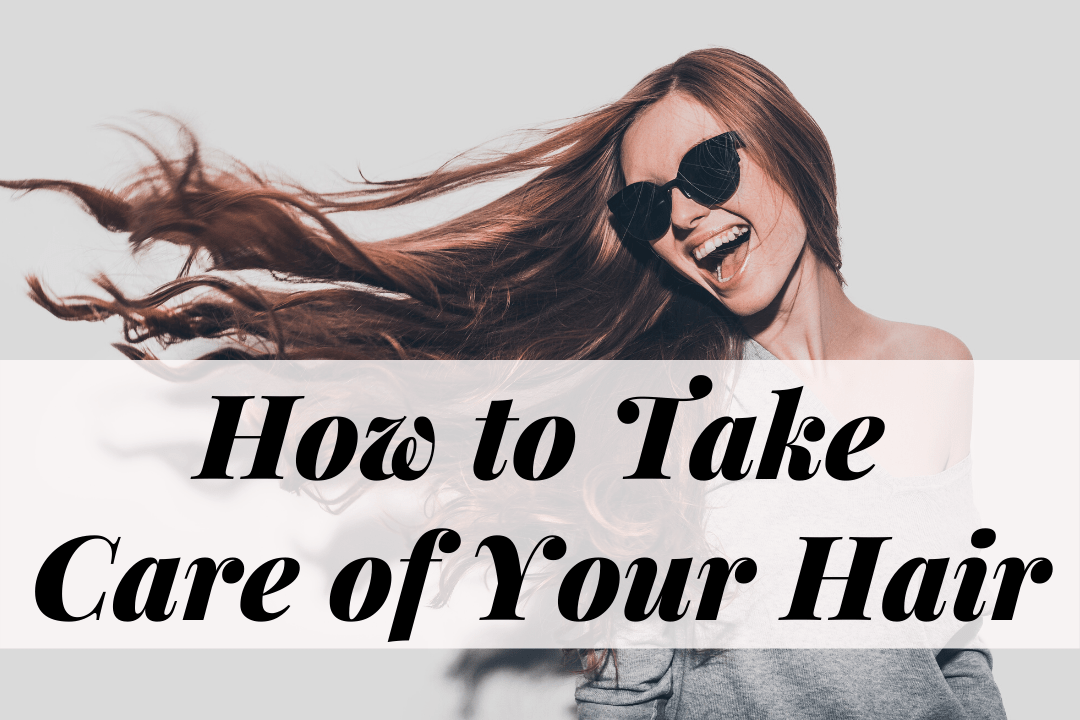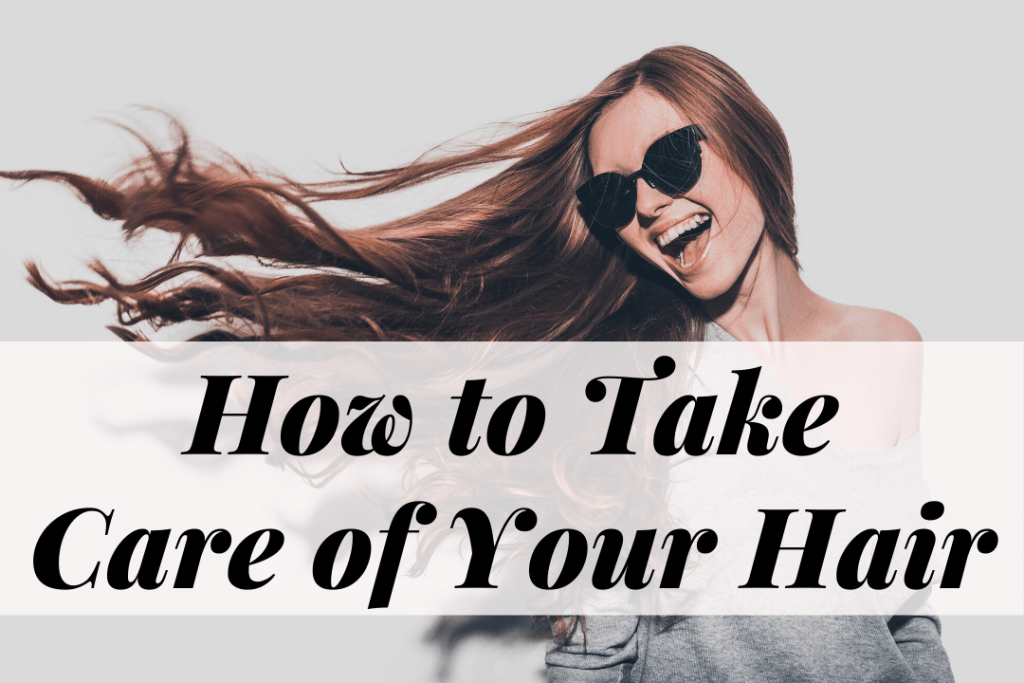 Something I've been doing with my extra time lately is learning how to take better care of my hair.
I always thought having a solid wash cycle was enough to keep my hair healthy, but there's way more to having a healthy hair diet.
Don't worry – I've done the research and tried out products so you don't have to. Here are the best ways I've found to keep your hair happy and healthy, no matter what your hair type.
Related reading: The 15 Best Hair Products for College
Cater to Your Hair Type
First, determine what type of hair you have and how your scalp reacts.
Some of us are plagued with oily scalps that just won't top looking greasy while others constantly have flakes of dandruff that won't leave.
Knowing not only how your scalp behaves but also what kind of curls, waves, or straight strands you have can drastically alter what hair routine is right for you. I wish there was a one-size-fits-all approach to hair care, but finding the right process will certainly pay off in the long run.
No matter what hair type you have, it's important to promote healthy hair growth! Some universal hair goals you can try and practice this summer are to eat well and limit heat styling.
Foods rich in Vitamins C, D, and E are great for promoting hair growth. Also, foods like avocado, nuts, and fish that are rich in omega-3 fatty acids are important diet staples.
Finding a hair multivitamin that has plenty of biotin is great, too! These gummies, in particular, have tons of five-star reviews.
Wash the Right Way
Once you've figured out what your hair and scalp types are, washing your hair just became a lot more important! The frequency with which you wash your hair and the products that you use have a big impact on the health of your hair.
Now, the next step of taking care of your hair is understanding the different types of shampoos and conditioners.
Shampoo
To pick a great every day shampoo, consider your hair's most important needs.
If you have super oily hair (like me!) try using tea tree shampoo – it clears oil and flakes out of your hair and uses essential oils to stimulate growth.
Related reading: The Best Drugstore Shampoos for Oily Hair
If your dry hair is prone to flakes, try a light, sulfate-free shampoo that cleans your scalp without taking away its natural moisture.
For color-treated hair, make sure to use a "purple shampoo" (if you have blonde or highlighted hair) or a shampoo that protects your color from UV damage (if you're a brunette or redhead).
(See more hair tips for blondes, brunettes, and redheads here, our guide to blue vs purple shampoo here, and here's our guide to taking care of bleached hair specifically.)
These shampoos are great for your routine, but sometimes it's important to treat your hair.
Clarifying shampoo can be used once in a while to get rid of excess buildup of gels, product, and conditioner.
For drier scalps, T-gel is great for knocking out dandruff, but it's too strong to be using on your hair every day. Once a week or less is best — use just as needed.
Once you know what your hair needs, try and find specialty shampoos you can start using.
Conditioner
How you use conditioner can make just a big of a difference in your hair's texture and shine. Conditioner is great for strengthening hair, but it can often weigh your hair down and take away its shine.
For a good use of rinse-off conditioner (aka, the one you put on your hair for about 3 minutes in the shower), it should only be applied to the ends of your hair. Applying conditioner all the way up to your scalp will only cause your hair to become more greasy. Make sure you rinse thoroughly!
If anyone has been keeping up with the Curly Girl Method (or curly-hair TikTok), you've probably seen people use leave-in conditioners. This product is great for those who have waves or curls that often turn into frizz, or hair that doesn't need a ton of product.
When applied to the hair, this conditioner is less strong than rinse-off conditioner, so it's great for anyone who wants to detox or stay away from using a lot of product. When it's applied more generously, it can be a great styling tool for curly hair!
Styles That Give Your Hair A Break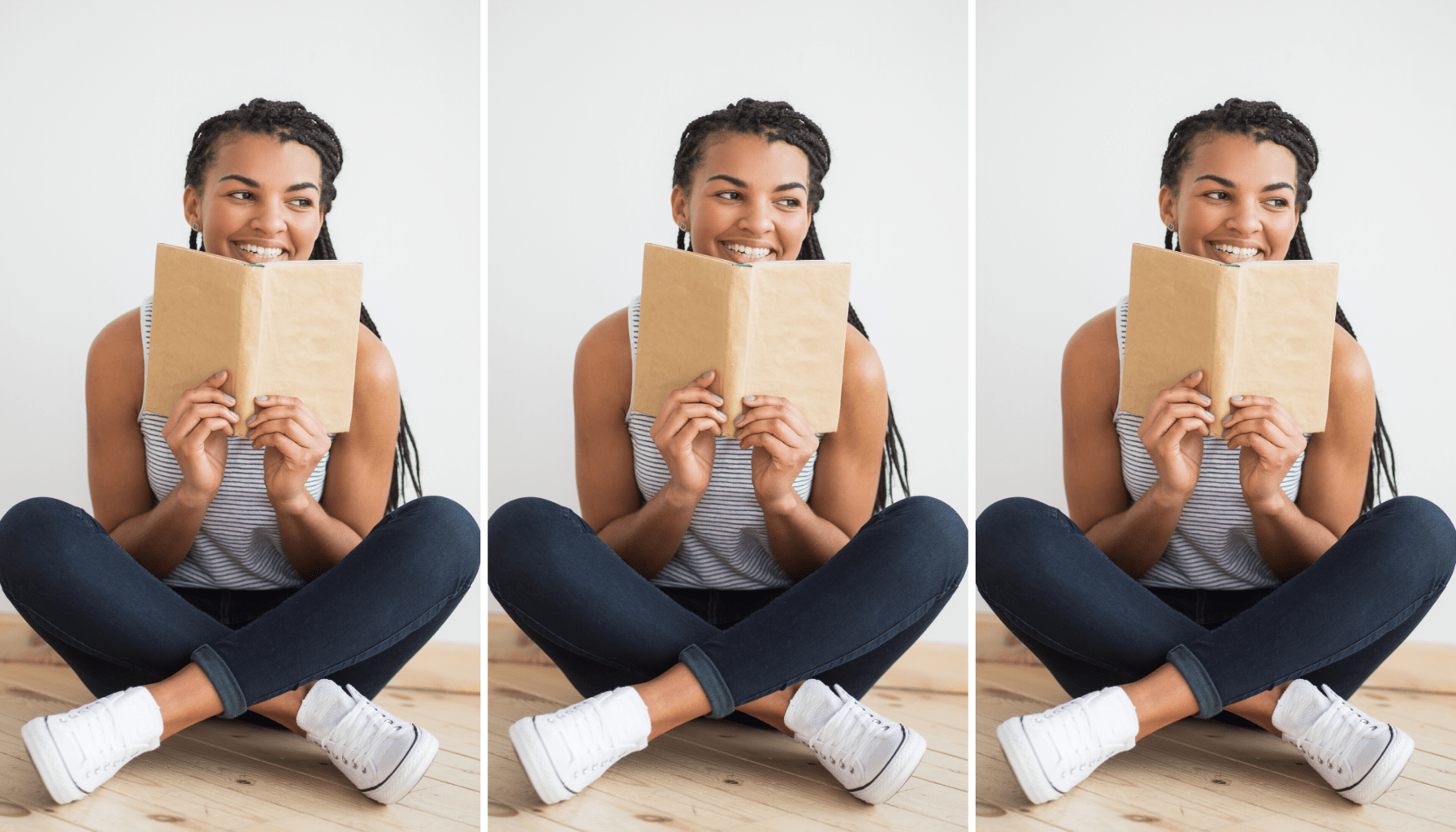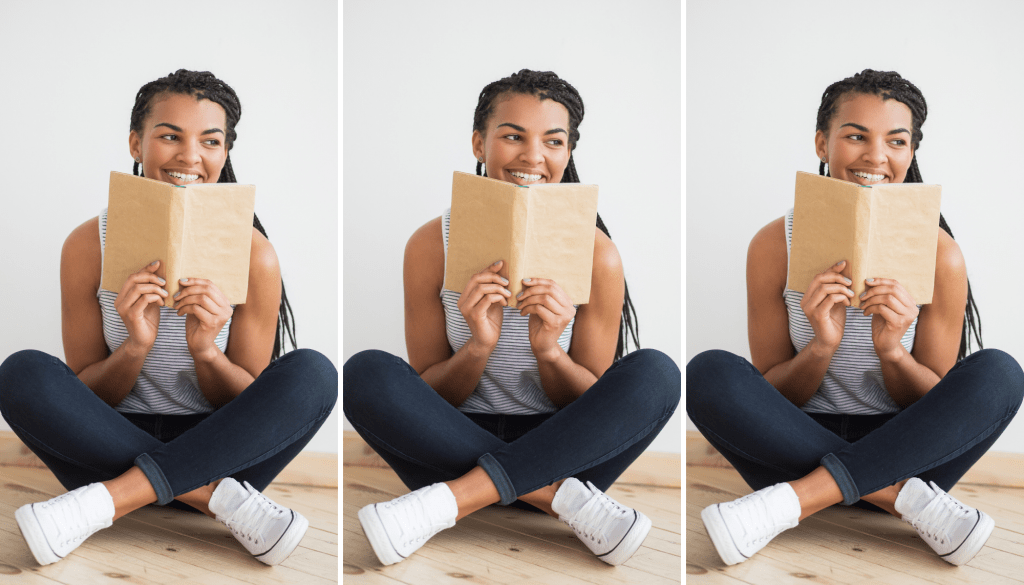 For black women, protective styling is a tool historically used to take care of strands and protect against damage to hair pigments. These styles can come in many forms – from box braids to cornrows or tight, braided buns.
The idea behind protective hair styling is to keep hair from breaking. The rigorous wash-and-rinse cycle we subject our hair to, when done incorrectly, can leave hair dry and broken. Additionally, outside elements like sunlight, harsh wind, and rain can often be harsh on hair.
Protective hair styling has been a significant part of the culture surrounding black hair and black hair care. These styles, due to their cultural significance, aren't meant to be worn by those outside of the black community. Additionally, styling hair without textured or kinky curls in this way can cause tears and damage to straight hair.
If you don't have super curly hair, there are still styles that can be great for keeping your hair healthy. As a rule of thumb, it's good to alternate between putting your hair up and keeping it down.
If you haven't made it to the salon in a while, uncut hair can be weighty and can bring down your hair's natural volume if worn down every day. Additionally, pulling your hair back tightly into a ponytail every day can cause your hair to rip and your scalp can undergo trauma.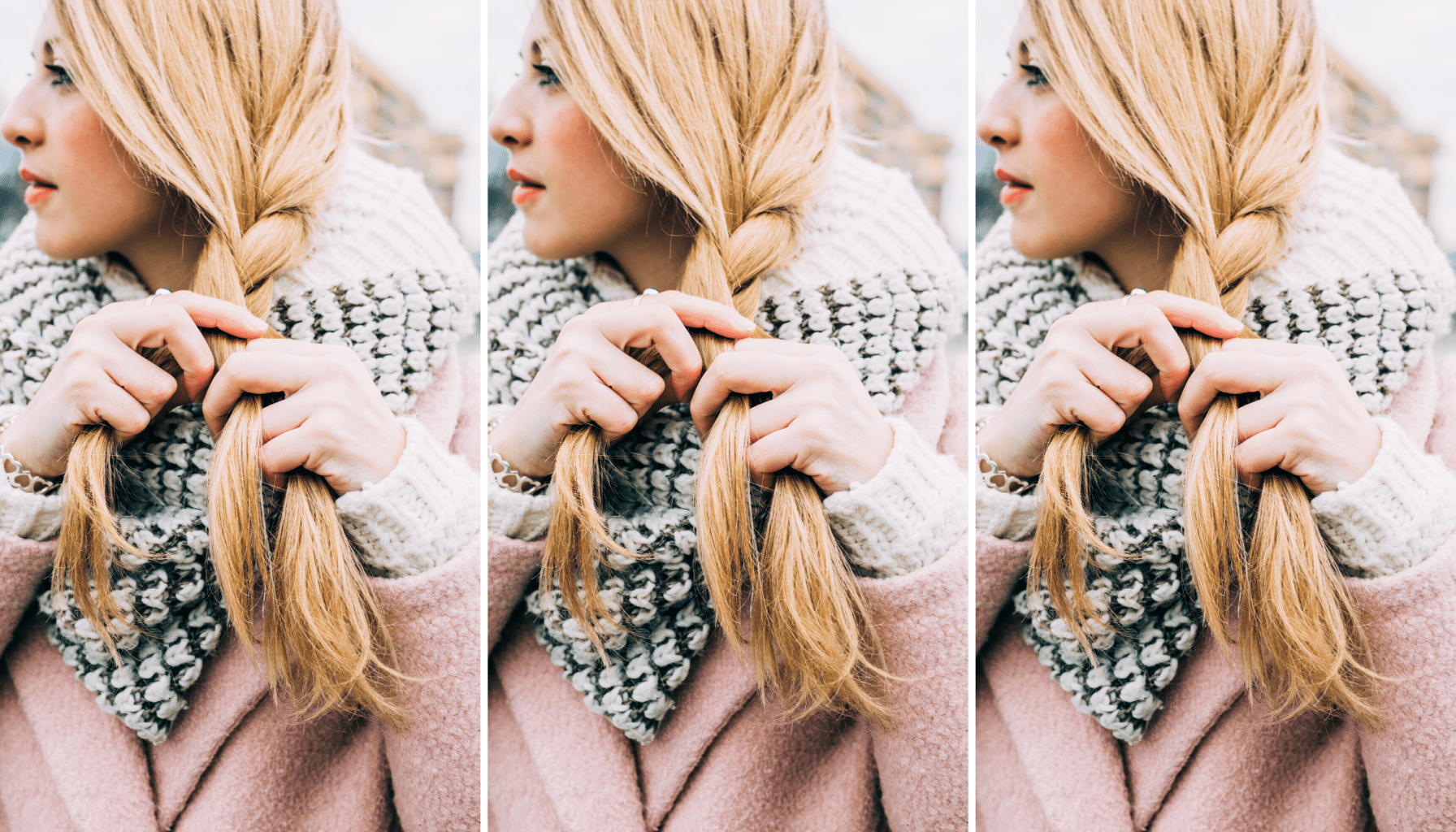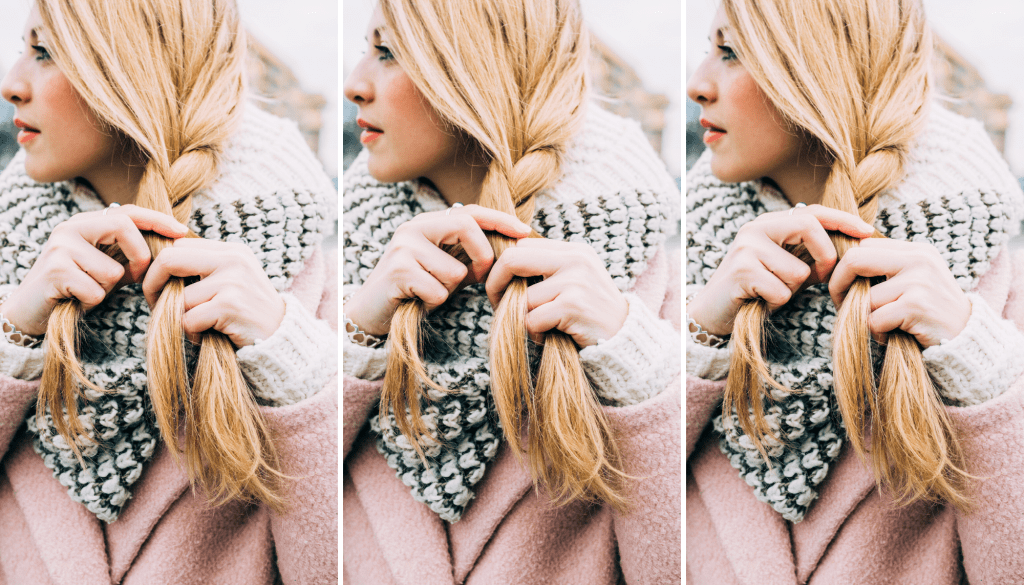 I recommend alternating between loose braids, low loose buns, and letting your hair stay down and air-dried. That way, your hair isn't being stretched, manipulated, or weighed down.
Accessorizing with scarves, scrunchies, and hair clips is a great way to incorporate these healthy hairstyles into your every day rotation.
How do you take care of your hair?
What do you think of my guide on how to take care of your hair? What's your favorite product to use for your hair type? Has anything in your hair routine changed after reading this article?
Let me know in the comments!