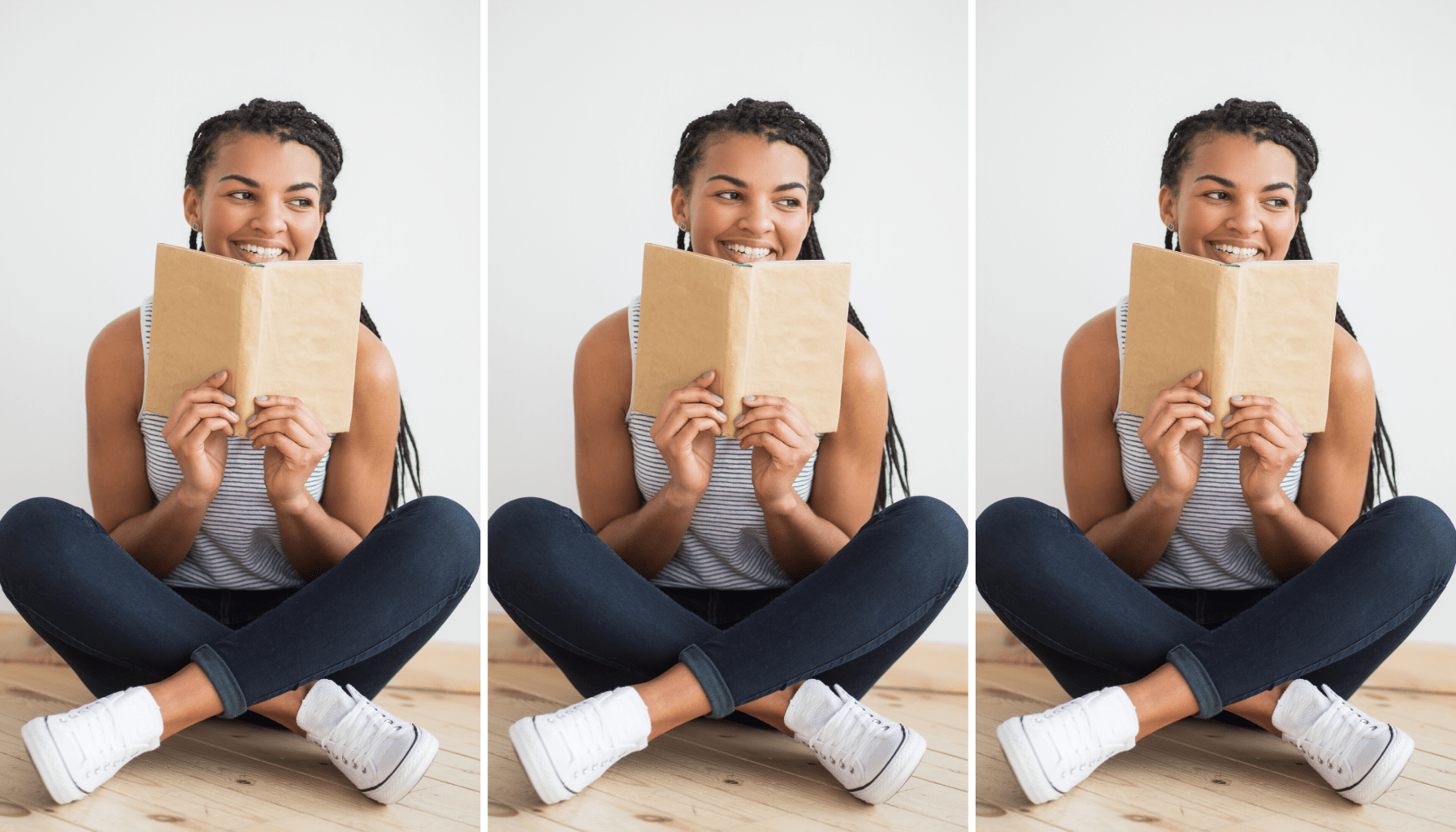 For the past year or so, I've been growing out my natural hair. During this process, I've been trying out a variety of protective styles to keep my hair healthy during this process. And this past January, I got box braids for the first time.
This was my first time having any sort of fake hair or extensions and there was a lot that I learned about hair care throughout this process. Even though I was happy with the overall experience, there are still a few things I wish I had known in advance. Below, I'm going to talk about my experience, the pros and cons, and some tips and things to consider if you are thinking about getting box braids.
What Are Box Braids?
In case you aren't familiar, here's a quick rundown of what box braids are and why they're a popular choice for women rocking natural hair. According to LovetoKnow,
Box braids are individual plaits that are usually divided by small squared off parts or boxes. Box braids may be of any width or length, but most women add synthetic or natural hair to the braid for length as well as thickness and fullness. The great thing about these braids is that because they are not attached to the scalp like cornrows are, they may be manipulated into several different styles. It may take a long time to complete the style, but the finished product is beautiful and lasts for months.
My Experience with Box Braids
I got my own box braids recently, and here's how it went for me. I hope this will be helpful for any other women considering them.
The Installation
I got my braids done at a small shop in my hometown over winter break. The installation process took about five hours and I had two or three people working on my hair. On average, these braids take between 3-5 hours to install, depending on how thick they are and how long you want them to be.
I also went to a shop that provided hair to install. Depending on the shop, you may need to purchase and bring your own braiding hair to install. It's important to ask your store ahead of time and see what their policy is.
I had asked to get braids that were medium thickness and I brought in a few photos to provide examples of what I wanted. I also had the ends sealed by cutting and then burning them. This is a great method to keep the style looking good but you need to be sure about the length of your braids because, once it's done, they can't be made longer.
A few days after the process, I had to have a couple of my braids redone because they were too tight and too thin and long. Luckily, the shop I went to had a policy where customers who weren't satisfied could come back up to three days later to have their braids redone for free. This is a good thing to check before leaving the shop so that you don't have to spend more money or live with a hairstyle you're unhappy with.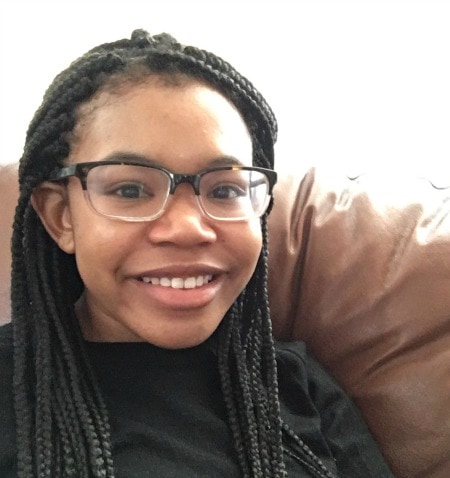 Wearing the Braids
I wore my braids for about two months and I was really happy with them! They went down to the small of my back and I usually wore them in a half-up, half-down style. They were great because my natural hair is relatively short so it was a great way to change up my look and try something new.
I really appreciated them because they were so low maintenance. This makes them really convenient for college students. I could go to the gym and not have to worry about redoing my hair for class or any of my other activities.
I washed them every two weeks and I used the spray bottle method. I would fill a spray bottle with equal parts shampoo and water and then shake it until it got foamy. I would then spray my roots with this and massage it in. After that, I would rinse them in the shower and towel dry my hair. I would also spray my roots with oil and braid spray to keep the hair moisturized. I usually did this at night and then my braids would be dry by the morning.
My braids looked great for a long time – I kept them in for nine weeks total. It was easy to tell when it was time to take them out, as there was a lot of new hair and my braids started to look frizzy.
Uninstalling Them
Taking out my braids took about as long as installing them did. I took the braids out myself at home, and it took me about four and a half hours. I found a video online that showed a method where you cut off the bottom portion and then undo the fake hair to detach it from the real hair underneath. This method worked really well for me.
A big bonus? I noticed that my hair had grown a lot during this process and was also a lot softer than it had been before. However, there was a decent amount of shedding that happened when I washed my hair for the first time after taking out my braids – it was concerning to see. But that's pretty normal, especially since that's hair that would have been shed over the past two months but wasn't.
The Good, The Bad, and the Ugly
Pros of Box Braids:
The were very low maintenance. Aside from spraying them with braid spray every morning and massaging my scalp between washes, my braids didn't require much effort to maintain. This was a nice change for me, as my usual hair routine involves regular deep conditioning and setting my hair in small braids every night.
They were a fun change. I have always had relatively short hair. These braids were a great way for me to try out having long, dramatic locks. Also, I found that changing my hair also inspired how I got dressed and it was a great way to break me out of a style rut I didn't even know I was in.
They last a long time. If you take care of them, you can make this style last for a while. It's up to you how long you want to keep them in, but you can definitely get two months out of them with proper care.
They protected my hair. They're called a protective style for a reason and I can say that I noticed a definite positive change in my hair after having braids. I go to school in the northeast and the dry, cold winter air often leads to a lot of hair breakage. This style helped protect my hair from this and also from the stress of styling it every day.
Cons of Box Braids:
They're heavy. I did a lot of research before getting them and though I was prepared to deal with the weight but, honestly, you won't realize how heavy they are until you actually have them. Even a month or so into the experience, when I thought I had already adjusted to the weight, I went a dance class and kept losing my spot. Your head will feel significantly heavier after getting braids and it's best to know this beforehand.
They can be expensive. I got my braids done in a small shop in a small town and they still cost me around $200. This can be a lot to pay all at once, even if the style does last for a while. The price I paid, based on my research, is pretty average, especially if you're using a shop that provides the hair. So the price tag is definitely something to consider.
They are painful at first. I barely slept the first couple of nights because of how tight they were. While this is partially because the front ones weren't done the way I had wanted, discomfort is normal with box braids. As the hair grows out, it will eventually become looser and more comfortable but, if you have a low pain tolerance, this may not be the style for you.
Tips for Getting Box Braids
Communicate with your stylist. When I left the salon the first time, I had braids that were too long and too thin. The length also made them a lot heavier. Even though I had come in with photos of what I wanted, I didn't check in during the actual braiding process and that left me with a different hairstyle than the one I wanted. I did go back and get them fixed, but if I had done a better job at communicating with the stylist in the first place, I would have saved myself a lot of time and discomfort. Even though your stylist is the professional, you are the person who has to wear the hair after you leave the salon so don't be afraid to speak up.
Wash your hair before. Many braiding places expect you to show up with freshly washed and conditioned hair. It's good to know that ahead of time so that you can make the process as smooth as possible. Also, if you're natural, it's a good idea to stretch and detangle the hair ahead of time.
Make sure they aren't too tight. I had one braid fall off in class because it was too tight. Luckily, it was at a place that I could hide but I still had an awkward spot of natural hair that I had to try to cover up! Too tight braids can also cause breakage to the hair underneath, which is the opposite of what you want with a protective style.
Buy braid spray. Braid spray is great because it softens the braided hair and makes it a lot easier to work with. It also can help keep your roots moisturized and some formulas that include ingredients to relieve itching. I found some at Target for less than $4 and it was one of my best investments. The one that I used also had a lot of natural oils in it to keep my hair underneath healthy. Plus the spray bottle packaging lets you target the areas that need it the most.
Neosporin will save your life (or at least your scalp and your edges). The hairdresser I normally go to recommended that I get the Neosporin with pain relief and I'm so glad she did. This was a lifesaver the first few days: All I had to do was apply it as needed to my scalp or edges and it soothed the pain. I highly recommend it for anyone getting braids for the first time.
Use the internet as a resource. I did a lot of research before getting my braids. We live in a time where we have a lot of information literally at our fingertips. From blogs, to videos, to chat threads, to other posts here on CF, there are people from all over the world sharing their experiences and knowledge. Make use of it!
What do you think?
Have you ever had box braids? Would you consider getting them? What's your favorite protective style? Let me know below!