This post will teach you everything you need to know about blonde vs brunette vs red hair, with tips on getting and maintaining all three colors.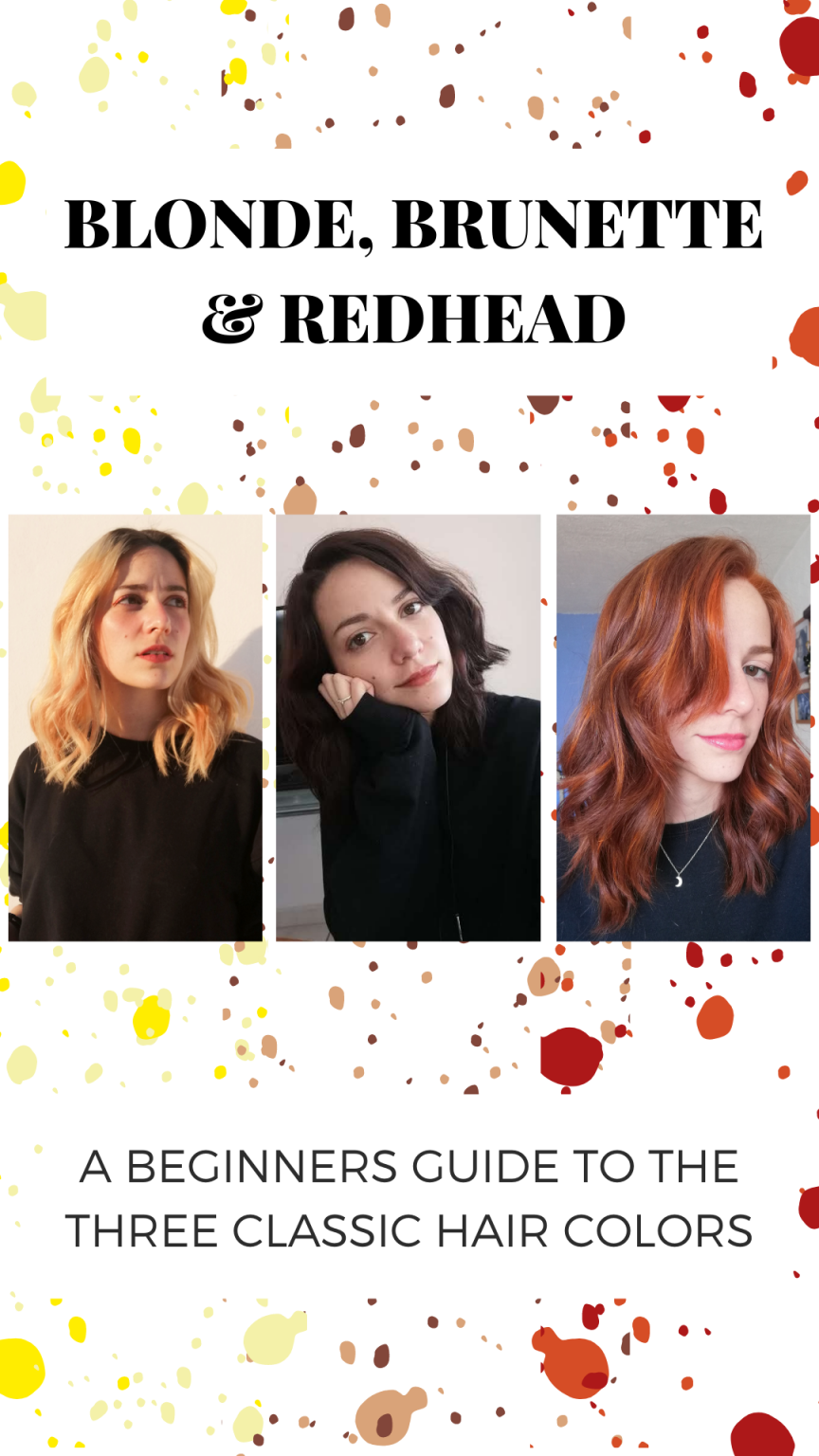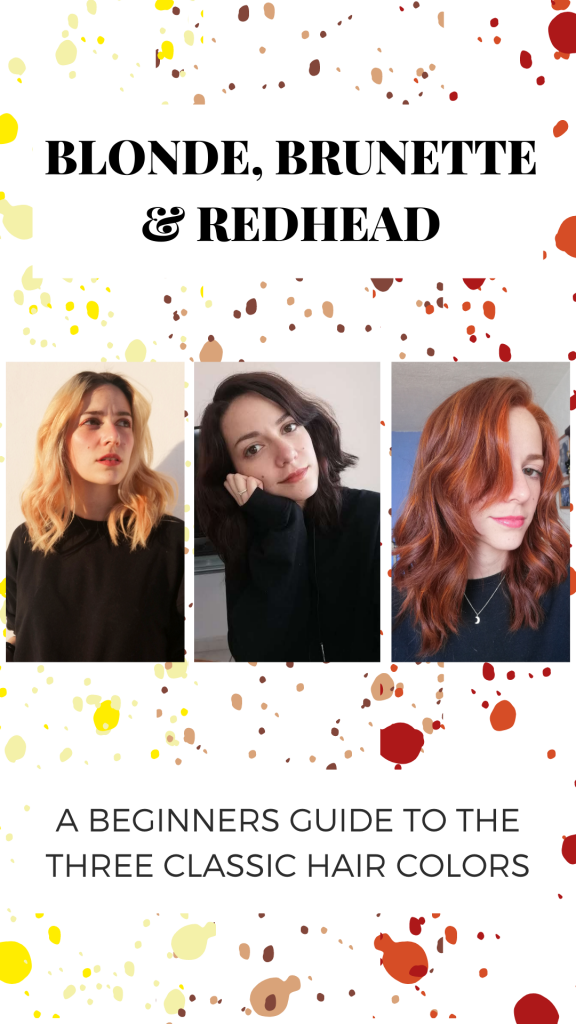 "New Year, new me" is a common phrase this time of year. While not all of us have a list of resolutions or clear goals to accomplish, this month is always associated with change. For many of us, hair is always our go-to when we want to see and feel an innovation in ourselves. This is because hair does change your overall look, good or bad.
In the words of Phoebe Waller-Bridge:
Hair is everything. We wish it wasn't so we could actually think about something else occasionally. But it is. It's the difference between a good day and a bad day. We're meant to think that it's a symbol of power, that it's a symbol of fertility. Some people are exploited for it and it pays your fucking bills. Hair is everything.

-Phoebe Waller-Bridge
It can be scary to make a drastic change to your hair. I love to dye and cut my hair; for me it isn't such a big deal to make the change. But for a lot of people it is a big, scary step.
Here, I'm going to give you the inside scoop on the three classic colors people change their hair to: blonde vs brunette vs redhead. These hues are usually the first step to something bigger, like fantasy colors.
I've had all three hair colors and I'm sharing every single tip I've learned during this journey, to help you decide which color is right for you.
Let's get started!
Before the Dye: Tips
Tip #1: If you want to see a change, first try a haircut or parting your hair differently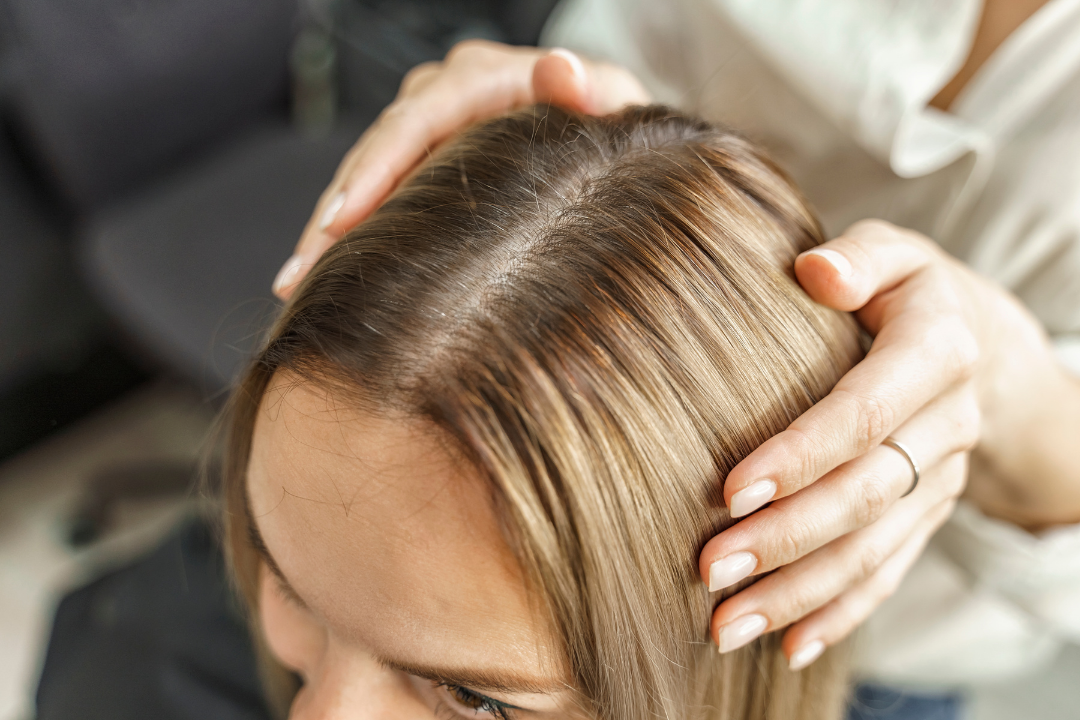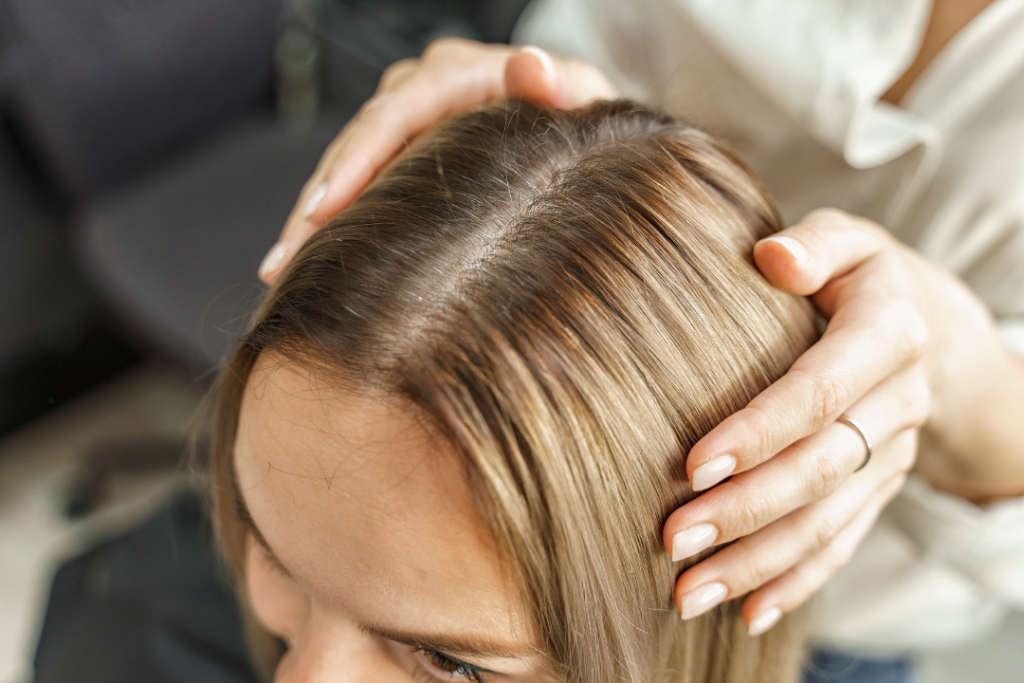 It's easy to get wrapped up and confused when you want to change your hair. There are tons of inspiration images online to convince you that dying your hair is the best way to see change. It might make you take a plunge that you'll later regret.
If you're not sure if you should dye your hair, sit on it for a couple of days and try doing other things first, like getting a new haircut or parting your hair differently. It sounds dumb, but it does change your perception of how you look.
If, after some time, you're still thinking about dying your hair, it's time to gather all your inspiration images and go to a consultation.
Tip #2: Have a consultation
Having a consultation with a hair dresser is very important. I have never dyed my hair on my own, because I've seen enough Brad Mondo react videos to know how bad it can turn out.
A consultation is key, because hair dressers can help you decide on the right hue for your complexion, if you need to bleach it or not, the right processes for your hair type, answer your questions and doubts, and, overall, make you feel safer and more confident during this process. They can even help you decide between blonde vs brunette vs red if you're truly on the fence.
Save and bring as many inspiration images with you as you can; this helps your stylist know and understand what you want the outcome to be. Let them know if you have virgin hair (your hair hasn't been dyed) or if it still has the remains of a previous process in it.
Ask them which color and process are better for the time/cost you're able to have for the upkeep of the color. Let them know as much as possible about your daily routine and the time you have to spend on your hair. For instance, maybe you were thinking of dying your whole head, but highlights or balayage may be a better option if you don't have time to come back to the salon every few weeks to retouch your roots.
During the Dye: Tips
Tip #3: Go to a hairdresser
I cannot stress this enough: if you're dying your hair, especially for the first time, go to a professional. While it may look easy and it may be cheaper to buy a box dye kit, there are still chemicals involved and it could have disastrous results if not done properly, and not just for your hair, but for your skin too.
While looking for the perfect hairdresser for you, social media can help a lot, but also ask around to people you know and trust. They will tell you, firsthand, how it went, the price range, how their hair ended up and other details you might not find on Instagram or Facebook.
I've dyed my hair with two different hairdressers, both of them recommended by someone I trust. I've stuck with the second one, Raquel, because she understands what I'm asking for, is very blunt and honest on how the result may vary on my own hair, and always leaves my hair as healthy as possible.
Tip #4: Be ready for a long appointment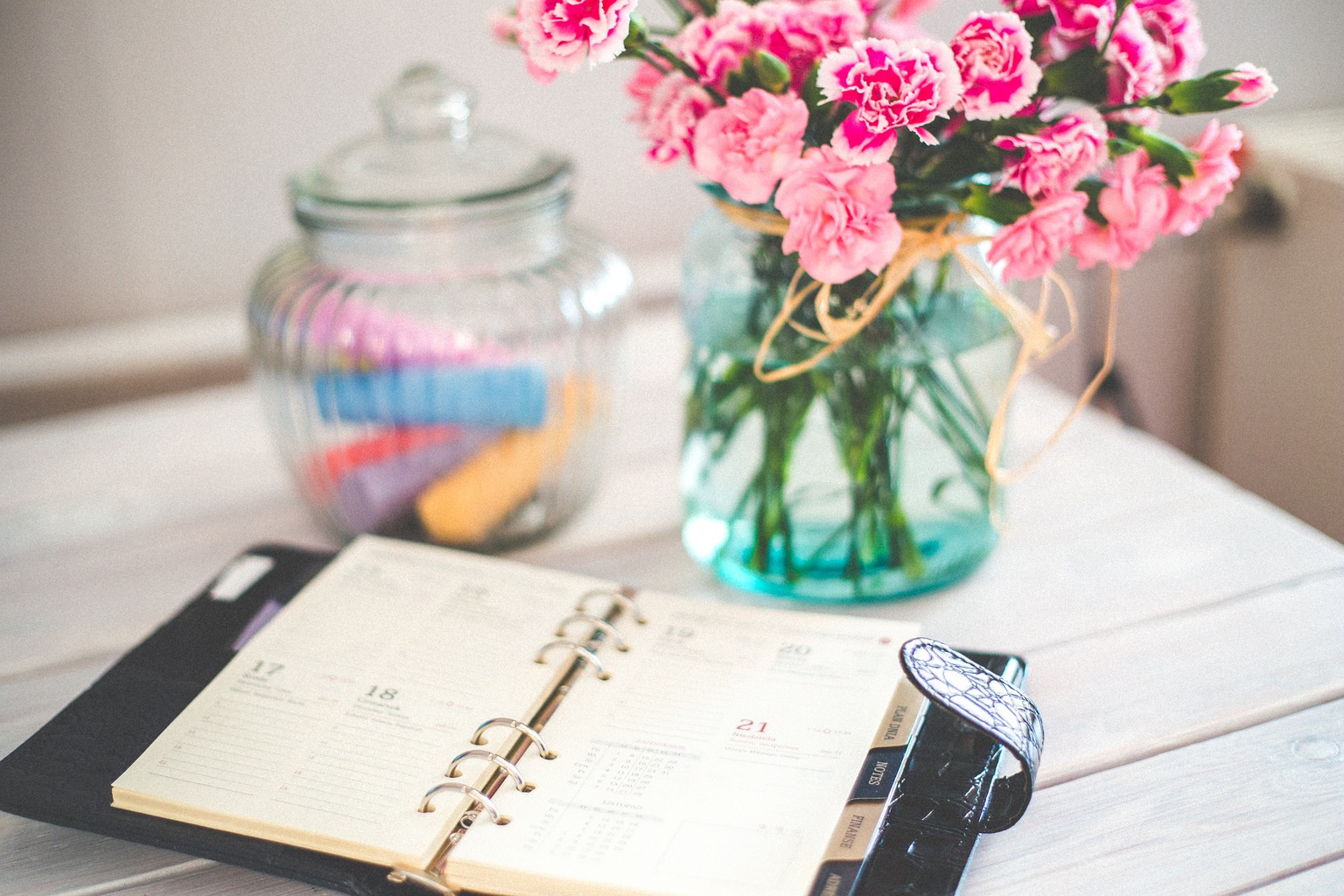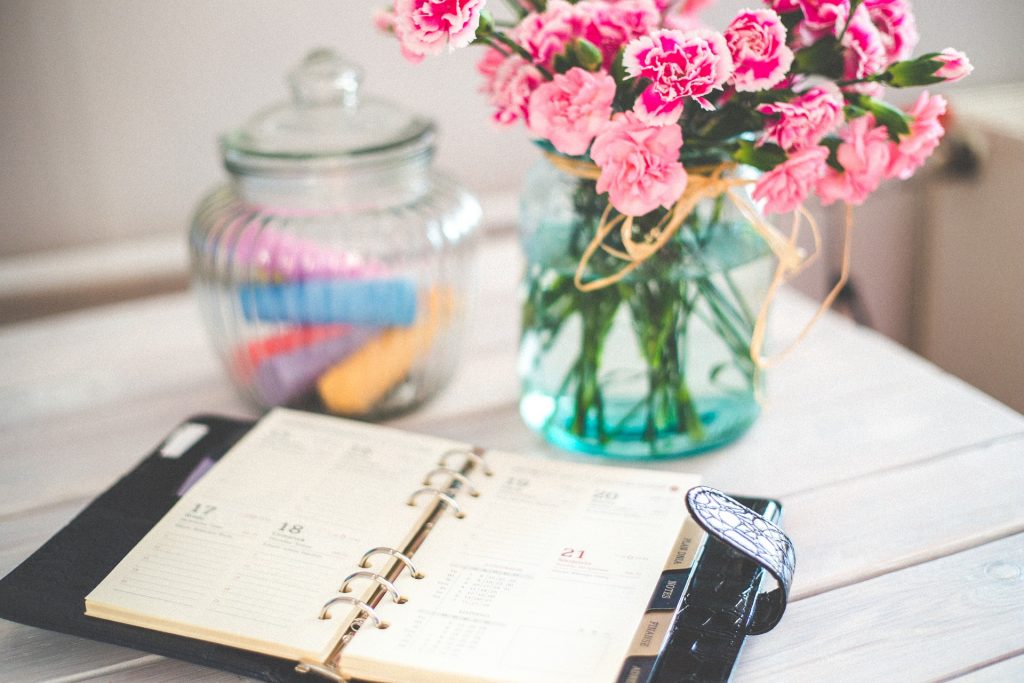 After you find your hairdresser and make an appointment, take into account how long it will take. Make the appointment on a day you have a lot of extra time to spare. No matter how simple the process may seem, it usually takes from an hour and half to four or five hours. The time it takes depends on the technique, your hair color, texture and general state it's in.
I usually go on a Saturday morning or, if it's during the week, after work.
Here are a couple of things to consider:
Eat before you go there or take snacks with you; I usually take something to snack on while I'm waiting.
If your salon allows, ask your sister, mom or friend to go with you and keep you company. My sister is usually with me while I'm at the salon, we talk and make a day out of it.
Charge your phone and take headphones with you. If you can't bring someone with you, it's always good to have your phone's battery to 100% and headphones to not disturb anyone around you.
Take a book. If you need to get ahead on your reading, this might be a good moment to do so.
Blonde vs Brunette vs Redhead? My Experience
1. Brunette
My hair is naturally a dark brown with a slight chestnut hue. It's also wavy and very thick.
My relationship with my brown hair depended completely on the day. I loved it must of the time, but sometimes it wasn't that easy to like it. I've always loved the contrast between my fair skin, freckles and dark hair. But, on bad hair days, I felt it was a bit mousy and lifeless, like it wasn't really me.
I ended up cutting it a lot, trying to figure out how to make it more me. I let it be waist-long, cut it to a chin-length bob, shoulder length, with layers, without them, added side bangs and blunt bangs. I did everything to my brown hair.
With brown hair, you can experiment a lot with your haircut since your color doesn't draw tons of attention. By experimenting this way, I finally found out that my hair was in fact wavy and I needed to let it be, instead of trying to tame it and try to straighten it as much as possible. I also played around until I found my ideal cut, one with long layers and shorter ones to frame my face.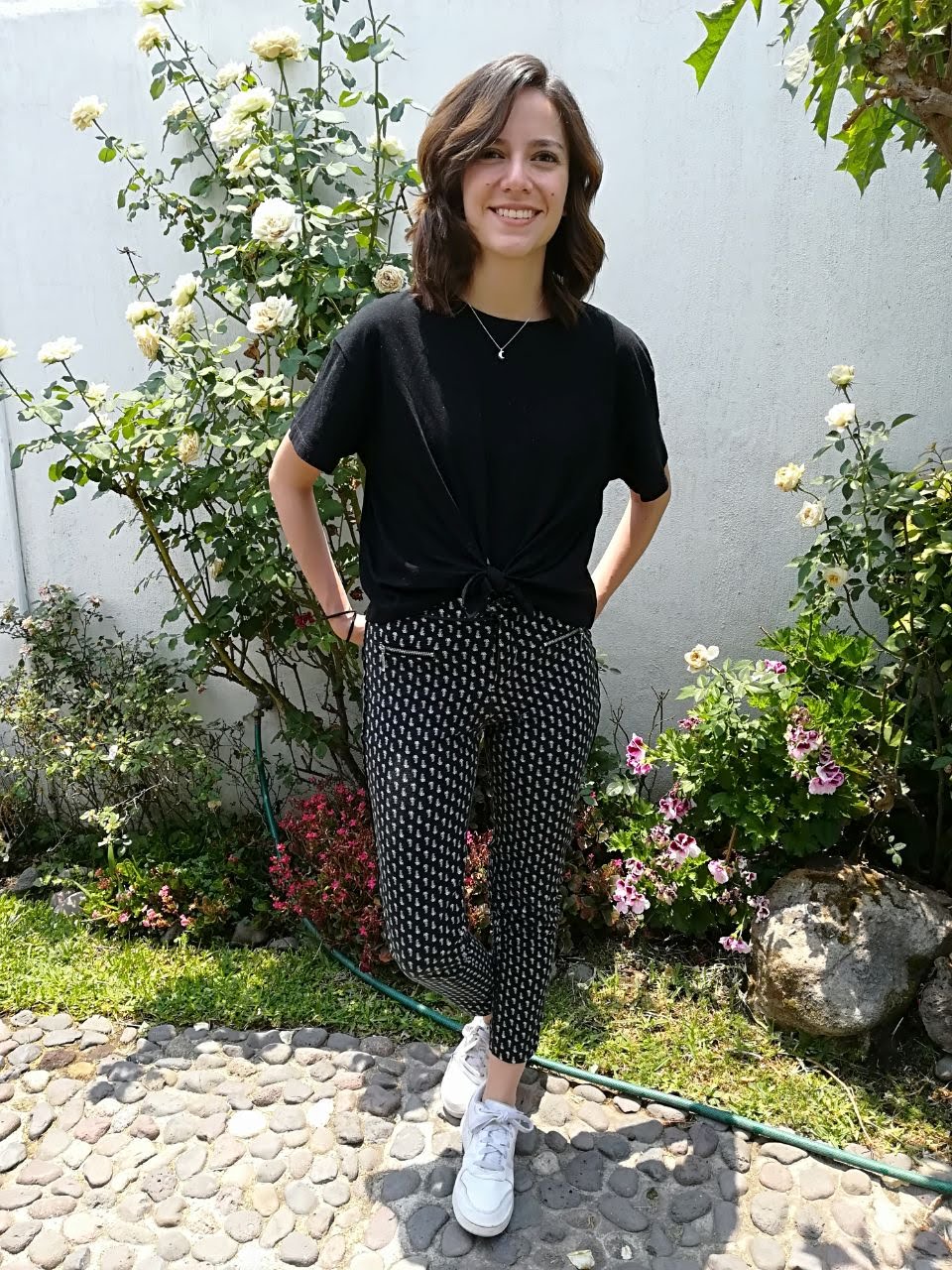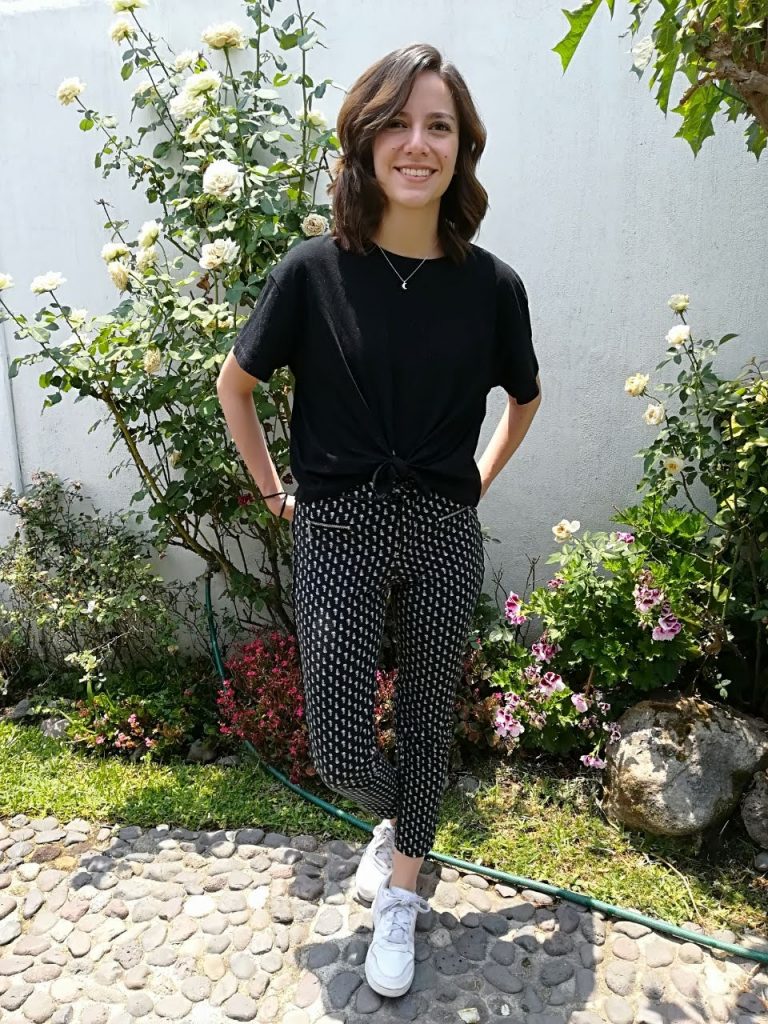 Then, I dyed my brown hair red for years. When I got tired of the red and wanted to go back to something easier to upkeep, I went back to brown, to something closer to my natural color. And my relationship with my hair changed completely. I loved having it dark again!
One of the things you should know is that brown hair is the easiest to maintain. (This is a big benefit of brunette vs blonde hair.) And, if you are introverted, it's also the color that is most low-key and doesn't bring on much external attention. (When it comes to blonde vs brunette in this respect, blonde draws a lot more attention, but red hair actually draws the most.)
On the downside, brown is also one of the colors that is very difficult to change to something lighter without submitting your hair to bleach and a longer process.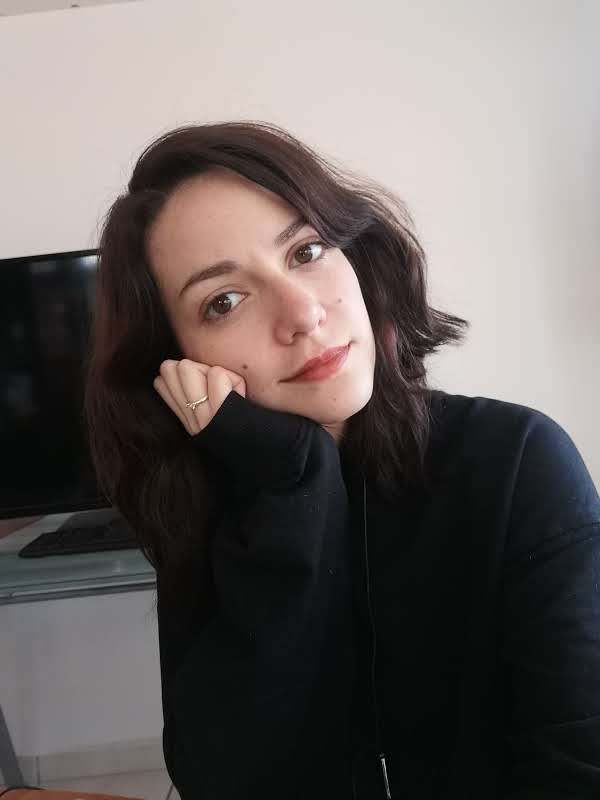 Personally, I love it! It frees my time, since the upkeep is minimal, and taking care of the color hue is easier and has fewer steps. But while I'm a brunette, I notice that the need to change my hair is more constant. I get used to it too fast and I end up cutting it or dying it within a few months.
While I'm a brunette, I gravitate towards darker and warmer colors in my wardrobe, like burgundy, black, and burnt orange, or jewel toned colors, like emerald. (This is a big change when it comes to blonde vs brunette — see my favorite blonde colors to wear below.) Other colors still look great, but those are the ones I feel complement the darkness of my hair the best.
2. Redhead
I've always been obsessed with The Little Mermaid. Ariel is my favorite princess, swimming is my favorite sport (and the only one I actually enjoy), and my life-long dream has always been to be a redhead, just like Ariel.
If you decide on red, any type of red, remember it is, by far, the most difficult color to upkeep.
With red hair, the color you leave the salon with, will be gone in a matter of weeks. At first you may feel the color is too red or too orange, but, wait a couple of days or even a week, it will wash out and be the color you expected from the start. If you want the bright orange or red to stay longer, you will have to buy a tinted shampoo and conditioner to maintain it for as long as possible.
Red is also the color that will bring you the most external attention. (This is a big difference in brunette vs red hair!) If you don't like this or are very shy, I'd recommend going for a more brownish-red rather than a copper or a strawberry blonde hue.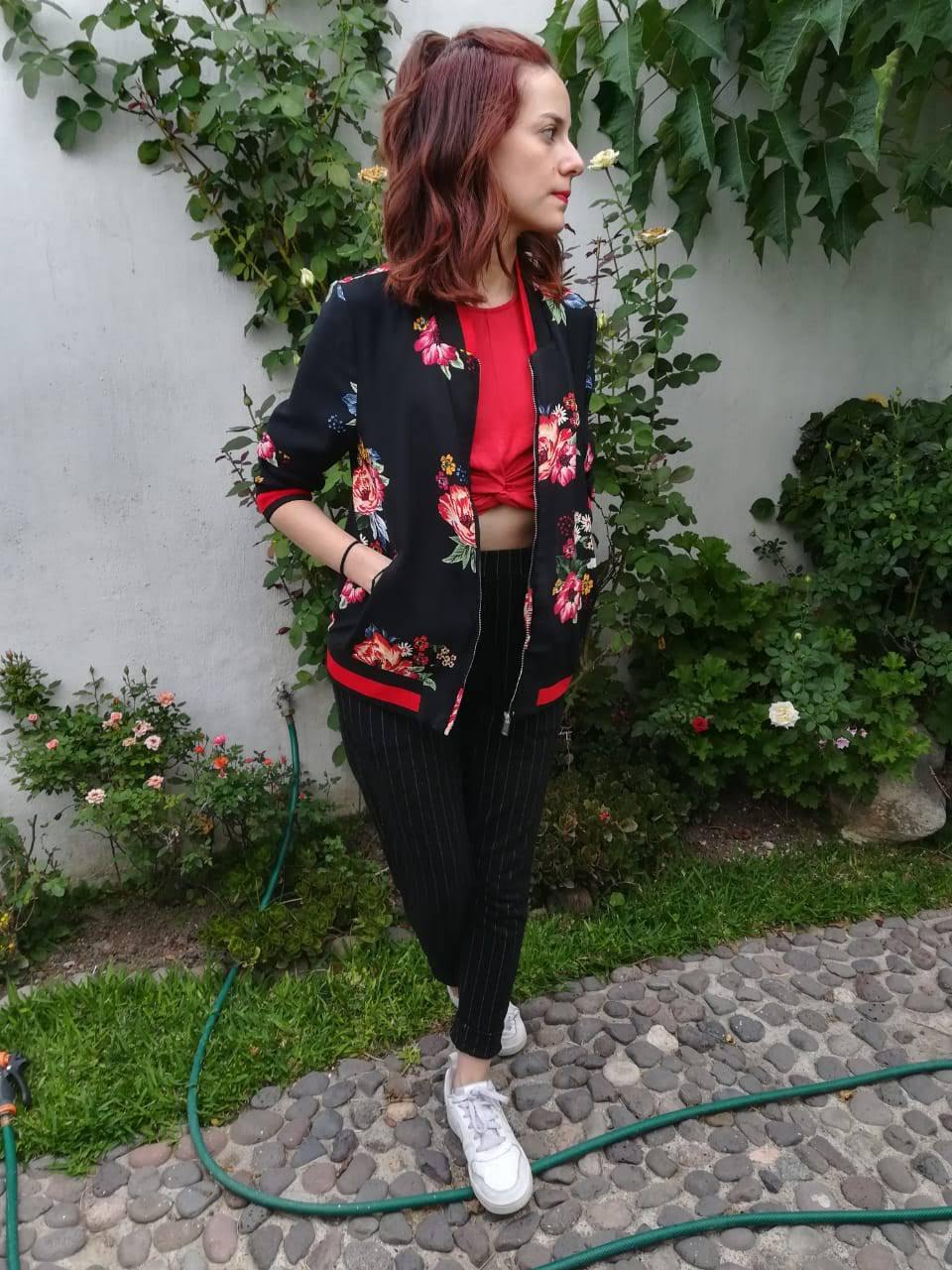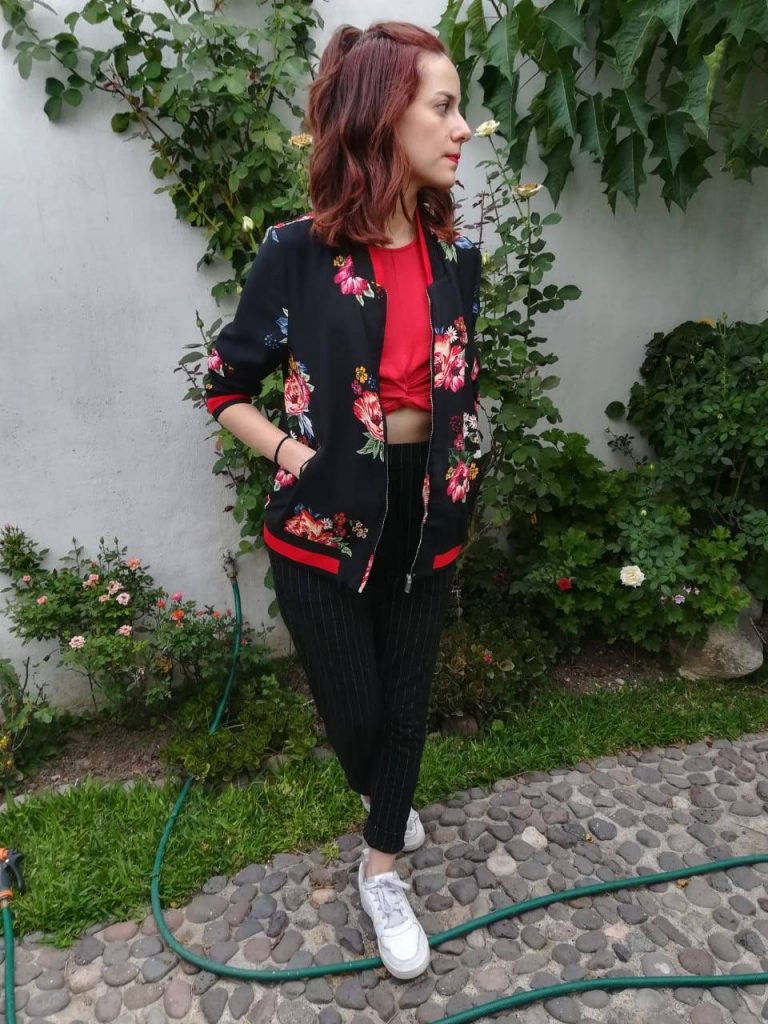 After a few rough months, one year I decided to finally take the leap. I dyed my hair red. The first time, it was a darker purplish shade (as seen above). It had an impact, but since my hair was still dark it wasn't really a shocking change for anyone, including myself.
After a few weeks, it lost its purple hue and looked more reddish brown than when I left the salon. It looked especially red if I was in direct sunlight, but it was mostly brown by the end of the second month. While I liked it and the fact that it was darker allowed me to not go to the salon for months, it wasn't really what I wanted.
The second time I dyed it red, it was a copper red (as seen below), which is my favorite hair color I've had. This time, it was a major change, for everything. I kept this color for two and a half years, give or take a few months.
But, keeping this color was a pain! I loved it, but my hair grows very fast and by the second or third week, I had roots showing already. And it was a trip back to the salon. This was even with tinted hair masks, conditioners and shampoos involved.
Hair shouldn't matter that much, but with this color I've never felt more like myself and it gave me a huge boost in confidence. I loved how I looked with red and it showed. I started taking more risks, professional and personal. That's how I decided to keep writing and found this exact job. How I thought about it was "I already dyed my hair red and nothing bad happened. What else can I try and experiment with?".
When I was a redhead, I realized how many black items I had in my closet and started incorporating more color into my look. Red helped me rediscover my love for color. I especially loved how I looked in every shade of green, blue, and silver.
It is important to say that, for both of these shades of red, my hair WAS NOT BLEACHED. It was all done with dye. Raquel, my hairdresser, added the copper on top of the previous red after five months. Before going with her, I thought I would need to bleach it to get that copper color. That's why you need to go to a professional, it is not necessary to bleach your hair for everything and they know when and how to do it with or without bleach.
3. Blonde
And finally, let's talk about blonde hair. It is my current hair color and I love it. It is a color that brightens everything: your face, your closet, your mood.
Going blonde (or blonder) is not an easy task. Results vary from person to person, your hair will never look the exact same way that it does on someone else. If you're already blonde and want to go blonder, it won't be such a long process. Going from light to lighter is easier and it requires less time and chemicals.
If you want to go blonde and your hair has been processed with darker colors or your hair is naturally dark, it will take more time and, depending on your hair, you might need a few rounds of bleach.
I've been toying with the idea of being a blonde for years! I always pushed it away because, since my hair is naturally very dark and thick, and I dyed it with the two most difficult colors to remove before, I didn't want to submit it to bleach and a long process.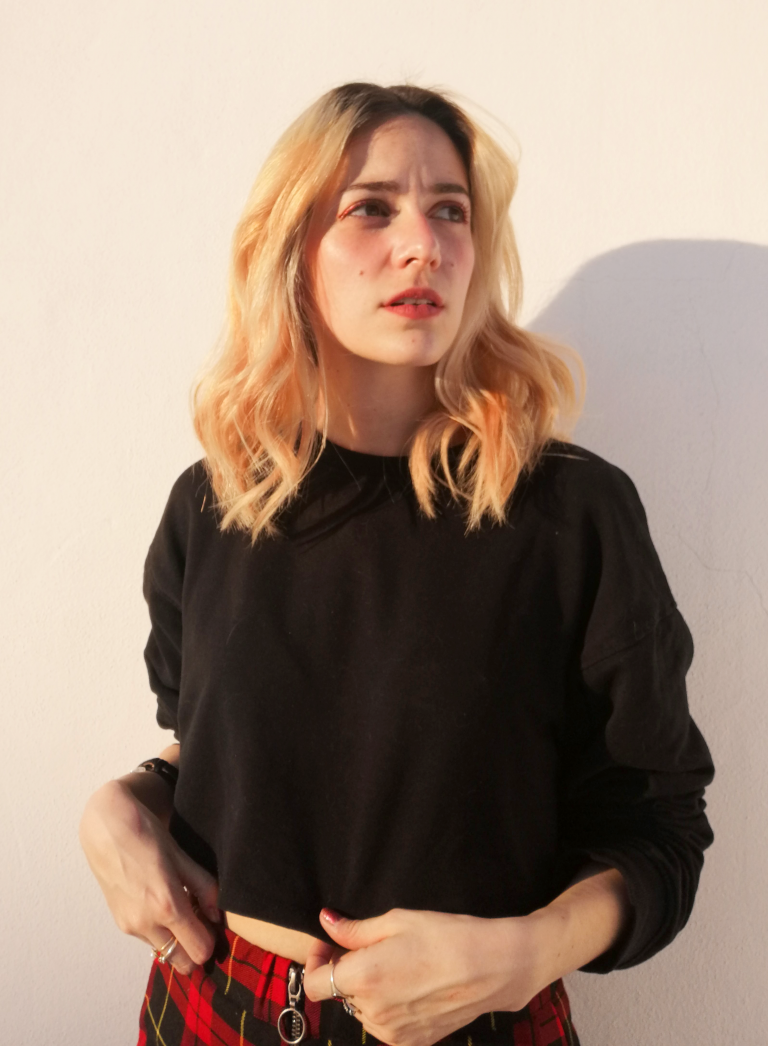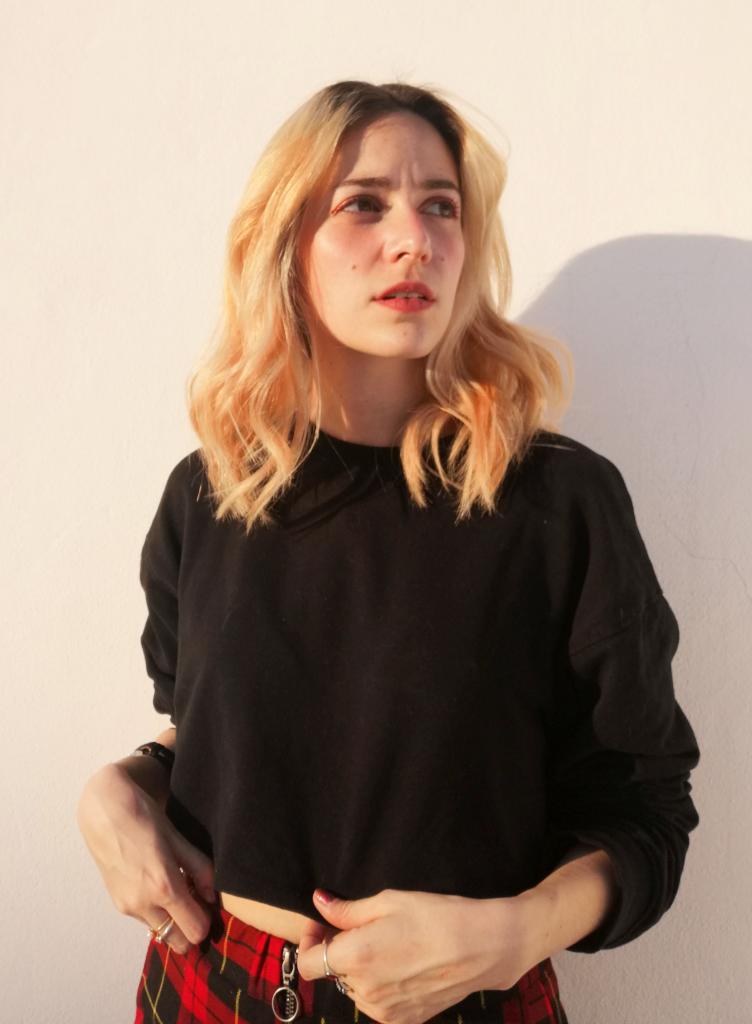 But, last October, as a birthday gift/challenge for myself, I said "Why not?". The first time, my hairdresser bleached my whole head except for the roots. I wanted to keep my roots dark, because grown-out roots had been trendy for a while and I liked the punk vibe it had. I ended up very blonde and loved it! it is the color that I felt is more extreme for me and I've needed more time to get used to.
To get this color, I spent like four and a half hours in the salon. I had never had my hair bleached and, luckily, the previous colors lifted pretty evenly (but not completely) without damaging my hair.
Still, my hair had gone through a more extreme chemical process than before and the aftercare had to be a lot more thorough and I needed to add more steps to my daily routine. This was one of the drawbacks of blonde vs brunette life.
This time, I included hydrating masks and oils to maintain my hair as healthy as possible and without breakage. I also had to buy purple shampoo to use once or twice a week and reduce my use of the flat iron and hair dryer for a couple of days. While the latter is not necessary, my hairdresser recommended it to let my hair rest after being bleached.
Related reading: How to Take Care of Bleached Hair – The Complete Guide
I was planning on keeping it like this, but, fortunately, I got a new and awesome job by the end of November. Since it was with a different type of company, I didn't want to start a new job and stick out that much, even if I'm not going to the office and I'm working from home. I decided to dye my hair again, to blend in the roots and tone down the blonde to something more natural looking (photo above).
I've kept this since November and plan to keep it for a lot longer. I've gotten used to it by now. Soon after, I noticed it has been the final push for me to just let go of every fear or prejudice I had in regards to my style. Sometimes I thought that an item I liked might be too extravagant or too bright or too "girly". For this past month I just don't care about that anymore and it started when I became a blonde.
I also started incorporating the more girly items and colors I used to love when I was younger, but somewhere along the way decided I shouldn't wear anymore. And the one thing I've rediscovered is my love for pink. Pink, lilac, white and green are the colors I've been drawn to the most since I started sporting blonde hair.
After the dye: Tips
Tip #5: Take the time necessary in your daily routine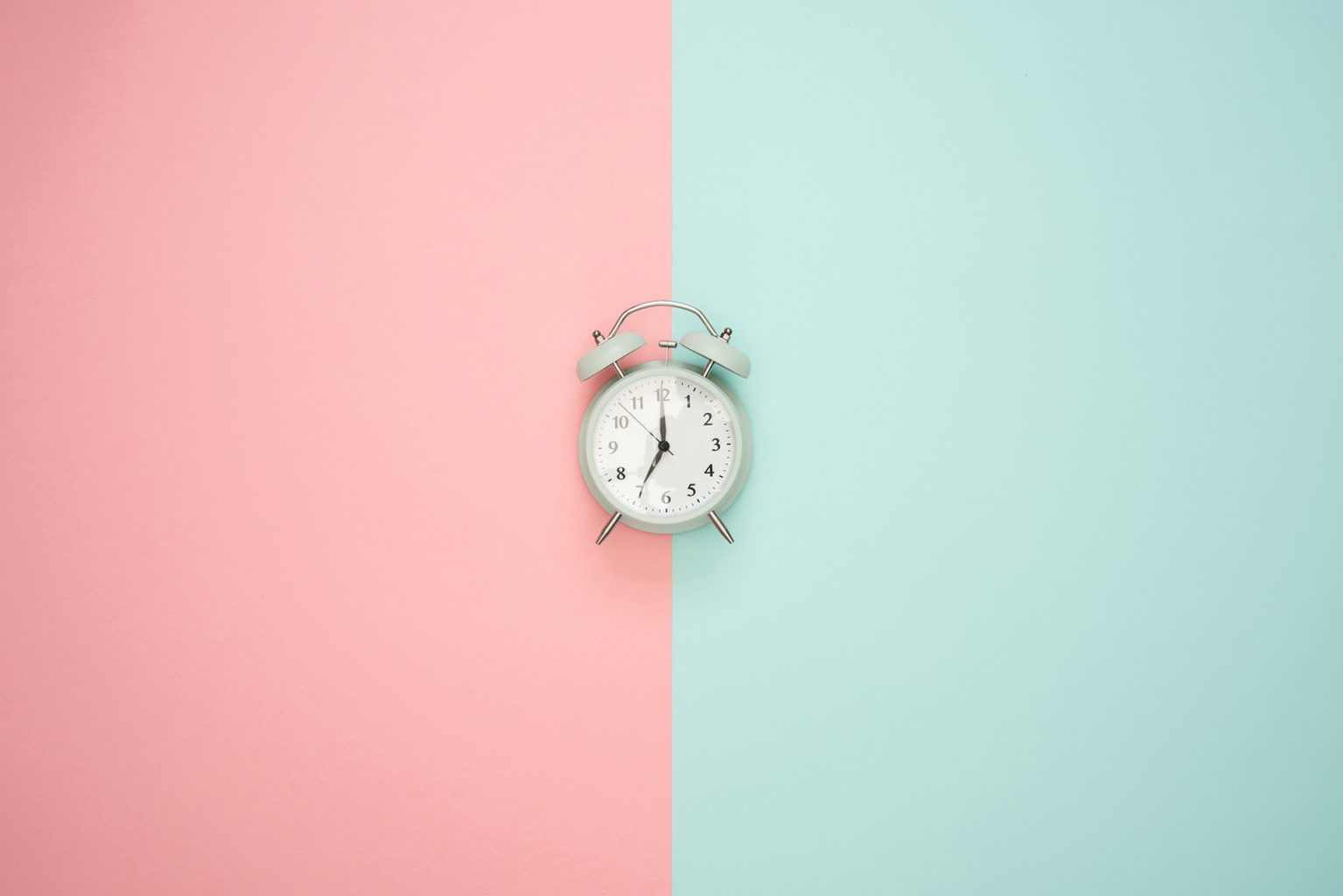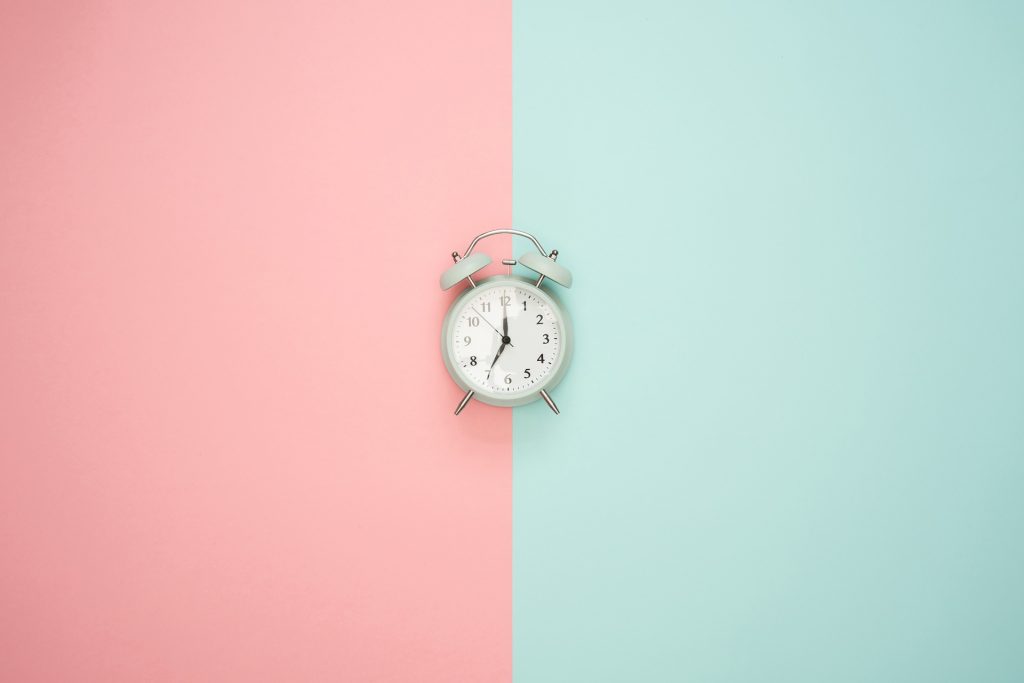 No matter what hair color you choose, blonde vs brunette vs redhead, all of them involve chemicals in your hair that damage it to a certain degree. If you didn't bleach it, it will need less time and products.
Try to incorporate a hair mask into your hair routine, at least once a week. A popular mask with tons of great reviews is the Kerastase Masquintense — it comes in different formulations for thick and fine hair.
Wash your hair every other day at max, especially if it's red, to keep the color for as long as possible and let your hair rest.
Be aware that if the color you choose is too different from your natural hair color and you don't like having grown roots, the trips to the salon will be more frequent. Try to schedule your appointments ahead of time, so you can save money for your next visit and keep up with your hair color.
Use a towel for your hair that you don't care if it gets stained. Especially, for the brown and red, your towel will have hair dye on it after the first few showers.
Tip #6. Invest in quality hair-care products
Each color has different needs, but for all of them invest in quality products. Ask your hairdresser which products you should use and how to incorporate them to your routine. For most of them, you will need:
Related reading: Blue Shampoo vs. Purple Shampoo: Which One is Best for You?
Final thoughts
I love changing my hair and I love how much it helps me make changes in other aspects of my life. Personally, being a redhead has been my favorite phase, but every color has given me the confidence or the necessary change to take a step towards something else.
I'm keeping the blonde for now, but maybe later on I could dye it again. I'm very tempted right now to dye it pink, since I'm doing home office. If I do, I hope I like it and ends up being another great step in the right direction. I'll keep you guys posted.
If you want to dye your hair or cut it, take the leap! It may seem scary (and it's hard to choose between blonde vs brunette vs red hair!), but remember: everything can be fixed and hair is one of those few things that is constantly renovating itself. Yes, you will need to invest time and money in the upkeep of the color. But, it will be totally worth it.
What do you think of my guide to blonde vs brunette vs red hair?
Have you ever dyed your hair? Are you planning a New Year's makeover? Which color do you want to try? Let us know in the comments below!