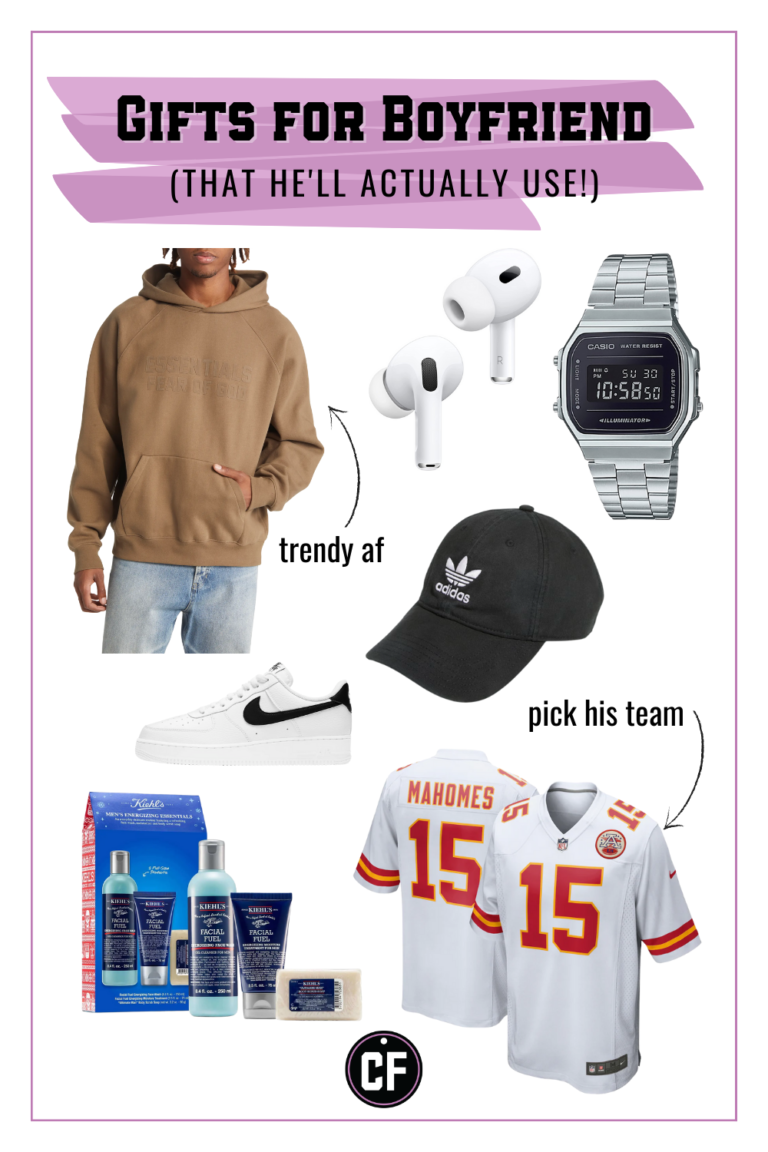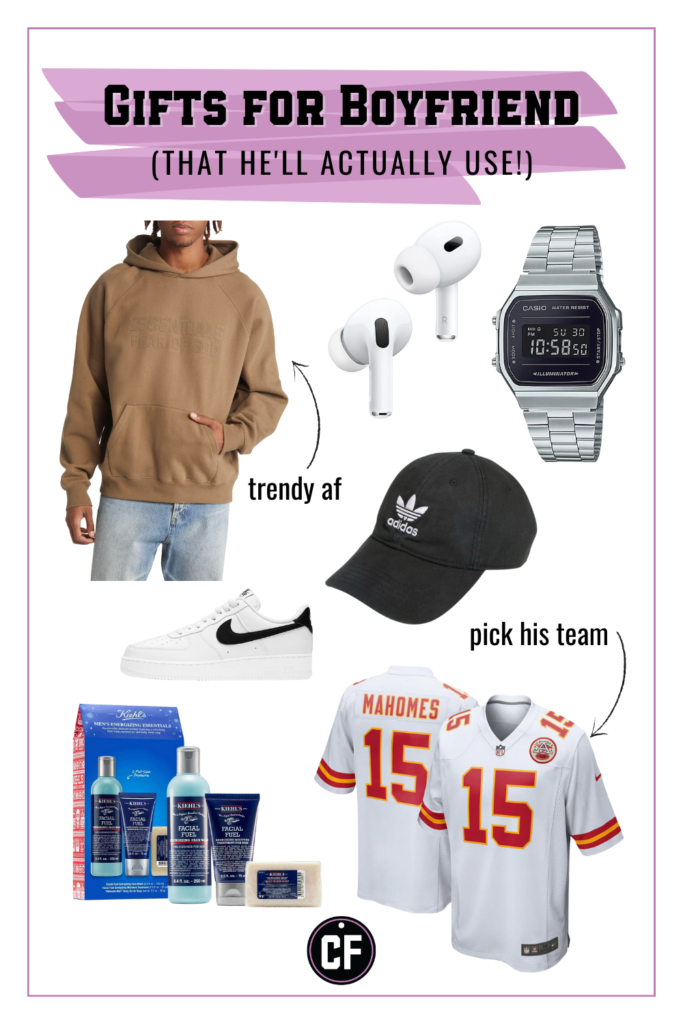 This post will show you the best Christmas gifts for boyfriends in 2023.
The holiday season is here, which means you need to start buying all your gifts if you haven't already! Shopping for Christmas gifts is one of the best things about this time of year.
However, sometimes it can be stressful if you are not sure what to get for your friends or family. This also applies to your boyfriend because it can be especially hard to find gifts for them. (Psst — if he's nerdy, see our guide to the best gifts for nerds for specific recs.)
We've already talked about thoughtful gifts for boyfriends (and girlfriends), and today I'm back with more — here are 15 of the best Christmas gifts for boyfriends, so you will not have to stress about shopping for him this year!
1. Baseball Hat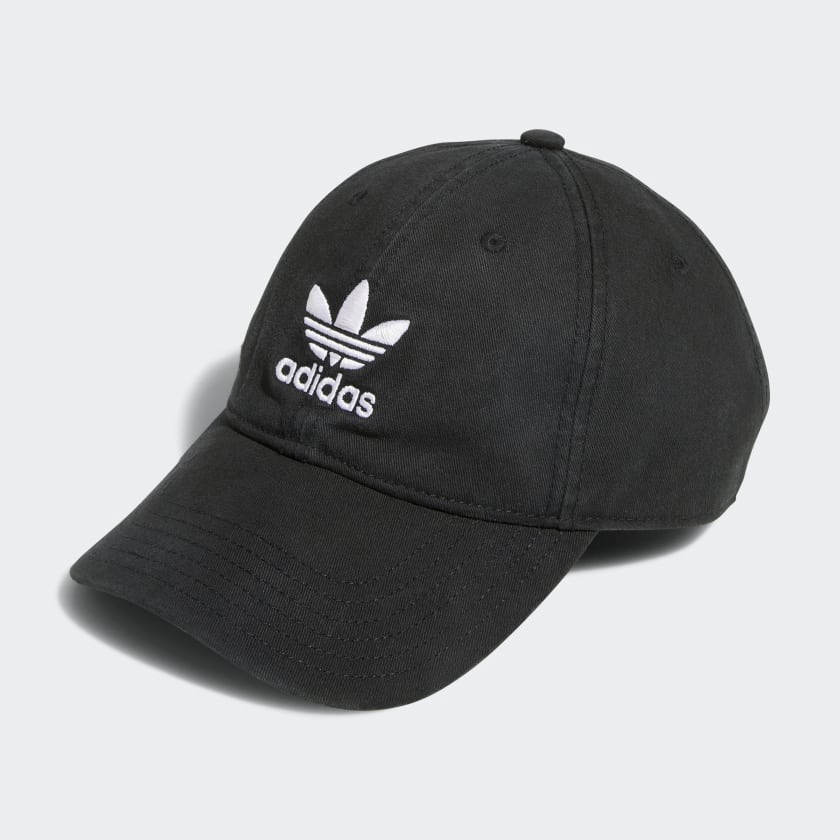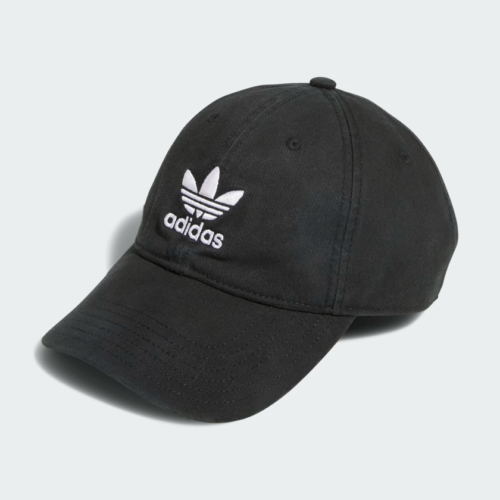 Baseball hats always make great gifts for any guys in your life, which means they're especially great Christmas gifts for boyfriends.
Baseball hats have become a trendy style recently, with the rise of athleisure, so this will be the perfect gift to give your boyfriend. (As a bonus, you can totally borrow this piece yourself for your own athleisure looks!)
This Adidas baseball hat is my favorite pick because your boyfriend will be able to wear it with almost any outfit. Brand-wise, pretty much everyone loves Adidas, so this is sure to be a winner.
2. Over-the-Door Basketball Hoop
If your boyfriend loves playing sports like basketball, you might want to think about getting him a gift like this mini basketball hoop.
This is such a fun gift that your boyfriend is guaranteed to love because he can prop it over any door in his house, even his bedroom door, so that he can play basketball at any time!
3. Cologne Sampler Set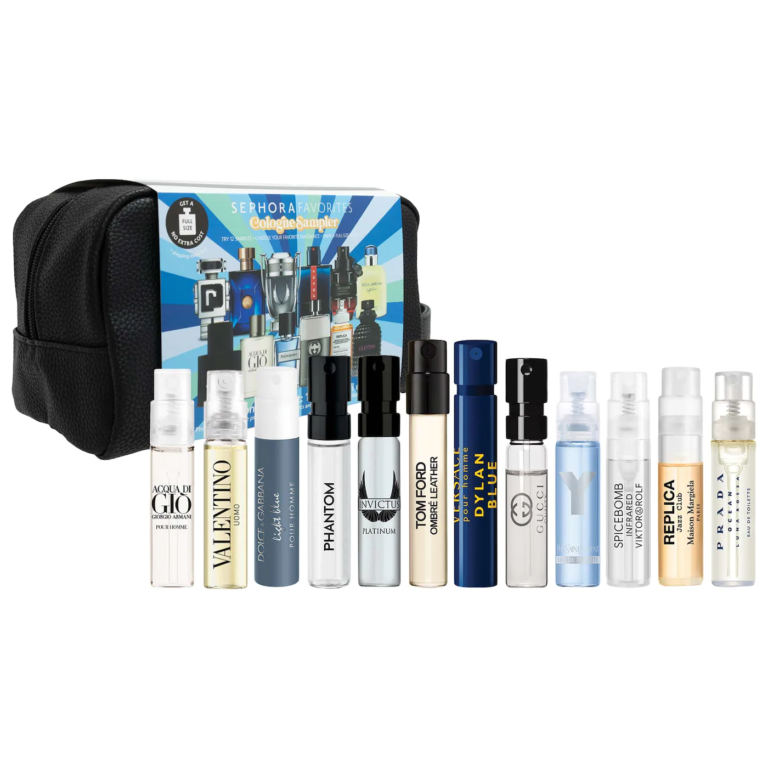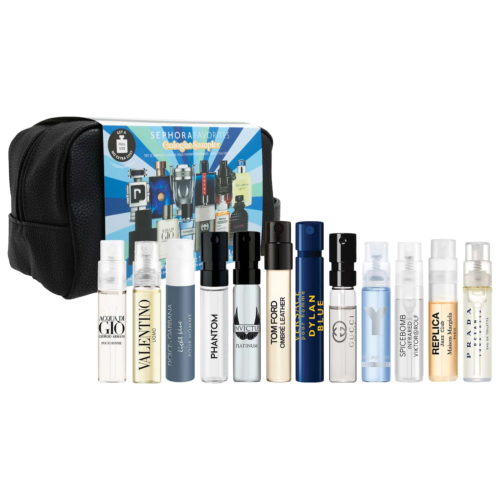 Cologne is a classic gift idea for boyfriends, as it's something they're sure to use all the time.
Cologne can be a hard gift to give someone, though, because you may not know what kind of scents they like, so that's why this cologne sampler set is a genius Christmas gift for boyfriends everywhere.
This set will give your boyfriend a sample of multiple different types of cologne, so he will definitely find one that he loves and the one that works for him the best!
Alternatively, take him shopping for a scent together — it will be fun to smell all the different scents and talk about which ones he likes the most.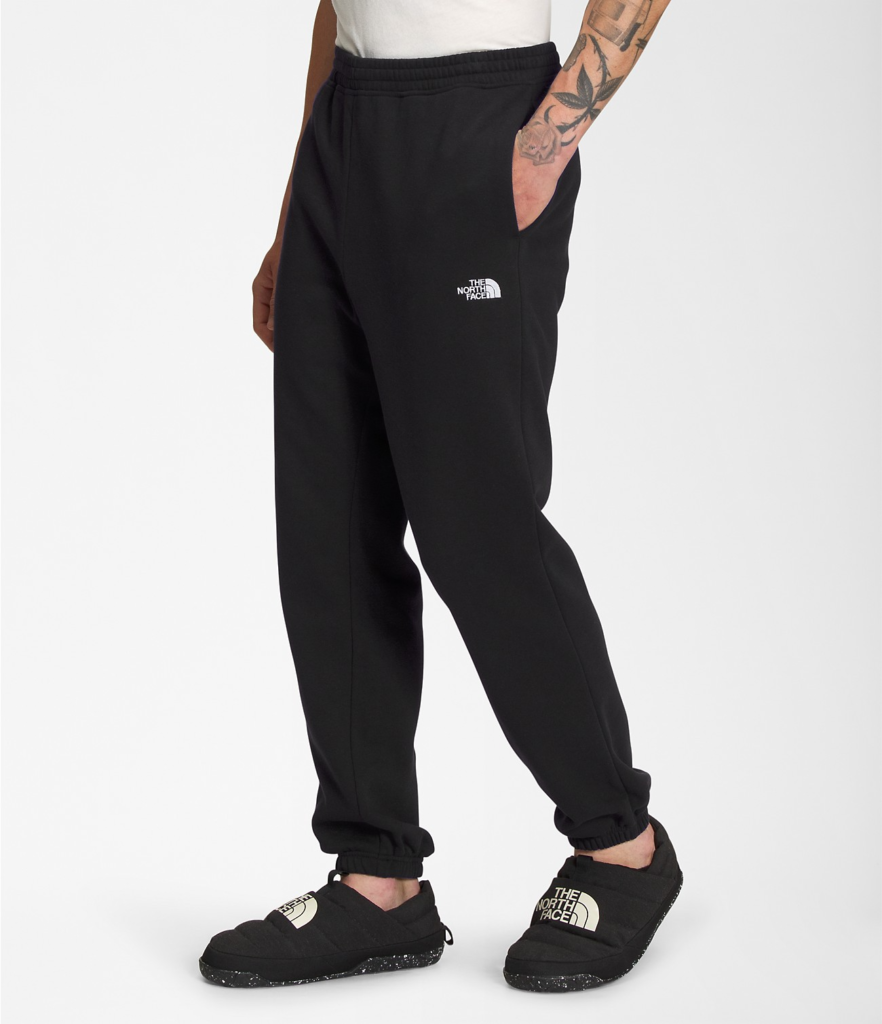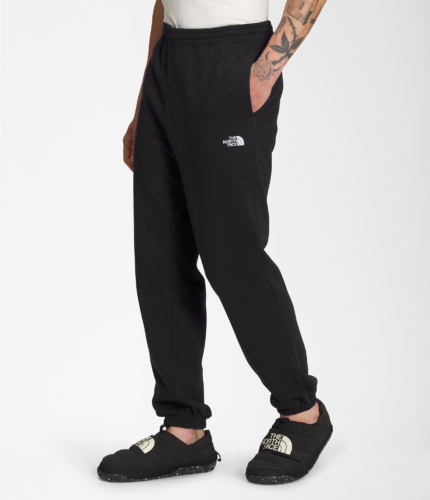 Joggers are also a great gift for boyfriends in 2023 because they are really popular in style right now.
They are also the perfect item to have in the winter because they can help keep you warm. (Plus, they're a must-have for staying in and doing online classes or working from home in comfort!)
I absolutely love these The North Face black joggers as a gift for your boyfriend — they're so cute and functional, plus everyone loves The North Face brand. He will definitely be excited about wearing them, and they will also keep him super comfy, which is always a plus!
A lot of boys love speakers, especially if they are really into music, so they can work as awesome gifts for your boyfriend at Christmas.
While your boyfriend might already have a speaker in his room or apartment, he may not have thought of getting a clip speaker like this JBL clip speaker.
This speaker is amazing because it can attach to anything like a backpack and can be taken with you anywhere. If your boyfriend loves the outdoors, this is the gift for him!
Your boyfriend will love this because it is also Bluetooth, so he can play music directly from his phone.
6. Skincare Set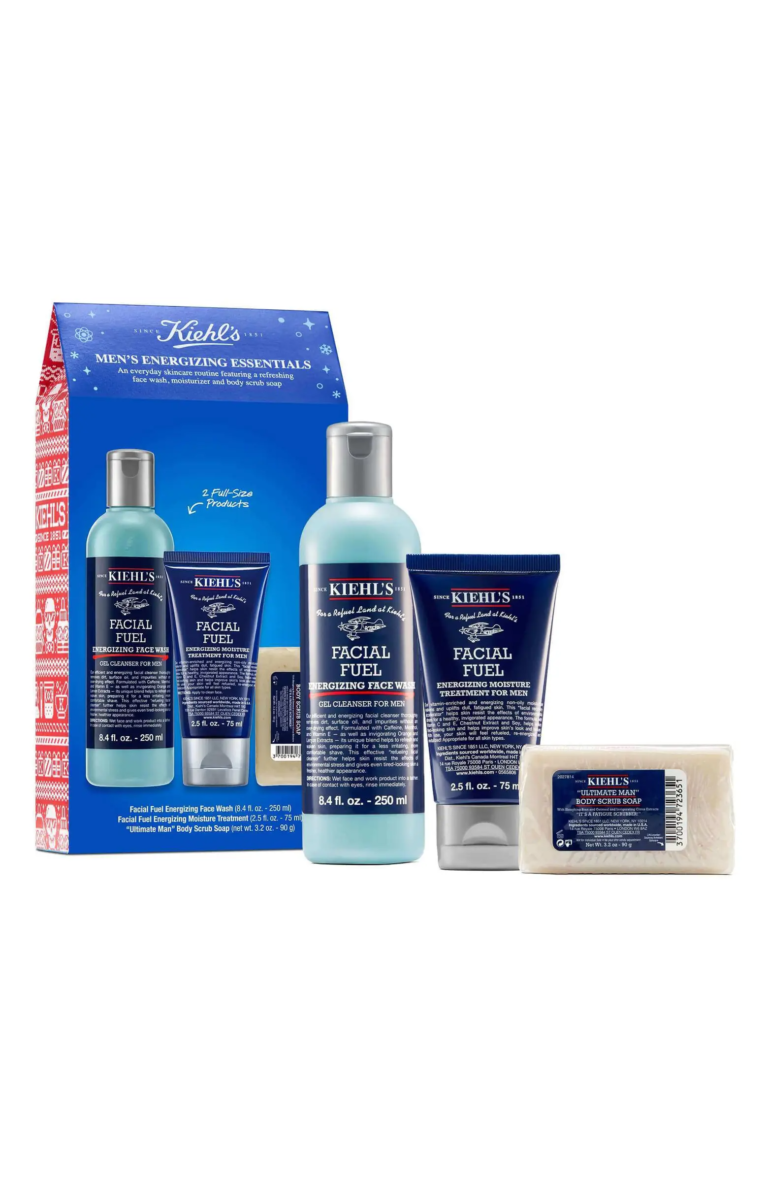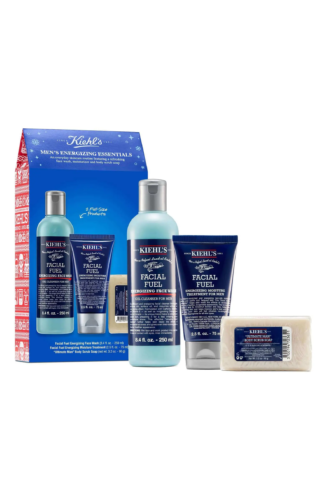 Some guys already have a skincare routine, but there are many who do not, so you should think about getting your boyfriend a skincare set for Christmas.
This Kiehl's men's skincare set will work wonders because it comes with all the products your boyfriend will need to take care of his skin, and because it's Kiehl's, you know that you will be getting him quality products!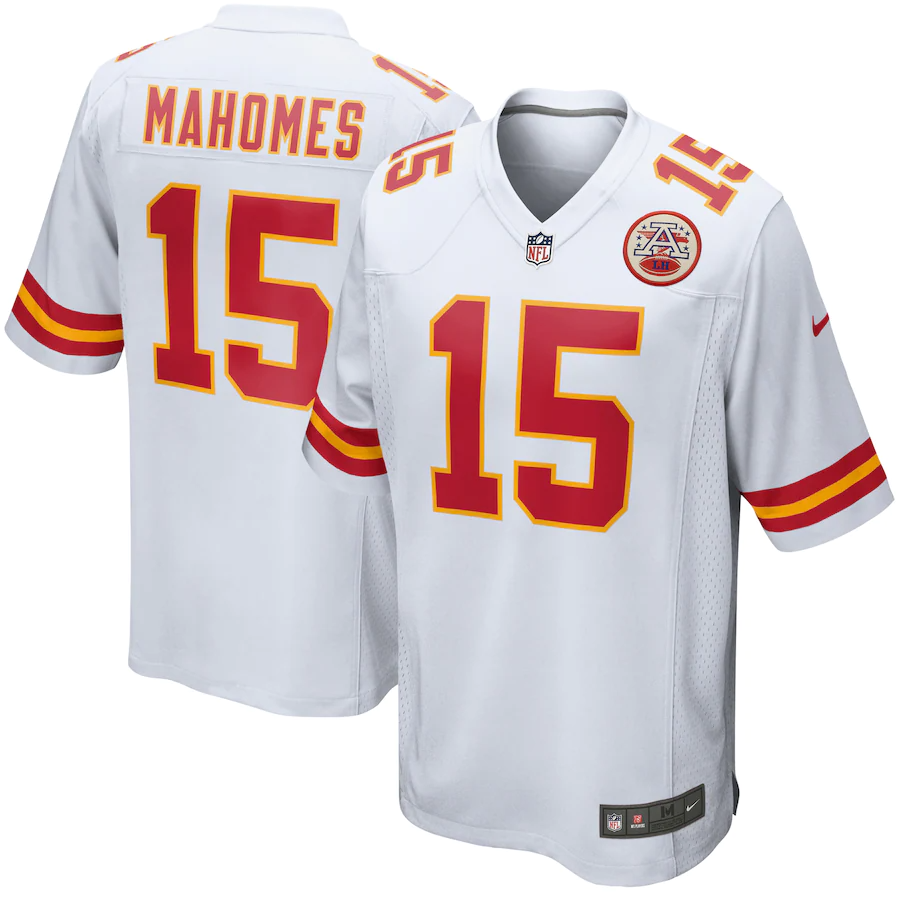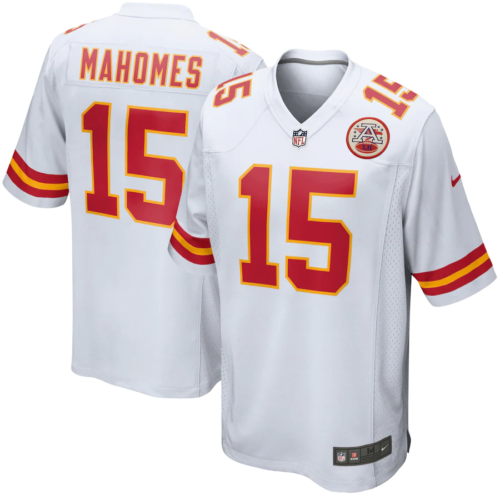 There are so many guys that would love to wear their favorite sports team jersey, so you could definitely get one for your boyfriend if he is really into sports!
This Fanatics Patrick Mahomes jersey is perfect for someone who likes the Chiefs.
If the Chiefs aren't his fave, Fanatics offers basically every sports team imaginable, so you will definitely find the perfect jersey for your boyfriend!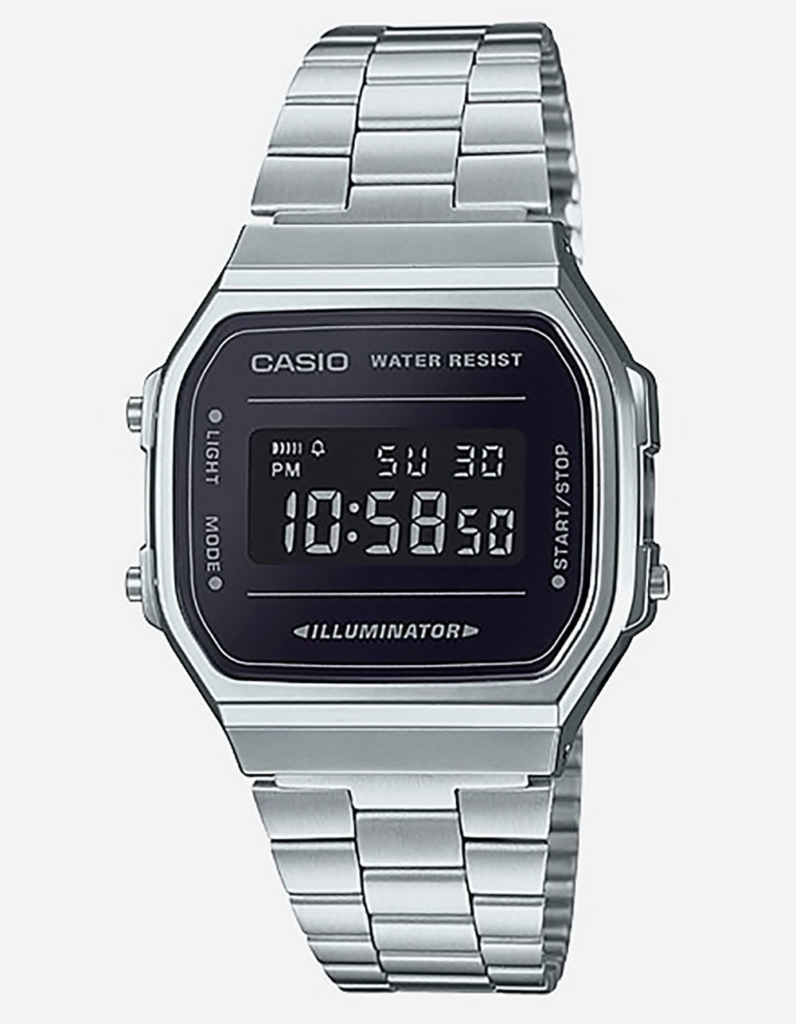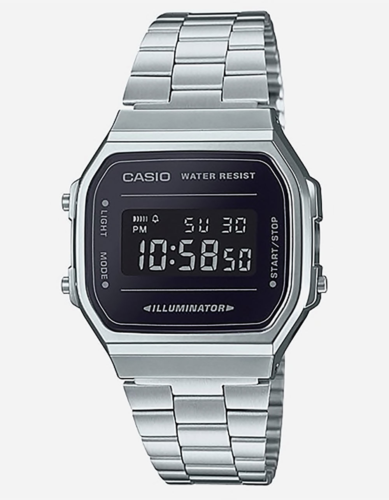 Watches are a great classic accessory for guys, so you can use this as one of your gifts for your boyfriend.
Your boyfriend may already have a watch, but don't worry because he probably doesn't have a vintage watch, which is a popular trend right now.
This Casio vintage collection watch will be the perfect watch to get for your boyfriend, and it will also make sure he is keeping up with all the trends for guys!
9. Mini Pool Table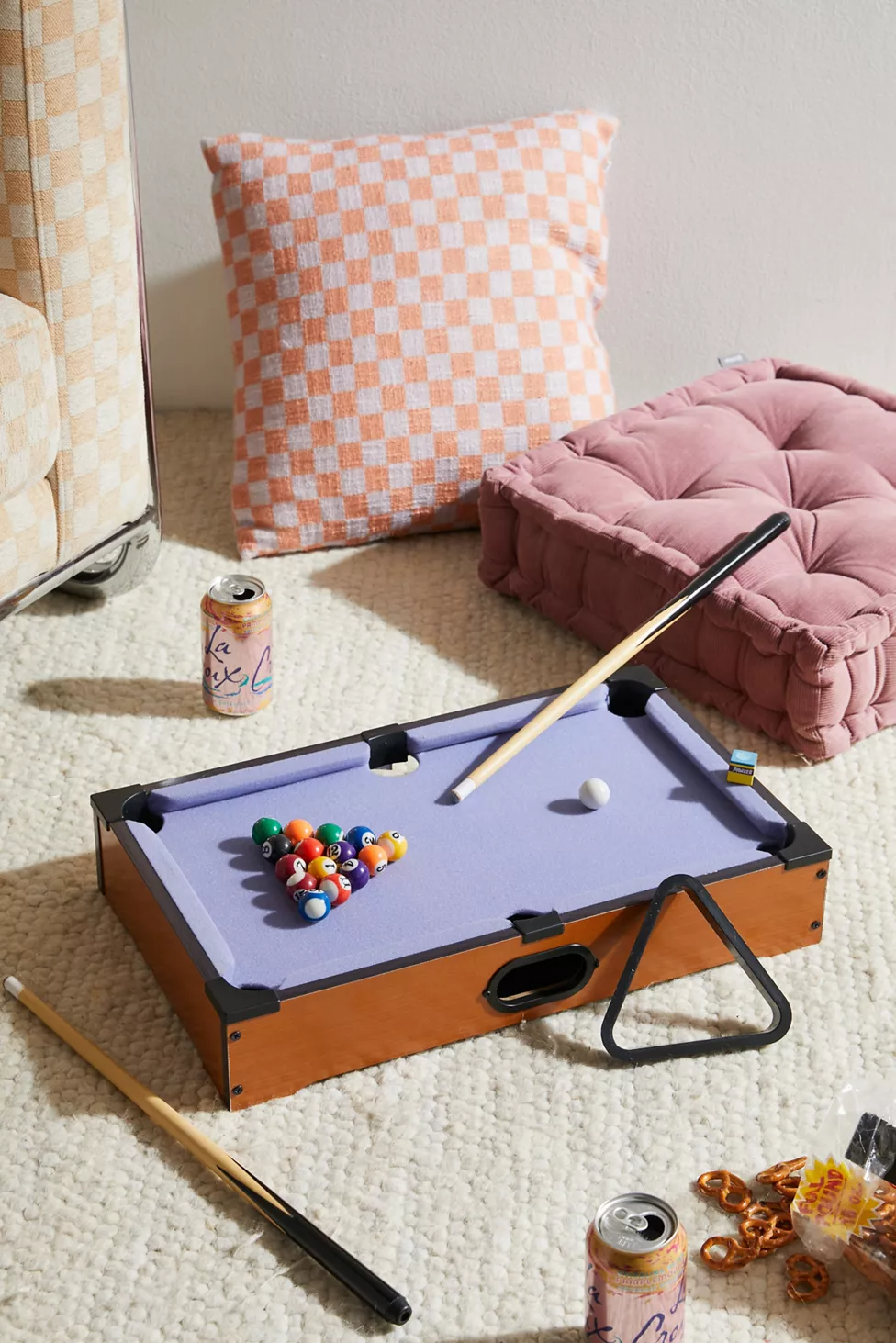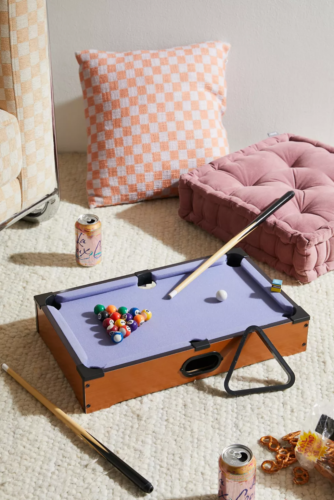 If you are looking for a fun thing to purchase for your boyfriend, you could get him a game like this mini pool table.
Pool is such a popular game but it's not the kind of thing you can really play at home. With this cute little set, though, you can challenge each other to a match whenever. Your boyfriend is guaranteed to love this.
10. Shave Set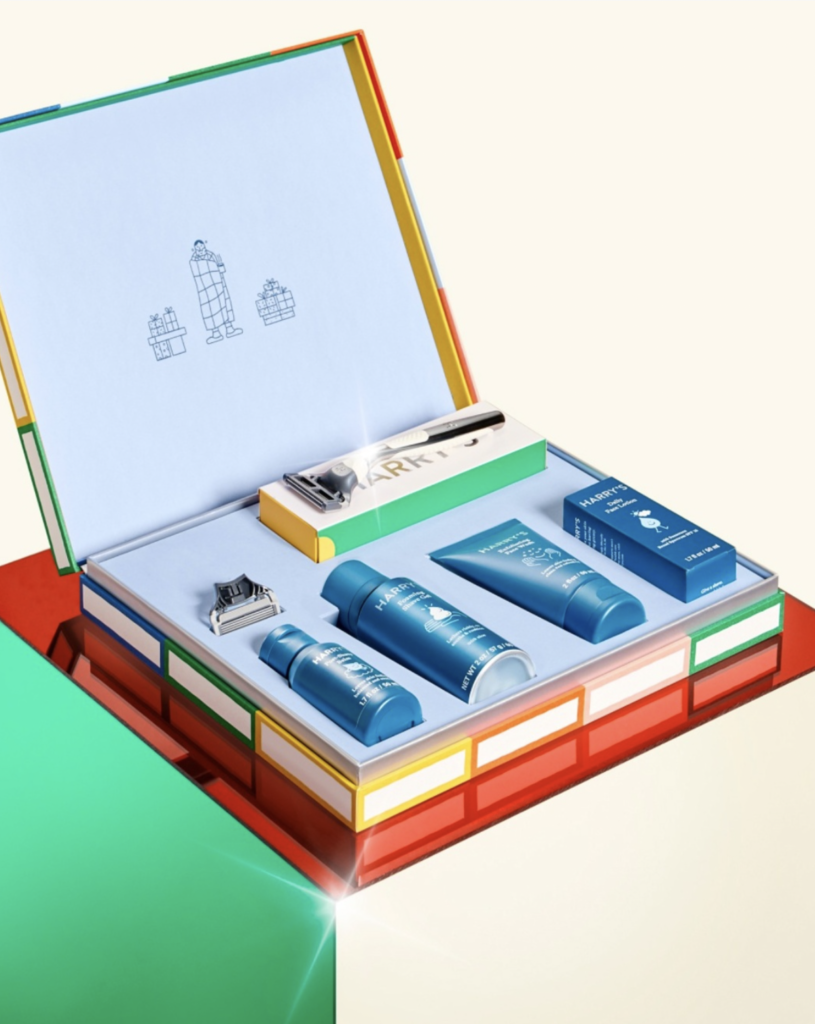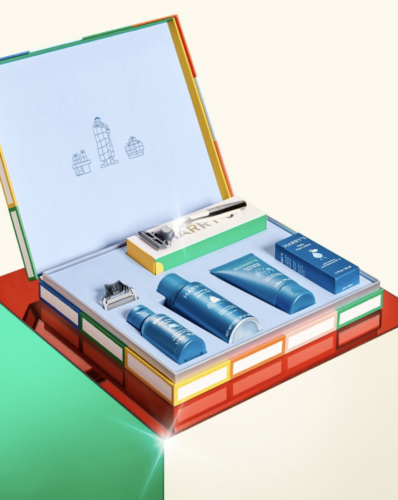 A good shave set is a must-have for guys, so it's always a safe bet to purchase a quality shave set for your boyfriend at Christmas.
This Harry's shave set is a great choice because it is something your boyfriend will definitely need to use, and it comes with all the quality products he will need to get the perfect shave! Plus, it's super affordable at just $25 for the whole kit.
If your man is really into music, consider getting him an old-school record player.
Record players were popular years ago, but they are now becoming popular as a fun decor item as well as for music. (Vinyls are fun collectibles, too!)
Don't worry because even if your boyfriend doesn't own any records, he can still listen to music with this Bluetooth record player — and you can always include a few of his favorite songs on vinyl to complete the gift.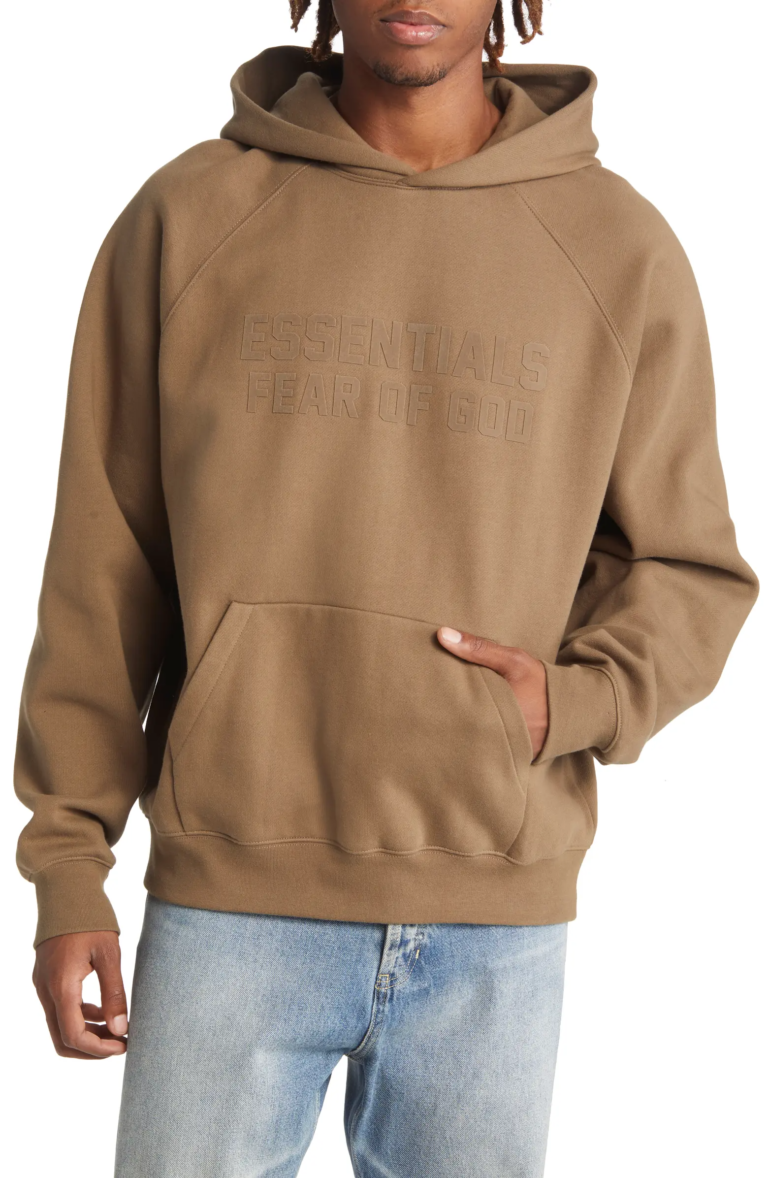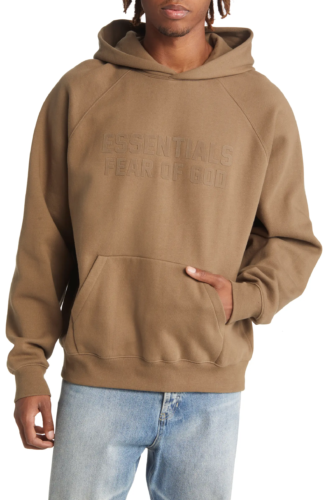 Almost every boy loves wearing hoodies and they are an insanely trendy fashion item for guys right now. It's a no-brainer to get your boyfriend one of these for Christmas.
This Essentials logo hoodie will keep your boyfriend warm and comfortable during the winter. Plus, Fear of God Essentials is THE must-have hoodie brand right now, so your boyfriend will adore this one! (And he might even let you borrow it.)
Boyfriends that love music or podcasts will also really enjoy getting wireless headphones as a Christmas gift. In particular, Airpods are the most popular wireless headphones on the market.
The new Airpods Pro will make his life so much easier because he will be able to listen to music without having to worry about tangling his headphone wires or having to worry about them when he is doing everyday activities.
Plus, the noise cancellation on these is excellent — perfect for focusing around loud roommates, gym-goers, or coworkers.
Lots of guys enjoy doing activities outside, such as skateboarding. If your boyfriend doesn't own a skateboard – or even if he does – you should get him this Penny board.
Penny boards are a popular type of skateboard that guys have been loving lately — they're made of plastic and can fit in a backpack. So, even if your boyfriend already has another skateboard, don't worry because he will absolutely love getting a Penny board like this one for Christmas!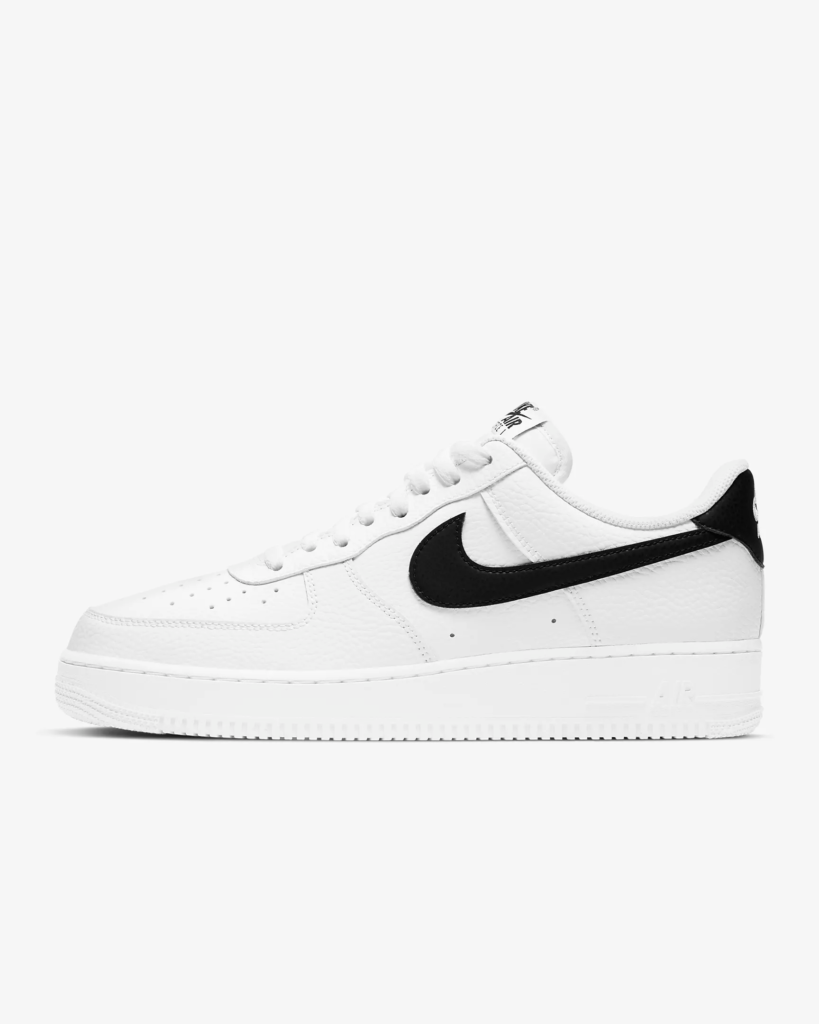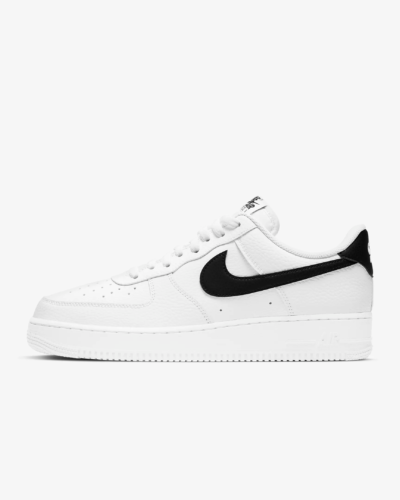 Most boys wear sneakers all the time, so you could use this as one of your gifts for your boyfriend this year.
These Nike Air Force 1 shoes will be perfect because your boyfriend can wear them with anything, and they are very trendy in fashion right now!
What gifts are you going to get for your boyfriend this Christmas?
What Christmas gifts for your boyfriend are you going to purchase? Which gifts do you think he will love?