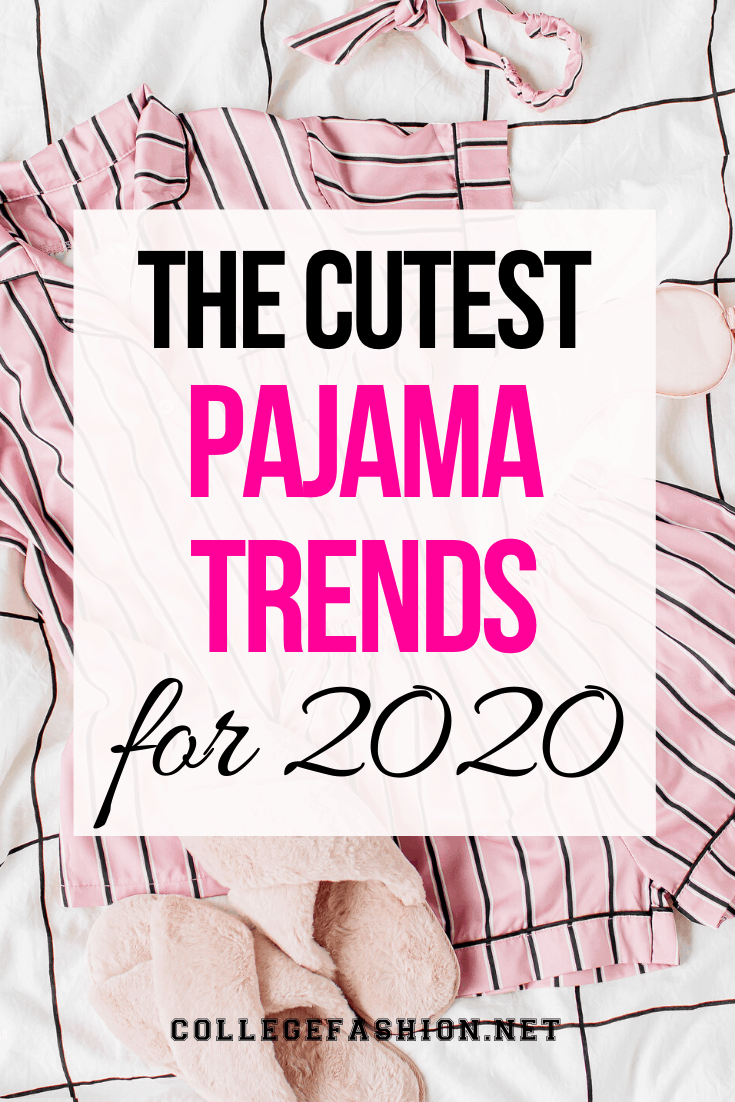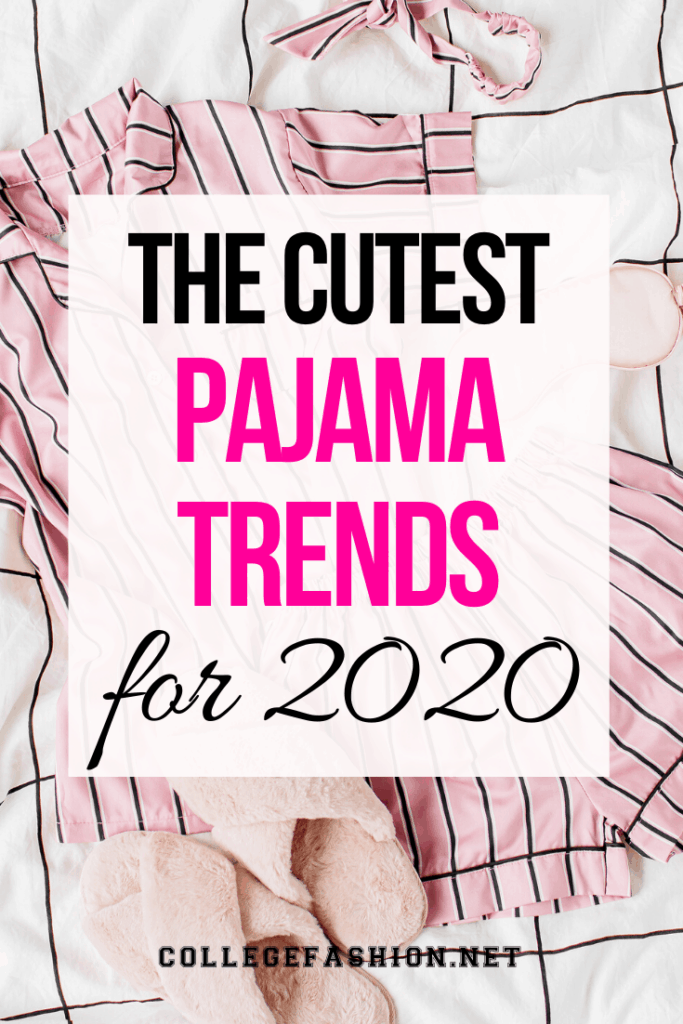 When you don't have to get out of bed to go to class, it's really easy to stay in bed all day. While I know there are numerous articles to help you have a productive day at home, I'm here for those of us who love our bed.
More often than not, when it comes to pjs, I resort to old high school shirts and random sweatpants. But now that my OOTD's are all pajamas, I realized I needed to up my game.
The most important thing with pajamas that you will to be wearing 24/7 is that they have to be extremely comfortable. Here are a few different stay at home pajama trends for you to lounge around your house in.
Satin Pajama Sets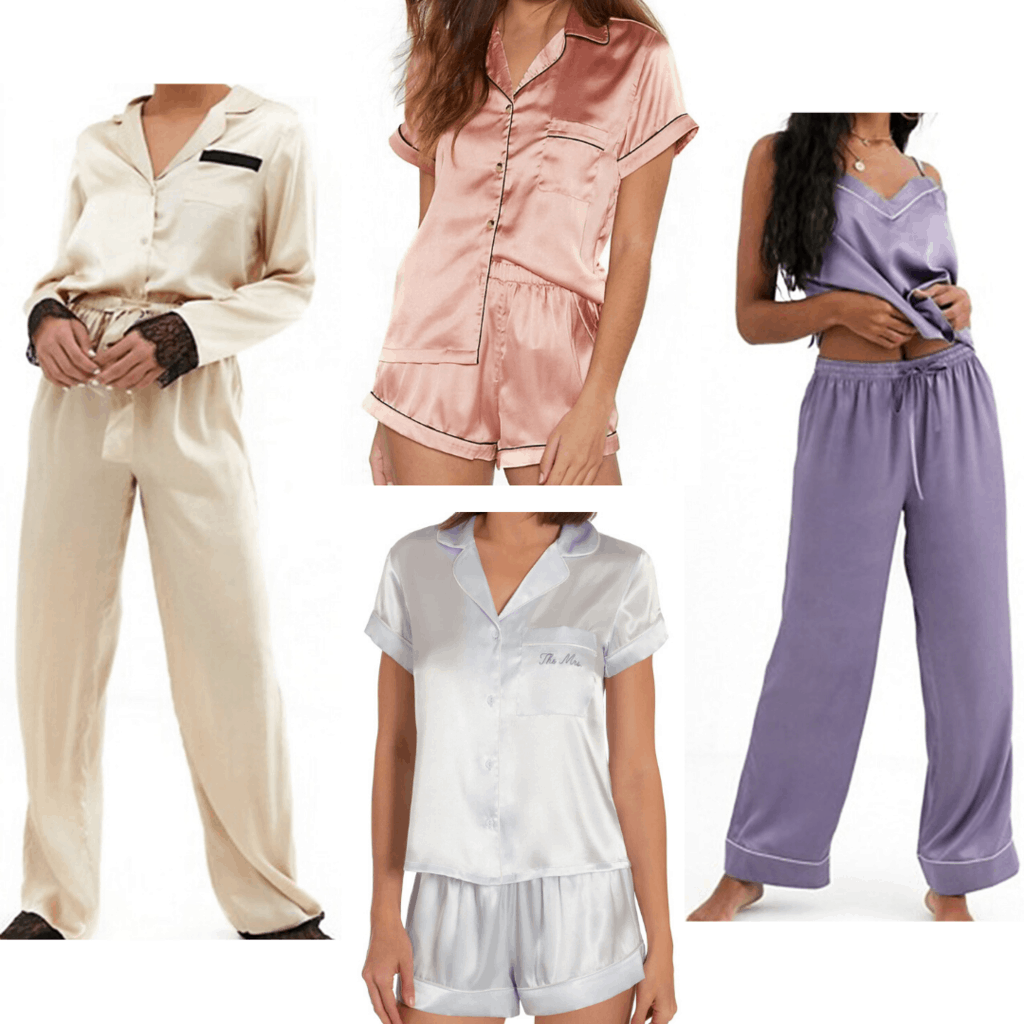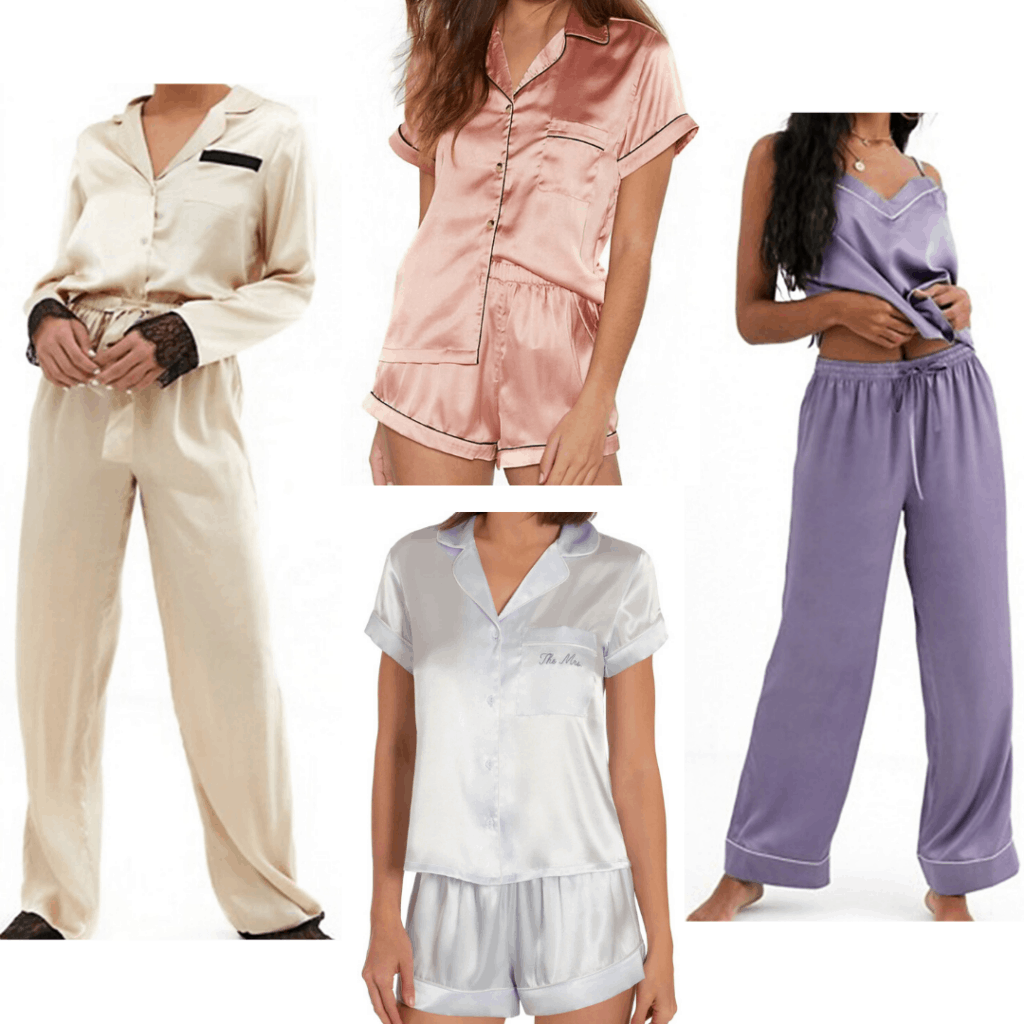 Products: Gold set – Asos, Light pink set – Nasty Gal, Lilac set – Asos, Light blue set – Nordstrom
Satin is by far one of the best materials to sleep in. As a matter of fact, satin sheets and eye masks will not only give you the best night's sleep but some even say it's a beauty secret. Either way, satin is so luxuriously comfortable; once you get satin PJs, you won't go back!
Satin pjs are one of the hottest pajama trends right now. Go bold with a lilac color, or elegant in shimmering gold — there are endless styles for every taste.
Loungewear Sets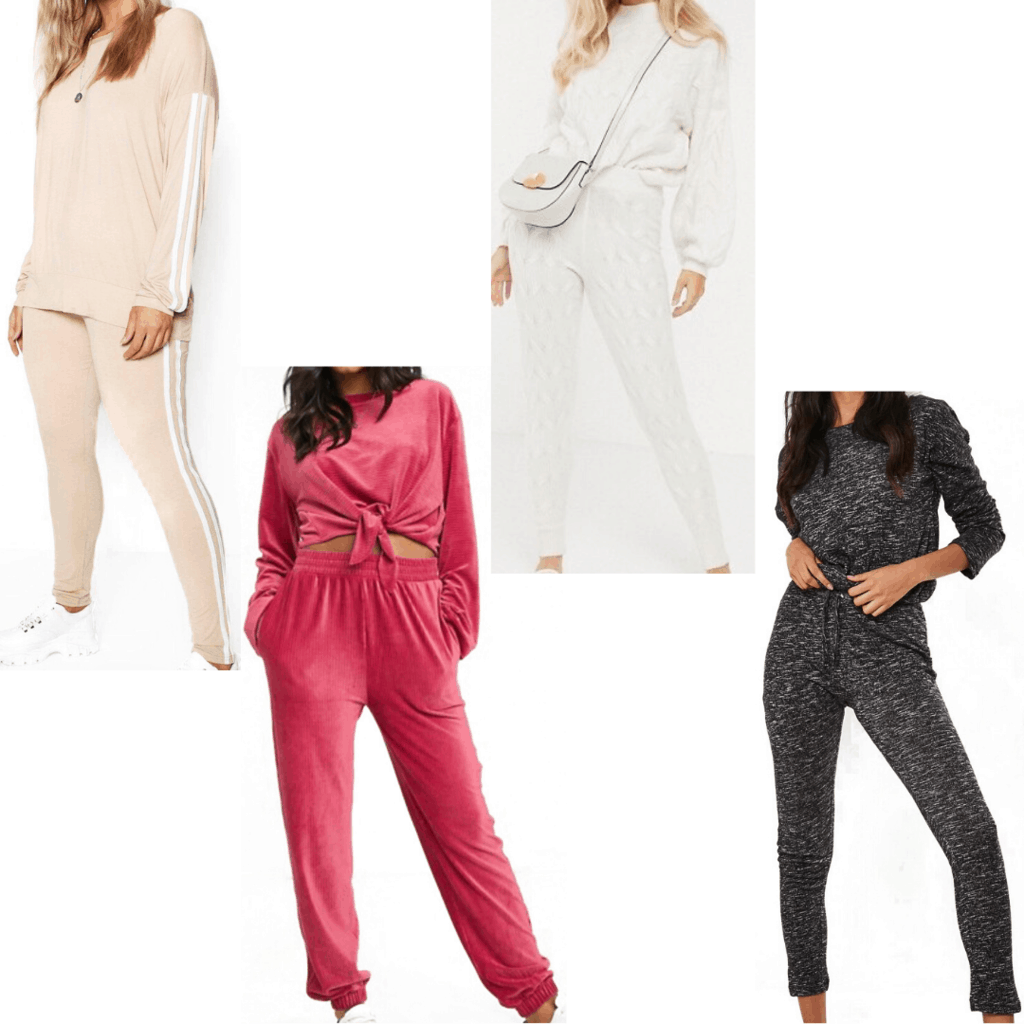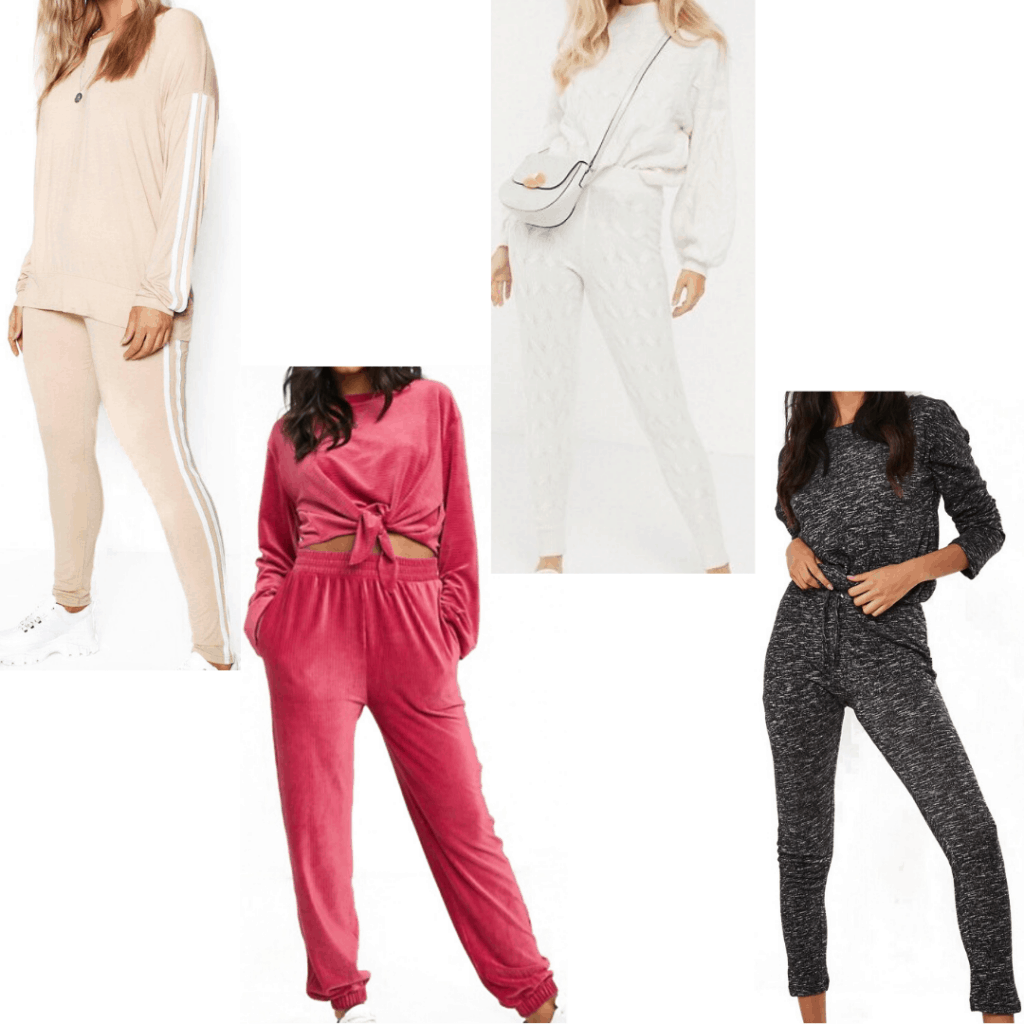 Products: Plus size stone loungewear set – Boohoo, White jogger set – Asos, Pink jogger coord – Asos, Grey Loungewear set – Missguided
Yes, loungewear sets are pretty much our everyday look right now, but they totally count as a pajama trend too because — let's face it — we've all worn our sweats to bed!
Wearing sweatpants is one thing but wearing a matching set instantly makes it fashion — even Instagram-worthy! Bonus points: these sets are perfect to move in, so why not learn a new TikTok dance with an outfit that is set to make you go viral.
Camisole Pajama Sets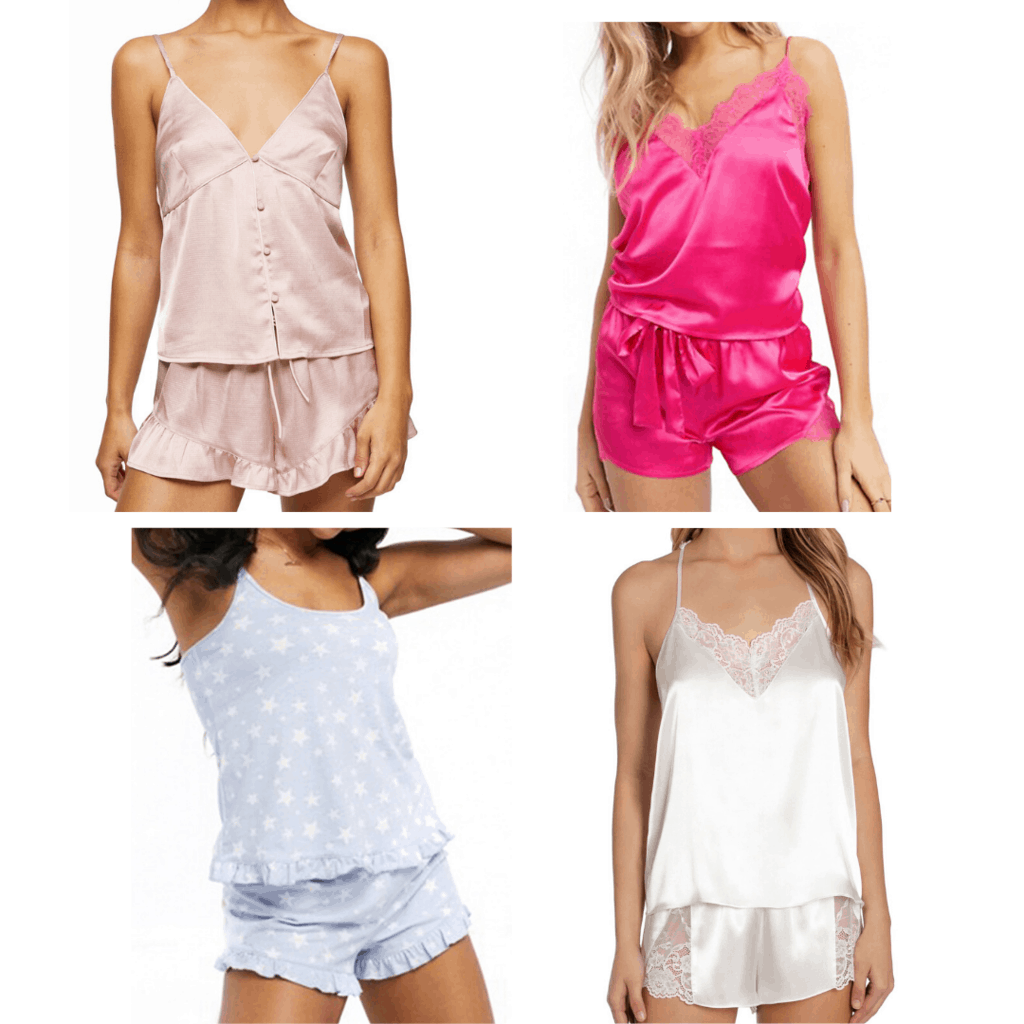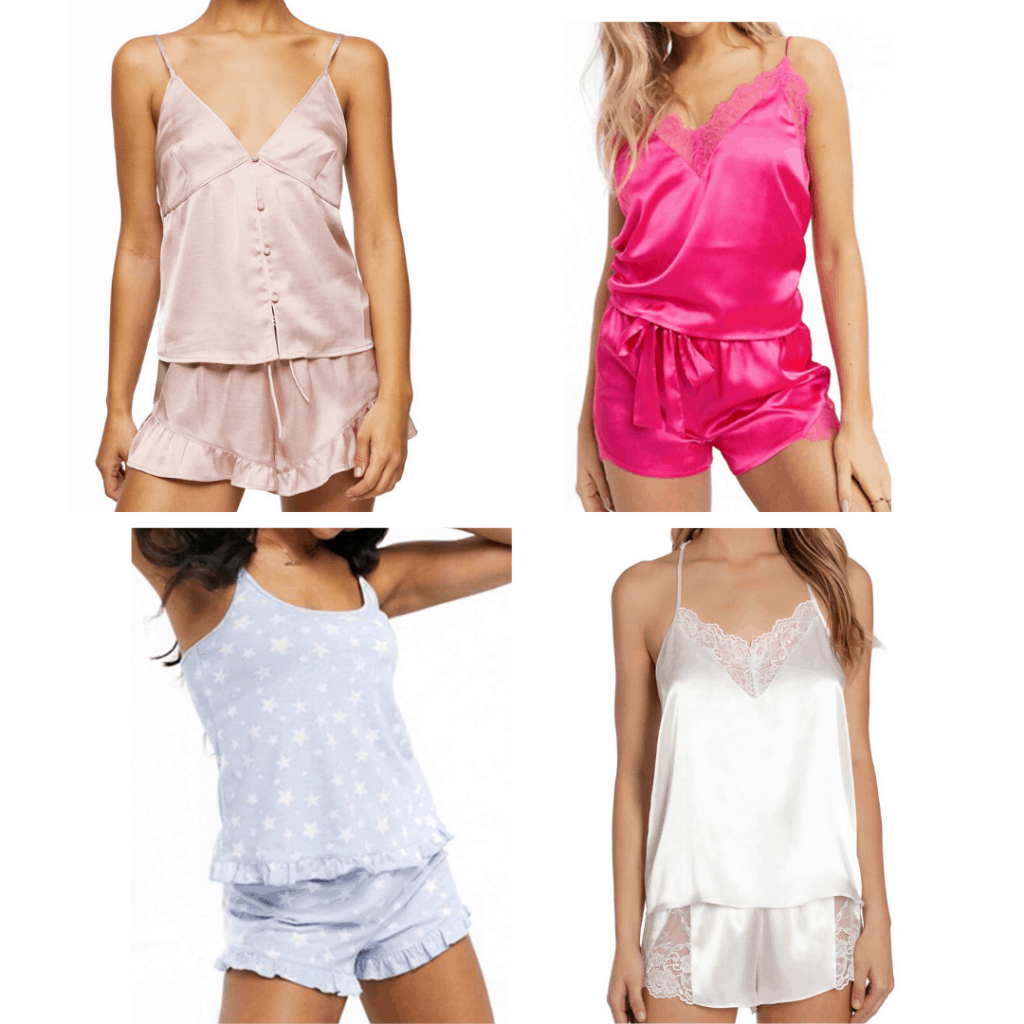 Products: Rose pink set – Topshop, Hot pink set – Asos, Blue stars set – Asos, White set – Nordstrom
Camisole sets may not be ideal for leaving the house, but the whole point of what we're doing right now is to avoid leaving the house. So this pajama trend is a comfy, glam winner.
Not only do cami sets come in extremely comfortable materials but they are absolutely adorable. Their loose fit makes them perfect to fall asleep in. While many of them have lace details for a flirtier style, polka dots and ruffles make for a very cute look.
Robes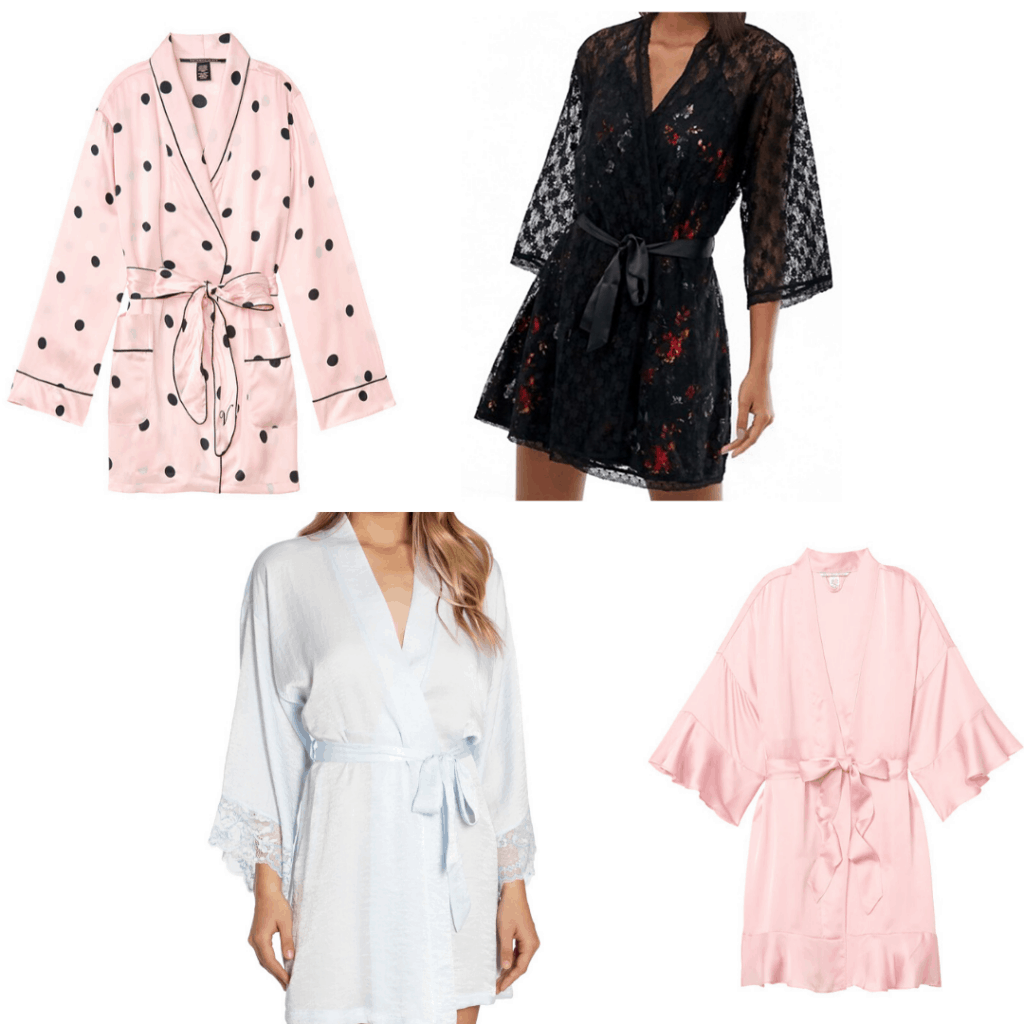 Products: Polka dot robe – Victoria's Secret, Lace black robe – Asos, Light blue robe – Nordstrom, Light pink robe – Victoria's Secret
Chrissy Teigen is the pioneer of this pajama trend. Granted, a robe is not a full outfit but with all this free time, why not just rock one and make your room into a spa?
Get some self care essentials: masks, nail polish, body scrubs. Light up a few candles, get your favorite tv show going and toss on your favorite robe for a day to get in touch with yourself. After you're done, take advantage of your self care day to take a few pictures to embrace the self love.
What is your favorite pajama trend?
Living in isolation can be hard and sometimes it can feel especially hard when everyone seems to tell you to be productive. It's okay not to be, it's okay to enjoy the downtime and spend time with yourself. I hope you enjoyed these outfits that you can wear while enjoying your own company.
Did we miss any pajama trends? What did you think of our ideas? Let us know!