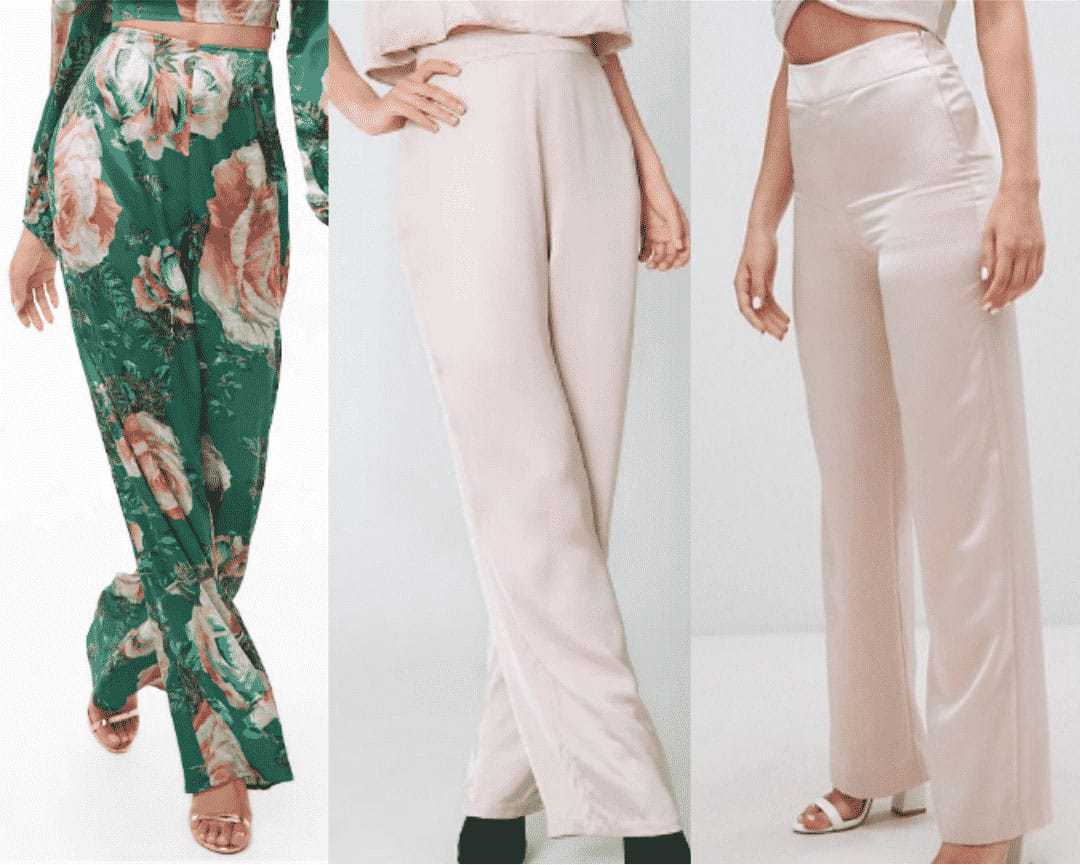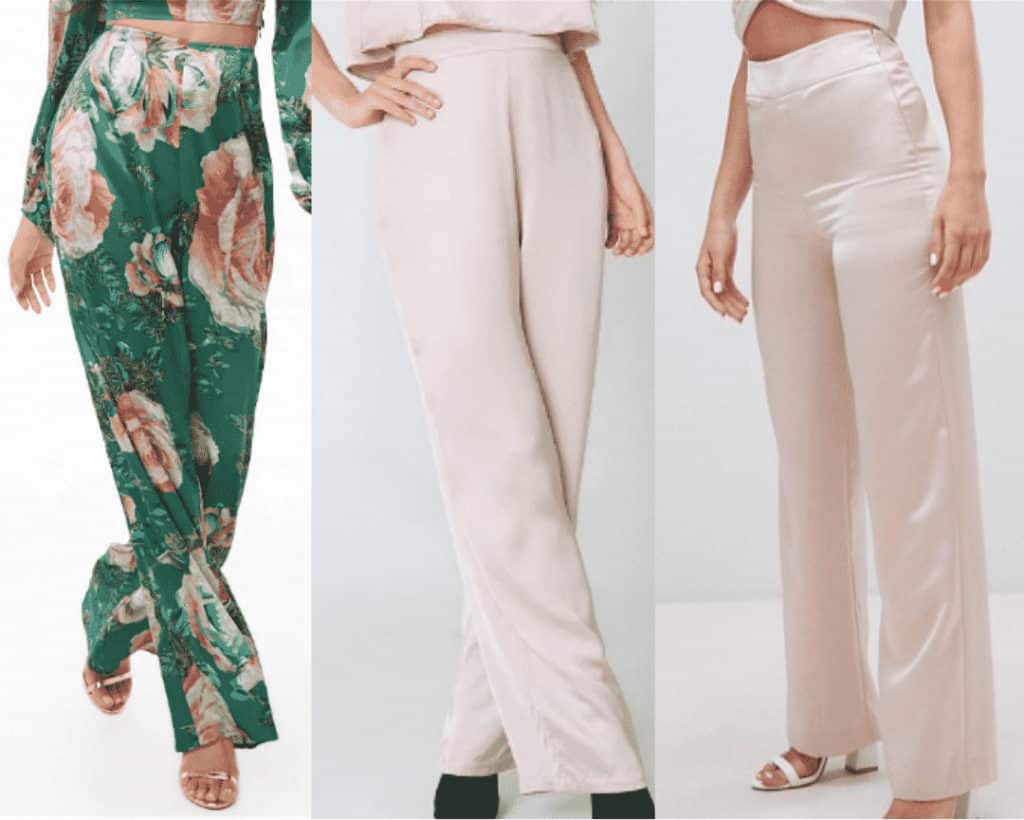 Products L-R: Forever 21, NA-KD, ASOS.

Scrolling through Instagram, I keep seeing posts with satin clothes, and most specifically satin pants. I love this trend!

Aside from their current trendy status, satin pants are such a statement piece! Celebrities have been wearing satin pants for a while now. (I especially love Jhene Aiko's satin outfits.) You can wear them to class or wear them to a night out. You can't go wrong with having a pair in your closet!

Satin Pants Outfit for Class: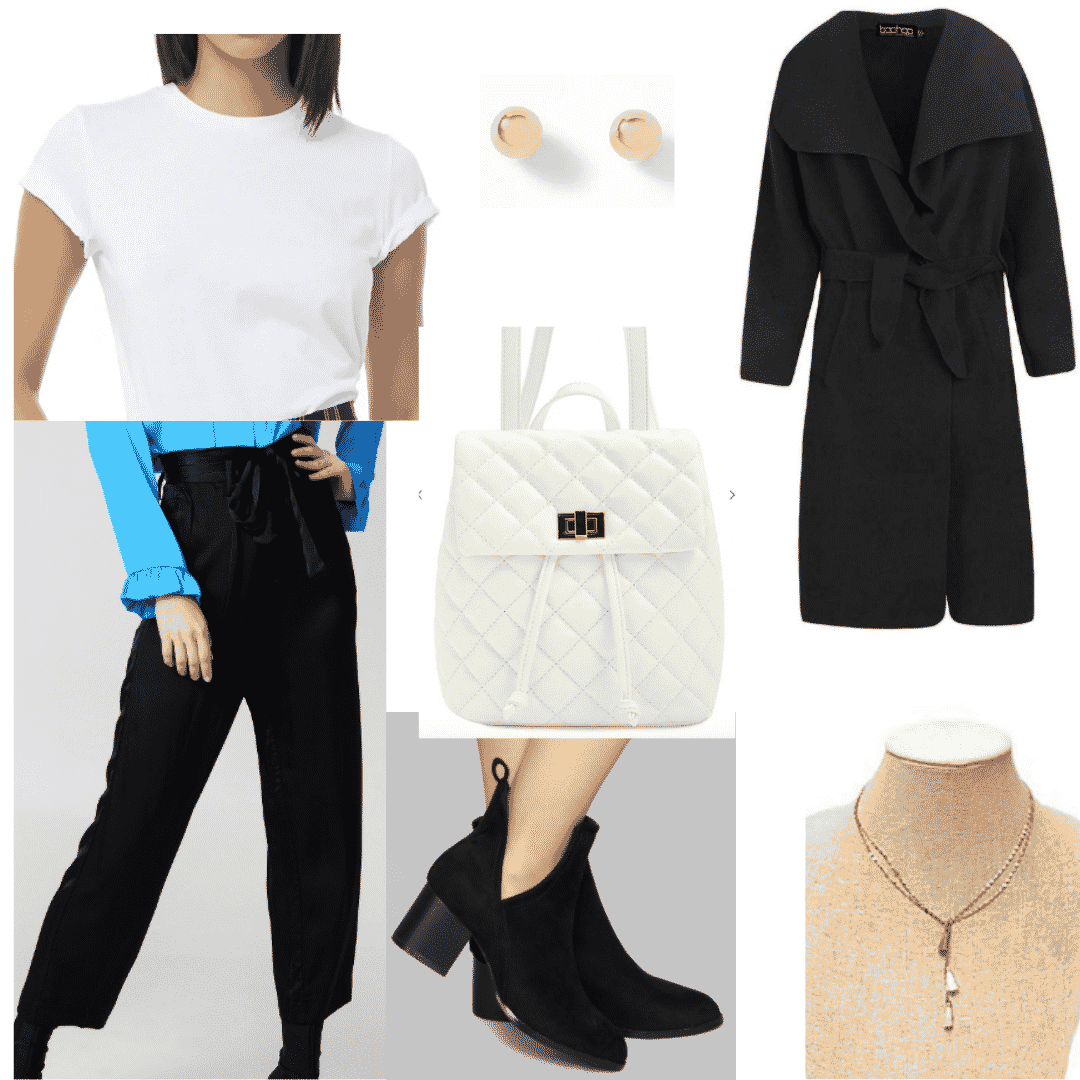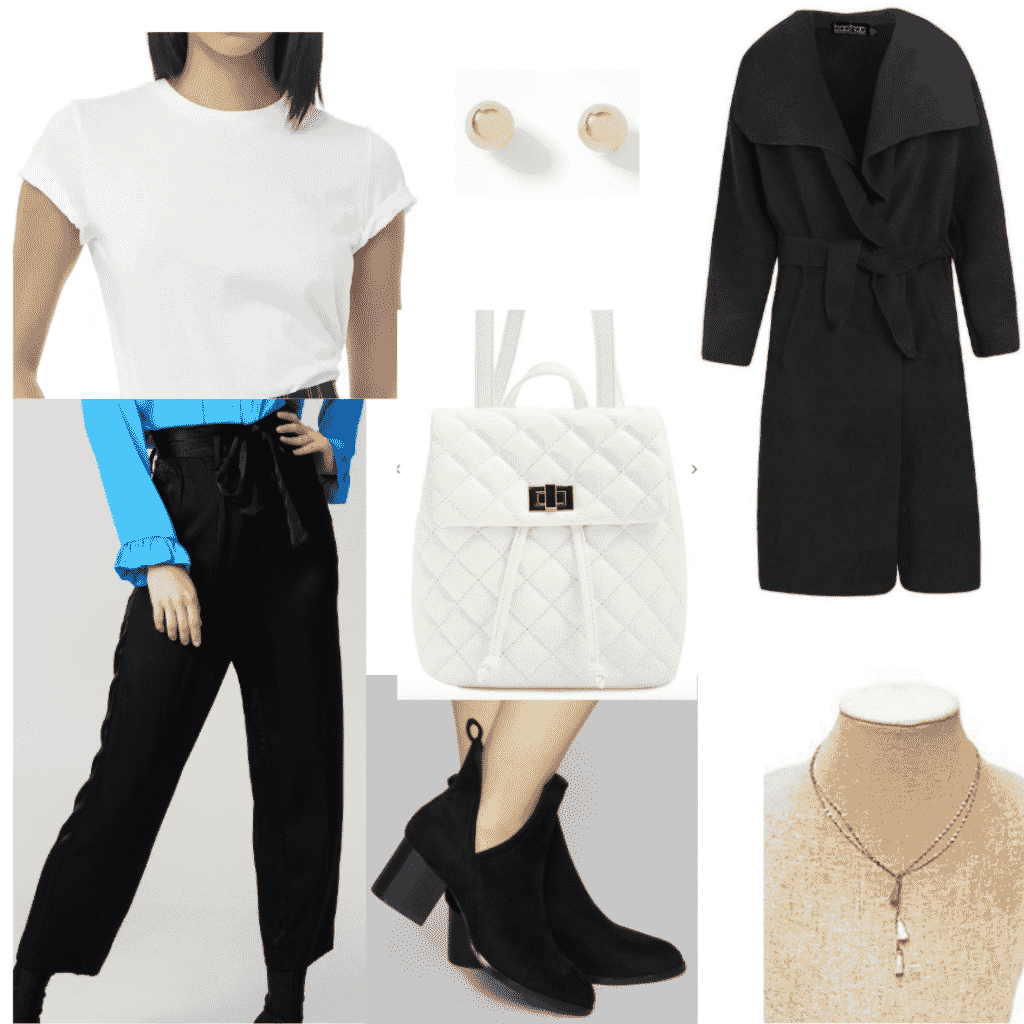 Products: Satin Pants – NA-KD, White Tee – Forever 21, Ankle Boots – Fashion Nova, Necklace – JC Penney, Studded Earrings – Old Navy, Coat – Boohoo, Backpack – Forever 21.

Satin pants are some of the comfiest pants you can possibly wear. They feel great on your skin and the material is soft. Wearing satin pants to class will help you stay warm, relaxed, and even stylish.

If this is your first time wearing satin pants, it's best to start with a nice neutral-colored pair rather than something bold or patterned. These ones specifically are easy to style as this color can be matched with anything and everything.

For a perfect class look, pair these pants with a casual white tee. You're not too dressed up but you also don't look like you just woke up either!

As for your shoes, go for thick heeled ankle boots — these ones are comfortable and perfect for the winter to spring transition.

Finally, wrap up in a cozy coat and add extras like gold earrings, a layered necklace, and a cool backpack.
Satin Pants Outfit for Night Out: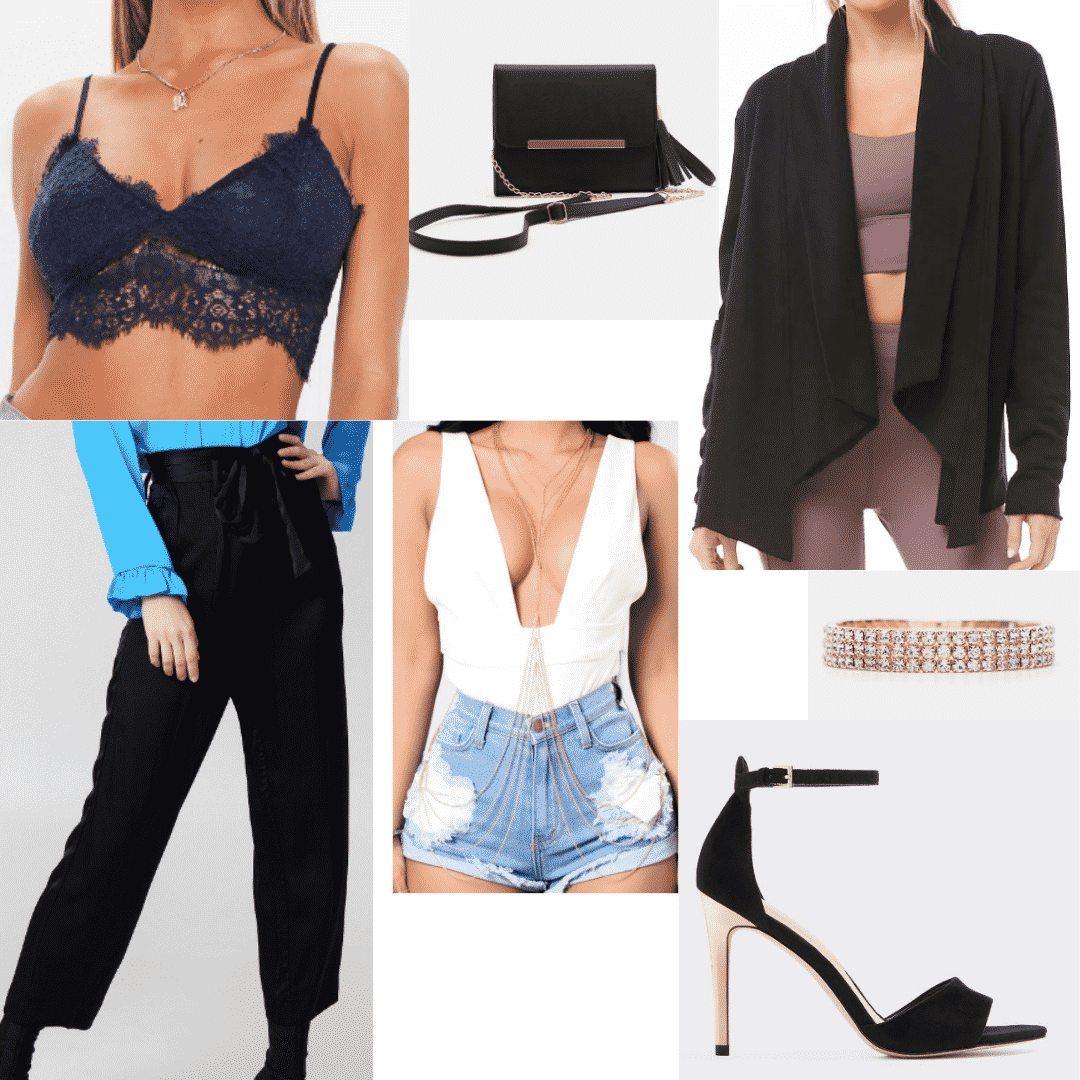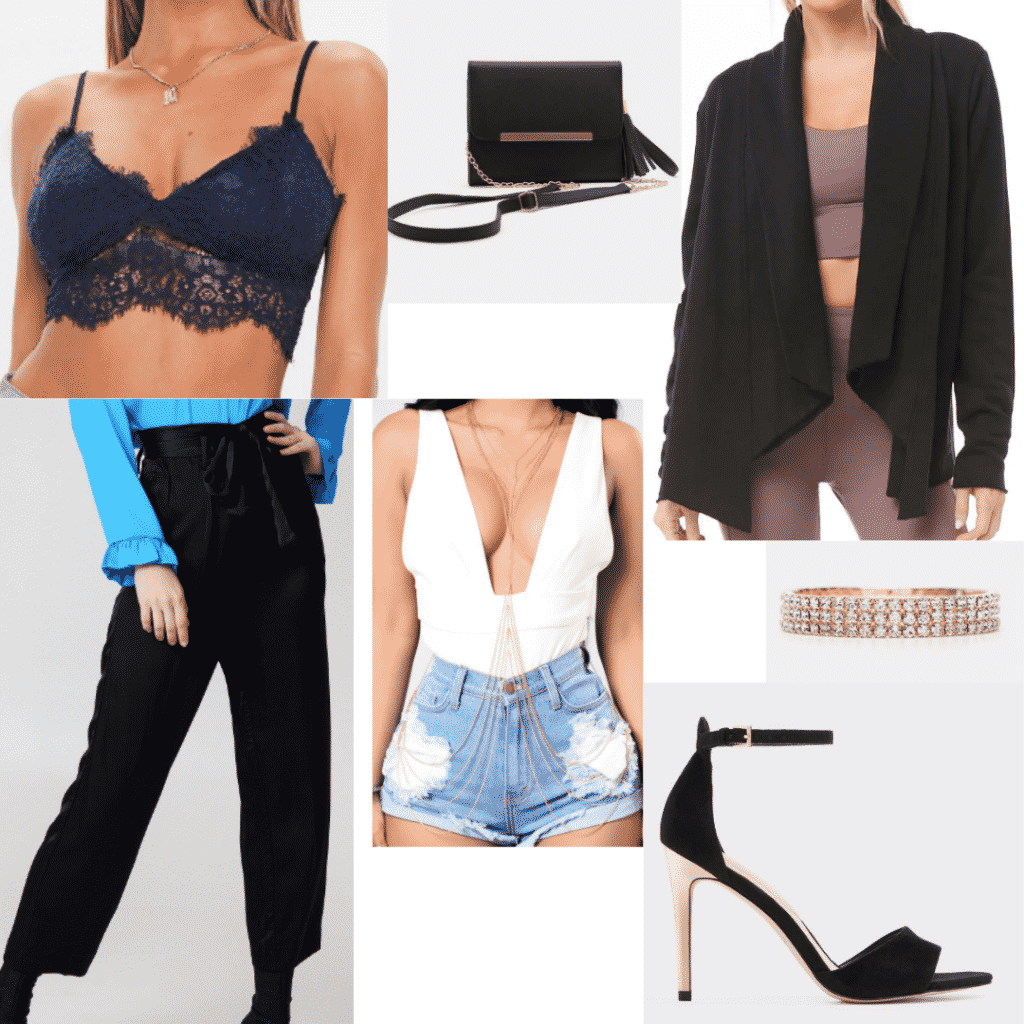 Products: Satin Pants – NA-KD, Heels – Aldo Shoes, Bralette – Missguided, Bodychain – Fashion Nova, Bracelet – Ardene, Cardigan – Forever 21, Purse – Ardene.

Satin pants catch the light beautifully, so they're perfect for a fun night out to a bar or party where you'll be snapping pics.

This outfit was entirely inspired by Jhene Aiko but the only difference is that it won't be all satin items. To get her look, this cute bralette goes hand-in-hand with these satin pants, while these heels will make your legs look miles long.

To make your outfit stand out even more, a body chain and a bracelet are great statement pieces! Your outfit will look even more accessorized and perfect for the night.

Of course, just in case it is freezing where you are, a nice cardigan is an ideal alternative to a thick coat — just throw it on for your quick walk outside and take it off when you get to your destination.

For any essentials you need to carry, you can put them in this purse and your outfit will look complete.

Yay or Nay?

How do you all feel about satin pants? Do you see yourself wearing them? How would you style them? Let us know in the comments below!