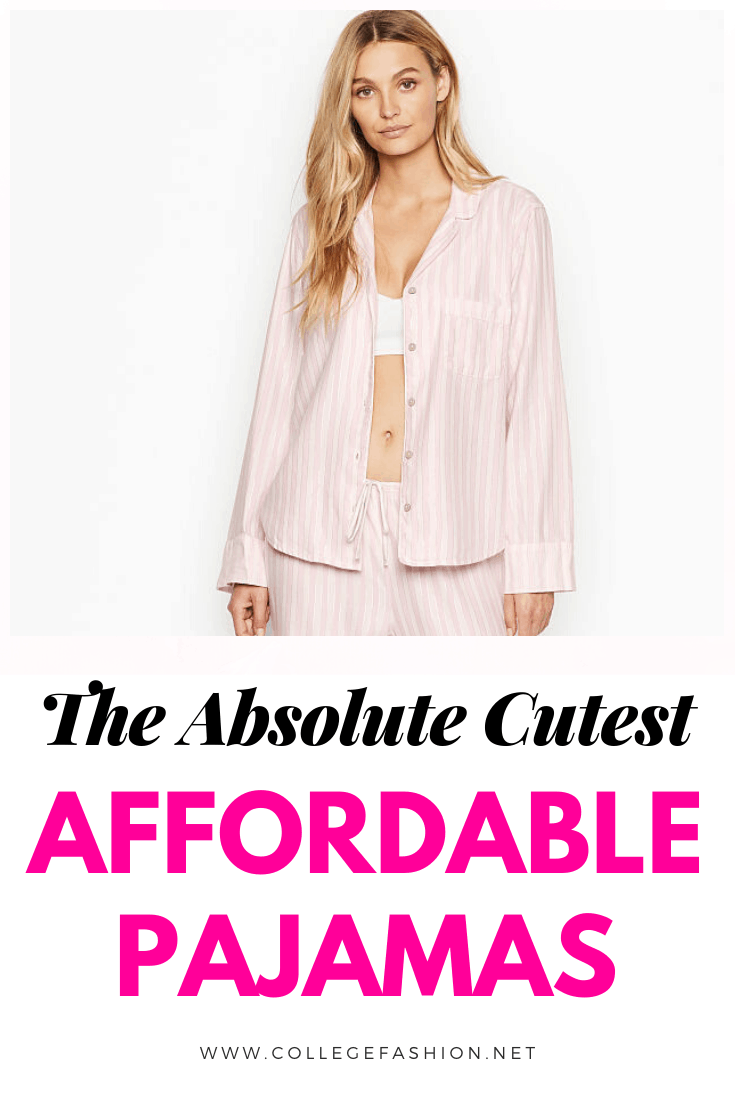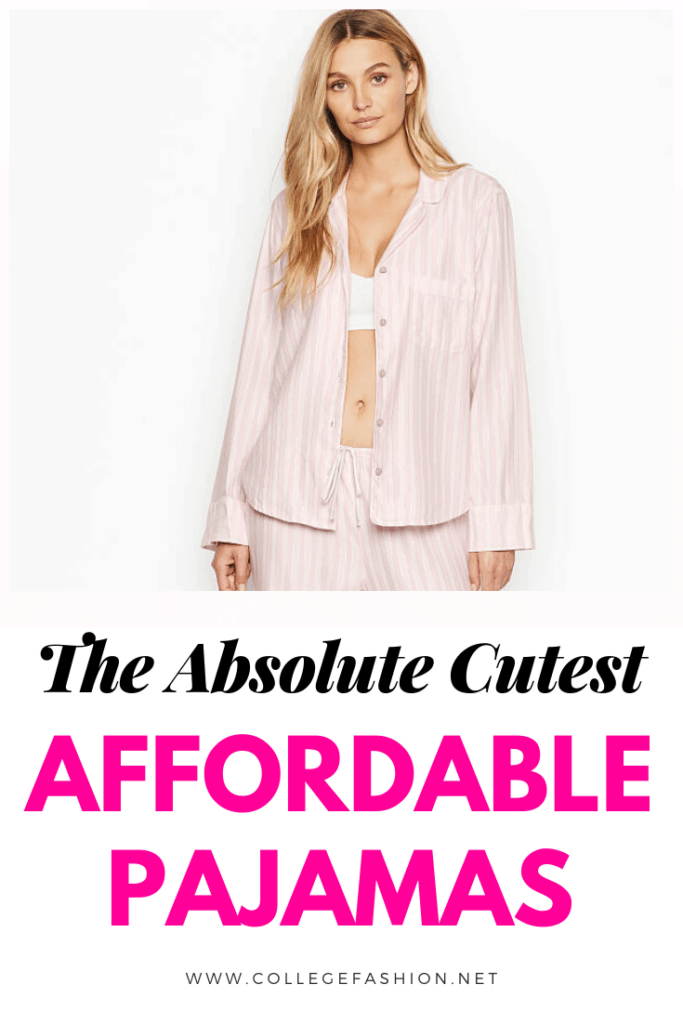 For most of us, sleepwear isn't all that important. But today I'm here to tell you why you should definitely care about what you wear to bed.
I totally understand why most people don't think twice about sleepwear — as a college girl with a packed schedule and a tight budget, having something pretty to sleep in is never going to be top priority.
But. Hear me out.
While I get why you might not care what you wear to bed, today I want to explain the life changing nature of a pair of stylish pajamas. In fact, I am a nice-pajamas convert and I'm never going back.
My interest in sleepwear started soon after I watched New Girl and noticed Jessica Day always wore a cute pajama set at night. She looked so cute and put-together! I love to take fashion inspo from my favorite T.V. show characters, so I decided to get myself a pair for fun.
Immediately, I felt the comfort and beauty of owning a pair of pretty pjs. Now I have the ease of knowing that at the end of each day, I can put on something that makes me feel completely cute, comfy, and relaxed.
Cute Pajamas Are an Everyday Luxury
Pretty sleepwear is an everyday luxury and a form of self care. Coming home after a long day and slipping into something that is as comfortable as it is beautiful is amazing.
Even though you only wear them in the privacy of your home, pretty pajamas make you feel good and instantly relax you. Moreso than that old t-shirt from high school with the holes in the armpits (yes, everyone has one).
Also, while you might think that pretty nightwear needs to border the line of sexy, it doesn't. Similar to regular clothes, you should be looking for something that you like and feel good in.
So your pretty pajamas can be anything from lace trimmed camis to striped long sleeve sets (my favorite!). Make it personal, find what feels good, and have fun creating your pajama wardrobe.
Below I am sharing a few extra cute sleepwear sets to help you get started.
Our Favorite Affordable & Cute Pajamas & Sleepwear
H&M Satin Cami & Shorts Set – $24.99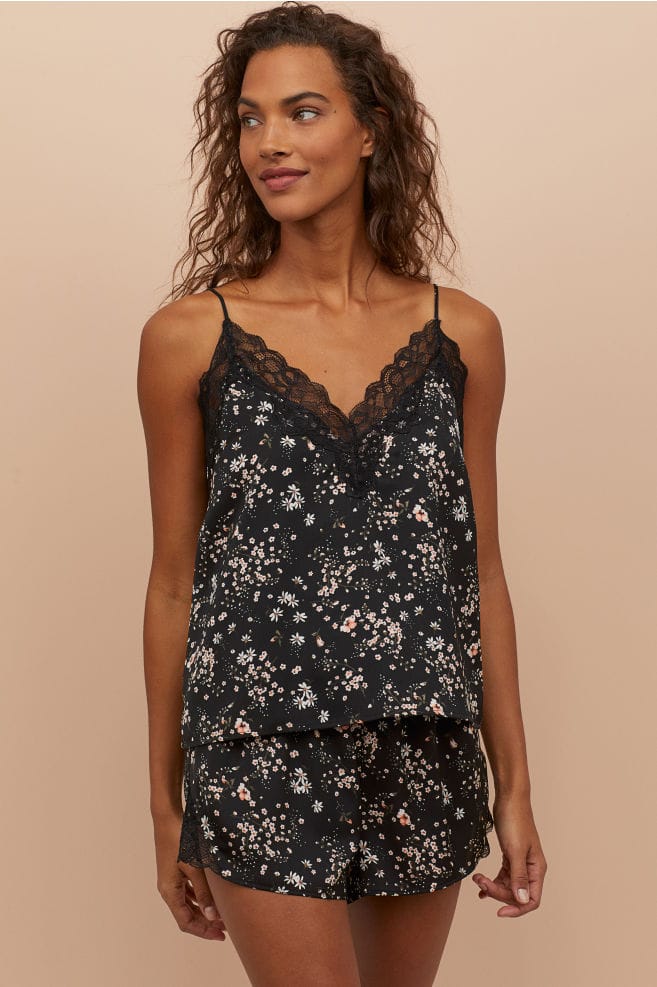 Easy, comfy, and romantic, this little set is everything you could want for pretty sleepwear.
After a long day of classes, just light a few candles, make a warm cup of tea, and slip these on. You'll instantly be transported to paradise.
The lace trim is a simple yet delicate detail that makes this set a little fancier. Plus, you can't beat the price — under $25!
The best part is, this set is available in many colors, allowing you to amass an entire collection, should you choose…
Victoria's Secret Winter Flannel Set – $49.50
On cooler nights, flannel is the coziest option. And nobody does cute flannel pajamas like Victoria's Secret. A striped set in this warm fabric is all you'll need to feel snuggly and cozy in no time.
Wrapped up in these with a soft blanket and a book, you'll instantly slip away from reality into relaxation.
H&M Blush Satin Nightgown – $17.99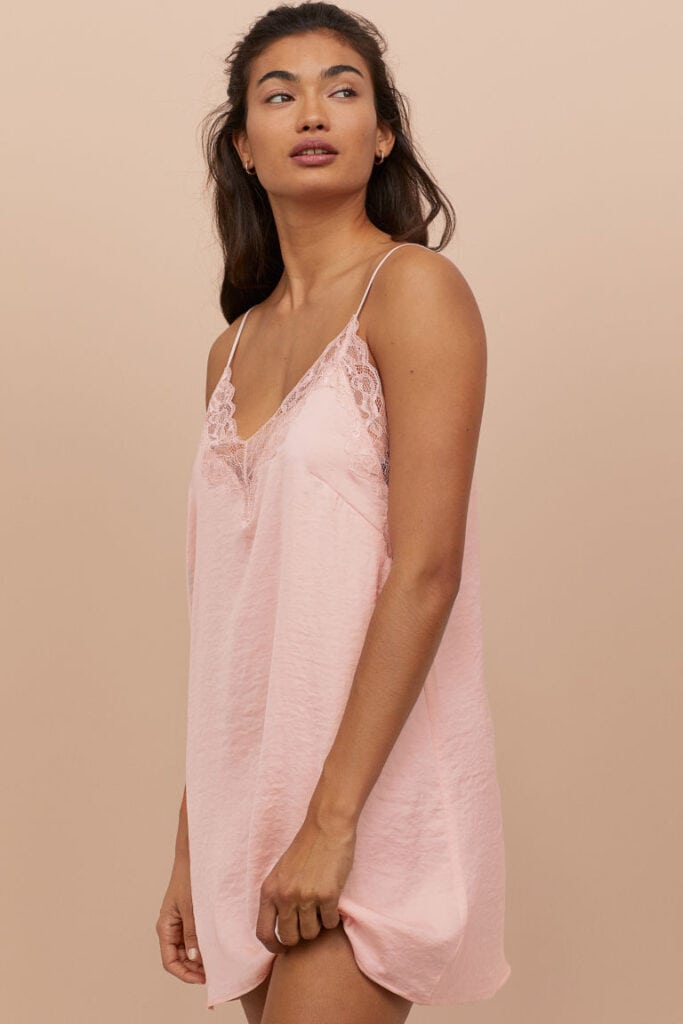 A nightgown is an easy and pretty piece to add to your sleepwear collection. I live in these during warmer months when the night is too warm for much else. Simply slip it on and you're done.
This one from H&M is beautiful, plus it would pair so well with a kimono for extra coverage.
H&M Satin Kimono – $24.99
Self Care Sunday just got a lot more luxurious, thanks to this spa-ready kimono. It can even make a Wednesday night feel like a vacation!
The delicate satin material elevates the look of this little robe. It will definitely become your most loved loungewear piece. Slip it over your nightgown or cami while enjoying your evening.
Victoria's Secret Cozy Robe – $35.00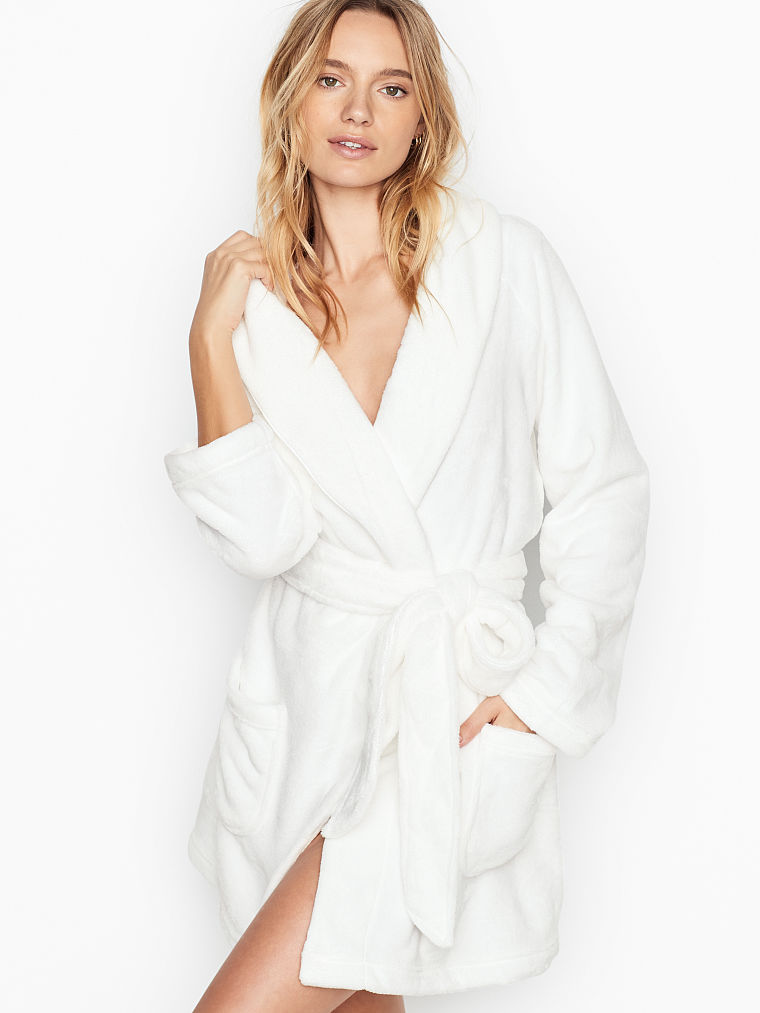 One of my personal favorites for stylish nightwear is a fuzzy robe, and I love this classic one from Victoria's Secret.
Worries, stress, school, deadlines, it all melts away when you put on this cloud like robe. It is basically a cocoon of snuggles, which is the best thing you could ever treat yourself to.
What do you think of these cute pajamas?
Throw away your old, boring, loungewear and invest in some pretty pjs. Your long, stressful day will melt right away when you slip on one of these adorable pieces. Which will you be relaxing in tonight?