This post may contain affiliate links, which means we may receive a commission if you purchase through our links. Please
read our full disclosure here
.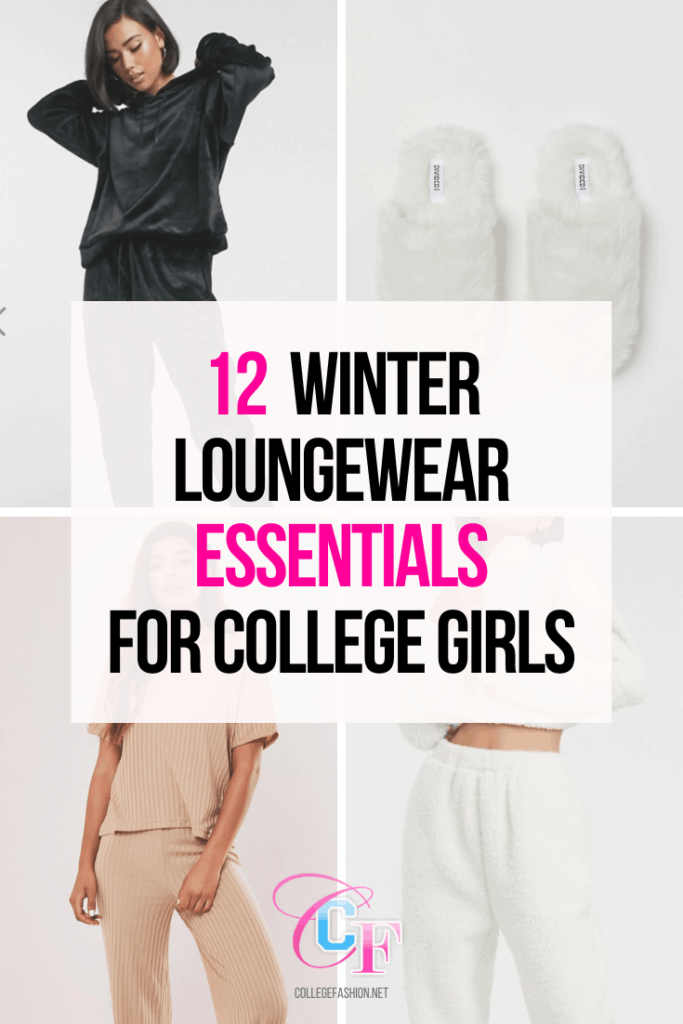 Winter is almost there, and it's the best season to binge-watch Netflix holiday movies, drink hot chocolate, and snuggle under a blanket… while wearing your coziest winter loungewear.
Today, we're showing you some of our favorite winter loungewear picks that will keep you comfy and warm while still looking cute!
Winter Loungewear: Cozy Holiday Pajamas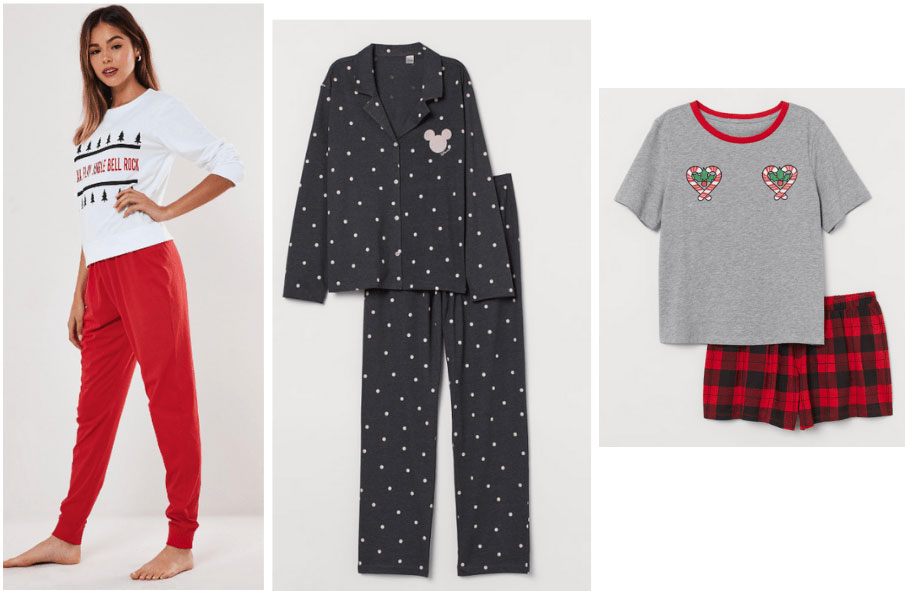 Products: Jingle Bells PJs set – Missguided, Mickey Mouse PJs set – H&M, Candy Cane PJs set – H&M
Nothing says winter break like a cute holiday themed pajama set! So I've chosen three different options to fit your style.
If you want some Christmas PJs that are a little bit less obvious, then this red and white jingle bells set will be perfect.
For Disney lovers, there are cute pajamas out there for you too! I chose this grey and pink polka dotted Minnie Mouse set that will keep you warm and cozy.
Finally, if you live somewhere warmer but you still want to show your appreciation for the Christmas season, never fear! This candy cane and plaid patterned pajama set is for you.
Winter Loungewear Sets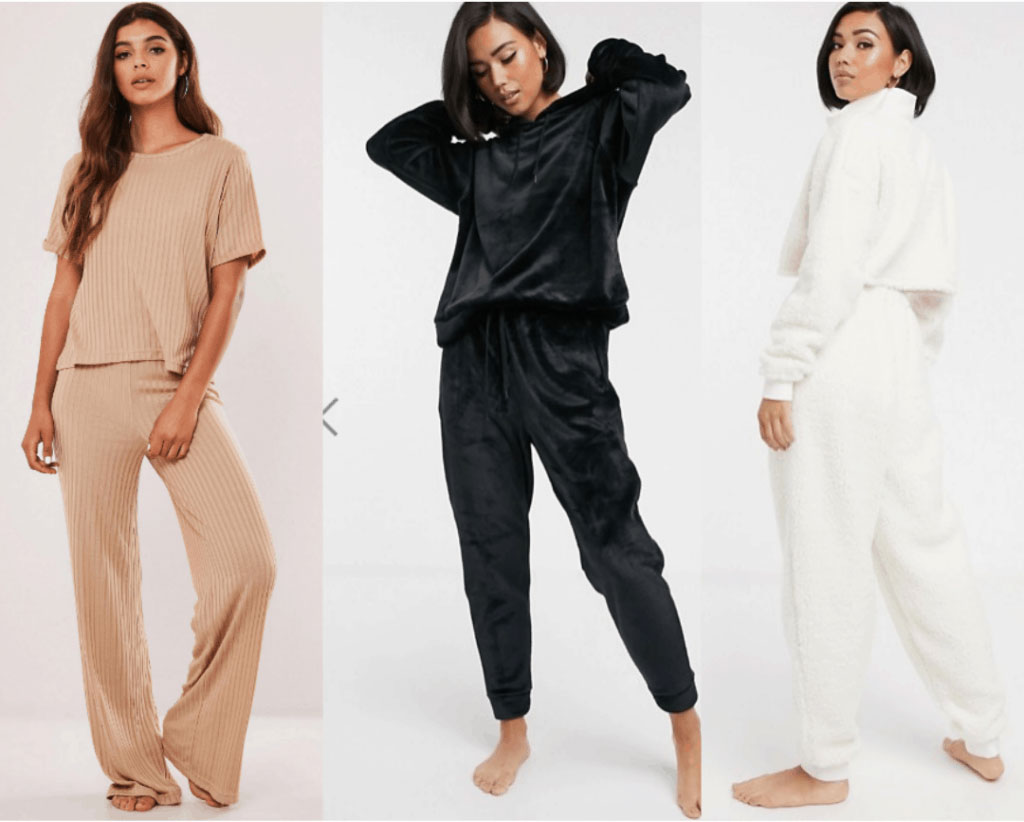 Products: Beige Loungewear Set – Missguided, Black Velvet Loungewear Set – Asos, White Fleece Loungewear Set – Asos
If you don't feel like spending the entire day wearing PJs (even if they're as cute as the ones above), I get you. That's what loungewear sets are for! They're still comfy and cozy, but they're totally acceptable to be worn outside of the house.
The first set is a beige flowy loungewear set that will have you looking like an Instagram fashion girl. It's fairly lightweight so it's great for staying inside or wearing on its own if you're in a warm climate.
If you live somewhere really cold, then I'd recommend the black velvet joggers set, or the white fleece set, both of which will keep you extra warm.
Styling-wise, I like to keep it simple. If you're planning on wearing these as casual day clothes, I recommend pairing them with sneakers and a puffer jacket for an athleisure feel.
Cozy Winter Socks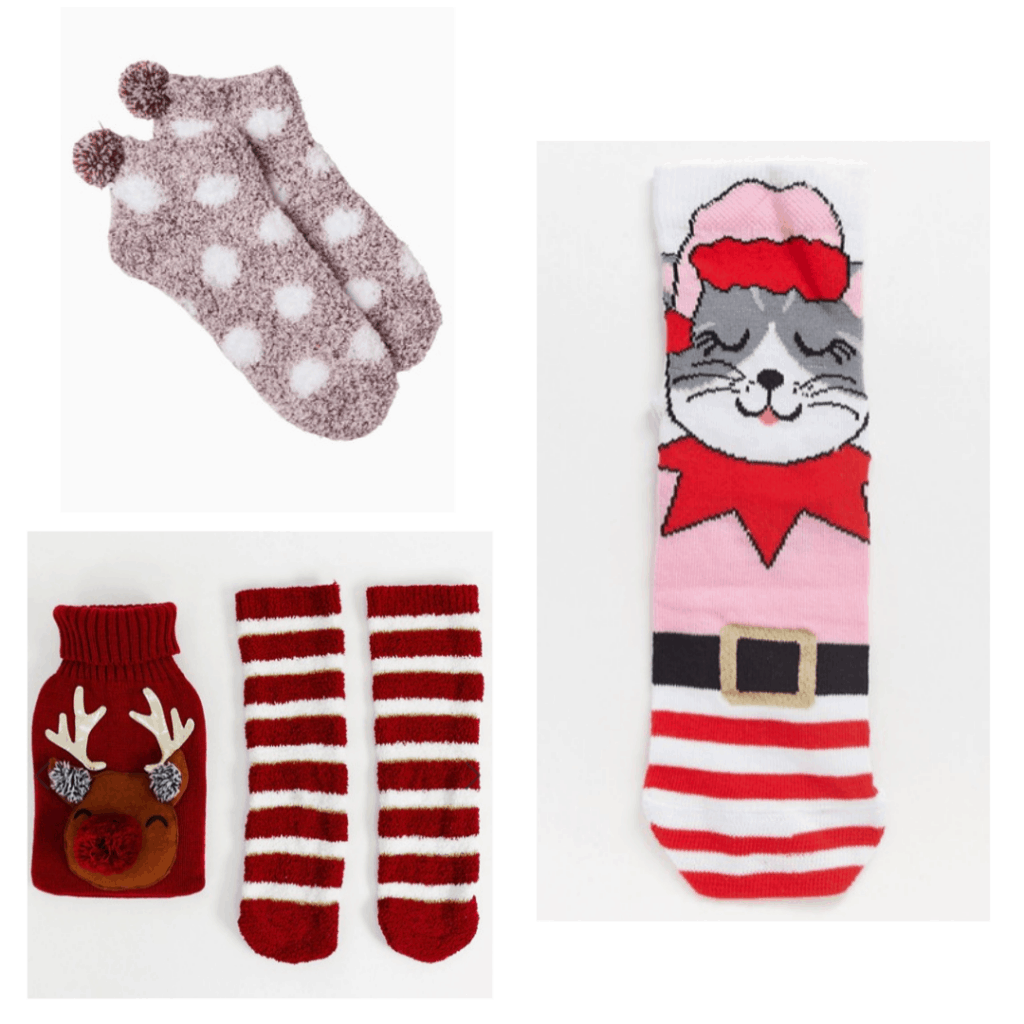 Products: Fluffy socks – Next, Reindeer hot water bottle and socks set – Asos, Christmas Cat socks – Asos
If, like me, you're always cold, you'll absolutely love these cozy socks. They're cute and fun, and most importantly, they will keep your feet warm.
The cat elf socks are perfect for cat lovers. For some extra warmth, the fluffy polka dots socks will become your new bestie! Finally, the last item is a reindeer hot water bottle and fluffy socks combo. It's the perfect gift for anyone who is always cold!
Winter Slippers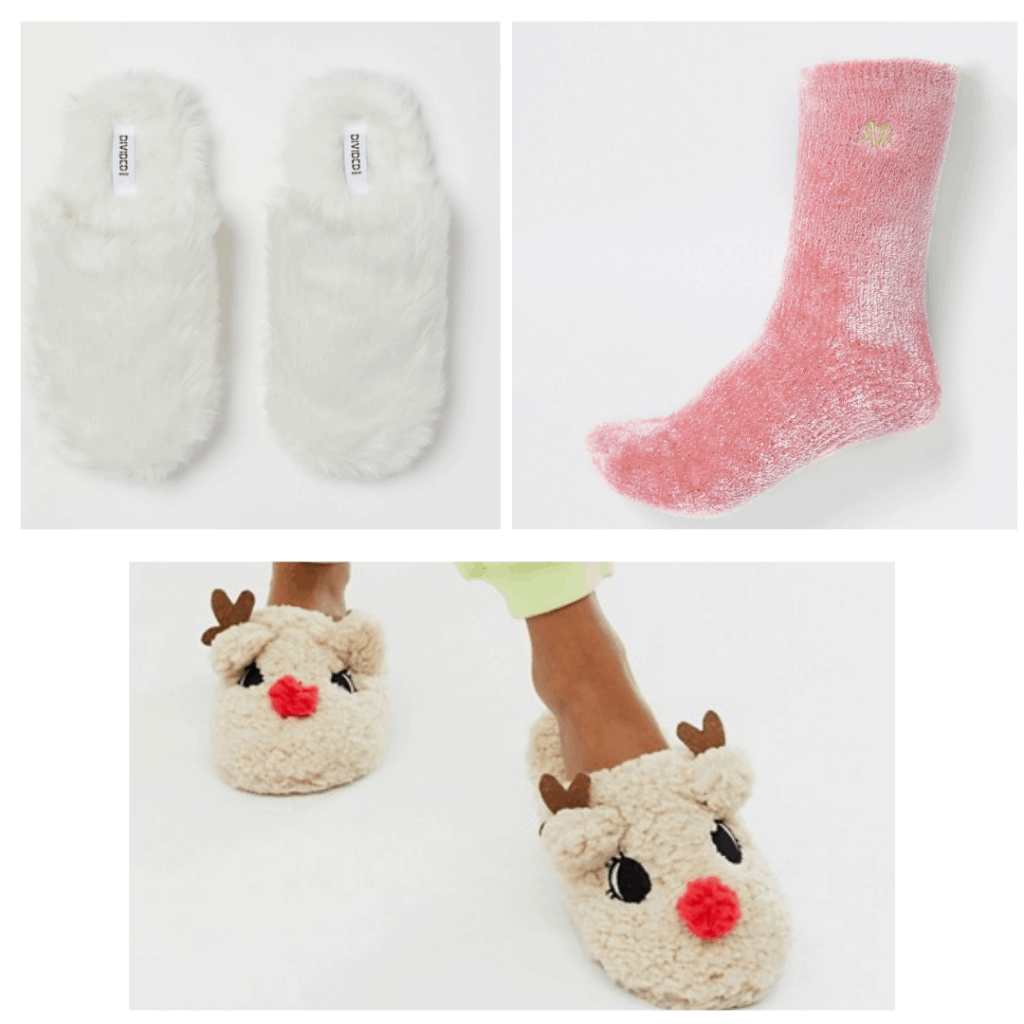 Products: White Furry Slippers – H&M, Pink Sock Slippers – River Island, Reindeer Slippers – Asos
Slippers are are another winter loungewear essential — if you don't have a pair, you don't know what you're missing!
The white furry slippers pictured above are perfect for fashionistas who want to look on trend even while staying home.
If you're more of a comfort kind of girl, then these pink sock slippers will be perfect for you; it doesn't get any comfier than these!
Finally, for die hard Christmas enthusiasts, I chose these super cute reindeer slippers with a red nose, which will help you keep the Christmas magic alive all winter long.
What do you think of our winter loungewear picks?
What did you think of these winter loungewear essentials? Which one is your favorite? Let us know in the comments section.