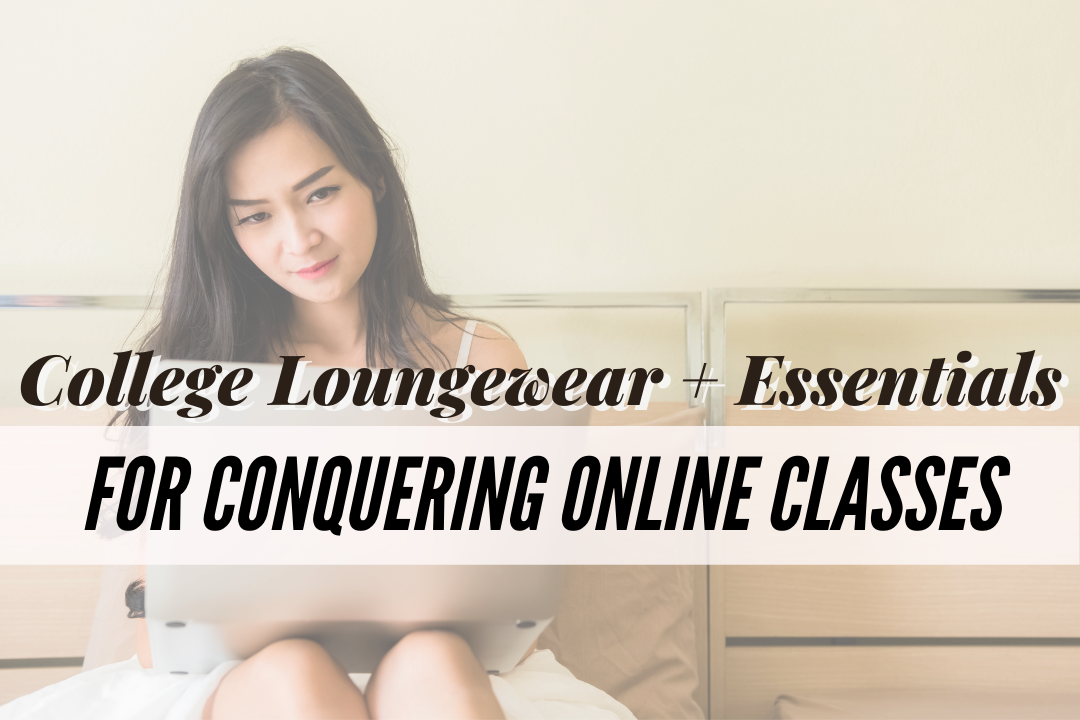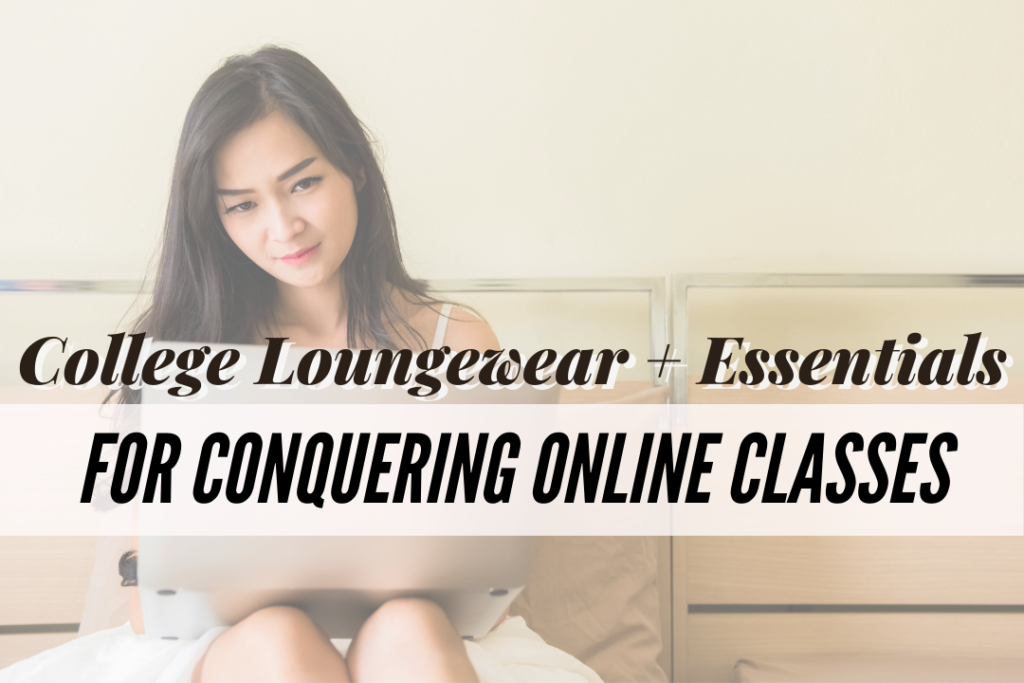 Like many others, all my classes are online again this semester. #zoomuniversity! It can get pretty discouraging, so it's important to find joy in the little things.
That being said, loungewear has been my obsession lately, and a great alternative for when you feel like wearing your pajamas to any of your college classes.
Getting out of your pajamas can make you feel more productive and focused during class and less like you just rolled out of bed.
This post will show you some of my favorite affordable loungewear sets, pieces, and brands to wear while social distancing safely at home!
Bonus: At the end of this post, I rounded up my must-have, essential items for conquering online classes.
Related reading: How to Style Loungewear & Activewear Into Cute Outfits
Loungewear Sets for Online College Classes
Matching loungewear sets are my favorite closet staples for online college life. They're not only cute, but comfy, and the easiest way to feel put-together in the morning without much effort.
My morning routine always involves throwing on a matching set, and I'm good to go for a whole day of online classes and study groups!
Tie-Dye Matching Set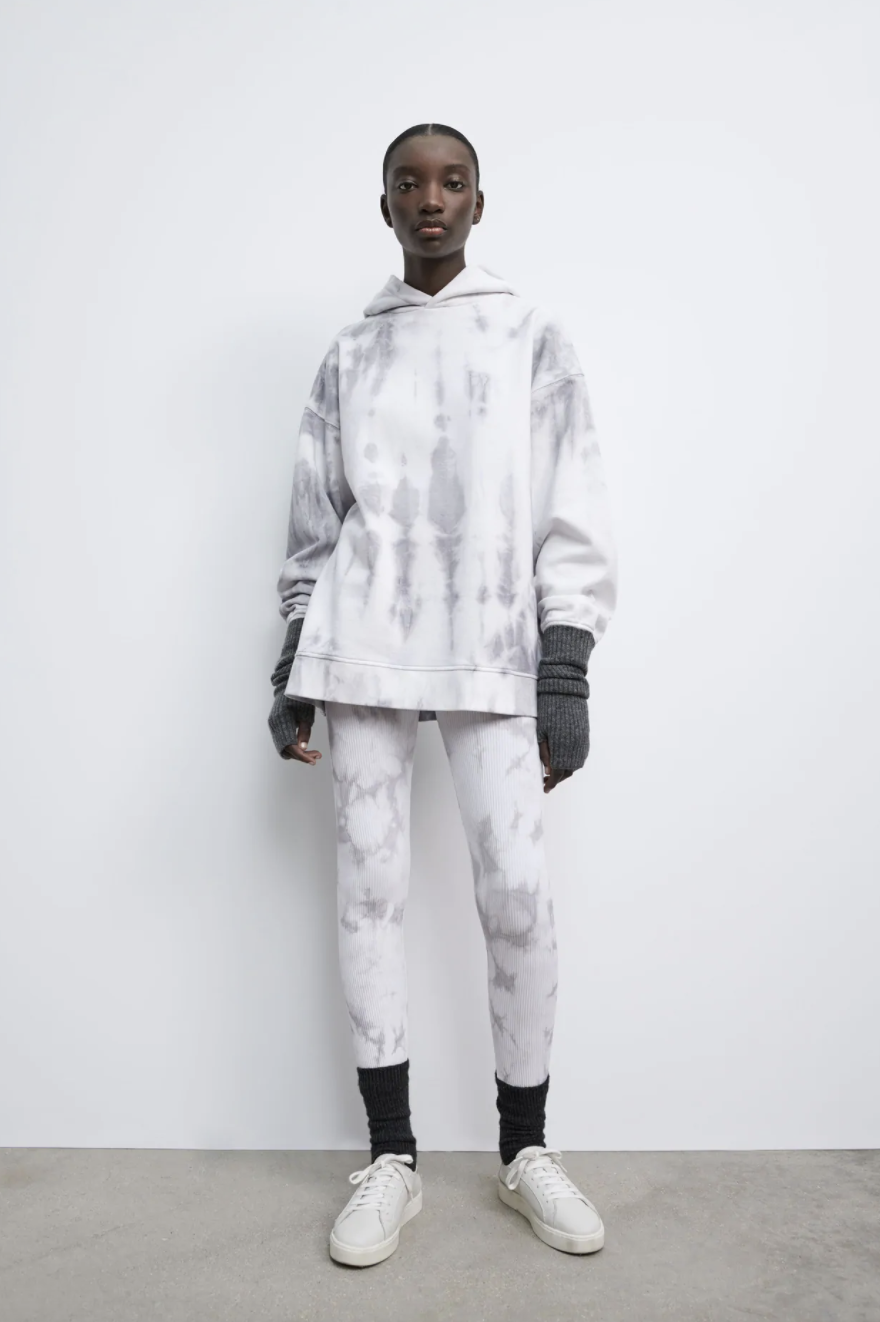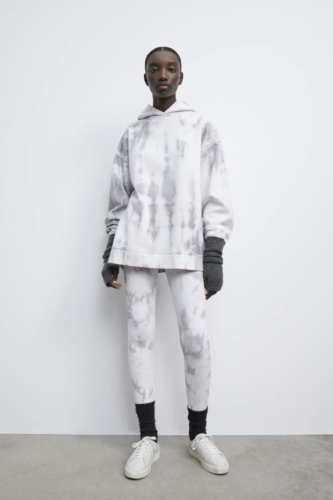 Zara makes some high-quality loungewear sets! Plus, they are always on-trend.
This tie-dye hoodie and legging set looks expensive, but it's wallet-friendly! The hoodie features an oversized fit with dropped shoulders and a cotton lining. The matching leggings are seamless, high-waisted, and have an elastic waistband.
Velvet College Loungewear Set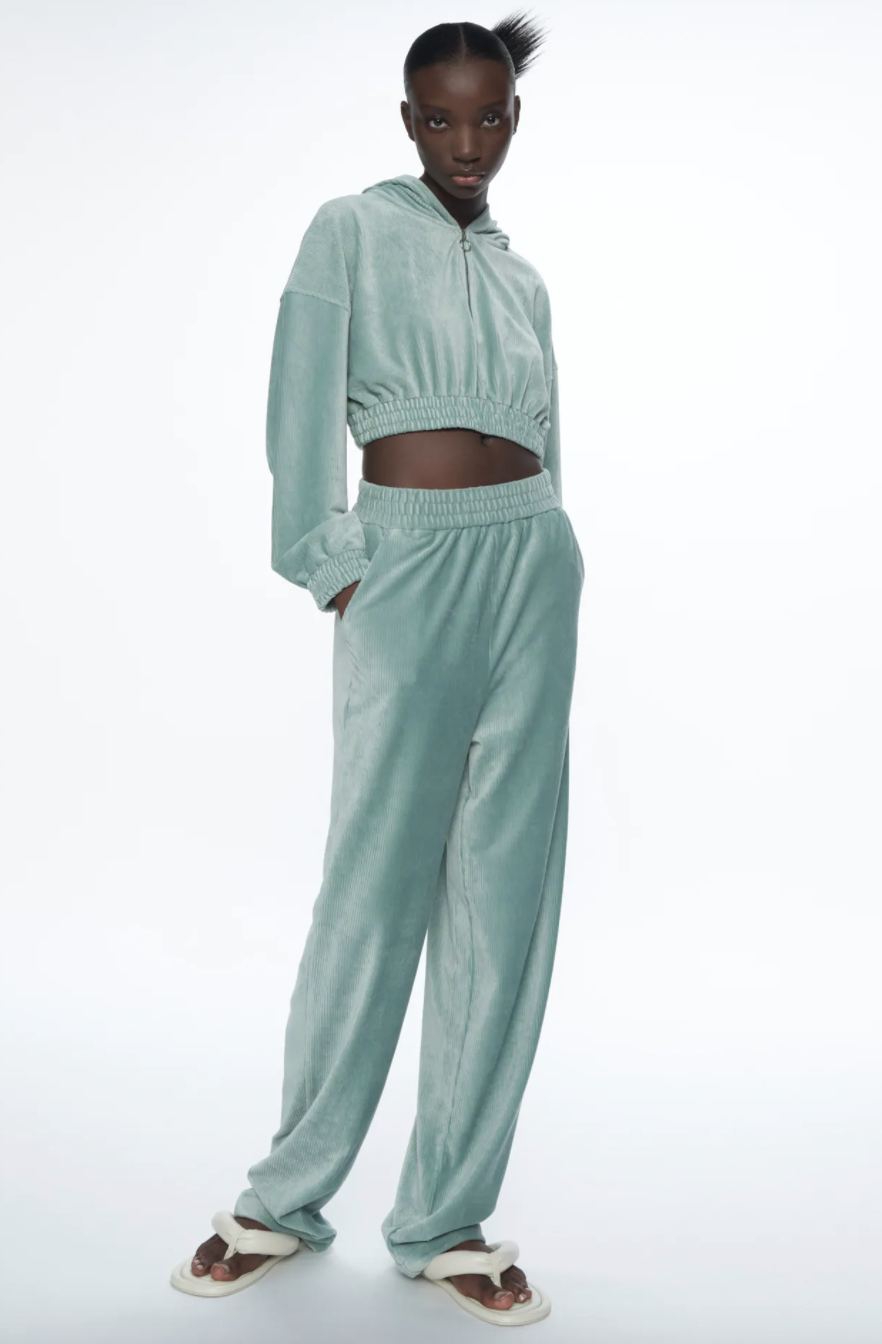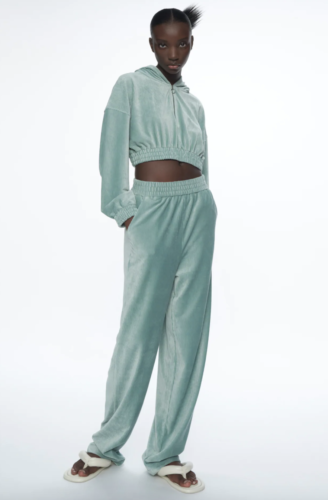 This additional set from Zara is velvet and an incredibly chic shade of seafoam.
The cropped sweatshirt has an elasticized trim and a zip closure. The matching joggers are high-waisted, wide-leg, and have pockets on the side.
Knit Matching Set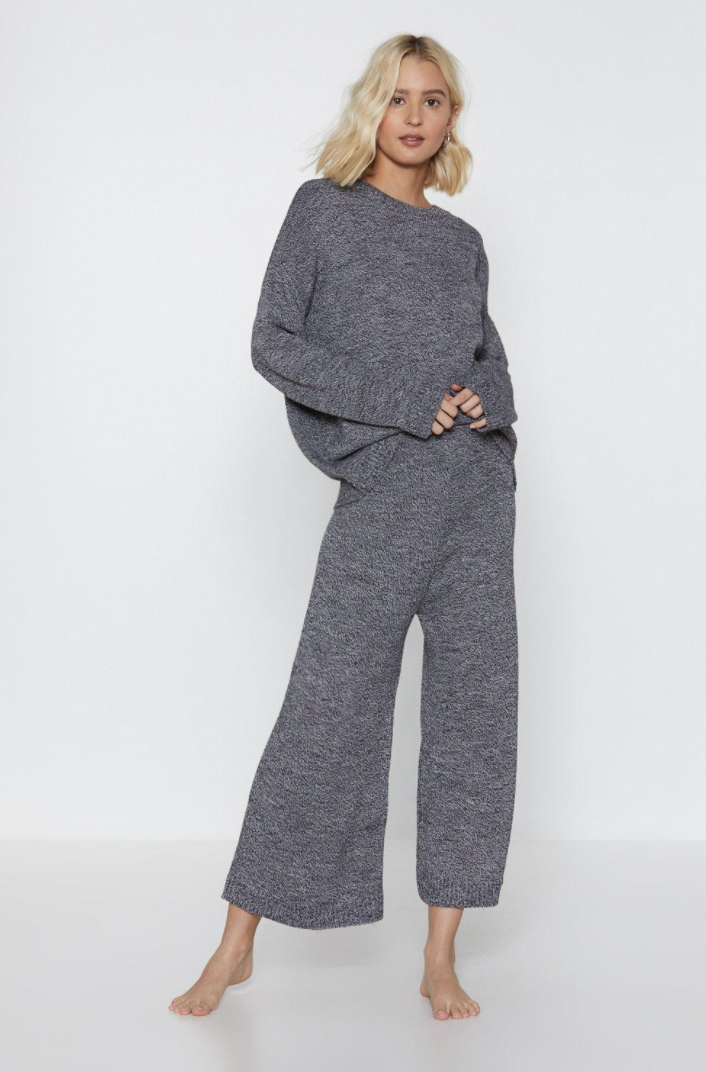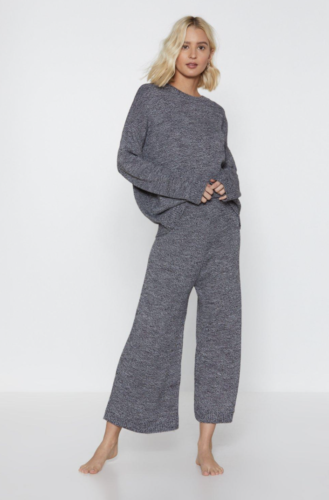 Nasty Gal has not only most stylish loungewear, but they are always affordable too!
This knit sweater and pants loungewear set comes in four colors and is super soft for wearing during online college classes.
The sweater top has a high neckline, ribbed edges, and is oversized. The pants are cropped, wide-leg, and have an elastic waist.
Lilac College Loungewear Set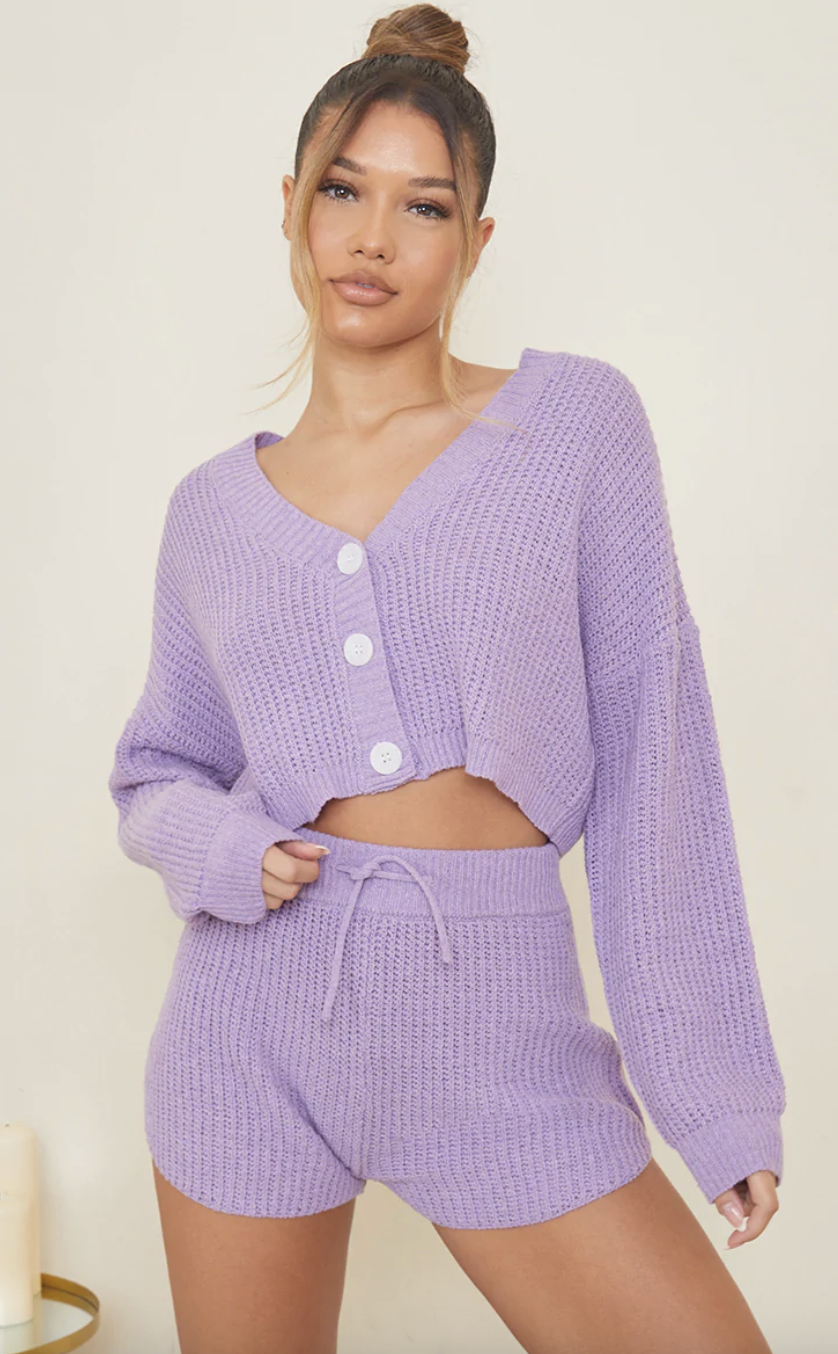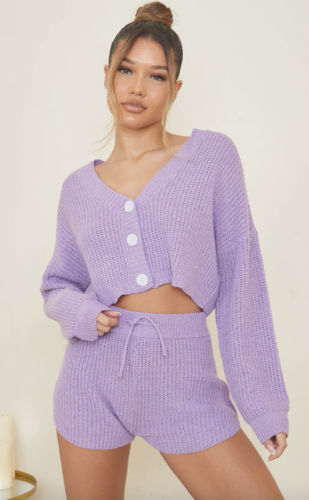 This lilac set is one of the most adorable outfits I've ever seen!
It's great for days when you don't need a full sweatsuit and the electric shade of lilac will make it an essential item for spring.
The button cardigan and drawstring shorts are both in a ribbed, knit material that looks ultra-cozy.
Ribbed Nude Matching Set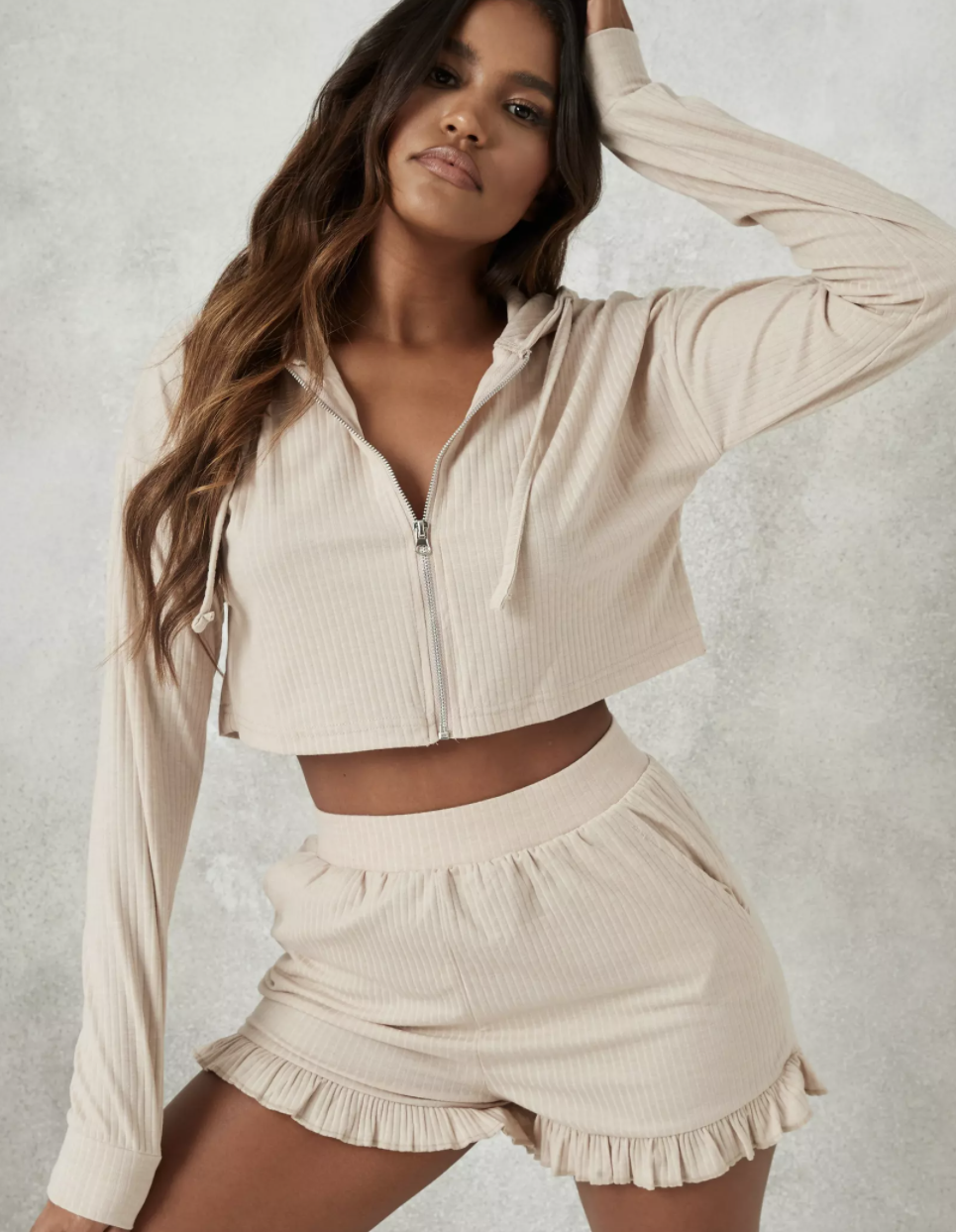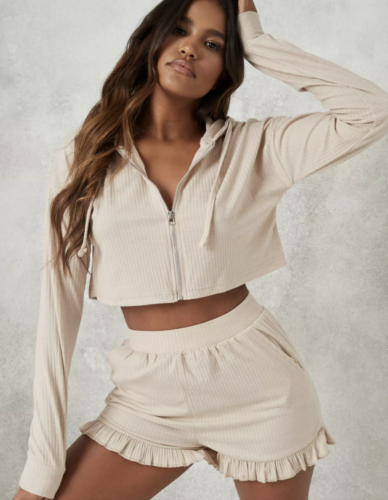 This matching set is made up of two of my favorite things together: long sleeves and shorts.
These high-waisted frilly shorts with their ruffled hem are simply darling, while the cropped hoodie is a Zoom-ready top piece!
Sweatpants
Sweatpants are another staple to keep in your closet this semester. Let's just say it: they're the comfiest article of clothing you could ever wear.
They come in all shapes and sizes, but I always reach for my joggers. I can throw on some crew socks with sneakers and I'm good to go out running some errands!
Beige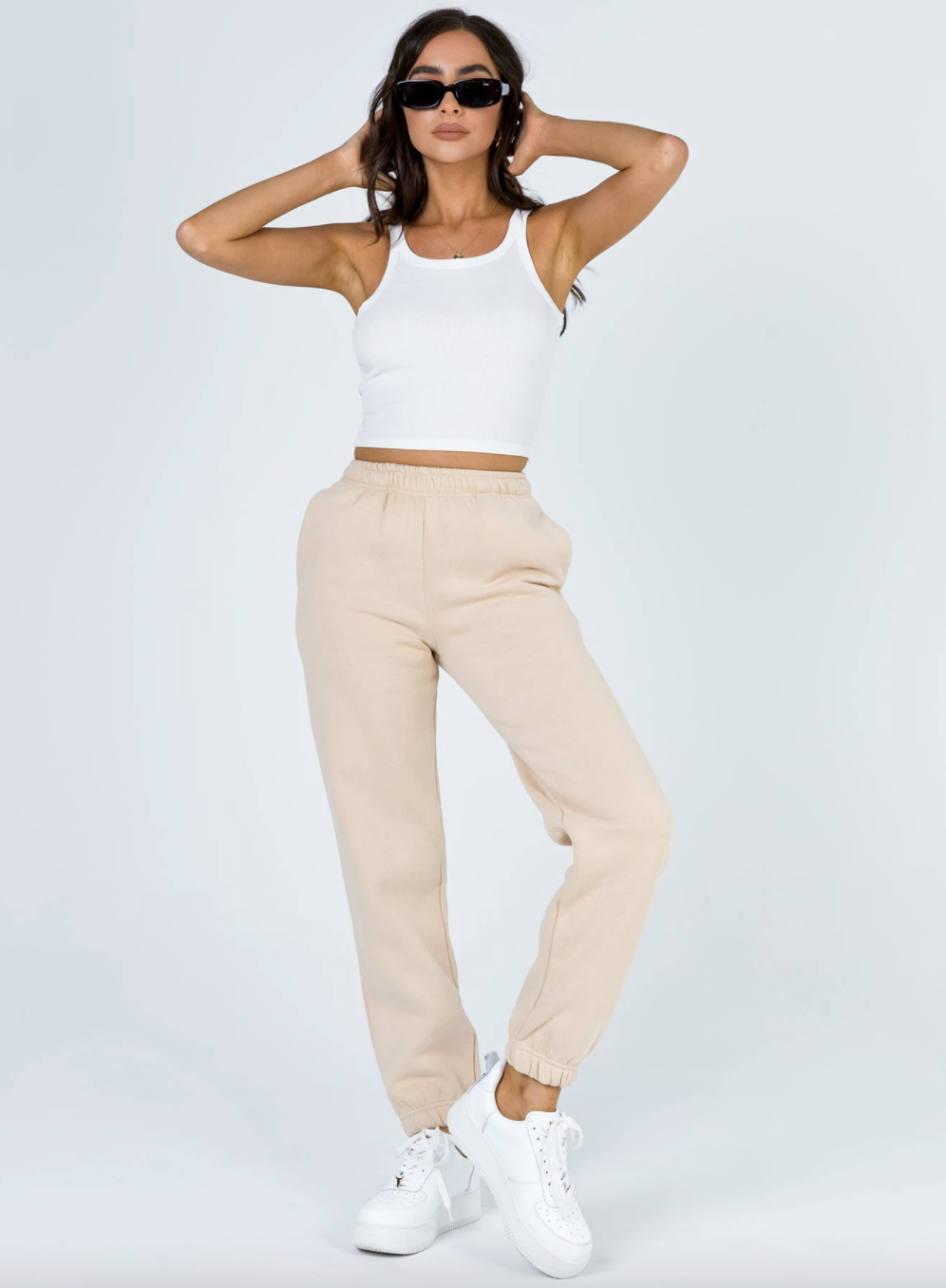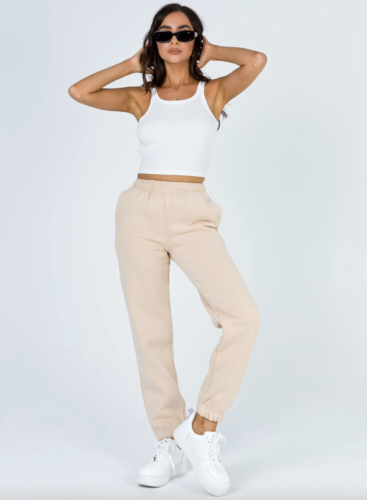 Princess Polly is the go-to place for on-trend clothing, so it's no surprise they make awesome loungewear.
These beige joggers come in two other colors and have a high-waisted fit. They also have pockets and a soft fleece lining, perfect for these colder months.
Grey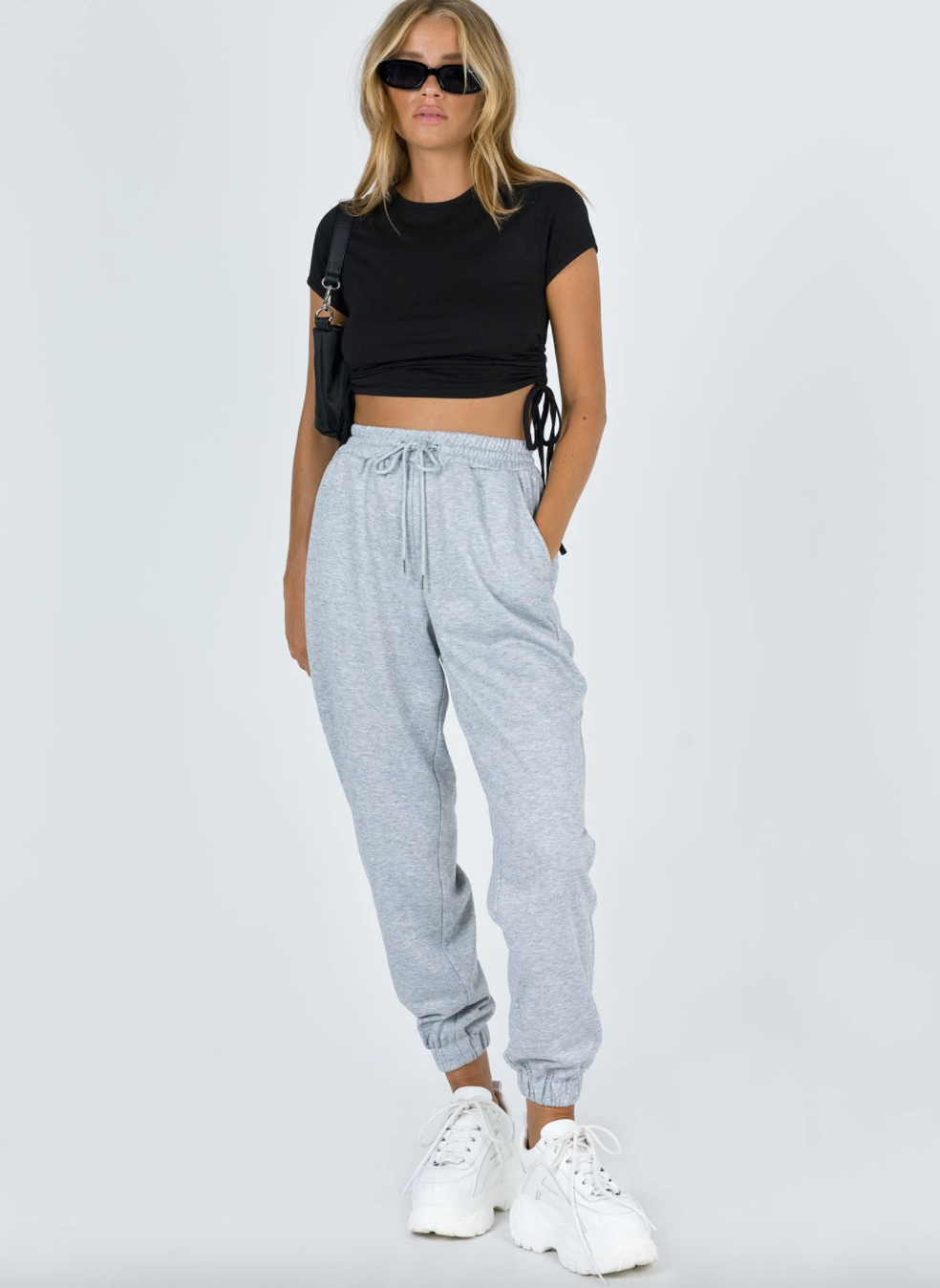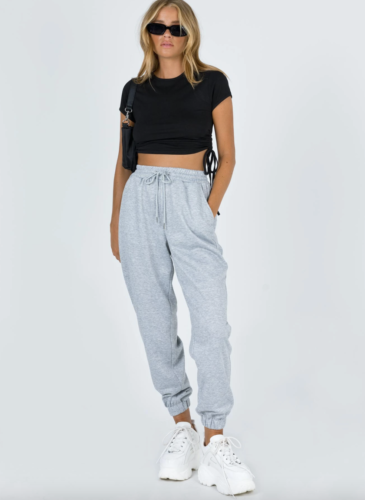 These grey joggers from Princess Polly match with just about everything and are totally lounge-ready!
The best part is that these joggers could easily be dolled up for an #OOTD too.
Tie-Dye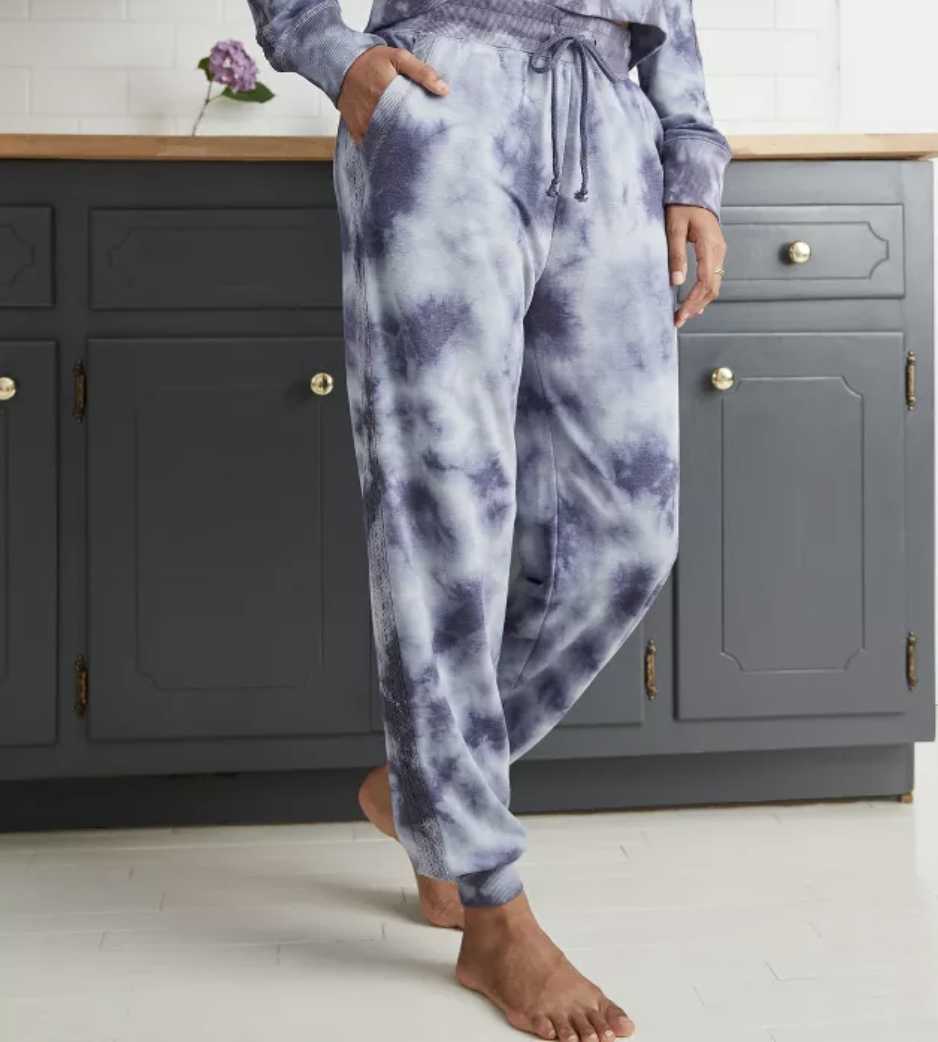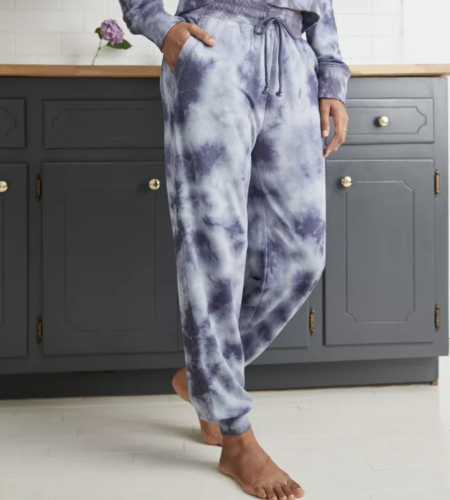 Target makes fantastic, price-conscious loungewear. These tie-dye joggers are soft and stretchy with a mid-rise fit.
They also have pockets and a drawstring waistband… what else do you need?!
Complete the look with the matching tie-dye hoodie.
Hoodies
Hoodies are arguably the most important loungewear item because they keep you warm during online college classes.
They're perfect to pair with joggers and throw over a cropped tee. There are endless amounts of different styles; like oversized, cropped, zip-up, or pullover.
Oversized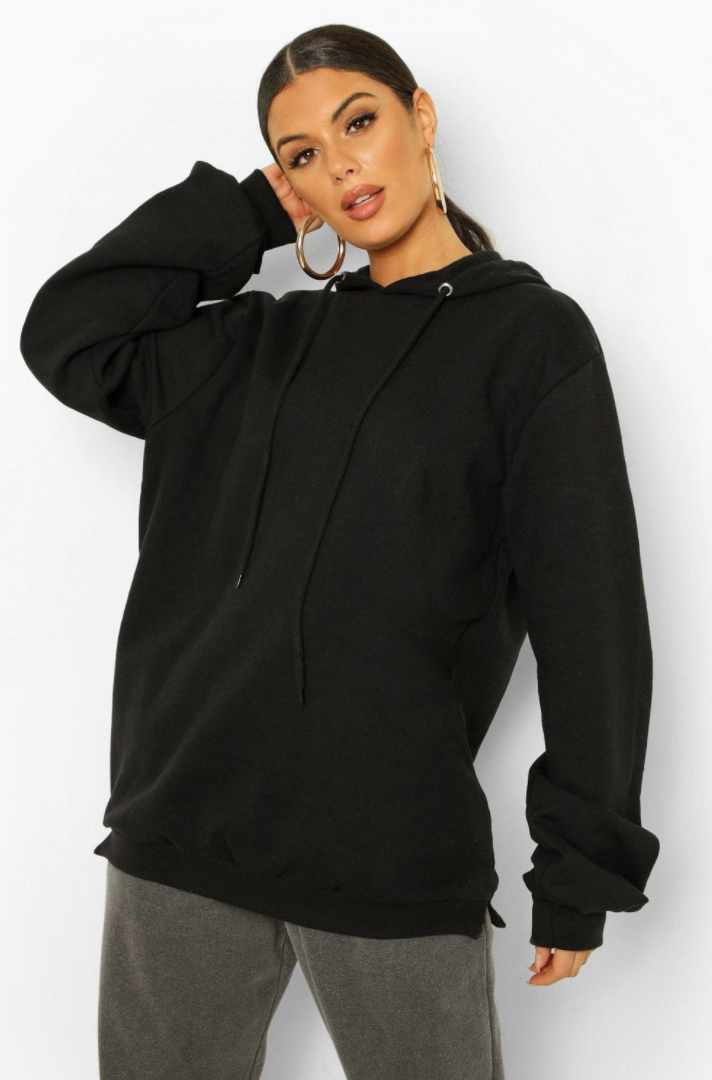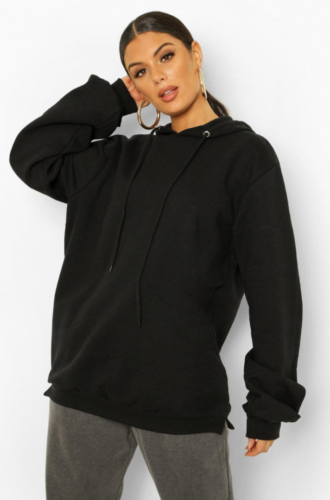 This hoodie from Boohoo is extremely oversized and super soft. It's a jersey fabric with that on-trend, baggy fit.
This hoodie comes in five colors and is a great price!
Pullover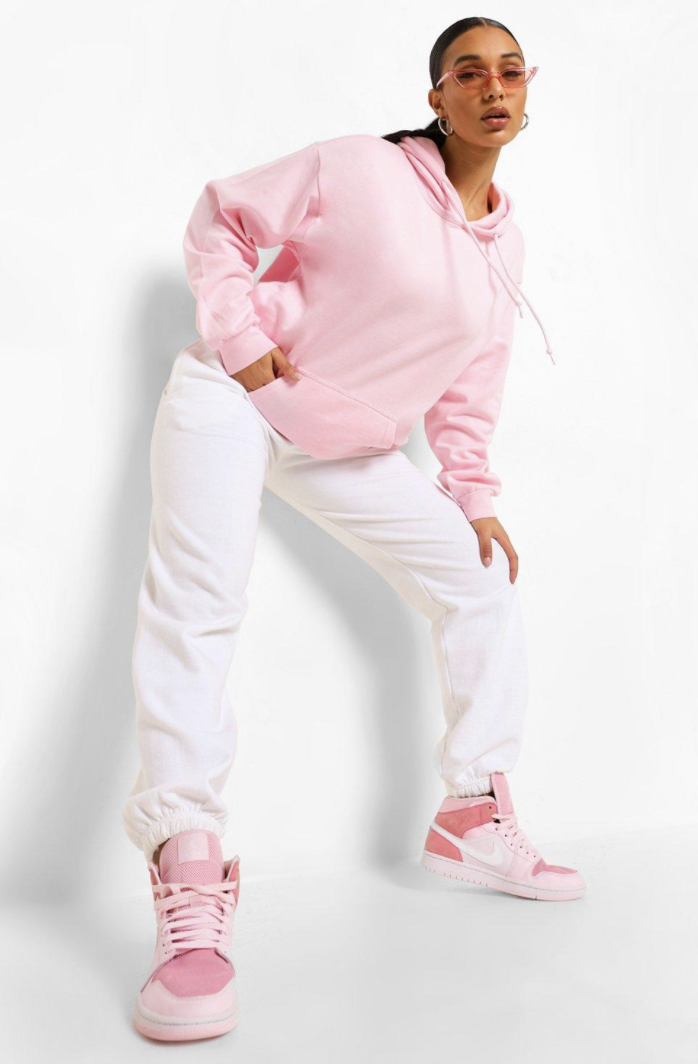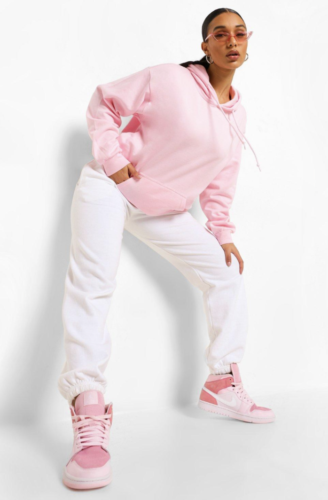 This pullover hoodie, also from Boohoo, is the cutest baby pink color!
It's super soft, comfortable, and stretchy. It also comes in two other colors, but why even bother?
Cropped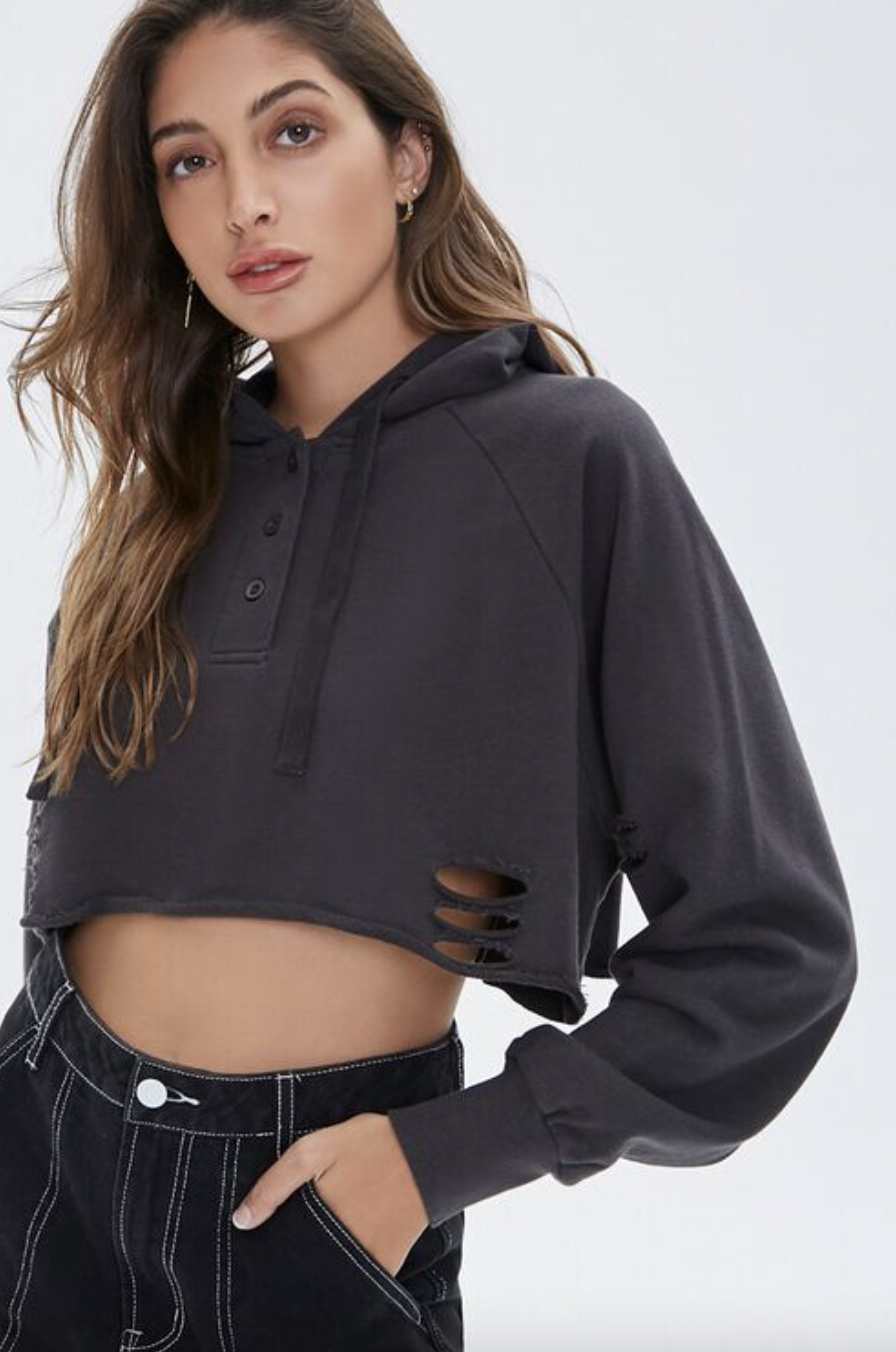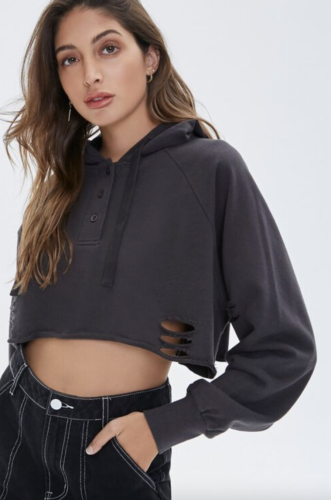 This cropped hoodie is hands-down my top wishlist item from this entire list. With the distressing and raw hem, it's very on-trend.
Plus, it's 100% cotton so you know it's going to be ultra-soft.
Zip-Up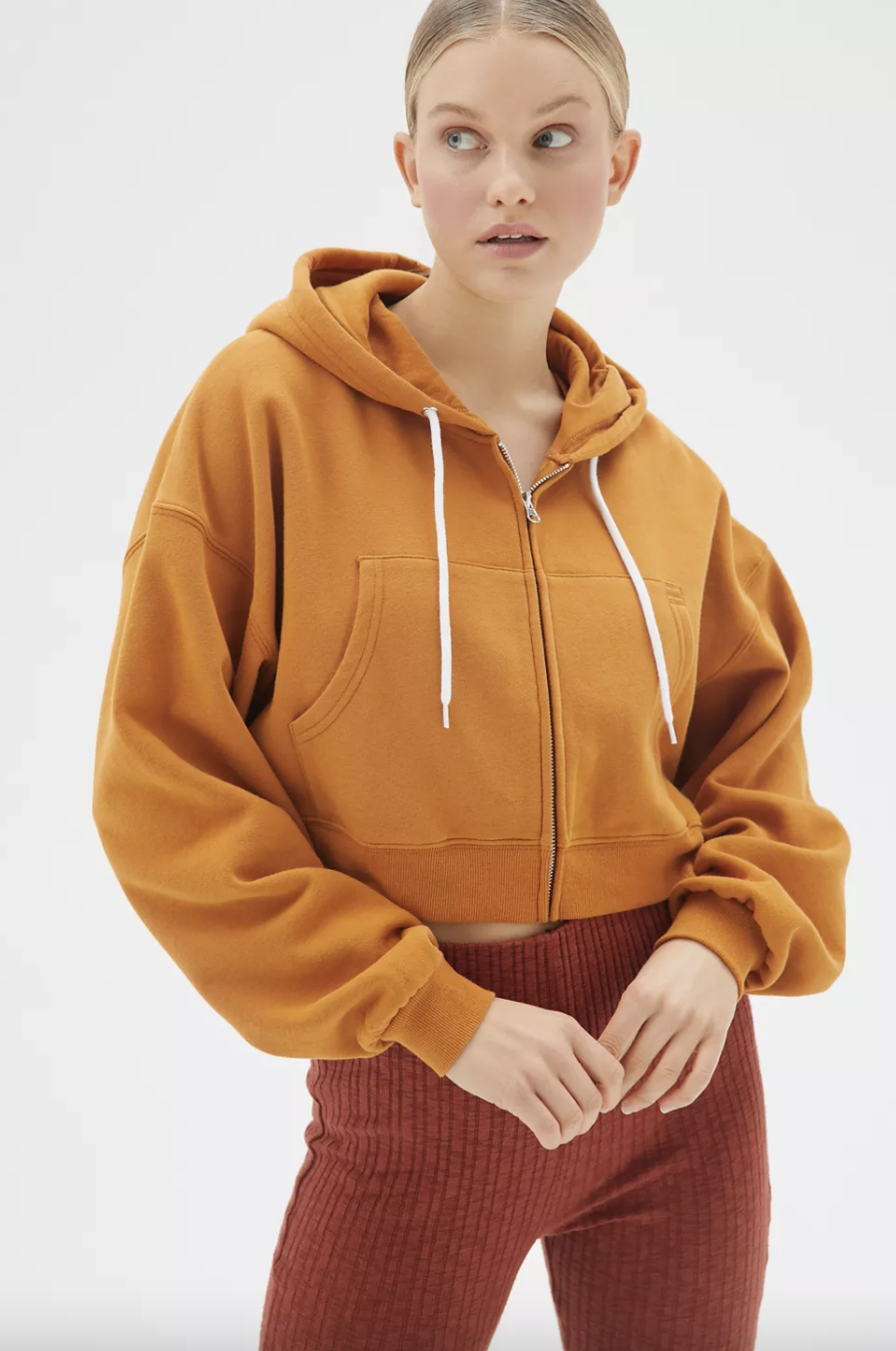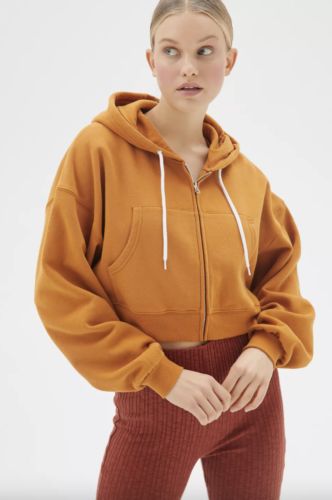 The BDG brand at Urban Outfitters makes affordable and high-quality clothing. If you haven't heard of this line, you must look it up immediatley.
This zip-up hoodie is a soft, washed cotton blend. It has a slightly cropped fit and oversized pockets at the front.
Biker Shorts
Biker shorts are a college loungewear staple! You can dress them up or down, wear them for workouts or lazy days.
Throw them on with a big graphic tee or hoodie, and you are all set. If you want to go crush a midday workout, change into a matching sports bra or tank, and voila!
Seamless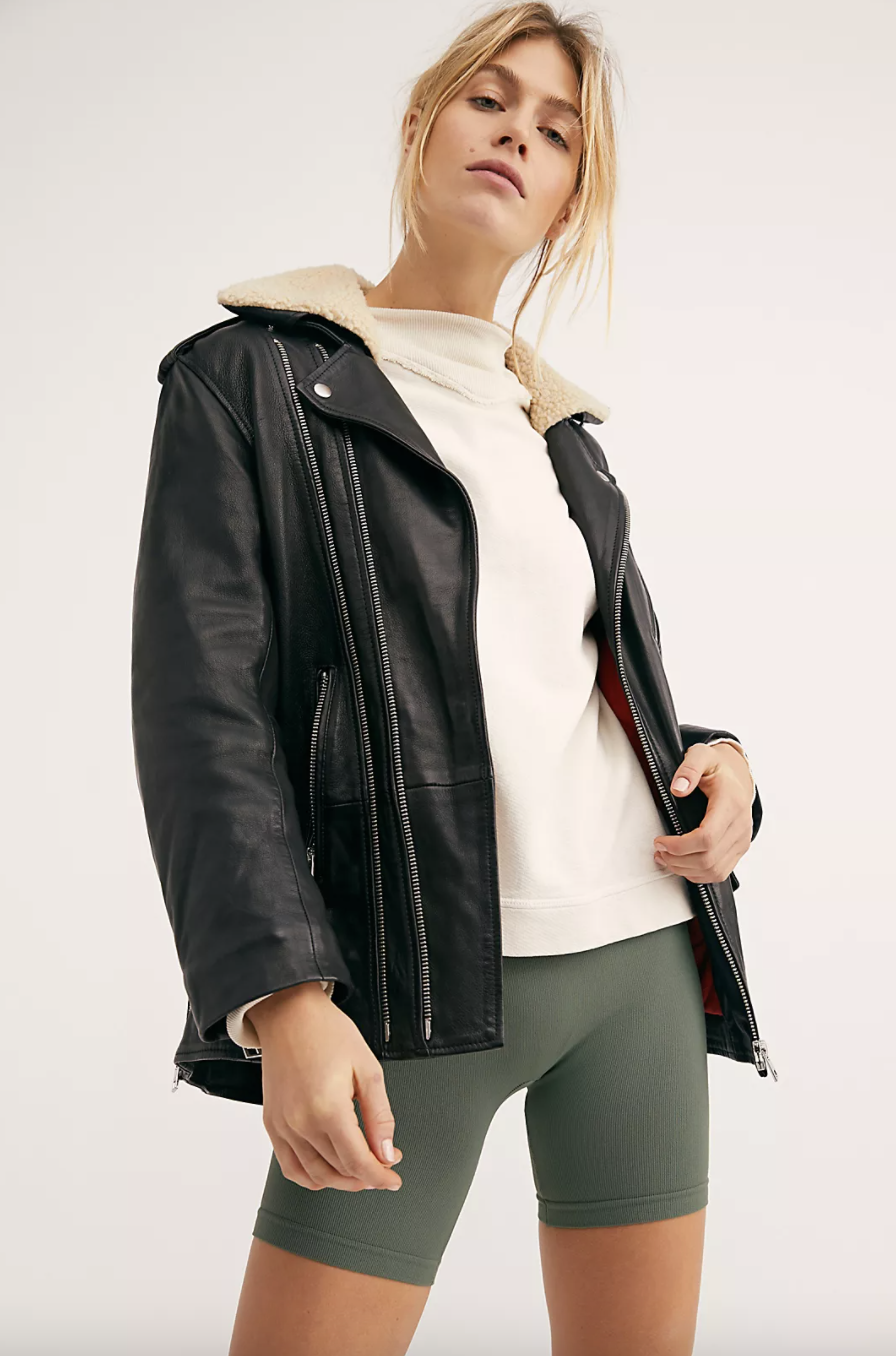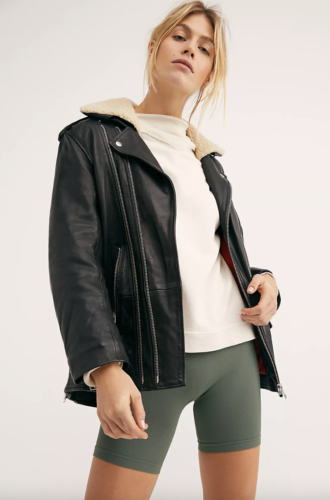 The Free People seamless rib biker shorts come in this olive green color, as well as twenty other options! Plus, they're only $20 and high-quality.
Other Free People items can be on the more pricey side, but the quality is amazing and their clothing will last you forever.
We love that some of their activewear is more affordable, like these biker shorts.
Leopard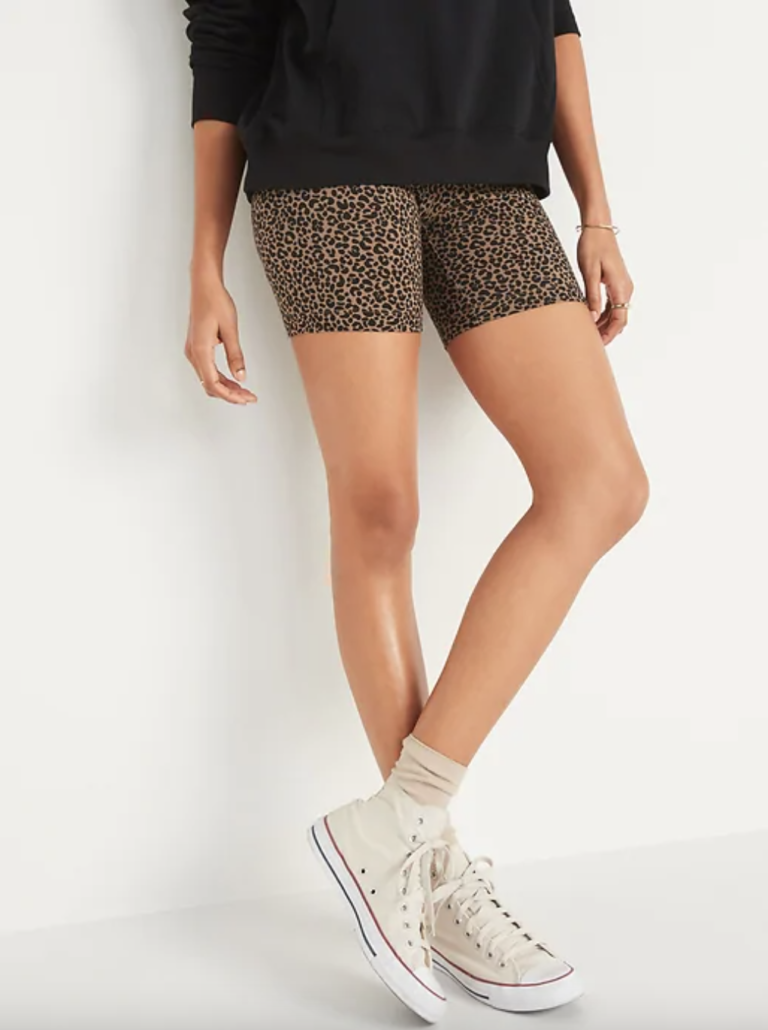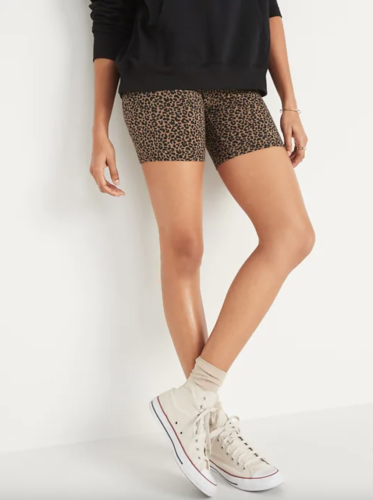 Old Navy also makes great, fun athleisure clothing.
These leopard biker shorts also come in green camouflage and cloud tie-dye. They're high-rise, soft, lightweight, stretchy, and a cotton jersey material.
Brushed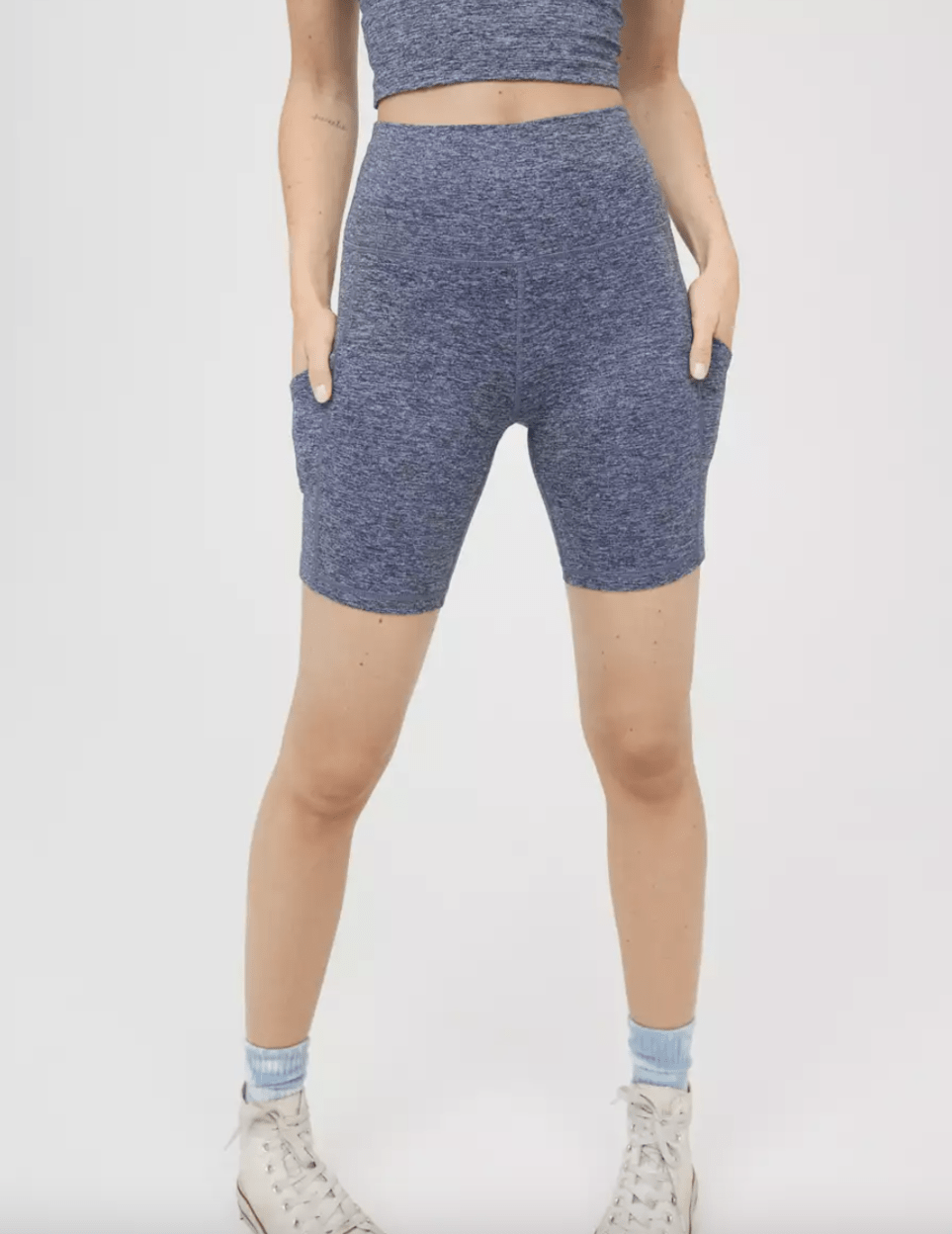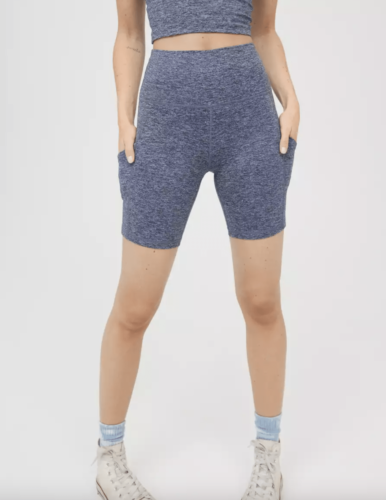 Aerie is one of the leading brands for loungewear. These biker shorts are high-waisted and have pockets… what more could you want?
They hug your waist and feel soft and supportive. The brushed fabric keeps you warm and cozy all during class.
Essentials
Now for some of my favorite college essentials to go with your loungewear! These are sure to keep you motivated to get you through the slog of online classes.
What is your favorite loungewear item to wear to an online college class?
Are your classes online this semester? Where are your favorite places to buy college loungewear? Let me know in the comments below!