This post will show you the top trending accessories for 2021.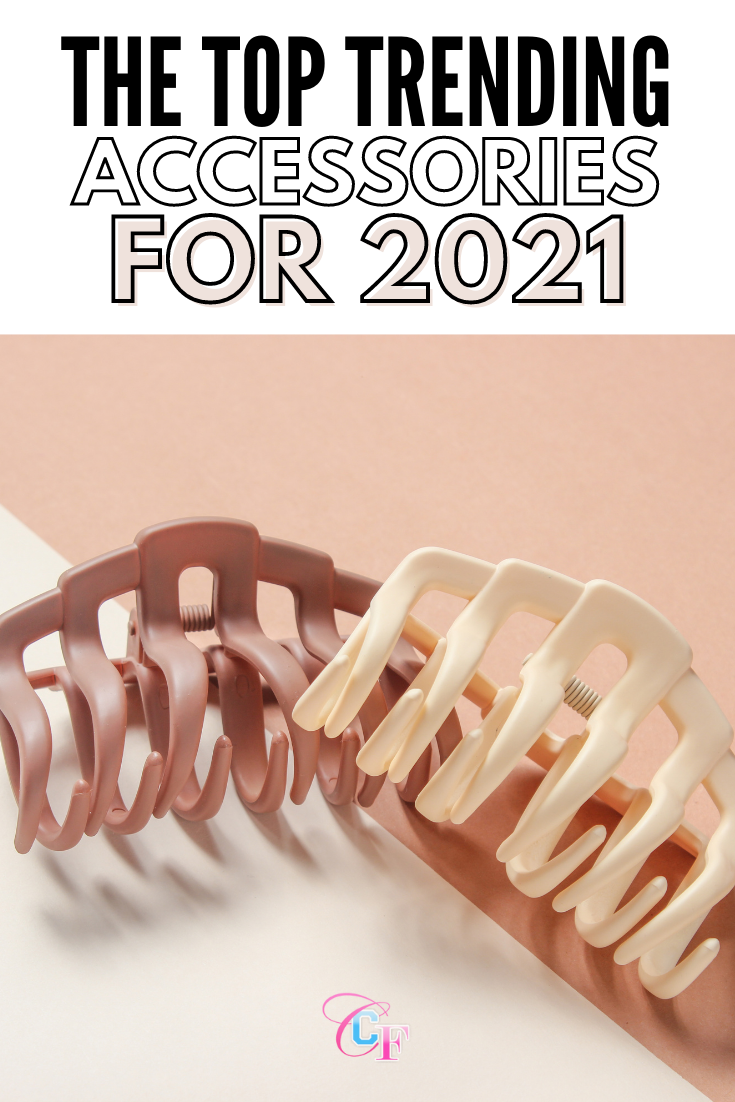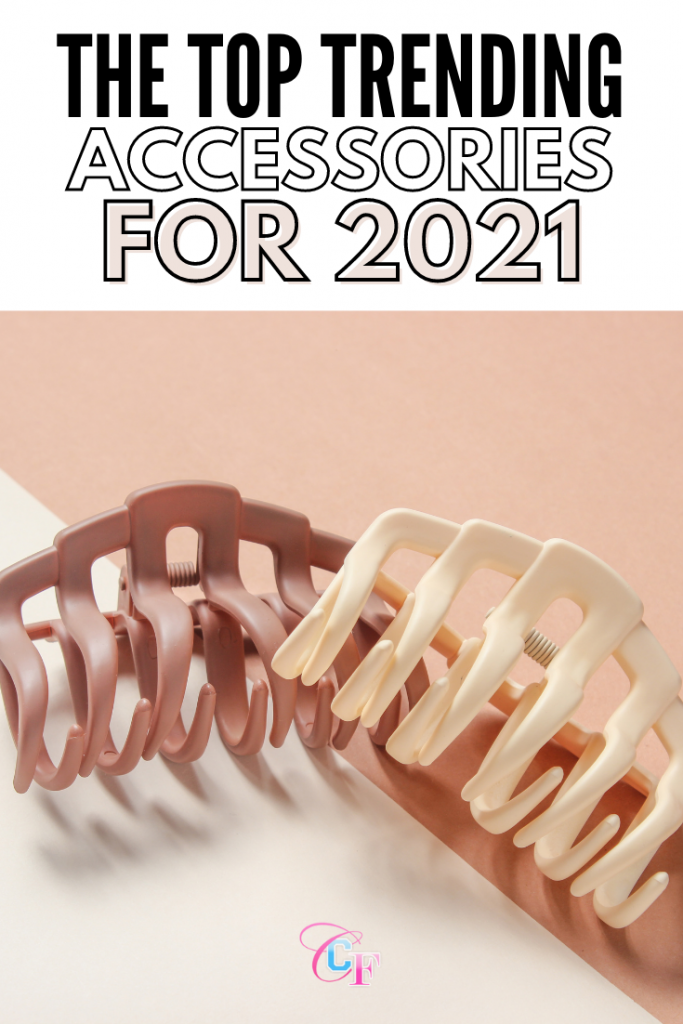 2021 is finally here! Not only is the new year a great time to reflect on your goals, but it is also a great time to think about what kind of look you want to rock in the new year.
I don't know about you, but I'm extra excited because there are so many new trends already for this year that are going to be so much fun to try.
This post will show you 15 of the trending accessories for 2021 that you will absolutely love!
Related reading: 15 Trendy Hair Accessories to Upgrade Any Outfit
1. Baguette Bag
When you are shopping or going out, you will need a bag with you to carry all your items. One of the trendiest accessories in 2021 is the baguette bag.
This bag goes perfectly with any outfit, and it is also a great size to be able to bring a couple of your belongings with you when you leave the house without having a purse that is a pain to carry around.
Liquid eyeliner has always been a popular makeup item, but this year black liquid eyeliner is super trendy.
You can use this black waterproof liquid eyeliner to create a pretty cat eye look on your eyes while not having to worry about your eyeliner not lasting throughout the day.
Pearls used to be popular years ago and now they are making a comeback. This is especially true for necklaces because pearl necklaces are a trendy accessory in 2021.
To be even more trendy, snap up this pearl choker and wear it with almost any outfit. Not only will this accessory make your outfits look even more glam, but also it can be worn as a cute everyday accessory.
4. Hair Claw Clip
Have you been looking for a fast way to do your hair while also looking cute throughout the day? Don't worry because hair claw clips are coming back and are a trendy item for this year!
This will make doing your hair so much easier if you are in a rush and you won't have to worry about checking how your hair looks during the day.
Just put your hair up with this item and you will have one of the trendiest hair looks for 2021. It is that easy!
5. Nike Air Force 1s
You probably have seen this item before because they are very popular shoes (we've talked about them on CF a lot before). But, if you have not worn these shoes before, you should definitely give them a shot this year if you're on the fence. Nike Air Force 1 sneakers are insanely trendy!
The great thing about these shoes is you can wear them with basically anything. You even can wear them with dresses, which has become a popular look in fashion recently.
Remember the time when large sunglasses were the most fashionable? This year it has changed and now small sunglasses are actually the trendiest style around.
Sometimes sunglasses can be on the pricier side, but don't worry because you can get in on this trend for cheap. Above, these sunglasses are the exact glasses that you will need to keep up with the trends in 2021.
They can be purchased from Amazon for just under $11 – talk about a steal!
You might be used to wearing no show socks with your sneakers, but now crew ankle socks are becoming the most popular.
Whenever you wear your Nike Air Force 1s or any other sneakers, make sure to wear these socks and you will be keeping up with all the trends.
Nails are also an important thing to pay attention to when looking at new trends, and this is especially true for 2021 because a whole new shape has become the next best thing.
Now, the most popular shape is the almond nail! You can keep up with this trend without having to go to the nail salon by purchasing these almond nail tips that you can apply easily yourself.
Black booties used to be all the rage, but now you should start wearing white booties!
These white platform booties are super cute and will look great with your going out outfits while also making sure you are always looking fashionable!
Another great hair accessory that is trendy in 2021 is the stretchy headband. This is great news because these headbands also make it super easy to do your hair.
Buy these in a pack on Amazon and you'll have one to match any outfit.
Hoop earrings are always a great jewelry item to add to your look and for 2021, it's all about chunky hoop earrings!
These gold chunky hoop earrings will be the perfect trending accessory of 2021 for your everyday outfits or even for more glam outfits.
Related reading: The 15 Hottest Fall Jewelry Trends This Year
12. Leopard Bag
Leopard print is another design that is coming back in style for 2021! One of the most popular items that this print is seen on this year is bags like this leopard print fur bag.
These bags are made out of faux fur, which makes them so adorable. Also, you will definitely be able to fit all your items in this bag, which makes it even better.
If you want a girly accessory with a throwback vibe to add to your hair in 2021, you should be using hair barrettes!
This hair accessory was probably popular when you were younger, but it is now making a comeback as a very trendy hair accessory.
We love these multicolored hair barrettes, so we have hair barrettes for any of our 2021 outfits.
14. Bonus Loungewear: Oversized Sweatshirt
Okay, not an accessory but a must-have for every college girl.
If you love wearing comfortable clothes, but you also want to look fashionable, don't worry because this year oversized sweatshirts are very trendy!
You can purchase any oversized sweatshirt like this one, which comes in a super cute pink color, and pair it with bike shorts in summer or your favorite sweats or leggings in winter.
15. Bonus Loungewear: Bootleg Pants
Forget skinny jeans and hit pause on those leggings because the bootleg pant is back! You can purchase these pants for comfort like these bootleg yoga pants or even for a fancier outfit in a different material.
These yoga pants will be especially cute to wear with a cropped top or sweatshirt to wear as a trendy everyday outfit!
What trending accessories for 2021 are your favorite?
Which items do you need to keep up with the trends in 2021? What items are you going to purchase?