This post will show you the hottest fall jewelry trends for 2021.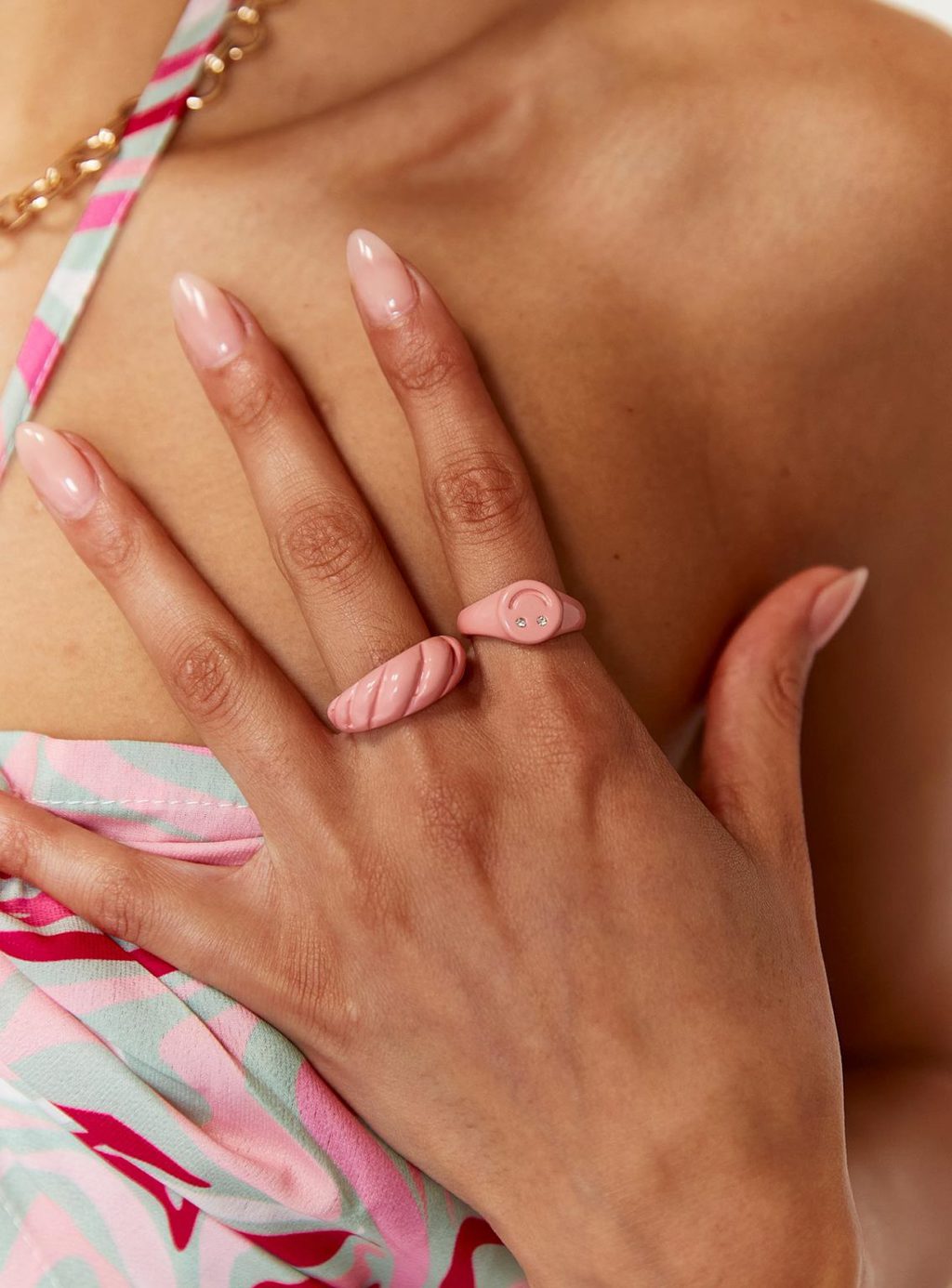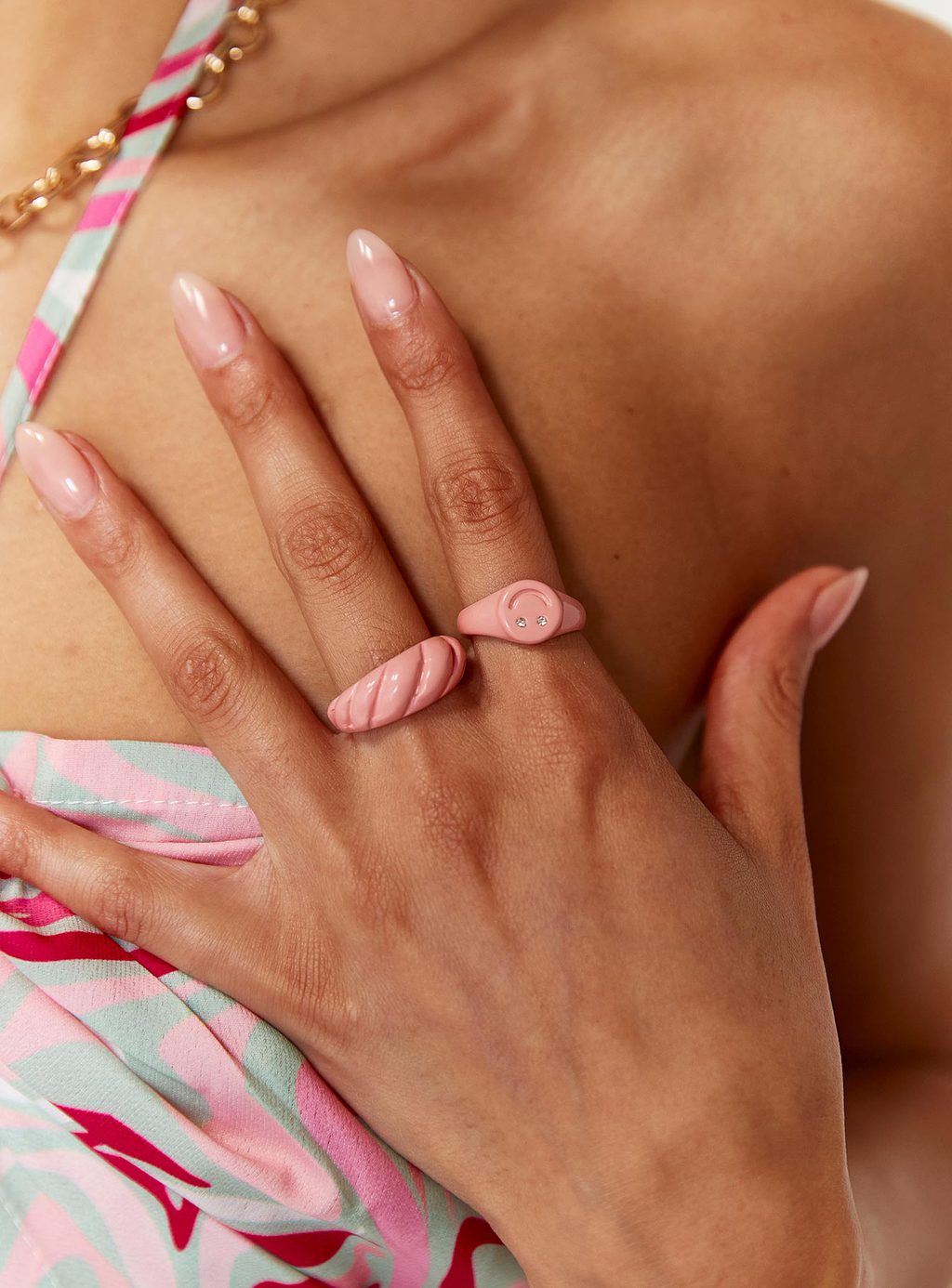 When picking out all your fun new fall outfits, you won't want to forget about accessories!
Accessories like jewelry can complete a look or even make your outfit look even better. And it's especially true if you like simple or minimal pieces — jewelry can bring even the simplest outfit to the next level.
What's great about the change in seasons is that there are always new trends to try. A few months ago, I shared the hottest summer jewelry trends, and today, I have an updated guide for the fall season.
Not sure which jewelry pieces you should be wearing this fall? This post will show you 15 fall jewelry pieces that are super trendy!
Sponsored content
One jewelry piece that you definitely need for fall is a pair of flower earrings! Flowers are super trendy in fashion right now and the trend includes jewelry. I've been seeing earrings like these on all of my favorite influencers.
So, if you want the perfect flower jewelry piece to wear this fall, I recommend these black onyx flower stud earrings in sterling silver (also available on Amazon)! They're glam, on-trend, and will go with absolutely every outfit you own.
Sponsored content
You probably had a charm bracelet when you were younger because they used to be one of the most popular jewelry items out there. So get excited, because they are now coming back in style!
You can relive your days of picking out the perfect charm bracelet with this trend. (So many options to personalize!)
If you don't already have a charm bracelet in your jewelry collection, this magic charm bracelet is adorable and incredibly budget-friendly.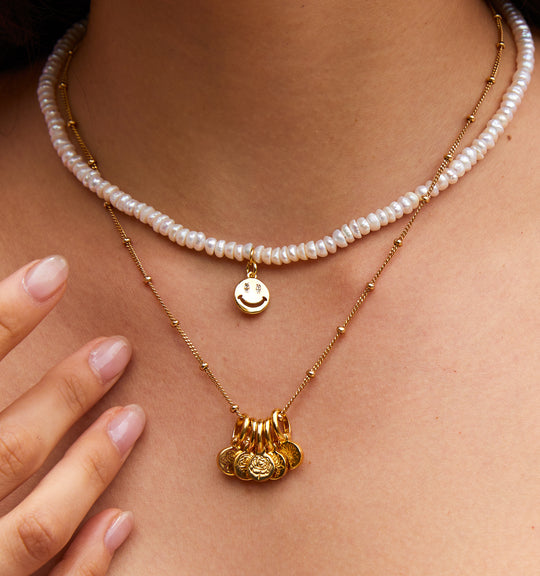 You probably have seen this kind of necklace on celebrities and influencers because it is extremely popular right now. Beaded necklaces, particularly faux pearls, seem to be everyone's go-to necklace for everyday looks, so now is the time to try the trend.
What I love about this trend is that you can add a little bit of personality to the look. For example, this one of a kind necklace has an adorable smiley face pendant to add a little something extra to this jewelry piece!
4. Rhinestone Rings
Looking for some sparkly jewelry to wear this fall season? Rhinestone rings are for you. These are very popular right now and will definitely look super cute with all your fall outfits!
What I love about these rings is that you can wear more than one if you want to add some more sparkle to your look. If you want to play with this type of vibe, this shine on ring set comes with two coordinating rings.
This is another very popular fall jewelry trend right now! It's the chunky chain design. Chain necklaces and bracelets have been everywhere recently, so try the trend yourself with this bracelet set that comes with a beautiful gold chain bracelet, as well as a smaller one.
This is perfect when you want to add some extra style to your outfits without wearing anything too over-the-top. These chains add just the right amount of glam.
6. Rhinestone Hoops
Love sparkly jewelry? You can sparkle even more by purchasing some rhinestone hoops like these.
Just like rhinestone rings, rhinestone hoops are also in style right now. They're a more unique take on the rhinestone jewelry trend and they are so much fun to wear for a night out.
7. Colorful Rings
One jewelry trend that I absolutely adore is the colorful rings trend! To be honest, before this year I would have never thought about wearing colorful plastic or enamel jewelry, but I'm a convert. I love trying all the fun colors.
For example, this adorable ring pack in green is the perfect colorful addition to your fall wardrobe. (Green is trending in a big way this season!)
Sponsored content
Another fun way to wear the floral jewelry trend is with a flower pendant necklace. I love the classic look of this Mother of Pearl flower pendant necklace in sterling silver with cubic zirconia.
I'm obsessed with this necklace (also available on Amazon) because you could wear it as an everyday necklace or you could also wear it to a fancy event. It's so classic and versatile, not to mention feminine.
Sponsored content
I am someone who always wears studs, but this fall, I'm excited to start wearing dangling earrings.
Dangling earrings come in so many different designs and shapes, and they're trending like crazy this fall. For example, I'm loving these star dangling earrings that are super cute and have a '90s vibe.
You probably have also seen this fall jewelry trend already because it has been everywhere! Everyone is obsessed with heishi bracelets like the ones from this Heishi bracelet set.
These bracelets also go along with the beaded jewelry trend that has been so popular recently. You will love this set because you will be able to wear it with almost any outfit! It's also great for getting coconut girl vibes.
The snake chain necklace trend used to be super popular years ago and now it is making a comeback. If you still have snake chain necklaces in your closet, you should totally start wearing them again.
If you love the look but don't have one, purchase an affordable one like this pretty gold snake chain necklace. It's the perfect way to add some edge to your fall outfits.
We all know that hoop earrings have been the go-to earrings for everyone for the past few years. But, this fall's hottest trend in hoops is the double hoop earring.
If you want a fun and trendy twist on your basic hoops, pick up a pair of double hoops and watch the compliments roll in.
If you are tired of wearing the same necklaces every day and want something fun and unique, the birth year necklace trend is for you.
This is 2021's take on the popular nameplate necklace from years ago. The best part is, you can purchase this necklace for just about any year, and it makes a great gift, too.
One of my favorite trends right now is the layered necklace trend. We saw it all summer and it's going to continue to trend into the fall season.
Layered necklaces are so easy to add to any outfit to make it stand out. And if you don't feel like collecting a bunch of different necklaces to pair, you can just buy a layered necklace set like this one and call it a day.
Another way you can add some color to your fall outfits is with colorful earrings like these pretty blue enamel hoop earrings.
These come in a beautiful green color in the shape of a chunkier hoop, which also goes along with all the jewelry trends happening right now!
What is your favorite fall jewelry trend?
Which ones are you going to purchase? Which ones are you excited to wear? Tell me in the comments down below.
Are you excited to own one of these fall jewelry trends? You might also want to check out these other trendy jelwery posts below –