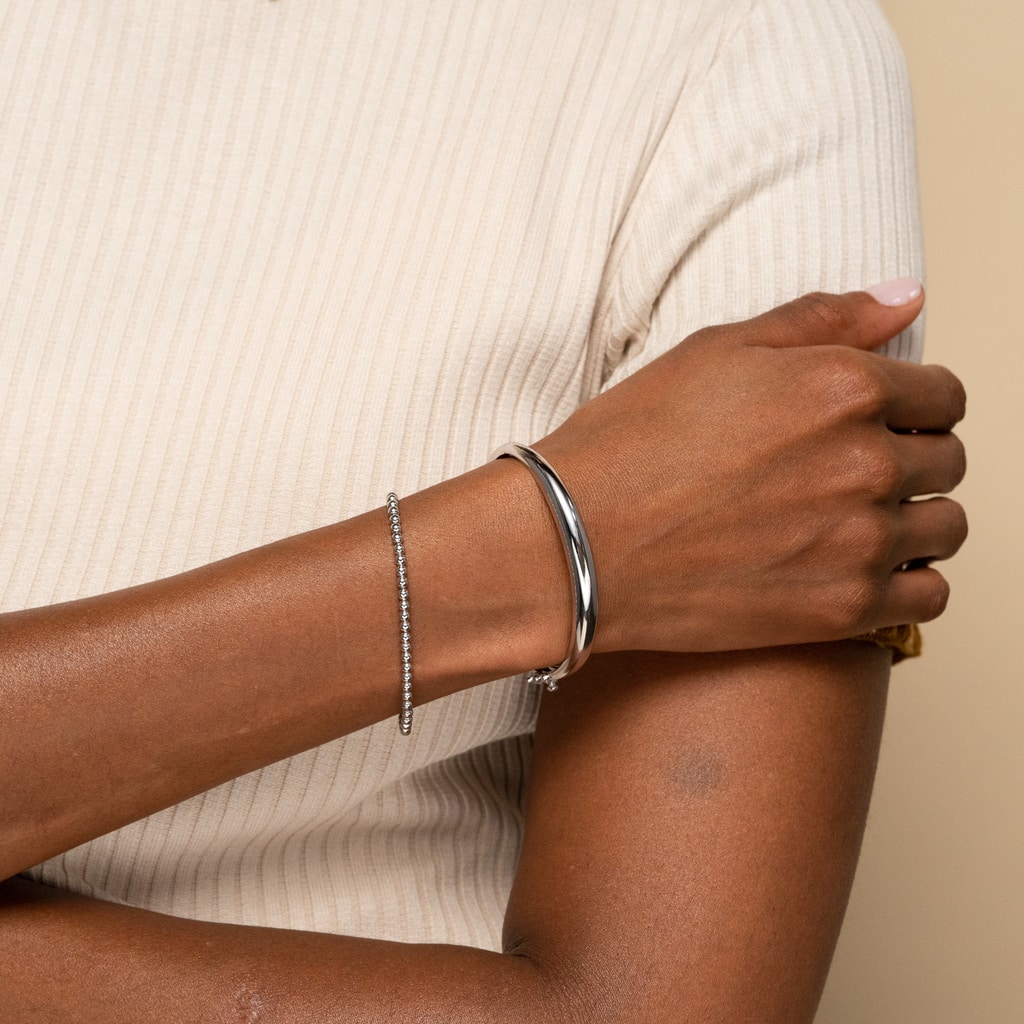 For a long time, gold and rose gold have been the metals of choice when it comes to jewelry. However, in 2020, silver jewelry will become increasingly popular.
The early 2000s are making a comeback and silver was very "in" during the time. Remember the sterling silver tag charm Tiffany bracelets? Well, now silver is one of the hottest jewelry trends of 2020.
Of course, it'd be silly (and wasteful) to encourage abandoning yellow and rose gold jewelry altogether. Ruling out metals entirely simply because they're not on-trend is arbitrary at best. This is especially true of jewelry, since the pieces we wear often are investments and/or have sentimental value.
With that in mind, keep scrolling to see eight pretty pieces of silver jewelry to inspire you to re-adopt this particular metallic back into your wardrobe.
1. ADORNIA Love Lariat Necklace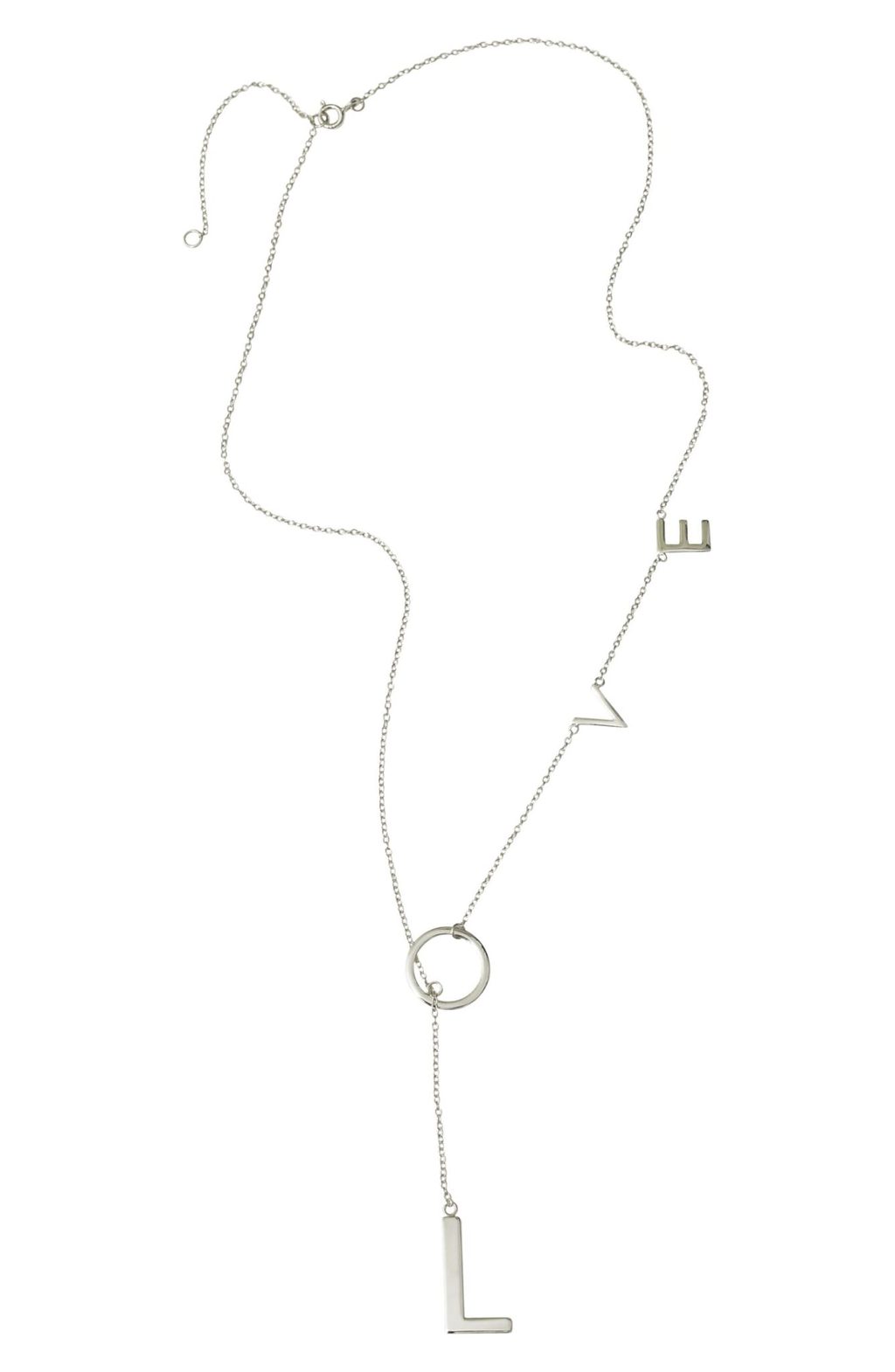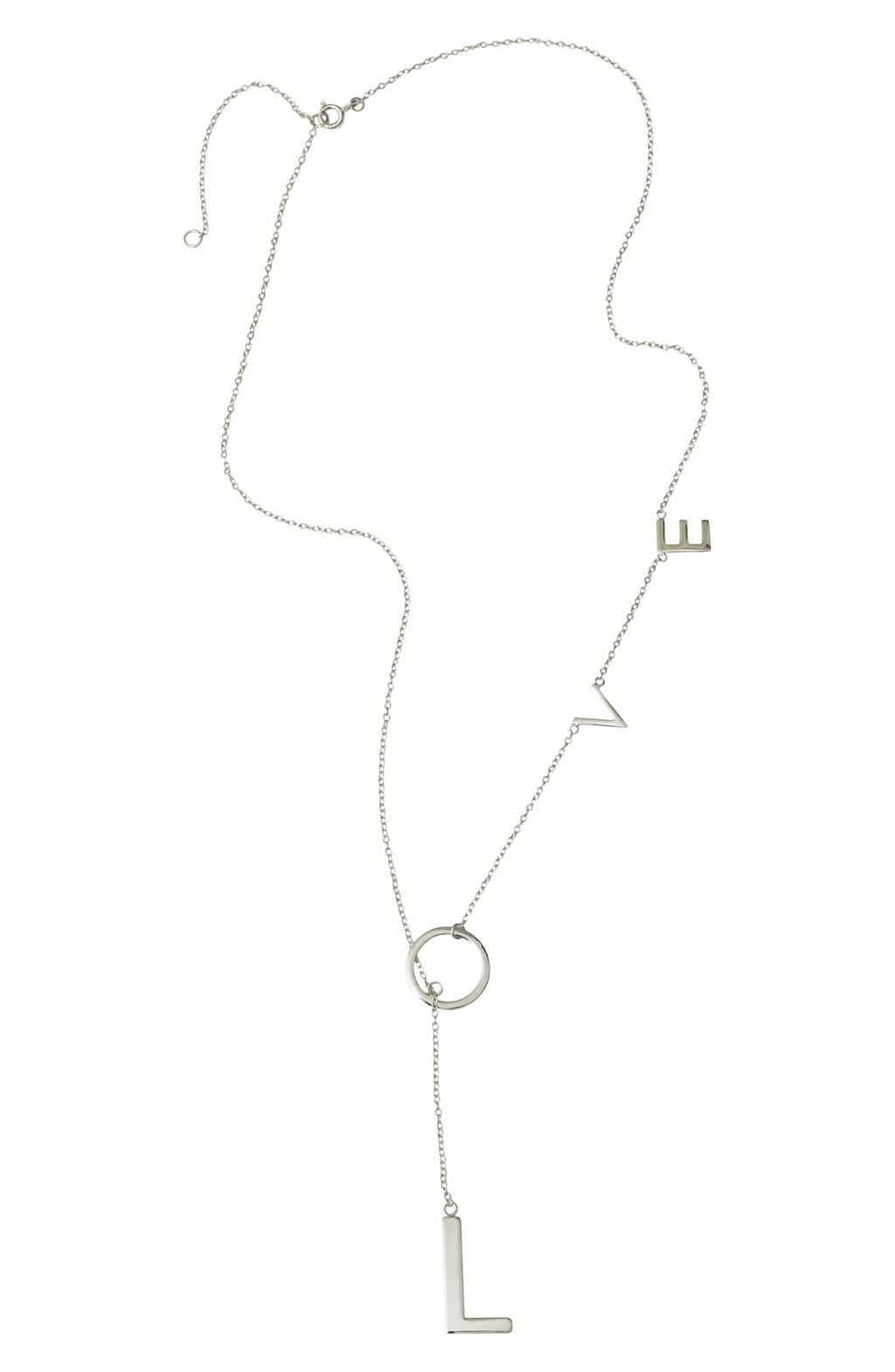 Buy it at Nordstrom
If you like pieces that make a statement, you'll adore this super sweet Love Lariat Necklace. Word jewelry has been all the rage, but sometimes it can become tired after several wears. This piece is low key enough to go well with a multitude of everyday ensembles while still looking fresh.
Moreover, if you want to get an early start on Valentine's Day shopping, this necklace would make a great gift for someone you love (or yourself!).
2. Catbird Jewelry Chubby Huggy Hoops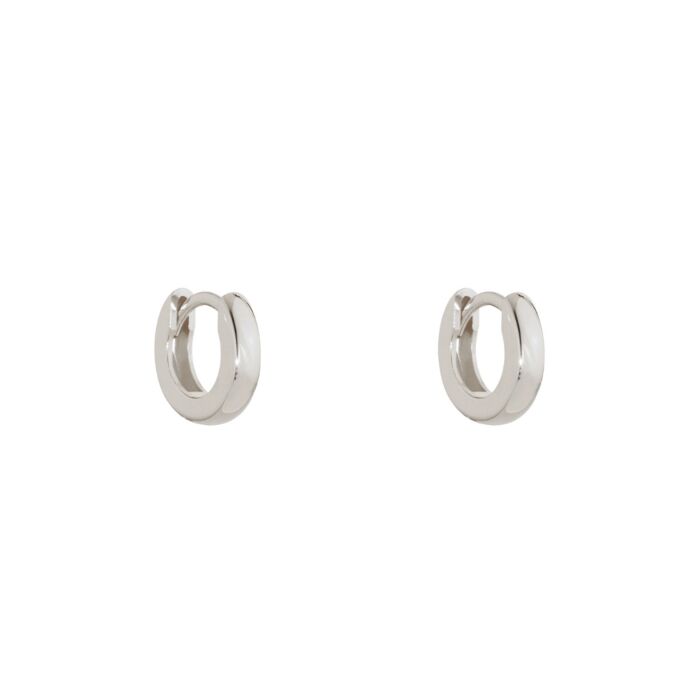 Buy them at Catbird (sold as singles or pairs)
For those who prefer a more subtle take, these Chubby Huggy Hoop Earrings by Catbird Jewelry will fit the bill perfectly for upping your 2020 jewelry style!
From class to a night out, to work or internships, these delicate earrings are versatile and stylish. If you're apprehensive about mixing metals, wearing these earrings with other smaller pieces in shades of yellow and/or rose gold would be a great way to ease your way into it.
3. ABLE Double-V and Stacking Ring Set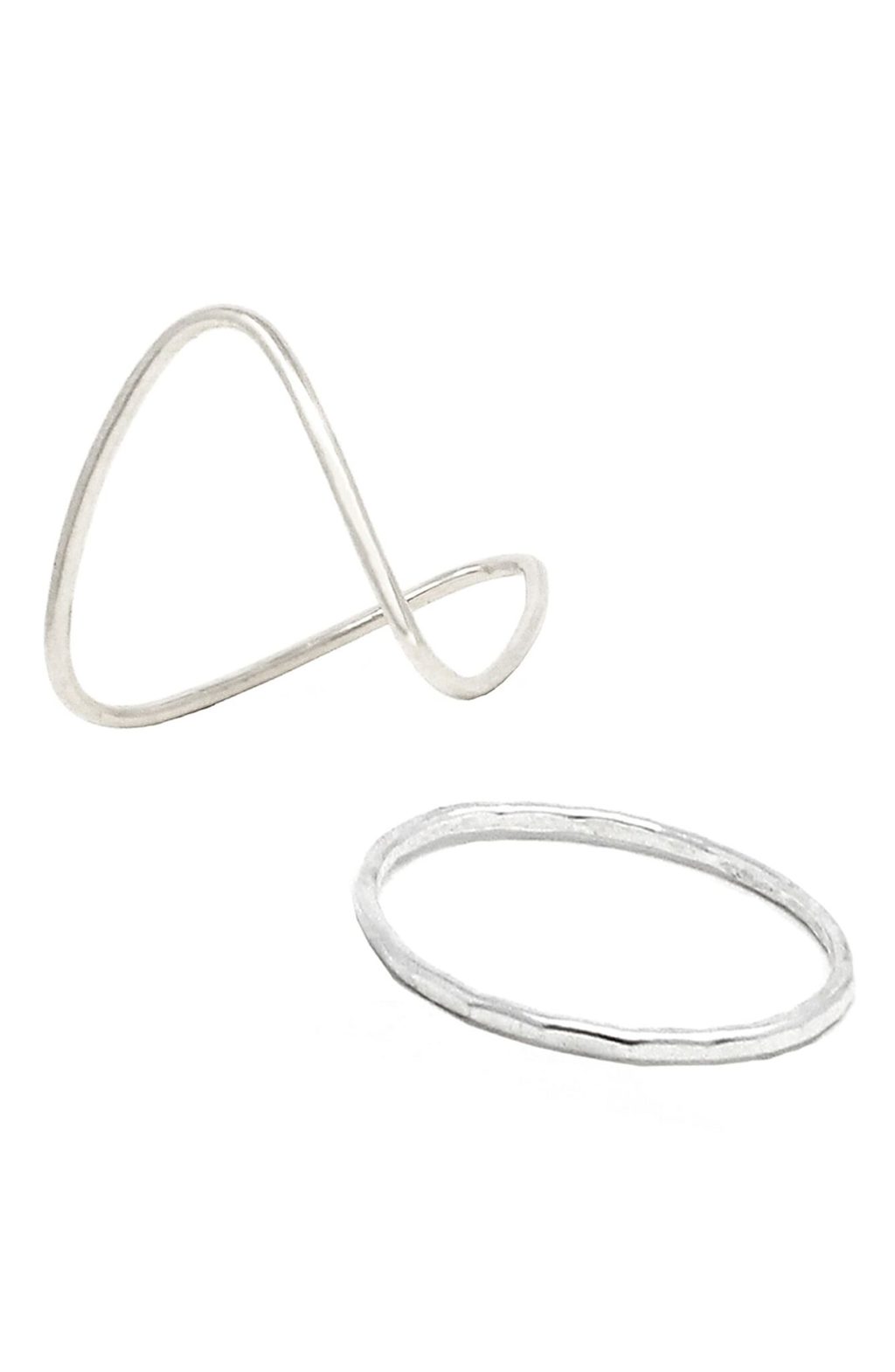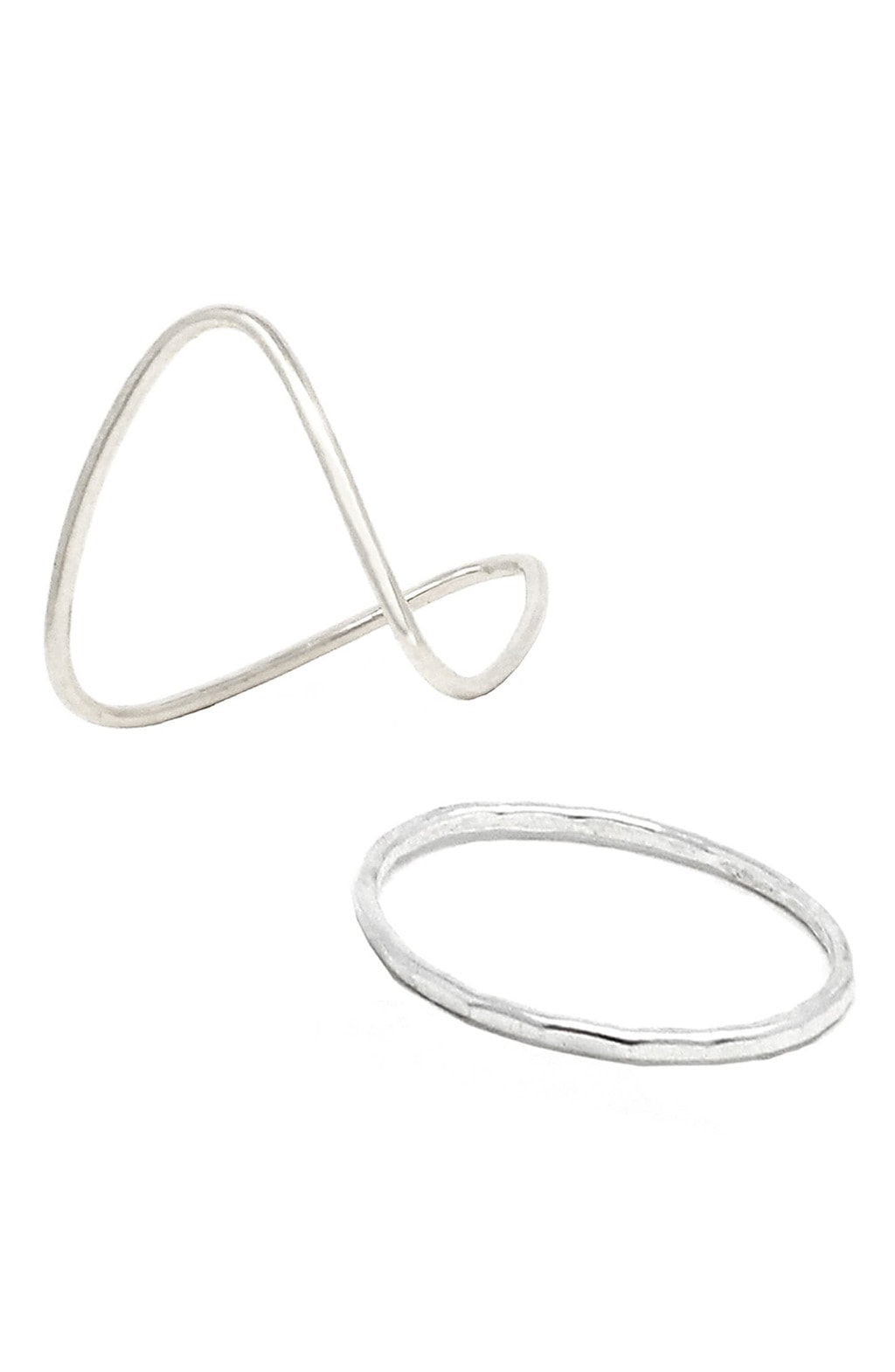 Buy it at Nordstrom
Calling all minimalists: this Able Double-V and Stacking Ring Set is an ideal way to give any look a bit of a twist! Whether you choose to wear these rings on their own or with others, they're sure to make your outfit stand out just enough so that you don't feel like you're stepping out of your comfort zone.
What's more, I love how the rings each have different textures, as this prevents them from blending in with each other.
4. Luv AJ The Princess Ballier Bracelet
Buy it at Revolve
Tennis bracelets were very popular jewelry styles during the 2000s, and they will be making a comeback in 2020.
The Princess Ballier Bracelet by Luv AJ is a prime example. This piece is a great addition to the wardrobe of anyone with a classic, preppy, or girly style. I think it'd look cool and unexpected on the wrist of a sporty girl as well.
This luxe bracelet would also make for a cute layering companion to other tennis bracelets in different colors. Don't be afraid to mix it up!
5. Wolf Circus Fleur Necklace
Buy it at Wolf Circus
This boho Wolf Circus Fleur Necklace is a chic alternative to the coin necklace trend, another jewelry style that's sure to be popular in 2020. Its dainty shape is made for layering, although it would also look pretty on its own, too.
I would wear it with a v-neck sweater, a flowy maxi skirt, and knee-high boots for winter. Come spring, I'd pair it with printed dress, a denim jacket, and espadrilles.
6. YEAR 901™ Sterling Silver Half Dome Earrings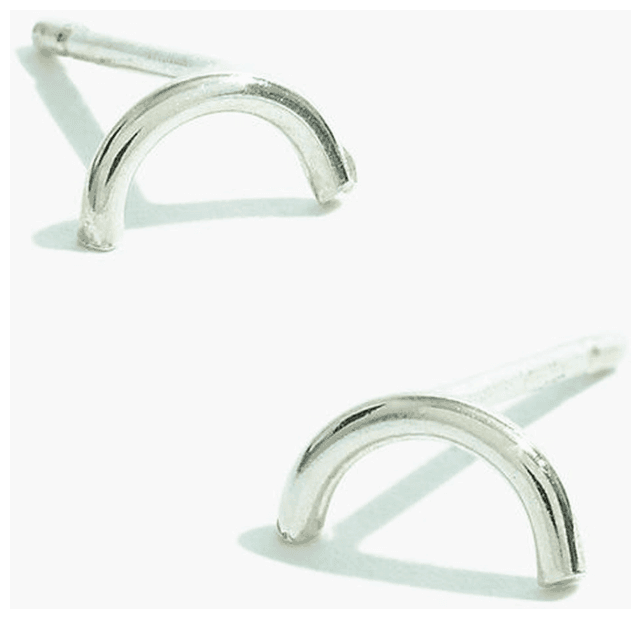 Buy them at Madewell
I love these YEAR 901™ Sterling Silver Half Dome Earrings because their unique shape is sure to make everyone who sees them do a double take.
What's more, they can be worn with the ends facing upwards or downwards. Or, wear them with the ends facing sideways for a bohemian, crescent moon take.
7. Catbird Jewelry Grand Cygnet Ring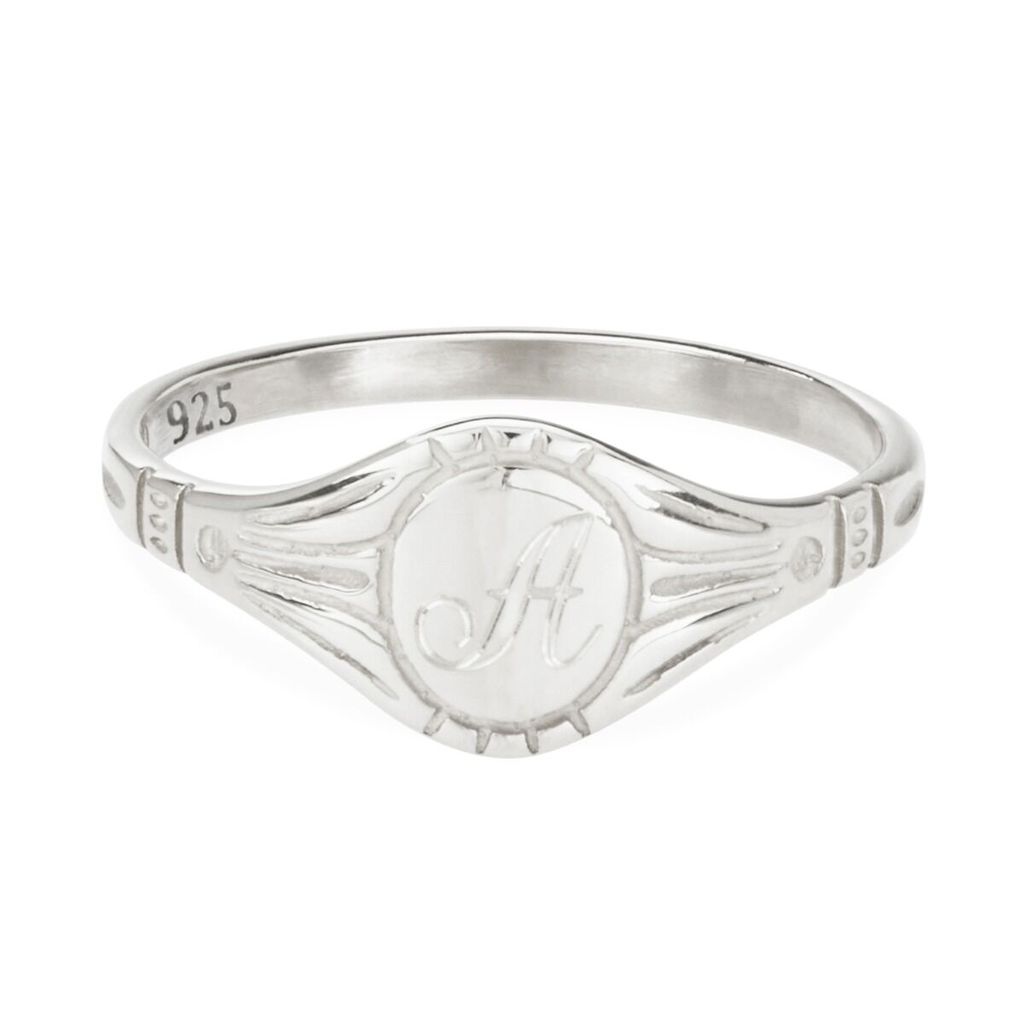 Buy it at Catbird (Smaller version available here)
What is a popular jewelry trend one day may not be hip the next (or, in 2020), but certain styles are around to stay. The cygnet ring is a shining example of a classic staple.
What screams classic more than a cygnet ring? The Grand Cygnet ring by Catbird is a beautiful version. This covet-worthy piece is also easily customizable, making it a great gift option as well.
8. Mejuri Dôme Bracelet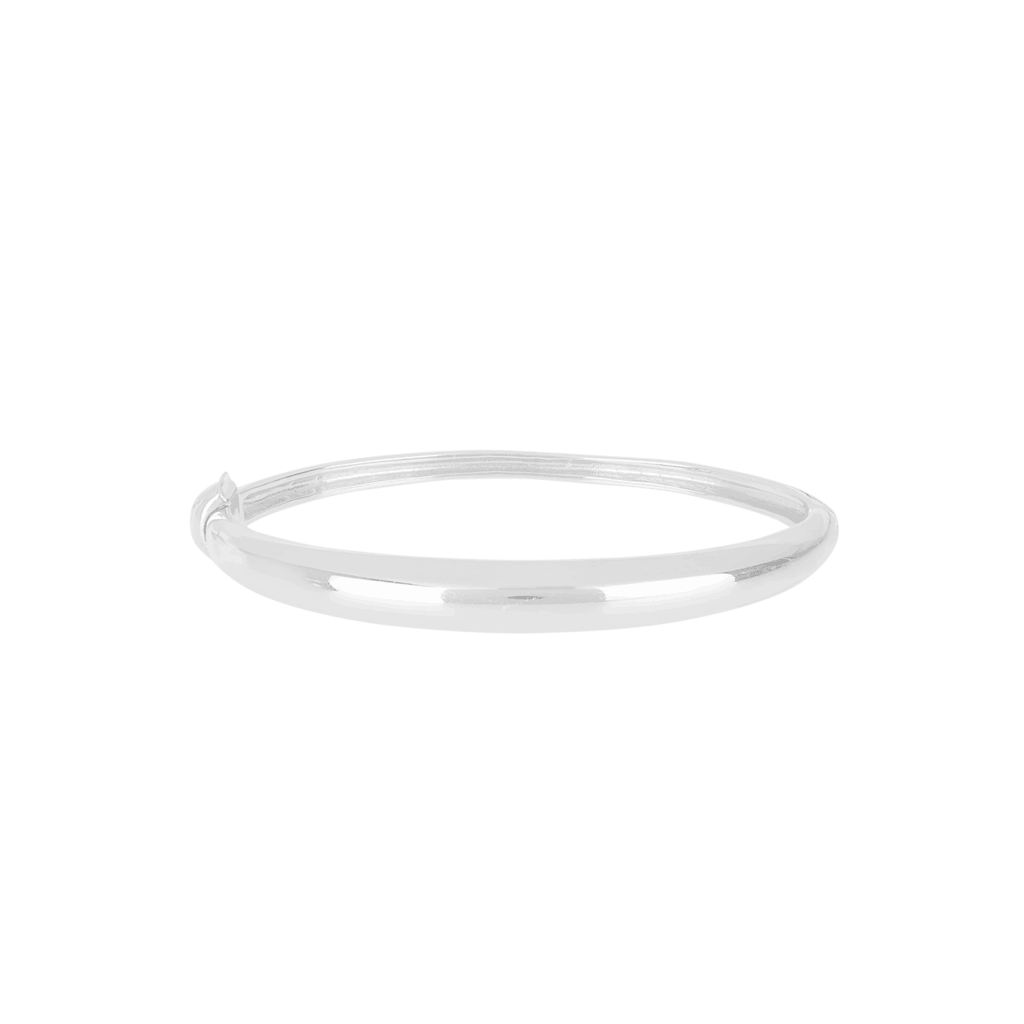 Buy it at Mejuri
The Dôme Bracelet by Mejuri is sure to make a beautiful addition to anyone's jewelry collection, regardless of their personal flavor. Instead of an even thickness all the way around, this classic (with a twist!) style is tapered, making it interesting to look at no matter the angle.
Personally, I think it would look ultra sophisticated as a compliment to an all black outfit, but the possibilities are endless.
Now we want to know your thoughts!
With silver making a resurgence as a popular jewelry metal in 2020, we want to know: are you a fan? Do you already wear silver regularly? What other jewelry trends from the past would you like to see make a comeback?
Let us know in the comments!