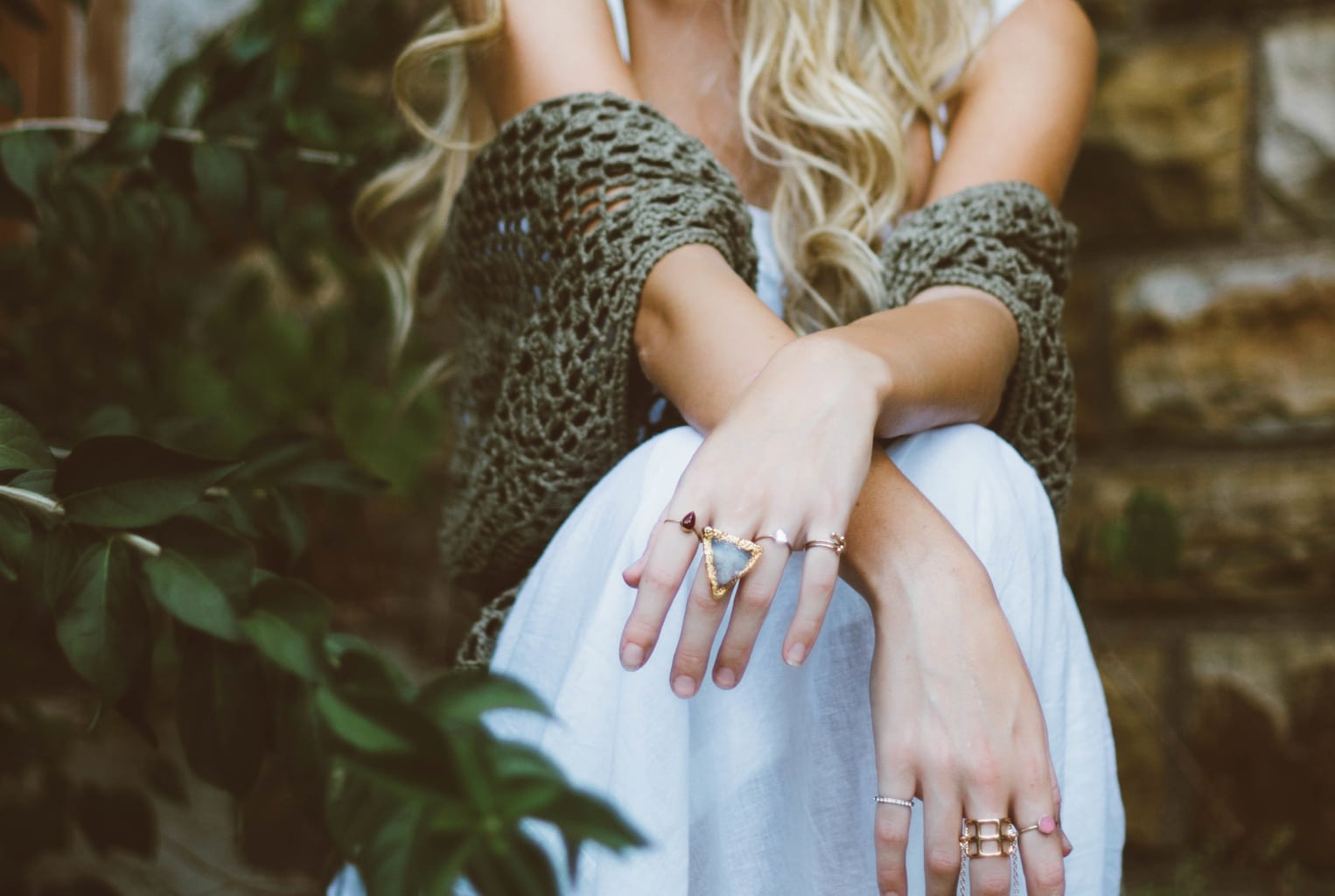 "I've always thought of accessories as the exclamation point of a woman's outfit." –Michael Kors
A few weeks ago I shared 5 Instagram Clothing Boutiques That Won't Break Your Budget. Today, I'm back with part two, where I share my favorite sources for cute and inexpensive jewelry that I've found on Instagram.
Here are a few lesser-known online jewelry boutiques that will complement any of your outfit choices. The pieces are fun, well-made, stylish and best of all, affordable. Let's get started!
Brenda Grands Jewelry
Instagram handle: @brendagrands
Looking for a store that features timeless yet bold jewelry? Brenda Grands is the boutique for you!
This jewelry store carries beautifully handcrafted pieces that can be worn for any event: Think tassel earrings, heart charm bangles, and dainty pendants. Whether you have a high-class event to attend or you just want to make a statement on the way to class, they have the perfect pieces for you.
Want to know my favorite part? ALL U.S. orders ship for free. So now you can add as much as you want to your cart and never feel hesitant about shipping!
Price range: $20 to 80 (every piece is handmade)
Website: http://www.brendagrands.com
The Blondie Boutique
Instagram handle: @theblondieboutique
One of my favorite places to shop online, The Blondie Boutique is a go-to source for boho-chic vibes with a touch of sass.
Need jewelry that's going to stand out in a selfie, but not overpower your whole outfit? This is the place to go. They offer extremely affordable prices and tons of options, all with a unique shopping experience.
If you want to know the cost of individual pieces and buy them, you just direct message the Instagram account for info. Unlike the other stores on this list, they don't have a website yet, but their Instagram covers A LOT!
Price range: $8-30
Jewls by Pepe N' Tuc
Instagram handle: @jewls_by_pepentuc
Created by two college students, this boutique offers a variety of trendy jewelry that's perfect for rocking on campus.
Jewls by Pepe N' Tuc are known for their HOT leather chokers that automatically spice up any outfit. (See the photos above.) If you love unique necklaces, they'll become your new favorites.
Price range: $10-30
Want more? Check out their website!
Beach Beads Design
https://www.instagram.com/p/BIJKQw4Btyuhttps://www.instagram.com/p/BGu-Xyppcs0
Instagram: @beach_beads
This store is for my West Coast ladies and wannabe mermaids who have a love for everything and anything related to the beach.
Their relaxed pieces are perfect for adding a little seaside flare to a regular outfit and are even more fun to wear to the beach. All of their jewelry is handmade and unique.
Granted, this store is for anyone, but if you really love the water and/or ocean, then this shop is definitely for you. Beach, please.
Price range: $12-48
Want more? Check out their Etsy site!
Harper and Jewels
Instagram handle: @harperandjewels
Looking for a store that has a bit more elegance and lots of options for customization? Look no further, this one is for you.
Harper and Jewels are not only known for their amazing jewelry line, but for the hard work that they put into it; their pieces are available in silver and/or 18K plated gold, and many pieces are available to be monogrammed or otherwise personalized.
What jewelry store lets you customize jewelry and plate it in gold, all for under $100? Stop by their site and you may just fall in love.
Price Range: $10-100 (Remember they can also customize your jewelry, monogram it or have it dipped in 18K gold)
Want more? Check out their site!
What are your favorite sources for jewelry?
Do you already shop at some of these boutiques? Have you found your new go-to store for jewels? Let me know in the comments.