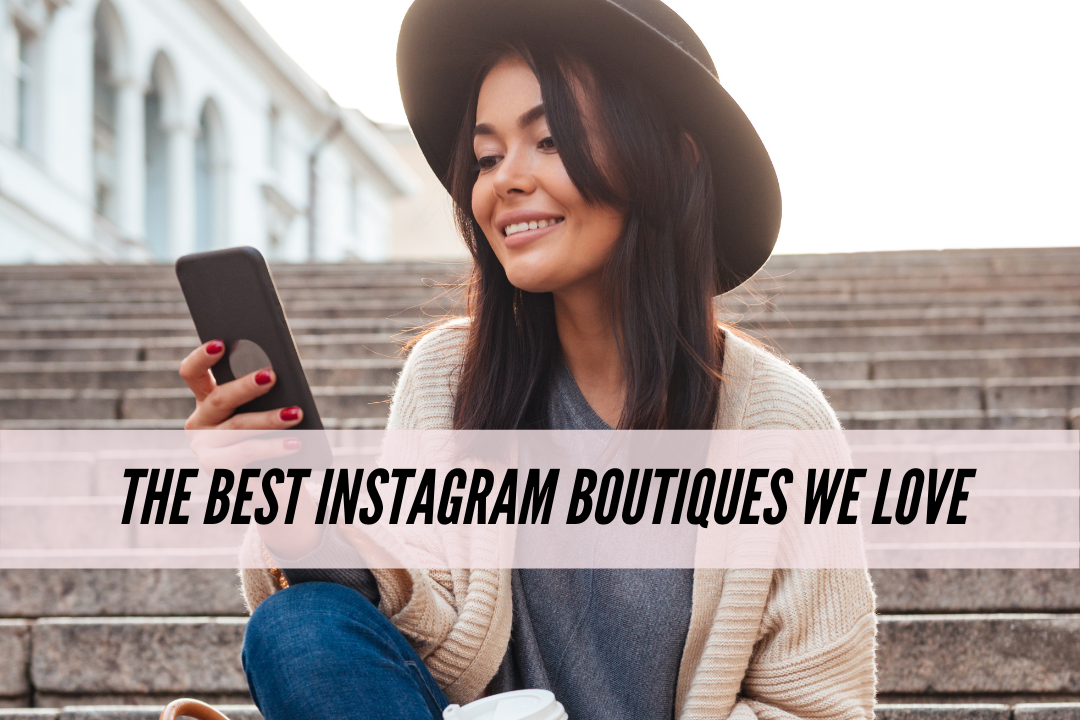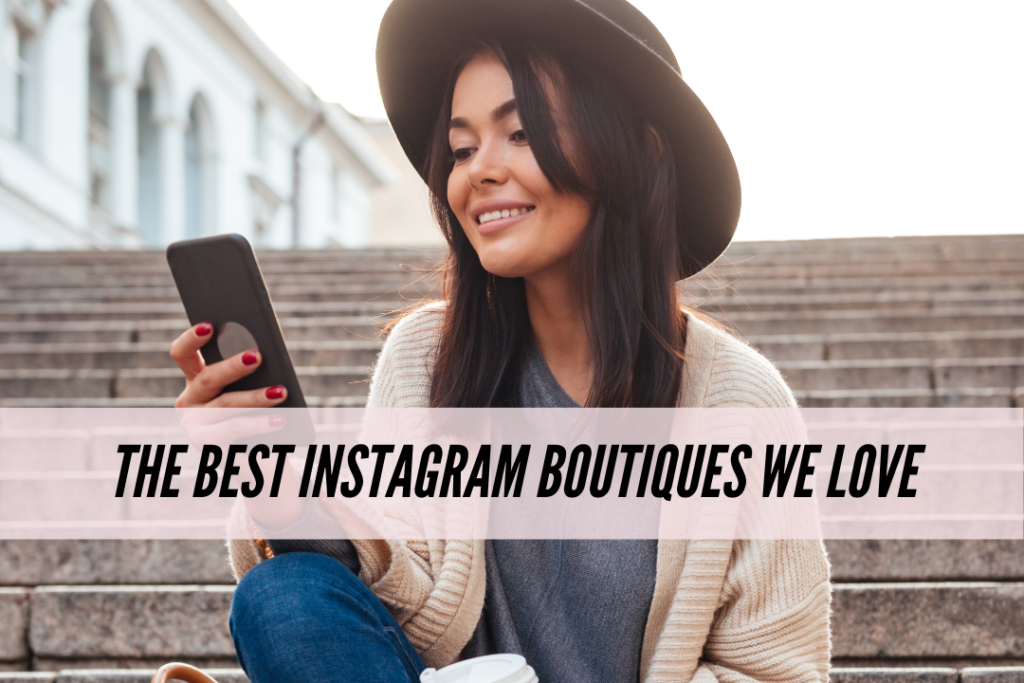 "I don't dress up for boys. I dress up to stare at my reflection as I walk by store windows." -Unknown
If you're like me, you're always finding ways to dress well for as little money as possible. Fortunately, these days social media makes it easier than ever to find amazing deals online.
Below, I've rounded up five awesome boutiques with college girl-friendly prices. All of these affordable boutiques can be found on Instagram, which is where I discovered them (though they all have e-commerce websites too). Let's get started!
Related reading: The Best Clothing Stores for Teens (40+ Stores!)
ShopEmersonRose
Instagram handle: @shopemersonrose
ShopEmersonRose is a Houston, TX-based store and they have the cutest clothing and accessories. Their clothing is mostly under $50 and they have a variety of styles.
Their clothes range from boho chic to classy but sassy, with a little bit of country girl thrown in for good measure. A cool thing about them is that they also have a bunch of knickknacks for your apartment and school bag.
Also, if you're a Texan like myself, they have a bunch of Texas-related items – so fun!
Want more? Click here to visit their website!
French Lily
https://www.instagram.com/p/BIV3vu1B9WT
https://www.instagram.com/p/BILsDUMhpwM
Instagram handle: @frenchlilystyle
FrenchLilyStyle is my go-to boutique for soft, sweet, and romantic outfits. All of their pieces are ideal for a girl's night, first date, church service or just for a day out!
Another unique thing about FrenchLilyStyle is that all of their outfits are coordinated by the colors of the season, so most pieces go together easily.
Their price range starts at $10 and stays roughly under $60, depending on the item.
Want more? Click here to visit their website!
Dainty Hooligan
Instagram handle: @shopdaintyhooligan
If you have a style board on Pinterest, you have likely already pinned one of this store's fabulous outfits. A CF fave that we've written about before, Dainty Hooligan is known for their simple, yet bold looks.
Dainty Hooligan carries a variety of rompers, dresses, tees, and accessories. Not only are they affordable, but their outfits are extremely comfy and perfectly suited to college women.
Note: Some of their outfits are over $100, but I've personally found their pieces to be worth spending a bit more. The quality is generally good. As always, though, shop according to your budget. They often have amazing deals online for way less!
Want more? Click here to visit their website!
SunLovinRoots
Instagram handle: @sunlovinroots
This boutique is definitely different from the rest. This store specializes in tees and/or tops that are all about finding your balance.
Their pieces embody the "happy mind, body, and spirit" mentality by providing customers with fashionable pieces that not only make them feel good, but make them look good as well.
Their cute styles are great for yoga workouts, beach days, or maybe even a quick run to the grocery store. They're relaxed, flowy, and oh-so pretty.
Sunlovinroots' prices range between $20-$65. If you love the laid-back vibe, you need to shop here.
Want more? Click here to visit their website!
LiveLoveGameDay
Instagram handle: @livelovegameday
Last but not least, the boutique with the witty sayings and sporty chic personality… LiveLoveGameDay!
In this case, the store's name says it all: They're a women's clothing store specializing in clothing for sports-obsessed ladies. Their pieces have funny sayings and witty comments, but most of all, a fashionable presence!
These shirts are great for sporting events, family game nights, or just casual wear. They are super cute to wear and even more fun to read.
Again, this boutique is generally affordable, with prices ranging from $15 to $40.
Want more? Click here to visit their website!
What are your favorite boutiques?
Check back in two weeks for part two of this series, which will feature jewelry and accessories.
Do you already shop at some of these boutiques? Have you found your new go-to store for fashion? Let me know down in the comments.